In the rapidly growing industry of wearable technology, new ways to listen to your music are becoming more and more innovative. At the knife's edge of such a progressive market is Bose with their new line of audio sunglasses. These glasses provide a hands-free personal audio experience with a speaker system built into the frame. Unlike other audio glasses, Bose Frames use a series of custom-designed acoustic chambers and speakers to direct the sound straight to the ear of the wearer, providing for a high-quality personal audio experience with no bone-conduction technology.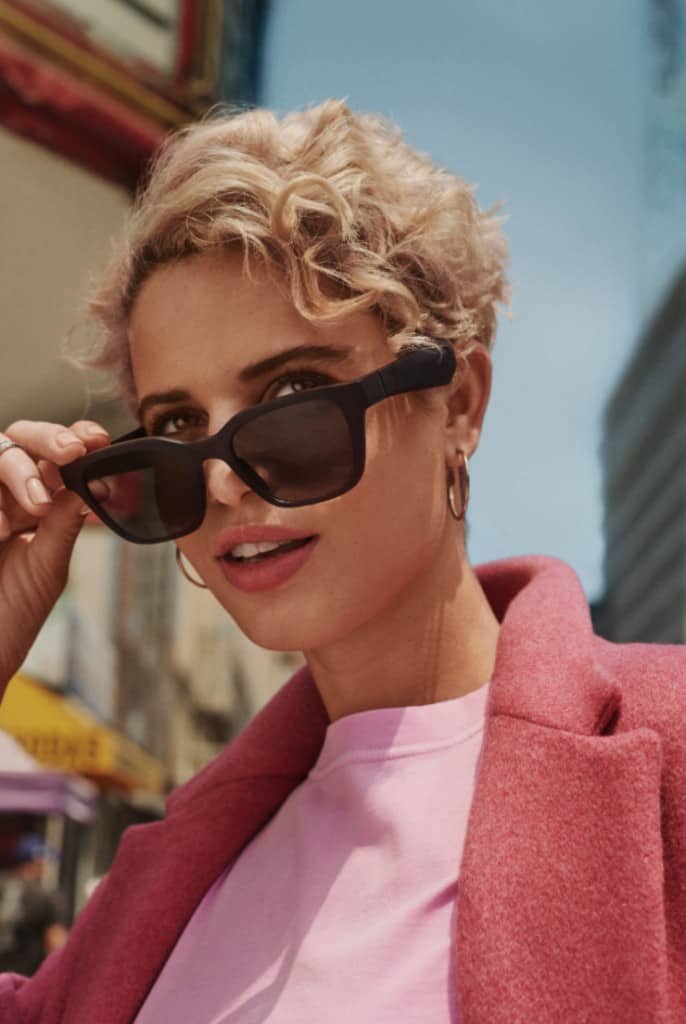 When using them, the audio quality is really surprising. It doesn't have the bass that one would want from a pair of traditional speakers, as the compact and lightweight structure of the Frames simply lacks the space for a subwoofer. I would recommend using this device not only for music but for podcasts and audiobooks as well, as the quality of the music can drop off a bit.
Also, I wouldn't use this in something like public transport or other crowded places, since the audio isn't entirely silent to those around you, but this device is perfect for the beach or other more open areas if you want a truly private experience. Similarly, the phone calls you might make with these glasses could leak, so keep that in mind.
---
My future's so bright, I gotta wear shades!
---
Both styles, the Alto and the Rondo, can be augmented with a variety of accents and materials like gold-plated hinges, or even a few different colored lenses, to really give it that "you" feeling while keeping it sleek and stylish. Alto offers a classic angular, similar to a pair of RayBans, style with a larger frame, while Rondo has bold, rounded lenses with a smaller fit.
The arms of the Frames can be a tad bulky, but not in a way that anyone would notice while you're wearing them. The lenses of the Bose Frames block up to 99% of UVA/UVB rays, and are shatter- and scratch-resistant, which is great for outdoor usage. Both come with Bluetooth connectivity, perfect for staying on-the-go and keeping up with your active lifestyle.
One-button allows for control of all you would need for power, accepting and rejecting calls, and playing and pausing music. Additionally, a fully integrated microphone allows for even more hands-free access to all that you need. All that being said, the Frames come with an estimated 3.5-hour battery life, and no way to charge inside the case, like other products of similar design. And without any kind of volume control on the glasses themselves, it can be frustrating to have to pull your phone out to do it.
Bose Connect App
These glasses come with the Bose Connect App, you can access everything your product has to offer, from personalizing settings and unlocking Boze AR. The first of its kind, the Bose AR platform allows for seamless connectivity by combining wearable technology, mobile devices, and integrated apps. The options here are currently limited, and they mostly focus on navigation, but with this app, you will be able to tap the Frames' arm and hear a voice tell you directions to a mapped location or even reviews of a restaurant in front of you. This is the kind of AR integration that people have been looking for for quite a while, and I would hope to see more features like this in the future.
You Are Still Available To The World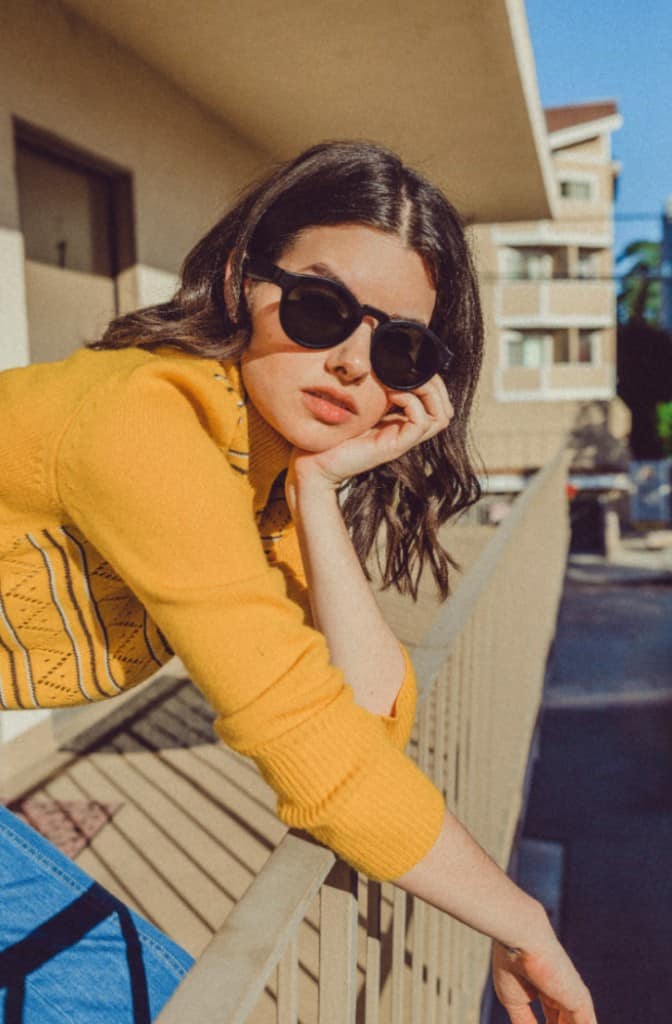 With it's practical and convenient out-of-ear design, the Bose Frames don't send that "I'm listening to music, leave me alone" message that so many send with their cumbersome over-ear headphones or finicky earbuds. You can listen to music, podcasts, or audiobooks and remain available to the world around you.
You can even answer calls from your phone on your sunglasses. Although this product could use some work, like longer battery life, a more private audio experience, and a more convenient way to charge, it is very much a step in the right direction for wearable technology. With a quick set up and a few simple button presses, these glasses can easily become part of your everyday life. From listening to music to answering calls, or even talking to Siri or Google Assistant, these glasses have nearly endless possibilities for integration and convenience.
Bose is Ahead of Its Time
Overall, this device is ahead of its predecessors by a large gap. It has a stylish design that you would find in a pair of designer sunglasses while remaining surprisingly functional. It does not have a great battery life nor a perfect control system on the device itself but makes up for it in high-quality audio and Bluetooth connectivity for other uses like phone calls and navigation. The frames can seem a bit bulky at times but remain stylish to the end. For $199, I would say these are worth it if you are looking for style first and functionality in a close second. Maybe with a few small changes, this product could become commonplace in the near future of wearable technology.