Road trips are slowly making their way to be the best type of vacation for 2020 since the COVID-19 pandemic. Think about it, it's much safer to travel in your own car than getting into a plane filled with strangers. Besides the safety part, a road trip is a fun adventure that allows you to visit numerous places in a short period of time. One of the most beautiful regions to travel to during this time of year is New England, especially if you haven't been there. A road trip in New England guarantees you a visit to at least 4 of the 6 New England states, which includes Massachusetts, Vermont, New Hampshire, and Maine. Most of New England's 71,000 square miles is covered by Northern Maine but there is more to see on this road trip than what meets the eye, so read on for some great tips.
---
What's in this post:
hide
New England Road Trip
---
Planning a New England road trip might be difficult if you are unfamiliar with the territory or have a hard time deciding where to go. Don't panic! This itinerary of a road trip to New England begins in Boston, Massachusetts, and ends in Portsmouth, New Hampshire. As you read on you will find my list of things to see and do in Massachusetts, Vermont, New Hampshire, and Maine. So let's dive into the most stunning and fun places on this New England road trip!
Let's Start In Boston!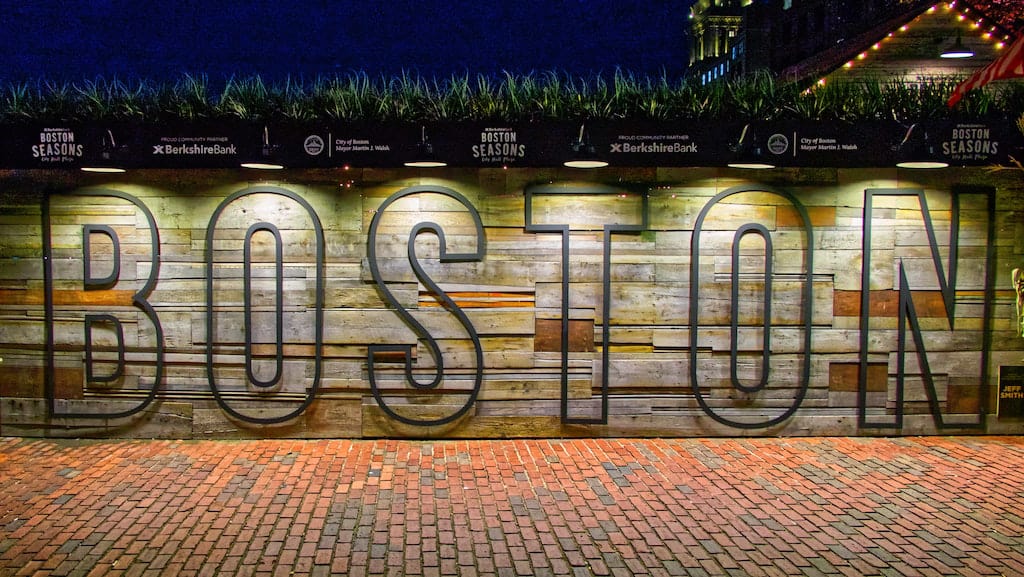 Boston is the capital of Massachusetts and is going to be the first stop on your road trip! Boston, MA is where you will begin your fun and exciting journey and most likely where you will rent a car for the journey. For the convenience of many people, Hertz has set up a car rental place at Boston Logan Airport. You can click here to book your car rental or get more information.
Boston, Ma, founded in 1630 is one of the oldest cities in the US. Thanks to this merit, it is a city with many firsts such as the first public park in America, the first public school in America, America's first subway and Boston opened the first chocolate factory in America in 1765. Now that you've read that Boston is a city with lots of history, let's look at things to do and see.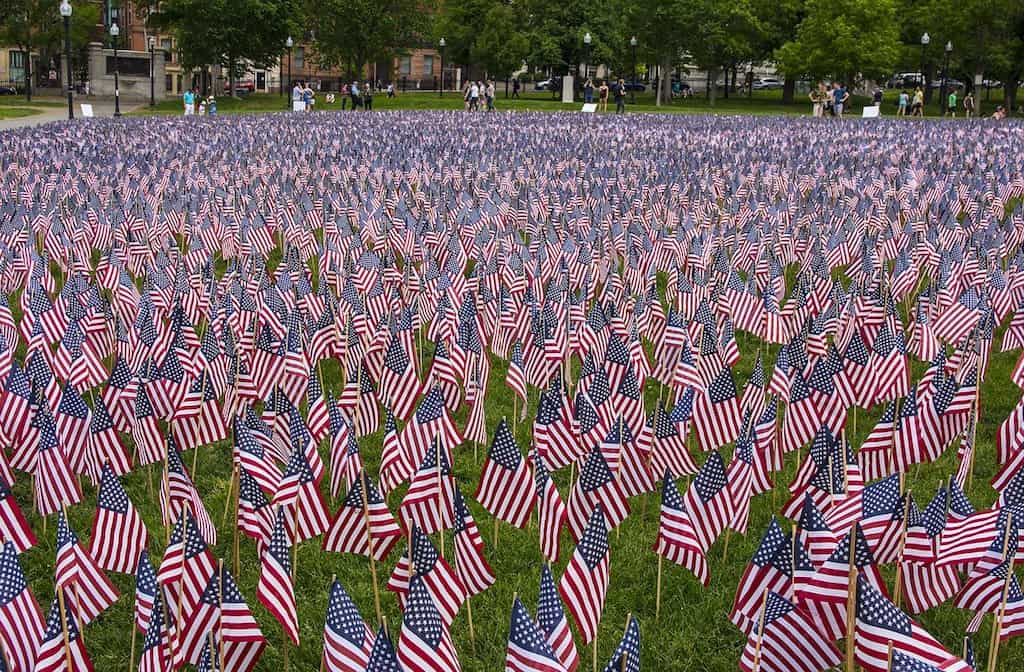 Things to Do and See in Boston, MA:
#1 Walk along the Freedom Trail
One of the best and free things to do in Boston is to walk the two and a half miles of the Freedom Trail. This trail takes you to historic landmarks starting at Boston Common, America's oldest public park and you can pick up passes to Faneuil Hall, Old North Church, and the Paul Revere House.
#2 Visit Fanueil Hall Marketplace
Built in 1742, Faneuil Hall Marketplace is a place where people from all backgrounds gather together to watch musicians entertain, shop, eat and explore the area. This marketplace consists of Faneuil Hall, Quincy Market, North Market, and South Market. This thriving hub allows visitors to eat at any of the 18 restaurants, shop at 49 different stores, and watch street performers.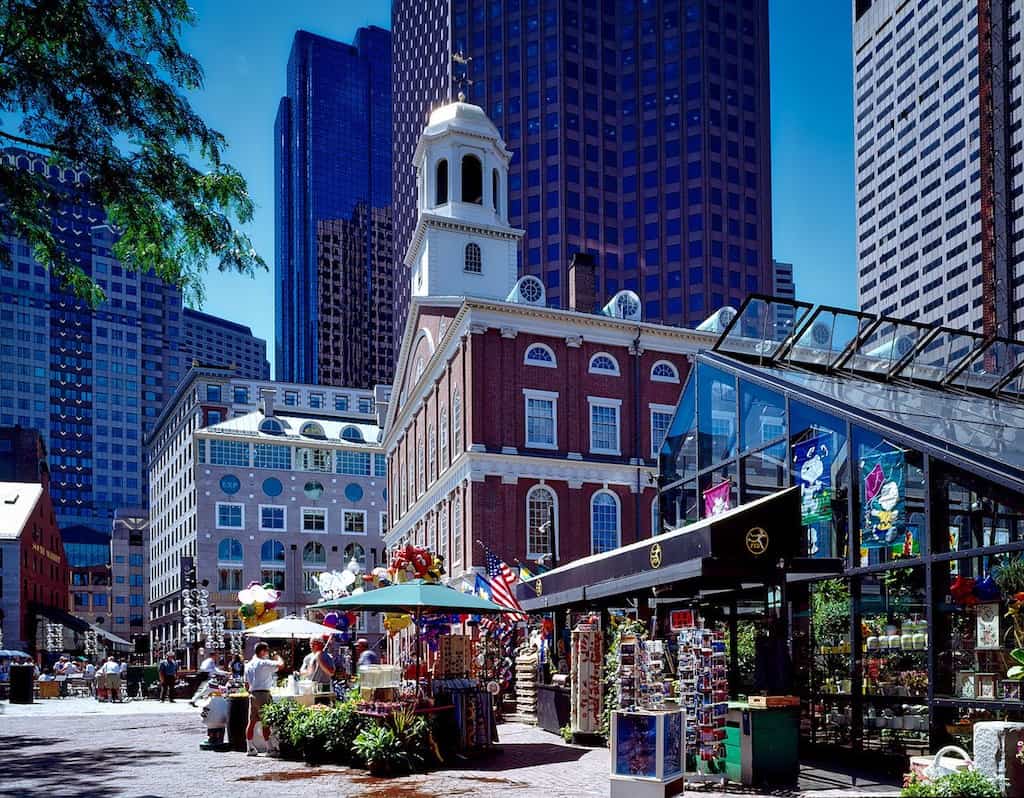 #3 Check out at Boston Common
Dating back to 1634, Boston Common is the oldest and largest public park in the state at roughly 50 acres of land. There are several statues and structures to admire in this park such as the Soldiers and Sailors Monument, Boston Massacre Monument, the Brewer Fountain, and the Boston Common Tablet.
#4 Eat at the North End
You cannot leave Boston without dining at one of the Italian eateries of the North End. This is the oldest neighborhood in Boston and is considered Boston's Little Italy. Delicious meals come from the kitchens of restaurants such as Carmelina's, Regina Pizzeria, and The Daily Catch. Don't forget to try the cannoli and tiramisu at Mike's Pastry and Modern Pastry.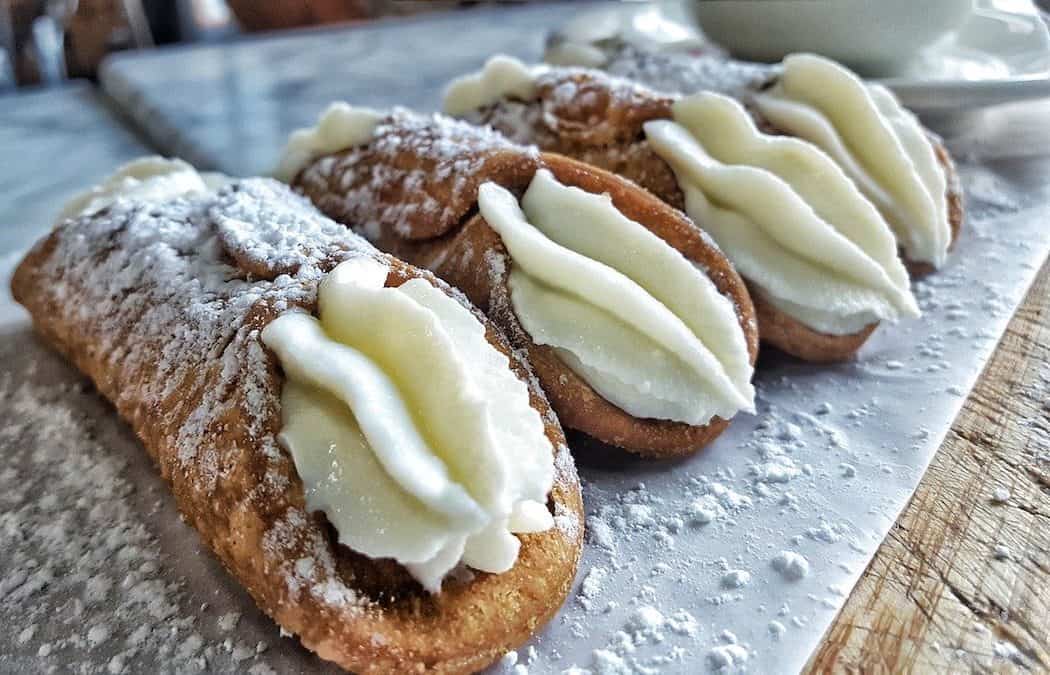 Go North to New Boston, NH
As you make your north through New England you will want to stop at the small town of New Boston in New Hampshire, which was established in 1736. The name of this town comes from an agreement between the governor of New Hampshire and Massachusetts and the rich Boston families who wanted to name it after their hometown. This town is home to less than 6,000 people and hosts the annual Hillsborough County Agricultural Fair. Although this is a small town, it has several fun activities to engage in and to see. It is the perfect place to wind down after a busy visit to Boston, MA.
Things to Do and See in New Boston, NH
#1 Purgatory Brook and Falls
Hiking along southern New Hampshire is a great way to get in touch with New England's beautiful nature. This walk is a six-mile-long river that passes through three waterfalls, the Upper, Middle, and Lower Falls, and is known as Purgatory Brook and Falls.
#2 Milford Drive-In Theater
If you want a relaxing evening at a classic drive-in theater, then you do not want to miss the Milford Drive-in Theater. It is a wonderful place to watch good movies and take a break from driving during your New England road trip.
#3 Tates Gallery
A charming jewelry and crafts shop in New Boston is the Tates Gallery. This charming shop makes custom jewelry such as wedding bands and bracelets. Aside from jewelry, the shop owner makes glass ornaments, pottery, hand-woven things, woodworking, metalworking, and prints.
Onward to Woodstock, VE
Woodstock is a three-hour drive from Boston, MA, and is the next logical stop on your road trip through New England. This town was chartered in 1761 and was named after the hometown of the original owner, George Spencer. Although it shares the same name at the famous Woodstock festival of the 1970s, it is not the same location! This charming town has several places to see and pursuits to engage in.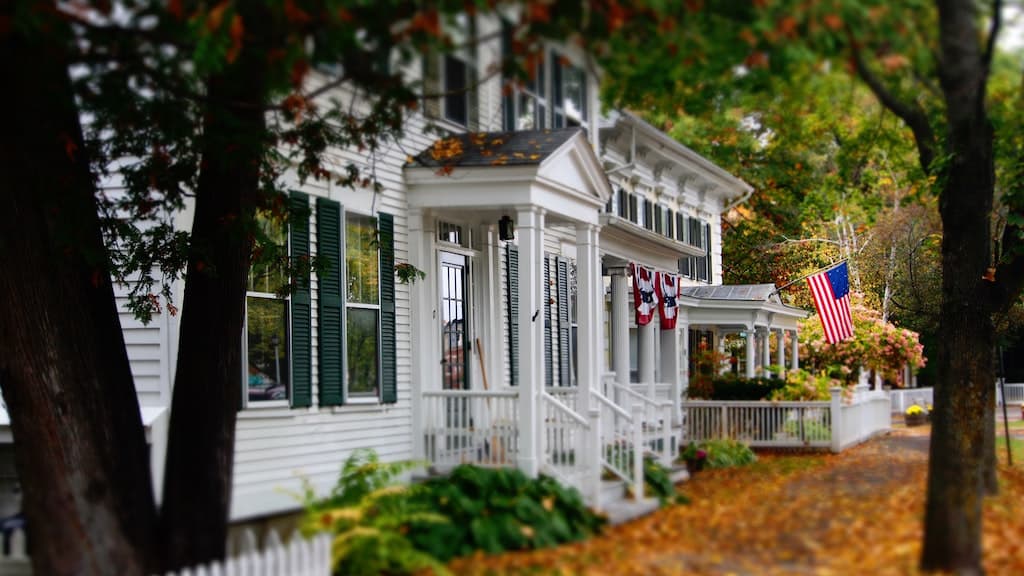 Things to Do and See in Woodstock VE
#1 Marsh-Billings-Rockefeller National Historical Park
This park was established in 1992 and spans across 640 acres. It has carriage roads and trails that allow visitors to go on leisure hikes and walks throughout the park. The most scenic and stunning views from this park are located in the high valley. Many visitors engage in horseback riding through this lovely park.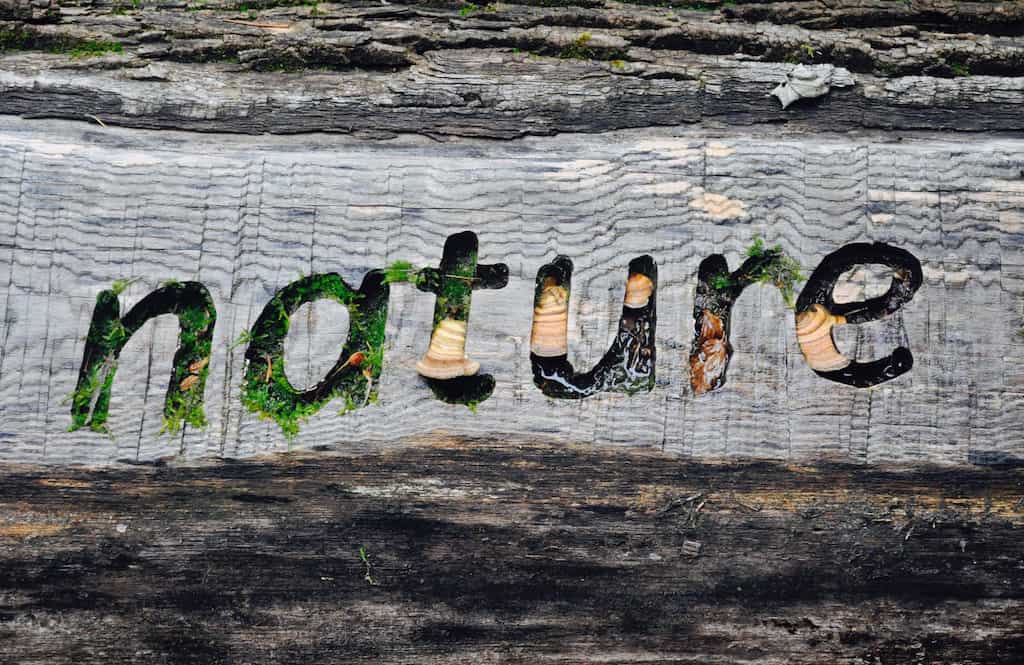 #2 Billings Farm and Museum
The most famous local tourist attraction in this area is the Billings Farm and Museum. Visitors can check out the operating dairy farm as well as the restored farmhouse, which dates back to 1890. There are many annual events that occur at this farm such as the 2020 Sunflower House, Pollination Celebration, Harvest at the Farm, and this year will be the 34th Annual Quilt Exhibition.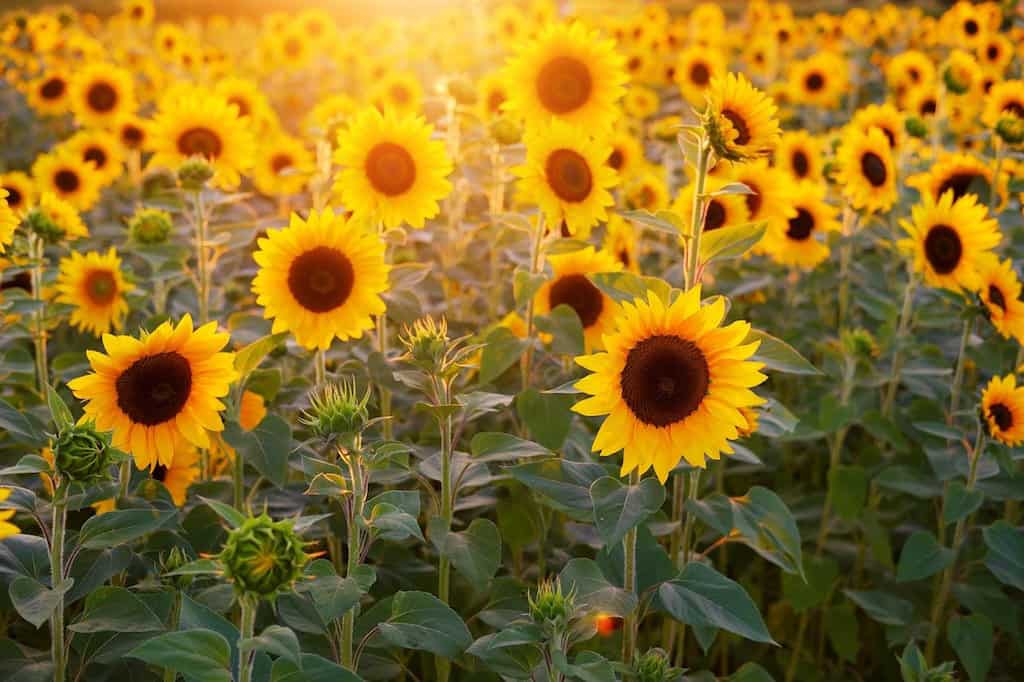 #3 Let's Go Fly Fishing
The Woodstock Recreation Center is sure to steer you in the right direction for fishing. Fly fishing is a fun activity to engage in while at the Ottauquechee River. One of the fun things about fishing during a road trip is that you can eat what you catch and eat wherever you want!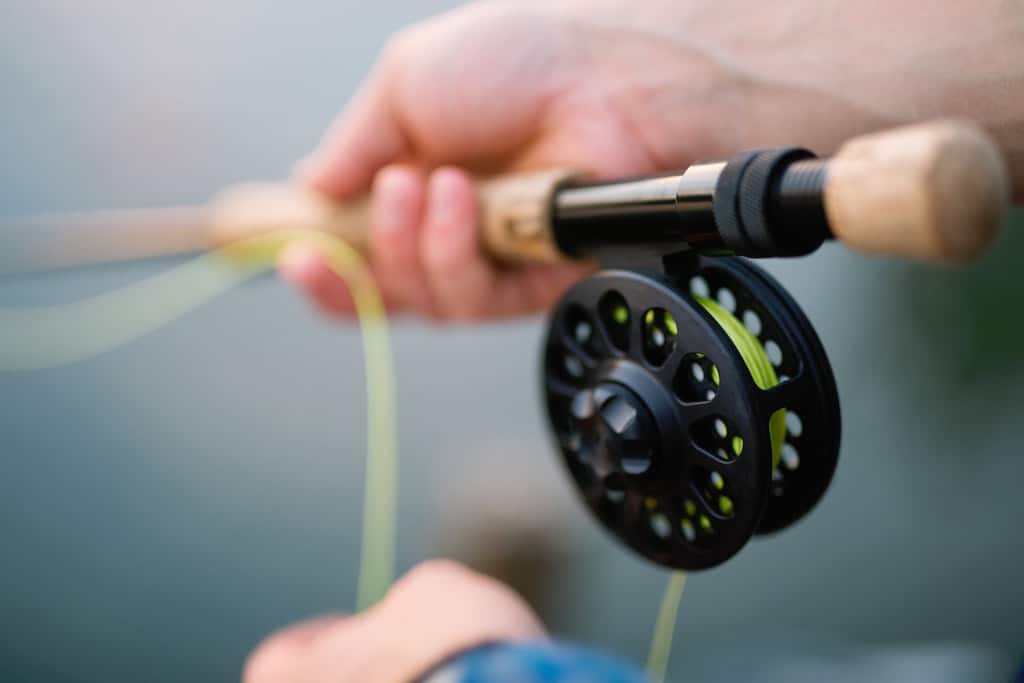 Stowe, VE is Next!
Nicknamed, the "Ski Capital of the East", there is no better place to go skiing than this Vermont town. Stowe was legally established as a town in 1763 but it wasn't until 1791 that it became an official town of Vermont. The breathtaking scenery of Stowe is what attracts many people to this New England town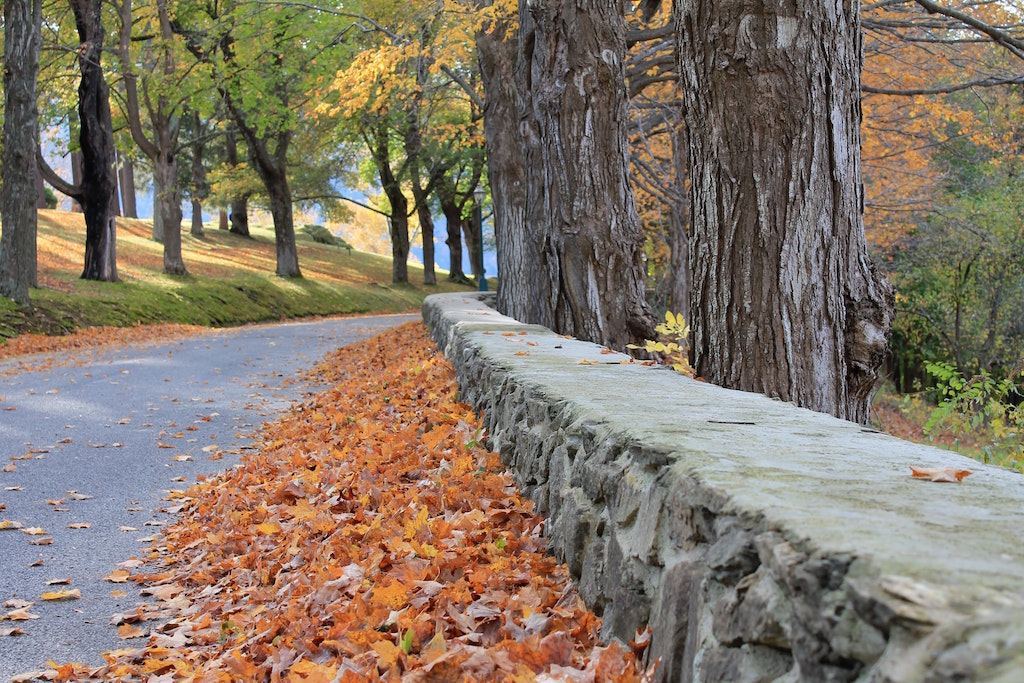 Things to Do and See in Stowe VE!
#1 von Trapp Family Lodge
You could spend a couple of hours in the morning to visit the home of the von Trapp family (real-life von Trapp family from the film "The Sound of Music".) This lodge is on a mountain-top that mimics that of the Austrian Alps. Visitors can spend the day hiking, mountain biking, snowshoeing, and touring the 2,500-acre grounds.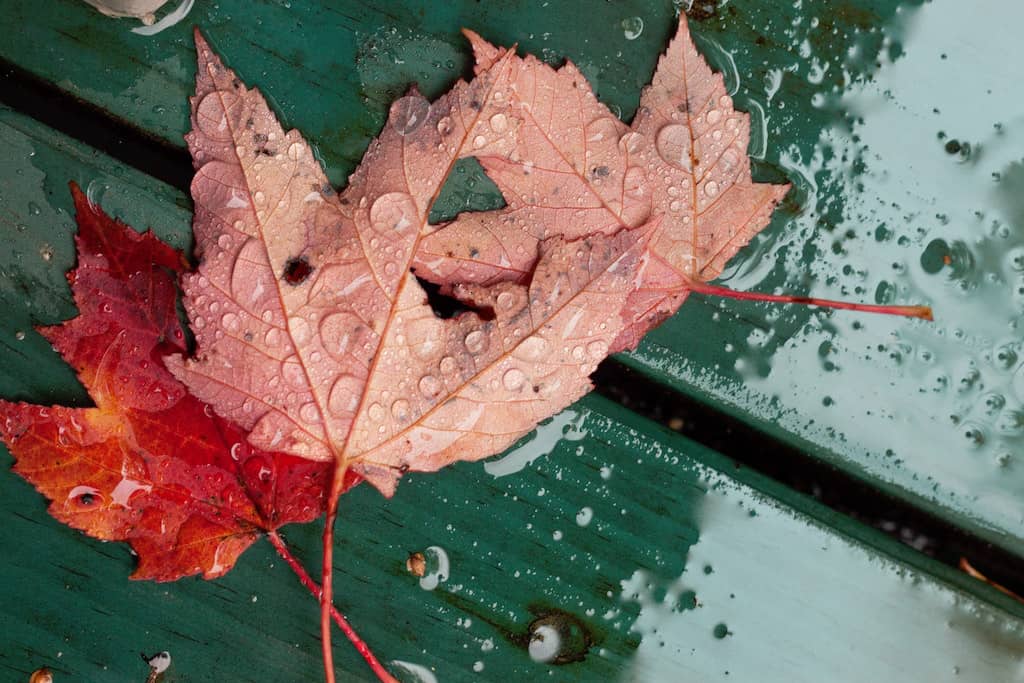 #2 Stowe Recreation Path
This path is also known as the Stowe Bike Path, because of its easy accessibility and bike trails. This trail is 5.3 miles long and begins at the Community Church. This is the perfect place in Stowe to go biking, walking, and inline skating. You will love it!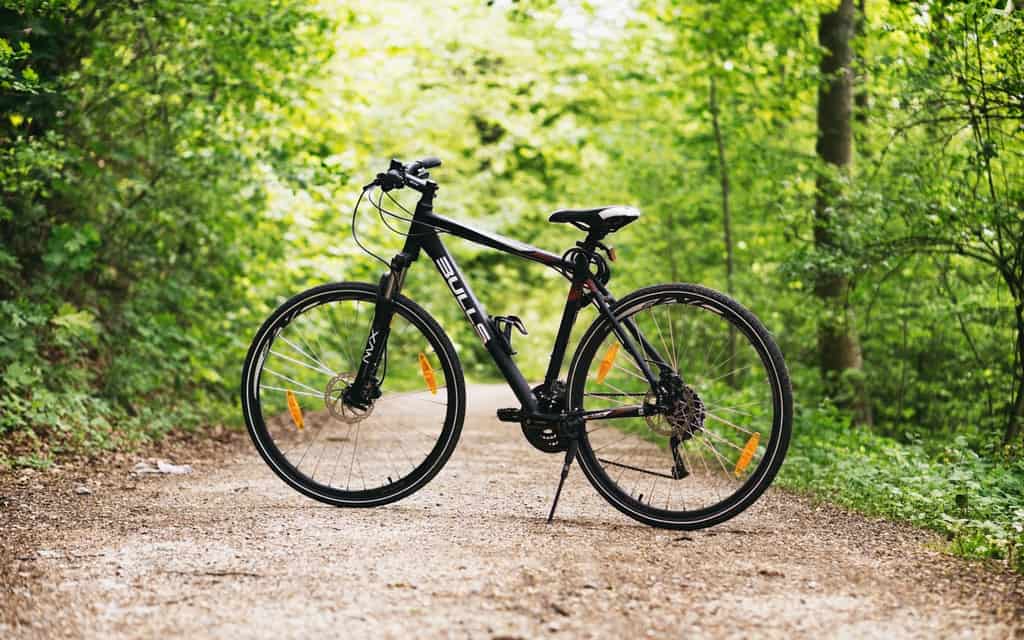 #3 Stowe Mountain Resort
I couldn't possibly keep this gem off the list, especially because it is the most popular site in Stowe, Vermont. People come from around the country to enjoy sports activities, hiking, recreation, skiing, snowboarding, and more at the resort. One of the most spectacular views is that of Spruce Peak behind the resort.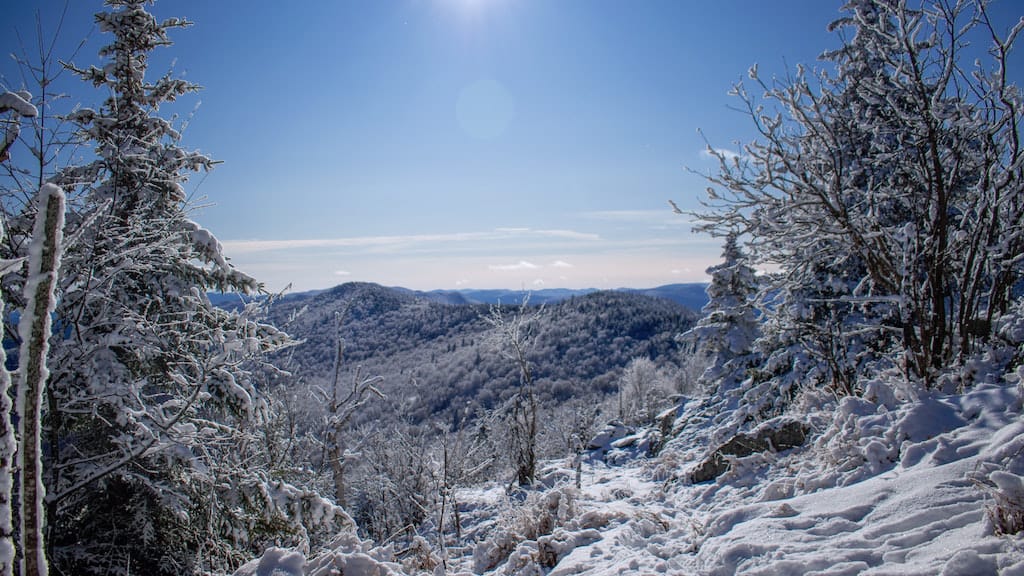 Lincoln, NH is our next stop!
Situated in Grafton County, the town of Lincoln is home to the New Hampshire Highland Games and part of the Franconia Notch State Park. Although the population of this town barely reaches 2,000 people, it is a place where you can enjoy the true beauty of Mother Nature.
Things to Do and See in Lincoln NH
#1 Flume Gorge
One of the popular spots where locals and tourists like to visit is the natural 800-foot Flume Gorge State Park. Visitors can hike 2-miles to the beautiful gorge, just be aware that there is a lot of uphill walking to do.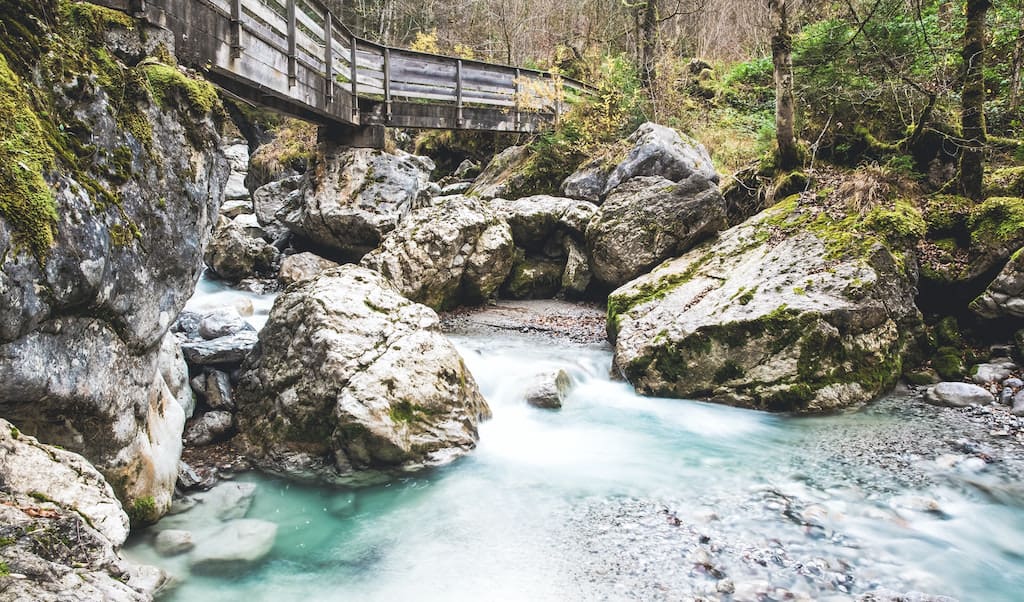 With the White Mountains as a backdrop, there is no better place to go zip lining or taking a treetop canopy tour than Alpine Adventures Outdoor Recreation. This mountain park offers things to do for people of all ages and is family-friendly.
#3 Gordi's Fish and Steak House
You are definitely going to want to eat during your trip to Lincoln and Gordi's Fish and Steak House is the place to dine. The rustic interior pays homage to the sport of ski and has plenty of ski memorabilia. The menu offers dishes from seafood, beef, chicken, and pasta. One of the special menus you must try though is the Bleu Cheese Filet Mignon, it is out of this world!
North Conway, NH
Similar to the other towns on this list, North Conway is a small town that offers tremendous beauty with the White Mountains to the west. This town is known for its numerous and large outlet shops.
Things to Do and See in North Conway, NH
Hiking the White Mountain National Forest
Hiking is a fan-favorite sport of many tourists who visit the White Mountain National Forest. The shortest and easiest trail to hike is the Balck Cap, at 2.4 miles long. As you hike through along this trail you will be immersed in spruce trees and dense beech.
Conway Scenic Railroad
One of the most interesting and uncommon places to visit is the Conway Scenic Railroad, which is a historic railway. One of the trains includes an open-deck observation car that dates back to 1898.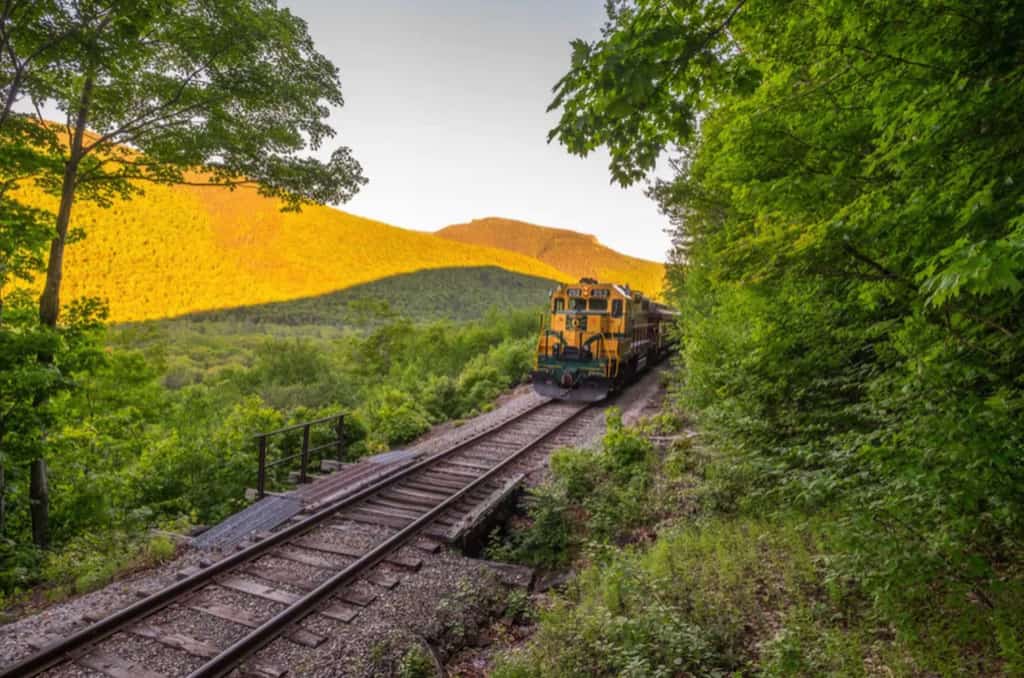 Kancamagus Highway
During your New England road trip, it is most probable that you will already drive along Highway 112. This 32-mile long road connects from North Woodstock to the center of Conway. During the autumn foliage, this route becomes a spectacular and beautiful place to drive through. You will most definitely enjoy the Fall foliage.
Finally, you have reached Portland, ME
It's only fitting that the last stops on your road trip are two busy and larger cities than the last few towns you have gone through. The city of Portland, Maine is the most populated in the state with more than 66.000 people!
Things to Do and See in Portland, ME
#1 Visit the Old Port
The Old Port is lined with cobblestone streets and a stunning view of the city's seaport. Old Port is a great place to view the Harbors Fish Market and explore the shops and galleries.

#2 Catch Your Own Lobsters
Portland has one of the largest ports in the US and it is only fitting that you should try your hand at lobster catching. You can book a tour with Lucky Catch Cruises who partners with local fishermen to allow tourists to go on their own lobster adventure.
#3 Tour a Historic Home
The horrible fire of 1866 destroyed many of the homes in Portland, Maine. However, there are a few historic homes still standing that are must-sees. The Victoria Mansion and the Wadsworth-Longfellow House (home of poet Henry Wadsworth-Longfellow) are two historic homes that you have to visit.
#4 Explore the Eastern Cemetery
If you are looking for quirky things to do in Portland, then try a cemetery, for me, it most certainly fits the bill. As you guys know, I love cemeteries! This cemetery is 350 years old and is a spooky place to visit, especially during Halloween. You can take a tour of this cemetery with the non-profit group Spirits Alive.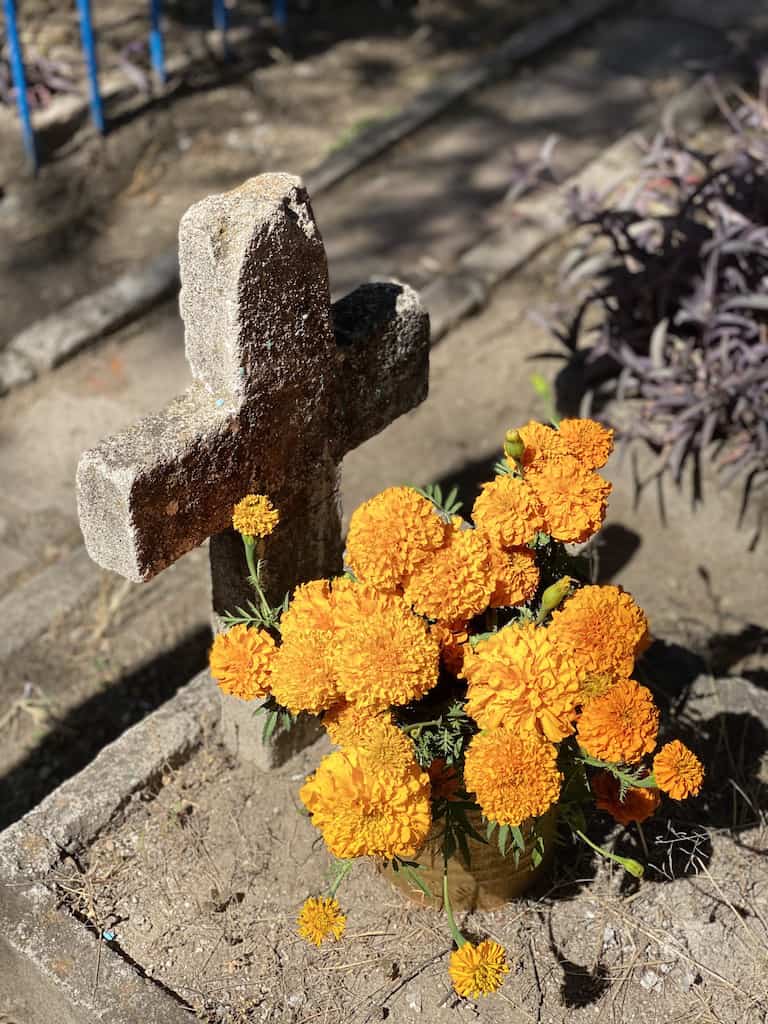 And finally Portsmouth, NH is our last stop!
The last stop on your road trip to New England is the lovely city of Portsmouth, New Hampshire. This city is not as busy and chaotic as Portland, Maine but it has plenty of exciting things to engage in.
Things to Do and See in Portsmouth, NH
Between historic houses and ships, there are 11 places to visit in Portsmouth. Visitors can check out the historic sites of the USS Albacore, which dates back to 1953. Tours of historic places are available for the Warner House and the Strawberry Banke Museum.
#2 Go on a Tasting Tour
Portsmouth Eats offers guests guided tours of the best restaurants in the city. Click here to book a tour or view their calendar. You can choose from several different tours including a Sweets and Treats Tour, a "Best of Taste" Magazine Restaurant Tour, and the Taste of the Seacoast Tour.
#3 Seacoast Science Center
One of the most interesting ways to explore marine life is through this science center. This center is located in Odiorne Point State Park and allows guests to visit the indoor touch tanks and aquariums.
#4 Go to the Beach – If the weather permits beach time then I recommend heading to Peirce Island in Portsmouth. You can enjoy fishing, picnicking, and a stunning view of the ocean side. Other than Peirce Island, you can check out Four Tree Island and Urban Forestry Center.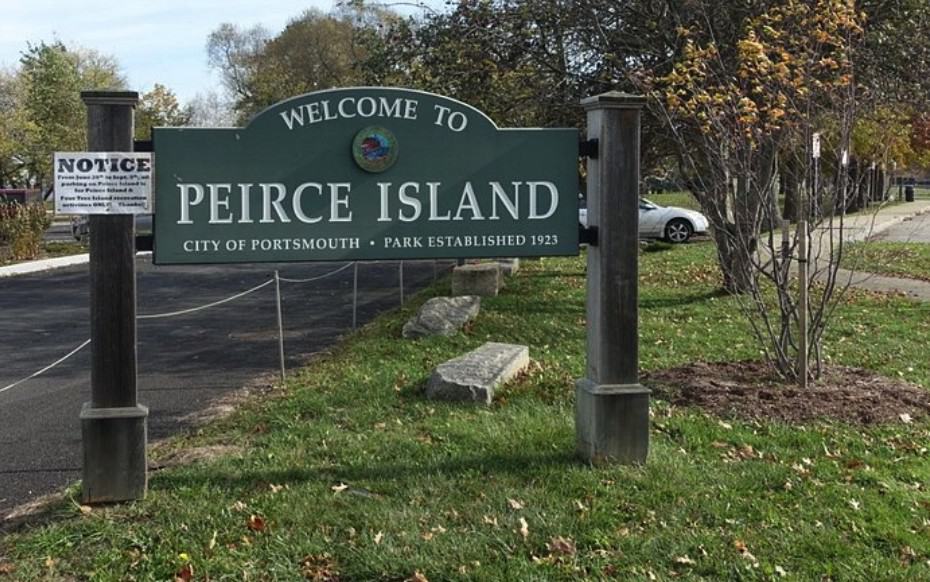 I hope you will admire the wonderful places I mentioned in this article like Stowe, VE, and Portland, ME during your road trip. Remember that road trips in New England are a blast during every season and there is always something new to see and do in each place. Mark Twain once said, "Twenty years from now, you will be more disappointed by the things you didn't do than by the ones you did do." So, take mine and his advice and go on a fun New England road trip and do all the things you want to do!