Mexico City is a sprawling urban jungle. It is not surprising why many don't consider it a "green space". But with all the towering buildings and hubbub of city life, there are plenty of open green spaces here too. There are parks and gardens where you can get away from the grind of modern-day Mexico City. In fact, you can take your pick of ancient gardens, hiker-friendly forests, and lush urban parks.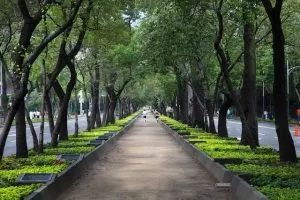 ---
Parks in Mexico City
Most Beautiful Parks and Gardens
in Mexico City
---
---
If you are looking for green areas in and around Mexico City, you are in luck! I've rounded up some of the best ones that I think you should see. I know that being in an urban jungle can get tiresome, even when you are in a new place. But the good news is that there are refreshing parts of the city too. This is exactly what I want you to see here.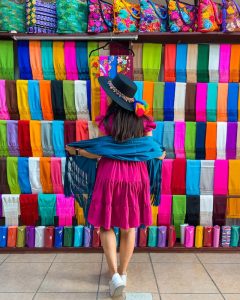 Best Mexico City Parks and Gardens To Explore
The good news is that there is no shortage of beautiful parks in Mexico City. Sure you might feel a bit overwhelmed with the buildings here, but there are plenty of hidden gems here worth exploring. It can be overwhelming when you are in Mexico City. With all its towering buildings, city residents, and others, you will want to find a place to breathe. This is where the parks come in. In fact, you should check the ones below. If you know of any, feel free to share them here too!
Bosque de Chapultepec
Chapultepec Park is not just the biggest park in the city, but also one of the biggest parks in North America! Not only that, but it is also the capital's oldest park too. Since this is the largest urban park, you have plenty of activities to do here. After all, this is also a botanical garden that is worth exploring.
In fact, you should make it a point to see the Chapultepec Castle. Which you will find in the first section of the property. You should approach it from the east entrance. This castle lies in the heart of the park and it is the park's main attraction. It was built during the Colonial Period for the military school. It was Emperor Maximilian who ordered it to be built for his military academy.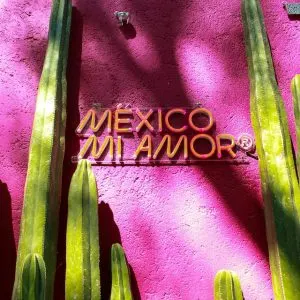 Aside from that, there are nine museums, like the National History Museum, and several artificial lakes spread over 1,700 acres of land. You should come and visit the National Museum of Anthropology known for its exhibits. It might take more than a day to actually explore this cultural center since it is the largest park in the country. There are two large lakes here so you can spend some time there to cool down.
In addition, you'll also find notable artworks of Diego Rivera and Frida Kahlo at the Museum of Modern Art. Feel free to explore the various parts of the park. Let's not forget that there is an amusement park here too! It is the perfect place for families who are looking for a bit of fun. After all, you can ride boats at their water park to explore the place further.
Parque Alameda
Meanwhile, if you've been out and about exploring Centro Histórico, then you've most likely seen this place. This is one of the free attractions that you can do here. After all, it is more of a walkway rather than a traditional park. In fact, this is the most central park that you'll ever get here. It's because it is in the heart of the historic center.
Alameda Central is almost as old as the city. Built in 1592, it is one of the oldest parks that you will find in the Americas. Also, it is one of the important landmarks in the city too. With its paved paths, dancing fountains, and several museums to explore, you'll find your day fully booked! You'll find the park beside the stunning Palacio de Bellas Artes.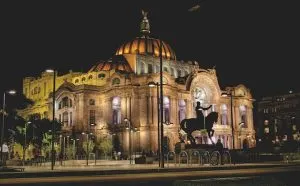 I recommend that you come here early in the day to find some good seats to have breakfast or a picnic. It was said that former President Antonio Lopez de Santa Ana ordered the fountains to be replaced by wine after provoking the US for the Mexican-American war.
Parque Mexico
Although Parque México is not on the same level as that Chapultepec, it is still a great place for those who want to escape the bustling city life. In fact, this is a favorite hangout by city residents since it is in Condesa. You can come here to get away from the noise and just be surrounded by nature. There are plenty of seating areas to accommodate visitors.
However, don't expect to do much. It does have a lake plus a few statues for you to check, but that's it. On a good note, there are several trendy bars, amazing coffee shops, and restaurants around the park. You can grab a coffee and a bite to eat from the nearby cafes and bring them to the park.
In addition, there are plenty of food vendors here that sell local street food and the like. Aside from that, this is an excellent spot to check out the neighboring Art Deco buildings and other structures. The best time to go here is during weekdays when there are fewer people. These cultural sites are open from Tuesday onwards.
Parque Lincoln
Meanwhile, Parque Lincoln is one of the best places to visit with your pet. You will find plenty of dog walkers strolling around with their pet pooch. Aside from that, there are several art installations as well as statues to admire. You should head towards the white clock tower at the far end of the park. This is one of the main attractions here.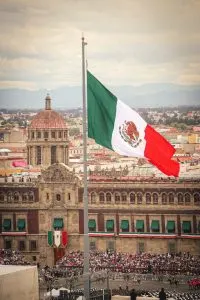 Other sights to see here are the central lakes. These spots have an old-world charm to them that you'll love. Don't worry about bringing your kids here because there is a children's playground here. Also, there is a mini plant nursery where they can learn a thing or two about the flora in the city. You will find this lovely park at Polanco which is just near the famous Chapultepec Park.
Parque Masayoshi Ôhira (La Pagoda)
Also referred to as La Pagoda, this park lies at Coyoacan. It is one of the most popular areas in Coyoacan with good reason. It is a stunningly beautiful tranquil park which is surprising given that it is in the middle of two busy city streets. Who would have thought that you will find one in such a place?
The name itself should give you an idea of what to expect in this park. In fact, you will see plenty of Japanese architecture and references here. The small, red bridge here is the highlight of this park. It's the perfect spot for your Instagram shots. Also, you will enjoy hanging out with your family and friends here.
The space is just right to accommodate people seeking some respite from the hustle and bustle of city life.
Parque Ecológico de Xochimilco
How about visiting a UNESCO World Heritage Site? The canals of Xochimilco are the remnants of what was once a huge waterway system that passed through the Valley of Mexico. Take advantage of their boat trips where you will ride a gondola to cross the canals.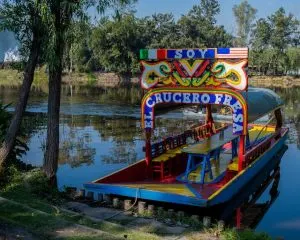 Your guide will give you a glimpse of the past by taking you to see the chinampas. These garden plots were made by the Aztecs and are still visible today. Aside from that, the nearby waters of Cuemanco are ideal for bird-watching activities too. Since this is an ecological park, you can rent bikes and paddle boats too.
Also, you can visit an on-site museum here as well. You can even laze around the stunning gardens if you like. Of course, if you are feeling a bit festive, why not head to the Cuemanco docks? There are Mariachis here who will serenade you as you have a glass of cerveza or two.
Parque Nacional Desierto de los Leones
Locals are quite fond of having a picnic in this national park. Go for an afternoon stroll around this beautifully restored 17th-century Carmelite convent. It is not exactly a museum but the grounds are worth exploring too. The gardens here are quite beautiful too.
Aside from that, there are hiking and walking paths around the park that you can take advantage of. Just imagine walking around the pine forests here. Also, the fragrant forest remains cool all year round. This makes hiking an enjoyable activity here. If you are feeling stressed out from the noise of the city, walking around the park is a welcome activity.
Once you have taken your fill of nature's beauty, you should go and have something to eat near the monastery. They serve fresh trout as well as snacks that are corn-based. This Desert of the Lions park is an ideal place to enjoy Mother Nature.
Parque Hundido (Parque Luis G. Urbina)
If you are looking for something unique in Mexico City, I would recommend that you visit Parque Hundido. Officially, they call it Parque Luis G. Urbina. What makes this an ideal place to hang out is that it is a sunken urban park nestled in the heart of the city. In fact, the result of its unique sunken set-up is a significant reduction of noise from the nearby streets.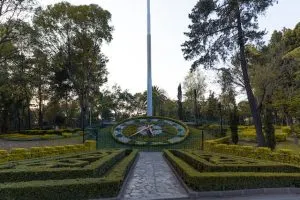 No wonder people love to come here to go for walks. Aside from that, you can also bring a good book to read here if you like. Even people-watching is a great activity here while having some snacks. Just imagine being surrounded by lush greens, with a gentle breeze fanning your skin. Add to this the chance of having a picnic with your family and you are in a good place already.
It may not be near the city proper, but you'll love your time here.
Jardin Centenario
Visiting Coyoacan also means a trip to its central plaza. Here you will find two adjacent plazas which are the Jardin Centenario as well as Plaza Hidalgo. The latter is where you will see the statue of their hero. During the weekends, the plazas are full of locals and tourists alike. You can also grab some food here while exploring the plazas. There are coffee shops, restaurants, ice cream shops, and more. I love bringing food to the park and you can do it here too.
Aside from that, there is also the Casa de Cortes which lies on the north side of the Plaza Hidalgo. This is where Hernán Cortés built the country's first-ever municipal seat. The park was inaugurated by Porfirio Díaz. Porfirio Diaz was the president of that time. Feel free to wander around the garden where tropical plants thrive.
Viveros de Coyoacán
Meanwhile, Viveros de Coyoacan is famous for being a park and a tree nursery. What draws the crowd here is that it produces more than a million seedlings each year. In fact, these seedlings are then taken to public spaces where they will be planted and taken care of.
If you are looking for a place where you can jog or go for a walk, this is not a bad place to be. After all, there are several pathways and trails here that will guide you around the park.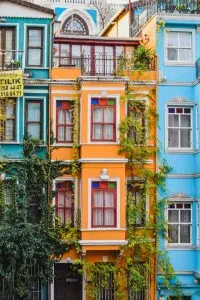 Parque La Mexicana
Another famous park that you should definitely see is Parque La Mexicana. It lies in the upscale town of Santa Fe. What you'll love about this open space is that it offers a respite from the crowds of the city. Aside from that, this part is relatively new since it was opened in 2017. It was built on top of a sand mine much like the ones you'll find in the United States.
There is a food court here, restaurants, as well as areas where you can play sports too. You can also take plenty of photos here. It's an Instagrammable spot so feel free to take photos as much as you want. In addition, this 28-hectare park is also popular because of its technological innovation as well as sustainable designs.
Invernadero de la Biblioteca Vasconcelos
This is a statement piece of architecture that you are sure to fall in love with. In fact, many tourists forego exploring the gardens just to be mesmerized by the building. Aside from exploring the library, the well-manicured lawns and gardens are a must-see. Also, there are spots in the garden that is perfect for reading a good book.
Parque Nacional Cumbres del Ajusco
Head south to the forestlands of Ajusco if you want to see some majestic views. Here you can climb the highest peak for sweeping views of the surrounding area. The climb can be challenging but worth the trip. On the other hand, if you are not up to climbing, there are more relaxed activities to do here.
In fact, one of them is to try roadside eateries. As a foodie, trying out local food is one of my favorite things to do. Imagine having mushroom soup as well as quesadillas. Just thinking about them is making my mouth water! You can also spend a day or two here too.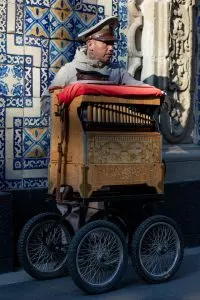 There are log cabins that are priced cheaply. Also, you can rent bikes and tour guides if you are feeling up for an adventure. You can also explore the park on foot if you like. For sure, you will have plenty of activities to fill your hours with while staying in Ajusco.
Mexico City's Parks have more to offer
One of the best things about Mexico City's parks is that they have more to offer their tourists. For example, in Chapultepec, which is the summer residence of Aztec rulers, there is a zoo there with giant pandas and a theme park too. This is the greatest urban park that you will find here and boasts three distinct sections which include a lake house, castle, and others. Of course, there are different attractions around the city such as the Aquarium at Polanco which covers 3,500 square meters.
Aside from that, you should also visit the Frida Kahlo Museum. She is one of the most famous artists in Mexico along with Diego Rivera. On the other hand, if you want to see more of the country's rich history, you should visit the archaeological sites. There are plenty near Mexico City which is a plus. This is one of the top attractions here too. Think Chichen Itza, Tulum ruins, and more. I would recommend that you add these sites to your itinerary.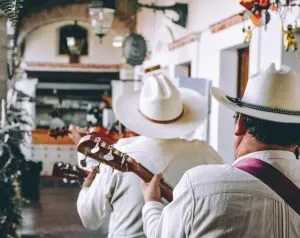 If you are looking for the best parks in Mexico City, this is a useful guide to follow. Just because you are in the city, it doesn't mean that there aren't any places to rest and unwind. In fact, I love the combination of the urban jungle and green spaces. First-time tourists will enjoy exploring the hidden gems here, like the Plaza Rio de Janeiro. After all, you are in one of the best countries in Latin America!
Don't be overwhelmed by the tall structures and busy streets in Mexico City. There are different tourist spots that you can get to on a day trip from here. On the other hand, you can just chill and relax in one of the parks. Your choice.