College students are already planning where to go for their Spring Break in 2023. If you are one of those who want to make your vacation memorable, there is one place to head to. And that is Mexico. With its close proximity to the United States, it is not surprising why Spring Breakers often head here. In fact, there is one place that many go to for some sun, sand, and sea and that is Cancun.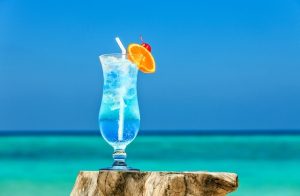 Cancun is best known as the party zone in Mexico. With rows of hotels, bars, and nightclubs in the famous Hotel Zone, many tourists congregate here to party all night long. The peak season here starts from February to April since this is the start of Spring Break in many US colleges. In fact, you will see a surge of young people in Cancun during the last two weeks of March.
There is no doubt that Cancun is a popular destination for a Spring Break trip. In fact, you should start planning where to stay here so you can book a hotel ahead of time. Keep in mind that plenty of students will be making their way here, so expect hotels to be full around this time. If I were you, I would be booking hotel accommodation right now!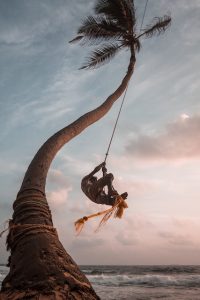 Which All-Inclusive Resort to Stay in Cancun for Spring Break Season?
Cancun is one of the best spring break destinations in Mexico with good reason. Not only will you find some of the most beautiful beaches here, but it is also home to the most fantastic party scene in the world. It is indeed a great place for young travelers to enjoy themselves during their Spring Break.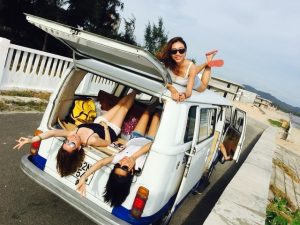 One of the best things that you will like about Cancun is that there is no shortage of hotels to stay in. In fact, check out the hotels in and around the Zona Hotelera for the best deals on accommodations. Don't know where to start? Find the best hotel to stay in below.
Grand Oasis Cancun
When it is that time of year, expect most college students to book a stay at Grand Oasis Cancun. After all, this stunning resort lies in the heart of the Hotel Zone. This means that you are in the center of all the action in this party town. Aside from the sunny beaches here, and plenty of water sports to do, you will also be treated to world-class dining and an unforgettable nightlife experience too. It also has the largest pool among the hotels here which is great!
After all, Grand Oasis has 14 bars on the property, including beach bars. These bars often host world-class DJs, live shows, and bands to keep their guests entertained. As a matter of fact, MTV spring break beach parties have been held here several times. This includes surprise celebrity guests much to the delight of spring breakers. If you are looking for top spring break destinations, Grand Oasis hotel is one of them.
Hard Rock Hotel Cancun
If you want to have a great time during your Spring Break, book a stay at the famous Hard Rock Hotel. This hotel brings on the Vegas vibe to Cancun including live entertainment all day long. Aside from that, guests are welcome to swim in the infinity pool or dine in one of the on-site restaurants. The international dining options here will keep your stomach full throughout your stay. No wonder college students often book a stay here during Spring Break!
Meanwhile, enjoy big savings with your friends when you book an all-inclusive stay here. This includes all-inclusive drink packages together with access to their spacious rooms. With access to drinks 24/7 as well as the hotel's amenities and services, like their swim-up bars, you will definitely have an amazing time here. Don't worry. Even if you are looking for a quiet spot to rest and relax, you'll find one here.
Krystal Cancun
Are you looking for the best Cancun spring break hotel? Try Krystal Cancun! Located right where all the action is in Cancun, everything is within walking distance from the hotel. From nightclubs to shops to restaurants, you will not get bored exploring the surrounding area. Of course, you don't have to leave Krystal Cancun just to have fun. In fact, you may not want to leave the hotel once you see the amenities here.
The hotel boasts a panoramic pool, three restaurants, three bars, as well as a swim-up bar. You can head to its beach if you like. However, you might want to skip swimming in the waters because of the strong waves. On a good note, walk a little further and you will find an area where the water is calm. Aside from booking their all-inclusive package, why not try their European package too? This is a great choice if you want to sample international cuisines during your stay.
Beach Palace Cancun Resort
Meanwhile, Beach Palace stands on a white sand beach in the center of the Hotel Zone. It is a great location for techies because each room comes with high-tech devices and appliances. Think HDTV screens, Bluetooth speakers, and more. This way you can continue with your party even while you are in your hotel room.
Aside from that, Beach Palace has three pools overlooking breathtaking views of the ocean's turquoise waters. The pool area tends to get crowded with guests during the high season, but don't worry. There is always a chance to find a good spot to lounge here. Also, there is no shortage of entertainment here not just for college students, but for guests of all ages.
Keep in mind that Spring Break is not just for young students, but families too. Check out the four on-site restaurants if you are looking for dining options. If you want to work up a sweat, there is a fitness center on the property too. Take advantage of their full-service spa while you are here to help ease the tension in your muscles. Whether you want to explore the Hotel Zone or just stay within Beach Palace, you are not going to get bored at all.
Famous Clubs for All-Night Partying in Cancun
As mentioned before, Cancun is a great location for Spring Breakers. After all, it has gorgeous beaches, fancy hotels to stay in, not to mention wild parties that you don't want to miss. Of course, no trip to the Hotel Zone will be complete for college students without hitting any of the nightclubs in the area.
If this is your first time spending Spring Break here, you got to know where the party is at. Fortunately, there are dozens of bars and clubs here that you will not miss having a good time. But what are the best clubs to visit in Cancun? Here are a few to consider.
Coco Bongo
Coco Bongo is the perfect place for party-goers because it has everything you need in terms of entertainment. In fact, they take pride in their unique show production complete with a huge video screen and audio-visual technology. Not only that but there are soap bubbles, confetti, balloons, streamers, and the works!
Thanks to this club's multi-tiered design, guests will be able to enjoy live entertainment anywhere. In fact, expect to see flying acrobats, live bands, long conga lines, and more here.
Señor Frog
Senor Frogs is a family-friendly restaurant by day and a party club at night. In fact, tourists include this club the best destination in Cancun to have fun. After all, their lively staff ensures that everyone is having a good time right from the start. It definitely imbibes the party fever here with confetti, balloons, and live music. Not only that, but they also have different themes each night.
The City
If pool parties are not your thing, why not make your way to The City? This is where all the great people hang out in Cancun. With this club able to accommodate up to 6,000 guests each night, this is the best place to go with your buddies for a night of drinking and dancing.
However, getting inside will take some time because of the long lines. On a good note, you can skip the waiting line by purchasing VIP tickets instead. Not only will you get inside faster, but you will have unlimited drinks too at the open bar. Watch out for the Inception Fest as this is one of the biggest live shows happening here.
Mandala Beach Club
If you want to spend your night drinking and dancing, head to Mandala Beach Club. This is one of the excellent options for party-goers in Cancun. After all, there is an outdoor pool where fun poolside parties happen.
Take note that there are some events here that require tickets such as the Inception Music Festival. This is why you should check their website if there are any special events happening during your Spring Break Cancun dates.
Things to Do in Cancun During Spring Break
There is more to Cancun in Quintana Roo than just partying all night long. In fact, if you are the more adventurous type, you will find that this town provides easy access to popular destinations for day trips. Take a look!
Isla Mujeres
If you want to explore more of the Caribbean Sea, head to Isla Mujeres. The beaches here are pristine with marine life thriving here. Go swimming, snorkeling, or scuba diving here to see them up close.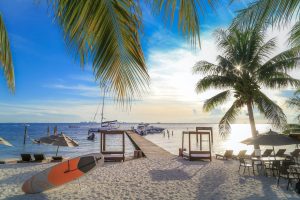 Chichen Itza
Visiting ancient Mayan ruins is a must while you are in Mexico. After all, they provide you with a glimpse of their history. Explore the ruins of Chichen Itza and be amazed by the archaeological wonders they have left behind.
Playa del Carmen
Another safe destination for young tourists is Playa del Carmen. Known for its gorgeous beaches, and excellent hotels, you will not go wrong in exploring this city. In fact, this is one of the best spots to visit in the Riviera Maya.
Dreaming of the BEST SPRING BREAK 2023
It doesn't matter if you are on a US or Canadian Spring Break, what's important is where you want to go. If you are dreaming of having the best time in your life, then head to Cancun in Mexico. This is one of the best spots in North America to go on spring break! After all, this is where all the best parties are happening in the western hemisphere.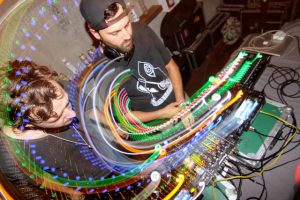 Not only that, but Cancun has much to offer too. For example, you can visit a water park here if you are traveling with your kids. On the other hand, if you prefer an adrenaline rush, take advantage of the ATV tour here as well. Don't forget to explore what lies beneath the sea. After all, Cancun is near the largest dive site in Mexico.
Start making travel plans for spring break 2023 as early as now. Even if your travel date to Cancun is in early April, you don't want to leave your planning at the last minute. Once you are there, don't forget to try their street food and free drinks when clubbing.