The beautiful countries of Georgia and Armenia are nestled in between the continents of Europe and Asia. And lying on the banks of the Kura River is Georgia's capital city of Tbilisi. This cobblestoned "Old Town" area reflects its complicated history as Georgia has been ruled under different global powers throughout its history. This is because of its location and proximity to the lucrative Silk Road. This transition has always given Tbilisi its strength.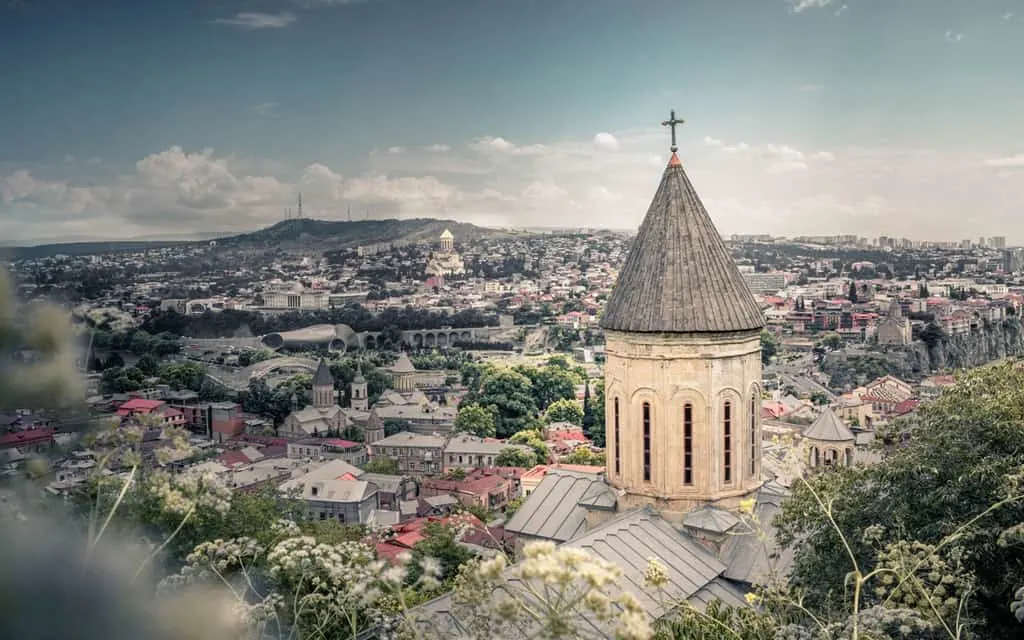 But as you can imagine, it has always been a point of disagreement with those who want to take over and rule its gorgeous lands. As you walk down the city streets of Old Town, you will begin to notice that it has a varied architectural style. Everything from the ornate art nouveau buildings, to a 4th-century medieval fort, can be seen, as well as Eastern Orthodox churches, and even Soviet Stalinist and Modernist buildings.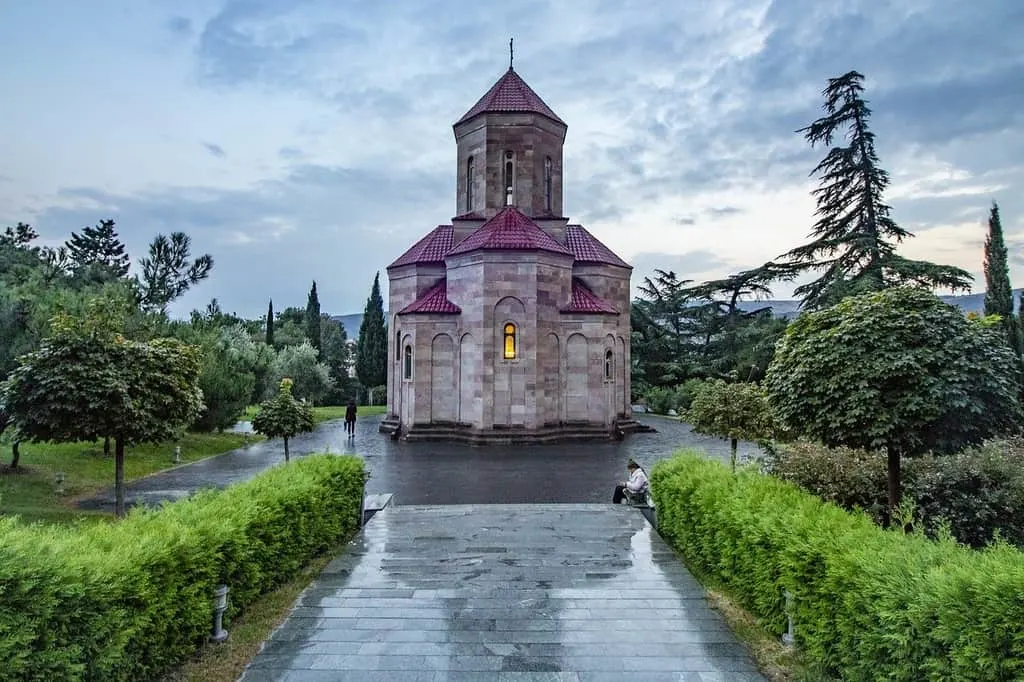 Tbilisi to Yerevan Train Tips
One of the common routes from getting from Tbilisi, Georgia to Yerevan, Armenia is via the overnight train. The train ride to and from these two places is typically done overnight and takes approximately 10 hours. If you want to know how to get to the Tbilisi train station, how often the train travels, tips and more then you cannot miss reading further about Tbilisi to Yerevan via the overnight train. This can also be done on a budget, as the marshrutka (public minibus or car) is cheaper, but takes a lot longer to get there, which is over 7 hours to get there by public car.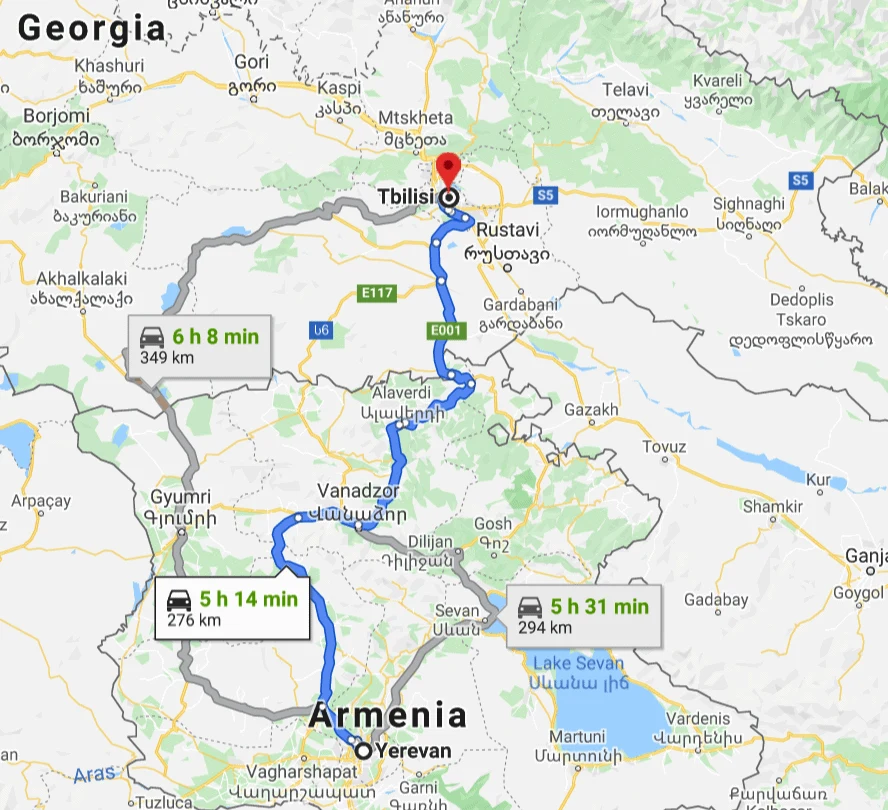 However, first thing's first, you cannot take a train from Tbilisi Georgia and not have visited some of its famous landmarks. While you are in Tbilisi, make sure to visit the places and do the following things on this list!
Tbilisi Georgia Things to do: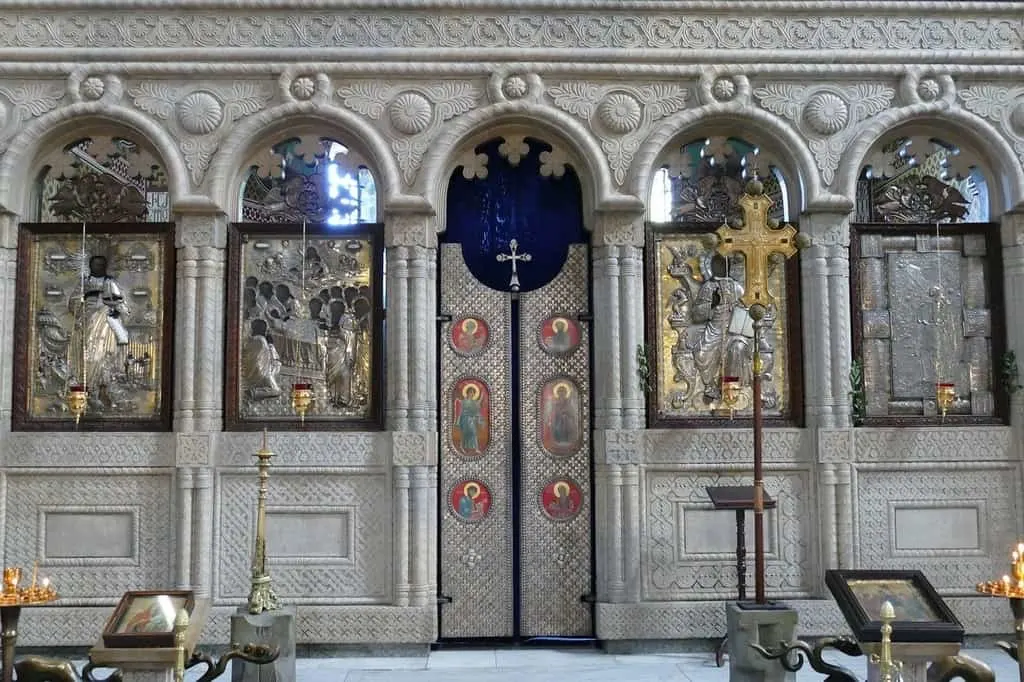 Take a stroll through Old Town: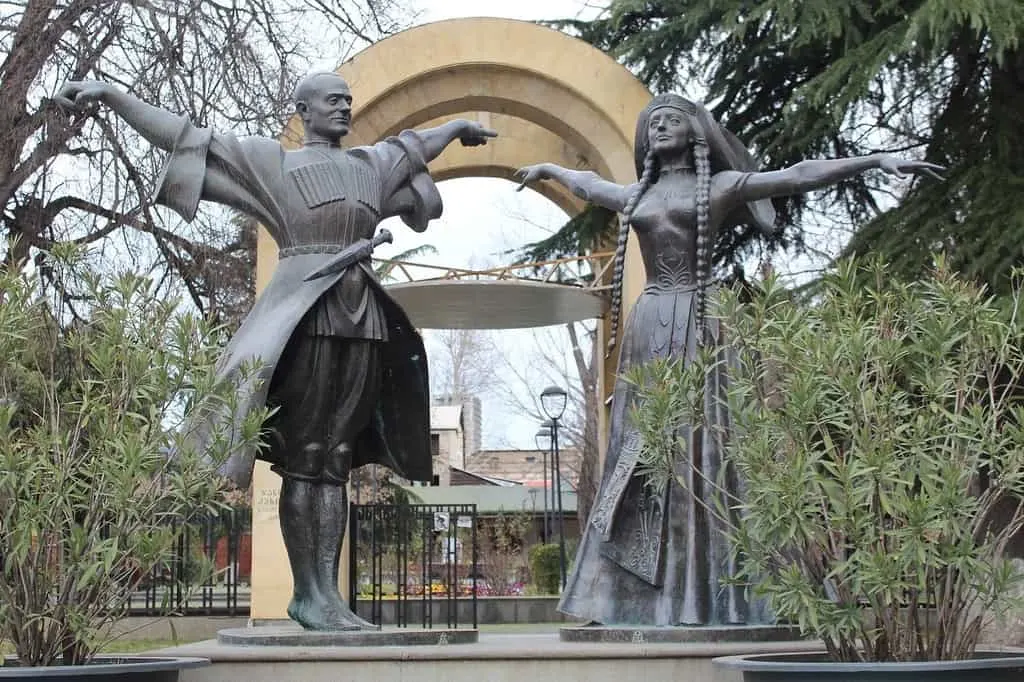 Tbilisi's Old Town has many beautiful monuments such as the Narikala Fortress, Peace Bridge, Anchiskhati Basilica, and Freedom Square.
Take a tour of the old ruins of Narikala Fortress
The ancient 4th-century fortress that overlooks the city of Tbilisi still has a two-walled section left on a steep hill between the botanical gardens and the sulfur baths.
Walk the Bridge of Peace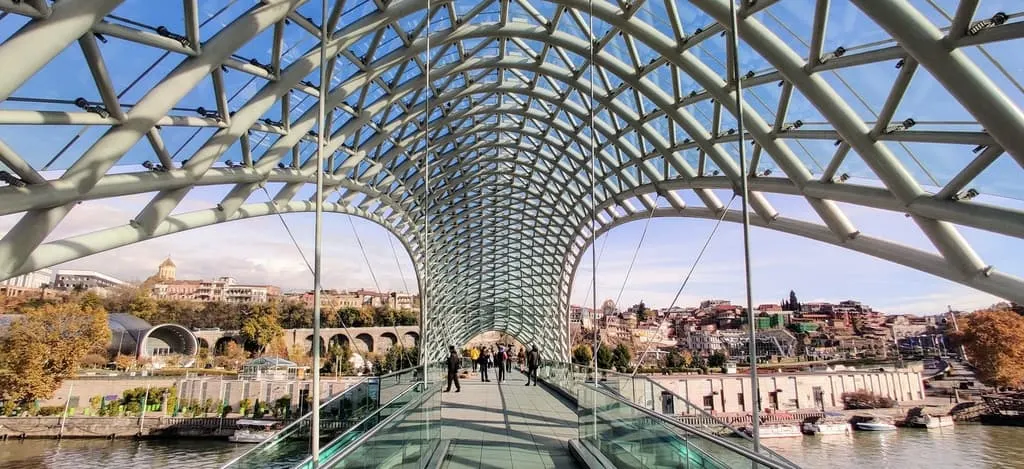 A pedestrian bridge made of steel and glass with a distinct bow-shaped that goes across the Kura River and connects Old Town to Rike Park. It was created to give a more contemporary feel to the city.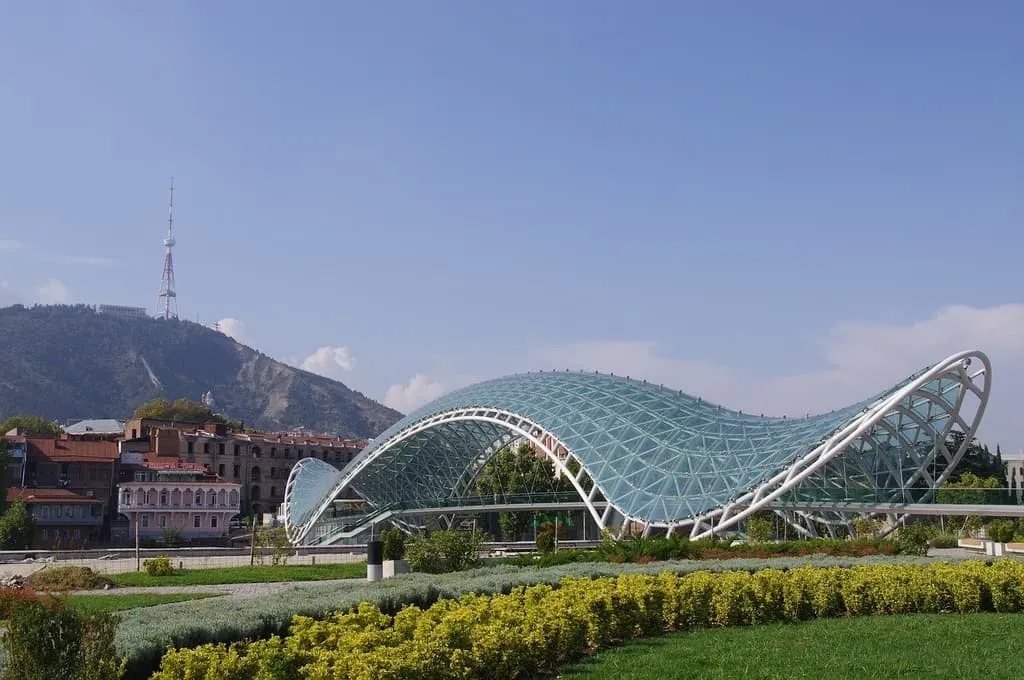 Go inside Anchiskhati Basilica
The oldest surviving Eastern Orthodox Church from the 6th-century.
Take a Visit to Freedom Square
With many name changes, now Freedom Square, represents the evolution of this complicated city.
Visit the Holy Trinity Cathedral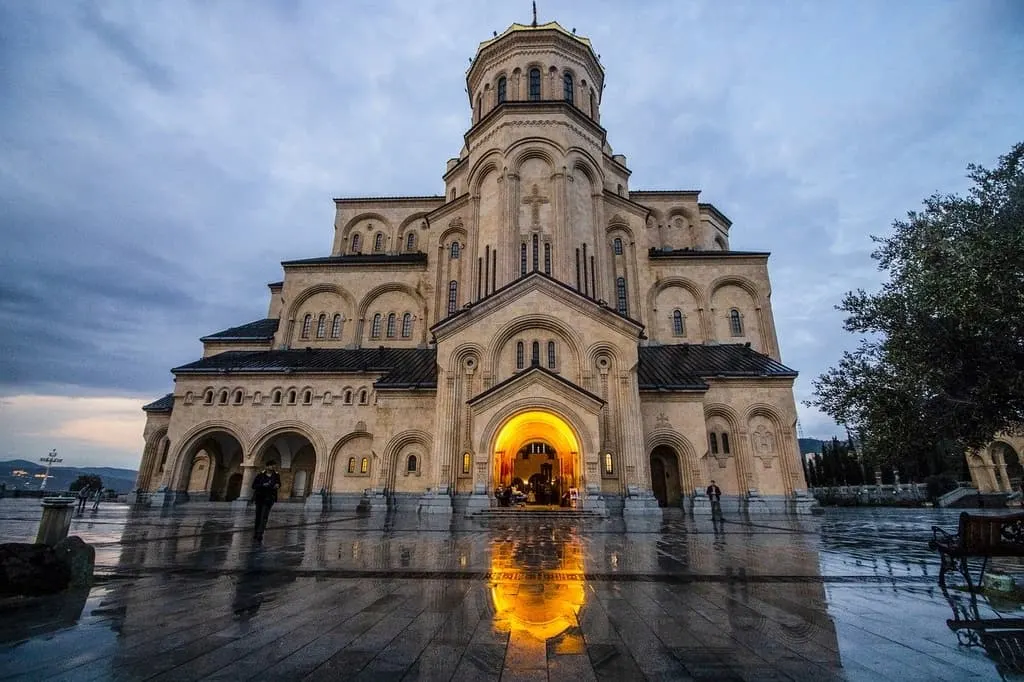 This is the main cathedral in Tbilisi and it is also known as Sameba. The view from this stunning cathedral allows tourists to see the Kura River as well as the Old Tbilisi. This famous cathedral has nine chapels, a bell tower, a monastery and places for rest.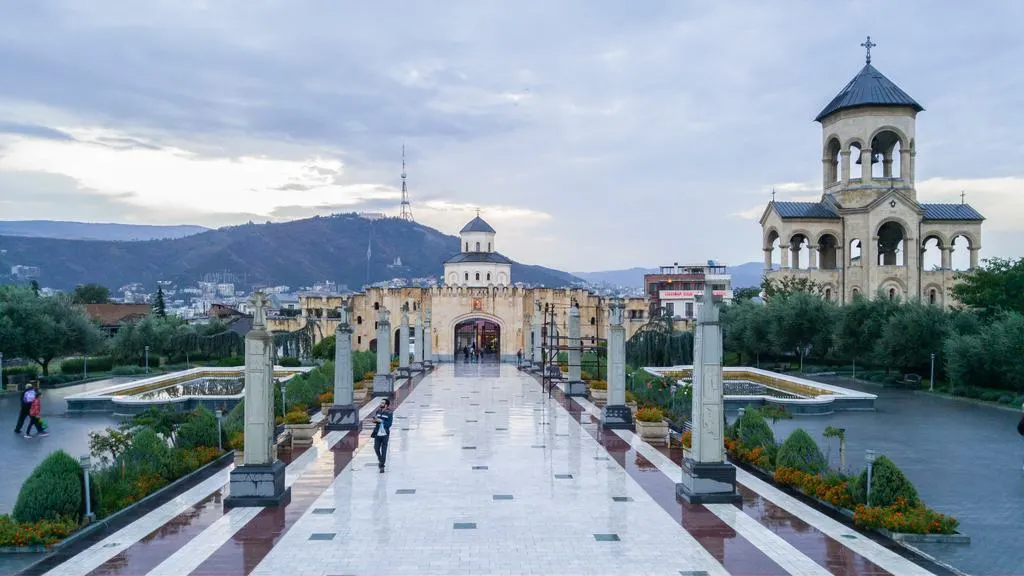 Take a Sulfur Bath
If you are in the mood to take an extraordinary "bath" then a Sulfur bath in the Abanotubani area is where you need to go. For example, the Orbeliani bathhouse is decadent and one of the most traditional bathhouses in Tbilisi. Some of the benefits of taking a sulfur bath including help with digestion problems, insomnia, and eczema.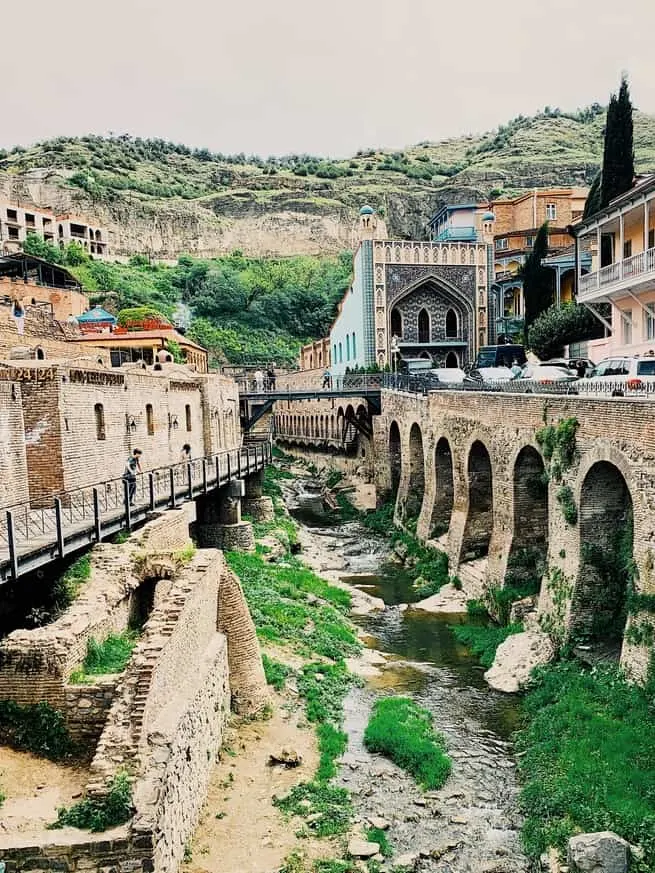 Visit the Paris Wheel in Mtatsminda Park
The highest point in Tbilisi is at the top of the Paris Wheel. A ride around this wheel will allow you to see a wonderful view of the city!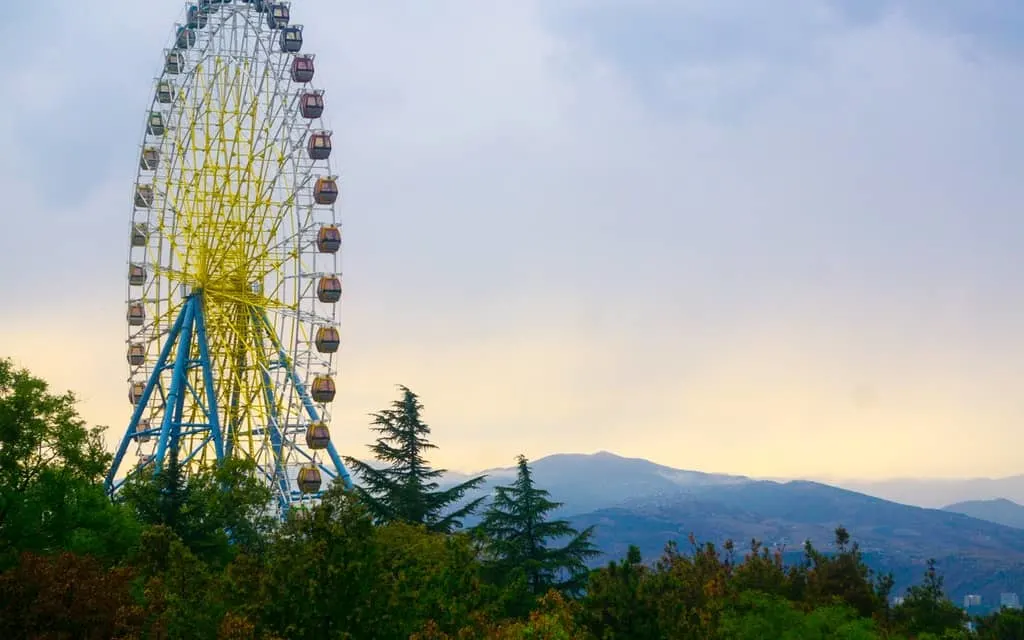 Take the cable car to the Mother Georgia Statue
The only way to visit the Kartlis Deda (Mother of Georgia Statue) is by a cable car. This statue, which is located on top of Sololaki Hill, represents the unity of Georgia as a nation.
Recommended Places to stay in Tbilisi:
Folk by Tbilisi Luxury Boutique Hotels
Amante Narikala by Tbilisi Luxury Boutique Hotels
Now that we have established the things to do and places to stay in Tbilisi, let's talk about how to get to the Tbilisi train station, its timetables, and more.
Tbilisi Train Station Directions
You will find that all train arrivals and departures come from the Tbilisi Central Railway Station, which is located inside of a shopping complex. You can get to Tbilisi Train Station by taking the red metro to Station Square I and then walking towards the station. You can always take a taxi to get here as well. The train departs the station on every even day of the month during the low season. There are three levels of tickets on this train: 1st, 2nd, and 3rd class.
Timetables From Tbilisi to Yerevan
From late September to mid-June, Train 371 from Tbilisi-Yerevan train runs every second day of the month, departing Tbilisi at 20:20 and arriving Yerevan at 06:55 the next day.
From mid-June to late September, Train 202 runs daily during the month, departing Batumi at 15:35 and Tbilisi at 22:16 arriving Yerevan at 07:25 the next day.
For further information please check here for the times of the train, then click passenger information > Schedule. Your pricing may vary depending on the length of the trip and time of year.
Three Levels of Train Classes from Tbilisi
Just like most transportation services, there are different styles of classes that you can choose from.
The first-class offers a private compartment for 2 people and has 2 beds/seats.
The second class has a private compartment with 4 people and has 4 beds/seats.
The third class has no compartments and has an open-plan.
Although this train is a little rough around the edges, it is generally a safe train to be on. The 1st and 2nd class cabins have locks on the inside of the cabin, so you can secure yourself inside the private compartment. Today, we can never be too careful about our surroundings, but a trip on this Tbilisi to Yerevan train should be smooth sailing.
Tips to Know When Choosing the Train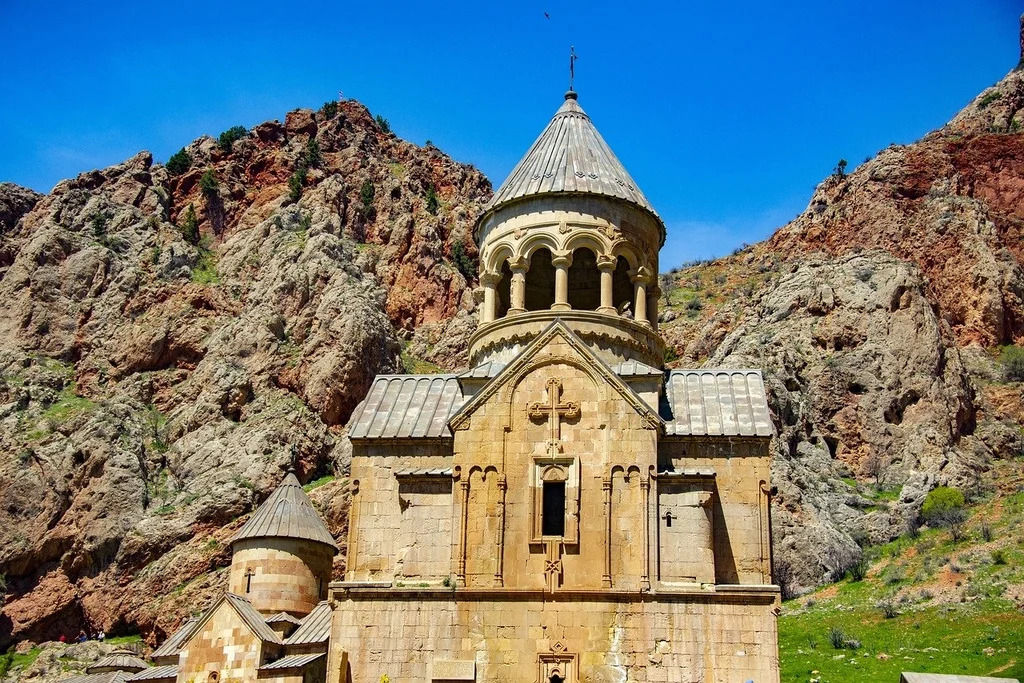 Here are some tips to remember and important things to know when choosing to take the overnight Tbilisi to Yerevan train.
Trains on this route tend to fill up fast, so I recommend booking your tickets at least 2 days before your intended travel date.
You can only purchase train tickets from 8 am-11 pm at the Tbilisi Central Station.
The winter route of this train makes 5 stops, while the summer route makes 6 stops.
Each stop of the train lasts between 4-6 minutes.
Each season has their own timetables and prices, so double-check the schedule before you make plans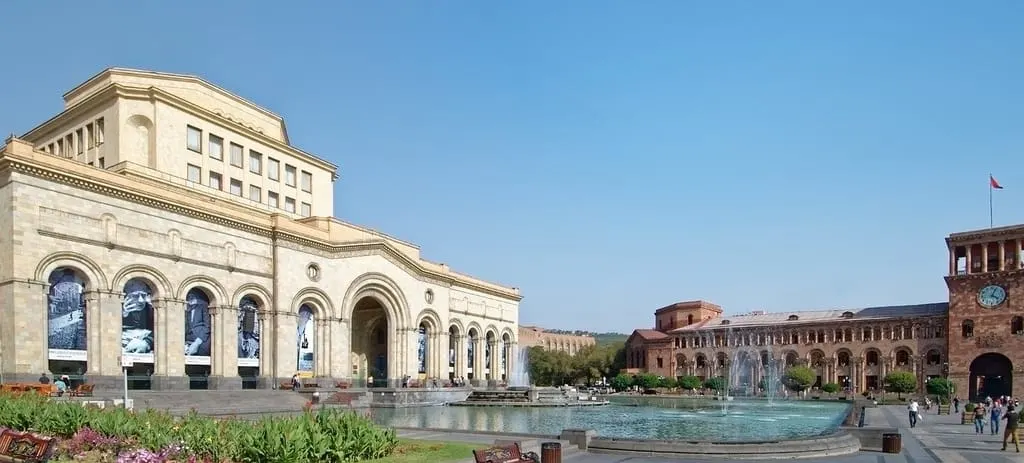 Always bring cash with you because payments by credit card are not allowed.
Although bed sheets are given to you, I recommend bringing your own sheets and pillows.
Bring wet wipes, hand sanitizer, and toilet paper, you'll need them for the trip.
Allow for a wait of 60 minutes or more when reaching the border of Georgia and Armenia.
If you are unsure if you need a visa, check here before you travel. USA citizens may enter and stay in Georgia without a visa for up to 365 days.
Don't worry if you cannot get a 21 tourist visa before your trip because you can get one of 3000AMD ($6) at the small office at the border crossing.
Bring enough food/drinks to last the entire trip because there are no food/drinks available for purchase on the train.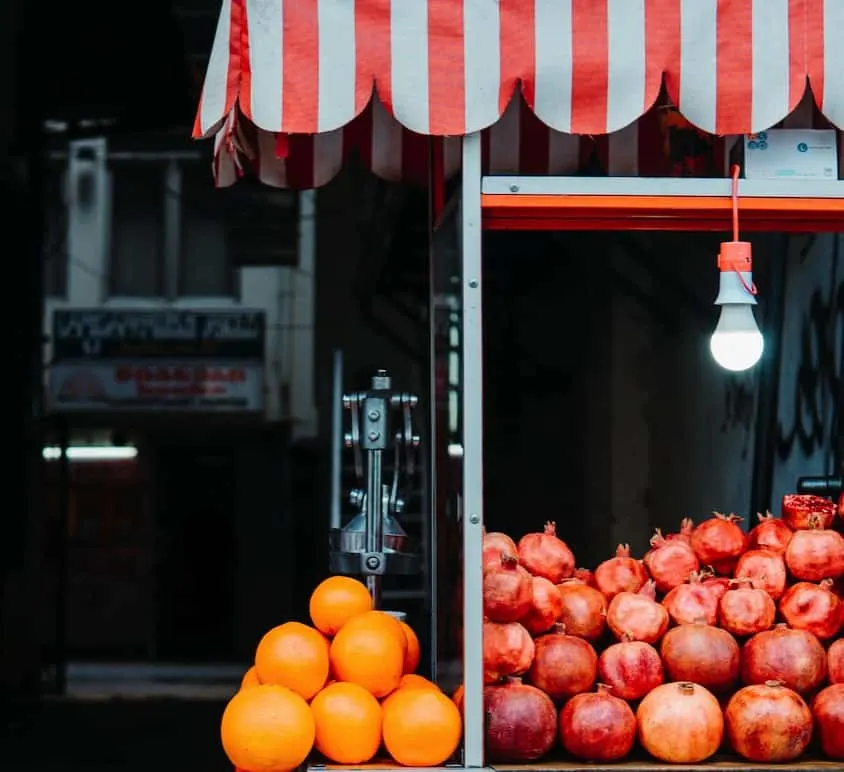 Return Trip to Tbilisi From Yerevan
Once you have arrived in Yerevan, Armenia, there are plenty of places to see and do. But to start let's look at timetables, directions, and prices for a return trip from Yerevan to Tbilisi. All trains depart and arrive from the Yerevan Railways Station, situated off of Tigran Mets Avenue. This station is easily accessible because it is across from the Sasuntsi David Metro Station.
Return Time Tables – From Yerevan to Tbilisi
From late September to mid-June:
Train number 372 leaves Yerevan at 21:30 every second day of the month, arriving in Tbilisi at 07:50 the next morning.
From mid-June to late September:
Train 201 runs daily, leaving Yerevan at 15:30 and arriving Tbilisi at 00:12 and Batumi at 07:10.
Train Times and Prices from Yereven to Tbilisi
Check the exact times here by clicking on Passenger information > Schedule. Please note the prices may vary depending on the season, time of day, etc.
Things to do to in Yerevan, Armenia
Visit the Arabkir Church in Yerevan Armenia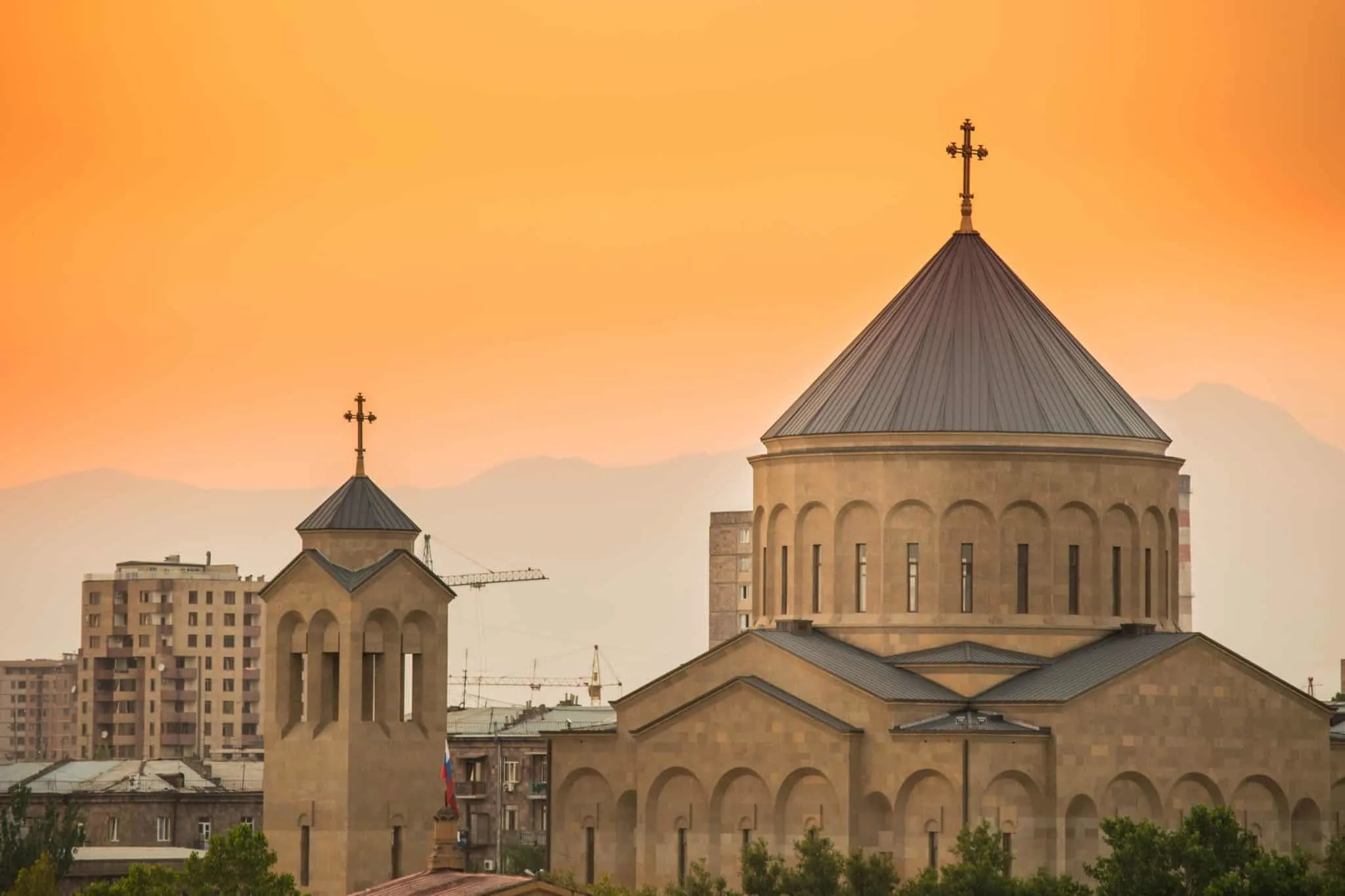 Visit the Cascade Stairway
Cascade Stairway is a giant stairway made out of limestone. Once inside the Cascade, there are seven escalators that rise along the length of the complex. your
Have a picnic in Yerevan Armenia's Park
You can do this in one of the many parks in the city such as Lovers Park, English Park, or Tumanyan Park.
Visit the UNESCO World Heritage site of Geghard
A village in the Kotayk Province of Armenia that is a medieval monastery carved into the side of a mountain and founded in the 4th-century.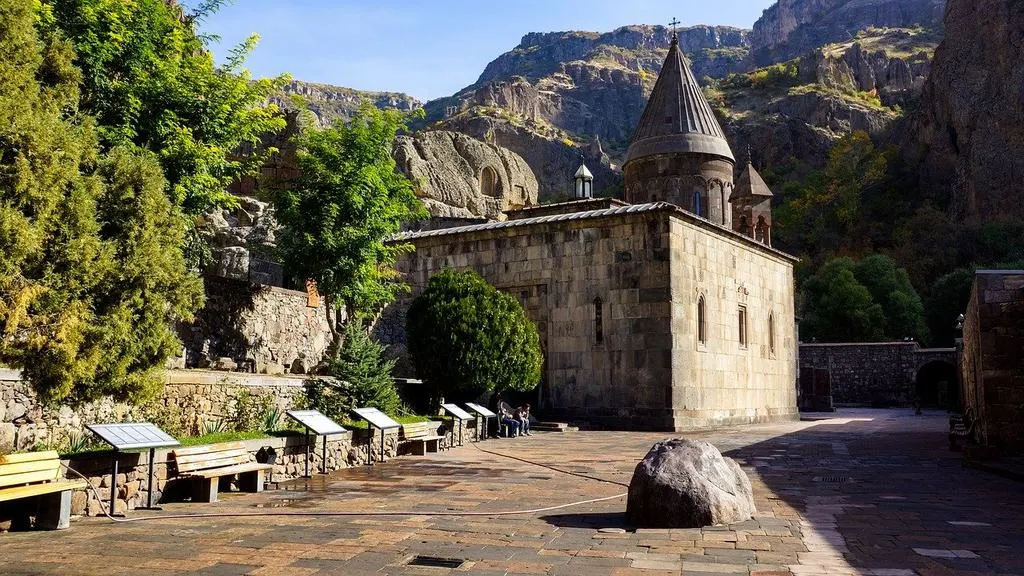 Go See Republic Square Outside the City
Visit its singing fountain Noravank (located outside of Yerevan about 75 miles)
Places to Stay in Yerevan
I recommend the following places to stay while in Yerevan. The following list ranges from most economic to a luxury hotel.
I am sure that after reading all about the overnight train from Tbilisi-Yerevan, that you cannot wait to book your ticket! Take this article with you when you travel so you can reference back to it whenever you want. Happy travels and enjoy your future trip on the Georgian railway!