Phoenix, Arizona is one of the top destinations not just in North America but around the world with good reason. Known for its luxurious hotels, championship golf courses, and stunning desert gardens. You'll not run out of activities to do here. In fact, tourists from near and far often add Phoenix to their bucket lists. With its growing attractions, who can blame them?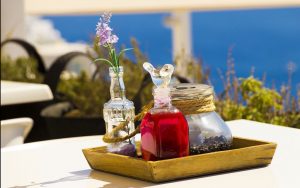 Aside from that, Phoenix is just 3.5 hours from the Grand Canyon National Park! Most tourists start their road trip to this iconic landmark from Phoenix. Of course, this is not the only attraction that you can visit. You can even go on a tour of the Colorado River just to give you an idea. In fact, you will have to make an itinerary if you are planning to see this city in Arizona soon!
Best Things to Do in Phoenix Area to Add to Your Itinerary
Phoenix is the fifth largest city that you will find in the United States. With such a size, you will not run out of fun activities to do here. In fact, this is the perfect place for families who are looking for adventure. Now you're probably thinking about where to go. I have compiled the top 10 best adventurous things that you can do in Phoenix. Any affiliate links included here will earn me a commission if you click on them.
Musical Instrument Museum
One of the most unique things that you can do in this city is to visit the Musical Instrument Museum. For starters, it is the only global music instrument museum that you'll find in the world. In fact, you'll find instruments from all over the world in this amazing museum. Guests will get a headset when they purchase a ticket here. You will walk around in each room where various instruments are displayed.
Aside from learning about their history, you can also watch videos on how they are used. This is an immersive cultural experience that you and your family will enjoy. In fact, they even offer concerts here. Not only that but they also have John Lennon's piano displayed here. Tickets are available online as an added convenience. If you are traveling with your kids, there is a special discount rate for them as well. Don't forget to add this to your itinerary because it is a must.
What I love about this place is that all the instruments are carefully curated. I will never get tired of visiting this museum because of its immersive experience.
Explore the Desert Botanical Garden
Mention the word desert and you'll probably think of plenty of sand as well as shades of brown. Although you are not wrong on this account, the Desert Botanical Garden is quite different. In fact, it is one of the greenest deserts that you will find anywhere! This 140-acre botanical garden is home to more than 50 thousand plants. It's amazing! I can't believe that there is one in Phoenix so it was a must-visit for me.
This botanical garden is one of the 24 botanical gardens that has been accredited by the American Alliance of Museums. Over 200 full-time employees and 600 plus volunteers ensure that this garden is in tip-top shape. After all, more than half a million visitors come here each year. You'll be amazed by the natural wonders that you will find in this botanical garden, so make sure that you do.
In fact, there are 485 rare as well as endangered plant species here to admire. Not only that but this botanical garden also houses 92,150 herbarium specimens. Feel free to walk the tranquil paths, enjoy the food in their restaurants, and take part in their fun events. There is plenty to see and do here that you will want to spend a few hours on. Believe me, I did spend some time here and it was amazing!
Walk Around Downtown Phoenix
Meanwhile, downtown Phoenix is a great place to add to your itinerary. After all, there are plenty of tourist attractions that you need to see. Make your way to the business and entertainment district to see the art galleries, brunch spots, and cocktail bars even. You can even check Chase Field baseball park while you are here. From food to live performances, you are sure to have your fill when exploring this area.
Aside from that, you'll find that locals and tourists alike flock here during the day. This is because they come here for live music, drink craft beers, and just socialize. You don't even need to drive around here because you can use the Valley Metro Rail. The railway system makes it easier for tourists to reach hotspots like Roosevelt Row.
Roosevelt Row lies in a historic area and is filled with murals and other artworks. After all, this is a walkable arts district and a must-see for first-time tourists. Aside from that, there are boutiques and restaurants too. Bring home some souvenirs from the gift shop here as well. You can even rent electric scooters here to get around the district. Trust me, your kids will love it, especially when they are riding with you.
Learn the History of Firefighting at the Hall of Flame Fire Museum
What else is there to see in Phoenix? How about learning the history of firefighting through the years? One of the best ways to do this is to visit the Hall of Fame Fire Museum. It lies in Papago Park where you will find other attractions too. Step inside the museum and you will see a vast collection of fully-restored firefighting equipment and apparatus on display. In fact, the collection here dates back from 1725 all the way to 2004. The museum is home to almost an acre of exhibits related to firefighters.
Aside from local firefighting history, the museum also displays artifacts from around the world. Some are from Austria, Germany, Japan, as well as England to name a few. In fact, among the artifacts that you will see here are old alarm systems, expired fire extinguishers, and diverse FireMarks. Also, there are lithographs, prints, paintings, and even engravings related to the evolution of firefighting.
The museum was founded in 1961 by George F. Gertz. His legacy was continued by his family and the following generations as a tribute to firefighters across the globe. It is a fascinating museum, to be honest. Aside from showing respect to fallen firefighters, the museum also teaches fire safety to the guests.
Get Up Close to Animals at the Phoenix Zoo
And since we are already in Papago Park, may I suggest that you visit Phoenix Zoo? This privately owned non-profit zoo sits on 125 acres of land near the park. I highly recommend going here, especially for families, because of the wide array of animals here. In fact, the zoo is home to 3,000 animals and most of them are already considered endangered. The Phoenix Zoo aims to preserve wildlife. They are even saving at least ten endangered Arizona species.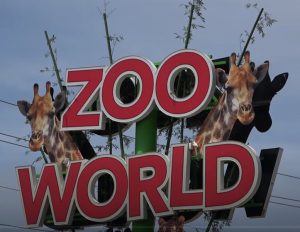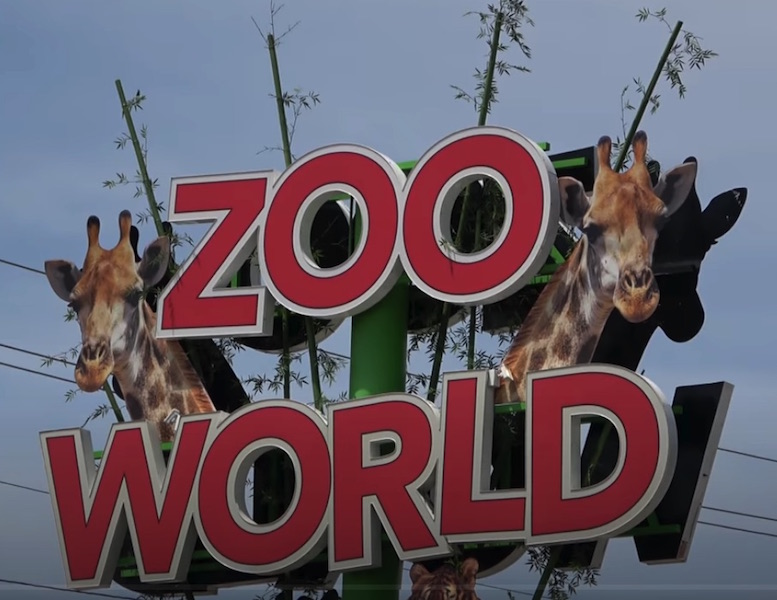 What's great about this zoo is that they have been partnering with different universities. This is for the conservation of wildlife not just in Arizona but overseas too. In fact, one of their notable rescues is the Arabian Oryx. It was already extinct in 1972, but the zoo, together with its partners, was able to raise its numbers significantly. In fact, they were able to reintroduce the oryx to the wild which is a success.
If you are looking for fun things to do with the family, a trip to the zoo is a must. Just imagine being able to see a variety of endangered species up close. Also, you will see the Arabian Oryx here too. You'll learn how they were able to preserve this extinct species here. There is a small fee to get in, but it is worth it once you see the flora and fauna calling this space their home.
Experience Zen in the Japanese Friendship Garden
Meanwhile, the Japanese Friendship Garden sits on 3.5 acres of land. This stroll garden is a joint project of Phoenix with its sister city in Himeji, Japan. The garden was built in 1987 as a tribute to the friendship between Phoenix and Himeji as well as the US and Japan.
Aside from that, there are plenty of interesting things to see here. For example, they have a courtyard garden, a tea garden, as well as a stone garden. In fact, every single decoration that you see here was gifted by the people of Himeji.
This Japanese garden is a stunning feat. With more than 1,500 tons of hand-picked rocks, stone footbridges, and lanterns, not to mention more than 50 plants, this is indeed a serene place to stroll around. In addition, there is also a 12-foot waterfall and flowing streams in the garden. You should also check the koi pond. There are more than 300 koi fishes here that will make you feel like you're back in Japan. A $10 entrance fee is worth the value that you get here.
Explore Goldfield Ghost Town
Want to get a feel for the Wild West? Head to the Goldfield Ghost Town and Mine Tours. This reconstructed 1890s town provides a wide range of attractions for guests of all ages. In fact, among the attractions here are the Old West gunfights, a history museum, as well as goldmine tours to name a few. Your kids will enjoy exploring this town while imagining what it's like to be a cowboy or cowgirl.
Before, this place included a boarding house, a blacksmith shop, and three salons. In addition, there was a schoolhouse, a general store, and a brew house. But just like with any other mining town, it died a slow and painful death. This was because the interest in ore dwindled. However, it remains a fascinating town for tourists. In fact, many travels here to see the ghost town as well as the Apache Trail nearby.
I suggest that you go on a guided tour here to truly experience what the Old West was. Aside from touring the Goldfield Mine, you can also visit other historical spots in Goldfield. You can have your lunch at the Old Saloon if you like. Afterward, go on a steamboat adventure on Canyon Lake. If you are feeling a bit brave, why not go on a ghost tour here? On the other hand, you can go on a train ride here to see more of the town and its other attractions.
Immerse Yourself in Artwork at the Phoenix Art Museum
Another fun activity that you can do in Phoenix is to visit the Phoenix Art Museum. Located in the bustling metro area, this museum houses an expansive art collection that dates back to the Renaissance Period. In fact, it offers world-class exhibitions and amazing collections that every art lover should not pass up. This is the largest art museum that you will find in the southwestern United States.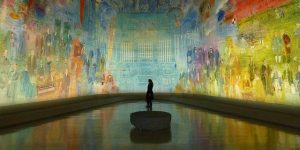 That said, this museum has more than 20,000 artifacts on display. It is not surprising that more than 300,000 guests pass through their doors each year. In fact, I love how the museum made art more interesting and immersive for guests of all ages. The best part is that this museum is not just for art lovers or history buffs. In fact, it is perfect for everyone. If you want to immerse yourself in stunning artwork, then grab a ticket to this museum.
Visit the Arizona Science Center
One of the best places that you can add to your itinerary is the Arizona Science Center. This science center lies in the scenic Heritage and Science Park. Ever since it was founded in 1984, the Arizona Science Center aims to entice and encourage people to understand what science is all about. In fact, your children will have a great time here, especially when they will be immersed in science throughout your visit.
This science center covers 140,000 square feet of land with the building of sporting galleries, ramps, and terraces even. Thanks to its stunning architecture, it has been considered one of the landmarks in the city. Step inside the science center and you will be amazed by their immersive exhibits. In addition, they have research-based programs as well as a state-of-the-art planetarium to enjoy. With a five-story giant-screen theater playing science-based shows, everyone will find science to be an interesting topic.
Aside from the Arizona Science Center, there is another spot that you can bring your kids to. This is the Phoenix Children's Museum which is a must-visit for families.
Go on a Hike in any of the Phoenix Mountain Parks
Meanwhile, for those who want to go on outdoor adventures, I suggest that you check out the mountain parks in Phoenix. One of the things that I love about these mountain parks is their natural beauty. In fact, they provide a natural representation of the beauty of the desert with various cacti covering the grounds. Not only that, but Phoenix has plenty of mountains that you can hike on a day trip! With all the effort of climbing the mountain terrain, you will be rewarded with gorgeous views from the top.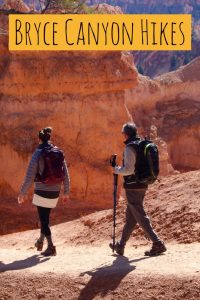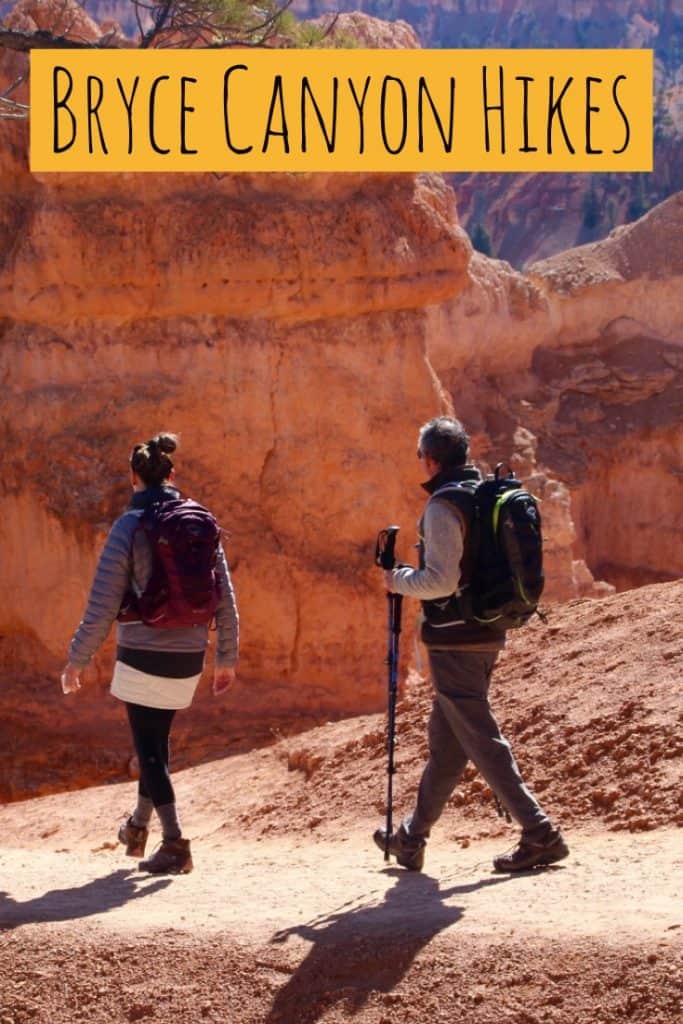 Among the mountain parks that you should check is South Mountain Park. For starters, this is one of the largest municipal parks in the country. Not only that, but it is one of the largest urban parks in North America. Due to its size, you will find that there are different trails leading up to this park. The best part is that the level of difficulty for these trails ranges from easy to difficult. This means that you can take your pick of trails based on your skill level. In fact, you should consider climbing the Dobbins Lookout South Mountain while you are here.
Aside from that, there is also Camelback Park. This park will take you close to Camelback Mountain which you can explore through a private tour. This mountain got its name from the two rock formations that made it look like a camel kneeling. There are two trails to choose from and these are Echo Canyon trail and the other is the Cholla trailhead. You can head to Camelback mountain from the Echo Canyon recreation area. On the other hand, for those who prefer something more laid-back, I suggest that you add Lake Pleasant regional park to your list of parks to visit.
More Tourist Activities to Consider in Phoenix
As mentioned before, there is no shortage of activities to do in the Valley of the Sun. From booking a hot air balloon ride to visiting historic buildings, you have plenty of options to choose from. In fact, it would be remiss of me not to share these extra activities to do in and around metro Phoenix. Come and take a look!
Explore Old Town Scottsdale
There are nine walkable neighborhoods within Old Town Scottsdale for you to explore. Here you will find art galleries, nightclubs, restaurants, and dozens of shops too. Also, there are historical sites here that date back to the 1800s. What I like about this place is how it mixes the Old West with an urban chic vibe. Aside from just being 20 minutes away from Phoenix, it is the perfect spot for history buffs and nature lovers.
In fact, one of the best things to do here is to go on a half-day hike in the Sonoran Desert. If you want to learn more about this desert, you can go on a Dolly Steamboat tour. Afterward, you can head to Salt River where you can try your hand at kayaking. One of the main attractions here is the wild horses in the lower Salt River. There are different places where you can spot them such as Saguaro Lake.
Tour the David and Gladys Wright House
Meanwhile, this house is one of the iconic landmarks in Phoenix with good reason. The house itself was built by Frank Lloyd Wright and was later gifted to his son and his wife. Built in the 1950s, the house had an innovative design. You will find it at the base of Camelback Mountain. Also, it was recently added to the National Register of Historic Places which saved it from demolition.
See the Arizona Capitol Museum
This museum lies within an impressive stone building that once functioned at the state capitol. The exhibits here showcase Arizona's history as a territory as well as its early statehood. I love the copper dome here, including the Winged Victory statue. Aside from that, you will find several flags on display here. Among these are flags from Spain and Mexico as well as the Confederacy. History buffs will want to visit this museum to learn more about Arizona's past.
Go on a Picnic at Tempe Beach Park
This man-made lake runs for two miles and is confined within inflatable dams. Aside from that, it provides a great spot for swimming and dining too. The picnic areas are perfect for those who want to have something to eat. Also, your kids will love Splash Park where they can cool down while having fun. This is a great place to bond with your kids while on a vacation.
Visit the Wildlife World Zoo
If your kids can't get enough of visiting zoos, then add this to your list. Just 45 minutes away from Phoenix, the Wildlife World Zoo is home to more than 1300 rare and exotic animals. Among the main attractions here are a petting zoo, a children's carousel, and a tropical bird aviary. Aside from that, it also has an aquarium filled with Amazon's river monsters. This is definitely a treat to kids and adults alike.
Explore Papago Park
Locals and tourists alike often spend their downtime at Papago Park. They usually jog, stroll, or hike here. In fact, you can check the Hole-in-the-Rock trail which is a relatively easy hike. If hiking is not your thing, you can go fishing. Papago Park has a rich history.
Not only was it once an indigenous tribe reservation, but it was also a fish hatchery during the Great Depression. Aside from that, there are plenty of picnic spots here where you can hang out with the family. I enjoyed my time strolling through this park. You can tell that the locals love this place as they hang out here often.
Go Horseback Riding
It is true that you can go on a scenic drive in Phoenix, but why not try something else? How about going horseback riding to see the natural landscape? You will need a professional guide to show you the numerous trails here. The best part? These are real cowboys! If you don't have much time on your hands, I suggest that you try a different activity. After all, you will forget the time as you get involved with exploring the rugged landscape of Phoenix on horseback.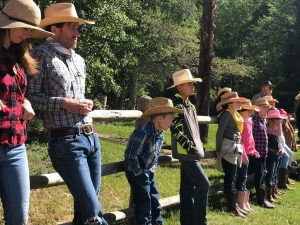 Hike the Apache Trail through the Superstition Mountains
Meanwhile, this 40-mile scenic drive will take you through the Superstition Mountains. The terrain may be rugged but it gives you a glimpse of the history of the Apaches. After all, they were the ones who created the trails along the desert landscape. Immerse yourself in this ancient trail and admire the landscape through the eyes of the Apache. For sure, you will not forget this trail anytime soon.
Play a Round of Golf at Paradise Valley
One of the favorite places for tourists is Paradise Valley. Aside from being one of the wealthiest suburbs in Phoenix, it is also known for being the top golf destination. There are miniature golf courses here as well as championship golf courses too. So, take your pick!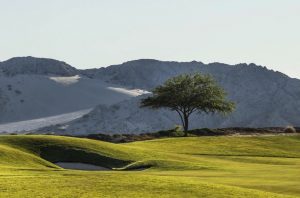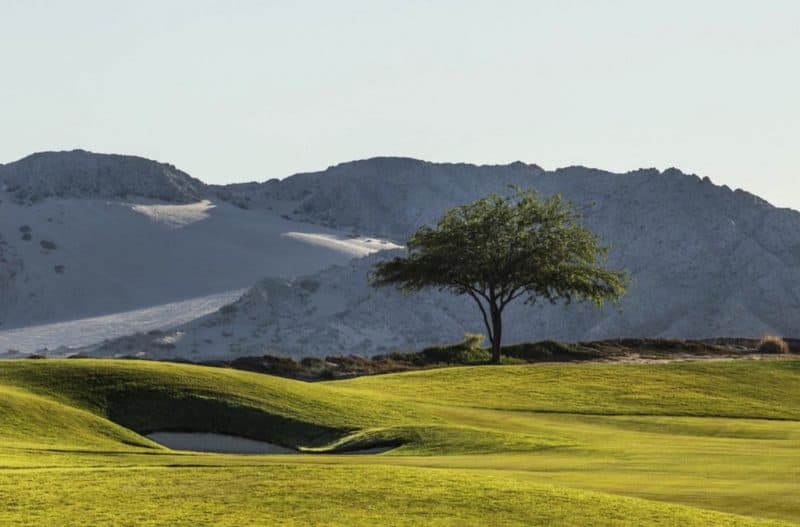 Stroll through the Historic Heritage Square
This city block is part of the National Register of Historic Places. After all, it is home to several Victorian homes that were part of the original settlement. In fact, I suggest that you make your way to the Rosson House. This is one of the original houses in the area. The best part is that it is free admission too.
Go on Moonlit Hikes
Did you know that your favorite daytime activities during the summer months can also be enjoyed at night? Even seasoned hikers will want to go on hikes at night just to avoid the sun. Although the parking lot in many of these hiking trails is open until 7 pm, the trails are open until late in the evening. You can start with the Mormon trail in the South Mountain if you like. Just make sure that you bring headlamps and flashlights with you at all times.
The Dessert City of the Valley!
The desert city of Phoenix, Arizona is one of the most beautiful places to visit. Aside from its rugged landscape, it offers several days of sunshine too. No wonder it is well-known for the numerous outdoor activities to do here. In fact, adventurous tourists often take part in Phoenix's scavenger hunt adventure. You'll feel like you are part of the Amazing Race in this adventure!
Of course, you also need to consider your children when heading to Phoenix. You should look for activities that cater to their age, such as visiting an amusement park. Aside from the endless rides, they also have arcade games to keep them entertained for hours. Don't worry, there are indoor amusement centers that offer respite for you and the kids from the summer heat.
Meanwhile, for the more adventurous tourists, you will be pleased to know that outdoor activities number in the dozen. In fact, there are several miles of trails in Phoenix that are worth exploring. I like the fact that their level of difficulty is appropriate for all ages. Go up the mountains that surround the city, to get a different perspective of the landscape. Trust me, this is worth the effort.
Before you travel to Phoenix, make sure that you book your hotel accommodation ahead of time. Fortunately, there is no shortage of hotels here. Most of them have a swimming pool and other modern amenities to keep you comfortable. The best part is that most of them are near tourist hotspots. What more can you ask for?