Italy is one of the most beautiful countries in the world to go on a road trip. In fact, don't expect it to be a fast one because the roads and sceneries are best admired slowly. That is why tourists should spend at least 2 weeks to fully appreciate the beauty that Italy has to offer.
From the north to the south as well as its coastlines, Italy has much to show tourists around the world. One minute you are driving by charming small towns. Next, you will find yourself in a UNESCO World Heritage site! Of course, there are several roads that will take you close to the sandy beaches along the Mediterranean or Adriatic Coast.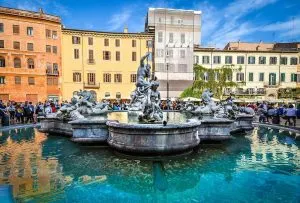 Going on a scenic drive in Italy in a rental car is the best way to immerse yourself in its beauty. But where to begin? Some prefer to wing it, while others prefer to have a plan prior to visiting. Either way, it pays to have some idea of where to go to maximize your trip here.
Best Italian Road Trips to Consider
The best way to enjoy your road trip in Italy is to spend a week or two in the country. Book a rental car ahead of time so you can drive at your own pace. That said, let's take a look at the best road trips to take while in Italy.
Northern Italy – Anholtzertal (Valle Di Anterselva) to Modena
This is one of the best places to visit in northern Italy with good reason. For starters, this is the perfect place to experience both German and Austrian influences. Among the places that you can explore here are the Dolomites National Park and the World Biathlon Center. The latter is where they host the Olympics.
Aside from that, there are plenty of walking trails here that will take you around the lake. In fact, you should make your way to Lago di Braies which is always worth a visit. Your first stop afterward is Bolzano. Which is just more than an hour south of Antholz Valley. This town is best known for its Christmas market which is the largest in the country.
Aside from that, you should also explore the medieval city center. This includes the stunning Duomo. Afterward, make your way to Trento. This city boasts a medieval center as well as the Aquila Tower and Buonconsiglio Castle. You can have your lunch here if you like. Most of the food here has Austrian influences.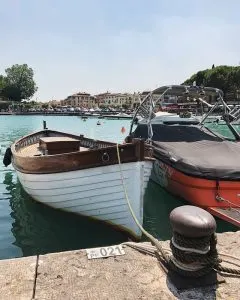 From Trento, Verona is just an hour's drive away. As you make your way to this town, you will notice that the mountain landscape will transition to a coastal road. This road that you are taking is parallel to . You probably heard of Verona already if you read Shakespeare's Romeo and Juliet.
In fact, there is a 14th-century house here with a balcony which was believed where Juliet lived. Drive a bit further and you will reach Modena. Known for its rich culture and history, you should add the piazza and Modena Cathedral to your list of places to see here. Don't forget to see the Ferrari Museum and the house of the renowned Opera singer, Luciano Pavarotti.
Northern Italy – The Italian Riviera – Portofino to La Speiza
Meanwhile, this coastal road trip is one of the best that you can do in Italy. For this trip, you should start at the fishing village of Portofino. I recommend that you spend a day or two here. Take note that this is a pedestrian-traffic-only type of town. This means that you will need to park your car in one of their parking lots and explore on foot.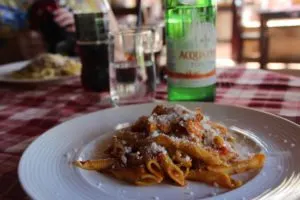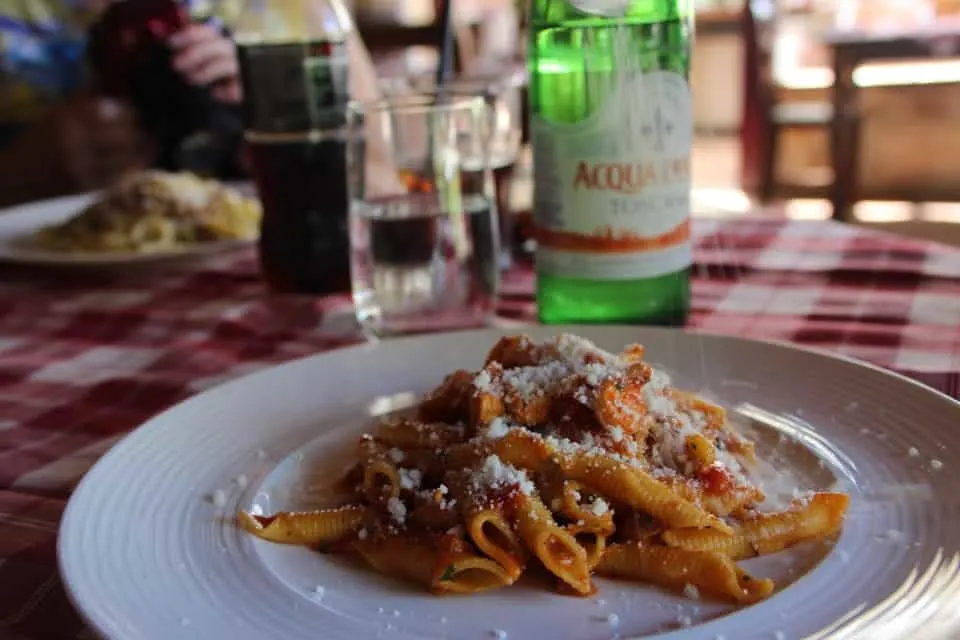 Accommodations here are a bit on the expensive side. However, there are budget-friendly apartments to consider too. While in Portofino, you should go on a boat trip to San Fruttuoso Abbey. Here you can go on a stroll at their waterfront promenade then head to Santa Margherita Ligure. After all, there are secluded beaches along the way that you don't want to miss.
Think of Portofino as a traditional holiday town in Italy with the best views. In fact, you should sample the local cuisine here as well as the beautiful beaches nearby. Afterward, you can make your way to Monterosso al Mare.
Monterosso is the perfect base for exploring Cinque Terre towns. You can explore the towns here by foot, train, or boat. In fact, I suggest that you get the Cinque Terre train pass which gives you unlimited travel between towns. Spend a few days here to fully explore one little town to the next, including the Cinque Terre National Park.
Meanwhile, your next stop will be Portovenere. Explore the cobbled streets all the way to the castle. You can swim at Lord Byron's grotto, do some shopping, or go on a day trip to Palmeria Island. From here, you can drive to La Spezia which has plenty of historical sites. Visit the hilltop village of Bassia for spectacular views. In addition, you can check Baia Blu or see Tellaro.
Central Italy – Tuscany Val D'Orcia
If you are looking for a great place to do road trips, then you need to start with Tuscany. Although most tourists spend their time in Florence, especially in the historic center of the Old Town, going on a road trip to Val D'Orcia is a must. After all, this is a UNESCO World Heritage Site. One of the best things about this road trip itinerary is that it is close to one another.
In fact, you should stay in or near Montepulciano, specifically at the Agriturismo Villa Mazzi. It has olive groves, cherry trees, and even a vineyard. A short drive to the west will bring you to the small village of Pienza. Thanks to its location on top of a hill, you'll get great views of Val D'Orcia. Aside from that, you can head to Podere il Casale for cheese and wine tasting.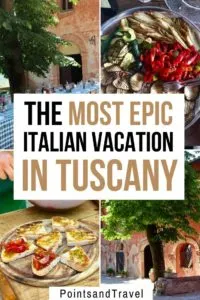 Drive a little further up and you will reach the town of Montalcino. You can go on a stroll along its 16th-century buildings and even its 14th-century fortress. Aside from that, do try the Brunello wine which this town is known for. Once done, get into your own car and drive to Bagni San Filippo for its hot springs.
As you drive back north, you'll come across Castelluccio al Force. You can climb it for panoramic views. As you make your way down, you'll see the most popular photo ops site in Tuscany which is the Strada di Valdoresi.
From here, it is just 20 minutes to Montepulciano. This is an easy loop if you are visiting for the first time. You can do it in just a day or stretch it out to two days at least. I prefer the latter because it gives you ample time to explore the beauty of Tuscany better.
Central Italy – Florence to Tuscany
A road trip to the Tuscan countryside that takes you over rolling hills and rows of vineyards is just what you need. In fact, this route starts and ends in Florence! In fact, this is one of the best road trips that you can take because you'll learn about Medieval history here. Among the popular historic buildings here are the Duomo, Uffizi Gallery, as well as Ponte Vecchio.
After having lunch and dessert, your next stop should be San Gimignano. This hilltop town is famous for its numerous towers. In fact, it is possible to climb up Torre Grossa to enjoy amazing views of the town below. You can spend a day or two outside of San Gimignano if you like. This way you can indulge in great food and wine, not to mention the olive oil that they produce on-site.
Next on the list will be Siena. In fact, I suggest that you head to Piazza del Campo. This store is known for its extensive wine list and delicious pizza. Also, you can climb the Torre del Mangia where you'll get spectacular views of the plaza below. You should also check out Siena Cathedral nearby. Afterward, make your way to Pisa where you'll find the most iconic structure, the famous Leaning Tower of Pisa.
Your last stop before returning to Florence will be Lucca. In fact, this underrated town boasts an impressive cathedral and several towers that you can explore. Not only that, but you can also go on a stroll along the ancient city walls. You can now drive back to the beautiful city of Florence.
Southern Italy – Naples to Reggio Calabria
Fancy a southern Italy road trip? On this trip, you will start at Naples which is the cultural center of Campania. Most tourists treat Naples as the jump-off point for their Amalfi Coast adventures. But those who want to take things slow, know full well that Naples has much to offer. In fact, there are plenty of historic buildings to explore here. Of course, it would be a mistake to miss their pizza Napoletana. You can't leave Naples without trying one!
From Naples, you will be making your way to the heart of Southern Italy which is Reggio Calabria. It will take it is a five-hour drive give or take to get here. You might be tempted to use the Positano-Amalfi Coast road, but it's a bad idea. The roads here are often clogged with tourists.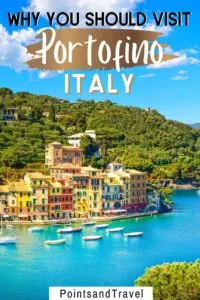 You can, however, ride a taxi to Positano, and spend a few days here before heading out. If you are traveling from Salerno, you can head to Vietri Sul Mare. This is the starting point for the Amalfi Coast. Your first stop here should be Pompeii. If you are traveling here during the summer months make sure that you visit early in the day.
Meanwhile, there are accommodations in the metropolitan area. One of the best things about booking a stay here is that you are close to the ruins. The final stop for this trip is Reggio Calabria. Although tourists travel here less, there is plenty to see here.
Aside from the beaches here, you can also learn about art and history too. And while you are here, you should also include the Riace bronzes in your itinerary. These are life-size Greek bronzes of naked bearded warriors that were built around 460-450 BC. The best time to visit is from April to September.
Scenic Island Routes – Eastern Sicily
Meanwhile, if Sicily is part of your bucket list then a Sicilian road trip is in order. However, Sicily is a huge island so if I were you, I'd just concentrate on one area to make the most out of your trip here. Fly to Catania where you can explore the area and see Baroque architecture. This includes understanding its relationship with the famous Mount Etna.
From Catania, you can drive to Syracuse. Among the highlights here are the ancient Greek and Roman remains. In addition, Syracuse is quite popular because it is surrounded by the gorgeous blue sea. While here, make sure that you watch a puppet show or go on a boat trip. If you want to see more Baroque buildings, head south to Val di Noto. You should stay in Ragusa for a few days. This town is quite popular for its amazing restaurants, including the Cathedral of Saint George.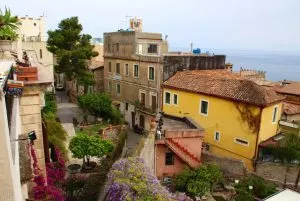 The next spot is the town of Modica which is known for its unusual chocolate tradition. If you have a sweet tooth or consider yourself a foodie, this is not a bad place to be. Meanwhile, the city of Noto is famous for its Baroque buildings. In fact, you should get close to Noto Cathedral as well as Palazzo Nicolaci. Their intricate designs are worth seeing up close.
Meanwhile, the inland town of Caltagirone is known for its colorful pottery. If you are thinking of bringing home souvenirs, this is a good spot to stop. From Caltagirone, it is just a short drive to Piazza Armerina. Here you will find perfectly preserved Roman mosaics of the Casale de Romana.
Make sure that you get close to Mount Etna before heading to Taormina. This is a busy cruise ship port town so beware of the flood of tourists.
More Places to Include in Your Road Trip in Italy
One of the best things that you'll love about Italy is that there are plenty of beautiful places to explore. In fact, aside from the ones mentioned above, here are a few more that are worth adding to your itinerary for the best Italy road trips.
Milan
Milan is the right place to start your northern Italy adventure. One reason behind this is that you can easily fly in and out of the international airport here. Anyone who follows the fashion industry knows full well that Milan is the hotbed of fashion.
In fact, it dates back centuries ago as the country has always been at the forefront when it comes to the arts. You can see it in Milan's Gothic Duomo di Milan as well as the UNESCO World Heritage Site of Santa Maria Delle Grazie. This is where you will find the Last Supper by Leonardo Da Vinci.
Meanwhile, if you fancy doing some shopping, I recommend that you head to the Galleria Vittorio Emanuele II. This is the oldest shopping mall in the country. Once you have your fill of the city, or just want to escape the crowd. A short drive to Lake Como is in order.
This is the third biggest lake in Italy following Lake Garda and Lake Maggiore and one of the most beautiful lakes too. Lake Como is a laid-back area where you can sit back, relax, and drink in the natural beauty of the surroundings. In fact, nature lovers often add this lake to their bucket lists because of the abundance of flora and fauna here.
Rome
No trip to Italy will be complete without visiting the historic center, Rome. This was the seat of power and where Vatican City is found. It is here where you will find arts and history combined. Thanks to its amazing legacy, Rome is one of the Italian cities that has historical importance to the country.
That said, the popular tourist attractions here include the Sistine Chapel, Trevi Fountain, and others. After seeing the ancient architecture here, you can drive your rental to the Amalfi Coast. That is if you are willing to brave the crowd if you are coming from Venice.
You will pass by Sorrento and Salerno, including the stunning beaches at Positano. Afterward, you'll come across the romantic village of Ravello. As you drive further, you will see Mount Vesuvius along the way. This is an active volcano that towers over the city of Pompeii. You can visit these two in just one day. Which is a plus.
Bologna
From Florence, you can head south to Bologna. This is one of the best medieval cities in Italy not to mention a foodie capital. You can go on a guided food tour or explore the restaurants on your own. Take your pick. Afterward, if you have more time on your hands, you can visit Modena. The Balsamic vinegar is worth trying here as well as parmesan cheese. You can not say no to cheese, especially while you are in Italy.
Puglia
Puglia is one region of Italy that you should go on a road trip. You'll find it at the heel of Italy's boot on the Adriatic Sea. Here you will find stunning landscapes, plus there are fewer tourists here. Narrow streets aside, there are unspoiled sandy beaches here to explore.
There are several stops here that you can do such as Monopoli which is a charming seaside village. It boasts cobblestone streets, medieval city walls, and bars and restaurants.
Another is Ostuni or the white city. From a distance, the town itself looks like white houses stacked on top of one another. You can park in the old town and then walk all the way up or find a cable car that will take you up the hills.
Venice
Venice is one of the most popular cities in Italy that you will want to visit. Built on mud banks as well as the tidal waves of the Adriatic, it is not surprising that these small islands flood easily. Although it has been this way for more than two centuries, locals and tourists alike remain in love with this city of water.
In fact, coming here on a day trip is not a good idea. After all, there is much to see and do here! On the other hand, if you can only spare a day, then a private full-day tour is a must. This way your guide will show you the highlights of Venice so you will not miss anything.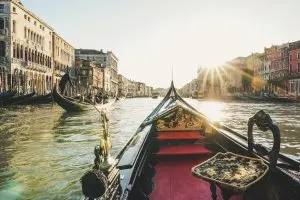 It doesn't matter if you are here to see the religious and historic buildings or to visit the island of Burano. There is always a crowd here. Also, there is no free parking here so make sure that you bring extra for your parking. It is possible to make the most out of your trip here, especially if you have an Italy road trip planner. This way you will not miss out on the important spots as you head to Venice.
Assissi
Meanwhile, this stunning medieval town is the birthplace as well as the final resting place of St. Francis of Assissi. Thanks to its panoramic views, flower-lined streets, and charming piazzas, this is one of the most beautiful cities that you should include in your road trip.
In fact, the Basilica di San Francesco is the main attraction here that has been drawing tourists and pilgrims alike. I suggest that you spend a day or two here to fully appreciate the beauty of the surrounding.
Aside from the Basilica, you should also check out Piazza del Comune or the main square. Here you will find the Templo di Minerva. Which was built during Roman times. History buffs should consider going on a private tour of the historic buildings here. This way you will learn more about the significance of these structures. After you have your fill of Assissi, you might want to skip Bologna and just drive to Le Marche.
Le Marche
This coastal town lies between the Adriatic and the Apennines. Here you will find plenty of resort towns that deserve a road trip. After all, it is also here where you will find the Conero Peninsula. This is a welcome reprieve from the almost uninterrupted beach that covers most of the coastline. Drive inland and you will come across plenty of historic towns too. Most of these are seldom visited which, for me, is a plus because it means I get to explore them at leisure.
In fact, I suggest that you visit Urbino and Ascoli Piceno. They are both known for the medieval architecture that has been preserved over the years. These two are the highlights of the region which means that they are worth exploring. While you are there, do drop by San Marino. It is believed that this is the oldest surviving republic not to mention the 5th smallest country across the globe.
Italy has always charmed tourists from all over the world. With its beautiful weather, stunning landscape, and sparkling seascape, the laid-back atmosphere here has been attracting tourists time and time again. Not only that, many are curious about Italian life. With their slow-paced world and love for delicious food.
I have to admit that I was one of those who were curious about their way of life. Of course, a great way to learn more about them is to immerse myself in their culture and surroundings. That's why I found myself coming back for more.
The big cities, like Rome, are a delight to explore, especially for a first-timer. Since I want you to have only good experiences here. I recommend that you consider going on a road trip. One reason behind this is that you will have more freedom to see the sights that you are interested in. Also, you can pace yourself as you drive from one town to the next.
Northern Italy
In fact, the part of Italy that I was most interested in was Northern Italy. I wanted to see other interesting spots aside from the popular cities like Rome and Venice. Going on a road trip along towering mountains with snow-capped peaks, rolling hills, and lush vineyards, you will feel a different kind of enjoyment here.
From the north to the west coast of Italy and in between, you will not run out of options for your road trip. In fact, if you want to have a guide, try Auto Europe to help with customizing your trip. One thing is for sure though, when heading to Italy, make sure that you rent a car. This is the best way to explore all that Italy has to offer.
Tips for Going on a Road Trip in Italy
If you are considering going on a road trip in Italy then there are a few tips that you should consider. Here are a few that you should keep in mind.
Licenses and Permits
You need to obtain an International Driving Permit. This is not a license but should be presented along with your driver's license as needed. In case your car insurance doesn't cover trips outside the country, you might want to get the insurance offered by the rental company.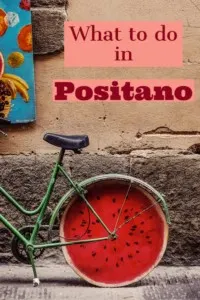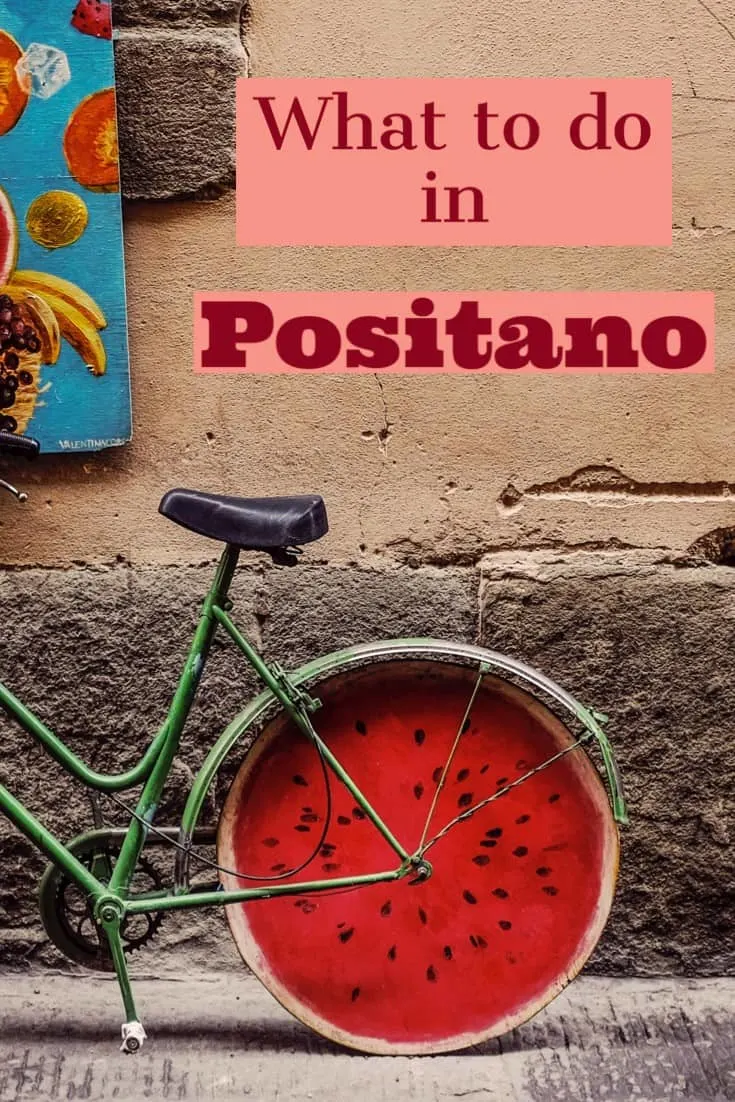 Watch Out for Traffic Signs
Since you are driving around Italy, make sure that you pay attention to traffic signs. This includes signs like Traffic Police or Electronic Speed Control. Some of these areas have police manning the area while others do not. But why risk getting ticketed during your trip, right? Learn the traffic rules in Italy for a smooth driving experience.
Restricted Driving Zones
Another thing that you should be aware of is the restricted driving zones in heavily populated areas. There are restricted driving zones in cities like Venice, Rome, Bologna, and others. Buses and taxis usually avoid these spaces for fear of getting a ticket. If you are heading to any of these cities soon, make sure that you know where the restricted driving zones are. Trust me, you'll be glad that you did.
Plan Your Route
If this is your first time visiting Italy and planning on going on a road trip, then you need to plan your route carefully. You're lucky if you know how to read a map. However, you might be tempted to pack as many towns as you can. The trick here is to concentrate on the areas that you are most interested in.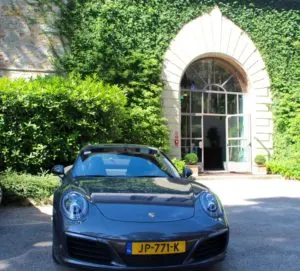 A good rule of thumb here is to don't go overboard with your road trip itinerary. After all, you might find yourself stressing out that you are running out of time on your first day on the road because you have a long list. Simplify your route as much as you can. If you have spare time, then you can start adding some side trips.
Consider Staying Overnight
One of the best things about going on a road trip is that you can stay in one area overnight. You might want to skip staying in the city if you are saving money. There are Airbnbs and other cheaper rooms that you can rent for a day or two. Ask the locals if there is a bed and breakfast that you can stay in. For sure, you will find one in each town that you visit.