A cruise is one of the best types of a holiday out there for every age. No matter the sort of traveler you are, it offers something for everyone. It gives you the chance to explore a host of new destinations, to travel in style and comfort and you aren't restricted with your luggage in the same way as if you're flying.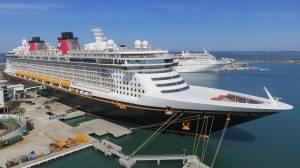 ---
Top Tips For Going On A Cruise
---
---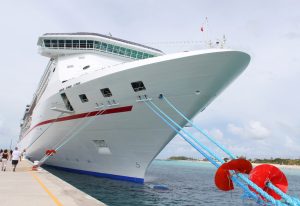 In essence, it makes traveling as much fun as getting to your destination! Whether you are a seasoned traveler heading abroad or if you are someone that's never been on a cruise before, there are many things you need to remember. Here we've put together some of our top tips for going on a cruise.
Pick the right cruise line for you
Every cruise line out there offers something different depending on what you're looking for. Some of them are designed for the younger traveler and as such include activities such as ice skating and go-karting – some even have roller coasters on board! Others focus more on older activities like bingo, libraries, and traditional afternoon teas. The decor of these can also vary greatly. Think about what you want from your vacation and who you are traveling with to find the best one for you. Do your research, speak to others who have been on certain cruise lines before and you will find the right one for you.
Book your excursions ahead of time
When heading on a cruise, one of the largest elements of it is traveling to different countries and cities and you're going to want some excursions for this. We recommend you book your excursions ahead of time. This way you avoid disappointment for they sold out and it can often be cheaper to book them in advance instead of on the day. You can either book cruise line excursions or find your own ones which tend to be cheaper. The only downside to this is if the independent excursion is running late you might miss the ship as it won't wait for you.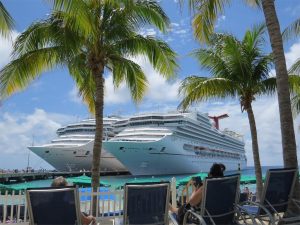 Pack cleverly
When going on a cruise you don't want to bring too much but you also won't just enough to suit all occasions. Look up the weather before you go and remember to bring something smart if you are on a cruise line that has formal evenings. It's a good chance to bring out your jewelry or Stainless steel Rolex to really pull your outfit together.
These are just a few top tips that are sure to make your next cruise experience a highly enjoyable one. Whether you are heading off with family or friends for a few nights or a long holiday, you're sure to have the time of your life. Be sure to take plenty of photos as it's going to be a trip that you'll want to reminisce on time and time again. Have you been on a cruise before? What are some top tips you would offer for others heading on a cruise? Let us know in the comments below!