What better way to entertain friends and family (obviously over 21 years old) with a Vegas Bomb Shot in Vegas! According to Urban Dictionary, the Vegas Bomb is, "The best f***kin' shot alive". The main ingredients of this popular shot are peach schnapps liqueur, whiskey, cranberry juice, red bull, and ice cubes.
What's in this post:
hide
What do you think about that?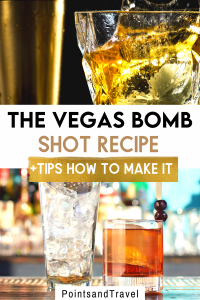 So, who says you can't bring Las Vegas to you in the form of this Vegas Bomb Cocktail? Whether you are a high roller in a popular casino destination, a bunch of college students in Vegas, or attending Bachelorette parties, the Vegas Bomb is a fun drink to have in hand. And it makes you happy!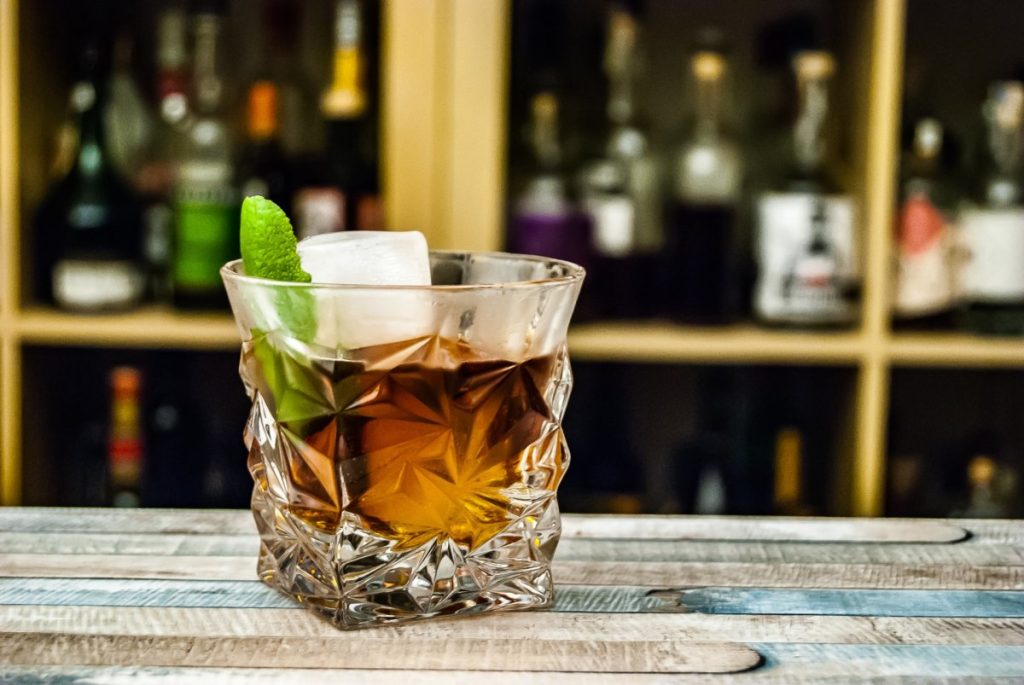 ---
The Vegas Bomb Shot Recipe:
---
At this point, you're probably wondering, what exactly is this drop shot? This shot is an upgrade of the royal flush shot. It began to become popular in Las Vegas during the early 2000s when Red Bull drinks were all the rage. This fun party drink was created to create fun atmospheres with an easy recipe to follow. The name of this drink became synonymous with casinos and partying. Especially thanks to the rising fame of this shot drink in Las Vegas, United States.
Thanks to social media, this drink has been popping up in countries all over the world, including South Korea (which compare to the Asian sake bomb).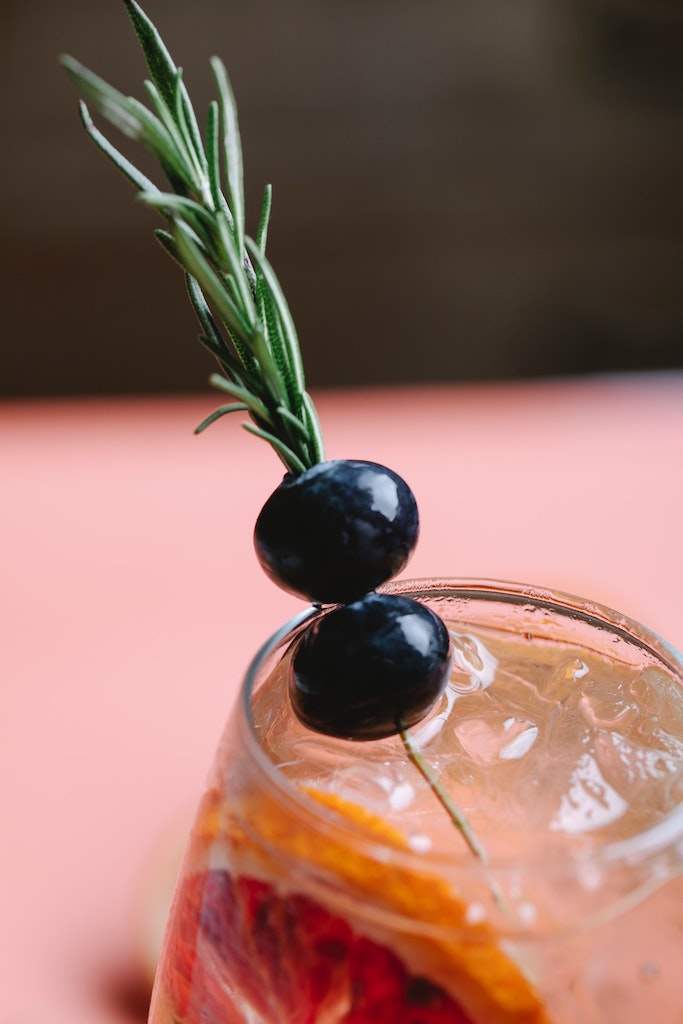 Let's Make the Vegas Bomb Shot
Now, let's get down to the nit and gritty of how this yummy shot of alcohol is made. The preparation time is very quick and easy with a total time of 5 minutes (maximum). According to Chef Iso, the classic recipe calls for the following Vegas bomb shot in a double shot glass.
Ingredients
1 ¼ ounce of Crown Royal Whiskey
¼ ounce of Peach Schnapps
2 ounces of Cranberry Juice
2-4 ice cubs
A separate glass of Red Bull
Equipment
Cocktail Shaker
Bar Strainer
Shot Glasses

Bar Glass
Instructions
Start with combining the whiskey, schnapps, cranberry juice, and ice in the cocktail shaker.
Shake the shot ingredients for a total of 10 seconds.
Use a bar strainer to pour the mixture into shot glasses

In a separate pint of larger glass, pour the red bull.

Lastly, drop Vegas Bomb shot glass into the glass of energy drink and down the whole thing!
*This Vegas bomb recipe shot makes 2 shots or one double shot glass*
Substitutions made Easy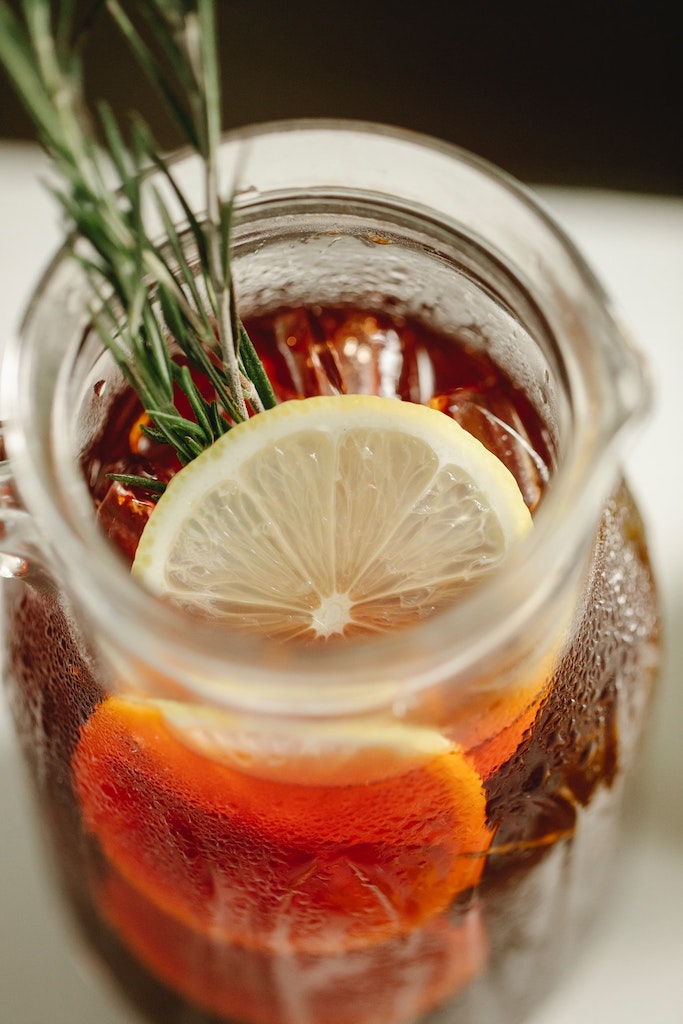 Version 1
Just like many whiskey cocktails, there are variations and different ways to make this delicious cocktail. One of the easiest versions of this single shot is to omit the cranberry juice and other fruit juices.
Version 2
The next version includes substituting the shot glass Crown Royal with Canadian Whiskey. In my opinion, a few of the best Canadian Whiskies include J.P. Wiser's 35-year-old Whiskey and Forty Creek Heritage. Click here to purchase a whiskey-tasting box.
List of the 5 Variations of the Vegas Bomb Recipe:
Amaretto Vegas Bomb: Crown Royal Whiskey, peach schnapps, amaretto, and red bull energy drink
Butterscotch Vegas Bomb: Crown Royal, a tiny amount of cranberry juice, Malibu Rum, Butterscotch schnapps, and red bull

Jager Bomb: Jägermeister, cranberry juice, peach schnapps, and red bull

Johnny Vegas Bomb: Tequila, watermelon schnapps, and red bull

Vegas Bomb Jell-O Shots:

Click here

for the recipe and instructions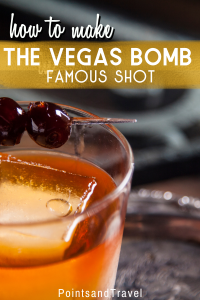 Irish Car Bomb
The Irish Car Bomb is a little bit like the Vegas bomb single shot, as in the shot is dropped in another drink. Expect this to be made with Irish whiskey and Irish cream liqueur and then dropped in stout, which is often known as depth charge beer.
The most popular variations of this traditional bomb shot include Malibu Coconut Rum and Butterscotch (but not necessarily in the same drink). Various bartenders in Las Vegas have mixed different Canadian Whisky, equal parts of Crown Royal Canadian whisky and Schnapps as well as a vodka-red bull combination. When making this drink at home you should combine Crown Royal and cherry schnapps for an alternate take on this Vegas bomb recipe.
The Perfect Shot
In order to come up with the perfect drink in a single shot, one should add a fruity taste as well as some oz of Crown Royal. The Vegas Bomb taste dominates as one of the best drinks in the USA. With simple and easy methods, you can produce the best shot with a mixing glass, even if you have a tiny space to work with. Why not make this Vegas bomb recipe shot at an outside party and then wash everything down with a glass of Crown (just kidding about the second part) ha! ha!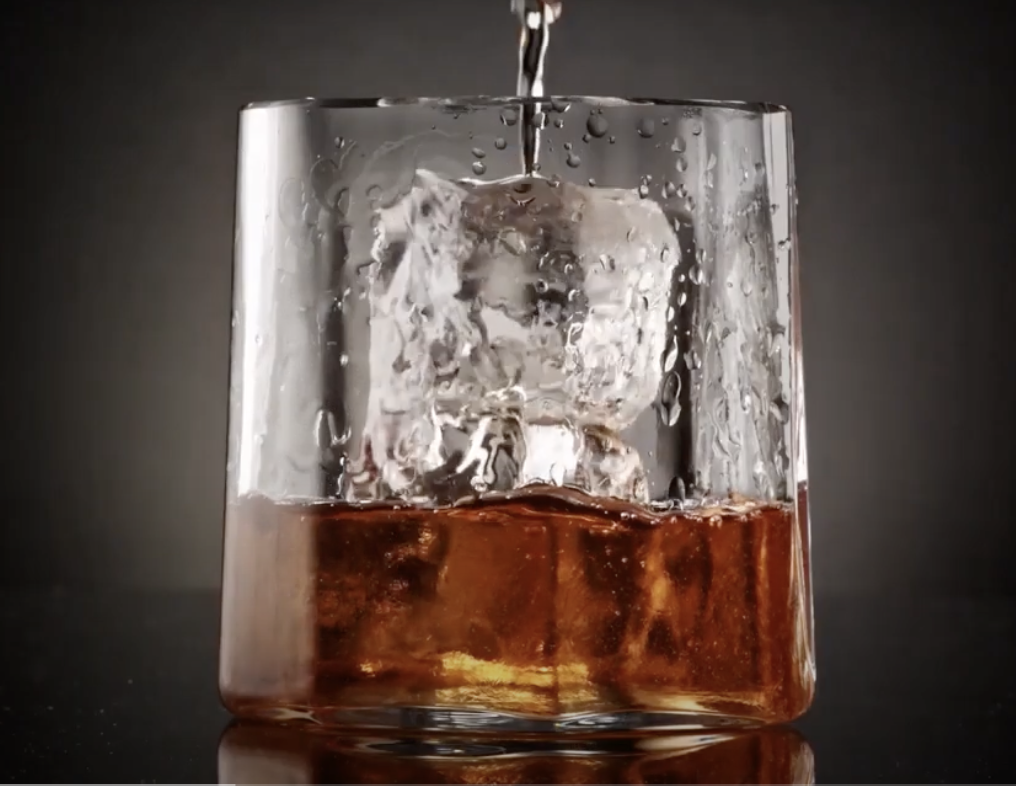 Useful Tips for following the Vegas Bomb Shot recipe:
As long as you follow the ingredient amounts, feel free to substitute the ingredients for other types of whiskies, energy drinks, and/or including Monster energy drinks and oz Dekuyper butterscotch schnapps.
Don't skip out on the 3rd step of the Vegas bomb drink recipe because it ensures the ice doesn't fall out.
I recommend using a tall glass for the red bull to ensure the shot glass fits into the red bull glass.
Don't overfill the glass red bull, otherwise, you will have a large splash.
If you are confident in your bartending skills, then you can use your best guess to make this cocktail recipe without measuring.
Check out the comments section of affiliate links that I have attached in parts of this article.
Many Different Ways to Make A Cocktail
There are different ways to make this delicious cocktail. Depending on your liqueur preferences and taste buds you can opt for different Canadian whiskey. Some people swap out the peach schnapps for a tiny splash of raspberry liqueur or watermelon schnapps. While more than a few might argue that there is the best way to make this alcoholic cocktail, as long as you keep the gist of the main ingredients,
I say go for a change of whiskey brand or schnapps flavor! Personally, I think the best way is Crown Royal Whiskey, a splash of cranberry juice, butterscotch schnapps, and a glass of red bull in a pint glass.
Now, gather up your Vegas Bomb ingredients and make your shot!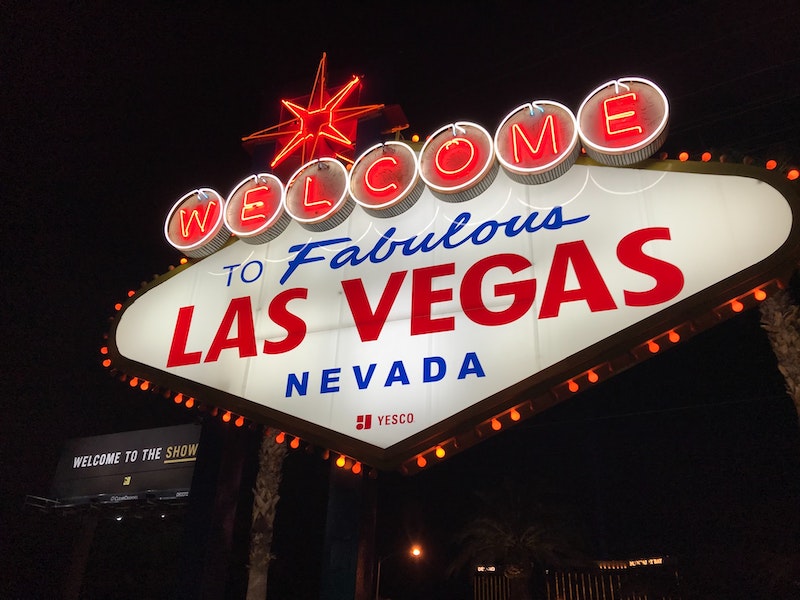 Now – the best way to make the lovely drink is to just DRINK IT. One after another until you get so dizzy that your eyes roll back in your head! No, not really, but it is a great drink and you should have at least two – ten shots of the lovely drink.