The island of St. Maarten/ St. Martin is just 37 square miles. However, it packs plenty of activities for tourists. Located 190 miles east of Puerto Rico in the Caribbean Sea, this dual-nation island is a great tourist hotspot. As mentioned before, this island has two sides to it. If you are traveling here soon, you should know more about them.
That said, let's start with the French side which is Saint Martin. This side of the island is well-known for having beaches, fashion, as well as high-end restaurants. Aside from that, it gives off that French-Caribbean vibe to the place too.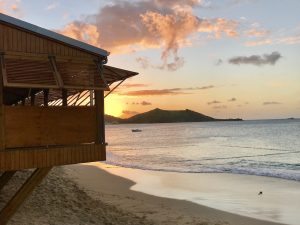 ---
What You Need to Know About St Martin and Saint Maarten
---
Meanwhile, Saint Maarten is the one on the Dutch side of the island. Also called Sint Maarten or St Maarten, this side of the island is where all the parties are happening. Think casinos, stunning beaches, and free-flowing rum drinks. Aside from that, it is also here where you will find Princess Juliana International Airport. You'll find this airport near St. Maarten's capital, which is Phillipsburg.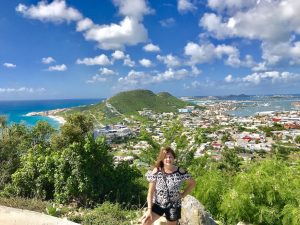 The good news is that you don't need to worry about immigration when traveling between these two. And since there are two sides to this island, you'll be spoiled for choices where you want to spend your vacation here.
What to Do in Saint Martin
Since there are two sides to the island, it means that you have more options for activities. That said, let's start with the French side of the island which is St. Martin.
Chill at Grand Case Beach
This tiny island boasts 37 beaches with each one having its own unique character. That said, Grand Case Beach is actually one of the best beaches that you can swim in. In fact, with its golden sand and turquoise waters, you know you are going to have a great time. However, some of the buildings here are still in a state of disrepair. It's because of Hurricane Irma which devastated the island.
That said, there are new buildings where shops and restaurants are set up. However, there isn't much shade on the beach. On a good note, joining beach clubs, like Grand Case Beach Club is worth it. You'll have access to more services and amenities this way.
Visit the Loterie Farm
Although the name gives the impression that you'll be visiting a farm, it is not. In fact, think of this as a beach-style club. It has a cascading swimming pool, plus treehouses and huts where you can relax. You will find this farm on the island's French side. It is on Pic Paradis and a great spot to bring your family to. Pic Paradis is the highest point on the island and provides a great view of the canopy below.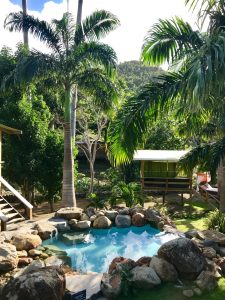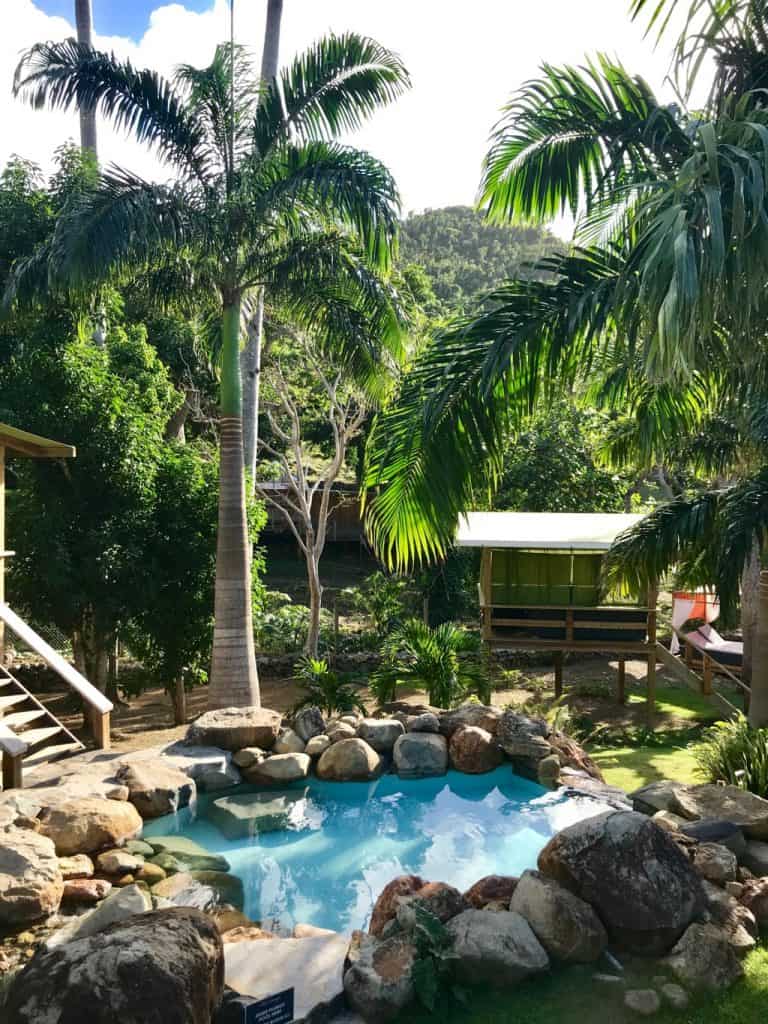 Aside from that, Loterie Farm boasts hiking trails and a zip line. You can sit back and relax here or get that adrenaline rush you're looking for. There is a plunge pool here as well as treehouse-like lounges up in the trees.
Snorkel at Tintamarre Island
One of the best places to visit here is not found on St. Martin. Instead, you will go outside of it and head to Tintamarre Island. You will need to book a tour operator for this. If you are staying on the French side of St. Martin then you're in luck. Most tours can pick you up from your hotel. Also, you don't have to travel to the Dutch side just to board a catamaran. The boat will disembark from Anse Marcel and then head to Petit Plage.
What makes Tintamarre Island a worthy visit is its marine life. Don your snorkeling gear and take a look at the life underneath the waters. Here you'll get to see plenty of marine life including sea turtles. Since this island is a nature reserve, the animals here are thriving. Aside from that, you can go beachcombing at White Bay. This is a great place to visit on a day trip.
Swim in Your Birthday Suit
If you fancy swimming, Orient Bay Beach is where you should be. Here you will find like-minded tourists enjoying the sand and the sea. Meanwhile, if you are reluctant to swim, there are other beaches to visit. Among these are Red Bay Beach, Le Galion, and Friar's Bay Beach.
Hit Two Beaches in One Go
Friar's Bay Beach is another beach to visit on this island. One reason why it is popular is because of its calm waters. Protected from the wind and surf, swimming is possible here, even for your little ones. You will need to rent some beach chairs and umbrellas because there are not enough amenities.
Meanwhile, Happy Bay is just walking distance from Friar's Bay Beach. The ocean views that you'll see as you walk are amazing. Not only that, but Happy Bay Beach boasts a pristine sandy beach and crystal-clear waters.
Check Out Pinel Island
If you are looking for the best things to do in St. Martin, then this is one of them. A trip to Pinel Island is a must. You will need to ride a water taxi to reach this island. Once you reach the island, you should choose which beach club to head to. There are two on this island namely Yellow Beach and Le Karibuni.
Although both offer lounge chairs and umbrellas, go with Le Karibuni. For one thing, it is a bit further away from the dock. Aside from that, the gorgeous waters and pristine beach make you want to stay here longer.
See the Sunset at Sunset Cafe
Located on a craggy bluff between Petit Plage and Grand Case Beach is Sunset Cafe. This cafe is aptly named because you'll get to see the best sunsets here. In fact with spectacular views of Creole Rock and the Caribbean Sea, you'll want to spend more time here.
Aside from that, I suggest that you have your dinner here. The menu here comes with fresh seafood and mussels which is a plus.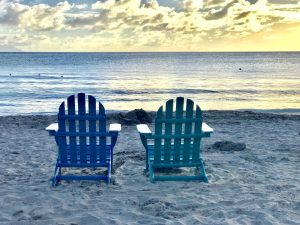 Drink in the View from Fort St. Louis
History buffs should make their way to Marigot Bay. This is where they will find the historical Fort St. Louis. It was built to help defend the Bay back in the day. It is a great place to see amazing views of the island and the city down below.
Aside from that, you can see Anguilla from here provided that the skies are clear. Learn a thing or two about this historic fort when you visit Fort Louis.
Enjoy Water Sports at St. Martin Beaches
Water sports are a must-try while you are in St. Martin. Not only are the beaches pristine, but the turquoise waters are stunning too. In fact, two of the most popular water activities here are snorkeling and scuba diving.
You can visit Pinel Island or Le Galion to see what wonders underwater await you. Why these two, you ask? Aside from being secluded, there won't be any vendors pushing their wares at you. Here you will be free to explore the natural beauty of the waters. And if you are looking for a rush of excitement here, jet skis are available for you to use.
Make Your Own Perfume
Meanwhile, those who are looking for a unique experience should definitely try this one. Head to Tijon Parfumerie and learn how to make your own signature scent. In fact, the staff will show you how to choose the base for your perfume. From there, you will be guided on how to create your signature scent to bring home.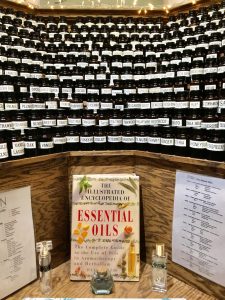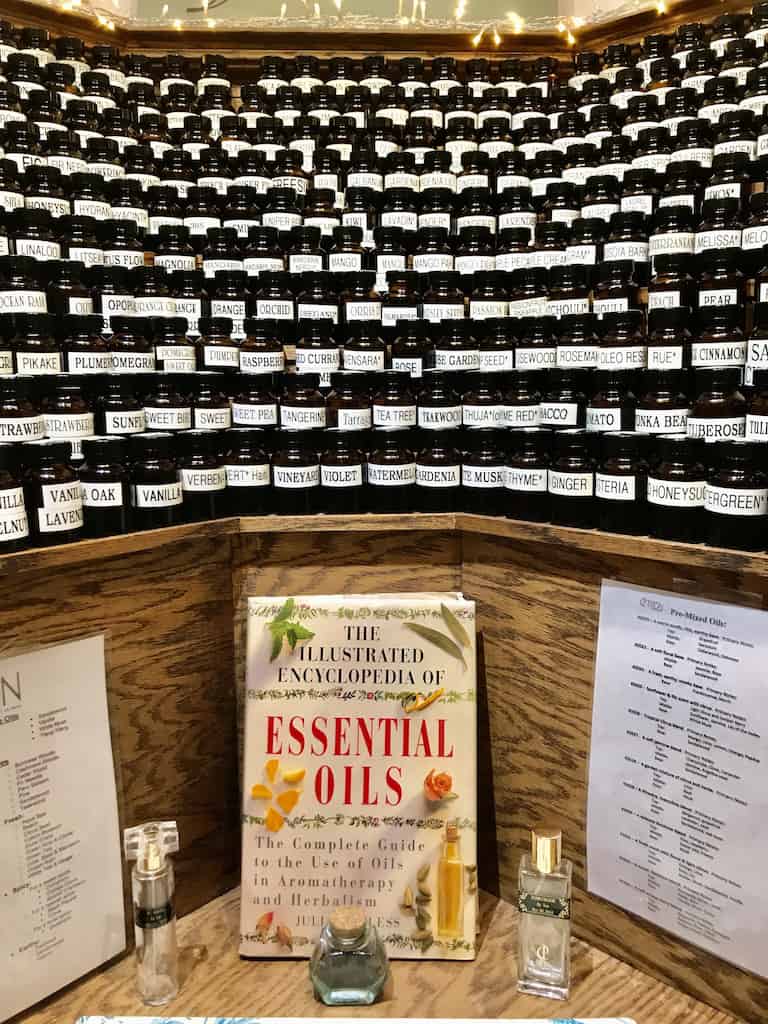 Aside from that, the shop keeps a copy of the fragrance that you made. This is in case you want to re-order it. How cool is that? For me, this is one of the interesting things that you can do at St. Martin's.
Indulge in Food
Of course, one of the top things to do at St. Martin is to try their food. If you are in Grand Case then you are already within a short distance of the best restaurants in the area. Fortunately, restaurants are coming back to Restaurant Row since Hurricane Irma. Among the restaurants that you should try here are Piazza Pascal and Le Soleil. You will be spoiled for choices here as they serve local and international dishes.
Go Scuba Diving with a Twist
Don't let your lack of diving certification stop you from appreciating the beauty of the seas. In fact, you should try scuba diving but with a twist. Called SNUBA, your tanks will be tethered to a raft while you explore the depths below.
Yes, this will be an additional cost, but it is going to be worth it. After all, you can spend two hours underwater with SNUBA. Aside from that, you can also explore a shipwreck nearby with ease. Now, who said that you can't dive without a certificate here?
What to Do in St Maarten
Although you can still see the aftermath of Hurricane Irma, this small island is doing its best to recover. In fact, there is no better time to visit than today! After all, St. Maarten has upgraded its infrastructure to serve its guests better. Now you might think that there is nothing much to do here after reading what you can do at St. Martin. Well, you might be surprised that there are still more activities to enjoy here. Let's get started!
Feel the Adrenaline Rush at the Steepest Zip Line
Start your trip here with an adrenaline-packed adventure. Find the steepest zip line on the island at Rainforest Adventures. Called the Flying Dutchman, this zip line starts high up the mountain overlooking the town below. In fact, because of its steep incline, the whole ride will take less than a minute. Still, it is enough to appreciate the views.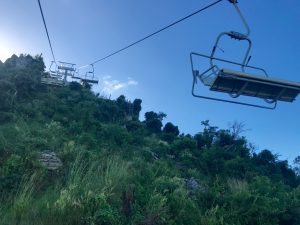 If you are not yet ready to take on this steep zip line, you are in luck. They also offer a canopy tour and a Schooner inner tube track too. Also, if you get hungry, there is a restaurant in the eco-park too.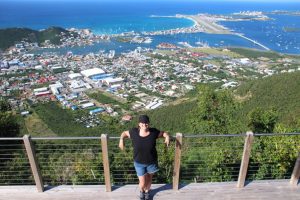 Check the Butterfly Farm
Who would have thought that there is a butterfly farm on this island? St Maarten Butterfly Farm is a great place to learn about butterflies. The tour itself will take around 15 to 20 minutes. Here you will be taught the evolutionary cycle of butterflies from eggs all the way to becoming butterflies.
This is a short tour, true, but the stories are quite fascinating. I highly recommend that you check this one out especially when traveling here with your children.
See Planes Up Close at Maho Beach
Another popular destination that tourists visit in St. Maarten is Maho Beach. Aside from enjoying the sand and sea, there is another reason why they come here. That's right! They want to see airplanes taking off or landing up close.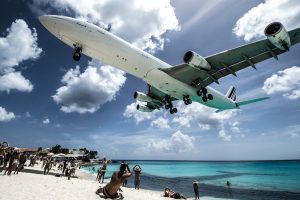 Since the international airport's runway is a bit short, it is almost touching the beach. A fence separates the runway from the beach. Thrill-seekers often attempt to get close to the runway to feel the blast. However, this is dangerous so exercise caution. Still, this is a great spot to see these massive planes up close. They also make a great backdrop for your pictures.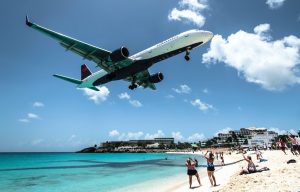 Head to Casino Royale
Meanwhile, for cruise ship passengers who are looking to do a bit of gambling, you're in luck. St. Maarten's Casino Royale provides you with the perfect place to try your luck. This 21,000-square-feet casino has all the games you have in mind. Exchange your cash for chips and see if lady luck is with you.
On the other hand, if you prefer to save your money, why not check the free shows? These shows are usually held every Tuesday, Friday, and Saturday night. Aside from Casino Royale, there are other casinos scattered throughout the Dutch side of the island. Among these are Jump Up Casino and Casino Rogue et Noir.
Kayaking at Simpson Bay
A great way to explore this Caribbean Island is by kayaking. In fact, Simpson Bay is the perfect spot to start your adventure. The kayak tour here will take you up close to see the mega yachts docked here. Aside from that, you will explore the mangroves to see the thriving sea life there.
After paddling around the waters, you will get the chance to take a dip too. This is an intense tour as you will be paddling for an hour at least. I would suggest that you take this tour early in the day. This way you'll avoid the hot sun during midday. Cap your trip here with some drinks. If you want to save more, check the bars' happy hour. You can get discounts on drinks at this time.
Shop 'Till You Drop at Philipsburg
Philipsburg is a popular spot for shopping on this island with good reason. In fact, make your way to Front Street where all the souvenir shops, boutiques, and restaurants are. You better prepare your wallets for this because there are tons of items to bring home. Guests consider Front Street as the main street in the capital because of this.
And once you have your fill of shopping, the beachfront boardwalk is a great spot to have some food and drinks. Make sure that you wear comfortable shoes with all the walking that you are going to do here. Cruise ships often dock at Great Bay Beach to visit the capital. After all, this is where all the best shops are. Not only that, you can go duty-free shopping here as well. That's right! Bring home tax-free products from here. The only thing that you need to worry about is how to bring them all home.
Go Swim at Mullet Bay Beach
Let's just say that the entire island is home to beautiful beaches. And one of them is Mullet Bay Beach. The locals love it and so do tourists who visit numerous times. After all, its sloping white sandy beaches, protected coves, and calm waters offer guests a slice of paradise. Aside from that, there is a golf course lined with palm trees that backs up the beach. This protects the beach from overdevelopment.
What's more, even when there are several restaurants in the area, the beach is not that crowded. In fact, you can find a good spot to set up your beach chair here. Don't forget to bring your snorkel gear too. The crystal clear waters are worth exploring.
Surf at Long Bay
It's true that there are different places to find good beaches on this island. But in St. Maarten, Long Bay is one of those that you should add to your list. In fact, this long beach made from fine white sand is a stunner. With rocks on either side, the beach offers interesting views.
However, if you are expecting calm waters, think again. The waters may be a little rough but it is still swimmable. In fact, surfers love this side of the island because of the waves. Another highlight of this beach is the mansion owned by Donald Trump!
Day Trip to Prickly Pear Cay
Meanwhile, a day trip to Prickly Pear Cay is in order. This uninhabited island is perfect for rest and relaxation. Guests can go snorkeling along the three reefs nearby. Aside from that, you can go sunbathing on its pristine white sand. If you head toward the end of the island, you will see more of the island's bird population. Also, a school of nurse sharks calls this place its home.
Restaurant staff comes here daily to serve their guests. It is not surprising why many plan a return visit. Once you see the beauty of Prickly Pear Cay, you'll want to come back for sure.
Have Some Rum
One of the favorite things that tourists do here is to drink rum. In fact, the best place to have one is at Topper's Rhum Factory. Go on a tour of this distillery to learn how they make this famous beverage. This 6,000-foot distillery offers a bevy of flavors that you won't even think possible.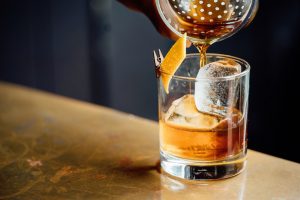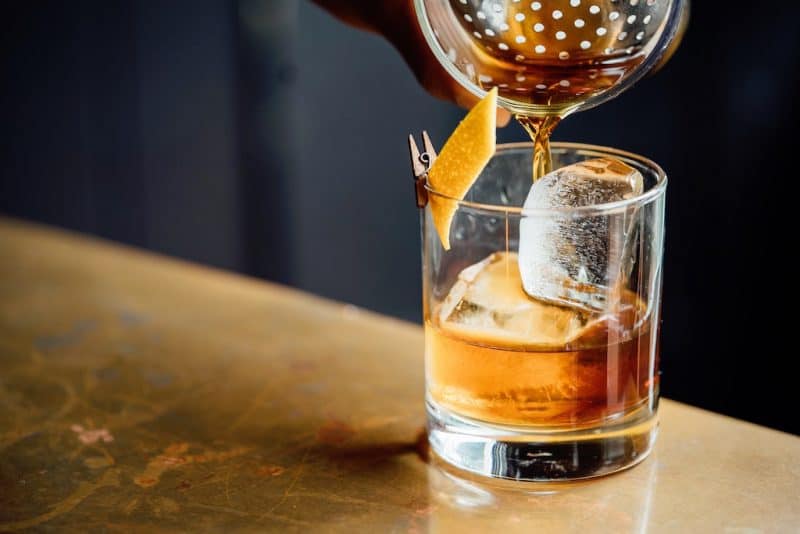 For example, they have the bacon and maple syrup flavor. Aside from that, there is also the Jalapeno Lime flavor. Guests are free to sample these unique combinations. Just make sure that you don't get too tipsy during the tour.
Hike Around St. Maarten
You've probably learned already that the main attraction of St. Maarten is its natural beauty. If you want to immerse in its beauty, then take advantage of its hiking trails. For newbie hikers, the Guana Bay to Point Blanche is a good place to start. This trail will take you along the rugged coastline. Here you will find some natural pools where you can cool off. Aside from that, you might even get a good view of St. Bart's from this trail. That is as long as you are hiking on a clear and sunny day.
Meanwhile, the Fort Willem Hill Trail is another hiking trail that you can try. Here you will get panoramic views of the ocean. And the surrounding islands. You can also get a good view of Fort Amsterdam as well as Oyster Bay. Aside from that, this trail will also take you to Little Bay. This is an important birding area on the island.
Go Sailing
One of the great things about this island is that it is perfect for sailing. In fact, cruise ships flock here to bring guests around this stunning island. You too can enjoy this picture-perfect island by going on a 5-hours sailing tour.
This sailing tour lets you sit back and relax as you traverse the Anguilla and St. Martin channels. You will be taken to a calm bay where guests can go swimming and snorkeling. Aside from that, your captain and his crew will prepare a simple lunch for you.
Another sailing option here is their sunset sail tour. This is a 3-hour Caribbean-style dinner cruise where you will embark before sunset. Aside from that, there is an open bar at your disposal as you head to Simpson Bay. A scrumptious dinner awaits you on board the boat. Afterward, there is drinking and dancing to cap the night.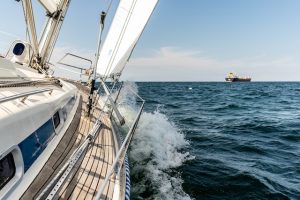 Experience the Nightlife
As was mentioned before, St Maarten is best known for its party vibe. In fact, there are several bars and nightclubs here that you can head to for some drinking and dancing. With live music encouraging guests to hit the dance floor and flowing cocktails, you are sure to have a great time here.
The Conclusion from the "Friendly Island"
St Martin/ St Maarten is a gorgeous Caribbean Island. Known as a "Friendly Island", tourists from different countries love to visit time and time again. This is not surprising as this island has much to offer even with its small size. In fact, with its dual-nation status, visiting here is quite exciting. After all, you get to explore two nations in one go!
The best part about visiting this island is that you can easily explore it during your stay. You don't even need to go through immigration to visit the French or the Dutch side. If you are visiting soon, you should check out the top things to do here. For example, if you are on the French side, you can spend time at the beaches through the beach clubs. Aside from that, you can even try your hand at making perfumes.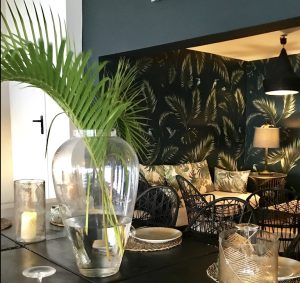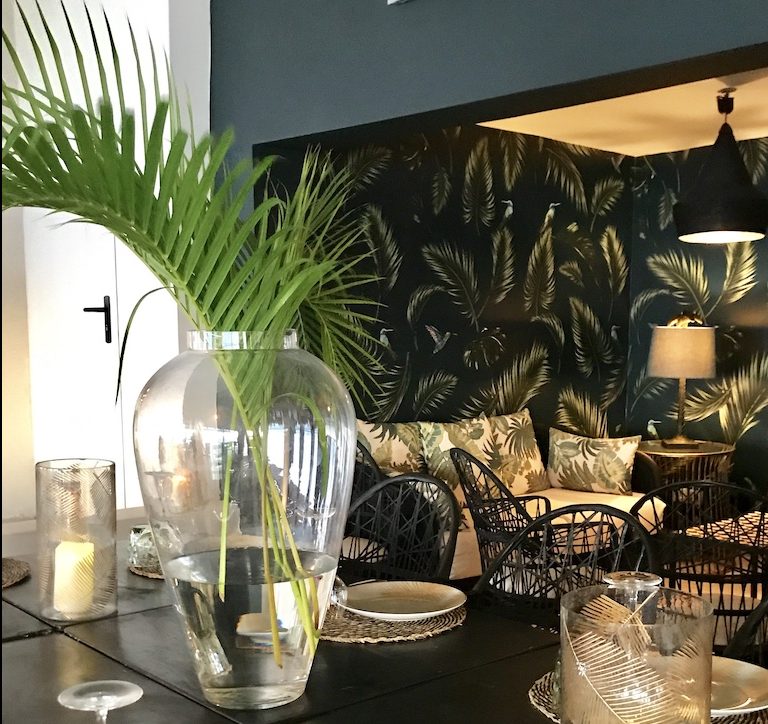 On the other hand, the Dutch side is where all the partying is happening. Not only that, but the beaches here are perfect for jet skiing, swimming, and snorkeling. Of course, the nightlife here is worth experiencing. And you know the best part here? Duty-free shopping!
It doesn't matter if you are traveling here by plane or by cruise ship. As soon as you land, you'll be welcomed by stunning beaches, friendly locals, and great weather. All that you have to do is to plan where to stay and what to do here. After all, there are dozens of activities and attractions to enjoy while in St. Martin/St. Maarten.