Exploring the United States in an RV is a fun way to go on an adventure. But if you are looking for something more exciting, why not head to Mexico? Mexico has become a popular destination among RVers because of its proximity to the US. Not only that but there are plenty of RV sites in the country. In fact, if you are driving down here soon, check the western region first. You'll find some of the best camping sites here for sure.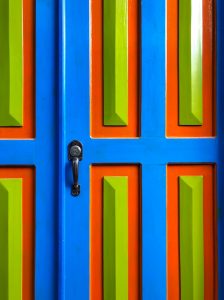 ---
What's in this post:
hide
RV Parks in Puerto Vallarta, Jalisco
---
---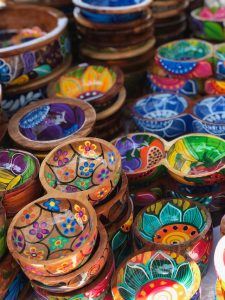 Traveling to Mexico in an RV for the first time is exciting! After all, this is a new place that has much to offer. If you are wondering where to head first, why not explore Puerto Vallarta in Jalisco? However, before you drive out to any of the options below, ensure they are open for visitors. This is because some of these campsites were closed to the public because of the pandemic. That said, let's take a look at your options here.
1. Puerto Vallarta
This RV site is just a few blocks from Sam's Club. Aside from that, it has been a long-time favorite hangout by campers. Aside from having a swimming pool, security is great here. In addition, the area is well taken care of. In addition, it is close to coffee shops, boutiques, and more. And since you are already in Puerto Vallarta, why not play a round of golf? There are signature golf courses in this town which you can head to.
Trailer Park Puerto Vallarta
Another option to consider while in Puerto Vallarta is Trailer Park. This is under the same family that operates Tachos. However, it is not as upscale as its main brand. Still, this is a great option in case the RV spaces in Tachos are already full. Once you have set up your RV, you are more than welcome to go and explore the nearby attractions.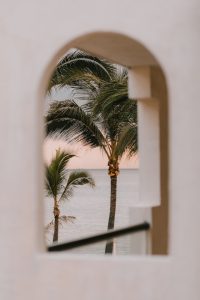 Don't forget to head to the beaches here. Their soft white sands are ideal for sunbathing and strolling along the coast. Not only that but there are other land-based activities to do in the city itself. I would suggest staying for a few more days while you are here. This way you will be able to enjoy the local culture.
2. Lo De Marcos
Villas & Bungalows Tlaquepaque Resort
This campsite/ resort has been operational since 1999. Although the 70 spaces here for an RV feel cramped, they do have their own grass and shade from the palm tree overhead. Aside from that, this resort can get pretty busy from November to February. This means that the spaces can get booked quickly. Among the amenities that you will find here are two swimming pools, WiFi, and 30 amp.
If you are feeling a bit restless, why not go on a day trip to Puerto Vallarta? It is just a one-hour drive away from Lo De Marcos making it easy for you to see more beaches.
Meanwhile, Ron's RV park is another popular RV site with good reason. Aside from being just walking distance from the beach, it also has a pool where you can cool down. There are 18 sites here for EWS and 30 amp. It can accommodate big rigs which is a plus. In addition, there are five bungalows on site. This is ideal for families who want to have the comforts of home. The staff here can speak French, English, and Spanish.
3. La Peñita de Jaltemba
There are 8 full hookups on the property which is a plus for travelers. Little Rig is ideal for class A, B, or C RVs with lengths up to 34 feet. Among the amenities that you can use here is their swimming pool, cable TV, and fast Wi-Fi too.
Although the name will make you pause for a bit, this is not a bad place to bring your rig. In fact, if you don't want to stay in large parks, this is a great place to be. For starters, there are only 7 RV sites here but they are on the water. In addition, the entire property is gated for security purposes. I like that they even have a gate for the beach. The owners sure know how to make your stay here extra special.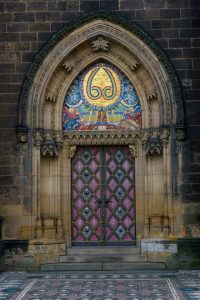 Most of the RVers that you will find here come from the United States and Canada. Fortunately, there is plenty of room for everyone. Not only that but this park was designed with RV in mind. In fact, you will find 30 amp to 50 amp electrical here for RVs with EWS. Also, all the sites here have clean bathrooms and showers. With La Penita de Jaltemba being on the Pacific Coast, you will not have a hard time finding beaches here.
4. Rincon de Guayabitos
Delia's RV and Trailer Park
The town of La Peñita de Jaltemba is a favorite among snowbirds. This is not surprising since it gives you the best of both worlds. What I mean is that, if you prefer to be in the heart of the action, you can easily find it here. In fact, you can park in front of the beach if you like.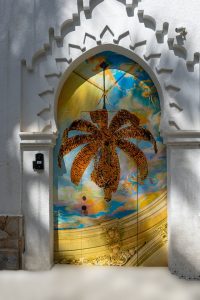 On the other hand, if you want some peace and quiet then park in front of Delia's perch. It lies just a few blocks away from the gorgeous beach in a gated area. What you'll love about this place is that it is cheaper compared to others because of its location.
Located 60km north of Puerto Vallarta lies La Peñita RV Park. What makes this a great option is its location. The park itself sits on top of a hill that overlooks the beach. Aside from that, there are around 100 sites for RVs to camp here. This is one of the more popular Mexican RV parks. In fact, you can book a one-month stay here if you like.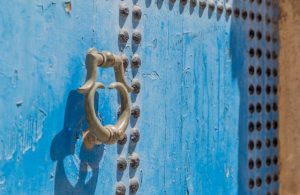 This is not going to be surprising since other tourists do the same. The good news is that there are tons to do here aside from admiring the ocean views. You can sample local cuisine or explore historic buildings in the area. Feel free to enjoy the hot tub, pool, and other amenities on site. If you want to go exploring, there are other state parks nearby to visit.
5. Guadalajara
San Jose del Tajo Resort Trailer Park
Unlike other RV parks out there, this RV resort can accommodate up to 200 vehicles easily. In fact, 175 of them come with full hookups while others come with 30 amp electrical input. Aside from that, guests will have easy access to amenities here.
Among these are bathrooms, showers, and even laundry facilities. They even have a kiddie pool, a resort pool, as well as a rec hall. In fact, this is one of the most established RV parks in the country. Not only that, but it has also earned the title of the best RV park because of its impressive amenities and stunning location.
6. Jocotopec
Aside from staying in Puerto Vallarta, you might want to check Jocotopec too. In fact, you can book an RV site at Club Roca Azul. For starters, it is one of the most stocked RV parks in the area. There are 60 RV spaces here complete with full hookups. Aside from the usual RV amenities, you can also take advantage of the resort's other amenities. Among these are their shaded picnic areas, walking trails, and clubhouse to name a few.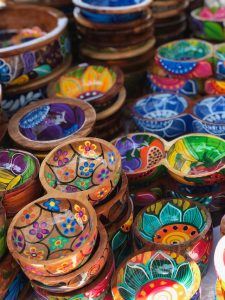 7. Cuyutlan
This relatively new RV park came to be because there wasn't a proper RV park in Colima. There are four sites here but they are fully packed with amenities including 15, 30, and 50 amp electrical setup. Aside from that, the site comes with two separate bathhouses with showers. They even have a viewing deck on top. The main draw here is the beach. How can you resist the soft sand and blue waters? If you want to explore the surrounding area, the coastal town of Puerto Vallarta is just nearby.
8. Patzcuaro
The first thing that you'll like about this place is that it combines a garden hotel with an RV park. This makes for a wonderful vacation in your RV. With its stunning landscape and modern amenities, you'll feel right at home here. You can choose between full or partial hookups. Yes, there are bathrooms and showers available onsite. Aside from that, there is a tennis court, WiFi access, and group areas too.
RV Parks in Northwest Mexico
Make your way northwest of Mexico to find more small towns ripe for exploring. Here you will find more RV parks that offer stunning sights and activities to fill your days. In fact, here are a few that you should check out.
1. Sonora
Aside from being a well-established resort, Playa Bonita also has a great RV park on-site. Guests can choose from the 300 RV sites where to park and set up their home away from home. In fact, you'll have a great view of Playa Bonita and the Sea of Cortez too. Now that's a great view to wake up to, don't you think? Aside from that, there are several amenities here at your disposal. Among these are a satellite TV, Jacuzzi, and a convenience store to name a few.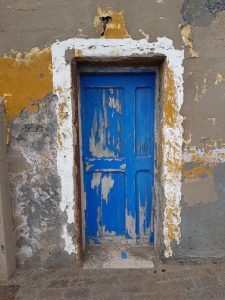 2. Sinaloa
Meanwhile, Trailer Park Las Jaibas is a great spot to start your adventure in Mazatlan. It comes with full hookups including regulated water pressure. This means that you will not have to worry about fluctuating water interruption. Aside from that, there are modern amenities here to make your stay more comfortable. Among these are laundry facilities, restrooms, and showers, plus 24/7 security.
What's more, there are palm trees that provide shade to beachgoers here. The best part is that there are tons of activities that you can do in Mazatlan. In fact, this town is known for its ancient architectural buildings and rich culture. Enjoy the beach and explore the town on foot.
Mexico is a Favorite Spot for RVers
Mexico has indeed become a favorite spot for RVers in recent years. No wonder the beach towns have developed more infrastructures to accommodate guests traveling here through an RV. As mentioned before, most of the RV parks are in the western part of Mexico. In fact, you should start with Puerto Vallarta and the surrounding towns.
Here you will find RV parks complete with full and partial hookups and electric setups too. They come with modern amenities like bathrooms and showers. Also, they have swimming pools, laundry facilities, and others. Once you have set up your RV, you are free to go and explore the area. Puerto Vallarta boasts white sand beaches and dozens of watersports to keep you busy.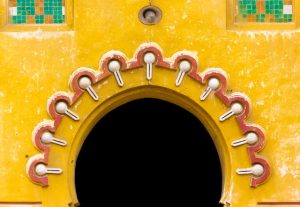 Aside from that, there are towns nearby that you can explore too like San Francisco or San Panchito. These side trips can add to your overall experience here which is a plus. Regardless of whether you are setting up base in Puerto Vallarta, or in one of the neighboring towns, you are in luck. After all, there are dozens of RV parks nowadays that you will not run out of options. Just make sure that you book ahead of time, especially during the peak season as these sites get fully booked quickly.
If you are ready for a more exciting adventure in your RV, Mexico is ready with its welcome mat for you. For sure, you will have a fun time exploring the beauty of Mexico starting with Puerto Vallarta.