Traveling to Mexico's Riviera Maya is not going to be cheap. In fact, since it is a popular tourist destination, you should prepare for high hotel rates and tours, especially during the peak season. That said, there are activities that you can do that will not put a huge dent in your wallet. One of them is taking a trip to the small town of Akumal.
---
What's in this post:
hide
Akumal Mexico Snorkeling
---
---
Akumal town lies between Playa del Carmen and Tulum in the Riviera Maya. It is half an hour's drive south of Playa del Carmen or just 20 minutes north of Tulum. You will find the beach town on the ocean side while the Akumal Pueblo is across the highway. Aside from that, many prefer to visit this town instead of Puerto Morelos. One reason why this is a popular destination for tourists is because of the Akumal snorkeling.
About Akumal Beach
Did you know that the name Akumal means "place of the turtle" in the Mayan language? In fact, it is quite apt given that there are three species of sea turtles here. These are green sea turtles, hawksbill turtles, and loggerhead sea turtles.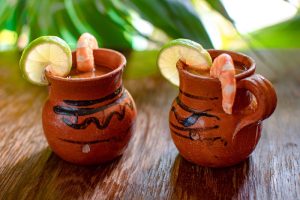 Aside from that, there are several coves here that you can visit. Among these are Half Moon Bay, Yal-Ku Lagoon, Jade Bay, and Akumal Bay. The latter is where you will find the best snorkeling spots to see these amazing sea creatures.
Getting to Akumal
Traveling to Akumal Beach is pretty easy. There are Collectivos that can drop you off on the highway or opposite the entrance of Akumal Bay. It will take you about a 5 to 10-minute walk from the main road to the main beach. On the other hand, if you are traveling from Playa del Carmen you can take the retorno.
Head back north then turn right to head into the Bay. You will find several parking lots along the highway from the beach. Each parking lot will cost about 20 hours to park. However, if you don't want to pay for parking, then there are options to consider.

Tips for a Snorkeling Tour in Akumal
Planning a day trip to Akumal? If you want to make the most out of your trip here, then you should consider these tips below.
Skip Paying for Parking
It is possible to cut costs during your snorkel trip to Akumal. In fact, you can start by finding a good parking space free of charge. If you are driving a rental car, you should go beyond the OXXO store. Turn right after until you find an alley with a small rope running across it. An attendant will ask you where you are heading. You can say that you are going to the Akumal dive shop or the Lol-Ha Restaurant and Snack Bar.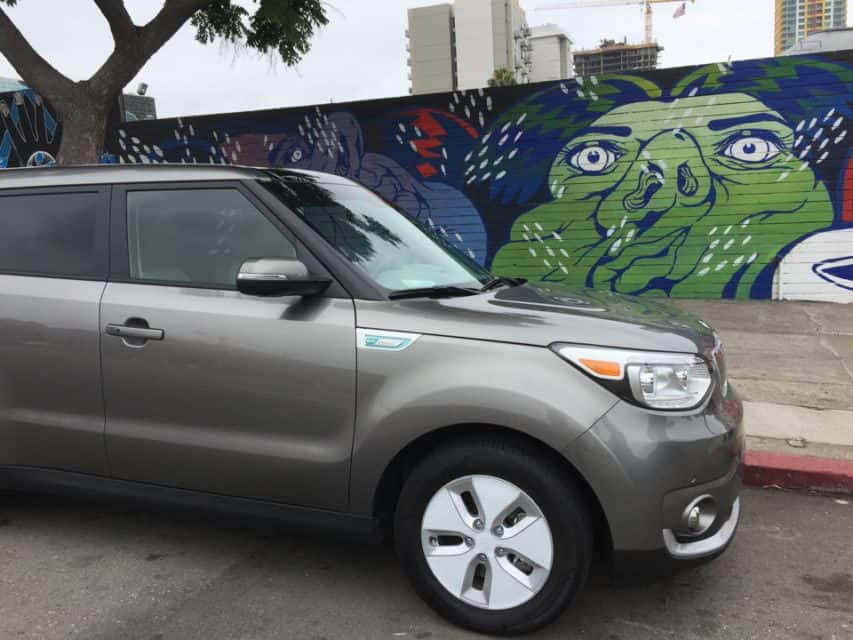 If you are going on a guided tour, then tell the attendant that you will go to the dive shop. Meanwhile, if you have your own snorkel gear, just say that you will head to the restaurant. Both are good options since they offer free parking as long as you use their services.
Access the Beach for Free
If this is your first time visiting Akumal Beach, you will want to know how to access it for free. Since this is a public beach, you don't have to pay any entrance fee. However, the land that you will cross before the beach will require a small fee.
Just like in the first tip, you don't have to pay any entrance fee as long as you know what to do. Aside from using the services of the dive shop or the Lol-Ha restaurant, you can also walk to the beach for free. In fact, you can walk past the OXXO store and then head to the Akumal Gate.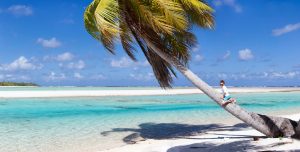 On the right-hand side, you will see the Hotel Caribe Akumal. Go inside the hotel entrance then make your way to the office area. You will see a set of doors there that will take you to the left side of the Lol-Ha restaurant. From here, you will have access to the powdery white sands of Akumal Beach.
Akumal Snorkeling Tours
If you want to see Akumal turtles up close, you can take advantage of the tours here. Although there are plenty of vendors offering tours, it is best that you stitch with the dive shop for security. You can book a tour with the Akumal Dive Center where you can also rent your snorkel equipment.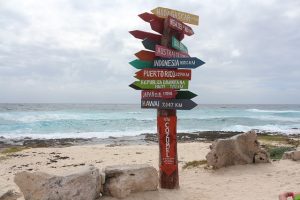 There are two tour options. First, you will be snorkeling closer to the shore. Just so you know, you don't need a tour guide to see the turtles if you will go snorkeling near the shore. Second, you will be taken out further from the shore which is the best option. This will cost around $35 USD plus a boat ride. What you'll love about this tour is that you get to see more turtles and plenty of marine life.
Best Time to Snorkel
The best chance to have a good view of the green turtles is to go snorkeling early in the day. In fact, there are fewer people out in the waters during this time. This means that the water is much clearer and you will have great visibility. Also, if you are going on a turtle tour, make sure that you choose the earliest time.
On the other hand, if you are flying solo, then time your swim as early as you can. This way, you will have ample time to see these creatures up close. Aside from that, guiding companies don't usually have tours on Mondays. This is to give way for some peace and quiet along the barrier reef. You can still swim and snorkel here on a Monday but make sure you do it early in the day.
Snorkeling with Your Kids
Snorkeling with your children in Akumal is going to be a great experience for everyone. After all, they will see turtles and other tropical fish up close. But first, you will need to ensure their safety. A well-fitted life jacket should be on them at all times.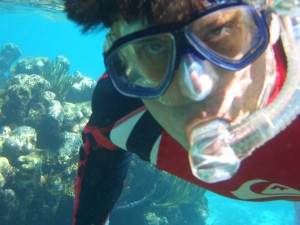 Although the waters here are fairly calm, strong waves can happen from time to time. In fact, even if you are adept in the waters, it pays to wear a life jacket too. The best option is to rent equipment from the nearby dive shop.
Avoid the High Season
Seeing marine turtles in their natural habitat is an amazing experience. That said, it pays to know when the best season to head here. For starters, the busiest time of the year is from December to March. In fact, it coincides with the winter season in North America. This means that snowbirds will be flying to warmer climates so expect more tourists here.
On a good note, the Mayan Riviera is a year-round destination. In fact, there is no shortage of sea turtles, manta rays, eagle rays, and more here. Avoiding the high season, however, is much better since the waters will not be crowded. This lets you enjoy watching marine life at your own pace.
Protect the Barrier Reef
Conservation and protection efforts for the coral reefs in Akumal are ongoing. In fact, one of the best things that you can do here is to learn how to do your part in the conservation process. For starters, you will see that some areas are off-limits to guests. Going past the cordoned areas will mean a reprimand from the local authorities who are patrolling the bay. After all, this is a protected area. Local businesses support the efforts in preserving the reefs.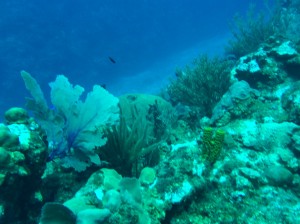 Aside from that, you should also wear reef-friendly or biodegradable sunscreen. This is important since the marine ecosystems here are fragile. They can get damaged when chemicals get in the water. Also, you shouldn't wear any flippers here as this can damage the reefs and startle the turtles. Make sure that you listen to your snorkel guide on the dos and don'ts before heading to the waters.
Keep Away from the Turtles and Rays
Akumal is indeed a special place for sea turtles. In fact, it is not surprising why many go here on a day trip. After all, this is the perfect place to see turtles swimming under the sea. The best way to go see them is to bring your own gear for snorkeling. This way, you just need to make your way to the beach area and then swim close to the shores.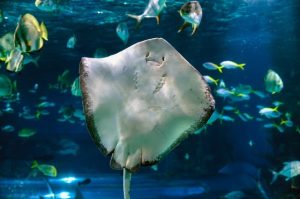 Aside from that, you also need to take great care while in the water. Aside from avoiding damaging the reefs, you should also avoid touching the turtles. Even the rays must be avoided to avoid getting into accidents. If you want to make the most out of your time here, then book a guided snorkel tour. This way, you will see more of these sea turtles and other sea creatures during your time here.
What You Need to Know About the Sea Turtles of Akumal
Akumal is indeed the best spot to see turtles in the Mayan Riviera for a small fee. But with so many tourists traveling here all the time, it makes you wonder why these sea creatures stay here often. Well, there are two things that lure these endangered species. Seagrass and nesting grounds.
In fact, once you go into the waters, you will notice that there is plenty of seagrass on the ocean floor. They serve as food for these turtles so they always come close to the shore. Aside from that, Akumal is good as a nesting ground for these turtles. In fact, they stay here from May to November to nest.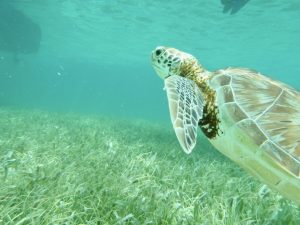 Both the green turtles and loggerhead turtles nest here. Fortunately, there are several programs that ensure that their nests are safe. These programs give these eggs a higher chance of hatching. After all, these two turtle species are dying, and conserving them is a must. On the other hand, if you want to see wild sea turtles, your best bet is the Yal Ku Lagoon.
Things to Do in Akumal, Mexico
If you are looking forward to having an incredible experience in Akumal, you need to plan your itinerary well. Of course, if you are going to spend more than a few days here then your first stop is your hotel. In fact, you should consider booking a stay at Secrets Akumal which is the most popular in the area. From there, you can go exploring the wonderful beach town of Akumal.
Aside from going snorkeling, there are other activities that you can do here.
Swim in a Cenote
Did you know that you can go and visit a cenote in Akumal? Swimming in freshwater is a wonderful experience after swimming in saltwater. In fact, there is one in Akumal called cenote Santa Cruz. You can book a private tour to get here. Aside from swimming, you can also go diving here. In fact, scuba divers come and visit to explore more of what lies beneath the cenote. Just imagine being able to explore these underground rivers at leisure.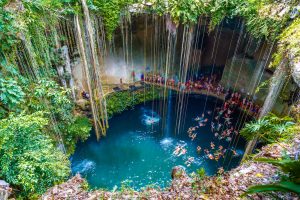 Explore an Archaeological Site
The surrounding area of Akumal has something to offer tourists. In fact, you can go and explore Mayan ruins nearby. There is one in Coba and in Tulum which you should definitely see. You can join tour groups that will take you to these architectural wonders. The ones in Coba are not fully excavated but they are still stunning. Just make sure that you drop by early to avoid the crowds.
Sample Local Cuisine
Aside from swimming in the warm waters of Akumal, you should also sample the local cuisine. After all, with all the water activities that you do, you are bound to go hungry. The good news is that there are plenty of restaurants to dine in. In fact, La Buena Vida is a nice place to grab a bite to eat.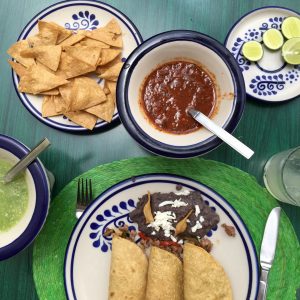 It is a beachfront restaurant that is open for lunch and dinner. Most of the items on their menu are seafood which is not surprising. After all, they are close to the waters where they have access to fresh seafood all the time. Of course, there are tacos, ceviches, and different kinds of pasta too.
Visit Centro Ecologico Akumal
As was mentioned before, conservation efforts are happening in Akumal. This is to preserve the natural environment as much as possible. You can visit their small museum to learn more about their projects. The best chance to fully appreciate their efforts is to join their programs. Immersing yourself in their work can give you a clearer picture of what they do in preserving the beauty of Akumal.
Dolphin Discovery Akumal
If you want to treat your little ones to more fun in Akumal, then book a trip to Dolphin Discovery. This is the perfect spot for the whole family to see dolphins up close. In fact, you can get to swim with them too! For an additional cost, you will get a rare treat to play and swim with these friendly creatures.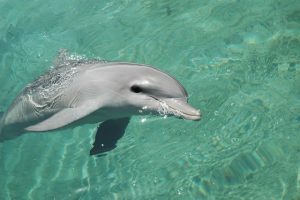 Wrap Up Akumal!
Akumal is your best option if you want to do something cheap in Riviera Maya. After all, the main entrance to the beach is usually free of charge. That is until you cross private areas owned by local businesses. Aside from that, the shallow bays are suitable for snorkeling and swimming which are two of the most popular activities here. In fact, you will want to bring your own snorkeling gear to be able to explore the waters on your own.
However, make sure that you are aware of the distinct areas where you can swim in Akumal. If you take a look at the map of the beach, you will see a marked area. This is the protected section of the waters that you should avoid swimming in. Find out if there are new rules that you should know of before snorkeling here.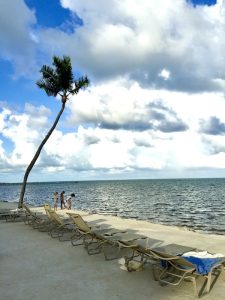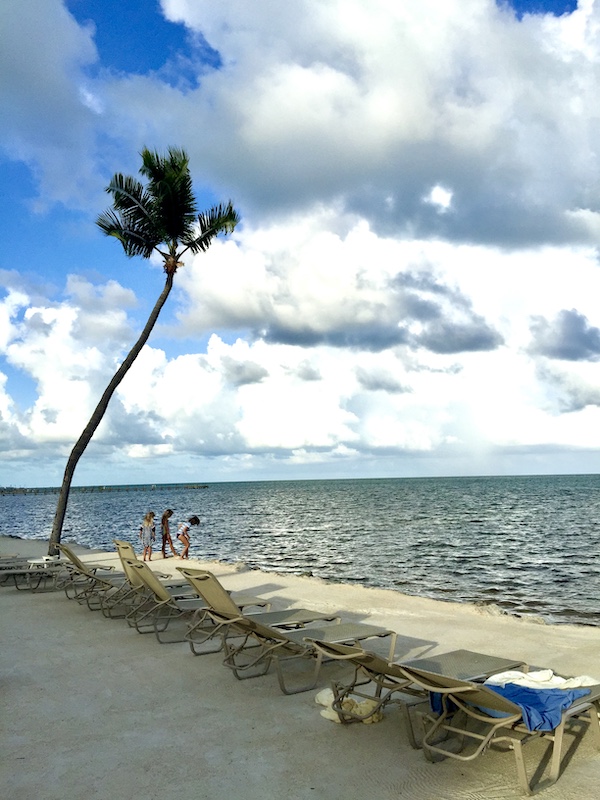 From sea urchins to sea turtles, to rays and tropical fish, Akumal is definitely worth a trip next time you are in Mexico. In fact, it is always a good idea to keep an eye on travel websites to get some idea of what to do in Akumal. Some will even have affiliate links that will redirect you to other related websites. This way, you will be able to plan your trip here well.