There is no shortage of opportunities for a romantic or family getaway in the Sunshine State. However, if you haven't visited Amelia Island and Fernandina Beach, you are missing out on a lot! Amelia Island is home to 13 miles of pristine beaches. Located in Nassau County, and serving as the northernmost barrier island, this island is a great spot for a quick getaway. Not only that, but it boasts natural Appalachian quartz beaches too.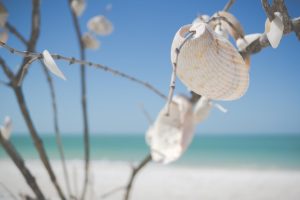 ---
Beaches Travel Guide – Amelia Island, Florida
---
---
Traveling South Fletcher or highway A1A gives you easy access to the public beaches on the island. You can easily spot them because they usually come with blue and white signs. Aside from that, some of these beaches have parking while others have walking access to the waters. If you are driving your own vehicle, you will need to get a permit at Burney Beach Park, Peter's Point, and Scott Road. Visitors outside of Nassau County will need to secure a permit to drive and park on the beach. This is not applicable to residents.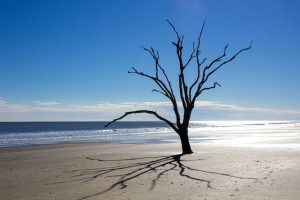 Aside from that, exploring several miles of beaches here will yield plenty of treasures. You can find shark teeth and even shells here. In fact, you should visit here after bad weather to find buried treasures. In addition, you can also bring your pets with you as long as they are on a leash. This means that you'll be able to bring your companion with you during your trip!
Take note, however, those alcoholic beverages are not allowed on beaches. It is best that you learn more about the laws here before heading out.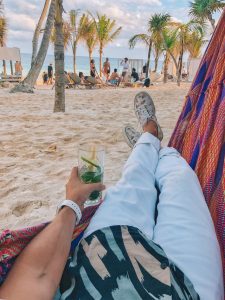 Amelia Island Beaches to Enjoy
There is no shortage of beautiful beaches in Florida. In fact, the beaches of Amelia Island are among the best here. If you are planning on exploring the beaches of North Florida, then you are in the right place. Here is a list of Amelia Island's beaches that you should consider.
Main Beach Park
Let's start this list with Main Beach Park. It lies between Fort Clinch State Park and the sandy shores and rolling waves of the Atlantic Ocean. A new elevated boardwalk that runs along the sand dunes connects the park to the stunning shoreline.
One of the reasons why tourists visit here is because of the available amenities. There is a large lawn here suitable for picnics with your SO or your family. There are picnic tables here so you can bring your packed lunch or snack if you like. In addition, you will have easy access to volleyball courts, picnic shelters, and the local state park too. You can even rent beach equipment too depending on how large your group is.
You can also play a round of mini golf or have a bite to eat at the nearby restaurants. The best part is that you will get an ocean view while enjoying your dinner.
Fernandina Beach
Did you know that the historic downtown Fernandina Beach is actually a city? The town of Fernandina Beach is part of Nassau County on Amelia Island. What makes the city of Fernandina Beach worth adding to your itinerary is its historic district. This area is already part of the National Register of Historic Places. You should make your way down to this historic area to see the grandeur of Old Florida. Aside from that, you can even stay in one of the Victorian buildings here. After all, they have been turned into bed and breakfasts. The guest rooms here will make you feel like you're living in the past.
What you'll love about these historic sites is that they will give you a glimpse of the past. For example, Centre Street is where you will find the oldest tavern which is The Palace Saloon. Enjoy live music here while having a drink or two. This is also where you will find the city's Welcome Center. Aside from that, the museum at the Fort Clinch State Park provides more information about the past.
Meanwhile, its beaches are just a mile from the center of the city. Here you will find more than four miles of beach with more or less 20 public beach access points. You will find most of them between the northernmost Main Beach. Fernandina's Main Beach Park is quite popular with families because of the amenities here. If I were you, I'd time my trip here during the Isle of Eight Flags Shrimp Festival. You'll find tons of activities to do here for the whole family.
Aside from that, there is also Seaside Park to check out. This is the only beach access in the city that lets you park directly on the beach.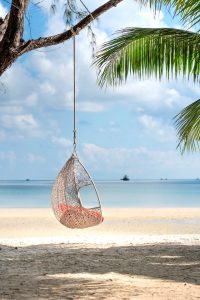 Amelia Island State Park
Meanwhile, Amelia Island State Park offers a serene environment to those who want a place to rest and relax. Aside from that, there are dozens of beach activities to do here. This is perfect for outdoor enthusiasts who want to inject some fun into their trip. Sitting on the southern tip of the island, you can go swimming, horseback riding, and shelling here. Take note that this is the only Florida state park that offers horseback riding. Kelly Seahorse Ranch is the premier horseback riding company that services the island. You can reach this park using a 4 x 4 or head here on foot. Either way, the trip will be worth it.
After all, this state park boasts historical coastal maritime forests. The woodlands here used to stretch up to southern Virginia. However, it has now become a critical wildlife area. Not only that, but the beachfront itself has become fragile too. This is a great place to spot sea turtles hatching as well as gopher turtles to name a few. Nature lovers will feel right at home here. With all the natural beauty this state park has to offer, you will not get bored here for sure.
Where else can you go from here? How about the George Crady Bridge Fishing Pier State Park? Anglers often head to this fishing bridge crossing Nassau Sound to try their hand at catching big game fish. Among these are drum, tarpon, and jack to name a few. You can check the Line Bait and Tackle Shop to grab what you need for fishing. The park's hours of operation are from 8 am until sundown.
American Beach
American Beach is about 5 miles south of Fernandina Beach. As you travel along Highway A1A, between Fernandina Beach and Omni Amelia Island Resort, you will see a plain road sign pointing to American Beach. Follow the sign and it will take you past concrete-block residential homes.
Here's a bit of trivia about this beach. It was founded by Abraham Lincoln Lewis in 1935. He was the first ever black millionaire in Florida as well as the president of the Afro-American Insurance Company. This beach was founded specifically for Afro-Americans back in the day. This was because they were not allowed to enter the resorts.
In fact, it became popular among various icons like James Brown and Ray Charles. Today, everyone is welcome to visit the beach and learn more about its historic past.
Burney Park
Meanwhile, Burney Park is home to a pristine shoreline and an amazing dune system. For sure you will appreciate the large free parking here. However, you will still need a permit for beach parking here. One of the reasons why this should be added to your list is because of its amenities.
Take advantage of their picnic pavillions with the whole family. Aside from that, there are public restrooms as well as outdoor showers too. Lifeguards stand guard on the beach towers to keep an eye on everyone.
But the main star here is Nana Dune which is the tallest dune in Florida. This is part of American Beach which was once exclusively for Afro-Americans. Thanks to MaVyanna "Beach Lady" Betsch, these dunes are now protected.
Little Talbot Island State Park
If you are looking for a quick getaway from Jacksonville, this is a good place to head to. This underdeveloped barrier island will let you experience untouched beaches. Not only that, but you can see wildlife up close too. With its maritime forests and salt marshes, you'll find yourself enjoying observing the surrounding area. Its five miles worth of beach will make you feel like you are in the movie, Castaway.
Make your way to North Beach where you will find the best surfing spots in Northeast Florida. You'll end up catching wave after wave here. Aside from that, you can also go shelling here. Dig through the sand to see different types of shells and shark teeth too. Not only that but there are biking trails here that will take you around the park.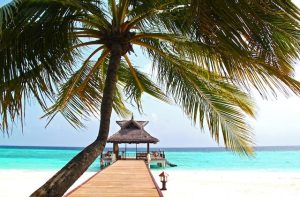 Things to Do in Amelia Island
With the number of beaches to choose from on Amelia Island, it is hard to narrow down your list of favorite beaches here. That said, each beach has something to offer its guests. Among these are:
Explore by Canoe, Kayak, or SUP
The waterways on this island are ideal for some exploration. In fact, you can go canoeing, kayaking, or stand-up paddleboarding. It is always a good idea to go on a guided tour when exploring the waterways. After all, the Intracoastal Waterway, or Amelia River, borders the west side of the island. It is suitable for these water activities.
This way you will not miss out on anything. You can search for a vacation rental instead of staying in luxury resorts to be closer to nature and the locals too.
Go On a River Cruise
A great way to explore the island is to join a river cruise. I would suggest that you book Amelia River Cruises and Charters. This is because they will provide you with in-depth information on what you will see here. This includes the wildlife that you will see at the Cumberland Island National Seashore.
Amelia Island Beaches, Florida
Amelia Island is home to some of the best beaches not just in Florida but in the United States. With miles of pristine coastline, you will find stunning white sand beaches here easily. In fact, there are several public access points along the A1A highway. They give locals and tourists alike easy access to the beaches. In fact, Amelia Island is an easy drive but you will need a permit to park here. The island is also a short drive from the Golden Isles making it the perfect day trip destination.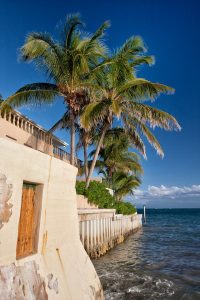 Aside from that, it is also famous for its unique history too. If you visit the museums here, you will get to know more about the "Patriots of Amelia Island". Not only that, but you can also spend some time in the historic district of Fernandina. It's walking distance from the beach, plus you'll find several points of interest here. In fact, this is one of the favorite things that tourists love to do on this island. You can even stay in a South Beach condo if you want to be close to the action.
There is no shortage of sandy beaches here, true. You can even bring your food to eat in their picnic area. But if you are expecting to do open fires here, it is not allowed most of the time. A good option is to ask the locals when the best time to experience this is and where. That said, it is best that you book a trip here ahead of time. This way, you'll get a good deal on your rooms and tour packages in luxury hotels. Thanks to their privacy policy, you don't have to worry too much about your personal details getting in the wrong hands.