Jamaica is one of the exciting islands that you will find on the Caribbean Sea. In fact, venturing here with your children is sure to be a memorable one. After all, this is a popular destination for a vacation which is why there are plenty of tourists making their way here each year. Just imagine being welcomed by a tropical landscape filled with flora and fauna. This is a different kind of paradise for sure!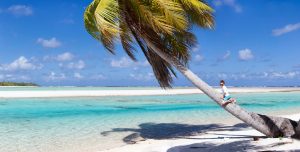 ---
25 Fun Things To Do In Jamaica With Kids
---
---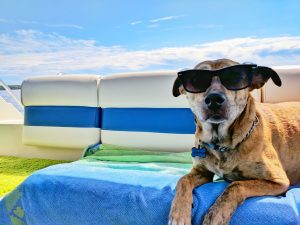 However, there are some parents who worry about bringing their young children here. After all, there is always the possibility that they might not enjoy it here. But trust me when I say that there are tons of activities here that will keep them busy. Even when you are in your hotel, there are amenities that cater to younger guests. But it's what's outside that you should also consider.
Best Things to Do in Jamaica with Your Children
Going on a family vacation means endless planning. After all, you want everyone to have fun, right? This becomes extra challenging when you are bringing the entire family. This is especially true when you have younger kids with you. Well, worry no more because here is a list of fun things that you and your kids can do in Jamaica.
See the Dolphins at the Dolphin Cove
Who can say no to dolphins? Seeing these gentle creatures up close at Dolphin Cove in Ocho Rios is definitely a must. In fact, swimming with dolphins is perfect for younger tourists. You will find the activities here cater to guests of different ages and skills.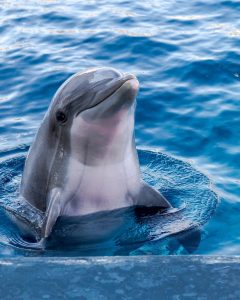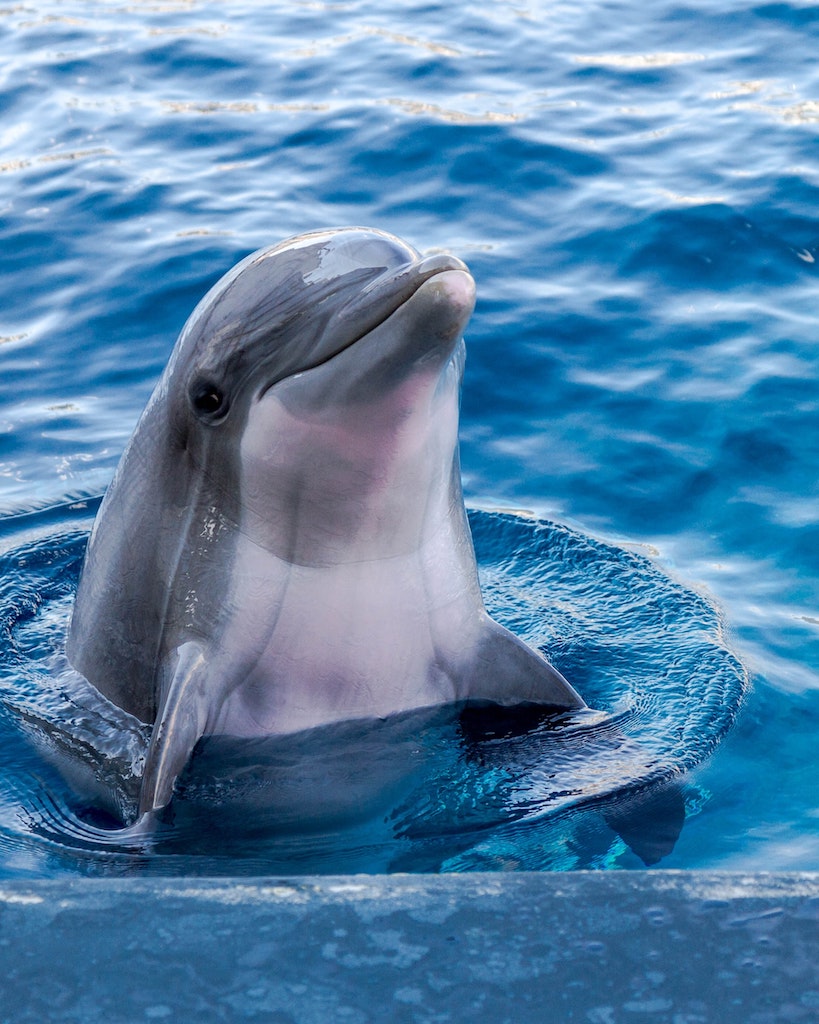 Even non-swimmers get to participate in the fun. The dolphin trainers will teach your kids how to pet these animals. They might even get a kiss from them too. Older kids can join the dolphin care program. Here they will learn how to care for these sea creatures, including feeding them.
Swim in the Shallow Waters of Doctor's Cave Beach
Make your way to Montego Bay where you will find Doctor's Cave Beach. After all, it has everything going for it. Aside from its sparkling beach, there are trampolines for your little ones to jump on. You can even let your kids swim in the shallow waters. They'll enjoy seeing the little fish here too. What's more, there is a kid-friendly restaurant on the beach. Think chicken nuggets and fries being served here. With all of these available amenities, it is not surprising why families love this spot. You can arrange a trip here from your hotel. Just make sure that you have cash with you to pay for the entrance fee.
Check the Aquasol Theme Park
Since you are already in Doctor's Cave Beach, why not check out this theme park? Aside from its upbeat atmosphere, there are various water sports to do here as well. Your kids will go crazy here because they have go-kart racing and banana boat rides. In addition, there are water slides and wave runners too. Younger kids are sure to have a great time on the playground. There are plenty of swings and there is a mini golf course too. If you guys get hungry, you can always dine in the restaurant there. You can even order it to go so you can head to the beach.
Zipline in a Jamaican Forest at Mystic Mountain
First-time travelers often feel surprised when they see the stunning dense forest in Jamaica. Not only that, but you can say that they are as beautiful as the beaches here. It is not surprising that they provide the perfect opportunity to go zip-lining with your older children.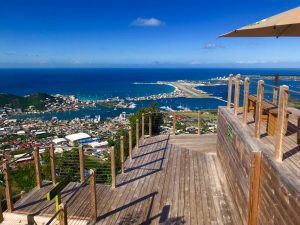 In fact, you should make your way to Mystic Mountain. This is the perfect place to go ziplining. It will take you through the rainforest easily. From up above, you will have great views of waterfalls too. This is suitable for children 5 years old and above.
Check the Green Grotto Caves
Meanwhile, the Green Grotto Caves should be included in your itinerary. According to the locals, the caves were a place of refuge for runaway slaves. Even the Spanish soldiers used them as a hiding place during the war. Today, tourists can explore the cave through a guided tour.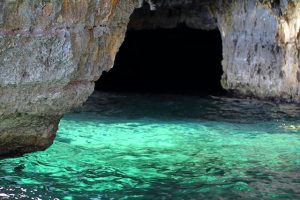 In this tour, you will trek 45 feet underground. Not only will you find a lake underneath, but fruit bats too. In addition, you can take snapshots of various rock formations too. This is suitable for children aged 7 and above.
Bring the Whole Family to the Black River Safari
Another option to consider for your itinerary is to go on a Black River Safari tour. This safari tour will take you to down one of the largest rivers in the country. Although this tour is suitable for older children, toddlers can still have fun here. The boat will take you down a gorgeous river with a lush forest around it. Aside from that, you'll see plenty of exotic birds and iguanas here to name a few. It is also likely that you and your kids will spot crocodiles here. After all, this is their natural habitat.
Explore the Rose Hall Great House
Teens are often hard to please when going on a trip. That said, why not bring them to Rose Hall? This is one of the popular places where you can bring your teens to. What's fascinating about this great house is that it was once a plantation house.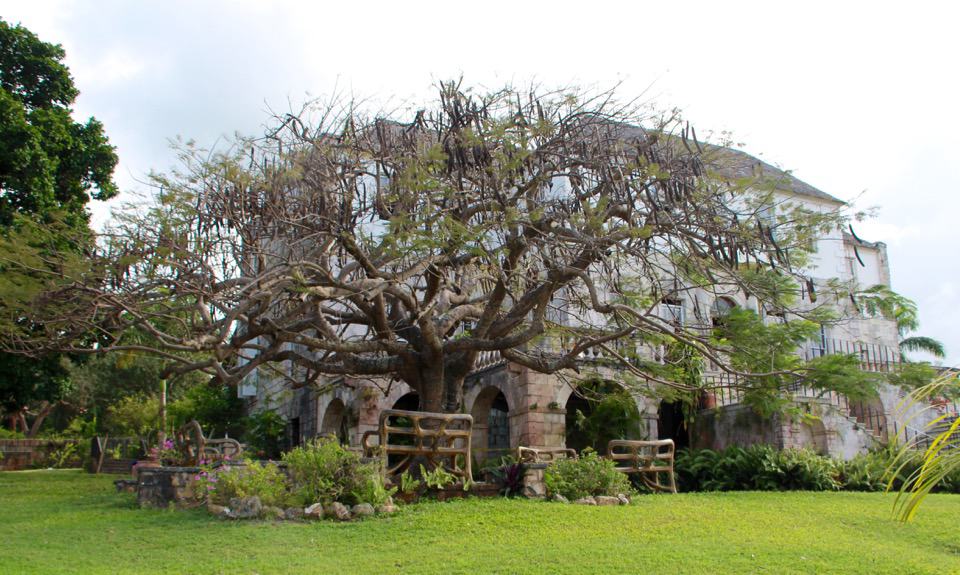 Today, tourists drop by to learn more about its ghostly history. Stories of paranormal activities attract tourists to come and visit it at night. Many are hoping that they encounter the White Witch here. They say that it was the former owner of the house who was the white witch. This tour will surely pique your children's curiosity.
Visit the Bob Marley Museum
Here's another activity that you can do with your teens in Jamaica. For sure, they have heard of this iconic singer from this country. If not, you can always introduce them to his love of reggae music and his contributions to the industry.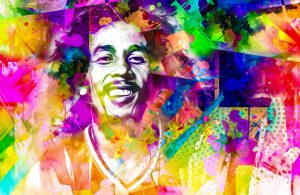 In fact, if your child is a music lover, this will add to their knowledge. Not only that, but they'll get to see how the singer once lived and his musical inspiration too. Step into the shoes of this legendary music icon with your teens. You will find the museum in the former singer's home in Kingston.
Try Exotic Ice Cream at Devon House
After seeing the Bob Marley Museum, make sure that you head to Devon House. This is where you and your kids can sample exotic ice cream made from fresh fruit. They can have mango or Jamaican guava-flavored ice cream. You can even convince your more adventurous child to try the soursop. While your kids are enjoying sampling flavors based on exotic fruits, you can do the same. In fact, you can opt for their alcoholic rum and raisin-flavored ice cream. The best part is that you can bring your cones with you while exploring the grounds of the Devon House.
Climb a Waterfall at Dunn's River Falls
These 180 feet white waterfalls are a sight to see. In fact, it is the only one of its kind in the entire Caribbean Islands. The guided hikes here are perfect for the entire family including children 6 years old and above. Guests can join hands as you make your way closer to the waterfalls.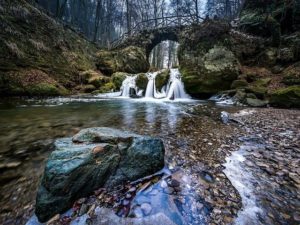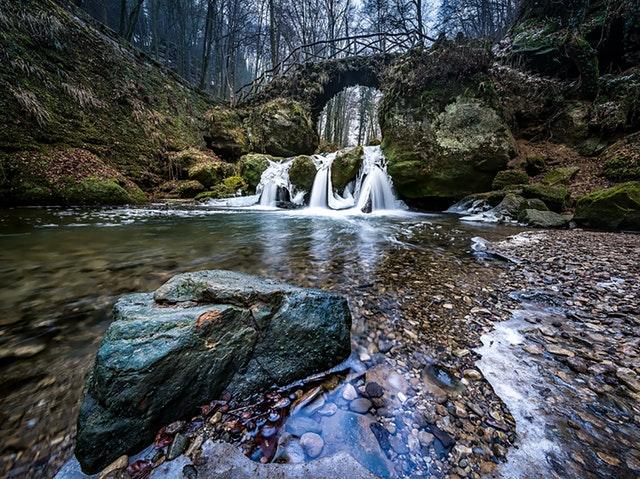 For families with toddlers, there are viewing areas on top. You can bring your toddler a bit closer to the falls for the best views. End the day with a swim at the bottom where gentle waters from the waterfalls are.
Hike Up the Blue Mountains
Another point of interest in Jamaica is the Blue Mountains. For families with older children, booking a tour here is highly recommended. Their all-day tour will last for 10 hours. In fact, you will start your tour at Negril, then Ocho Rios, then Kingston, then back to Negril. Your tour guide will take you to various parks and historical landmarks along the way.
Not only that, but you'll see well-known monuments as well as plantations. The nature trail here is impressive so ready your cameras. Lunch and drinks are part of the tour, but bring your own water to drink along the way. Aside from that, they also offer shorter tours for those who have younger children in tow.
Snorkel in Booby Cay Island
Booby Cay Island is just a short boat ride away from the coast of Negril. There are two options to get here. First, you can book a regular boat tour. Second, you can opt for their glass-bottomed boat to see the wonders of the ocean. Of course, I'd go with the latter. Aside from that, guests will be treated to an exceptional dining experience.
After all, they use fresh ingredients like fish and lobster when available. Travelers often visit here for beach picnics and to snorkel. For sure, you will have a great experience on this island. You can either bring your own snorkel gear or rent one for the family. Either way, you'll have a fun time seeing marine life up close.
Visit Bloody Bay
Bloody Bay was a whaler's port back in the day hence the name. Yes, there were plenty of whales that met their demise here. Fortunately, things have looked up for this place even though the name stuck. In fact, this is one of the best places to bring your family to while in Jamaica.
You can go and explore its white sand beach while telling your children about its history. The bay used to be red in color because of what happened to the whales. Today, though, it is as clear as the rest of the waters around the country. Aside from that, you can also grab some snacks from the local vendors here. This is the perfect spot to appreciate the blue water of the sea.
Experience Horseback Riding in the Ocean
Going horseback riding in the Caribbean is an experience you don't want to miss out on. Fortunately, you can make your dream come true while in Jamaica. Basically, this trip lets you ride a horse and both of you will cool down in the ocean.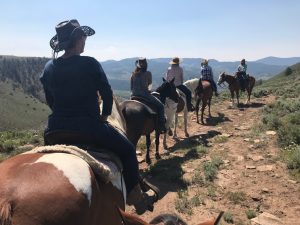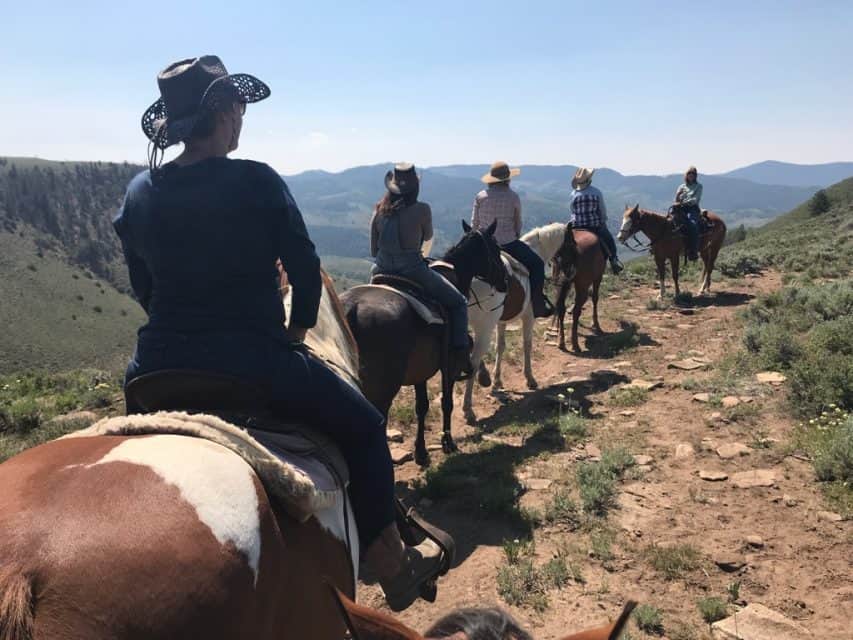 You and your family will be riding through countryside roads with trees providing shade. Afterward, you will be making your way to the beach before cooling down in the waters. Don't worry, the horses love this part of the tour. However, this tour is suitable for 18 years old and above.
River Rafting on Martha Brae River
One of the popular attractions in Jamaica is the Martha Brae River. In fact, river rafting and Martha Brae always go hand in hand. The river is 3 miles long plus the water is mostly calm and quiet. The river rafting tour requires you to sit on a bamboo raft with your kids or with your partner. Afterward, you will make your way downstream where you can admire the surroundings.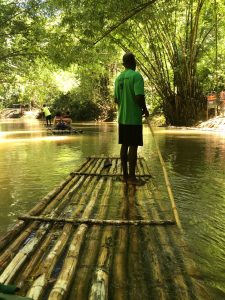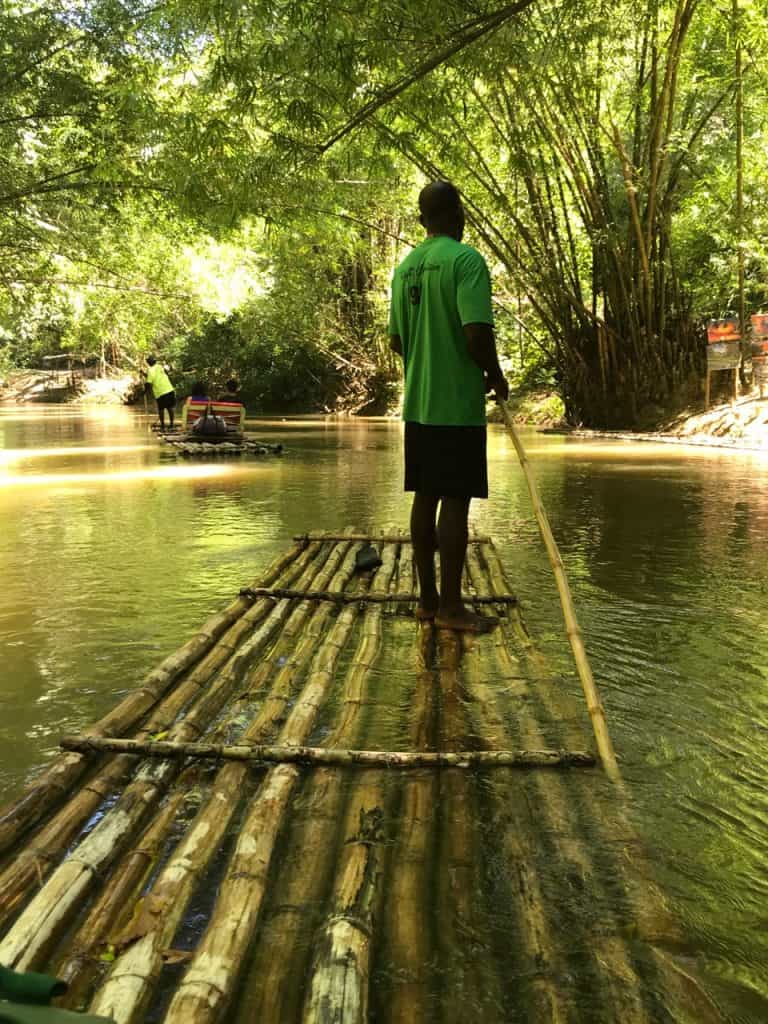 Think of this as the Jamaican version of the gondolas in Venice. In fact, the kids will love the experience of rafting down the river while seeing various animals along the way.
Go Tubing on the White River
You can't say no to river tubing. This is especially true when you see the White River in Ocho Rios. As the name suggests, you will step into a tube and then float down the river. The river starts high up the hills of Ocho Rios which will give you some spectacular views. Enjoy gliding down the river as your guide sings Bob Marley songs.
Not only that, but you'll learn a thing or two about the place as well. Pay attention to the bird songs coming from the jungle. You might hear the call of the bananaquit bird from time to time. This is a popular attraction here that is suitable for children too. Just make sure that they are old enough for this tour.
Head to Konoko Falls & Park
Konoko Falls is one of Jamaica's best-kept secrets. It has everything that nature lovers want in a trip. Aside from a botanical garden, there is also a zoo and a waterfall too. In addition, there is a small museum here and a souvenir shop!
Among the animals that you will see in the zoo are birds, alligators, and snakes. After exploring the place, you can go ahead and swim in the MAJA swimming pool. Make sure that you bring swim shoes for the family or get one from the local shop. This trip is suitable for children 3 years old and above.
Go Diving into the Blue Hole
One of the favorite things that tourists love about Jamaica is the Blue Hole. In fact, it's guaranteed that your kids will fall in love. This stunningly blue swimming hole is definitely a must-see for travelers in Port Antonio. People can dive from the rocks or use the rope swings here.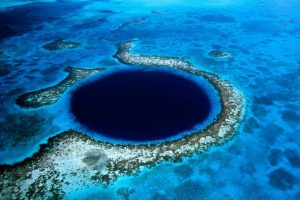 Even kids will enjoy jumping into the Blue Hole! Just make sure that you keep an eye on the younger ones. Once you have your fill of this swimming hole, you can go on a 10-minute walk to a small waterfall. Here's fun trivia for you. The Blue Hole is best known as Blue Lagoon thanks to a movie!
Have Fun at Pirates Island Waterpark
Staying in one of the all-inclusive resorts is a great idea. However, not all of them will have Kid's Clubs or water parks inside. This is where Beaches Resort stands out. In fact, it is known throughout the country for its impressive water park! Their Pirates Island Waterpark provides hours of entertainment to your little ones.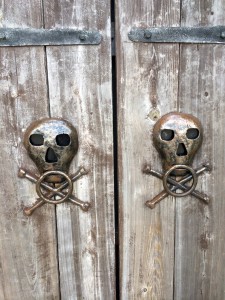 You'll have a hard time getting them out there because they will not want to leave. There are waterslides, kid-friendly pools, and a lazy river too. And you know what the best part is? Kids of all ages are welcome here!
Play Around the Seven Mile Beach
If you are looking for beautiful beaches in Jamaica, then head to Negril. The Seven Mile Beach is one of the most stunning beaches not to mention the longest you'll find here. It's a great place for children to go and play in the sand the entire day!
With its pristine white beach and clear water, it is a haven for everyone. You might want to consider staying in the all-inclusive Beaches Negril if you want to get a prime spot on the beach. This way you'll have a great view of the waters while resting under the shade of the palm trees.
Visit the Columbus Park Museum
What better way to learn about Jamaican culture and history than by visiting its museum? The Columbus Park Museum provides information on how Columbus first discovered the place. This includes who were the first people to live in the area.
Small children aged six and above will see up close ancient artifacts. Even if you have a baby or toddler, this open-air museum is wide enough for a stroller to navigate. This way, no one gets left behind when learning about history.
Have Fun at Kool Runnings Adventure Park
Considered to be the largest water park in Jamaica, Kool Runnings is a must for families. In fact, there are plenty of water activities to do here. Think waterslides, wave pools, and more. They even have tours that you can do if you prefer activities outside the pools. Choose between a historical tour or a culinary tour. For sure, your family will enjoy your trip here.
Be Amazed by the Cliff Divers at Rick's Cafe
Kids are always full of wonder but this time, they will have to take a seat. After all, children are not allowed to go near the diving area. On a good note, everyone can enjoy the amazing spectacle of divers jumping from the cliff here. You can do this at the restaurant where you can grab a bite to eat. Aside from that, this is a great spot to see the sunset.
Explore John Crow Mountains National Park
Meanwhile, if you are planning on a day trip, why not consider Jamaica's National Park? This 100,000-acre park is often referred to as the "lungs of eastern Jamaica". In fact, it is a UNESCO World Heritage Site which is why a trip here is highly recommended. Bring your family here to admire the natural beauty of the park. Of course, you'll get to see different species of flora and fauna here in their natural habitat.
Admire the Birds at Rocklands Bird Sanctuary
Indulge in your child's love for birds at Rocklands Bird Sanctuary. What's amazing about this place is that the wildlife is pretty friendly. Before you hit the nature trail, you will be given a bottle of sweetened water. Soon enough you'll be surrounded by birds wanting to have a drink.
You will find an assortment of birds here that your kids will see up close. This is definitely an enjoyable activity here in Jamaica.
Travel to Jamaica
Traveling to Jamaica with the whole family is sure to be enjoyable. Aside from the activities mentioned above, you can also take a trip to YS Falls in St. Elizabeth Parish. Here you will find plenty of waterfalls and cool water that you can swim in. You can even go on a picnic here since there are picnic tables ready.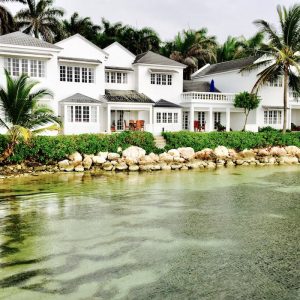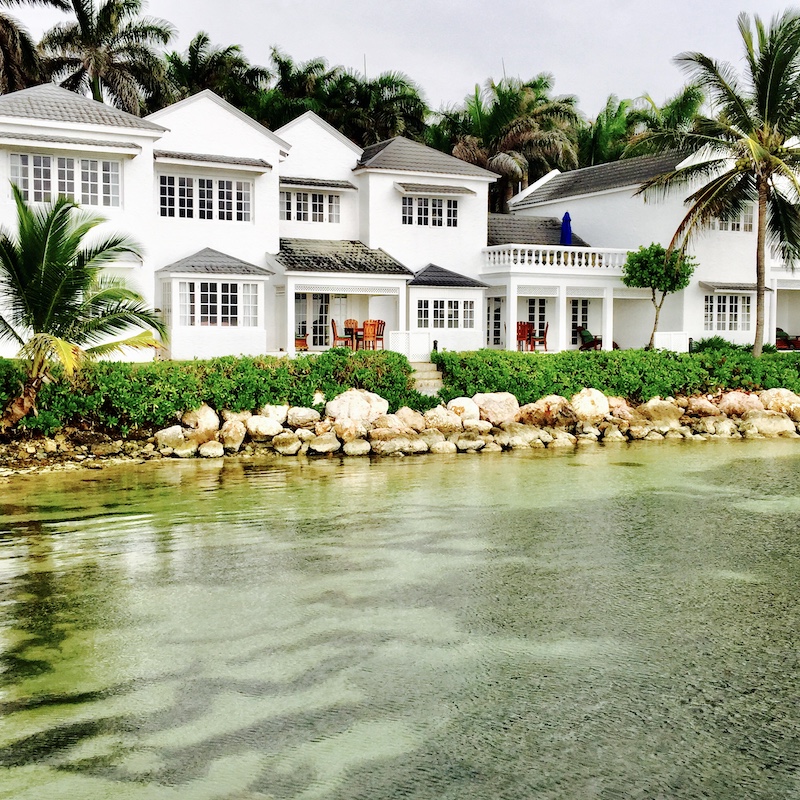 Meanwhile, adventure and thrill seekers can head to Yaaman Adventure Park. They offer all kinds of activities here from mud buggy rides to swimming with the dolphins. The best time to visit is from November to December when it is not peak season yet. And while you are here, make sure that you don't forget to try local cuisine. In fact, you should try their jerk chicken because it's scrumptious.