Orlando may be known for its theme parks, like Walt Disney World and Universal Studios. However, did you know that there are beaches nearby? Yes, there is Disney's Vero Beach Resort but there are others out there too. However, you won't find them in Orlando. But if you are willing to go out of your comfort zone, you will spot several that you'll fall in love with.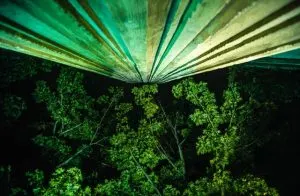 The best part is that there is something for everyone. This means that regardless of what you are looking for, a place to surf, to swim with your children, or others, you'll find a great spot nearby.
---
Are There Beaches in Orlando?
---
---
In fact, if you head to the east coast of Florida, you will find plenty of beaches to spend your time in. Since these beaches are on the Atlantic coast. Even if the waves are higher. This is why most of the east coast beaches are suitable for water sports like poi. On the other hand, if you head to the west coast, you will find a more relaxed and inviting beach here that the whole family will enjoy.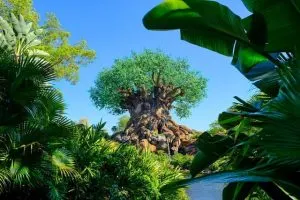 Best Beaches to Visit During Your Orlando Vacation
It is quite surprising that there is an untamed wilderness near the urban jungle of Orlando. In fact, there are beaches that play home to crabs and sea turtles. Aside from that, there is unique wildlife around it as well as boardwalks protecting ancient sand dunes.
There are some Florida beaches that have all the amenities you need. This includes lifeguards, beach rentals, and more. Aside from that, there are also pristine beaches where you can enjoy some of the best sunsets in Florida.
For those who are looking for the closest beaches to Orlando, you'll be happy to know that most of them are on the east coast. In fact, these beautiful beaches are just an hour's drive from the city. Aside from that, these Atlantic beaches have their own distinct personalities that will fit all kinds of travelers. Let's take a look.
#1 Daytona Beach
Daytona is the best family vacation spot in Florida with good reason. It has the LPGA, NASCAR, and of course, the Daytona International Speedway. Aside from that, it is home to more than 50 music, art, and pop culture events that run throughout the year. The best part is that it boasts 23 miles of white sand beaches that you can explore with your family.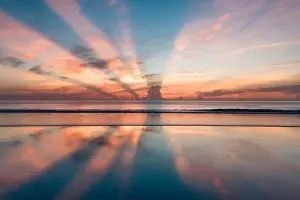 Since it is a one-hour drive from Orlando, it is a great place to head out to for a day trip. After all, there are ten beachfront parks equipped with picnic areas, splash parks, restrooms, and playgrounds. They even have boardwalks for those who want to fish. Among the most popular parks that you will find here are Smyrna Dunes Park on Ponce Inlet and Lighthouse Point Park.
Aside from that, you can visit Ormond Beach which you will find in the Michael Crotty Bicentennial Park. This 40-acre long beach is the perfect place for the more active locals and tourists. Here you can do all kinds of outdoor sports. Things like tennis, volleyball, basketball, and others. No wonder Daytona Beach is one of the most popular spots in Central Florida!
#2 Cocoa Beach
If you ask the locals about popular beaches near Orlando, many will recommend Cocoa Beach. This is not surprising since it is an easy drive from the city if you take the toll road. You will find this quintessential beach town in the heart of Florida's Space Coast. In addition, it is home to 72 miles of Atlantic shoreline that has that powdery fine sand to walk on. This complements the stunning waves coming from the Atlantic Ocean.
Aside from that, if you are looking for a beach that has it all then you should go to Alan Shephard Park. It literally has everything you need! You can go shopping, dine, or go on a picnic here. In addition, it is also close to the famous Ron Jon surf shop which is just walking distance from the beach. You can grab your surfing gear for a decent fee.
If you want to get away from the crowd, then Lori Wilson Park is your best bet. On the other hand, if you prefer to go fishing then Port Canaveral Jetty Park is where you should go. Aside from fishing, you will also find plenty of birds here. And for those who just want to admire the view and go people-watching, then the Cocoa Beach Pier is for you.
Where else will you find a chance to see rockets shooting into space on one side and sea turtles laying their eggs on the other? This in fact is what makes the Canaveral National Seashore a treat for tourists and locals alike. It lies on a barrier island between Cape Canaveral and New Smyrna Beach. Aside from that, it boasts 23 miles of unspoiled beach that you should not miss on your trip to Orlando.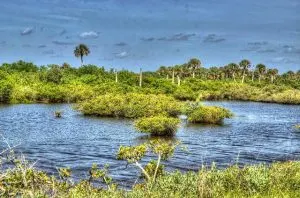 You will notice that there are no high-rise buildings here, beach motels, or even surf shops in the area. Its pristine beaches are home to Florida's coastal wilderness making it a tourist hotspot. Aside from that, among the beaches that are worth visiting here are Klondike, Apollo, and Playalinda Beach. They boast a spectacular view of the ocean as well as a boardwalk covering the dunes.
Even though there are no amenities on the shore, people still flock here. This is not surprising since the Kennedy Space Center is nearby. On the other hand, if you want to see sea turtles laying their eggs, you can accompany the rangers who are part of the Merritt Island National Wildlife Refuge. As you explore the National Seashore, keep your eyes peeled for the rest of the wildlife in the area.
#4 Melbourne Beach
Melbourne Beach lies on a barrier island along the Space Coast beside the Indian River Lagoon. What makes it one of the best places to head out to from Orlando is its miles of unspoiled beaches. It is the perfect spot to indulge your love for swimming, snorkeling, and fishing too. There are several local beach parks here, with three often frequented by locals and tourists alike.
First, there is the Sebastian Inlet State Park which boasts emerald clear waters ideal for surfing. It has three miles worth of golden sand where you can go boating and scuba diving. Second, is the Coconut Point which is a favorite nesting spot for sea turtles. Finally, there is the Juan Ponce de Leon which is a beachside park that is believed to be where the famous explorer landed.
Once you have your fill of the beaches, you can make your way to the historic downtown area. Aside from the local restaurants, you can also shop for souvenirs and other goods here.
#5 Flagler Beach
One of the best things about Florida is that you will never run out of beaches. This one is just an hour and a half away from Orlando and is a good spot for the family. You will find it between Daytona Beach and St. Augustine on the Atlantic Coast. Its six miles worth of pristine beach is not crowded which is a plus. Instead, you will find golden sands, warm water, and an endless ocean as far as the eye can see. In addition, it is close to Ponte Vedra Beach too.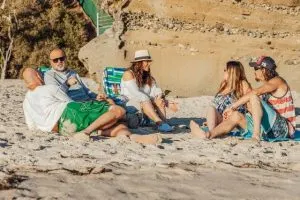 Aside from that, Flagler Beach is known for great surfing spots, excellent fishing pier, and waterfront restaurants too. Meanwhile, you can go for a walk along with its historic ruins too or ride a kayak and navigate your way around the mangroves to see nature up close. You can also visit the public parks on this beach which are Veterans Park, Wickline Park, Silverlake Park, and Wadsworth Park. These parks come with showers and restrooms.
Other Beaches Nearby
Unlike Daytona Beach, New Smyrna Beach offers its guests a chance to rest and recuperate on its shores. It has that sleepy historic town vibe to it plus, it is possible to drive your car onto the beach itself. However, these are only for designated areas so keep an eye out for them. Aside from that, it is also on this beach where the Daytona Beach Bandshell does their free summer concerts.
If you are bringing your kids with you, then head to the Daytona Lagoon Water Park. They can ride go-karts and waterslides. And even do laser-tag just to name a few. Although the beach is not fully developed, tourists still flock to its shores because it is a surf spot. There is free parking available on Flagler Avenue so take advantage of it.
Meanwhile, Treasure Island sits on a barrier island near St. Petersburg. Just two hours away from Orlando, it boasts three miles worth of white sandy beaches that you can walk on. In fact, the Treasure Island Beach Trail borders it and is the perfect place to explore the beach and the ancient dunes. Thanks to its gentle calm waters and laid-back atmosphere, it has become of the best destinations for families.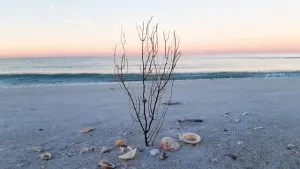 In fact, your kids will love spending time on the beach where they can build sandcastles to their heart's content. On the other hand, if you want to go beach hopping then take advantage of the Beach Trolley here. This takes locals and tourists around the beaches here plus, they can dine in local restaurants and more.
Caladesi Island State Park
Caladesi Island is one of the last truly natural islands on the Gulf Coast. You will find it in the Gulf of Mexico and north of Clearwater Beach. One of its main attractions is its pristine white sandy beaches which are one of the best in the country. No wonder it is a popular spot to go swimming, sunbathing, and beachcombing to name a few.
Aside from that, this state park has a three-mile natural trail that will give you a good chance to spot some of Florida's wildlife. If you don't want to hike, you can also go kayaking through the bay to get close to the mangroves. This will give you a different perspective of the place plus see sea creatures in their natural habitat.
On a good note, there are picnic tables, picnic pavilions, as well as shelters here. Also, there are electrical and water hookups too if you want to spend long hours here. The only way to reach this state park is by riding a ferry or boat.
Another example of Gulf Coast beaches is Fort De Soto Park. This impressive park spans more than 1,000 acres on five interconnected keys. You will notice that this park has plenty of beach plants, native plants, mangroves, and more. All of these are critical to the natural environment of Florida.
In fact, this park houses more than 300 species of bird plus it has become a refuge for loggerhead turtles. This is where they lay their eggs so keep an eye out for them. The best way to fully appreciate the park is by riding a bike or kayaking. Aside from that, you can also try your hand at fishing from the pier or go and visit the historic Fort De Soto.
Clearwater Beach maybe two hours away from Orlando but it is one of the great beaches that you will find nearby. Its miles-long stretch of sand provides a contrasting color to the deep blue clear waters. Aside from that, it is also home to the Beachside Promenade known for its artistic details and landscaping.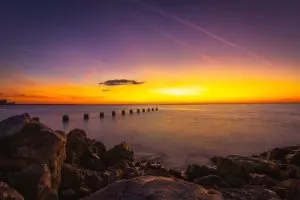 You can take a walk or ride a bike on the promenade to fully appreciate its grandeur. It is possible for your kids to swim here as long as they stick to the shallow water. In addition, you can bring your children to the Clearwater marine aquarium to see sea life up close. This is the perfect place where they can learn a thing or two about the sea creatures here.
If you want to go on a beach trip while you are in Orlando, why not visit St. Pete Beach? It is a great weekend getaway with its award-winning beaches. In fact, you can lounge by the beach and just enjoy the warm waters of the Gulf kissing your toes. It offers that laid-back vibe to its guests but it is relatively close to attractions too.
Wrap Up 5 Best Beaches Near Orlando
Summer months in Florida mean people heading towards the beaches. This is not surprising since the beaches here are quite stunning. In fact, college students travel here during Spring Break to take advantage of the beaches and the nightlife too. After all, just step into a famous beach near Orlando and you can expect live music and plenty of dining options too. In fact, you should take advantage of the fresh seafood served here.
There are some areas where beach access is free. Others will require a small fee, but overall, you will have easy access to Florida's gorgeous beaches. Planning a beach day in Orlando is not a bad idea. After all, you will not run out of options. The best part is that aside from the beaches, there are gift shops, bars, and even historic towns that you can head out to. As you can see, there is no shortage of tourist attractions in and around Orlando.