Finding the best things to do in Jamaica lies solely in your preferences. That is why, if you really want to experience what this country is like, you will need to go out there. And immerse yourself with the locals. In fact, the best way to really appreciate its beauty is through their Jamaica excursions.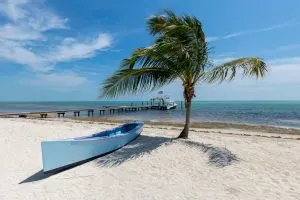 ---
BEST Excursions in Jamaica!
---
---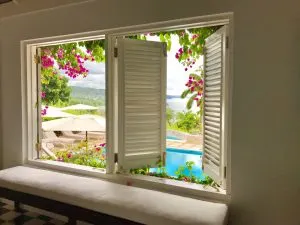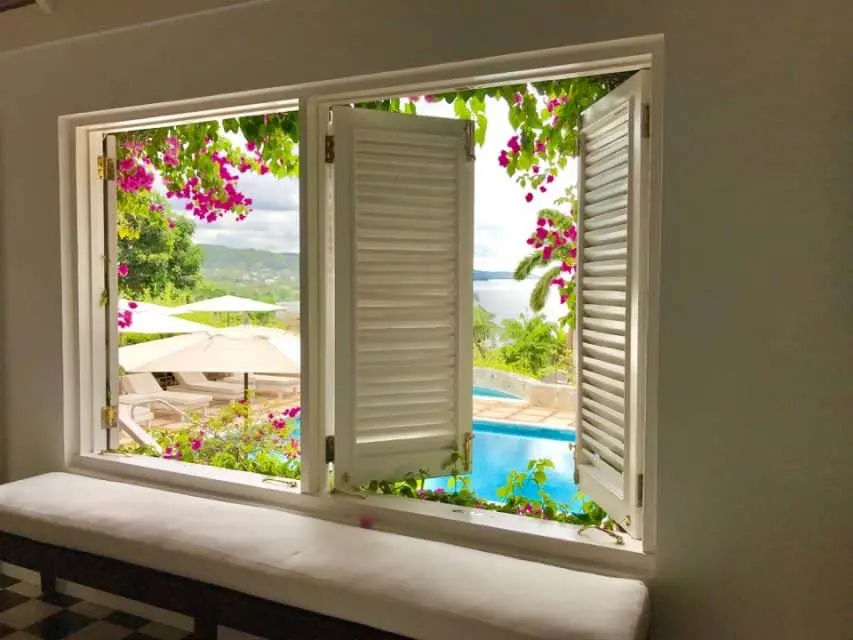 The good news is that there is a wide array of Jamaica tours to choose from. Aside from that, what's important is that these tours are suitable for all ages. This means that you can bring the whole family with you. If you are looking for an experience of a lifetime, then you definitely need to check out the tours here.

What are the Best Excursions to Do in Jamaica?
Jamaica promises a great time to its guests with good reason. Aside from its beautiful beaches, there are plenty of popular attractions here that travelers will not want to miss. In fact, let's take a look at the best tours that you can book.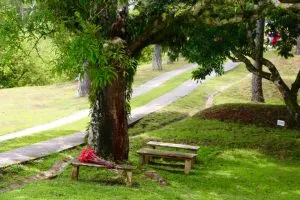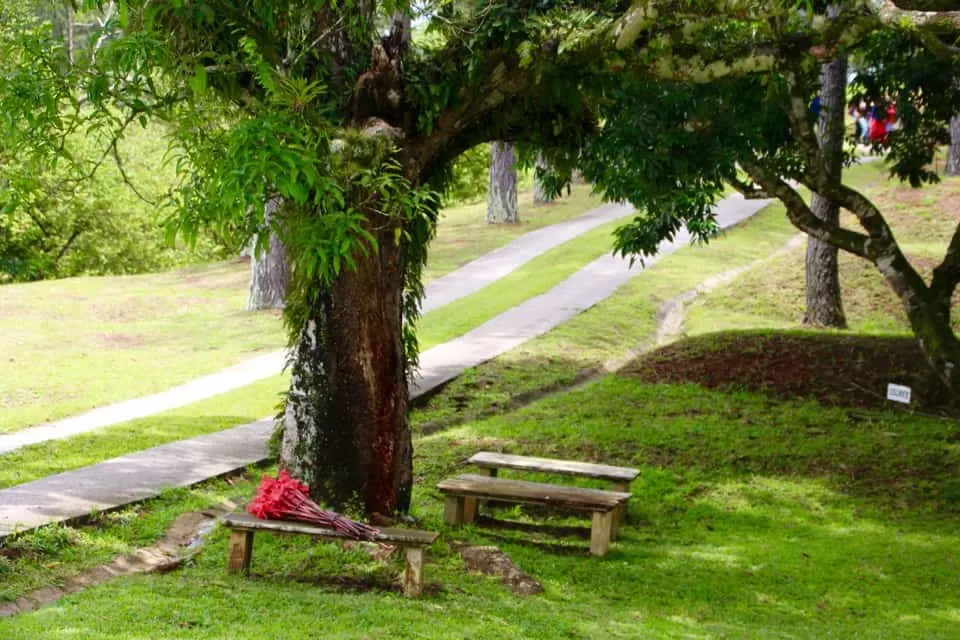 River Tubing Excursion on the White River
If you are looking forward to an exhilarating adventure then go river tubing in Ocho Rios. The flow of the river is enough to get an adrenaline rush. In addition, this excursion is also good for children. The best part is that you can mix it with other tours like the Blue Hole Secret Falls or Dunn's River Falls. Price will vary depending on what tour package you are going to get.
Bob Marley Nine Mile Tour
You cannot say that you have been to Jamaica and not visited Bob Marley's mausoleum. In fact, this is the closest that you can get to the country's music icon. Head to the Bob Marley Museum to know more about the singer's history and influence.
Afterward, you can visit his final resting place. Your tour guide will not only take you to his former residence up in the Blue Mountains but show you where they buried him too. In addition, this tour takes up to 6 hours and will cost you $230 for a group of four people.
Horseback Ride and Swim Excursion
Horseback riding, anyone? This is a unique experience for many tourists since it combines horseback riding with swimming! How cool is that? Even tourists who are not fans of horses try this attraction. The starting point for this excursion is a half-hour ride to the beach.
The best part is that it ends with a dip in the Caribbean Sea to cool off. You will need to prepare around $175 for a group of four people. Additional people will have to pay $20 each per head.
Appleton Rum Factory Tour
This Jamaican excursion puts a highlight on its favorite beverage. Yes, you got it right. It's the rum! It is true that Jamaica is known for its sun, sand, and seas. However, let us not forget the rum. In fact, this tour will take you to the Appleton Estate which is a well-known rum factory in the country.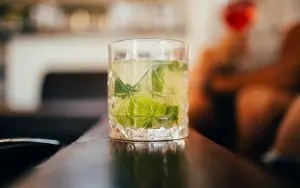 Aside from learning how they make this spirit, their Appleton rum tasting experience is its main attraction. If you want to make the most out of your trip to Jamaica, you should combine your tours. Meanwhile, this excursion will cost you $220 for four people, booking it with other tourist hotspots will give you the best value for your money.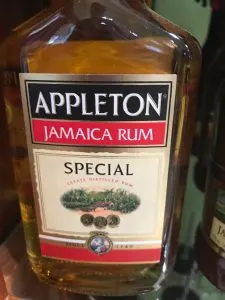 Black River Safari Adventure
The lush jungles surrounding the Black River add to the enchantment of this safari adventure. After all, the Black River is the longest navigable river in Jamaica. In fact, guests will go on a boat ride that will take them through the river. Where you will see wildlife up close.
Tour operators will give details about the marine life here including Jamaican crocodiles. Aside from that, these are protected species which means that they cannot be hunted for meat. This is the best way to see them up close too. Expect to pay a minimum of $200 for a group of four people.
Martha Brae River Rafting
Cruise ship passengers who want to enjoy a more relaxed tour should try the river rafting in Martha Brae. This 90-minute trip will not only take you to see the natural beauty of Jamaica. But also learn a thing or two about its history and culture. Aside from the breathtaking scenery, you can also stop for a while to grab a drink from the bars along the way.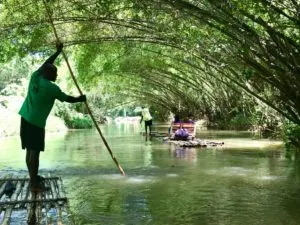 This excursion has always been popular in Jamaica. In fact, this was a hit during the '80s and '90s. Fast forward to today, and it is still drawing the crowd. Booking this tour will only cost you $80 for four people. Which I think is not a bad price.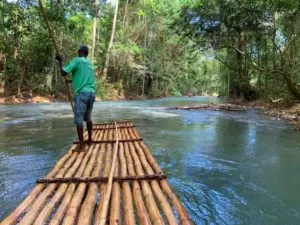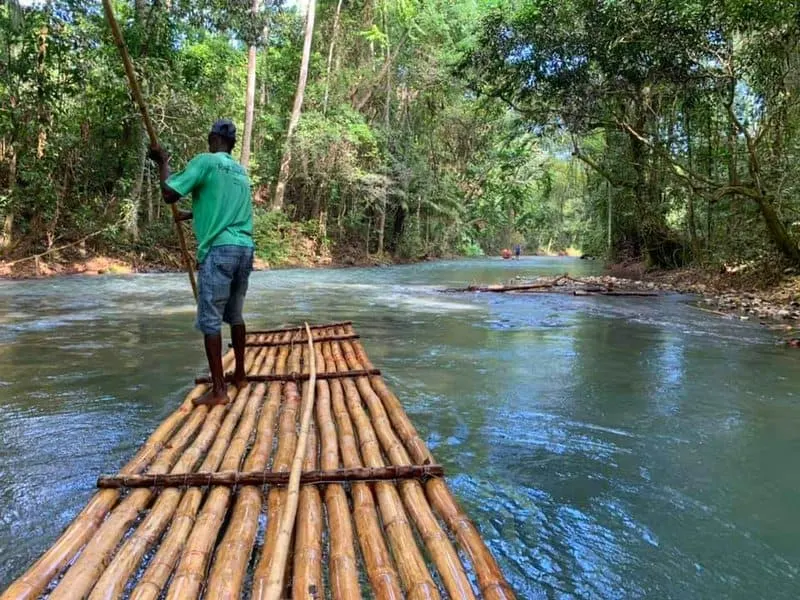 Pelican Bar Adventure
Are you looking for the best place to hang out with a drink or two? You should head out to Pelican Bar! In fact, visiting this bar is a unique experience since it is built into the Caribbean Sea. No wonder it doesn't have a physical land address.
You will find the bar just outside the township of Black River. All that you have to do is to ask a local guide to take you here. Also, you will need to prepare $220 for a small group of four people. This is a great place to hang out with cold beer while watching the sunset.
Negril Excursions
Cruise lines always have excursions to Negril as part of their service. This is not surprising since there are plenty of activities to do here. For starters, you can visit the famous Dunn's River Falls. Which is one of the natural treasures in Jamaica. If you don't want to climb Dunns River Falls through a human chain, you can watch from below instead.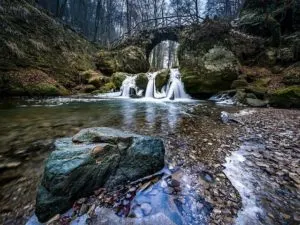 Also, depending on which Jamaica cruise excursions you booked, it is possible that your tour guide will take you to Mystic Mountain. This is where you can do their famous "Bobsled ride". If you book Karandas Tours, it is possible that you can head out to the dolphin cove. This is where you can get the chance to swim and play with the dolphins. In fact, Negril will be a memorable destination for your Caribbean cruise with all the activities that you can do here.
Blue Hole Secret Falls
The Blue Hole excursions are one of the most popular tours that you can book in Jamaica. In fact, tourists flock to Ocho Rios just to see it. After all, the Blue Hole is the best waterfall in the area. You will find this natural phenomenon off the beaten track surrounded by beautiful scenery.
You can swim and dive into the pool if you like or climb behind the falls. Also, thrill-seekers can swing from the Tarzan rope for a spectacular splash. There are water sports that you can enjoy here as well. This is a good option for those who are in Montego Bay. This tour will cost a group of 4 people around $190.
YS Falls Excursion
YS Falls is one of the most beautiful waterfalls in Jamaica with good reason. This is a seven-tiered waterfall that gives you plenty of swimming options thanks to its natural pools. You will find this natural wonder on the south coast of the island. Also, this area is known for its being an "off the beaten path" kind of attraction.
There is no doubt that Jamaica has plenty of amazing waterfalls and this is one of them. In addition, the YS Falls is on a working animal farm. You will be impressed with how the organizers maintain the area for their guests. What's more, you can learn a thing or two about animal life here. This excursion will set you back at least $200 for four people. But it is worth it.

More Amazing Excursions to Consider
The Caribbean island nation of Jamaica goes the extra mile to put its guests at ease. The warm wonderful people of Jamaica are willing to point out the best spots to visit. With its lush topography of mountains and beautiful beaches, you know you will have a great time here. That said, there are more activities that you can choose from to add to your day of adventure in Jamaica.
White Witch of Rose Hall
The great house of Rose Hall used to be a sugar cane plantation. Its owner, Annie Palmer is the worst slave owner which is why she was called the White Witch. One of the best tours that you can book here is a haunted tour as it is believed that her ghost still haunts its halls.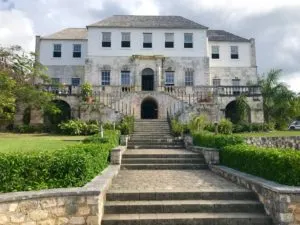 Zip Lining
Take advantage of the zip line adventure in Montpelier for that rush of adrenaline. In fact, the platforms are quite high to give you a great view of the plantation below. You can mix this zipline adventure with other Jamaica shore excursions to complete your day.
Blue Lagoon
Watch the crystal clear seas turn into different shades of blue in the Blue Lagoon. Your best bet to appreciate its shifting colors is to go on a boat ride.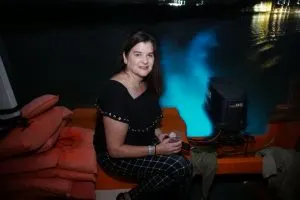 ATV Tours
Passengers of cruise ships who want that extra kick to their vacation should ride an ATV. The ATV ride is fast enough for everyone plus, it's nice to look back to see a different view. Also, you can go on a mud buggy here.
White Sandy Beaches
The white-sand beaches of Burwood Beach and Doctor's Cave Beach on the Hip Strip are perfect for beach lovers. In fact, there are plenty of water activities that you can do here too like swimming and snorkeling.
River Rafting
The Rio Grande River rafting is one of the best Jamaica adventures that you can do here. In fact, this guided tour will take you into the lush jungle where you can view them from your raft.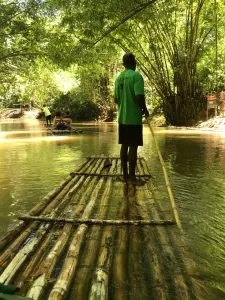 Wrap Up the 10 BEST Jamaica Tours for 2022
Cruise ship companies like the Royal Caribbean Cruise do provide an inclusive tour to their guests. In fact, these cruise ships often dock at the historic Falmouth cruise port. From here, you can book trip transportation that will take you on a scenic drive to the tourist hotspots nearby like the Good Hope plantation. Aside from that, tourists should exchange their money with the Jamaican dollar since credit and debit cards are not always accepted. Fortunately, there are exchange services in the city that you can head to.
As you can see, traveling to Jamaica is not a bad idea. If you are willing to splurge on your trip here, then take advantage of the Caribbean cruises. For sure, Jamaica is one of their pit stops where you can explore and enjoy the numerous tours here.