Now that the world is finally opening up, many families are eager to hit the beach. And for many, Mexico is where the best beaches are. What better way to have fun under the sun than booking a stay in one of the inclusive family resorts in the country?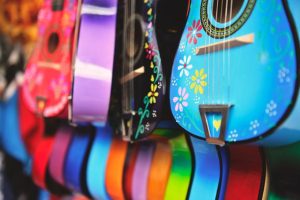 ---
Best All-Inclusive Family Resorts in Mexico!
---
---
Mexico has always been the go-to destination for many travelers. With its beautiful beaches and endless entertainment for everyone, the whole family is sure to have a memorable trip here. Younger children and teens will not get bored because most resorts will have clubs for their age. Aside from that, parents will be able to enjoy some R and R with the spa services on-site. Not only that, but they can have a romantic dinner while the hotel staff can babysit their kids.
The good news is that you don't have to present a negative PCR test when traveling to Mexico. However, you will need to ask the inclusive resorts if they require one. Of course, you cannot travel to Mexico without choosing a place to stay in. Fortunately, there is no shortage of options.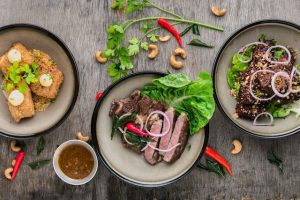 All-Inclusive Family-Friendly Resorts in Mexico
It is possible to enjoy an all-inclusive experience in Mexico with the entire family. All that you have to do is to choose from this list of all-inclusive resorts one that will suit you and the rest of the family.
Grand Velas Riviera Maya
This playful resort can be found on Riviera Maya. In fact, it lies on the white-sand beaches of Playa del Carmen. It is on the Caribbean Coast of Mexico where clear blue waters await you. Step inside this family-friendly resort with a luxury vibe and be enthralled by its amenities. Aside from their spacious suites that have jacuzzi tubs, they also have home-like amenities at your disposal. Admire sunset or ocean views from your private terrace or one with a plunge pool.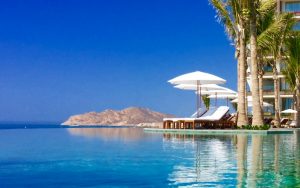 Grand Velas is one of the most popular spots in Mexico. After all, it is a family-friend all-inclusive resort that will make everyone feel at home. For starters, they have a Kids Club and Teens Club for their younger guests. Adults can spend some time resting and relaxing at the world-class spa too.
On the other hand, daily activities like snorkeling, swimming, and beach games are available too. Aside from that, there are several on-site restaurants here that serve gourmet dishes. Regardless of whether you want to chill by the swimming pool or make sand castles by the beach, you and your children will enjoy your stay here.
Hyatt Ziva Cancun
Meanwhile, Hyatt Ziva Cancun is at the Punta Cancun strip. Known for its white sand beaches and clear blue waters, this family-friendly resort is worth staying in. Even if you don't leave the confines of the resort, you are still guaranteed to have tons of fun.
Aside from its incredible beaches, there are several infinity pools to swim and relax in. There are various water sports that the whole family can join in. In addition, there is a fitness center on-site that is open 24/7. You can even unwind in a hot tub with the Caribbean Sea as your view. Surfing, kayaking, and paddleboarding are just a few of the activities that you can enjoy here.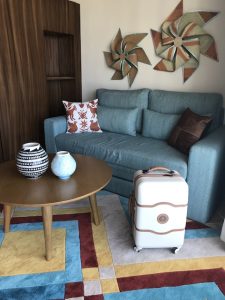 Of course, this all-inclusive resort has something special for its younger guests. For starters, there is the Moods Lounge and Club designed for older kids. This teens-only lounge is a great place for socialization. Even children have their own kid's club here. Not only do they have access to their own splash pad, but they can also play in the mini water park too. In addition, there are beach excursions, art classes, and more.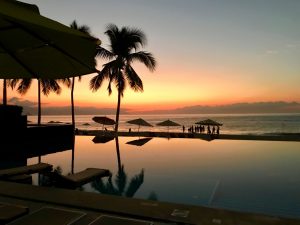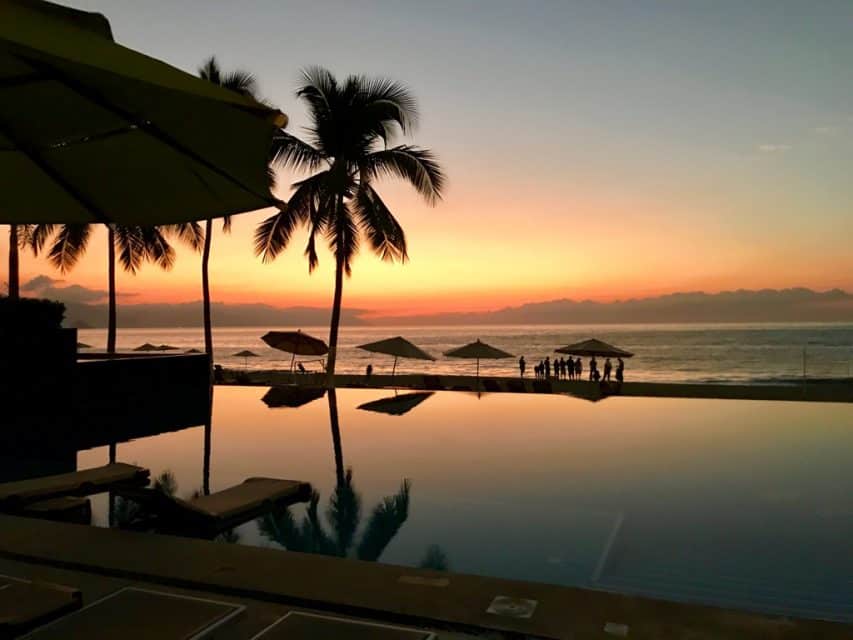 Hyatt Ziva boasts luxurious swim-up suites with spa-like bathrooms. Enjoy the panoramic views that bring you closer to the natural beauty of the place. Other amenities available are on-site restaurants and lounges. In addition, there is an oceanfront full-service spa where adults can unwind.
Hotel Xcaret Mexico
As for adrenaline-seekers, well, staying in Hotel Xcaret in the Yucatan Peninsula is a must. After all, this is the first-ever hotel that offers access to all parks under Grup Xcaret. No wonder it has become one of the best places to stay for families.
Just imagine being able to explore their parks with the entire family. For starters, their nature-themed parks guarantee a unique experience. In fact, you should try their numerous activities such as ziplining, exploring caves, and more. Thanks to the modern amenities of this resort, you will not get bored during your stay here.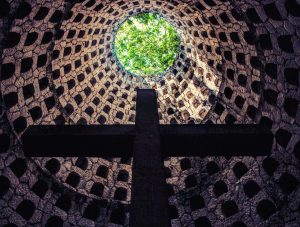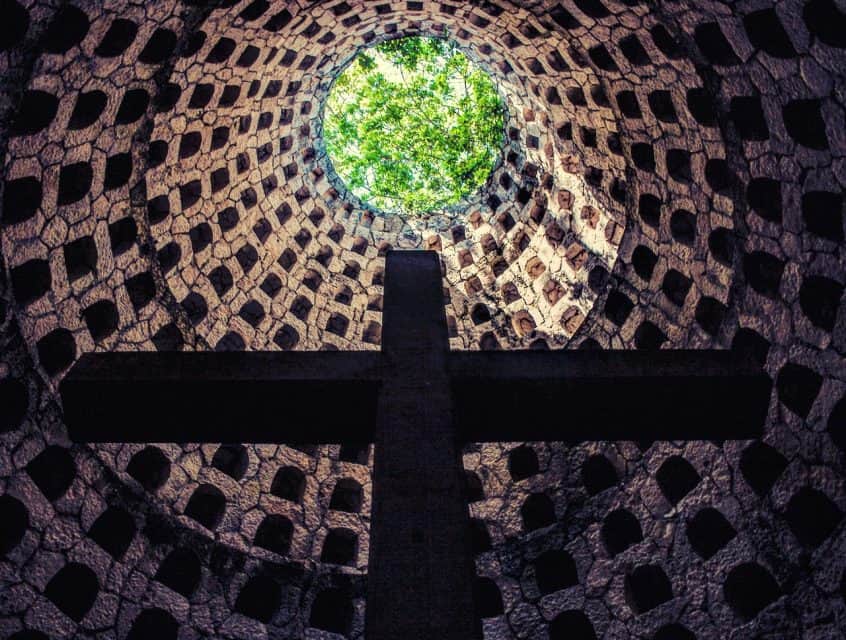 There are 900 guest rooms to choose from located in various "Casas". You will notice that each of these "Casas" represent the Mayan region. Relax and bond with the whole family in these gorgeously decorated rooms that open up to the ocean. You can go and enjoy movie nights at the end of the day.
Aside from that, guests of Hotel Xcaret can visit El Embarcadero Isla Mujeres too. This island paradise offers more activities that are suitable for the whole family.
Generations Riviera Maya
For families who want to go all out on their Mexico trip, book a stay at Generations Riviera Maya. This inclusive hotel aims to provide its guests with a relaxing luxury getaway. In fact, the resort aims to provide its guests with amenities and activities that they can bond over. It doesn't matter how young or old their guests are, trust that you will find exciting activities to do here.
For example, younger guests can pass the time at the kids' club. There are plenty of fun and educational activities to do here under the watchful eyes of the resort's staff. Teen clubs are also available to keep the older kids busy. This hang-out is perfect for teens 13 years old and above. Meanwhile, adults can take cooking classes, dance lessons, yoga classes, and more.
Aside from that, Generations' on-site restaurants will surely satisfy your cravings. In fact, even the pickiest eater will find a dish that they are sure to enjoy. One of the best things about staying here is their customer service. Since this is an all-inclusive hotel, expect to enjoy personalized service throughout your stay. With gorgeous rooms of all sizes to choose from, this is the perfect place for families who want to experience a luxurious vacation in Mexico.
Moon Palace The Grand – Cancun
Moon Palace Cancun is another option to consider. With its gorgeous surroundings, your trip here with the family will be one for the books. After all, this resort combines modern opulence with convenience. In fact, the lavish amenities that you will find here are ideal for guests of all ages. Also, the service here is impeccable. No wonder it is one of the best family resorts in Mexico these days.
Your kids will not want to leave this place anytime soon. After all, there are nine swimming pools on site plus a waterpark too. Aside from joining the kids' club, children can have fun splashing around one of the pools in the resort. The calm waters make it safe for children. Even older children will find something to occupy their time with. In fact, there's a lounge and gaming area for teens where they can meet other guests. Here they can play video games, watch a movie, and others. Aside from that, the whole family can head to the Playroom in NIZUC Spa & Resort. This is the sister hotel of Moon Palace that focuses on interactive as well as outdoor activities.
Of course, adults will not get left out in all the fun. After all, parents can book a spa treatment at Awe Spa. In addition, there is a fitness center at the hotel where you can burn some calories. If you want to spend some time with your partner, the adults-only pool is a great place to be. With the DJ handling the music, you can sip a cocktail or two while relaxing by the pool. Moon Palace is the perfect place for large families as the fun never stops here.
Fairmont Mayakoba
On your next family vacation, why not stay at Fairmont Mayakoba? They offer family-friendly activities and amenities suitable for all ages. Go and have fun splashing with your kids at one of the outdoor pools on the premises. If you want to go on an adventure, exploring the jungle is a must. The best part is that this resort caters to large families too! Bring the whole gang as they have residences and large suites to accommodate everyone.
What makes this resort extra special for kids is the Island Pool. The water slides here bring extra fun to the table. Aside from that, it comes with a splash zone as well as a wading area. In addition, there is a Discovery Club & Adventure Camp too. This supervised program will teach your kids more about the local culture. Of course, there are indoor activities too that your kids will enjoy.
While your kids are being entertained, parents can go exploring. The nearby grounds will put you in the best spot to enjoy the natural beauty of the surroundings. Meanwhile, the Willow Stream Spa is where you can enjoy various spa treatments. Indulge in massages or check the saunas and steam baths here. For those who don't want to miss out on their workout, there is a fitness center at your disposal. As you can see, the amenities at Fairmont Mayakoba are suitable for guests of all ages.
Club Med Cancun Yucatan
When it comes to the best resorts for families, you should add Club Med to your list. This all-inclusive family resort lies on the edge of the Riviera Maya. What makes this a great choice for your family trip is its location. After all, there are three white sand beaches nearby that you can explore. Not only that, but it is also where you will find the second-largest coral reef!
Aside from that, there are various land and water activities that you can do during your trip. In fact, you can go on day trips to explore Mayan ruins like Chichen Itza. This is one of the must-visit attractions in Mexico that you shouldn't pass up.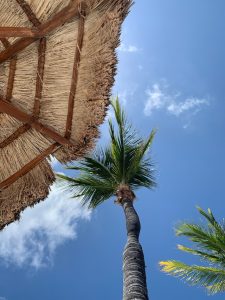 Aside from that, what better way to enjoy your stay here than upgrading to Club Meds Exclusive Collection family suites? If you are willing to splurge on your stay, check out their Jade Exclusive Collection suite. Not only will you have lavish accommodation, but it also overlooks the Caribbean Sea! Enjoy their breakfast room service while admiring the view.
Club Med offers Petit Club Med for guests 2 to 3 years old. Here they can do mural painting, treasure hunts, and more. They will also develop social skills while here. Of course, your little ones can also take a nap. Meanwhile, the Mini Club Med is open for children ages 4 and above. Even teens will have fun at the Club Med Password too. Here they can go on adventures or just relax by the pool. And if you go hungry, the restaurants here will surely keep your tummy full.
Four Seasons Resort Punta Mita
Meanwhile, this resort lies along the Pacific Coast of Mexico. Considered to be one of the best family resorts, there are plenty of amenities here for you to enjoy. Among these are tennis courts, a fitness center, beach cabanas, and more. Aside from that, you can also take part in releasing baby sea turtles. Or, immerse yourself in local culture.
Four Seasons Resort truly captures the Mexican spirit. In fact, you can swim on a private beach here. In addition, there is also a lazy river that the whole family can enjoy. Families who are looking for virtual learning spaces will love to stay here. After all, there are programs that are appropriate for school-aged children. In fact, check their Knowlege for All Seasons program to see what's available.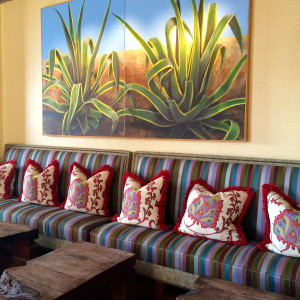 Of course, there are activities designed for adults. In fact, you should bring your golf clubs here. After all, there is a Jack Nicklaus-designed golf course in the resort. Once you are done for the day, you should make your way to Wellness & Spa. Choose your treatment from the wide array of spa services here. You can even have your partner join you too.
Afterward, you can bond with your children while dining in one of the restaurants on-site. Regardless of whether you are looking for Asian cuisine or Mexican dishes, you'll find them here. Don't forget to wait for the sunset over the Pacific Ocean while you are here too.
Montage Los Cabos
Another family-friendly resort to stay in is Montage Los Cabos. Here you'll get a great view of Cabo San Lucas. This hotel overlooks Santa Maria Bay which is a stunning beach you can visit. Aside from that, Montage Los Cabos focuses on Mexican heritage complete with authentic cuisine and family-friendly entertainment.
What's great about this hotel is that it blends luxurious accommodations with modern amenities. Not only that, but they also offer kid-friendly activities that will keep them entertained. You can opt to relax by the beach or go paddleboarding or kayaking if you like. For the more adventurous families, there are extreme water sports available too.
Montage Los Cabos is actually a great spot for families visiting for the first time. In fact, kids will fall in love with Mexico while they are here. With a splash park at their disposal and Paintbox children's program to keep them entertained, they will want to stay here longer. Even if your kids are into distance learning, they will not fall behind. Check the Montage Academy. This is where they can do their homework and lessons while on vacation.
Meanwhile, parents can indulge in adult-only activities like the Spa Montage Los Cabos. The treatments here were inspired by Mexican folklore. Aside from that, you can also join culinary classes or do yoga. Afterward, bring your family to one of the restaurants to have dinner. Bring the whole family if you like. This resort can cater to large families too.
Grand Residences Riviera Cancun
If you are looking for a hotel with kid-friendly amenities, this is the perfect destination for you. This is a stunning beachfront resort with spacious luxurious rooms for the family. Aside from that, there are three large swimming pools to swim in. There is also a children's pool, an adults-only pool, and a swim-up bar. It boasts a gorgeous beach that is not as crowded as other resorts.
The hotel itself gives a nod to Mexican culture. In fact, as soon as you step on the premises, you will be greeted with a warm welcome. Various modern amenities are at your disposal including a fitness center, a restaurant, and a spa. There is also a gym where you can work out anytime you want. The best part is that it is close to Cancun International Airport.
Bonus Options to Consider
The good news is that there is no shortage of family-friendly all-inclusive resorts in Mexico. Aside from the ones above, there are a few more to mention.
Dreams Tulum Resort & Spa
If you want to get away from Cancun's Hotel Zone for a bit, then head to Tulum. In fact, you should stay at Dreams Tulum Resort & Spa. Aside from its spacious rooms, there are plenty of activities for the family too. For example, you can bring your children to explore the Tulum ruins nearby. You can even go snorkeling or scuba diving afterward.
While your kids are busy at the Kids Club, you and your spouse can enroll in classes here. You can learn how to make your own skincare and spa products too. You can relax by the pool with a drink on hand.
AZUL Beach Resort
Family-friendly resorts often get a bad rep for not being luxurious enough. This is not true with AZUL Beach Resort. Aside from the luxurious vibe of the place, the activities here are a nice blend for children and adults. Yes, even toddlers can have some fun here. There are playhouses, dance lessons, and even a gym for the little ones.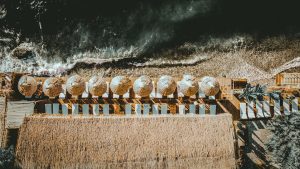 The good news is that you don't have to pack toddler items anymore. After all, the resort has all the essentials needed. You can use the available space for your other belongings. Meanwhile, parents can indulge in a relaxing spa day or sweat it out at the gym. Of course, there is no shortage of family activities here.
Hard Rock Hotel
Another resort to add to this list is the Hard Rock Hotel in Puerto Vallarta. In fact, this hotel is best suited for families with older kids and teens. You can try the musical instruments here or listen to live music. There are live shows and live entertainment to keep everyone enjoying themselves.
You'll also love the views here. In addition, the lounges will make you feel like you are at a rock and roll party. Aside from that, they offer 24-hour room service too. This way, your needs will be met for sure.
Conclusions
It doesn't matter if you are heading to Mexico City, Cancun, or Playa Norte, be sure to look for an all-inclusive resort for families. Staying in an all-inclusive hotel means that you can sit back and relax some more. What's great about these resorts is that they have activities for everyone. Among these are horseback riding, scuba diving, and snorkeling. You can even play beach volleyball, tennis, or golf.
Aside from being a short walk from the beach, some resorts offer private plunge pools too. This is one luxury feature that you can check out while staying in Mexico. The best part is that the dining options in these all-inclusive resorts will take you around the world. In fact, no matter what food you are looking for, you are sure to find them here.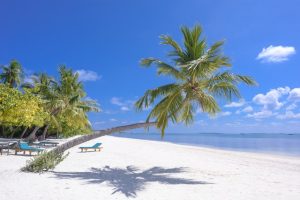 Booking a trip to Mexico with the whole family is a great idea. After all, there are dozens of all-inclusive resorts where you can stay in. Regardless of your budget, you are sure to find the perfect spot for you and your children.