We all have kids and grandkids, right? Traveling with your infant or toddler is a great way to bond together, especially as a grandmother. But it also means being extra careful with the child seat that you are using. Buying your own car seat is important for their safety and yours. The same goes true during air travel.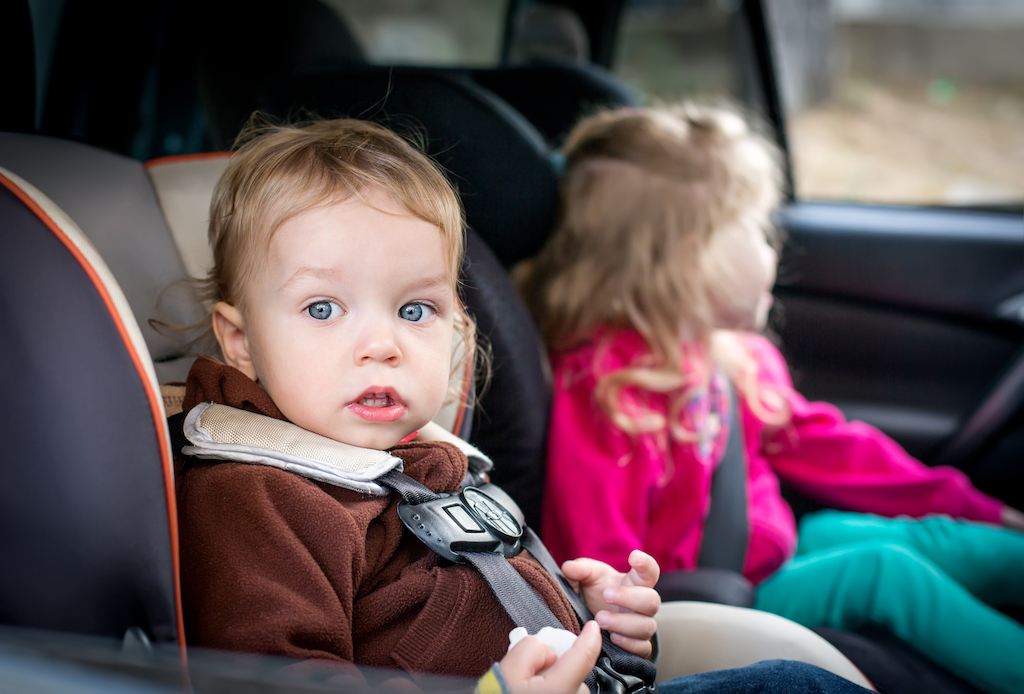 ---
What's in this post:
hide
Guide to the Best Travel Car Seats 2022
(FAA APPROVED CAR SEATS)
---
---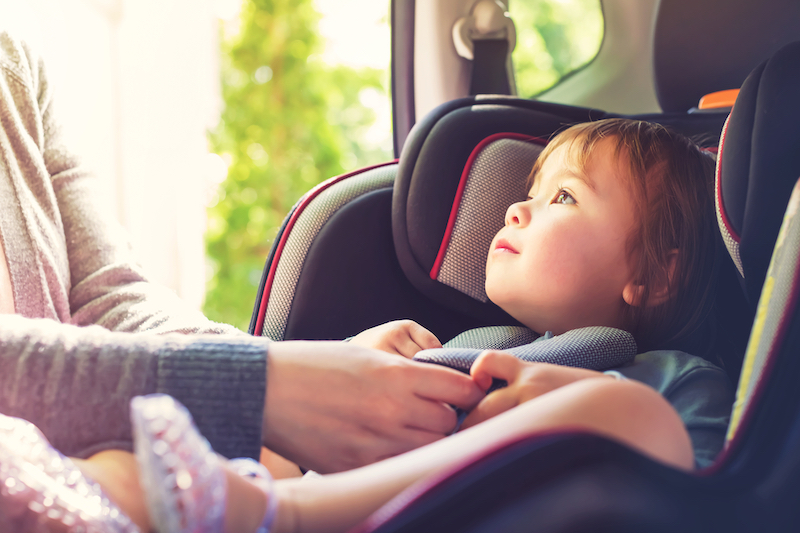 The Federal Aviation Administration (FAA) recommends that you get a seat that is ideal for airplane use. You can find an FAA-approved car seat but if it is bulky, it can pose a problem. How will you know what is a good fit for your travels?
Should You Bring a Car Seat for Airplane Travel?
It is up to you if you want to bring your child his or her own seat for your flight. However, the FAA recommends it for children weighing up to 40lbs. You will need to invest in a child safety seat that comes with a 5-point harness. This means that you will need to pay extra for the seat if you are going to use one.
Two-year-olds don't need car seats during plane flights. But you can buy one or use an AmSafe CARES harness instead. Children under two years of age can be seated on your lap. The flight attendant can provide you with a lap belt to harness your baby on your own belt for safety. There is a chance that you can get an extra seat free of charge. You just need to arrive at the airport early and request one. The ground crew will check if there is one available on your flight at no extra cost.
Can You Use Your Car Seat on the Plane?
It's great that your infant seat is FAA-approved. However, this is not the only requirement when traveling. You need to check the airline's requirements too prior to booking a flight. This way, you will not waste money buying a travel seat that does not meet the airline's standards. Here are a few things to consider on car seat use when traveling.
#1 Airline requirements vary
Keep in mind that airline rules may change. If you have used a car seat in one airline, it doesn't mean that you can do the same on the next one. Airline rules also vary from country to country. Airline companies in the USA follow FAA rules.
According to the FAA, a child can use an approved CRS when a seat has been purchased by their parents. They should also accompany their child during travel. Also, the child must meet the weight limits for the CRS.
#2 Airline car seat policies
Airlines recommend that the airplane seat for a car seat should be near the window. Placing the CRS on a window seat prevents the row from being blocked. Some airline policies on CRS for aircraft use vary. For example, American Airlines allows the use of a forward-facing car seat. Cathay Pacific accepts rear-facing car seats as long as they do not affect other passengers.
Key Features of the Best Car Seat for Travel
There are several factors you need to consider when buying a car seat for travel. These are:
#1 FAA Approved Car Seat Sticker
An infant or toddler car seat must have an FAA sticker attached to it. It should read that it is certified for motor vehicles and aircraft use.
#2 Weight
You should also consider the weight of the car seat. A bulky seat can be difficult to carry during travels. A lightweight car seat that is FAA-approved can be a good choice.
#3 Width of Seat
Car seats have different widths. A car seat that has a narrow width is a good choice for air travel.
#4 Age and Weight of Child
A bucket-style infant car seat is ideal for airplane use. It fits the age and weight of an infant. Finding a car seat for a toddler is trickier. You can consult the airline for their recommendations.
Best Car Seat Options to Consider for Air Travel
Searching for a child safety restraint system can be daunting. This is because there are so many options to choose from. Investing in the right car seat can give you the peace of mind you deserve. Here are a few options to consider for the best travel car seat.
Chicco KeyFit 30 Infant
This infant carrier is ideal for both land and air travel. This lightweight car seat takes up little space and can keep your child safe too. It has a five-point harness system that is easy to adjust. It has a carry handle that features two positions. This lets you carry it without any fuss.
The compact design is a plus but it does weigh around 17 lbs. You will need to buy another car seat once your child outgrows this. It is still a good option since you can use it as a car seat, airplane seat, and stroller.
Cosco Scenera Next
The Scenera Next is a great addition to this car seat list. It is a compact convertible seat that is easy to bring. This is because it weighs only 10.38 lbs. Its lightweight feature makes it easier for you to carry it.
It also has a forward and rear-facing mode. Children can use the rear-facing design as long as they weigh between five and forty pounds. It comes with a side impact protection that meets FAA standards. The Scenera Next also has a removable cup holder. What makes this the best option is that it is compact, safe to use, and affordable.
Britax Emblem
The first thing that you will love about this car seat is its 10-position harness with an adjustable headrest. You can adjust the height easily to secure your child on the seat. It has an extra layer of protection for side impact so you can use it for both air and car travel.
The Britax Emblem weighs around 19lbs but it is narrower so you can use it safely on the plane. It comes with forwarding and rear-facing features too. You can lock the lower anchors easily with a click. A push of a button will release the latch for convenience.
WAYB Pico Travel Car Seat and Travel Bag
The Pico travel seat comes with a latch system and a five-point harness. The latch system allows it to be strapped into the airline seat using a seat belt. It weighs only 8 lbs plus it is foldable too. You can place it in its carrying sack or attach it to your luggage.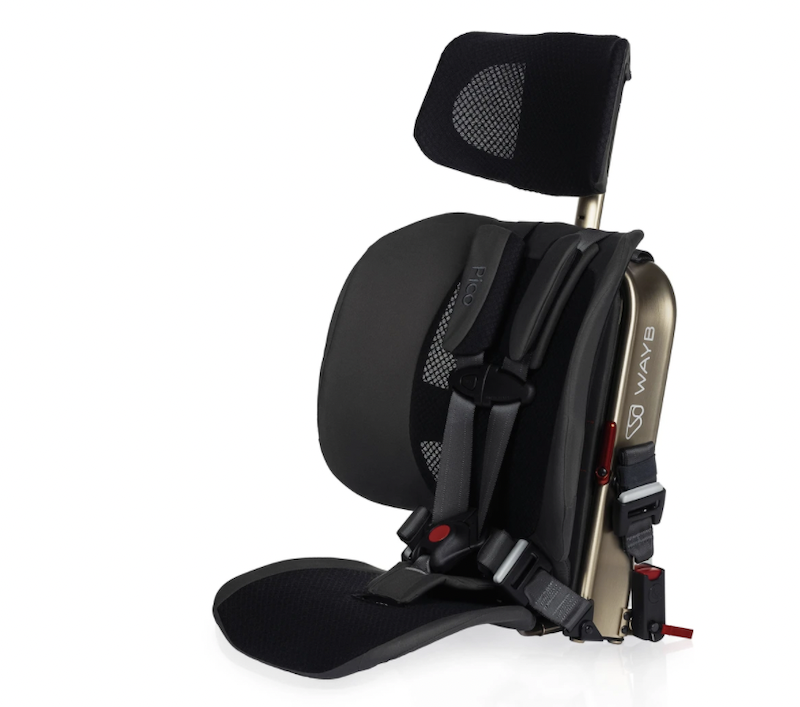 This is only a front-facing car seat and may not be ideal for everyday use. It may look and feel like a booster seat though. It still passed all the safety features by the FAA so it is a good option to look into. This car seat is ideal for young children two years old and above.
Affordable Car Seats
Doona Infant Car Seat
Doona is the best convertible car seat for an infant. It converts from a car seat to a stroller. It does not have a lot of features like a car seat travel bag. You can only use this option until your child is a year old. This means you will have to purchase a new seat for them afterward.
It comes with a five-point harness and is only a rear-facing car seat. You can wheel it to your seat on the plane though. It does weigh a bit but is convenient since it can convert into a stroller. This comes in handy, especially after a long flight.
Evenflo Sonus
The Evenflo Sonus is a great option for a travel seat because of its compact size. It can convert from rear-facing to forward-facing as your child grows. The buckle locations are strategically placed to prevent hot burns. It also comes with adjustable straps for ease of use when strapping in small children.
The compact design allows up to three car seats to be installed in a rental car. This way, you can bring your children with you on the road without worrying about their safety.
Safety 1st Guide 65
Safety 1st is one of the lightest infant car seats in the market. It provides forward and rear-facing modes and is compact enough for both small to large vehicles. This portable car seat has five harness heights and an adjustable shoulder belt too.
This travel system comes with a removable cup holder and removable pillows too. It is usually a top pick for parents of children who weigh between five to sixty-five pounds.
Graco Contender
Buying the Graco Contender is a good idea for an airplane car seat. It offers easy installation for both car and aircraft use. The Simply Safe Adjust Harness System lets you adjust the headrest and harness at the same time.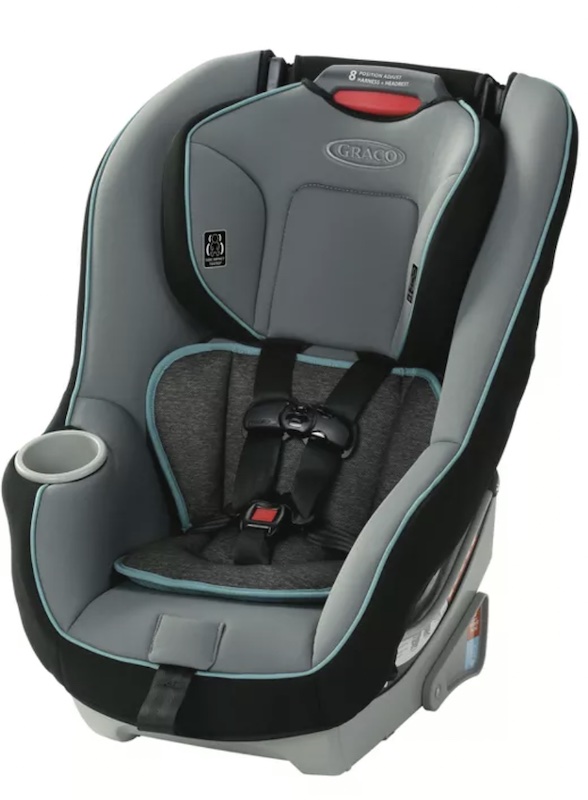 It has two buckle positions to keep your little one snug in their seat. This is a great choice if you are looking for a car seat that will keep your child safe from unexpected turbulence. Your child will feel comfortable with its removable body support.
Other Options to Consider
Cybex Aton 2
This European-made car seat is for rear-facing use only. It does make up for it by being lightweight. This does not mean that it compromised its quality. The narrow car seat is still the safest place for your little one. This is because the company has a reputation for its safety features.
The Cybex Aton 2 is ideal for children weighing between 4 to 35lbs only. It is also expensive but can be used not just for air travel. It is also FAA approved but you need to check with airlines if they accept rear-facing car seats.
Peg Perego Primo Viaggio 4/35 Infant Car Seat
This slim car seat is also a good choice for air travel. It comes with soft padding and a stylish design. You might find it a bit expensive but it is the narrowest car seat in the market. It is compatible with a travel system but is only rear-facing. This is ideal for babies weighing 4 to 35 lbs only.
The Right Tight System base is not compatible with airline seats. You should consider this when weighing your options.
Baby Trend Flex Loc Infant Car Seat
You can also opt for the Baby Trend Flex Loc if you are looking for a narrow car seat. You can use it on the plane without its base. It is designed to be forward-facing only. It does not cover a wide range of weights. This car seat is ideal for weights between 5 to 30lbs only.
It is compact but it weighs a bit heavy. You should factor in its weight when searching for a travel car seat.
Tribute LX Convertible Car Seat
The portability and weight of a car seat are important factors to consider. Fortunately, the Tribute LX scores high on this front. It meets all the federal safety standards which is a plus. Among its best features are its five-point harness and four shoulder strap positions. It is lightweight and compact so it is easy to bring with you.
It doesn't come with a diaper bag but it has removable cup holders. The seats are machine washable for easy maintenance. It can be used both front-facing and rear-facing too.
A Guide to Buying a Car Seat for Air Travel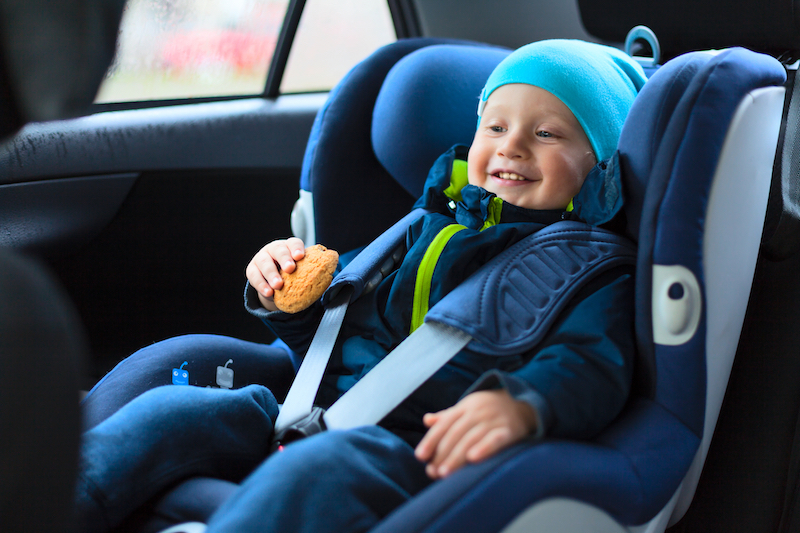 It is hard to find a car seat that will fit the overhead bin on a plane because of its design. This means that you will need to book an empty seat or request one. The good news is that airlines are accommodating.
However, buying a car seat for air travel isn't easy. Yes, the American Academy of Pediatrics recommends using it but which one should you buy? Should you get a convertible car seat or an infant seat? Will it fit the overhead compartment? Is a seat belt enough to fasten it safely? These are just a few questions that might pop into your mind at the moment.
It would help if you consider the following tips when shopping for one.
#1 Choose convertible car seats
A convertible car seat is the safest way to bring your child with you on your travels. It weighs lighter compared to an infant carrier. You can also switch from air to land travel easily. You just need to strap in the car seat properly and you are good to go.
#2 Get a car seat that weighs 12lbs and below
Get a car seat that doesn't weigh above 12 lbs. This is because you will have to carry it throughout your trip.
#3 Consider cheaper car seats only for travel
You can purchase a cheaper convertible car seat if you will use it for travel only. These car seats are made from cheaper materials but they get the job done. You can check Evenflo and Cosco for budget-friendly convertible car seats.
#4 Look for compact models
Compact convertible car seats are also worth considering. You can purchase one that fits three across. This way, you will be able to use it on the plane and your rental car without any problems.
#5 Choose FAA-approved car seats
Buy a car seat that is federally approved. This means that the car seat has met the federal standards of safety for children. The car seat must have an FAA sticker on it to prove that it has passed the strict standards. Don't buy it if it doesn't have this sticker.
#6 Skip booster seats
Booster car seats are not accepted in an airplane. A travel car seat must have a safety harness to secure your child to the air seat. This is to ensure that your child will not get hurt when the plane rolls or pitches because of turbulence.
How to Install a Car Seat on an Airplane Seat
You should not wait until you are onboard a plane to learn how to install a car seat. The first thing that you should do is to check that the car seat is not blocking other passengers. Request for a seat belt extender to install a rear-facing car seat.
You will need to tilt the airline seat a bit so you can feed the seat belt through. Don't hesitate to request a seat belt extender when needed. Your flight attendant will have one ready.
Traveling with an infant or a toddler is scary. But you can make it a smooth experience by investing in the right car seat. The ones mentioned above are good choices to start with. You can always weigh their pros and cons before you buy one. It would help if you check the airlines too so you will know which ones are compatible with their requirements.
A convertible car seat can make your travel easier. It pays to do your research first so you will land the best one. Car seats can range from cheap to expensive. You need to consider how often you will use it too. Don't forget to take into account the weight and portability of the car seat. This is because you will be bringing it to and from the airport along with your bags.
Air travel is quite safe for your little one. You can take advantage of car seats to protect your infant or toddler while onboard the plane. Make sure that the one that you will choose is FAA approved. You will not be able to use one without an FAA sticker attached to it.