Ah, Venice! This city is known for its historical importance and pretty attractions. Tourists who visit Italy often stay here for a few days to immerse themselves in its beauty. Aside from exploring the streets and the canals of Venice, there is another popular activity to do here. That's right! Cafe hopping here is a treat. After all, they call Italy a Coffee Country so why not enjoy a good cup of coffee or two here?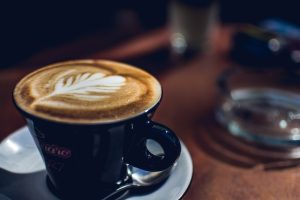 ---
Coffee! Your Guide to the Best Cafes in Venice
---
---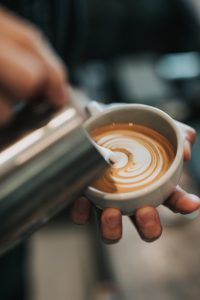 But did you know that there was an attempt to ban coffee in Italy? The advisers of Pope Clement VIII asked him to ban this beverage because of its ties to the Ottoman Empire. However, after tasting it, Pope Clement decided to "baptize" the coffee beans. The rest was history.
Best Coffee Shops to Visit in Venice
Italians take their coffee seriously. As mentioned before, you can't visit Italy without having one. For sure, once you taste Italian coffee, you will be eager to try some more. In fact, I believe that you need to experience Venice's coffee scene during your trip to Italy. But where to start? Don't worry, here are the best places to enjoy great coffee in the city.
Caffè Florian
I would recommend Cafe Florian as your first stop for coffee in Venice. Not only is it the oldest cafe in the city, but second oldest in the world. This is the first cafe that opened in Venice and it is still operational. How cool is that? In fact, visiting this historic café is a must for anyone in Venice. This shop lies in the stunning archways of the Procuratie Nuove in Saint Mark's Square. You will spot it on the famous Piazza San Marco. If you are in the city for the Venice Film Festival, you might want to stop here first.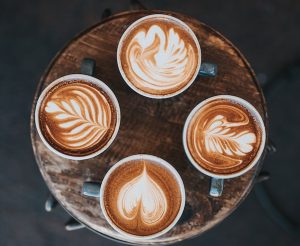 Although the products at Caffe Florian are on the expensive side, there is more to enjoy here other than their coffee. In fact, the ambiance, their friendly staff, and the furniture are all part of the price you pay here. I say that it is worth it.
What better way to enjoy your afternoon than having coffee here paid with their sweet treat? Also, here's a little trivia for you. Guests like Lord Byron, Marcel Proust, and Charles Dickens used to visit the cafe. Just imagine all the famous people dining here! Head here during the carnival season and watch how this cafe transforms in time for the festivities.
Torrefazione Cannaregio
Another great spot to visit for amazing coffee is Torrefazione Cannaregio. This 1930 cafe can be found on the Ormesini canal. Did you know that the word Torrefazione means roastery? In fact, not only does this cafe serve its own coffee, but they also sell both ground and whole coffee beans too.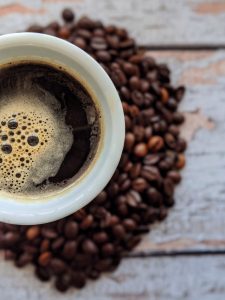 Aside from that, neatly tucked in their mahogany shelves is a wide selection of coffee waiting to be tried. If you are unsure which coffee to get, their knowledgeable staff will point you in the right direction. Tourists visiting in the summer should get their shakerato. This is espresso shaken with ice and a little bit of sugar until foamy.
Caffè del Doge
If you are in Venice for excellent coffees then make your way to Caffe del Doge. This Torrefazione was established in 1952. Today, it continues to choose the best coffee beans in the market and artisanally roast them using the ancient Venetian method. Locals consider Cafe del Doge to be one of the best coffee houses in the city.
You will find this cafe near the Rialto Bridge on a sleepy lane. In fact, you just need to follow the smell of freshly-ground coffee down the narrow street to get to the shop. Its building was once a coffee roaster but now has transformed into an elegant shop.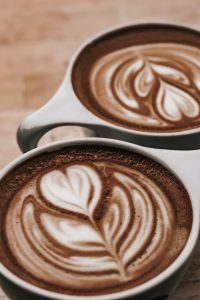 The selection of brews here is sure to tickle your tastebuds. You can start with one of their indulgent cappuccinos, a cup of hot chocolate, or try their specialty coffee. Most specialty coffee shops often use a La Marzoco machine, like Ditta Artigianale in Florence, but not here.
Aside from that, this coffee bar has a second location in Cannaregio. It is the perfect place too because it is near the train station. If you have been traveling around the city, this is a good spot to have a quick break. You can then head to the local market nearby to see more goods.
Rosa Salva
Meanwhile, this shop was founded by Andrea Rosa back in 1870. What started out as a mobile catering service has now transformed into a cafe in multiple locations. Whichever location you go to, it will surely make a great place to enjoy coffee and watch people passing by. If you are an espresso lover, then make sure you drop by this shop. After all, they make the best espressos here!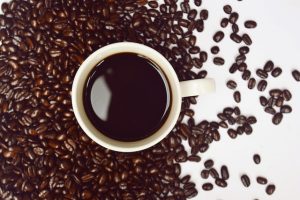 Aside from that, their pastry shop has plenty of fresh pastries to enjoy. You should try their cream puffs, baba, and tarts to name a few. The shop's gorgeous interior makes for great photos and for lounging. You can even enjoy your order at the cafe's counter at normal prices. Before I forget, do try their pistachio cream puffs. This is one of their best sellers.
Pasticceria Da Chiusso
Is your sweet tooth clamoring to be satisfied? Head to this tiny patisserie which is a short walk from San Zaccaria. Not only do they serve great coffee in this family-run cafe, but expect freshly made pastries too.
If you are wondering what to order, go for their loaded cannoli with mascarpone. In addition, their jam tarts are perfect for pairing with their cappuccino or even a light drink. Don't forget to order their baba the next time you visit. This is a spongy, sweet cake soaked in rum. It's a delightful treat before or after exploring Venice.
Adagio Caffè & Wine Bar
Can't choose between coffee or wine? How about day or night? Regardless of what you choose, Adagio Cafe & Wine Bar is open until 11 pm. This is the perfect spot for night owls who want a quick pick-me-up.
Aside from their coffee products, they also have an extensive list of cocktails to choose from. If you are into trying their liquor, you might want to learn how Italians drink. You might like the Italian tradition when it comes to their evening drink. Don't forget to try their Venetian Cicchetti while you are here.
St. Mark's Square
Having a morning cup of coffee at Saint Mark's Square may be a bit pricey. However, you are also paying for the ambiance here. Aside from that, they also make a mean espresso here which is the kind of coffee that will perk you up for sure.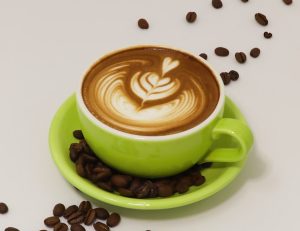 If coffee is not your thing, then why not have a glass of barley wine? Sipping your wine while listening to the live music coming from the square is one way to enjoy a relaxing atmosphere here.
Caffe Rosso
Younger customers often head to Caffe Rosso for their caffeine fix. This bohemian-style cafe is a favorite meeting point for hipsters and college students alike. After all, it is near the party spots in Campo Santa Margherita.
This is the perfect place to enjoy a cup of good coffee in the morning. You can also make your way here for a warm delicious treat in the afternoon. Either way, you'll enjoy your coffee break here for sure.
Gran Caffè Quadri
Gran Caffe Quadri is one of the best coffee places that you will find in Venice. This is not surprising since this store has had continuous operation since it opened back in 1775. Thanks to its years of history with local and international customers, this cafe pays close attention to what they serve. After all, they cater to a wide selection of customers. This is why they make sure they serve dishes that are appropriate for everyone.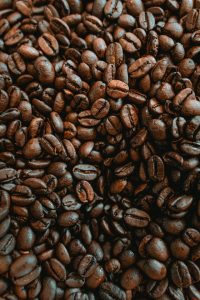 Aside from coffee, they also serve all kinds of Italian liquor too. Guests love this spot because it is the perfect combination of modern and classic. Although the store was renovated back in 2018, they were able to preserve most of its original look. This cafe dates back to the 18th century which is why seeing its original design is a treat for tourists.
Caffe Brasilia
Are you looking for a good place to hang out and have coffee? Caffe Brasilia is a hole-in-the-wall type of cafe that you might miss. However, I do not recommend that you do that because you are going to miss their offerings.
Aside from their inviting atmosphere, you will also be welcomed by the rich smell of freshly brewed coffee. They do serve great cappuccino here which you can pair with a light snack.
Menotti
Who would have thought that Venice beach will be an ideal place to find a coffee shop? In fact, Menotti is just one of those cafes that have the best cups of coffee in the area. Locals and tourists alike love the warm and inviting atmosphere in this tiny cafe.
The best part is that it is near the sidewalk making it accessible to everyone. They serve a wide range of coffee products here including Spanish latte. In fact, their caffè latte is one of their best sellers.
Cafe Vergnano
Meanwhile, this charming cafe near the Rialto Bridge called Cafe Vergnano is the best place to get some caffè macchiato. You can sit outside, sipping your drink, while people watching. During the summer, order their Shakratos. This is a hot-air drink made by shaking ice and espresso. You can even add a shot of Bailey's to it. Aside from that, their latte macchiato is quite delicious too.
Harry's Bar
Although Harry's Bar is more of a bar and restaurant instead of a cafe, it is still worth mentioning. After all, it was considered a national monument in recent years. Just like the old cafes, Harry's Bar had its own fair share of famous people. Among these are Charlie Chaplin, Truman Capote, and Orson Welles.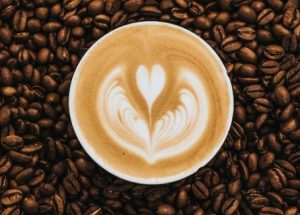 More of Italy's Best Cafes to Try
Coffee is indeed a popular drink in Italy with good reason. After all, they have a wide range of delicious roasts that will satisfy your tastebuds. In fact, think of the Italians as connoisseurs of coffee. One of the best ways to experience the coffee culture in this country is to head to their cafes. The good news is that there is no shortage of options here. In fact, apart from the ones mentioned above, you should check these ones as well.
Antico Caffè Greco
Step outside of Venice and make your way to the Italian capital, Rome. Opened in 1760, this is the second oldest cafe in the country. Expect the prices of dining in one of their old rooms to be expensive. However, you can save more if you enjoy your coffee while standing at the bar.
Caffe Al Bicerin
This coffee shop in Turin has been favored by well-known individuals. Among these are Alexandre Dumas, Ernest Hemingway, and Umberto Eco. Aside from being the first one to sell chocolate and coffee in the city, it was here that bicerin was developed. Bicerin is an alcohol-free drink that makes use of chocolate, coffee, and sweetened milk cream.
Conclusion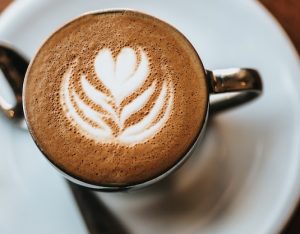 Seeing tourist crowds in Italy is not unusual. After all, this is a favorite tourist destination in Europe. With its rich culture and historical structures, tourists travel here to see the sights like Piazza Navona. But there is more to this country than its historical buildings. In fact, coffee is quite famous here as well.
A great way to experience the coffee scene in Italy is to look for the best cafes in the cities. Staying in these cafes even for a little bit is an experience you won't forget. With great customer service and even better coffee products, you are sure to love coffee even more.