Grand Bahama Island boasts beautiful beaches and miles-long of crystal clear waters. This is why it is a popular destination for vacation goers craving the beach. In fact, there are tons of activities that you can do here during your trip. Aside from swimming, you can also go snorkeling, scuba diving, and fishing even. You can even ride banana boats or go parasailing. The list is pretty long!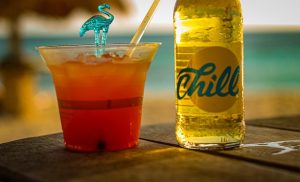 ---
Things to do in Grand Bahama Island
---
---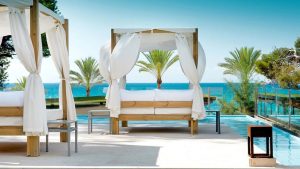 In fact, the real challenge is choosing what activities to include in your trip. Well, this blog post has got you covered. It lists all the top things you can do on Grand Bahamas Island. Let's take a look!
Best Things to Do When in Grand Bahama
The Island of Grand Bahama attracts millions of tourists each year. With gorgeous beaches and activities to do, even the whole family will find something to enjoy. If you are thinking about what to do here, you should consider the following:
Visit the Popular Lucaya Beach
This is one of the best beaches you will find on the east end of the island. Guests here will be spoiled for choices in terms of water sports. Among these are parasailing and jet skiing. You can even go on a long walk along the beach or hit the party scene if you like. There are bars and restaurants nearby where you can have some fun jet skiing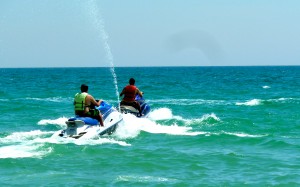 Take note that this is not a quiet spot, but walk a little further to the left and there will be a less crowded beach to sunbathe on. Guests of Grand Lucayan Resort can also check this public beach if they like. It is just a short distance from the resort grounds.
Head to the Gold Rock Beach
Gold Rock Beach lies in the Lucayan National Park just 45 miles from Port Lucaya. It is accessible via a car or a scooter. Although there is nothing much to see along the way, the journey is well worth it. In fact, this secluded beach has everything you need for a quiet getaway. There are picnic tables, barbecue pits, and benches here.
Locals love to come here during the weekend. This is why the best time to visit is on a weekday. There is a good chance that you will have the entire beach all to yourself.
Spend the Day at Junkanoo Beach Club
Meanwhile, Junkanoo Beach Club is a great place for those who prefer to spend the day in one place. Aside from their beach chair rentals, there are umbrellas, paddle boards, and more here. There is also a bar and restaurant here with great views too.
In addition, there is a straw market here where you can do a little bit of shopping. Guests can go snorkeling here for less than $19. You will go on a short boat ride to the coral reefs nearby. Junkanoo Beach Club also opens early for cruise ship passengers who want to relax on the beach.
See the Rand Nature Center
For those who want to see the local flora and fauna, head to Rand Nature Center. In fact, this is a paradise for nature lovers. Bird lovers will enjoy spotting different species of tropical birds here. There are viewing areas here too, so keep your eyes peeled for them.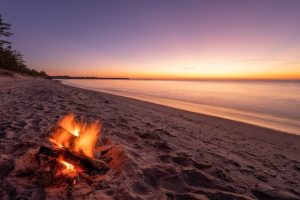 Aside from that, there is a 2,000-foot-long trail that will take you into their pine forest. Here you will find signs and exhibits about the flora and fauna. In addition, you'll learn a thing or two about the Bahamian culture too which is a plus.
Go Horseback Riding
If you are looking for a unique experience in Grand Bahama, try horseback riding. This guided tour will take you to the highest point on Grand Bahama Island. From this high up, the trail will take you along the endangered pine forest and Cooper's Castle. Soon, you will find yourself under the towering canopy of the hardwood trees.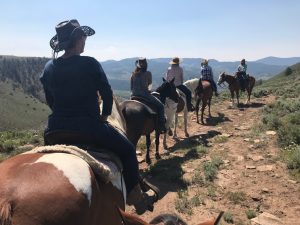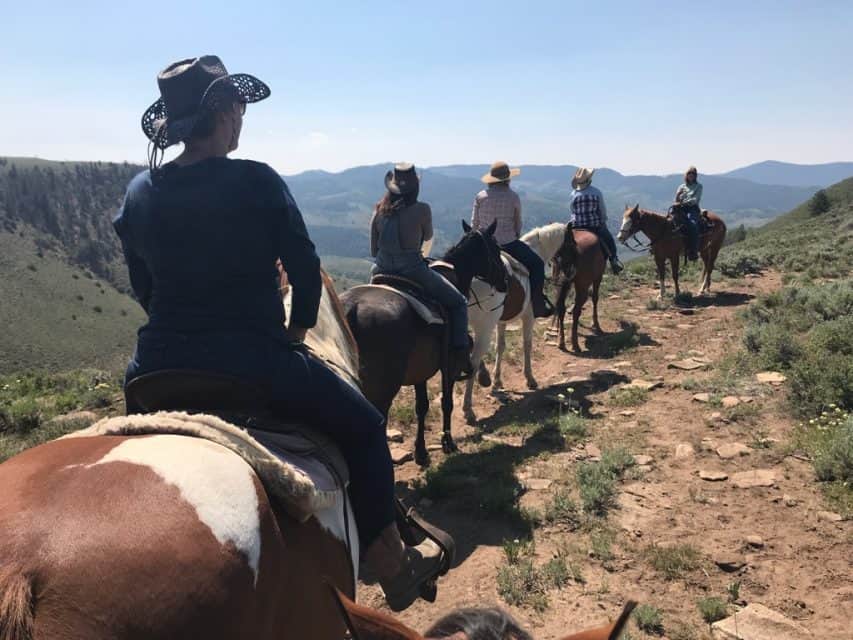 The trail will lead you to the south shore where a secluded beach awaits you. Keep in mind that you are riding island-born horses in this eco-tour. They know their way down to the white sand beach so wear appropriate clothing. You are going to get wet here for sure.
Enjoy Peterson Cay National Park
This small island is only accessible by boat. Aside from that, this protected park is just a mile away from the southern end of Grand Bahama. The good news is that tourists are welcome to visit. This is one of the best places to go snorkeling. There is plenty of marine life and corals here. A great way to make the most out of your snorkeling here is to book a tour. This way, you will not miss seeing tropical fish, nurse sharks, and manta rays to name a few.
Fortunately, there are several outfitters here that offer both snorkeling and kayaking packages. This is a great addition to your itinerary, especially with the crystal clear waters waiting for you to swim or snorkel in. Thanks to its isolated location, this national park is quickly a favorite among those who want to get away from the crowd.
Inland Blue Holes and Caverns
The Islands of the Bahamas are home to blue holes or sinkholes and cave systems. This is why it only makes sense that you should see them while you are here on vacation. Fortunately, Calabash Eco Adventures provides several tour packages for travelers. In fact, this is a great way to see these natural wonders and more!
This six-hour tour will take you to the Lucayan National Park. In addition, you will see Ben's Cave too. This is a favorite diving spot in the Bahamas. If you want to explore its depths, Calabash has a diving package that you can book as well. Aside from that, guests can also go snorkeling at Owl's Cave. Not only that, but this extensive tour will also bring you to Freetown Beach and Banana Bay Beach. You will get to dine in one of the restaurants here or have a cocktail or two.
Garden of the Groves
Meanwhile, if you are in the heart of Freeport and want to get away from the crowd, then make your way to this garden. Garden of the Groves lies on 12 acres of land. This botanical paradise boasts waterfalls, stunning gardens, and flowering trees. Aside from that, there is also a meditation labyrinth for guests to enjoy.
The nature trails here will take you to see both local birds and migratory birds. In addition, there is a petting zoo on the premises perfect for the young and young at heart. Garden of the Groves is a certified Wildlife Habitat by the United States Wildlife Federation. This is not surprising given that is home to a myriad of animals and plants. You can even go on a guided tour here if you like. Your tour guide will show you the best spots here including the highlights of the garden.
Shop at Port Lucaya Marketplace
Of course, the Bahamas is not only known for its beaches but its marketplace too. In fact, Port Lucaya Marketplace is a popular hangout for locals and tourists alike. This marketplace lies on Seahorse Road which makes it accessible to everyone. It doesn't matter if you are here to shop or dine, you will not be disappointed.
Among the highlights of this marketplace is Count Basie Square. This is where you will hear live music. You will find it at the back of the Marketplace along with the 50-slip marina. What you'll love about this space is that there is a large straw market here. Aside from that, there are specialty stores and other boutiques here to enjoy. In fact, you will find the best jewelry and perfume stores here. And because there is a cruise port at the Freeport harbor, cruise passengers can easily visit this marketplace.
Book a Dolphin Experience
No trip to the Bahamas Islands will be complete without having fun at the Dolphin Experience. The Underwater Explorers Society operates this fun-filled adventure in Port Lucaya Marina. What's interesting about this place is that there are different tour levels to choose from. For example, they have the dolphin swim, dolphin trainer for a day, and getting kissed by a dolphin to choose from.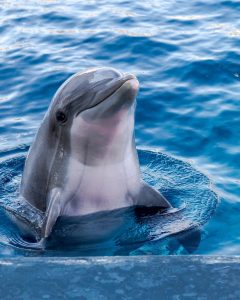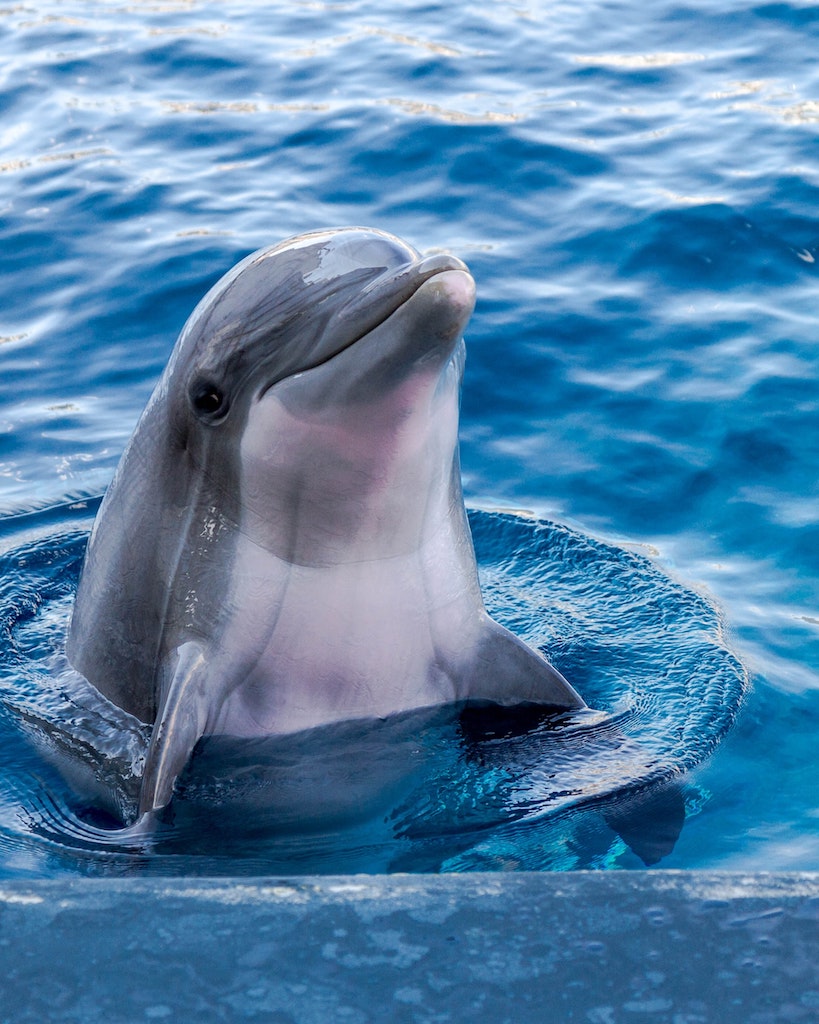 Aside from that, there is also an opportunity to go on a shark dive with them. In addition, Unexso offers reef dives, dolphin dives, and wreck dives out in the open waters. Check out their Dive In Bar for some snacks after.
Play a Round of Golf
Did you know that Grand Bahama Island is a great place to play golf? Regardless of whether you are a newbie or a professional, playing on a golf course here is a unique experience. Choose between their 18 or 19-hole golf courses overlooking the Atlantic Ocean. \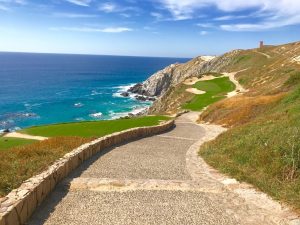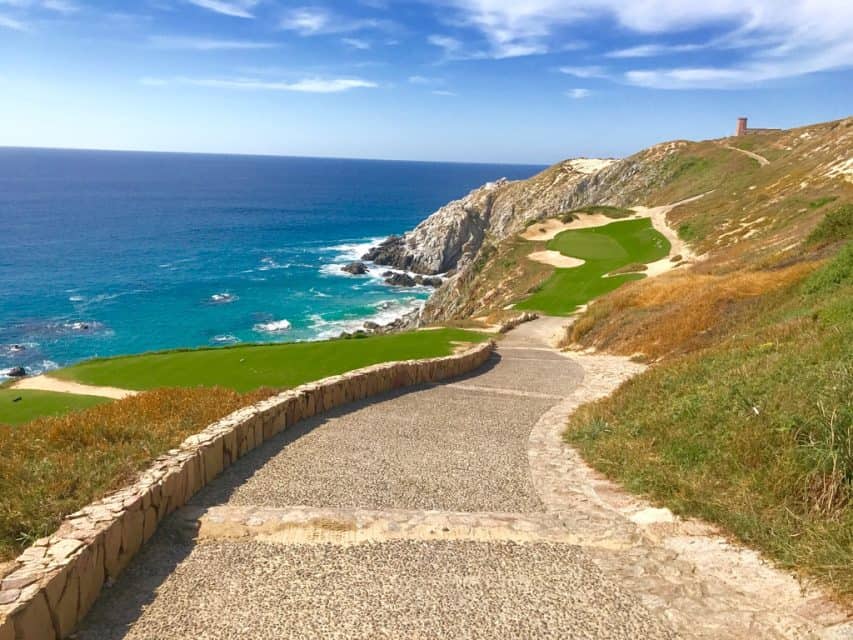 See Lucayan National Park
Meanwhile, a trip to the Lucayan National Park in Freeport should be in order. This 40-acre park is one of the most beautiful environments not just in the Bahamas but in the entire Caribbean Islands. Aside from its lush foliage, you'll also see hundreds of different bird species here as well. Not only that, but the underwater caves are a must-see too.
This national park boasts of different ecosystems. No wonder it has become a popular tourist destination on the entire island. After exploring Lucayan, you can make your way to Gold Rock Beach. You can cool off here or you can go on a short walk along the beach. Here's a fun fact about this beach. This is where they shot some scenes for the Pirates of the Caribbean movie. How cool is that?
Try Bahamian Cuisine
Dining is another worthwhile activity on these islands. After all, you will find a wide array of culinary options here that are sure to satisfy your taste buds. In fact, you can experience fine dining at the upscale Continental restaurant.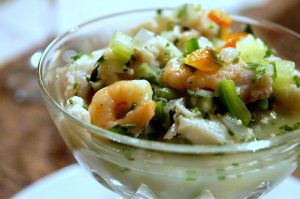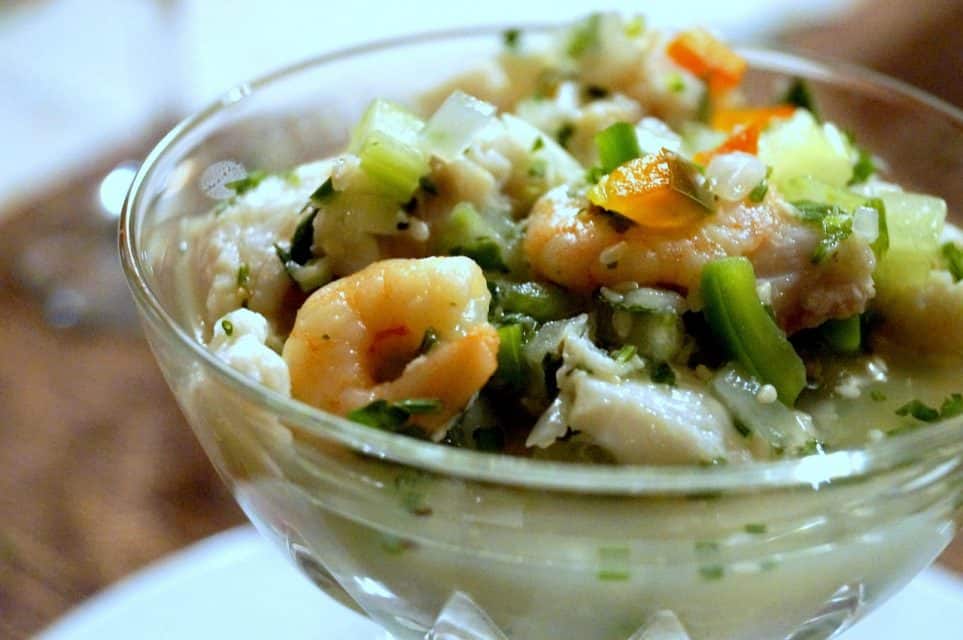 Aside from that, you can also head to Smith's Point Fish Fry for a traditional cookout. Among the dishes served here are conch salad, lobster, and red snapper. Enjoy delicious food while listening to traditional Bahamian music. Make new friends while having a glass or two of rum too.
Tour Freeport on Four Wheels
If your small group of adventurers wants something exciting to do, I recommend doing this. This ATV tour will take you through different terrains on the island. For example, you'll be out exploring the Grand Lucayan Waterway and the lush jungle. You'll also be riding towards the Garden of the Groves and more. At the end of the tour, you are sure to have your fill of the beauty of the island.
Go on Tours
Another activity that you should look into is going on tours on this island. You can start with their historical tours where you'll learn a thing or two about the islands. This includes a tour of some of the best restaurants on the island which is a plus.
Aside from that, you can also go on a tour around the Bahamian Brewery. Here you will learn how they use traditional ingredients to create their beverage. Not only that, but you can also sample their products at Jimmy's tap bar.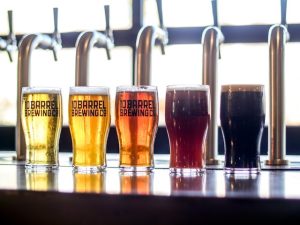 There is also the West End Ecology Tours to consider. Aside from seeing a mangrove swamp, you'll be able to observe the wildlife here too. Meanwhile, make sure that you go on tour to the Perfume Factory. Set in a replica of an old Bahamian mansion, you'll find all the top fragrances on the island right here.
Conclusion
Grand Bahama Island is a favorite place among travelers with good reason. With its warm climate year-round, it's hard to resist the call of the pristine beaches, sand dunes, and clear waters. In fact, you'll be spoiled for choices when it comes to beaches. You have Taino Beach, Xanadu Beach, and Gold Rock Beach to name a few. It is not surprising why many opt to go on a day trip to the Bahamas from West Palm Beach.
While you are here, why not visit Deep Water Cay? This private island is a fishing resort just off Grand Bahama. You can easily reach this island which is a plus. Meanwhile, if you are looking for live entertainment, head to the Regency Theater. This entertainment complex hosts different shows that you don't want to miss.
Meanwhile, if you are looking for inclusive resorts, you are in luck. There are several resorts scattered throughout the island. You can head to High Rock if you want some peace and quiet during your stay. On the other hand, you can book a room near the center of the city if you like. Fortunately, you can book a stay early. Just make sure that you use your correct email address to save all the relevant information about your choice of hotel.