Traveling to Ireland has its perks. Aside from enjoying their famous Guinness Storehouse, the tourist attractions are simply beautiful. Of course, bringing home a souvenir from the Emerald Isle is something to look forward to at the end of your trip. Believe me when I say that there is plenty to choose from that I wanted to bring them all home!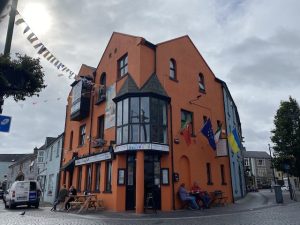 ---
What to Buy in Ireland:
25 Best Ireland Souvenirs
---
---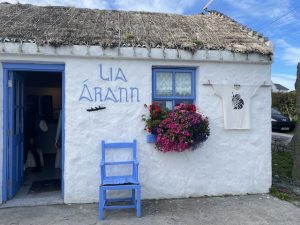 Shopping for a memento for your trip should not be that hard. In fact, with all the creative products in souvenir shops, you'll not run out of options. From wool shops to supermarkets, there is something for everyone here.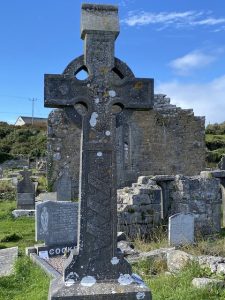 25 Ireland Souvenirs You Should Bring Home
Are you looking for the best Irish souvenirs? You are in luck because I have narrowed them down as much as I can. It doesn't matter if you are looking for something to wear, something to eat, or something to decorate your home with, these are among the best ones you should consider purchasing while in Ireland.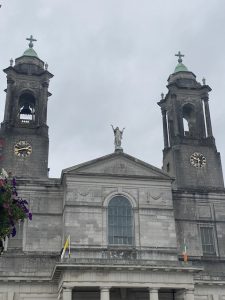 1. Guinness Storehouse
Having a pint of Guinness while in Ireland is a must. After all, this Irish brand is quite famous not just in their country but across the globe. Of course, nothing beats drinking this beverage in its home country. You will definitely notice that it is creamier and more delicious here compared to other countries.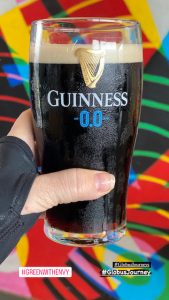 Some tourists bring home Guinness in a can as their souvenir. However, keep in mind that the taste will be quite different. Guinness Storehouse did in fact patent a floating device called a "widget" for their canned beverage. As soon as you open the can, the pressure changes then the widget will fall to recreate that foam on top.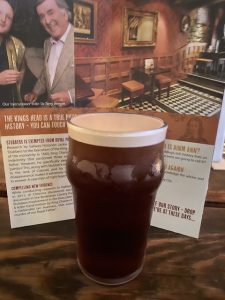 2. Irish Whiskey and Gin
Since you are already in Ireland, you might as well visit one of their whiskey distilleries. Aside from touring their facilities, you can sample their whiskeys at the end. Who knows? You might end up buying some to bring home with you. If not, you can always buy one at the duty-free shops at the airport.
Some of the best ones that you can buy here include Teeling, Paddy, and Jameson. Meanwhile, the top whiskey brand from Northern Ireland is Bushmills. If you are going to gift someone some traditional Irish whiskey, look for one that has been aged 15 years and up. Aside from that, you can purchase those that come in gift sets. Buying Irish alcohol as a souvenir is always welcome for sure.
3. Claddagh Ring
When it comes to unique Irish gifts then the Claddagh Ring is one of them. This is a traditional Irish ring that represents love, friendship, and loyalty. In fact, these characteristics are shown through symbols of the heart, hands, and crown. The design and the customs behind it came from the fishing village of the same name in Galway.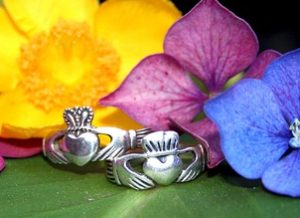 Aside from that, the design of the ring was created back in the 17th century. You can even see the design used in necklaces, bracelets, and others. How a person wears this ring shows their current relationship standing. For example, if you wear it on your right hand with the heart pointing outwards it means that you are single and looking for love. On the other hand, if it is on your left hand with the heart pointing to your wrist then you are already married. I like the design overall plus I can even have it shipped to my home.
4. Galway or Waterford Crystal
The best place to visit in Ireland is Waterford city. In fact, you should make your way to Waterford Crystal while you are in the area. Here you will see how they make this world-class glass. Take note that not all Waterford Crystal is made here. However, going on a tour of their facilities will give you a glimpse of its history.
If you are looking for the best Irish gifts for newlyweds or for yourself you should get one of these. Yes, it does not come cheap but it is worth the price. After all, you can keep it as a family heirloom. Among the products that they offer are clocks, crystal glasses, and decanters to name a few.
5. Irish Linen and Lace
One of the best souvenirs that you can bring home is Irish linen and lace. Their linen products make use of cloth woven with flax fiber grown in the country. There are different types of linen available here such as napkins, handkerchiefs, and tea towels. Each one is beautifully crafted making them a fine addition to the home.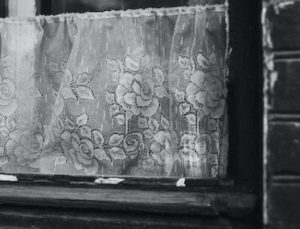 I would suggest that you choose this one if you are looking for Ireland gifts to give newly wedded couples. After all, these linens are among the top-selling products in the market. You'll find the best quality linens and lace here.
6. Donegal Tweed
Unique Irish souvenirs, anyone? The Donegal Tweed is one of the best souvenirs that you can bring home with you. Originally handwoven and now machine woven, you will find this tweed in different clothing and apparel. In fact, think hats, caps, and suits for starters.
Wondering where to buy one? Go and check out Magee. They are one of the producers of Donegal Tweed for 150 years. In fact, the Donegal Tweed that they produced was worn by President Michael D Higgins. You can head to County Donegal to find the best tweeds to bring home.
7. Irish Pottery and Ceramics
Meanwhile, Irish pottery and ceramics are among the best things that you can bring home from your trip. In fact, they have the same popularity as that Irish crystal. Aside from their mugs, their teapots are quite fancy too. I would say that their pottery and ceramics are great additions to any home.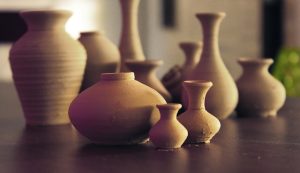 In fact, if you are looking for the best one to bring home, choose Belleek pottery. This brand has been around for more than a century. They have been producing the finest china and pottery making their products great souvenirs. What's more, their visitor center takes you on a tour of their facilities.
8. Connemara Marble
A great souvenir to bring home from Ireland is the Connemara marble. For starters, this green marble is quite rare and can only be found in the Connemara region. They use this marble to create home decorations as well as gemstones because of its green hue.
An authentic Connemara marble product will have a certificate included in your purchase. This is to signify that the item is authentic. Among the products that they offer are coasters, religious items, and even jewelry. Aside from purchasing one in Ireland, you can also shop for them online. Just make sure that it comes with a certificate of authenticity to ensure that you are getting the real deal.
9. Music and Musical Instruments
Another great gift idea to bring home from Ireland is their music and their musical instruments. Bring home a CD of your favorite traditional Irish music to share with your loved ones. You can even use it to recreate the lively atmosphere of Ireland right in your own home.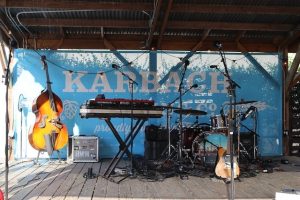 Know someone who is musically inclined? Bring back a musical instrument as your gift to them. In fact, you can buy an Irish musical instrument that they can learn for themselves. They will be able to perform a piece of Irish music after with some practice for sure.
10. Irish Woolen Products
Aside from Aran sweaters and jumpers, there are more woolen products to purchase here. In fact, you should try their Merino wool products. Yes, they have hats, gloves, scarves, and more. Not only do they come in different styles but vibrant colors too. They are definitely one of the best souvenirs to bring home.
The good news is that there are plenty of souvenir shops that sell them. What I love about them is that they last long. If you are going to bring a piece of Ireland back home, I think one of these products is a must. It will remind you of the amazing place that is Ireland.
11. Book and More Books
Another item that should be included in this list of the best gifts from Ireland is their books. Their literature is quite extensive, to say the least. You can start with Irish history books to learn more about this stunning island. Aside from that, you can also bring home rare works of Irish authors like Oscar Wilde, Jonathan Swift, and James Joyce. You might even find a reproduction of The Book of Kells at Trinity Gift Shop. Considered to be the oldest book in the world, you will find the original displayed at Trinity College Dublin.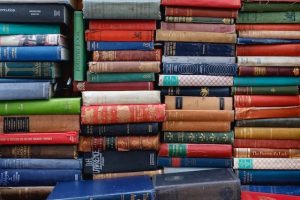 You should also check out their books about nature, too. But for me, it would be their cookbooks. Just imagine serving some Irish dishes to your guests back home. In fact, look for a cookbook that includes traditional Irish recipes like Irish soda bread. Aside from that, you can also purchase the Book of Feckin which is a compendium of Irish slang terms. Who knows? You might be able to use the terms when you return.
12. Irish Cheese
One of the best things about Ireland is its cheese. In fact, you will be surprised to find that there are different types of cheddar in the country. This is something new, to be honest, but since I love eating cheese, sampling them was a treat.
Of course, it would be remiss of me to not include it in this list. You should get some Irish cheddar cheese to bring home. That is as long as it is allowed in your customs. Just make sure that you check if you are allowed to bring home food when traveling back.
13. Irish Chocolate
Do you have a sweet tooth? How about having some of their chocolates? They do sell unique chocolate bars that you can simply pack in your luggage or carry without any trouble. I would say that this is the perfect souvenir because everyone loves chocolate.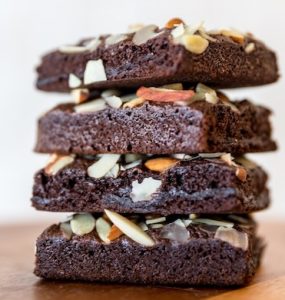 My personal favorite Irish brands for chocolates are The Chocolate Garden and Butlers. Wondering where to buy it? Check out Wilde Irish Chocolates. You will find this shop at Tuamgraney, County Clare. Aside from their extensive selection of sweets, you can also customize your chocolate. How cool is that?
14. Bread and Scones
If you know someone who loves to bake, the perfect gift for them is a box of bread mix. Aside from the Irish soda bread, there is also a bread mix for their Irish Brown Bread. Both are among the most popular bread in the market. And since they are not cooked yet, you don't have to worry about customs in your country.
The best part is that you'll have something from Ireland that will last you a while. After all, you can store the pack or mix it when you get home if you are missing this amazing country. Also, head to their supermarkets for some bread and scones to bring home.
15. Irish Tea
Since you already bought some teapot ceramics, you should have some Irish tea to go with them. In fact, if this is your first time visiting Ireland I suggest that you try their tea. There are cafes and restaurants here that have tea on their menu. I will not be surprised if you find that you love sipping this beverage.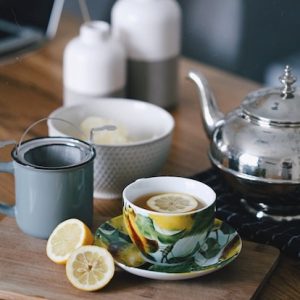 Meanwhile, for those who did fall in love with Irish tea, why not bring some home with you? Luckily, they are not hard to find because their local supermarkets have them.
16. Irish Heritage Crafts
Looking for traditional Irish gifts to buy as souvenirs? Well, if you are on a road trip to Cork, take a detour to Kinsale. While you are here, be sure to head to The Wild Goose Studio. They have an impressive selection of Irish things that you'll want to spend time going over them. In fact, they specialize in Irish heritage crafts. The Irish designers take their time in crafting each piece making them extra special.
The studio was founded back in 1970 by a group of Irish artists. Their goal was to create various artifacts that showcase Celtic history as well as Irish traditions. In fact, if you are looking for Celtic gifts, this is the perfect place to find one. The good news is that their prices are reasonable.
17. Aran Jumpers and Cardigans
Aran jumpers and cardigans are among the most iconic souvenirs that you can purchase here. The name for this jumper comes from the Aran Islands which is just off the West Coast of Ireland. This island is somewhat similar to the Isle of Skye in Scotland. And can be added to your Connerama road trip. Here you will find villages keeping up with their traditional handicrafts. Among their products are Aran sweaters, hats, and shawls to name a few.
One reason why you should grab an Aran jumper is that they make it using unscoured wool. This means that the wool retains its natural oils which help in repelling water. You can wear it outdoors in Ireland regardless of the weather without worrying about being exposed to the elements. The same goes true with their Aran wool sweaters. Keep in mind though that this product will not be cheap. Still, it is worth the price you pay for it.
18. Original Art
What better way to remember Ireland than getting artwork from local artists? You can hang a painting of the Irish countryside at your home if you like. The good news is that there are plenty of artists in Ireland that you're sure to find a nice artwork to bring home.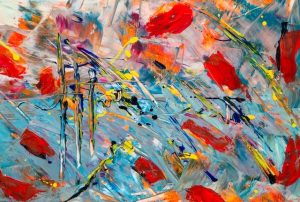 I love to talk to artists about their work. Learning about the story behind their paintings adds to the whole experience. In fact, not only will you get a nice piece of memorabilia for your home, but you are helping an artist out as well.
19. Irish Coat of Arms
Are you looking for the perfect Irish gift to give someone who has an Irish background? How about their very own Coat of Arms? There are 130 popular surnames in the country with each one having its own Coat of Arms.
I think getting this one for someone with Irish ancestry is a unique idea. Depending on how much you are willing to spend, you can have their Coat of Arms on paper, a plaque, or a patch even. This is one of the cheaper souvenirs that you can get from Ireland. I love it and I think your friend or loved one will appreciate this unique gift.
20. Bodhrans and Irish Whistles
Want to bring home that showcases Irish culture? How about a bodhran? This is a traditional Celtic frame drum beaten with either a tipper or your hand. This was once made from double-ended knuckle bones. Today, you will find that they are made from wood like holly and ash.
Aside from that, their whistles are another example of great ideas for souvenirs. Also referred to as penny whistles, they give out a high pitch sound that children will love. I am not sure if you will still be friends with their parents. Though these whistles are popular among kids.
21. Postcards
If you are looking for something cheap and easy to pack for a souvenir then why not get some postcards? Not only are they inexpensive, but they can be personalized too. Local shops sell them at affordable prices plus they show off important sites in the country. What better way to bring a bit of Ireland with you to show people back home than through a postcard?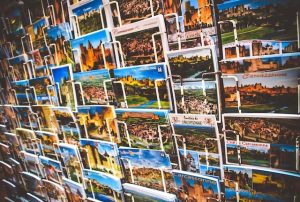 Aside from local stores, you can also find them at Dublin airport so you can grab some before flying back home.
22. Magnets
For some, the perfect Irish souvenir doesn't have to be expensive. In fact, something simple like a magnet will satisfy them. Fortunately, Ireland has plenty of these souvenirs up for grabs. Not only do they come in different sizes and shapes, but their designs are quite fun to look at too.
I find myself buying one or two during my travels and putting them up at home. They give me something to look back to which is nice. The best part is that they are quite cheap so I can buy more for my friends and family.
23. Celtic Knot Jewelry
Meanwhile, those who love jewelry should grab one while visiting Ireland. In fact, you might like owning Celtic knot jewelry. This design was inspired by their Celtic beliefs where the knot means eternity and circle of life.
They come in various materials like white gold and sterling silver. This one is a personal favorite because it reminds me of their culture. Not only that, but the design is beautiful too. You can get this as a birthday gift for someone or a treat for yourself.
24. Shamrock Decor
Since you cannot bring home an actual leprechaun, a shamrock decor may be a good alternative. A shamrock denotes good luck in Ireland. Also, it is a popular symbol in the country because of St. Patrick's. He used it to explain the Holy Trinity to the locals.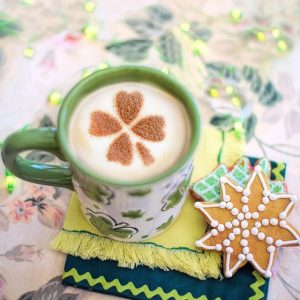 You will not have a hard time finding one here. After all, there are shops that sell a wide array of products with shamrocks on them that are perfect as souvenirs.
25. Wool Yarn
First things first, if you are good at knitting or know someone who is passionate about it, why not bring them some wool yarn? Wool yarns sold here are of high quality and they do make great Irish sweaters too. In fact, you can even score great deals if you buy in bulk.
They come in different colors and styles which is a plus. Fortunately, there is no shortage of craft shops in the country to buy them from.
Conclusion
Exploring the whole of Ireland is a dream for many. And why not? This country has plenty of stunning landscapes and historical landmarks that spending a few days won't be enough to see them all. In fact, I would love to come back here whenever I get the chance just to explore it further. Fortunately, I can book anytime without worrying about my personal information being used.
But while I am waiting for the next chance, I love to check out my souvenirs from Ireland. If you are wondering where to buy them, head to Galway City or even Dublin. Here you can find creative Irish gifts like Aran sweaters and even Coat of Arms. If you are looking for a special gift for that special someone, you'll most likely find it here.
Aside from that, you can also head to County Wicklow where you can grab the popular perfume brand, Inis. What better way to indulge during your trip than buying their signature perfume?