When talking about beer in Dublin, the first thing that will come to mind is the famous Guinness. You're not wrong as the drinking culture here revolves around this Irish stout. However, because the Guinness brewery is quite large, there is a rise in Irish craft beer in this city compared to others.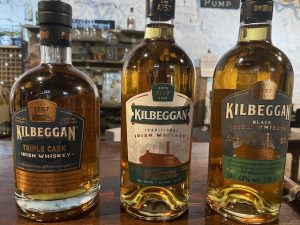 ---
What's in this post:
hide
5 BEST Dublin Breweries (with Photos)
---
---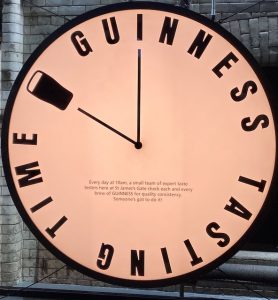 In fact, some Dublin pubs have craft-marketed beers on their tap from large breweries such as Heineken and Guinness. But their customers are not really aware of this. That is until you look deeper into the beer scene in Dublin. You might not be aware of this, but there are plenty of microbreweries working on producing a wide range of beer flavors. And what better way to enjoy them than looking for the best breweries in Dublin?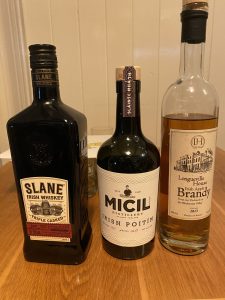 Irish Beer Styles
There are different beer styles in Ireland that you should familiarize yourself with. Among these are the following:
Stouts
Most Irish craft beers have some semblance of traditional Irish beer styles. In fact, most of the craft beers that you will find here come in either stout or porter styles. Think milk stouts, oatmeal stouts, and nitro beers. The latter is mostly associated with the popular Guinness drink. Aside from that, there are several Irish microbreweries that are already producing nitro beers.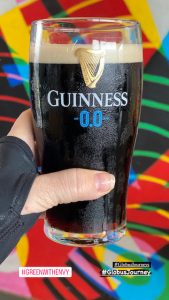 Irish Pale Ale
Meanwhile, the Irish pale ale is another popular brew in the market. It's a European beer that has the same hoppiness as that of America's IPAs.
Red Ales
It's not surprising that many Americans associate Irish beers with Killian's or Smithwick's Irish Red. This was popular back in the '90s. They were called Irish red ale which is less bitter compared to IPAs but has a malty flavor to them. Aside from that, this drink gets its reddish hue from the malted barley. In fact, this is one of the most popular drinks in the country.
The 5 Best Craft Breweries in Dublin
There is an explosion of craft breweries in Ireland nowadays, as well as in Europe. Of course, the best and most famous of them all is the Guinness Brewery. You can find it at St. James Gate. Even if you are in other countries, Guinness is a popular brand that you can order in bars. However, there is more to beers in Dublin than this popular brand. In fact, you should check out the following best breweries in the area.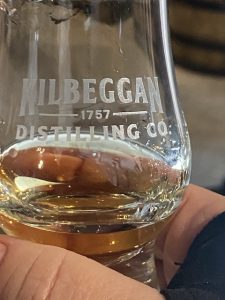 Porterhouse Brew Company
Back in the 80s, a former Irish barrister quit law just to launch his own brewery in County Wicklow. This was the first brewpub followed by Porterhouse Brewing Company. Aside from that, it is well-known to be one of the best craft beer brands not just in Ireland but in other cities too. In fact, you will find one in New York and the other one is in London. You will find their state-of-the-art brewery on Nassau Street. On the other hand, you will find Porterhouse Central on Grafton Street.
If you want to sample their craft beer, you can check the Temple Bar area. Not only do the Porterhouse Temple Bar serve its brews here but food to pair them with. In fact, they have the largest selection of world-class beers on their taps. Their original Temple Bar location has been operational since 1996. In fact, this is the first craft beer pub in the city. As with most of their Temple Bars, they do have live music here every day. In fact, they focus more on traditional Irish music here. Combine this with their distinctive drinks and you'll certainly enjoy the ambiance here.
J.W. Sweetman
Meanwhile, this microbrewery was named after one of the biggest names in the brewing industry. Among the beers that they offer include West Coast pale ale, stout, porter, and Irish red ale. Aside from that, they also produce hefeweizen, American blonde ale, and other seasonal beers. Their beer offerings are perfect for a wide range of customers. In fact, you should pair them with great food too like the Brewmaster Burger and Gaelic Whiskey Chicken.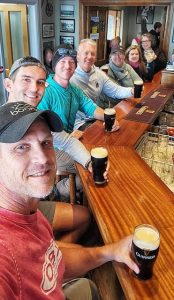 Visit their bar to sample their beers while watching live sports on their televisions. They even have live music every day to add to the ambiance. Reservations are only for a party of six which is a bummer. Also, you need to book in advance as the place fills up quickly. There is no doubt that this is one of the great places to grab some Irish brews. Not only that but you'll also be treated to a bit of history about J.W. Sweetman.
Rascals Brewing Company
Rascals Brewing Company first opened its doors to the public in 2014. It's under Cathal O'Donoghue and Emma Devlin. Although getting here may be a bit out of the way from Kilmainham Gaol, it is worth visiting. You will find their brewery just west of the Dublin city center. After all, it is one of the most innovative breweries in Dublin.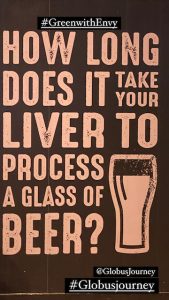 What sets this brewery apart from the others is that they have more to offer in terms of beers. Yes, they have the same type of beers as other breweries, but they do have something new for you to try. In fact, among these new styles are mint chocolate stouts and Chardonnay saisons. You should also try their Strawberry Vanilla Milkshakes IPAs too.
The good news is that even with all these new flavors, they still pay homage to the styles of Ireland's true beers. If you want to know more about this brewing company, you can visit their Rascals HQ in South Dublin. This is where you will find their brewery, pizza restaurant, and brewery pub. Although it is outside of Dublin, it is worth the trip once you see their offerings.
Guinness Open Gate Brewery
Meanwhile, Guinness Open Gate Brewery is where you can sample new flavors. In fact, the brewers here have some freedom to create their unique concoctions. Thanks to their ever-changing beer brews, expect that there is always something new on their tap. Among these are their Sea Salt & Lime Lager and their Black Forest Stout. They even have amber ale on their list. But if you want to take your trip here to a whole new level, try their STOUTie. This is basically beer topped with your preferred selfie. This is indeed the best beer garden in Dublin!
The good news is that there is free parking along Crane and James Street. However, the slots are not as many as expected but they would do. One good reason why you should visit the Guinness storehouse near Thomas Street is its rooftop bar experience. Aside from receiving a free pint of Guinness, you'll be amazed at the view of Dublin from their rooftop. Even if you are not a fan of Guinness, visiting this tourist attraction is worth it. I would suggest that you take advantage of their tours. You will be taken into the heart of their distillery. Where you can see all the machines and equipment used to make their beer.
The 5 Lamps Brewery
If you are looking for a brewery tour, then book one at 5 Lamps Brewery. In fact, they recently opened their Five Lamps Dublin Brewery and Visitor Center at Camden Street. During their tour, you will be immersed in the skills of Master Brewer. Feel the passion and dedication to the brewing process and the craft of producing great beers. The guided tour runs for 45 minutes which you will see through the eyes of true Dubliners.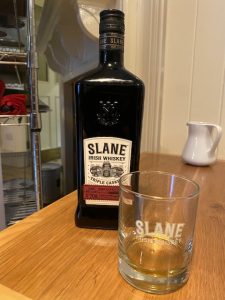 Aside from that, you can sample their flagship pale ale, stout, red ale, and more. The best part is that their Master Brewer, William Harvey, will be using this site to create their own beers. This includes their seasonal offerings. In addition, there is a gift shop in the same building. You can bring home a few souvenirs and memorabilia from the brewery itself.
More Irish Breweries You Don't Want to Miss
The Republic of Ireland takes pride in its love of quality beer. In fact, there are other big names in the brewery industry aside from the ones above. Among these are:
Carlow Brewing Company
Also known as O'Hara's Brewery, it is an independent brewery that established itself during the first wave of independent microbreweries in the country. In fact, they restored Carlow's traditions during the 18th century where they used the arable land to grow malt.
The beers that they produced used only four ingredients namely: water, yeast, malt, and hops. If you want to know more, go on a brewery tour at Carlow. Here you will learn more about its origins. Not only that, you'll learn more about the craft beer industry in the country.
Franciscan Well Brewery
Meanwhile, this brewery was established on the site of an old Franciscan monastery in Cork city. Legend has it that the water coming from the old well can heal various ailments. In fact, many people travel here just to drink from the well. Today, this brewery combines traditional brewing techniques with modern technology to produce natural beers. In fact, their lagers, stouts, and ales are free from any chemicals or preservatives.
Among the brews that they offer are Blarney Blonde and Rebel Red to name a few. Aside from that, their brewing vessels are among the attractions here. Customers can enjoy a pint of Irish lager while watching how they make it.
Trouble Brewing
A group of like-minded friends created this brewery to deliver various craft beers and ales at Kildare. They first launched their line called Deception Golden Ale back in 2010. Fast forward to today, and they have a wide range of craft beers up for grabs. This includes Sabotage India Pale Ale and Dark Arts Porter.
Blacks of Kinsale
Meanwhile, this husband and wife duo started brewing small batches of beers at Eight Degrees Brewery in County Cork. Thanks to their passion for brewing, they gained more followers over time. Among the beers that you should try are Model T Stout and Kinsale Pale Ale. This brewery won several awards over the years which is proof that its beers are among the most recognized in the market.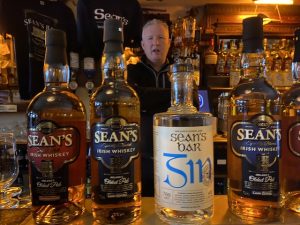 Dublin City Brewing Co
This independent brewing company was founded by a group of friends with knowledge of the beer scene. In fact, you'll notice their love of high-quality beer mixed with a sense of adventure and a hint of the unknown. With a little bit of everything on their menu, you will not run out of options here.
Urban Brewing
Meanwhile, this brewing company is in the same building as the Irish Emigration Museum. Aside from the tours that they offer, you can also enjoy their beer tastings too. You can also have some of their drinks at their own restaurant and bar. Their taps contain a combination of their own craft beers and guests.
Kinnegar Brewing
Kinnegar Brewing is another popular brewery in Donegal in Ireland. They produce a wide range of beers that hit the right spot. Aside from their core range using their own IPAs, they also have seasonal specials. Among these are Double Bunny and Shuttle Bucket.
Best Craft Beer Pubs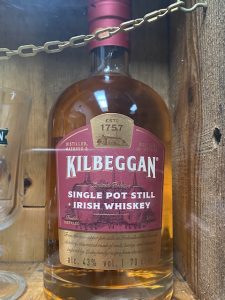 Aside from visiting a craft brewery in Dublin, why not check the best craft beer bars as well? These bars pepper the city with their own iteration of beers. If this is your first time visiting Dublin and would like to try craft beers, you are in luck. Here are some of the best ones in the area.
Against the Grain
This was the first-ever pub opened by Galway Bay Brewery back in 2010. It seems they did something right since there are now five pubs under their name. In fact, their head brewer, Chris, has some serious talents when it comes to brewing beer. His "Of Foam and Fury" beer is actually one of the best craft beers in Ireland.
If you are looking for the best beers then this is one of the places to head out to. They are planning on introducing a new food concept too. With its great atmosphere and limited-edition beers, you'll find yourself coming back for more. The best part is that this modern bar provides local and international beers on tap.
The Black Sheep
Another Galway Bay Brewery creation, the Black Sheep is the perfect place to try beers on cask. In fact, they have four cask engines plus there is always something new and interesting to sample here. Take note that this pub is quite popular. If they announce a new cask, be sure to be there as soon as possible.
Aside from that, this is a favorite hangout by the after-work crowd. This is definitely the best place to grab a pint with good friends before or after watching a movie. With its cozy atmosphere, you will want to hang out after a day's work.
L. Mulligan Grocer
Meanwhile, L. Mulligan Grocer should be a great addition to your list of pubs to visit in Dublin. In fact, this is where you will find the best food to pair with their Irish brews. For those who have a sense of adventure, you'll definitely love the combinations on their menu. Ask their staff what's good on their menu and they'll be quick to recommend. Their passion for their products is refreshing. In fact, you'll not regret dining here.
Aside from that, they are also knowledgeable about their craft beers in cask. For sure, they will point you in the right direction on which local beer to order here. Yes, it is outside of the Dublin city center but it is worth visiting. After all, with their perfect pairing of food and beer, your stomach will enjoy this gastronomical experience.
The Brazen Head
The Brazen Head has been around since 1198 which proves that they are among the best names in the market. They recently renovated their gastro bar where they retained most of the original features. Aside from that, they are open 7 days a week with food served until 9 pm only.
The Palace Bar
This is one of the oldest pubs in the area. Known for its literary history, you will find this pub near Trinity College. What you'll love about this bar is its lively atmosphere. In fact, you should come here during the sporting season. After all, they air the biggest sports events here. Expect a much younger crowd here because it is within walking distance from Trinity College. If you prefer something stronger, order their whiskey.
Conclusion
Dublin is home to traditional family-run breweries that you should explore. In fact, you will need an Irish beer map to see where they all are in the city. Of course, there is a wide range of breweries and distilleries here just like Jameson Distillery. Best known for its Irish whiskey, they offer one of the world-leading distillery tours in the country. This includes cocktail-making classes as well as blending your own whiskey. These tours can last an hour or more depending on the tour that you booked.
It doesn't matter what kind of brewery you are looking for, you are sure to find it in Dublin. Regardless of whether you want a more intimate experience or one that you can share with your friends, you will not run out of options here. There is little wonder why Ireland is a favorite drinking destination in Europe. After all, with its Irish beers, whiskeys, and craft beers, you will have a wide range of drinks to enjoy.
Guinness may forever be associated with the Irish, but you might be surprised by their beer offerings. Thanks to the booming industry of microbreweries, we are seeing a significant number of custom beers being sold in the market. In fact, everywhere you go in Dublin, you will find a nice spot to have some beer. If you like, you can join tours around the best breweries in the city. I, for one, love checking breweries because you'll learn something new. The best part? I get to sample their beers too!