If you are looking for an off-the-beaten-path beach destination, then head to Guatemala. Guatemala is best known for its Mayan ruins and stunning landscape. But even if Guatemala's shoreline stretches for 273 miles, not everyone considers it a beach destination. In fact, tourists prefer to stay inland because most of the popular attractions are here. But you might be surprised to hear that this country has some of the best beaches in Central America.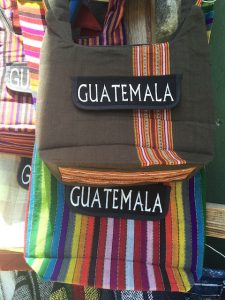 ---
The Top 7 Beaches in Guatemala
---
---
In fact, there are different types of beaches here. Choose from white sand beaches, black sand beaches, golden sand beaches, and lakeside beaches. The beautiful black sand beaches are more common along Guatemala's Pacific Coast. On the other hand, white sand beaches are more prevalent along the Caribbean Coast. Even if you stick closer inland, you will still find lakes where you can enjoy the beaches.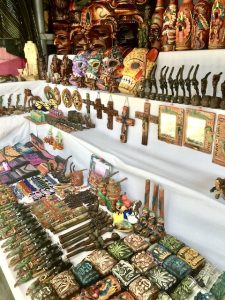 Guatemalan Beaches You Don't Want to Miss
Just because Guatemala is not a famous beach location, it doesn't mean that there aren't beaches in the area. You don't even have to travel to Mexico or to El Salvador to satisfy your beach needs. In fact, Guatemala has got you covered! With great weather to greet you, you will have plenty of time to enjoy the sun, sand, and sea.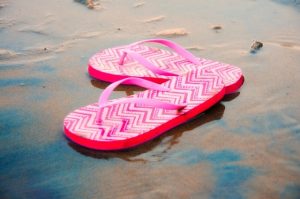 A word of caution though. Make sure that you wear flip-flops when heading to Guatemala's beaches. The sand can get really hot during the day, mainly the black sand. Also, pay attention to your belongings. That said, let's take a look at the beautiful beaches that you will find in Guatemala.
Playa Monterrico or Monterrico Beach
Monterrico is one of the more developed beaches in the country. Just like with other beaches along the Pacific Coast of Guatemala, expect to find black volcanic sand here. Aside from that, the waves here are a bit high with strong currents. This is something to keep in mind when you go for a swim. Although tourism here has not yet caught on, this is becoming a favorite spot for travelers and locals.
Aside from that, there are buses running from Guatemala City to Antigua that will take you here. If you are staying in Antigua Guatemala, you can head here on a day trip. After all, there are other activities here, like visiting the Biotopo Monterrico-Hawaii National Park. You can book a guided boat tour to reach this. Plus there are biking tours here too! There are budget-friendly hotels that you can stay in here if you want to spend a few days. In fact, those who are traveling here by cruise will often disembark at Puerto Quetzal. From here they will take a boat ride to Monterrico to enjoy its amazing beach.
Playa Blanca
Meanwhile, Playa Blanca in Rio Dulce is known for its white sand beaches. You'll find it just outside of Livingston, a small town on the Caribbean coast of Guatemala. This beach is accessible by small boats, but you will have to pay a fee to enter the beach. Take note that the waters here are not as clear as in other parts of the country. Still, the beach itself is pristine and perfect for sunbathing or strolling along the shores. In fact, it is one of the most peaceful beaches in the country. However, if you are going to swim, keep an eye out for the rocks and stones along the area.
When you have your fill of the beach, you'll be happy to know that Playa Quehueche is nearby. This may be a lesser-known beach in this town, but worth exploring too. You can stay here if you like as it is not as populated as other parts of Livingston. Among the places where you can visit our Casa Nostra as well as Hotel La Casa Rosada. Aside from their comfortable rooms, they provide bike rentals and a private beach area too.
Playa Dorada
Playa Dorada, on the other hand, is one of the best places to visit in the country. Known for its light-colored sands and stunning views, this is a dreamy beach that you'll fall in love with. You'll find this beach on the south side of Lake Izabal. Just imagine swimming in clear water when you are here. Not only that but you'll find various restaurants and boat rides here too. Take note that only a few hotels are available to stay in. It is possible to reach this beach by bus. However, the travel time will take around five hours.
I suggest that you book a rental car instead. This way you will be able to explore the route here at your own pace. Who knows? You might spot something interesting along the way. Aside from that, if you want to go on a sleepover here, book a room at G Boutique Hotel. This quaint hotel has its own pool and restaurant. Enjoy the calm waters of Playa Dorada during your vacation.
Playa Tilapa
Are you looking for a remote or secluded place for a romantic getaway? Playa Tilapa is your best bet. Located near the Mexican border, this remote area is perfect for those who want to avoid crowds. To get here, you will need to traverse the small fishing village of Tilapa including Tecún Umán. From here, you will go on a 10-minute boat ride through the mangroves. In fact, this trip is ideal for adventure-seekers who want to explore hidden gems in Guatemala.
The boat ride will take you to a little beach lined with palm trees. Aside from that, you'll like to stroll the soft white sand while the tide pools light up at night. Thanks to its remote location, you will hear only the sounds of birds and insects. This is the perfect place if you want to enjoy some peace and quiet during your trip. In fact, if you want to really immerse yourself in the seclusion of this beach, you can stay in the beach cabin nearby. This unique experience is something you don't want to pass up while you are visiting Guatemala.
Punta de Manabique
The shoreline of Punta de Manabigue is quite stunning. Located on the Caribbean side, this peninsula is actually a wildlife reserve area. A lush tropical forest and thick mangroves surround this area. Aside from its natural beauty, you'll find beautiful beaches that only fishermen frequent. In fact, the lack of crowds here is something to enjoy because you'll have the place all to yourself. You can find white sand beaches too, where sea turtles lay their eggs.
If you want to see this protected area, you will need to rent a boat from Puerto Barrios. This will take you up close to one of the most rural beaches in the country. Once you reach the beach, you can catch a glimpse of the wildlife here or go swimming to cool down. Among the wildlife that you will see here are sea turtles, howler monkeys, and jaguars to name a few. Keep an eye on the mangrove swamps as some of these animals will be peering at you from there.
You can also explore life under the water by going scuba diving. After all, this is where you will find one of the most well-preserved coral reefs in the country. With its diverse ecosystem, there is much to see and do here.
Playa El Paradon
El Paredón is best known for its black sand beach overlooking the Pacific Ocean. Aside from that, it is also a popular destination among surfers. This laid-back beach may not be well-known among tourists, but locals love to visit when they can. It will take around 3 hours to get here from Guatemala City. Although it is possible to get a rental car, I would suggest that you try the chicken bus.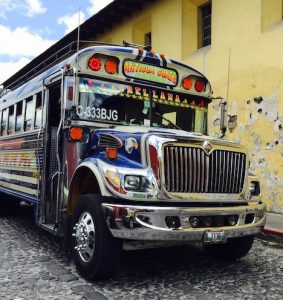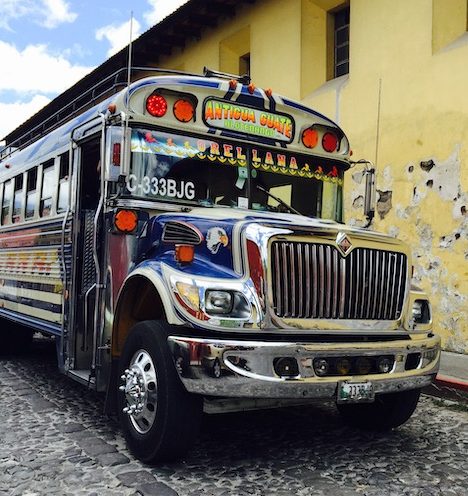 One of the reasons why this is one of the best Guatemala beaches is because of the beautiful sunset. Aside from that, the beach itself is quite long and spacious. This means that there is plenty of room to go sunbathing or strolling along the shore. In addition, there are hotels nearby that offer suites as well as access to their restaurants and bars. You won't run out of things to do here for sure. However, the main attraction here is the surf. Surfers love to hit the waves here.
Iztapa
Another black sand beach that is worth visiting is Iztapa. Once considered to be the port town of Guatemala until Puerto San Jose opened. It has now become one of the most popular beaches in the country. This is because it is a great place to go whale watching or surfing. In fact, you can take advantage of the surf schools here. Aside from that, there are plenty of sport fishing opportunities here which is a plus. You will not run out of things to do here since there are restaurants, hotels, and bars along the coastline. In fact, you can spend the entire day here without getting bored.
Meanwhile, for those who prefer to get away from the crowd, you can head to the secluded section of Iztapa. You will need to ride a boat for this, but worth the extra cost. Aside from fewer people, the beach here is perfect for sunbathing and other water sports. Enjoy the scenic views as you wait for the sunset.
More Beaches to Explore in Guatemala
Guatemala is a great place to find stunning beaches. In fact, aside from the ones mentioned above, I would like to add these ones to the list as well.
Punta de Palma Beach
Punta de Palma beach overlooks the Caribbean Sea and is a great spot for beachgoers. In fact, its calm waters make it the perfect spot for swimming with your kids. This is an underdeveloped beach, but there are paid showers and toilets here. Aside from that, there is a snack bar in the area too if you get hungry. Locals come here to enjoy the waters. I would do the same if you are traveling with the family. Just make sure that you pack your beach essentials and some food too if you are going to spend a few hours here.
Sipacate
Sipacate is just an hour away from El Paredon by land, but just a few minutes away by boat. What makes this a great option is that it is also ideal for surfing. It doesn't matter if you are a beginner or a pro, the waves here are perfect for all levels. If you are not a fan of surfing, there are canals nearby where you can go swimming, snorkeling, and kayaking. Aside from that, this small town has got you covered in terms of accommodations and dining options. In fact, this is a great alternative to busy beaches.
Playa Amatique Bay
Meanwhile, for those who want to stay in an all-inclusive resort, this is where you should be. The pristine beach here is a plus but the waters are a bit murky. Still, it boasts a lighthouse with cannons overlooking the ocean. Also, there are plenty of water activities to do here such as kayaking, surfing, and others.

The Steamy Caribbean Coastline is a must!
Exploring Guatemala's steamy Caribbean coastline is a must. After all, it runs 94 miles from the Bay of Amatique all the way to the Gulf of Honduras. Surrounded by countries like Mexico, Costa Rica, and El Salvador, it offers more than just its natural beauty. In fact, you can learn a thing or two about the Mayan culture and its indigenous people. Aside from that, Guatemala is also a great destination for those who want to spend their time on the beach. With its warm water and pristine beach, you can spend your time taking in the beauty of your surroundings.
As a matter of fact, if you ask any travel agency for popular beach spots, they'll most likely include Guatemala on the list. In fact, recent years show that there are more tourists exploring the country's coastline. The best time to visit is from November to April. But this doesn't mean that you will not have a good time if you arrive in other months.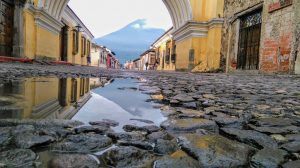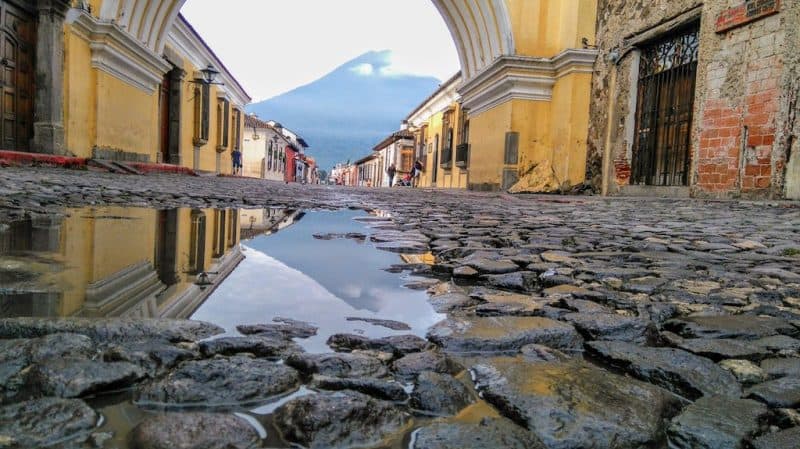 With flights coming in from different parts of the world, Guatemala is accessible to everyone. In fact, if you are traveling from Belize, a good place to start is Punta Gorda. They call this the gateway to Guatemala. Once you arrive here, you can start exploring the beaches mentioned above.