Puerto Peñasco, also known as Rocky Point, is a beautiful coastal city located on the tip of the Baja California Peninsula in Mexico. Also known for sandy beaches, crystal clear waters, and warm sunshine. This makes the city a popular tourist destination for those who want to escape the cold weather and enjoy a relaxing vacation.
But what truly sets Puerto Peñasco apart is its reputation as a food lover's paradise. Visitors can indulge in the best food in town, fresh seafood, traditional Mexican dishes, and international cuisine. From fine dining restaurants to street vendors, Puerto Peñasco has something for everyone.
Old Port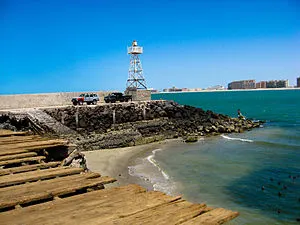 The Old Port is a must-visit destination for those who love fresh seafood. This bustling area is the heart of Puerto Peñasco and is famous for its lively atmosphere and delicious food. Visitors can sample the catch of the day from the local fish markets. And enjoy a delicious meal at one of the many restaurants in the area.
Chef Mickey's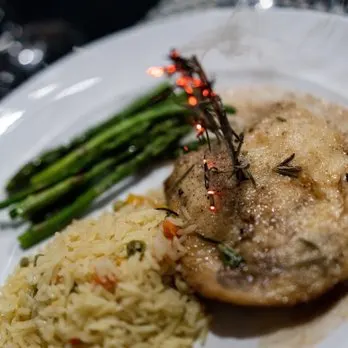 Chef Mickey's is one of the most popular restaurants in Puerto Peñasco. This is a must-visit for traditional Mexican food lovers.
One of the most popular dishes at Chef Mickey's is the crab-stuffed ravioli. This dish is made with fresh crab meat and is stuffed into homemade bread. The ravioli is then served with a delicious sauce, making it a favorite among visitors.
The carne asada is another popular dish. This dish is made with the finest cuts of beef and is seasoned to perfection. The carne asada is then cooked to order, ensuring that each bite is juicy and delicious.
The personal touch by Chef Mickey is what sets this restaurant apart from others. The chef takes pride in preparing each dish with care. And ensuring that each meal is cooked to perfection. This attention to detail is what makes Chef Mickey's one of the best restaurants in Puerto Peñasco.
Chef Mickey's is a great place to visit for those who love traditional Mexican food. With its delicious dishes, great service, and reasonable prices, this restaurant is sure to satisfy the hunger of even the most discerning foodies.
Mare Blu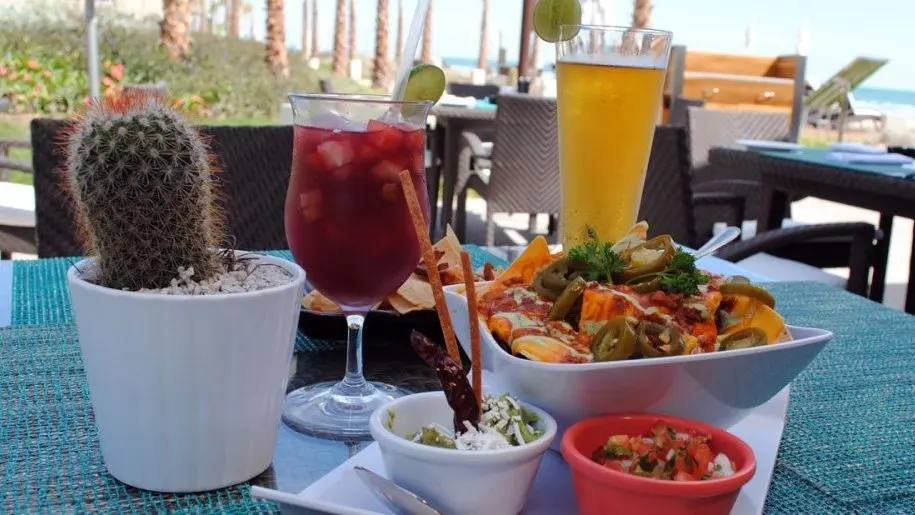 The Mare Blu is known for its fine dining atmosphere and its delicious seafood dishes. This upscale restaurant is the perfect place for those looking for a special dining experience in Rocky Point.
This seafood restaurant offers a variety of dishes made from fresh fish caught in the Sea of Cortez. The seafood platter is a popular dish, including shrimp, scallops, and fish. This dish is sure to please the taste buds of seafood lovers.
They also offer classic Mexican dishes. Such as huevos rancheros and traditional lasagna. The restaurant also serves Pina Coladas, which are a perfect complement to the delicious food.
The dining room is elegantly decorated, making it a great place for special events. The restaurant is located near the old port and has an ocean view.
It's no surprise that this restaurant is a favorite of many visitors, with its delicious food, fine dining atmosphere, and convenient location. So, if you're looking for a great dining experience in Rocky Point, stop by the Blue Marlin and sample one of their delectable dishes.
La Curva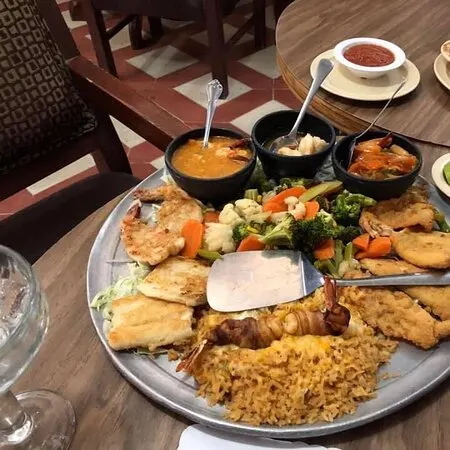 For those who enjoy traditional Mexican cuisine, La Curva is a must-visit restaurant in Puerto Peasco. This new Mexican restaurant is well-known for its delicious food at reasonable prices and traditional Mexican dishes inspired by Mexican street vendors.
La Curva serves carne asada, crab-stuffed ravioli, and pollo lucas. In addition to the delicious food, La Curva also has a great selection of beverages, including coffee and pina coladas.
The coffee shop is in a wonderful location near the Old Port. A great place to relax and enjoy a cup of coffee while taking in the breathtaking views of Puerto Penasco.
This restaurant will undoubtedly become a favorite hangout for locals and tourists alike in Puerto Penasco. So make sure to visit La Curva and sample some of their delectable offerings.
Aqui es – Upscale Restaurant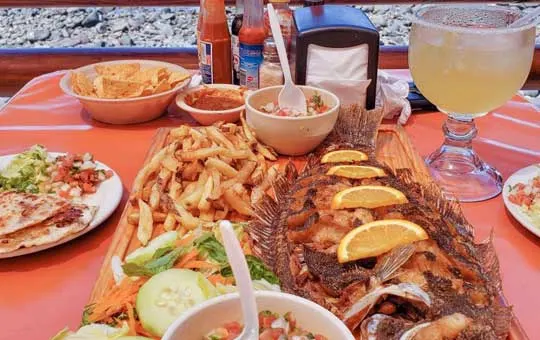 For those who want a truly upscale dining experience, Aqui es is a perfect choice. Offering the finest dining experience in Rocky Point.
Despite the higher prices, Aqui es is well worth the investment for those who want a memorable fine dining experience. The restaurant's incredible food and great service are just two of the many reasons that it's at the top of the list of the best restaurants in Puerto Peñasco.
Aqui es' menu offers crab-stuffed ravioli, traditional lasagna, or a classic Mexican dish like carne asada. In addition to the great food, you can appreciate the ocean-view dining room. Aqui es is the ideal place to celebrate a special occasion or simply treat yourself to a delicious meal.
Pink Cadillac
Pink Cadillac is a favorite spot for both locals and visitors in Puerto Peñasco. Located at the Las Palomas Resort. Pink Cadillac is a favorite.
One of the best things about Pink Cadillac is its happy hour. They offer a wide selection of drinks, including traditional Mexican drinks like pina coladas. The menu is full of tasty food options. From traditional Mexican dishes like huevos rancheros to seafood platters. Pink Cadillac is the perfect place to relax and catch up with friends.
So, if you're looking for a convenient location, delicious food, and happy hour specials, Pink Cadillac is one of the best restaurants in Puerto Peñasco.
Kaffee Haus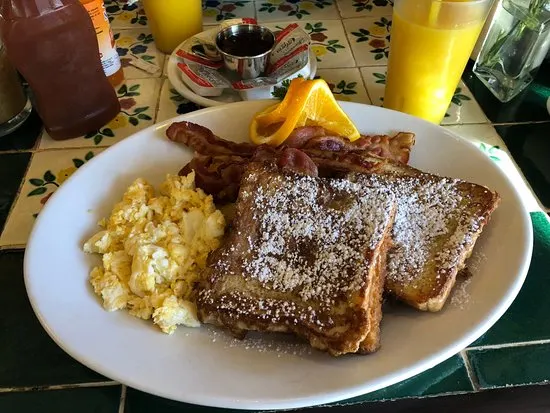 Kaffee Haus is another popular restaurant in Puerto Peñasco. Located in the heart of the city, it is a top-of-the-list place to visit. For those who are looking for delicious food and friendly service.
At Kaffee Haus, diners can traditional Mexican dishes to European-style dishes. Their seafood dishes are particularly popular, with fresh fish from the Sea of Cortez being a highlight.
In addition to its great food, Kaffee Haus is also known for its friendly service and welcoming atmosphere, making it the perfect place to relax and enjoy a good meal.
Playa Bonita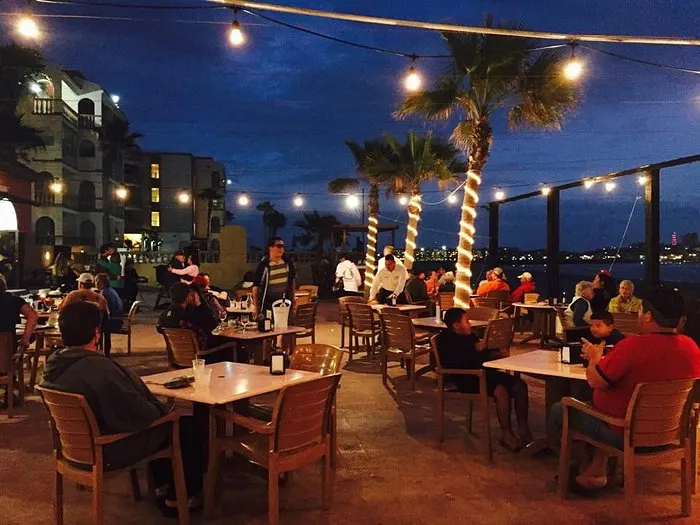 Playa Bonita is a fun bar located on the sandy beach in Puerto Peñasco. Diners can enjoy a variety of food and drinks. Playa Bonita offers a range of dishes, from traditional Mexican food like huevos rancheros to Italian cuisine. And an extensive drink menu with cocktails, beer, and wine.
One of the highlights of Playa Bonita is its friendly dolphin. This friendly dolphin is a fun addition to the dining experience and is sure to bring a smile to everyone's face. Of course, one must try Playa Bonita's renowned fresh-to-order flour tortillas to complete a visit to this place.
Playa Bonita is a great beach spot with a variety of food, friendly dolphins, and refreshing drinks.
Boo Bar – Good Reason to Visit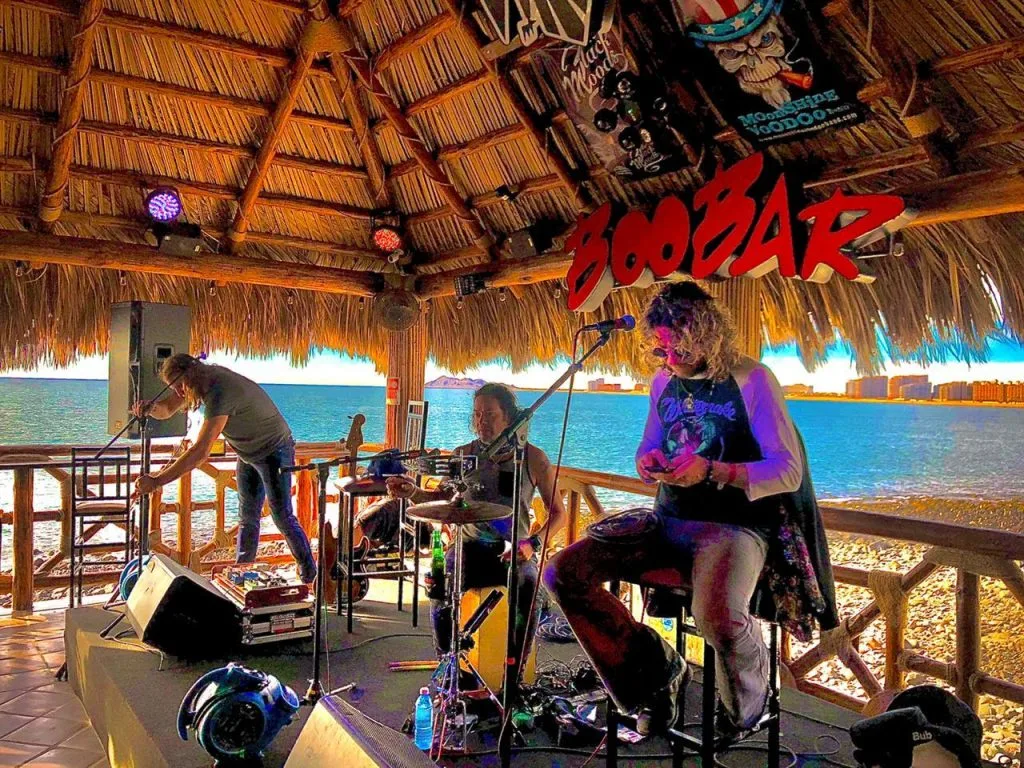 Boo Bar is located just over the border in the United States and is a good reason to visit. This restaurant offers classic Mexican dishes and delicious steaks, which are both must-try dishes.
Boo Bar also offers Italian dishes. The portions are large and the prices are reasonable, making it a great place to dine with friends or family. Boo Bar is a must-visit for a fun night out with great service and classic Mexican dishes along with delicious Italian cuisine.
Different Cuisines
Puerto Peñasco offers a wide range of dining options to suit every taste. Traditional Mexican dishes and European-style food available in Rocky Point cater to every taste preference. The best restaurants in Rocky Point Mexico provide delicious food, live music, and friendly service, making it a perfect place for foodies. Plus, music lovers alike.
You are sure to discover your favorite place in Puerto Peasco, whether you're searching for a sophisticated dining experience, a lively bar on the white sand, or a nice coffee shop. Dining in Rocky Point is a feast for your taste buds that you won't soon forget, whether you are a local or a guest.