If you are looking for a hassle-free way to receive cashback from an app, then look no further than the Dosh App. Dosh App is an cashback app for your smartphone. One of the best features of the Dosh App is that it is free. Yes, you read that right, the Dosh App is free for all customers to use. Customers of Apple's iTunes and Google Play Store can download the app right now on their phone and start enjoying the Dosh way of life.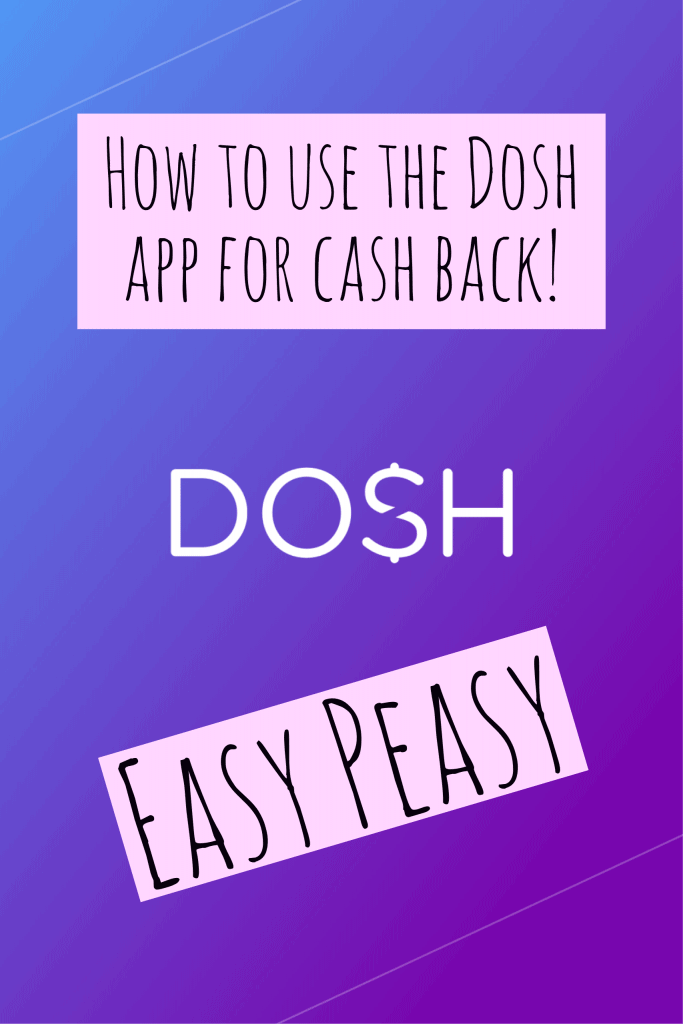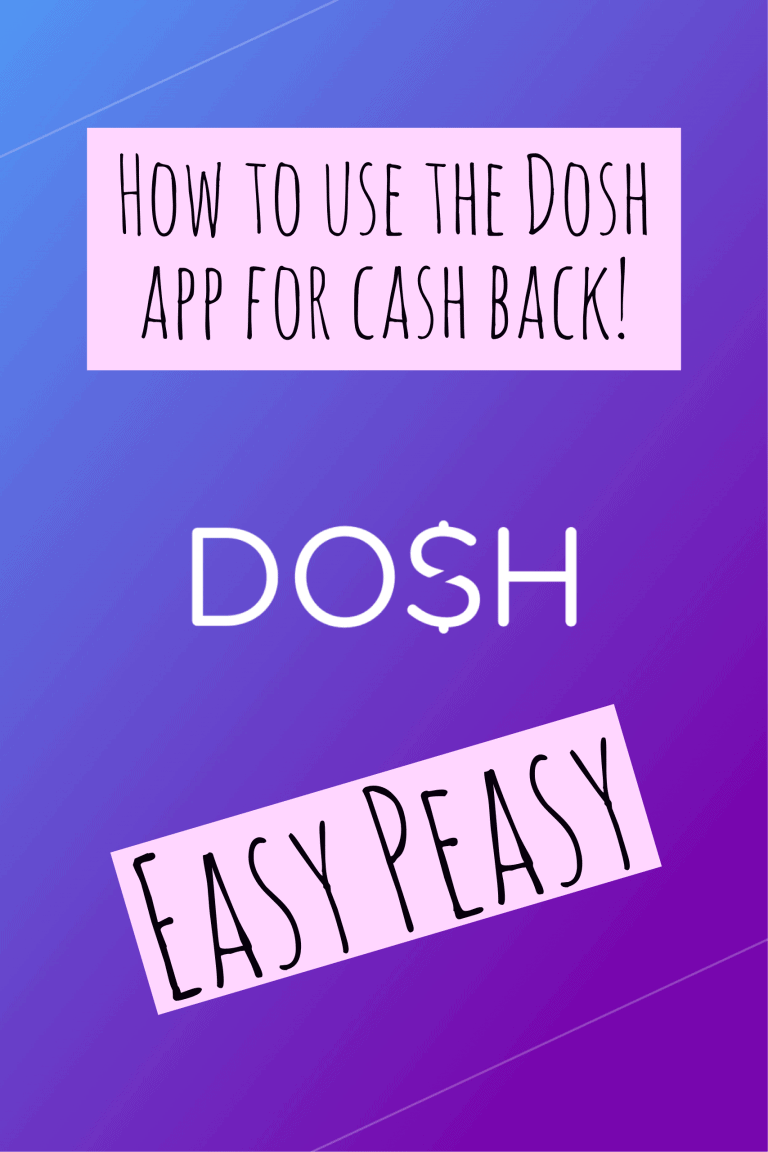 How Does the Dosh app Work?
So how exactly does the Dosh App work? It is simple, add your debit or credit card to the app and Dosh will find merchants around the USA (international use is limited, but expanding) that offer cashback services.
---
Say what? I have to give the Dosh app my credit card information or my debit card information?
I don't like to give that to anybody!!
---
It is understandable that you would be worried about the safety of your private credit card or debit card information.
How does it work? Once you make a purchase with a participating merchant, the Dosh App will track your order and put money into your account using the Dosh Dollars. Dosh Dollars can be claimed for real cash with PayPal or through your bank account (limit to retrieve is $15). What better way to earn money than with purchasing items from your favorite retailers or booking travel plans!
But Is the Dosh App Safe?
How secure is the Dosh App? What kind of protection do they offer? Is it possible to earn cash back?—is Dosh a scam? These were the questions running through my mind when I first heard I had to give them my private credit card or debit card information. But their app is secured with 256-bit bank-level encryption technology! This basically means their app is about as safe as safe can be. Even the USA military secures their data with this same level of encryption!
And according to their website, with this level of security, it becomes virtually impossible to hack into their system.
But let's say someone did hack the Dosh App! Now what? I want to let you know that there are NO STORED passwords or credit card or debit card numbers on the Dosh App! All of your private credit card or debit card information is kept on Braintree Payments. Now with Braintree, who is owned by Paypal, you can rest assured in knowing that your private credit card or debit card information is as safe as it gets. I use Paypal all the time for my services and have never had a problem. I even have my business checking account attached to Paypal!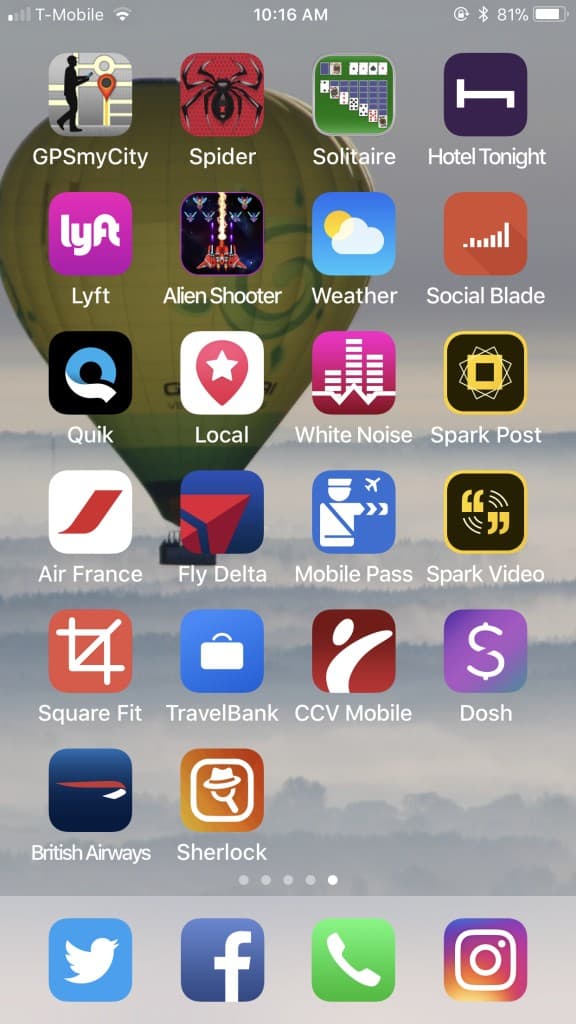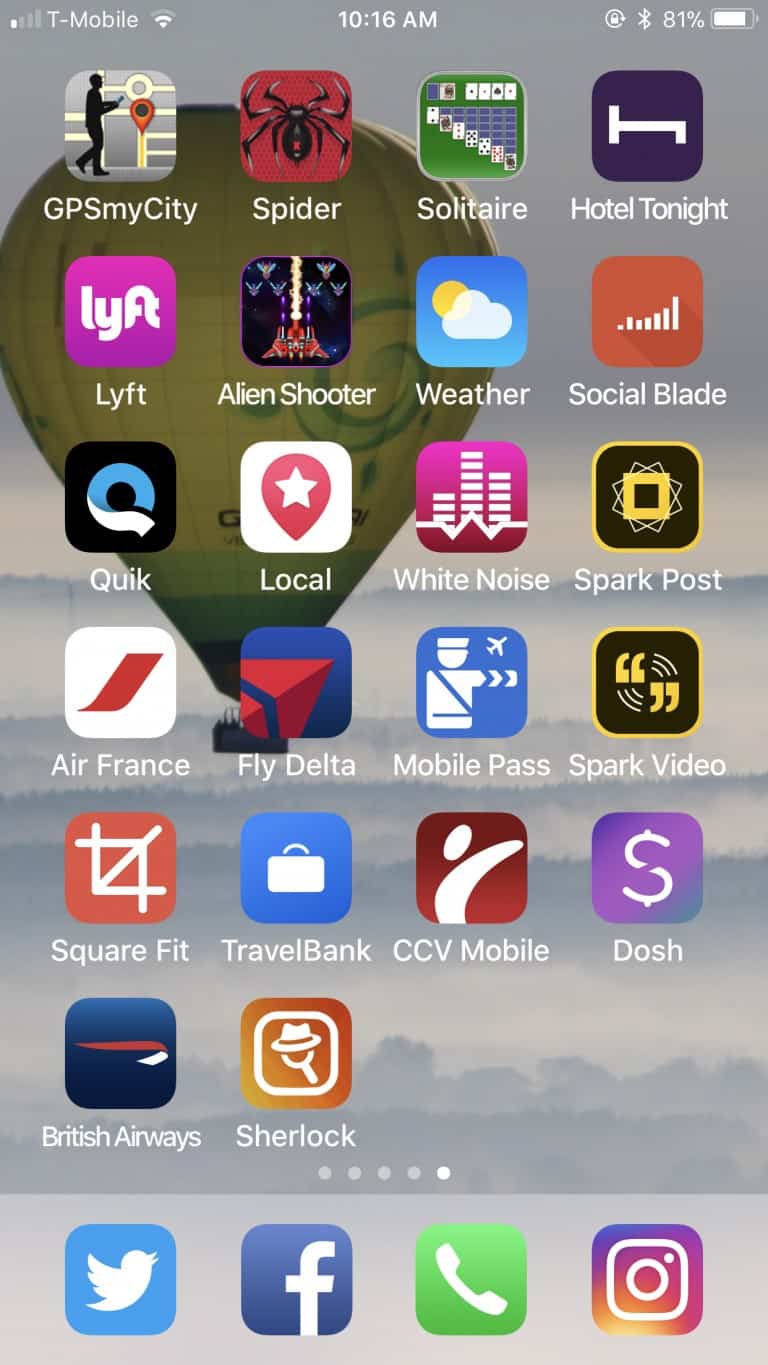 Sign Up Now
So might as well sign up now for the Dosh App and receive a $1 bonus when you link your credit card as a new user.
Again, let me repeat this: if you are wondering about your personal information linked to this app, then rest-assured! Even though the Dosh App tracks your purchases, it does not store credit card data, usernames or passwords.
This hassle-free way of shopping is easy for anyone to use! There are no receipt photos, mail-in rebates, no promo codes, no coupon clipping, and no UPC scanning. With the touch of your finger, you can instantly be earning cashback from retailers such as Target, Macy's, Home Depot, Burger King, Turbo Tax, Holiday Inn, and Nike. Dosh is a referral app that gives you cashback for shopping on specific sites. These are just a few of the retailers that have teamed up with the Dosh App to render your online or in-store shopping experience more fun and rewarding.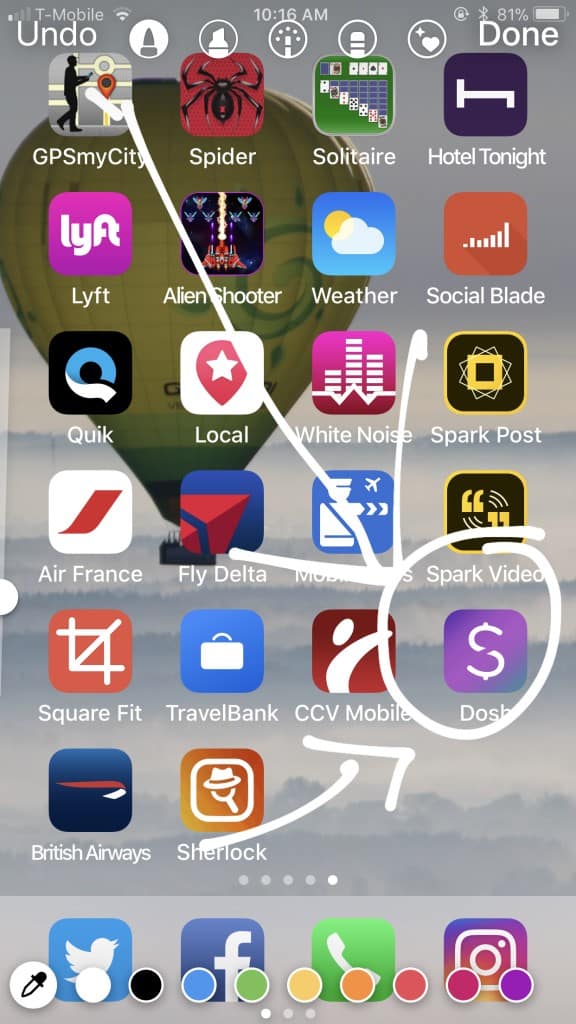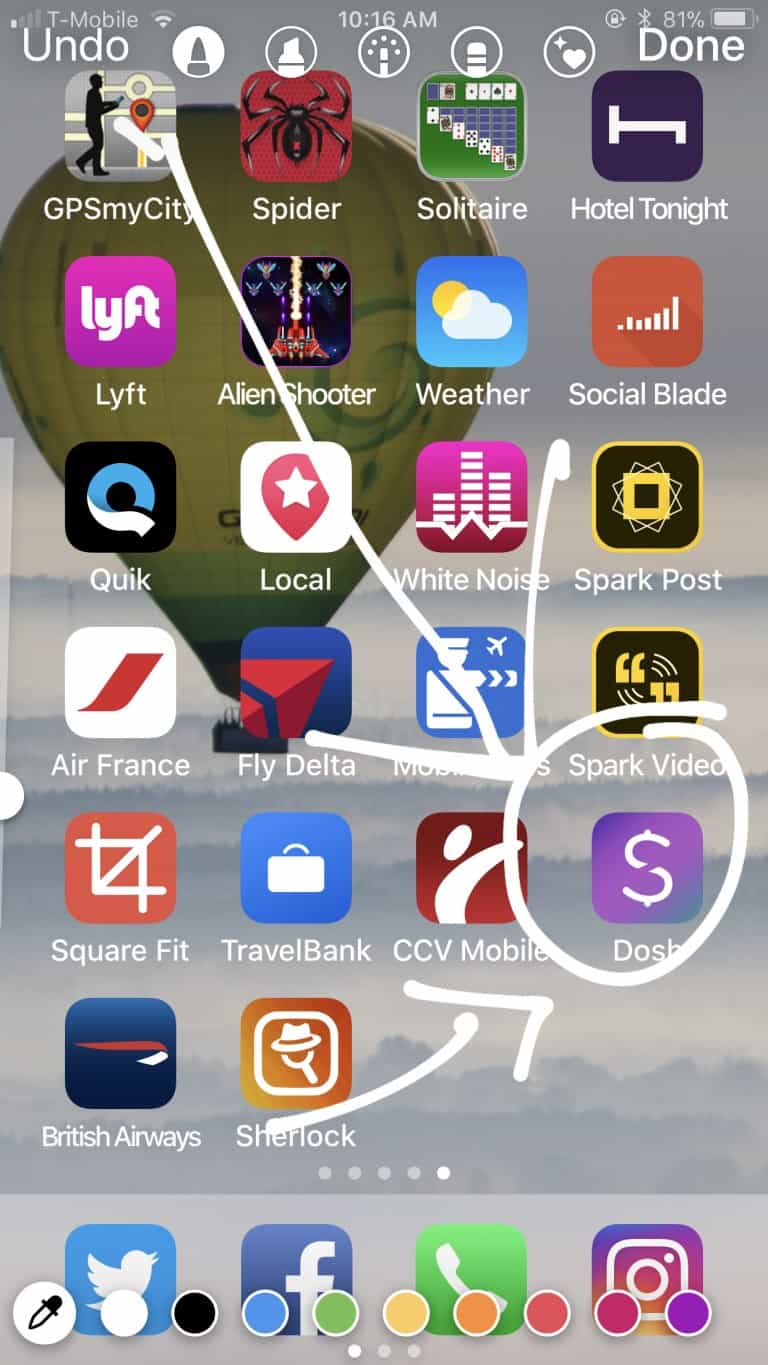 Is The Dosh App For Real?
You may be thinking, is this app for real? Yes, it absolutely is! This is not a scam or a gimmick, the Dosh App really works. The main reason the Dosh App can pay their consumers for free is due to affiliate links and market research. The creators of this app have poured their hearts and souls into creating a cashback app that pays consumers to shop or book travel plans without any fuss. For purchases to be considered cash back worthy, a consumer must use the links within the app to directly connect to a company's website. The reason for this is so that the Dosh App can track your purchase and award you the cashback you deserve.
So How Does the Dosh app Actually Work?
Each merchant has distinguished a certain percentage of cashback a customer can earn; keep in mind not all companies will offer the same rate. Typically, the cash amount earned is a percentage of your total purchase. For example, if you shop at Patagonia, you can earn up to 6% cashback for your purchase. Each retailer can offer a higher or lower percentage of cashback, which can range from 1% to over 30%. What are you waiting for, download the Dosh app now!
The Secret to Making Money With the Dosh App
I think the key to making money with the Dosh App is not to let the Dosh App influence where you purchase your producs. I say, just download the app, and forget about it- ignore it like it isn't even there. Because if you purchase something just go get the cashback, then you are not saving any money! You are spending money to make a bit back!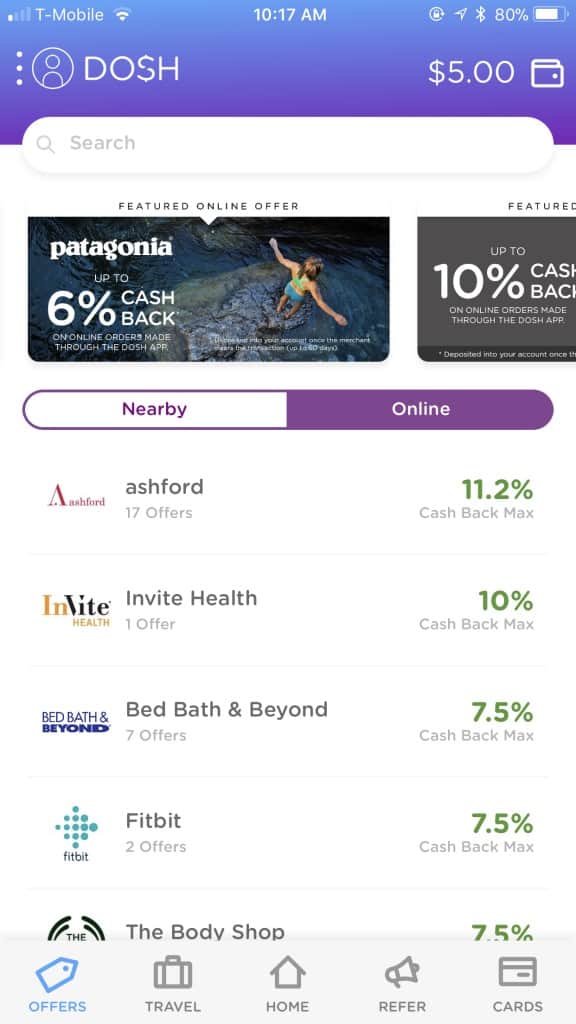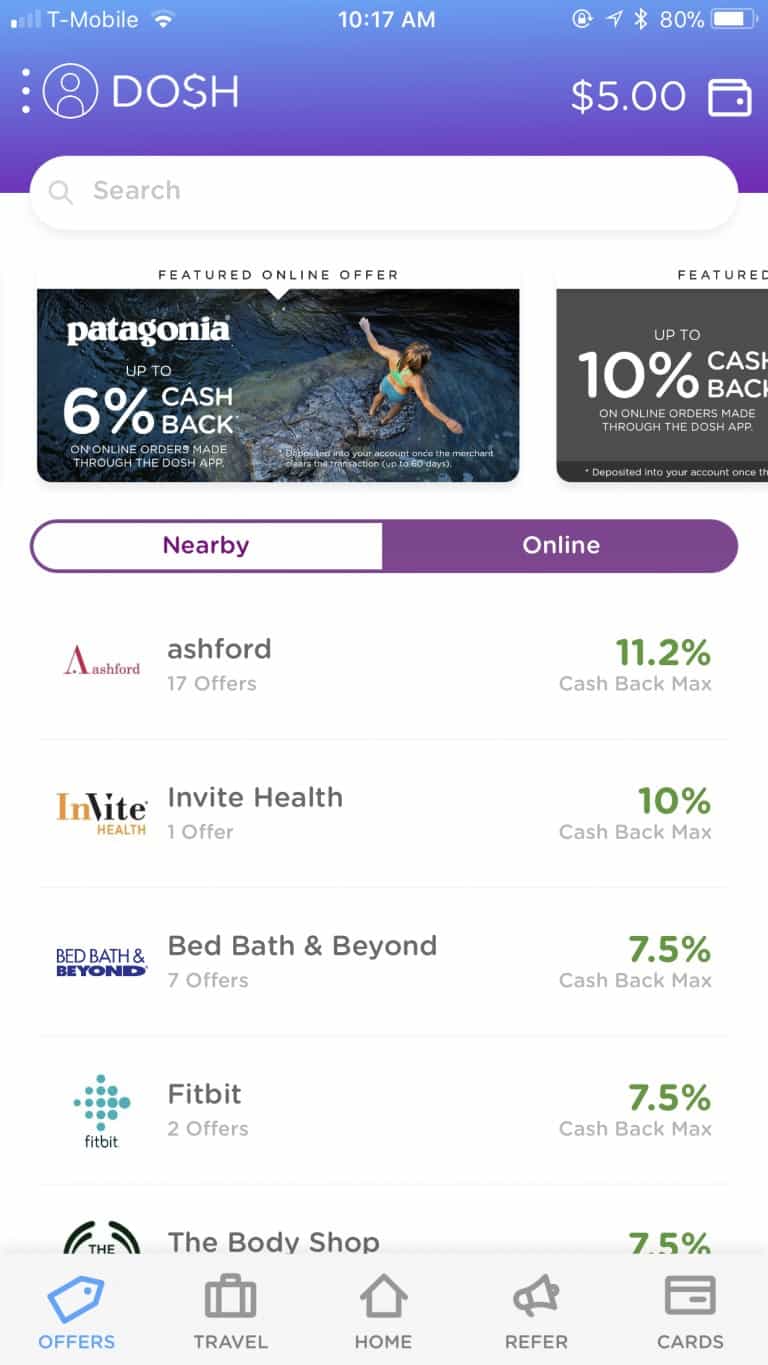 Dosh for Travelers
For consumers who love to travel like me, the Dosh App is perfect to use. The app allows consumers to choose from different hotels using the most competitive rates but guarantying the most cashback in return for booking through the Dosh App. Once a consumer uses the link on the app to book a hotel or rental car, Dosh Dollars will be pouring into your bank account. For many traveling activities and plans, the Dosh app works with a fixed rate rather than a percentage of the purchase. The Dosh App has been linked to hotels and resorts such as the Hyatt, Sheraton, Holiday Inn, Marriott, and the Hilton. The more you book with the Dosh App, the more cashback you can earn; leading to a better way of life with your wallet!
My Experience with Dosh
You know that if I am going to write about an app, I need to use it. So here is my latest experience using the app. I wanted to go to Jackson Hole, Wyoming. So I plugged in the location of Jackson Hole and decided I prefer to be on the mountain than down in the town. Next, I plugged in Jackson Hole Mountain Resort, Wy and it then gives me a choice of hotels to choose from.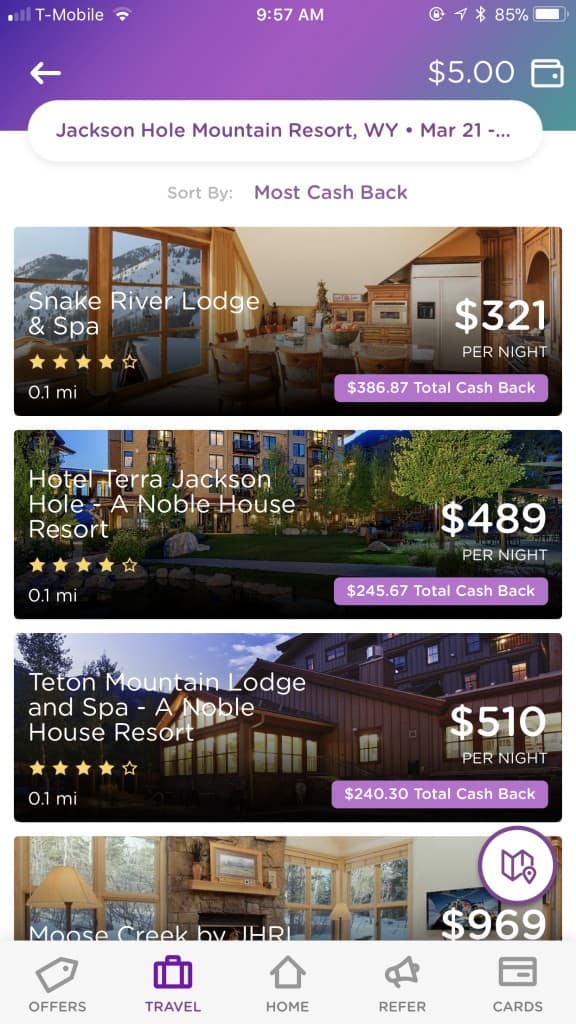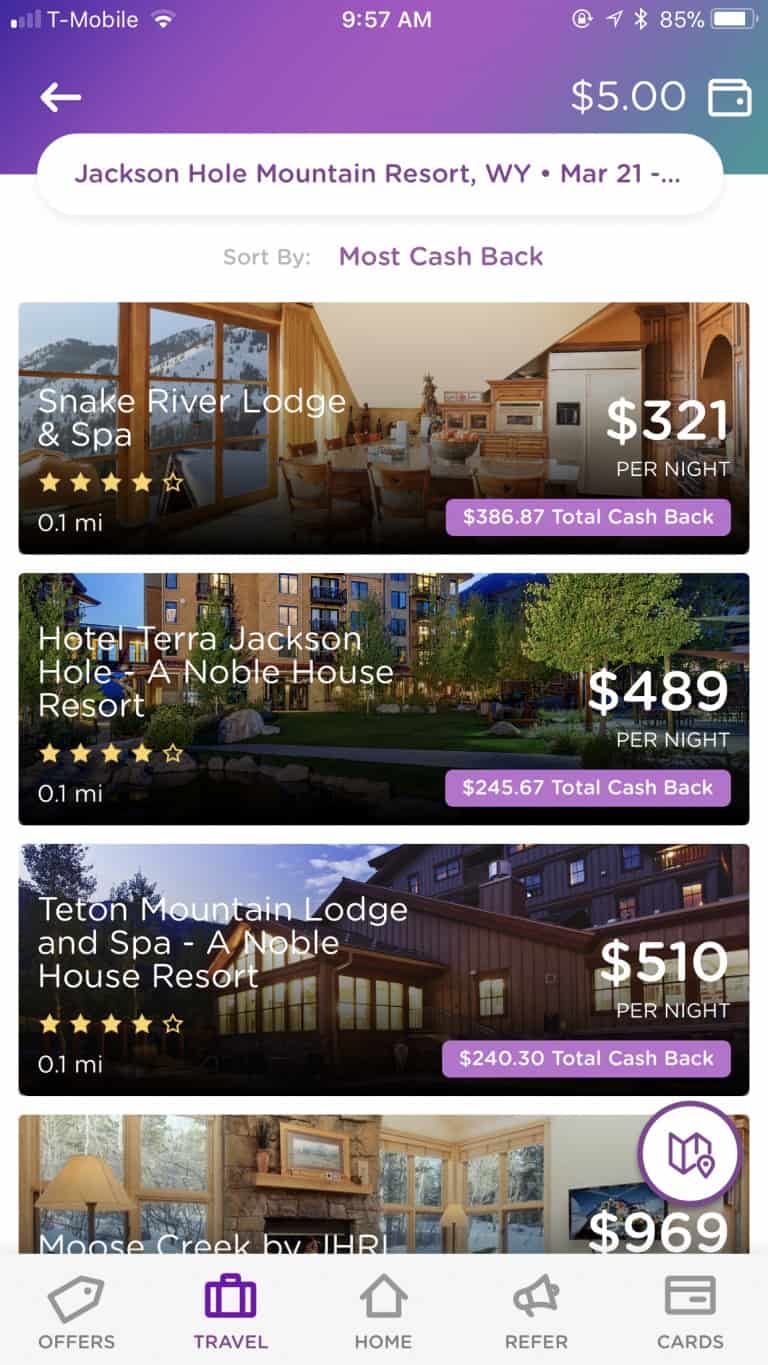 After I had a chance to review each of the hotels I was interested in, I chose a ski in-ski out called Snake River Lodge. With this app, I paid a good rate per night and then got a refund in the amount of $321.44 three days AFTER my stay. Easy Peasy.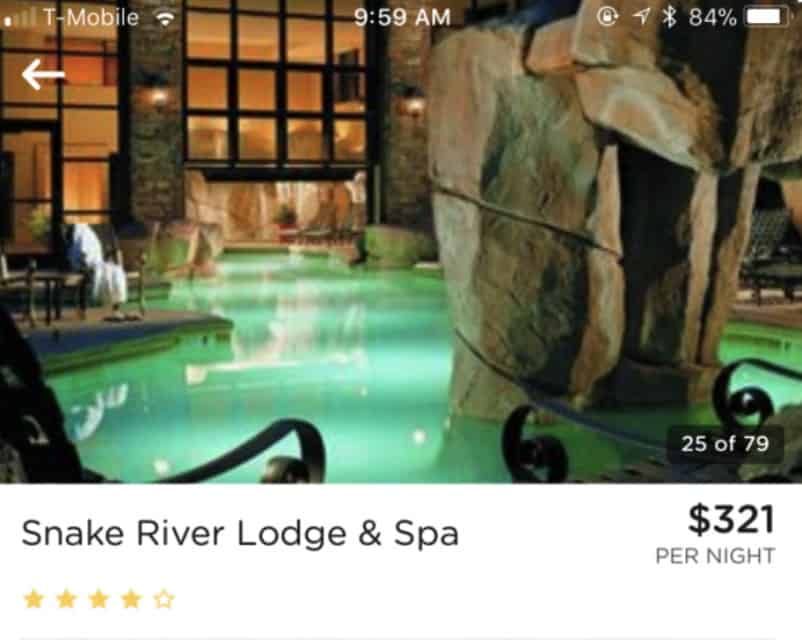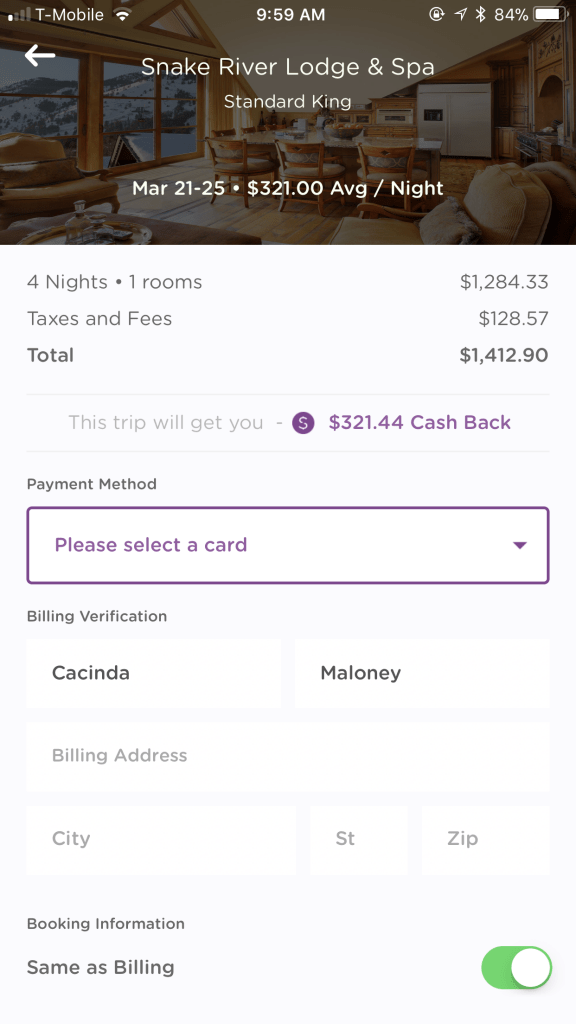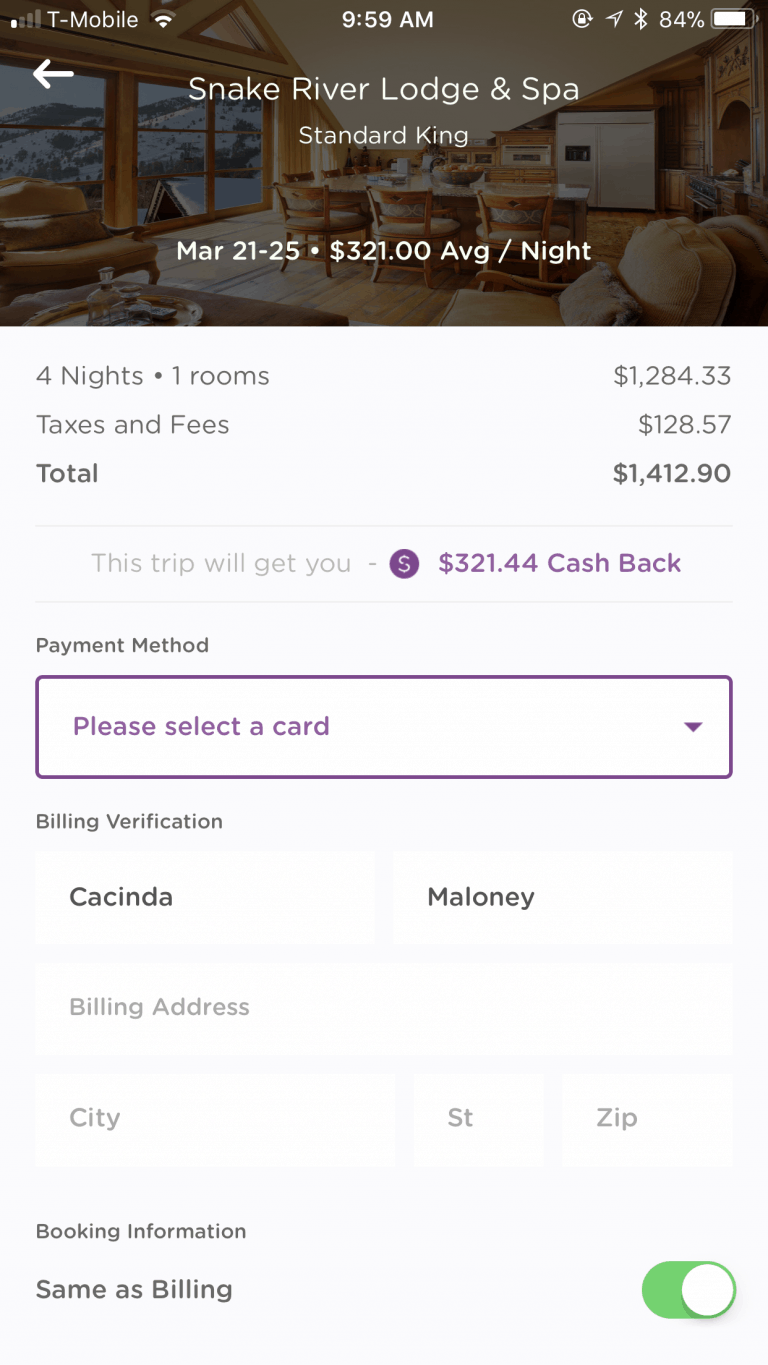 Cash Back is Easy
Let's admit it, one of the best features of the Dosh Cash Back App is that there are no gimmicks when it comes to the download price. The free app allows for the freedom to download the app without any commitment.
Like every app, the Dosh Cash Back App has some annoyances for the user such as taking up to 30 days to receive cashback. While most cashback transactions take roughly 48-72 hours, the maximum limit to wait is 30 days. But the bad outweighs the good and the Dosh App has plenty of good.
Take advantage of the refer a friend or business offer and receive $5 for the first purchase your friend makes with the app or 20% of the marketing fees for two years with a business referral. Who doesn't like to earn cash back from purchases they were already going to buy in-store or online? Free cashback is much better than no cashback! Using the Dosh App is as easy as Connect, Shop, Earn, and Use.
Once you use the hassle-free Dosh App, no other cashback app will compare! If you haven't already downloaded the Dosh App, what are you waiting for? Hit the Google Play Store or Apple iTunes Store button and download the app today!
Are There Ways to Save Money With Your Phone?
Yes, there are a lot of ways to save money by using your phone, but remember, they are not all created equally! Here is one of my favorite apps that will pay you money with minimal effort.
Disclosure: As is common in the travel industry, I was provided with compensation for the purposes of review by Dosh. While it has not influenced my review, PointsandTravel.com believes in full disclosure of all potential conflicts of interest. All Photos by the author.