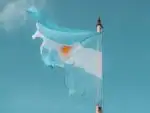 Argentina is a large and diverse country located in South America. Bordering the Atlantic Ocean to the east and the Andes Mountains to the west. It is the second-largest country in both South America and Latin America, with a population of over 45 million people.
Argentinians are known for their hospitality, love of good food, and wine. As well as a passion for soccer, which is considered the national sport.
The country has a rich history, which includes periods of Spanish rule, military rule, and political turmoil. Despite these challenges, Argentina has a thriving cultural scene, with world-renowned writers, musicians, and artists.
The country also has a diverse economy, with agriculture, manufacturing, and tourism among its main industries. The people of Argentina are proud of their country and its many accomplishments. People around the world recognize Argentinians for their resilience in the face of adversity.
Famous Argentine Footballers – Maradona, Messi, and More
From iconic football players and writers to political leaders and musicians, remarkable individuals who have left their mark on the world abound in Argentina.
Diego Maradona – The Hand of God and Other Iconic Moments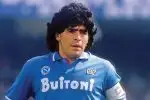 Diego Maradona is widely recognized as one of the greatest football players of all time. Had a career filled with iconic moments that are now part of sporting history. In the 1986 World Cup quarter-final between Argentina and England, he famously scored a goal known as the "Hand of God". He appeared to punch the ball into the net with his left hand. Maradona died in November 2020 at 60, leaving a celebrated legacy.
Lionel Messi – The Rise of the Best Player in the World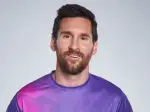 Born in Rosario, Argentina, Lionel Messi is widely regarded as one of the greatest football players in history. He joined FC Barcelona's youth academy at 13, displaying early talent. Messi made his debut for Barcelona's first team at age 17 and quickly became a key player. He won many individual awards, including the Ballon d'Or a record seven times.
Messi's dribbling, pace, and scoring ability have earned him a reputation as one of the world's most talented footballers. Despite injuries and criticism for his performances with the Argentine national team, his dedication to the sport has never wavered. Messi remains a beloved figure in Argentina and around the world.
Juan Román Riquelme – The Master of the Midfield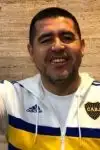 Juan Román Riquelme, a renowned Argentine footballer, is recognized as one of the most excellent midfielders of his generation. He started his career with Boca Juniors. He helped the club win many domestic and international titles with his technical ability and vision on the field.
Riquelme led Boca Juniors to win three Copa Libertadores titles in four years and played an essential role in Argentina's national team. Although he was known for his reserved personality, he is still a respected figure in Argentina and worldwide. Riquelme's impact on football is significant, and his legacy as one of the greatest midfielders of all time remains secure.
Ángel Di María – The Winger with a Golden Touch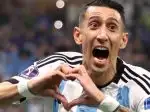 Ángel Di María, started his career with Rosario Central before being signed by Benfica in Portugal. He then joined Real Madrid in 2010, where he helped the club win several titles.
In 2014, he signed for Manchester United for a British record fee but was sold to Paris Saint-Germain in 2015. Since then, he has continued to impress, helping the club win multiple domestic and international titles. He was also a key player for the Argentine national team. Di María's ability to score crucial goals in important moments has earned him the nickname "Fideo."
Other Notable Argentine Footballers – From Batistuta to Tevez
Over the years, Argentina has produced many talented footballers who have gained international fame and recognition, including Maradona, Messi, Riquelme, Di María, and others. Here are some of them:
Gabriel Batistuta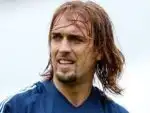 Batistuta is considered one of the greatest Argentine footballers of all time. He played as a striker for various clubs, including River Plate, Boca Juniors, Fiorentina, and Roma. He also scored 56 goals in 78 appearances for the Argentine national team. Making him their all-time leading scorer until Lionel Messi broke his record in 2016.
Carlos Alberto Tevez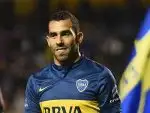 Tevez is another Argentine striker who has enjoyed a successful career both in Argentina and abroad. He has played for various clubs, including Boca Juniors, Corinthians, Manchester United, and Juventus. He has also won multiple domestic and international titles with both his club teams and the Argentine national team.
Javier Zanetti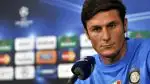 Zanetti is a former Argentine defender who played for Inter Milan for almost 20 years. He also served as the captain of the Argentine national team for several years. He was also known for his work ethic, leadership skills, and versatility on the field.
Mario Kempes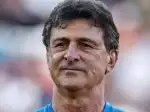 Kempes is a former Argentine forward who helped his country win the FIFA World Cup in 1978. He also played for various clubs, including Valencia, River Plate, and Rosario Central. And was known for his speed, agility, and scoring ability.
Esteban Cambiasso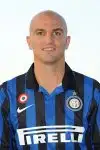 Cambiasso is a retired Argentine midfielder who played for various clubs, including Real Madrid, Inter Milan, and Leicester City. He was known for his defensive skills, tactical intelligence, and ability to read the game.
These are just a few of the many talented Argentine footballers who have made significant contributions to the sport. Given Argentina's passion for football and history of producing top-class players, it's unsurprising that it's considered a football powerhouse.
The Passion of Argentine Football – Culture, Rivalries, and Fans
Football is more than just a game in Argentina; it's a cultural phenomenon. The love of football runs deep in Argentine society. The game is a unifying force that brings people together regardless of social status, religion, or political beliefs. Intense passion, fierce rivalries, and colorful fan culture mark the football culture of the country. The streets of Buenos Aires come alive on matchdays, with fans of different teams sporting their colors and flags. Chanting and singing their hearts out in support of their beloved teams.
The National Team – World Cup Triumphs and Disappointments
The Argentina national team is one of the most successful in world football, having won two World Cups (in 1978 and 1986) and reached the final three more times. The team has been blessed with some of the greatest footballers of all time. That includes Diego Maradona and Lionel Messi, who has led Argentina to some of its most famous victories. However, the national team has also suffered heartbreak and disappointment, most notably in the 2014 World Cup final, where they lost to Germany in extra time.
The Domestic League – Boca Juniors, River Plate, and Other Powerhouse
The Argentine domestic league is one of the most competitive in South America. Featuring some of the continent's most storied clubs. Boca Juniors and River Plate are the most famous of these, with a fierce rivalry that is considered one of the world's most intense. Other notable clubs include Independiente, Racing Club, San Lorenzo, and Vélez Sarsfield. The league has produced some of the world's greatest players, including Maradona, Messi, and Juan Román Riquelme.
The Future of Argentine Football – Young Stars and Emerging Trends
Argentina continues to produce some of the world's most exciting young footballers, with a number of emerging talents making waves on the international stage. Lautaro Martínez, Paulo Dybala, and Cristian Romero have already demonstrated their potential. They are expected to lead Argentina's national team for years to come. Emerging trends in Argentine football include women's football and youth development.
Beyond the Pitch – Football and Society in Argentina.
Football has played a significant role in shaping Argentine society and politics, from the populist government of Juan Perón, who courted the working-class vote by supporting Boca Juniors, to the military regimes that used football as a tool of propaganda. Juan Pablo Sorín and Gabriel Batistuta have used the game to highlight social issues such as poverty and inequality, bringing attention to these topics. Additionally, football plays a vital role in Argentine cultural expression, with tango and street art being closely connected to the sport.
Political Leaders of Argentina
Argentina has been shaped by its political leaders, who have often been controversial figures in the country's history.
Juan Perón: The Father of Peronism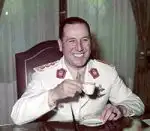 Juan Perón was a military officer who rose to political power in the mid-1940s, leading the development of the political movement known as Peronism. His government was characterized by social welfare programs and economic nationalism, which helped him to build a loyal following among the working class. Perón served as President of Argentina from 1946 to 1955, and again from 1973 until his death in 1974. His legacy remains influential in Argentine politics to this day.
The Kirchner Era: Populism, Progressivism, and Controversy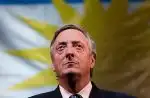 Néstor Kirchner and his wife Cristina Fernández de Kirchner served as President and Vice President of Argentina, respectively, from 2003 to 2015. Their government was characterized by a mix of populist rhetoric, progressive policies, and controversy. They pursued policies aimed at reducing poverty, expanding social programs, and increasing economic independence from foreign powers. However, their government was also criticized for authoritarian tendencies, corruption, and economic mismanagement.
Raúl Alfonsín: Leading Argentina's Transition to Democracy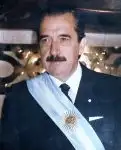 Raúl Alfonsín was the first democratically elected President of Argentina after the military dictatorship that lasted from 1976 to 1983. He played a key role in the transition to democracy and the prosecution of human rights abuses committed by the military regime. Alfonsín's government also pursued economic reforms aimed at reducing inflation and stabilizing the country's economy.
Carlos Menem: Economic Reforms and Political Controversy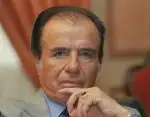 Carlos Menem served as President of Argentina from 1989 to 1999, leading a government that pursued market-oriented economic reforms, privatization of state-owned enterprises, and closer ties with the United States. His government also faced criticism for corruption and human rights abuses, as well as economic crises that resulted in social unrest.
Political Polarization in Modern Argentina
Modern Argentina is marked by political polarization between left-wing and right-wing groups, as well as between different factions within each political camp. This has led to frequent political crises, protests, and social unrest. The divide is often characterized by differences in ideology, economic policy, and attitudes toward social issues such as abortion and LGBT rights.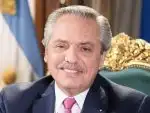 Alberto Fernández was elected President of Argentina in 2019, succeeding Mauricio Macri. His government has faced significant challenges, including a severe economic crisis, the COVID-19 pandemic, and political polarization. Fernández has pursued policies aimed at reducing poverty, expanding social programs, and restructuring the country's debt. His government has also faced criticism for authoritarian tendencies and perceived mismanagement of the pandemic.
Literary Giants of Argentina – Borges, Bioy Casares, and Others
Argentina is known for producing some of the most significant literary figures in the Spanish-speaking world. From the magic realism of Jorge Luis Borges to the science fiction of Adolfo Bioy Casares, Argentine authors have left an indelible mark on global literature. Their works explore themes such as identity, memory, politics, and the surreal, often with a uniquely Argentine perspective.
This section will delve into some of the most notable literary giants of Argentina, their major works, and their impact on the country's rich cultural heritage.
Jorge Luis Borges: The Master of Short Stories and Argentine Literature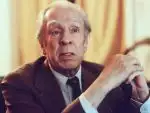 Jorge Luis Borges is a literary icon in Argentina and beyond, known for his masterful short stories and influential contributions to Argentine literature. His works often explore philosophical and existential themes and employ complex literary devices like labyrinths, mirrors, and multiple narrators. Some of his most famous stories include "The Garden of Forking Paths," "The Aleph," and "Funes the Memorious." Borges was also a key figure in the literary movement known as "el grupo de Boedo," which emphasized social realism and political engagement in literature.
Adolfo Bioy Casares: A Visionary of Science Fiction and Mysteries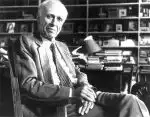 Adolfo Bioy Casares was a prominent writer of science fiction and mystery novels, known for his imaginative and visionary stories. His most famous work, "The Invention of Morel," is a science fiction novel that explores themes of love, death, and the nature of reality. He also co-wrote a number of works with his friend and collaborator Jorge Luis Borges, including the detective story "Six Problems for Don Isidro Parodi" under the pseudonym H. Bustos Domecq.
Julio Cortázar: Experimental Narratives and Surrealism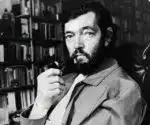 Julio Cortázar, an Argentine writer, explored themes of identity, time, and the nature of reality in his works, which were known for their experimental narratives, surrealism, and avant-garde approach to literature. He is most famous for his short story "Blow-Up," adapted into a film by Michelangelo Antonioni, and the novel "Hopscotch," which allows the reader to determine their own path through the story and features multiple possible endings.
Ernesto Sábato: Philosophical Novels and Social Critique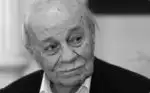 Ernesto Sábato was a writer, painter, and physicist who became one of Argentina's most influential literary figures in the 20th century. His novels often explored philosophical and existential themes and were noted for their social and political critique. His most famous works include "The Tunnel," a psychological novel about a painter who becomes obsessed with his own jealousy, and "On Heroes and Tombs," a multi-layered novel that explores the Argentine history, politics, and society.
Silvina Ocampo: Gothic Tales and Feminist Themes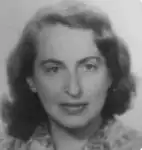 Silvina Ocampo, a writer, and poet explored feminist themes and wrote gothic tales with surreal and dreamlike elements. Her works were influenced by Franz Kafka and Jorge Luis Borges. Her most famous works include "The Fury," a collection of gothic tales, and "The Promise," a novel that explores the themes of love, memory, and the passage of time.
Manuel Puig: Pop Culture and Gender Politics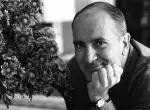 Manuel Puig was a novelist and screenwriter known for his innovative use of pop culture and his explorations of gender politics. His most famous work, "Kiss of the Spider Woman," is a novel that explores the relationship between two cellmates in an Argentine prison. The novel was adapted into a successful film and stage play and is noted for its complex portrayal of gender and sexuality.
Victoria Ocampo: Cultural Activism and Literary Magazine Sur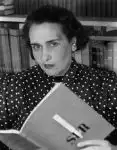 Victoria Ocampo was a writer, publisher, and cultural activist who played an important role in Argentine literature in the early 20th century. She founded the literary magazine Sur, which became a forum for many of Argentina's most influential writers, including Jorge Luis Borges and Ernesto Sábato. Ocampo was also an advocate for women's rights and social justice and used her platform to promote cultural exchange and understanding between Argentina and the rest of the world.
Osvaldo Soriano: Humor and Political Satire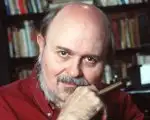 Osvaldo Soriano was a prominent Argentine writer known for his witty, satirical, and often politically charged prose. He was born in Buenos Aires in 1943 and began his writing career as a sports journalist. Soriano's works often dealt with issues such as dictatorship, social inequality, and political corruption.
His most famous novel, "No habrá más penas ni olvido" (No More Tears or Forgetfulness), is a satirical commentary on Argentina's Dirty War and the dictatorship that ruled the country during the 1970s and 1980s.
César Aira: Innovative Narratives and Literary Experiments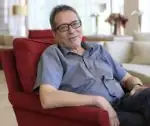 César Aira, born in Coronel Pringles, Buenos Aires Province in 1949, is a contemporary Argentine author who is known for his innovative and experimental approach to writing. His works often blend genres and feature unconventional narrative structures and surrealistic elements. His works range from novellas to full-length novels and include "An Episode in the Life of a Landscape Painter," "The Hare," and "The Literary Conference." Aira is also a prolific translator and has translated works by authors such as Jules Verne and Edgar Allan Poe into Spanish.
Eduardo Sacheri: Football and Everyday Life in Argentine Fiction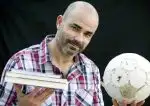 Eduardo Sacheri is an Argentine writer and screenwriter known for his portrayals of everyday life in Argentina, particularly through the lens of football. Born in Buenos Aires in 1967, Sacheri worked as a high school teacher before turning to write full-time.
His most famous work is "The Secret in Their Eyes," which was adapted into an Oscar-winning film in 2009. Sacheri's works often explore themes such as friendship, family, and love, and the role that football plays in the lives of ordinary Argentines. His other notable works include "Papeles en el Viento" (Papers in the Wind) and "La Noche de la Usina" (The Night of the Heroic Losers).
Argentine Music and Culture – Tango, Classical Music, and More
Argentina has a diverse and rich culture, with music playing a significant role in its national identity. The Tango is a famous dance that originated in Buenos Aires and is accompanied by the bandoneon. Classical music is also important, with many world-renowned composers and performers hailing from Argentina.
Additionally, the country has a vibrant folk music tradition, with various styles in different regions. Argentina's literature, art, and food draw influences from Europe and indigenous cultures, with a particular emphasis on beef, wine, and empanadas in cuisine, and significant painters and sculptors in the visual arts scene.
Astor Piazzolla
The Revolutionary of Tango Nuevo – Astor Piazzolla was an Argentine musician and composer. Revolutionized the traditional tango by infusing it with elements of jazz and classical music. Piazzolla's creation of the "Tango Nuevo" genre brought renewed attention to the tango both in Argentina and internationally.
Carlos Gardel
Carlos Gardel, a French-born Argentine singer, and songwriter. Earned the title of "The King of Tango" and cemented his status as an Argentine cultural icon. He is widely considered to be the most famous and influential figure in the history of the tango. His contributions to the genre, along with his suave style and tragic death, have made him an enduring cultural icon in Argentina.
The Falklands War and its Impact on Argentine Society
The Falklands War, also known as the Malvinas War in Argentina, was a conflict between Argentina and the United Kingdom in 1982 over the disputed Falkland Islands in the South Atlantic. The war lasted for 74 days, resulting in the deaths of 649 Argentine military personnel, 255 British military personnel, and three Falkland Islanders. It had a significant impact on Argentine society, leading to a loss of confidence in the military government, widespread protests and social unrest, and the eventual return to democracy in 1983.
The Falklands War also weakened and discredited the Argentine military, and high inflation and debt further impacted the country's already struggling economy. Even today, the Falklands War remains a contentious and sensitive issue in Argentine society, with ongoing debate and analysis of its impact on the country's history and identity.
Contemporary Argentine Celebrities
Argentine celebrities also include notable figures in fashion, literature, and art. Contemporary Argentine celebrities are diverse, and talented, and have made significant contributions to their respective fields. Helping to shape the cultural identity of the country.
Martina Stoessel
The young actress gained international recognition for her lead role in the popular Disney Channel series "Violetta," airing in over 130 countries. She has released successful albums, performed in sold-out concerts, and has a massive social media following.
Juan Pablo Di Pace
Juan Pablo Di Pace is an actor, dancer, and musician. Known for his work in TV shows, films, and stage productions in both Argentina and the United States, including his roles in the musical film "Mamma Mia!" and the hit TV series "Fuller House." He has also appeared in various Broadway productions.
Rodrigo de Paul
A rising star in Argentine football, currently playing for the national team and the Italian club Udinese Calcio as a midfielder. He's known for his tenacity, versatility, and skill on the pitch.
Benjamín Vicuña
Benjamín Vicuña is an actor, producer, and director. He has appeared in numerous films and TV shows in both Argentina and Chile. He has won awards for his performances and is recognized for his talent, charm, and good looks.
Jimena Barón
A multi-talented artist who's gained critical acclaim for her work in music, acting, and TV hosting. She's released successful albums and singles and has also starred in films, TV shows, and theater productions.
Wos
A rapper, singer, and poet who's become one of the most prominent figures in Argentine hip-hop, known for his innovative style, lyrics, and performances. He's won several awards, and his music has resonated with audiences both in Argentina and internationally.
Brenda Asnicar
An actress, singer, and dancer who's best known for her role in the popular TV series "Patito Feo." She's also released music, performed in musicals, and acted in other TV shows and films.
Lali Espósito
A multi-talented artist who's acted in TV shows, films, and theater productions, as well as released successful pop albums. She's won awards for her performances and has a large fanbase both in Argentina and abroad.
Diego Schwartzman
A professional tennis player who's currently ranked among the top 20 in the world. He's won several ATP titles and has represented Argentina in the Davis Cup and the Olympics.
Paulo Dybala
A forward for the Italian club Juventus and the Argentine national football team, known for his technical skills, dribbling ability, and goal-scoring prowess. He has won several titles with Juventus and is recognized as one of the best young players in the world.
Art and Architecture in Argentina – From La Boca to Casa Rosada
Argentina's art and architecture showcase a unique blend of European, indigenous, and modern influences. Reflecting its diverse cultural heritage and long history of artistic expression. Examples include La Boca's colorful buildings and the iconic Casa Rosada.
La Boca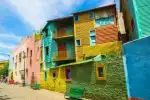 La Boca, a vibrant neighborhood in Buenos Aires, is known for its colorful art scene. Particularly its famous Caminito street lined with colorful buildings, street art, and tango performances. It's a popular tourist destination where visitors can immerse themselves in the art and culture of Argentina.
Recoleta Cemetery
One of Buenos Aires's most famous landmarks. Known for its stunning architecture and the ornate tombs of many of Argentina's most famous figures, including Eva Perón. It's a significant cultural site that reflects the country's history and the importance of its leaders and cultural icons.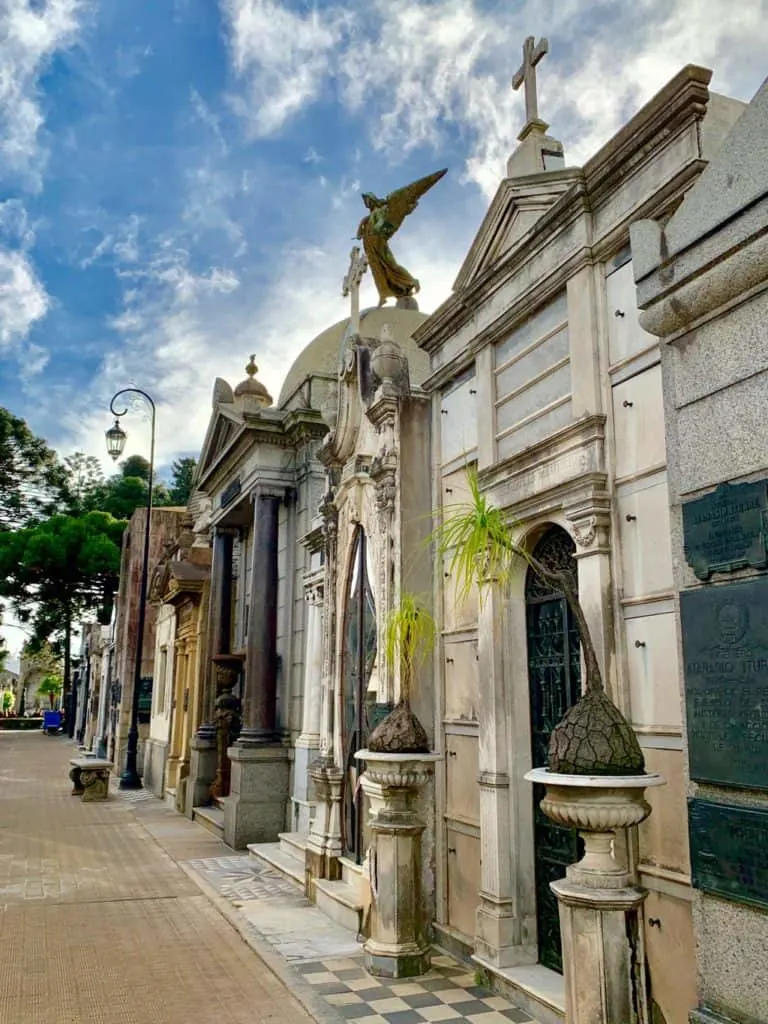 The National Museum of Fine Arts
A must-see destination for art lovers in Buenos Aires. It features an extensive collection of Argentine and international art from the 19th and 20th centuries. The museum showcases a diverse range of styles and mediums, from classic paintings to contemporary sculptures.
Casa Rosada
The presidential palace of Argentina. Recognized for its pink hue and unique blend of Italian, French, and Spanish architecture, it's a widely recognized landmark. It's an iconic building that has served as a symbol of political power and national identity for over a century.
Palacio Barolo
A unique office building in Buenos Aires, designed in the early 20th century with architecture inspired by Dante's Divine Comedy. It's a landmark of the city's architectural history that has shaped Argentina's identity.
Teatro Colon
Muralismo
Argentina has a vibrant street art scene, with notable artists like Alfredo Segatori, Martin Ron, and Jaz. Creating large-scale murals and public art installations throughout the country. The movement reflects the country's cultural diversity and artistic innovation. Artists use public spaces as a canvas to express their ideas and creativity.
Carlos Thays
A French-Argentine landscape architect who designed many of Buenos Aires' most beautiful parks. As well as green spaces, including the iconic Rose Garden in Palermo. His work highlights the country's appreciation for nature and its connection to the environment.
National Historical Museum
A museum that preserves the historical heritage of the Argentine nation. It shows visitors the most important events that shaped the country's identity. As a cultural institution, it reflects Argentina's history and the struggles and triumphs that shaped its identity.
Challenges and Triumphs of Modern Argentina – Military Rule, Economic Turmoil, and Beyond.
During the mid-20th century, military dictatorships governed Argentina. Resulted in widespread human rights abuses, including kidnappings, torture, and disappearances. The "Dirty War," a period of military rule lasting from 1976 to 1983, left an indelible mark on the country.
Argentina's economy has also gone through cycles of boom and bust, with periods of rapid growth followed by severe crises. The country experienced a period of economic stability and growth in the late 1990s. However, a severe crisis in 2001 followed. That led to widespread poverty, unemployment, and social unrest.
In recent years, Argentina has made significant progress, embracing democracy and human rights. Bringing many of the perpetrators of human rights abuses during the military regime to justice. Additionally, the country has stabilized its economy and re-emerged as a major player in Latin America.
One of Argentina's major triumphs has been its cultural and artistic achievements. The country has produced many world-renowned writers, artists, and musicians, and has a rich tradition of tango and folk music. Additionally, Argentina has been successful in sports, particularly in football (soccer), with a long history of success in international competitions.
While Argentina still faces many challenges, the country has shown resilience and determination in overcoming adversity and moving forward.