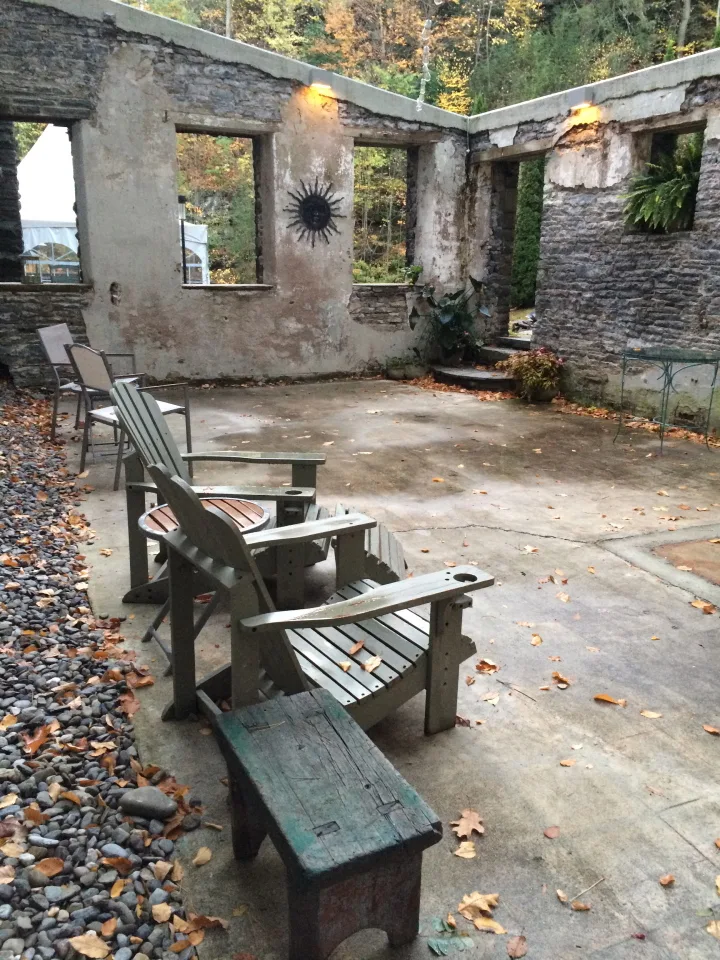 Nestled in the Northwest Pocono Mountain Lake region lies Hawley, PA. It is full of culture, activity, and charm. While there, I was able to visit a fantastic hotel known as Ledges Hotel: Contemporary Hotel in the Pocono Mountains. It is a luxurious, modern inn that will take your breath away and charm you with her crystal blue fire pits and viewing platform of the Paupack Waterfall, which it is set up against and that takes center stage. The waterfall will draw you in.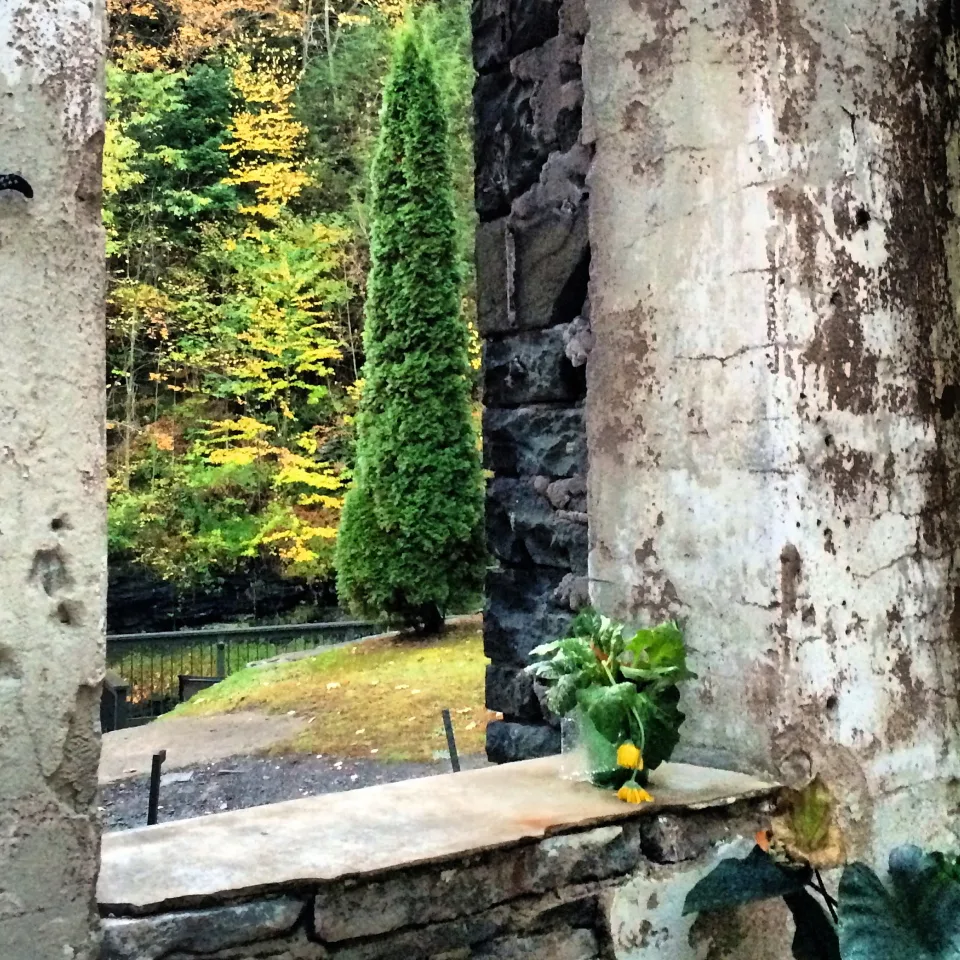 Ledges Hotel
Ledges Hotel is perched over the Wallenpaupack Creek and is seamlessly integrated into the natural stone ledges of the river gorge falls and surroundings. Ledges is aptly names, due to the "ledges" of hand-cut, blue slate-shaped stone that dominates this area of the Pocono Mountains. It was once home to the O'Connor Glass Factory, which operated there in the late 1800s. I love how the owners have combined the "old" with the "new", preserving the integrity of the building, yet making it a modern-day, luxury hotel. They hired architects that are leaders in adaptive reuse and sustainable design.
A Room with a Stunning View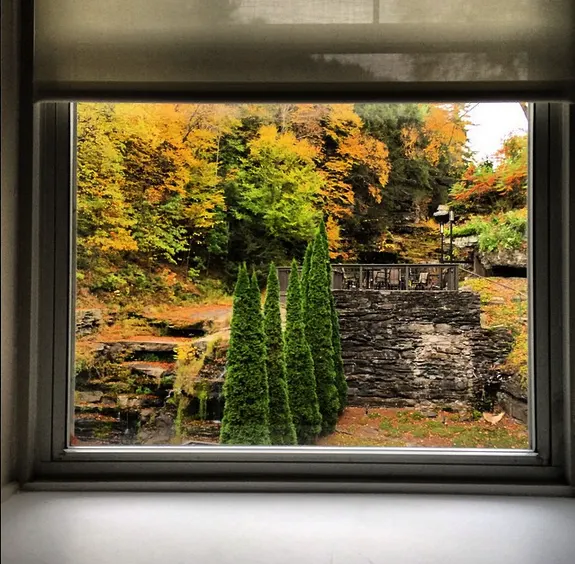 With its clean-lined architecture, oversized rain shower bathrooms, massive soaking tubs with stunning views, as well as living room suites with large kitchenettes, this is the ultimate in luxury for this area.
Comphy Co. Sheets
I even have to mention the softness of the sheets (I believe they are the softest in the world!) made from not 600 thread counts, but instead from microfibers that 3 of the 4 travel writers that stayed in the hotel mentioned to me the first thing the next morning:
"What did you think of the sheets?
"Can you believe how soft they were?"
"Who makes them?" We all had questions about those sheets!
---
Comphy.com – A company with the tag line of "Changing the world, one bed at a time."
---
"When on earth does a colleague ever mention the softness of a set of sheets on their queen size bed in a hotel they just stayed in?"
"Never, that's when!
Which is why I want to mention them here, as they are that good. I went to the trouble of finding out the name of the manufacture and duly emailed them for more information and a price list for their product. Come to find out, the name of the company is Comphy Co. and they are located in Seattle, WA. Comphy specializes in luxurious linens for spas and hotels, but you can order their products directly online. I still dream about my nights sleeping in those sheets in that wonderful hotel and can't wait for my newly ordered sheets to arrive, as I think I cannot live without them!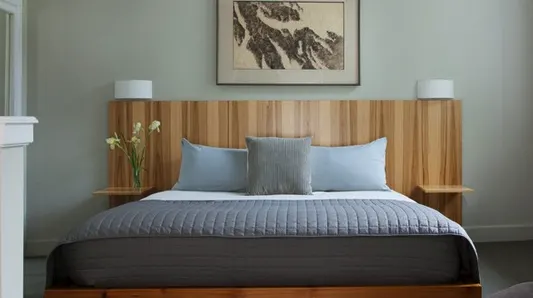 Now, back to the hotel: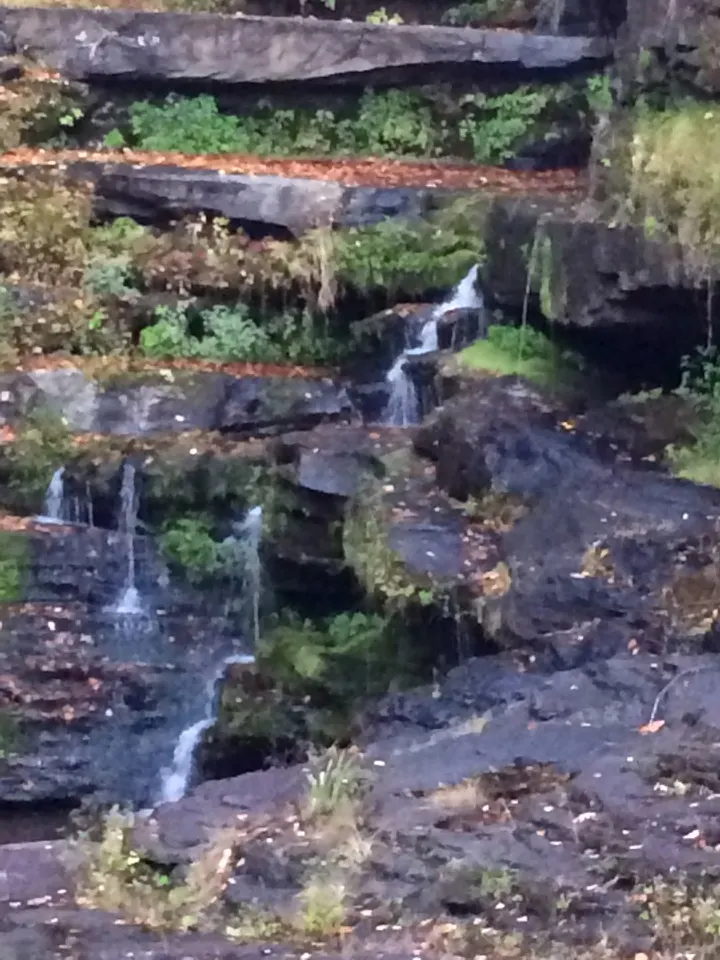 Paupack Waterfall
The Paupack Waterfalls are not the only "stage" at this hotel, as Ledges is located next door to the Hawley Silk Mill, which is also owned by the same family. As the current owner, Justin Genzlinger, soon discovered when he did a renovation of the blue-stoned building, he located a gigantic furnace right in the middle of an upstairs room, which at one-time coal was shoveled into, to heat the entire building by steam. The Haley Silk Mill is now where they have created a music room and stand-up venue known as "The Furnace Room", and literally it is in the old furnace room!
The Furnace Room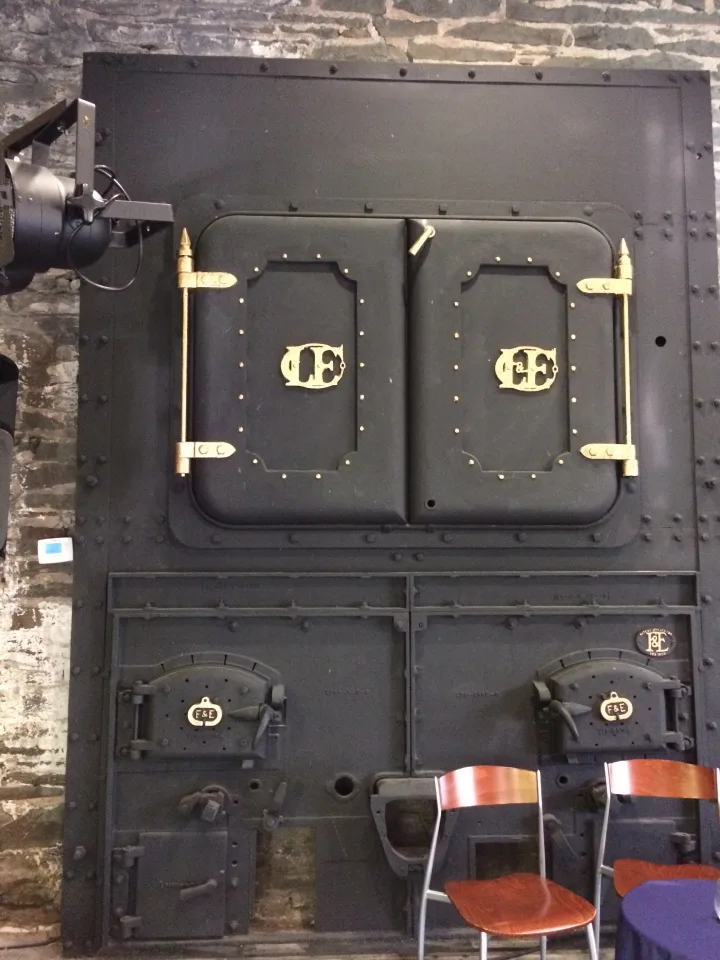 The lighting in the building in the late 1800s was coal-powered as well, which provided diffuse lighting for running the looms in this facility that employed 500 young women. Both the old glass factory and the silk mill buildings have been renovated and are now state-of-the-art facilities located next to each other in a gorgeous setting.
Settlers Inn
You may be surprised for me to tell you that two verifiable Woodstalk generation owners (Mr. Genzlinger's parents) started this whole process of refurbishing the buildings in this region of the lovely Pocono Mountains. They currently own the craftsman's style Settlers Inn as well, where their chefs feature local organic farm to table foods at the Dining Room and Chestnut Tavern.
As mentioned before they also own Ledges Hotel and the Hawley Silk Mill (now almost like a small "mall") which now functions as a second-floor college and first-floor workout facility, charming natural products grocery store, two art galleries, and the above-mentioned furnace room venue.
There is also a detached coffeehouse right across the street, known as Cocoon Coffee and Catering Company. And to top it all off, they are currently under construction to merge the property steps of the Ledges Hotel to the Hawley Silk Mill. This is so that guest staying at Ledges will eventually be able to walk up the backside of the waterfall, right on over to the "mall" facility for a coffee, snacks, lunch, art walk, workouts and, of course, the music venue. But given all that information, that is NOT EVEN THE BEST part of this conglomeration.
The Best Part: Giving Back
The BEST part is how the Genzlinger Family gives back to their community by supporting local members that supply its food and products in their Farm to Table restaurant at Settlers Inn, as well as is the suppliers of many of its products in its' general store in the Hawley Silk Mill. They strive to use only the freshest ingredients found locally and grown organically.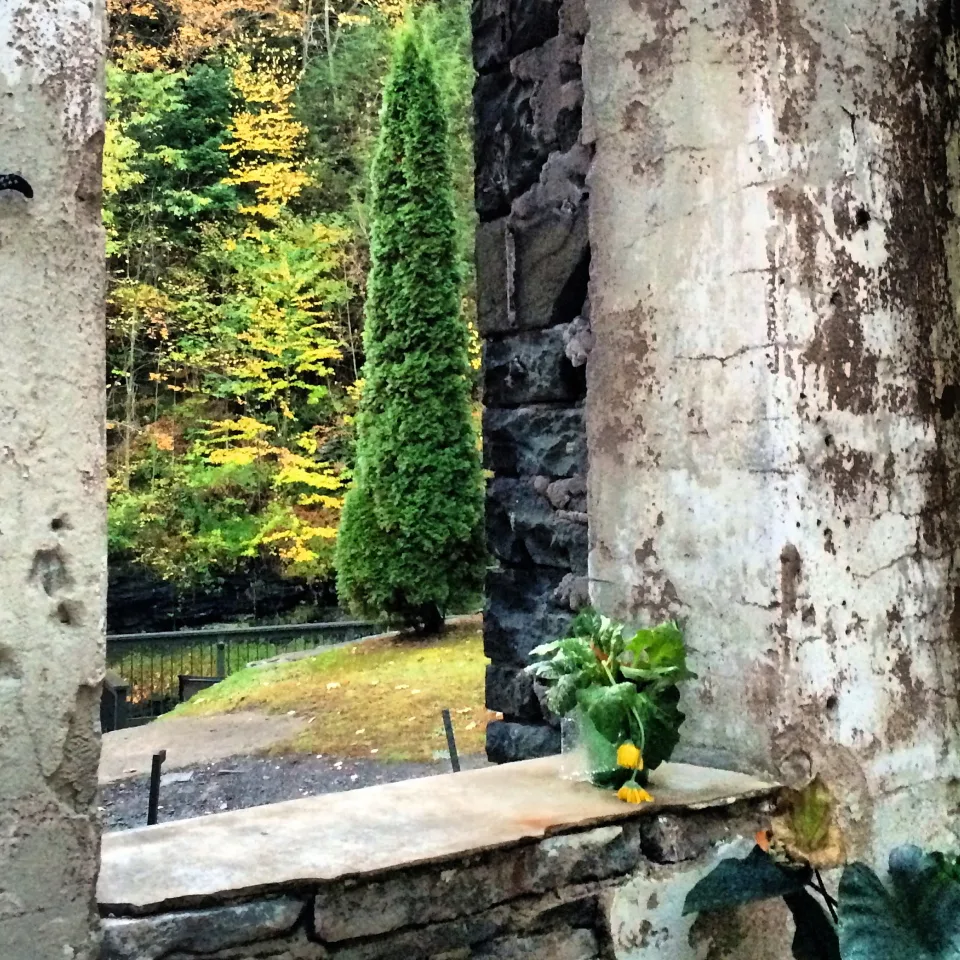 While in Hawley, I had a chance to visit these farms and I met with the owners of the Ant Hill Farm, who created a routing system through the Pocono Mountains to help the smaller farmers in the area to be able to get their products to distribution centers within a timely and cost-effective manner so that they can get the supply to these hotels mentioned, plus other clients. It is a community of one neighbor helping another neighbor, who helps another neighbor!
Electric City Roasting Company
I also had a chance to meet with the local owner of the Electric City Roasting Company, which supplies the Cocoon Coffee House with imported coffee beans from farmers in Central America and South America. They work closely with its farming system in order to educate them about proper bean growing techniques.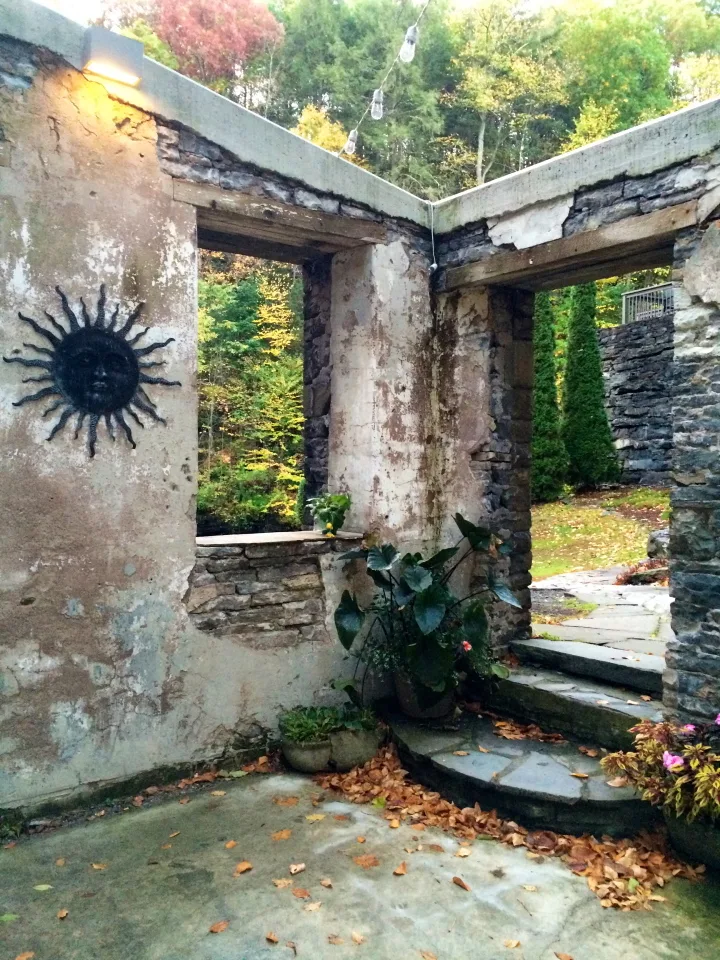 This area is literally filled with community members who give back locally as well as worldwide, as they give great thought as to systems needed to integrate the farmers into the makeup of an upscale "mall", restaurant, coffeehouse, venue and hotels. It is absolutely forward-thinking in every sense of the word and I am so delighted I had a chance to stay here and meet these wonderful community members.
Settler's Inn Dining Room
In addition to all of that, I had a chance to eat an eight-course dinner at the Dining Room of Settlers Inn paired with local wines and plated beautifully in small portions to showcase each dish. It was a wonderful end to my last evening in Hawley, PA.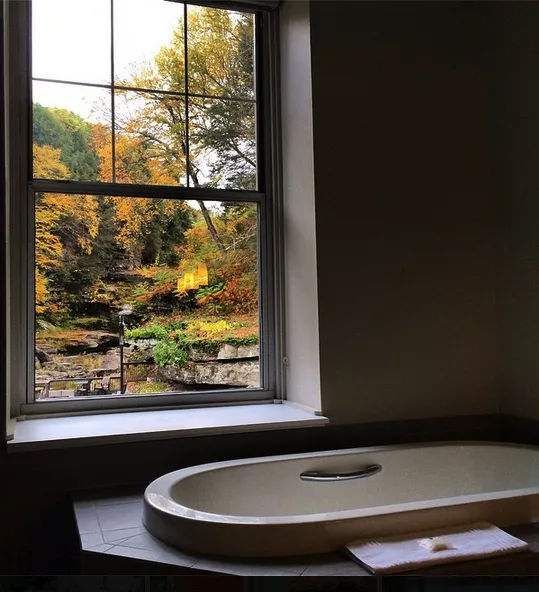 What: Ledges Hotel
Where: 119 Falls Ave, Hawley, PA 18428
Tripadvisor Rating: #3 out of #6 hotels in Hawley, PA, USA
Restaurants: Glass Wine Bar and Kitchen
Rooms: Regular hotel rooms, one-bedroom suites, and two-bedroom suites
Price Range: $211 -$309, dependent on the season.
Disclosure: My trip to the Pocono Mountains was provided by the Pocono Mountain Tourism Board. I was also gifted with a set of Comphy sheets! All opinions expressed here are certainly my own!