For beginners of the Spanish language, a great way for you to practice conjugations and acquire vocabulary word knowledge is to learn the common Spanish adjectives. That is because common adjectives and descriptive words are the first things that is taught by language teachers. But it is more than that. In fact, descriptive adjectives are helpful for Spanish learners in the long run. You will need to describe the physical characteristics and the person's behavior in Spanish more often than you think. With that said, you will need a list of Spanish adjectives to describe the people you encounter in your day-to-day life.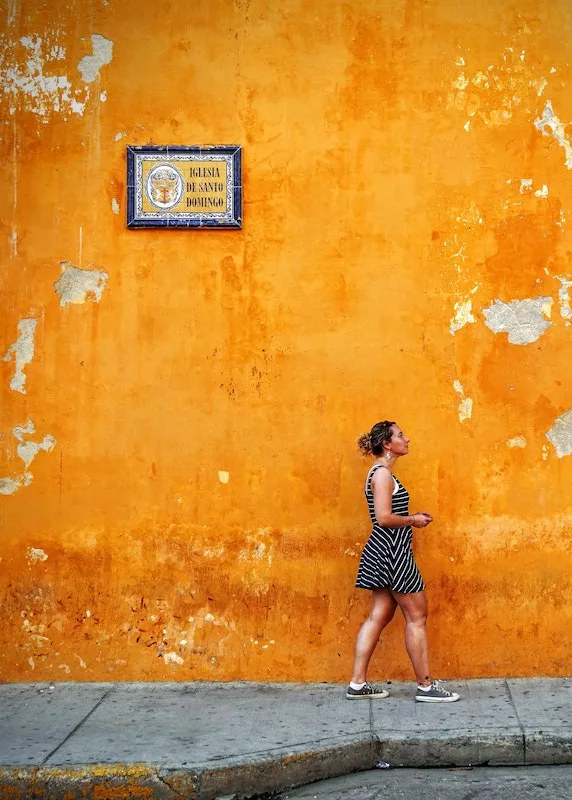 ---
What's in this post:
hide
Spanish Adjectives to Describe a Personality
---
Learn About Spanish Adjectives
Adjectives are an essential part of any language. These are words that describe someone's physical appearance, and personality traits. With different adjectives, you can use various words of different meaning to express yourself more creatively and clearly in Spanish.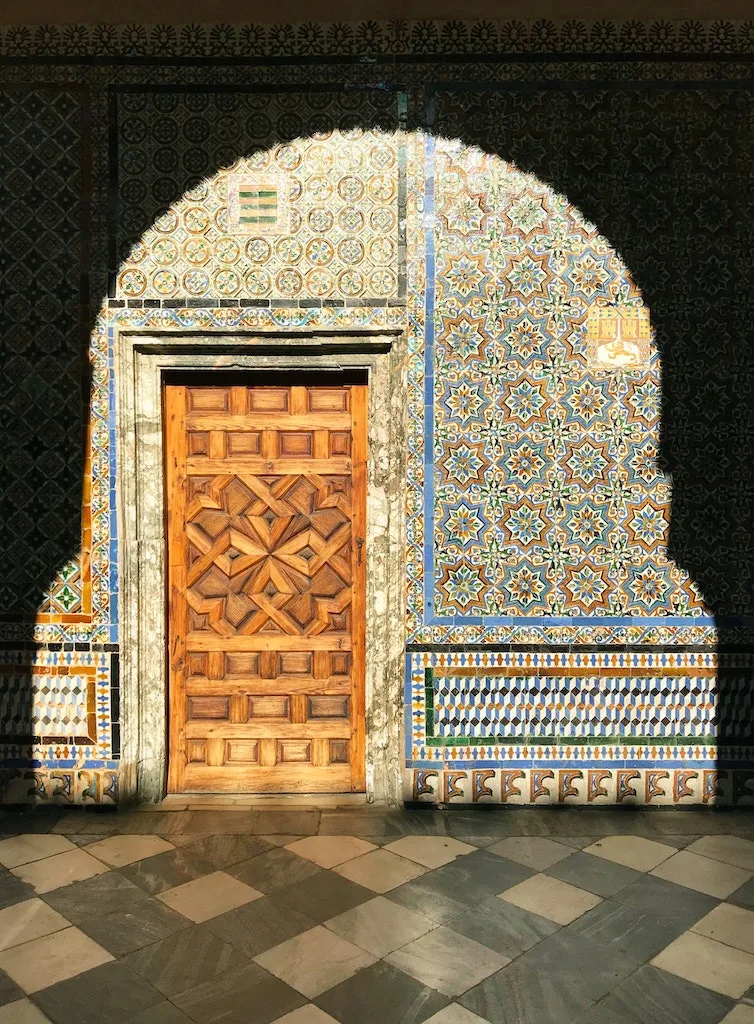 When learning about useful Spanish adjectives, you will notice that several of them are quite similar to their English counterparts. This will help you build your Spanish vocabulary lesson. Moreover, when studying Spanish nouns, Spanish words, and new vocabulary, you need to know about some of the key Spanish grammar concepts. These include:
#1 Genders
When you are using an adjective from the new language you just learned, you need to take into consideration the gender of the noun. And in this case, it's the person's appearance you are trying to describe. According to the general rule, when you are describing a male, you should end the word in -o. For females, on the other hand, adjectives end with an -a.
Moreover, words that end in a consonant in an -e or in the suffix -ista are the same whether you are talking about a male or female noun. However, there are several exceptions to this rule. You see, an adjective ends in a consonant when male. Some require an added -a when female.
#2 Numbers
If you want to use adjectives to describe a person's personality, make sure that you are using common adjectives that match the number of people you are talking about. There are also cases that adjectives must change when you are talking about more than one person. If the word you are using ends in a vowel, you only need to add an -s. On the other hand, if it ends in a consonant, add an -es.
How about when you are talking about a group consisting of mixed-gender people? The default is to use the masculine form of the adjective. However, some people include both masculine form and feminine form in spoken Spanish. They do this to fairly represent both genders.
Possessive Adjectives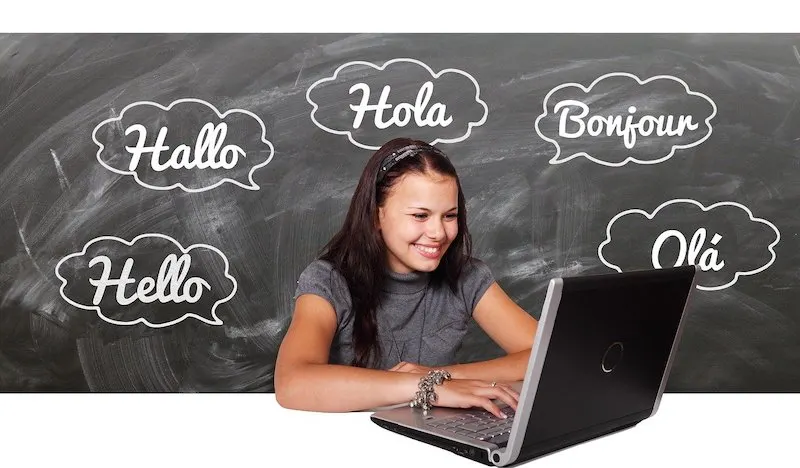 You will find a free worksheet, extra practice activity no. documents, a blog post, and a guest post on the internet for useful Spanish adjectives. There are also the Spanish possessive adjectives that you may want to learn about. And like any other adjectives in Spanish, possessive adjectives have to change for the feminine and plural form. Here's a vocab list of possessive adjectives:
Singular – Plural – English Word
Mi – Mis – My

Tu – Tus – Your

Su – Sus – His/Her/Its/Your (belonging to someone you address as usted)

Nuestro/Nuestra – Nuestros/Nuestras – Our

Vuestro/Vuestra – Vuestros/Vuestras – Your (belonging to people you address as vosotros/vosotras)

Su – Sus – Their/Your (belonging to people you address as ustedes)
---
Here are some example sentences using the Spanish possessive adjectives:
Tu comida española es deliciosa.
Your Spanish food is delicious.
---
¿Dónde está tu hermana?
Where's your sister?
---
¿Por qué no traéis a vuestros hijos?
Why don't you bring your children?
---
The second set of Spanish possessive adjectives include mine, yours, among others. They also change in the feminine and plural form.
Singular – Plural – English Word
mío/mía – míos/mías – mine/of mine

tuyo/tuya – tuyos/tuyas – yours/of yours (belonging to tú)

suyo/suya – suyos/suyas – his/of his; hers/of hers; of its; yours/of yours (belonging to usted)

nuestro/nuestra – nuestros/nuestras – ours/of ours

vuestro/vuestra

– vuestros/vuestras – yours/of yours (belonging to vosotros/as)

suyo/suya – suyos/suyas – theirs/of theirs; yours/of yours (belonging to ustedes)
---
Here are some phrases and simple sentences:
un amigo mío
a (male) friend of mine
one of my (male) friends
---
una revista tuya
a magazine of yours
one of your magazines
---
una tía suya
an aunt of his/hers/theirs/yours
one of his/her/their/your aunts
---
una amiga nuestra
a (female) friend of ours
one of our friends
---
For easy learning of Spanish grammar, you might want to study definite and indefinite articles for masculine nouns (subject of the sentence ) and feminine noun. A definite article is used to identify a particular thing or person. These include el, la, los, and las. "El" is used before the masculine singular form of nouns, "La" is used before feminine singular nouns, while "Los" (masculine) and "Las" (feminine) are used before plural nouns.
The indefinite article, on the other hand, is used to refer to something unspecific, or that you do not know about. These include un, una, unos and unas. Un is used before masculine singular nouns, una is used before feminine singular nouns, unos is used before masculine plural nouns, and unas is used before feminine plural nouns.
You should learn about the

different forms

of

Spanish verbs

.
These are:
Estar = To be

Ser = To be

Tener = To have

Haber = To have (auxiliary verb)

Hacer = To do or make

Ir = To go

Venir = To come

Decir = To say or tell

Poder = To be able

Dar = To give

Ver = To see

Poder = To know
List of Spanish Adjectives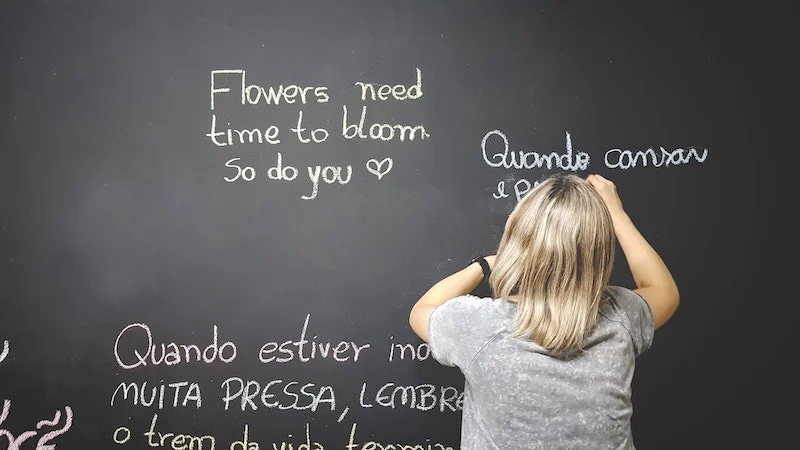 If you want a good way to pick up proper grammar patterns of Spanish vocabulary? A good idea is to listen to native Spanish speakers. Nonetheless, the following list of adjectives, both in Spanish and in English word counterparts, is helpful if you want to use a Spanish adjective to talk about a person's appearance.
These include masculine and feminine adjectives for Spanish color, different words to describe body parts, and kind of person, among others.
Alto/a – Tall

Bajo/a – Short

Delgado/a – Thin

Gordo/a – Fat

Guapo/a – Good-looking

Feo/a – Ugly

Joven – Young

Mayor – Old

Bonito/a – Pretty
To Describe a Person's Hair:
Castaño – Brown

Canoso/Gris Grey

Negro – Black

Rubio – Blond

Corto – Short

Largo – Long

Liso – Straight

Ondulado – Wavy

Rizado – Curly
To Describe a Person's Skin Color

:
Blanco/a – Light-skinned

Moreno/a – Dark-skinned
To Describe Someone's Eyes:
Azules – Blue

Marrones – Brown

Negros – Black

Verdes – Green

Grandes – Big

Pequeños – Small
Keep in mind that such adjectives used for physical descriptions work with the verb ser. So, the sentence structure and word order should be:
[Subject of the sentence] + [ser conjugated] + (adv/adj) + [adjective]
Here are some example sentences on how you can use these words to describe a person.
La chica es guapa.
The girl is good-looking.
---
Él tiene los ojos marrones.
He has brown eyes.
---
Ella es alta, joven y guapa.
She is tall, young, and good-looking.
---
Ella tiene grandes ojos marrones.
She has big brown eyes.
---
Los chicos son guapos.
The boys are handsome.
---
Ella tiene cabello rubio.
She has blond hair.
---
Person's Personality
Here is the vocabulary list of useful Spanish adjectives to describe a person's behavior and personality. Keep in mind that some of the English words below may have the same spelling as the Spanish word but there is a subtle change in Spanish pronunciation, and some have a different context.
Positive Spanish Personality Adjectives:
Alegre – Happy/Cheerful

Ambicioso/Ambiciosa – Ambitious

Amable – Kind

Amigable – Friendly

Caliente – Brave

Callado – Quiet

Cortés/Educado – Polite

De actitud abierta

– Open-minded

De mentalidad cerrada

– Closed-minded

Digno de Confianza – Trustworthy

Divertido – Funny

Feliz – Happy

Generoso – Generous

Honesto/Honesta – Honest

Inteligente – Intelligent

Interesante – Interesting

Linda – Sweet

Llisto, lista – Clever/Smart

Modesto/Modesta – Modest

Optimista – Optimistic

Paciente – Patient

Responsable – Responsible

Sociable – Sociable

Trabajador – Hard-working
Negative Spanish Personality Adjectives:
Deshonesto/Deshonesta – Dishonest

Egoísta – Selfish

Estúpido, estúpida – Stupid

Grosero/Grosera – Rude

Hablador – Talkative

Imprudente – Careless

Malhumorado – Bad-tempered

Molestoso/Molestosa – Annoying

Perezoso/Perezosa – Lazy

Perseverante – Perseverant

Pesimista – Pessimistic

Prudente – Cautious

Sin prejuicios

– unprejudiced

Tacaño – Mean

Terco/Testarudo/Tozudo – Stubborn
If you want to describe someone's personality, you can begin using El es (He is) or Ella es (She is). And if you want to describe your personality or character, you start with Yo soy. There are the main differences in describing people.
Here's a

simple sentence

an example:
El es feliz hoy.
He is happy today.
---
Other example sentences:
Tener confianza en sí mismo.
Have self-confidence.
---
Deberías ser un poco cuidadoso.
You should be a little careful.
---
Eres una buena persona.
You are a good person.
---
Ella es una persona confiable.
She is a reliable person.
---
Spanish adjectives list for feelings or temporary states

:
Ansioso/a – Anxious

Avergonzado/a – Embarrassed

Cansado/a – Tired

Contento/a – Happy

Enojado/a – Angry

Enfermo/a – Sick

Frustrado/a – Frustrated

Preocupado/a – Worried

Triste – Sad
Here's a comprehensive list of Spanish adjectives for situations/events/places/things:
Aburrido/a – Boring

Barato/a – Cheap

Caro/a – Expensive

Complicado/a – Complicated

Difícil – Difficult

Divertido/a – Fun

Fácil – Easy

Limpio/a – Clean

Nuevo/a – New

Sucio/a – Dirty

Viejo/a – Old
This another list of important Spanish adjectives is composed of adjectives of nationality:
Africano – African

Americano – American

Australiano – Australian

Italiano – Italian

Mexicano – Mexican

Escocés – Scottish

Francés – French

Inglés – English

Islandés – Icelandic

Brasileño – Brazilian

Hondureño – Honduran

Panameño – Panamanian

Canadiense – Canadian

Estadounidense – American (USA)

Nicaragüense – Nicaraguan

Chino – China

Indio – Indian

Suizo – Swiss
Apart from Spanish adjectives, you might also want to learn about some basic Spanish conversation phrases.
Let's go over some basic phrases that are commonly used in Spanish:
Casual Greetings
Hola! – Hello

¿Como estas? – How are you?

¿Como te va? – How's it going?

¿Que tal? – What's up?

¿Que pasa? – What's happening?
Formal Greetings
¿

Cómo eres

? / ¿Como esta usted? – How are you?

Buenas tardes – Good evening, but also Good afternoon

Buenos dias – Good morning

Buenas noches – Good night
Informal Good-Bye
Nos vemos – See you later

Hasta luego – later

Adios – Bye
Formal Good-Bye
Adios – Bye

Que pase un buen dia – Have a nice day

Hasta pronto – See you soon
Other Basic Phrases
Por favor – Please

Gracias – Thank you

Lo siento – Sorry

Salud – Bless you (after someone sneezes)

Sí – Yes

No – No

¿Quién? – Who?

¿Qué? – What?

¿Por qué? – Why?

¿Dónde? – Where?

Me llamo… – My name is…

¿Cómo te llamas? – What's your name?

Mucho gusto – Nice to meet you

Estoy bien, gracias – I'm well thank you

Disculpa. ¿Dónde está el baño? – Excuse me. Where is the bathroom?

¿Qué hora es? – What time is it?

Estoy perdido/a – I am lost

Por favor, habla más despacio = Would you speak slower, please

Te extraño – I miss you

Te quiero – I love you
Miscellaneous Phrases
Buena suerte

– Good luck

¿

hace calor

aquí? – Is it hot in here?

No entiendo – I don't understand

Entiendo – I understand

Entiendo un poco – I understand a little

Tengo hambre – I am hungry

Tengo sed – I am thirsty

Estoy aburrido – I am bored

Mi comida favorita es la pizza – My favorite food pizza

Tengo sueno – I am sleepy

Estoy cansado – I am tired

Tengo tarea – I have homework

No tengo tarea – I don't have homework

¿Tienes tarea? – Do you have homework?

Yo quiero ir al cine – I want to go to the movies

Yo no quiero ir al cine – I don't want to go to the movies

¿

cómo eres? – Who are you?
Studying Spanish adjectives to describe people in Spanish is useful. It is the best way for you to learn how to use words for descriptions of people. After all, you will encounter several situations where you need to be able to describe people. At the end of the lesson for Spanish adjectives, you will be happy to know that your basic vocabulary for the Spanish language will improve.