Most people who find this page are looking for the Italian Brand of Men's Clothing called Stone Island. Actually, I had never even heard of it until I googled Stone Island one day and it popped up first. But this is article is NOT about the brand of Italian men's clothing but instead about a tiny island off the coast of Mazatlan where the locals come to hang out. Can I entice you to stay?
---
What's in this post:
hide
Stone Island, Mexico
---
With nothing but sand, coconut trees, beaches, and open-air restaurants for over 8 1/2 miles, there is not much to do here but to lay down on the reclining day beds, order strong Mexican tequila on the beach, and enjoy yourself! Be sure to take a dip in Stone Island's ocean water!
Blazing through the deep, deep ocean, I look out my balcony to see the fast-approaching colorful houses by the water's edge. The excitement fills the room, as I know what is about to approach: Mazatlan, Mexico! Stuffing my swimsuit, flip flops, camera, and sarong into my beach bag as fast as I can, I head on out the door to meet my family for our disembarkation. At this stop, we have no idea where or what we will do, but sometimes, that is what makes it all that more adventurous. Once out of the fast-moving line, we are on our own and with no idea where to go.
Stone Island: How to Get There
As we are walking, we end up meeting a family with their friends who had a plan for the day! They were going to Stone Island by boat! "Stone Island? I had never heard of that, but hey, that sounds like a great idea to us." I thought. We ask if they don't mind if we follow along. "Sure, the more the merrier" they replied!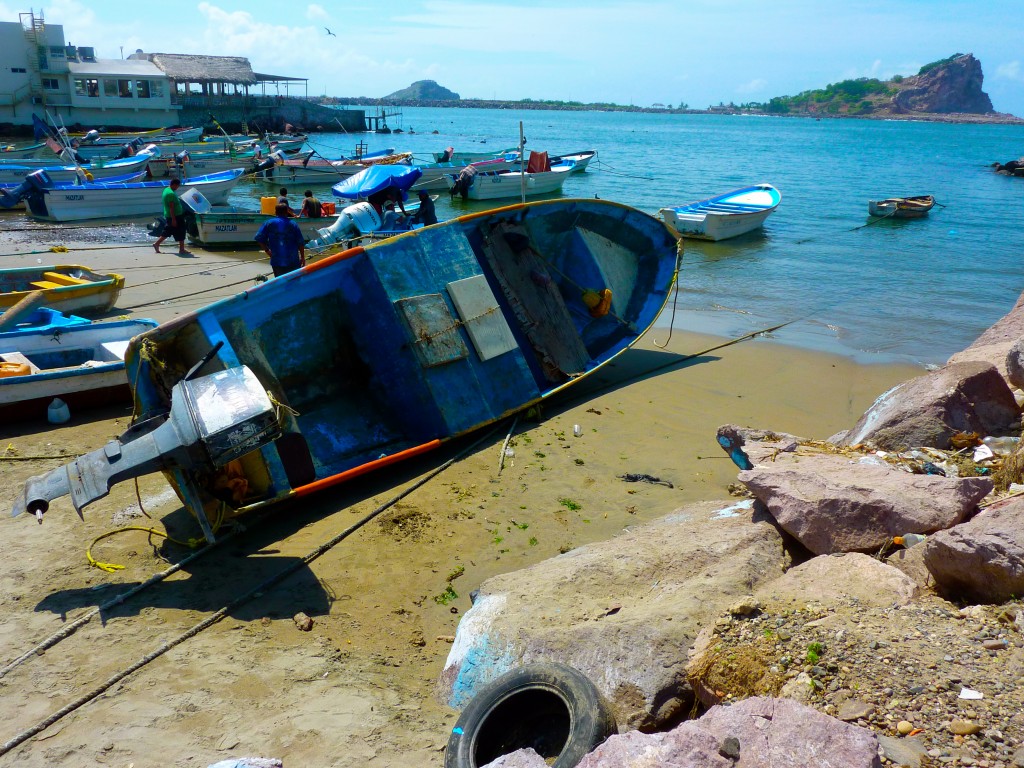 After a few blocks of walking to the docks, we veered off to the left, where the entry was for a tiny, motorboat ride to the island- 25 pesos. How easy was that? A few of us, with our beach bag belongings, piled into the boat and we were ferried over to the island. One by one, they helped us get out of the tiny motorboat, and there it was: our oasis for the day!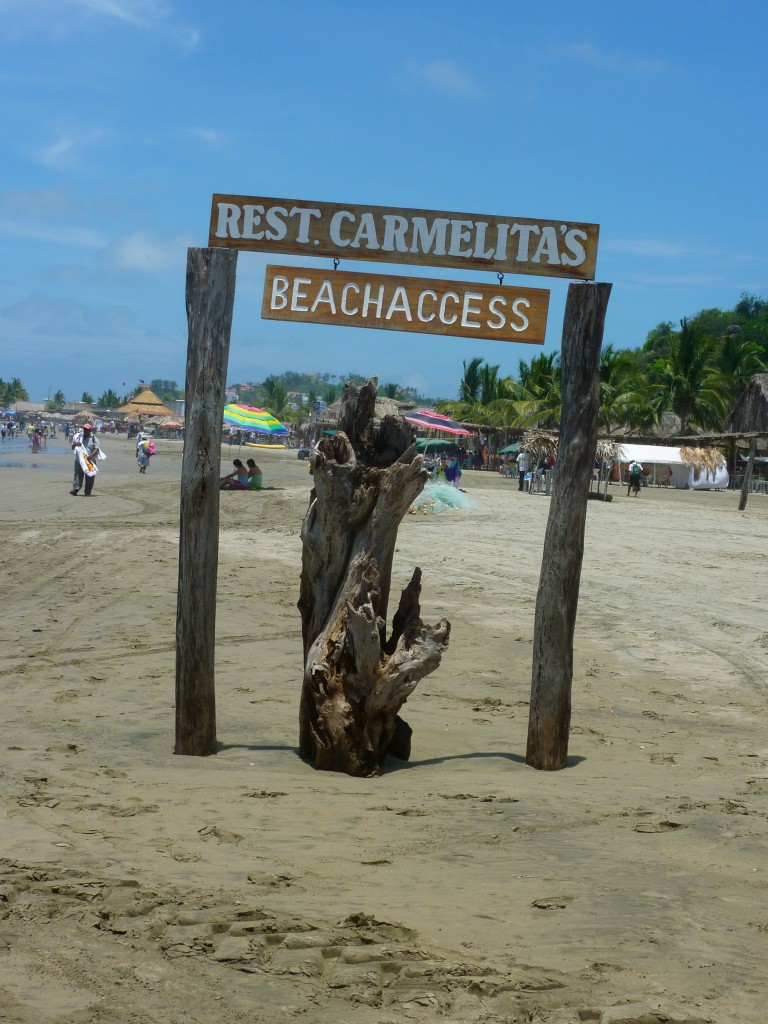 Stone Island: What to Do
Hut after hut, café after café, and each one, waiting for a guest to take a seat and lounge in the open air on their dreamlike beds and chairs. There were white cushions under crystal while umbrellas swaying in the breeze. With so many to choose from, we walked and walked and walked until we found the perfect one, Lety's.
There, we sat all our belongings down, ordered our tropical drinks, and began to relax. With so many things for the kids to do, all they wanted to do first was get in that ocean blue water, running and splashing in the sun.
A Day at the Beach: Banana Boats and Tropical Drinks
Later, they rode banana boats, as momma lounged in the shade. We could not have chosen a more perfect thing to do that day, as on the previous stop on this cruise, we did the "city thing" and so now it was a "beach day" for us!
Stone Island: Cruise Trip Planning Advice
Sure it is great to have a plan, but on at least one of your stops, of your next cruise, let the family just wing it and go with whatever unfolds for the day! Moods are lighter and you just never know where you will end up!
Recommended Reading about Mexico:
Xel-Ha: Land Where Water is Born
Xel Ha vs Xcaret: A Review of Mexican Adventure Parks
10 Most Popular Mexican Destinations and Cites to Visit