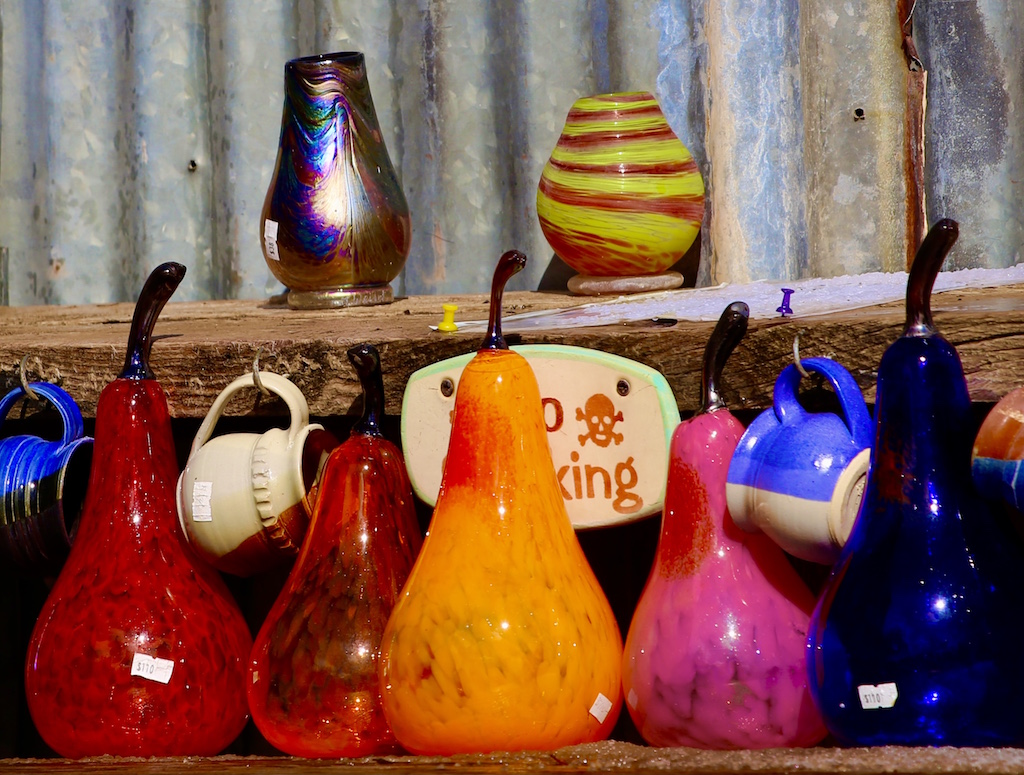 The road into "ghost town Jerome, Arizona" twists and turns like a rattlesnake as you make your way up to the houses clinging precariously close to the edge of Cleopatra Hill. Four pink plastic flamingos greet you as you enter the town. Founded in the 19th century, the Ghost town Jerome has most of its land located at 5000 feet above sea level. With the promise of great fortune in mining, many people flooded into Jerome, so they could make their fortune.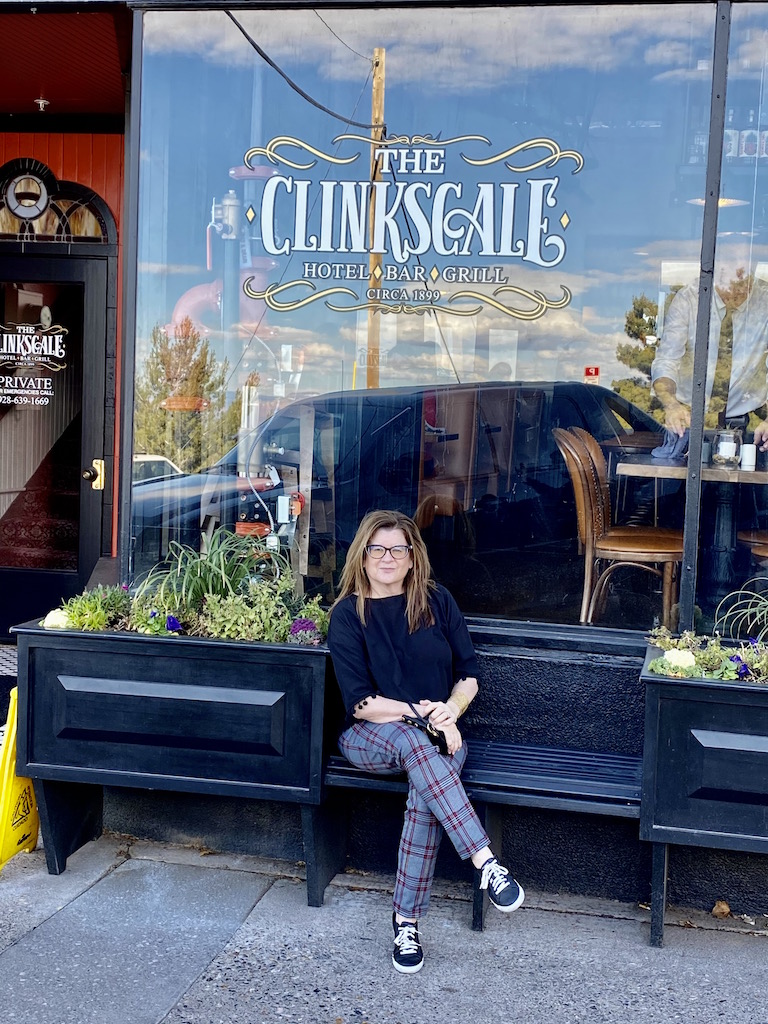 Like many wild west towns, Jerome, Arizona soon garnered a reputation for brawling, boozing, and brothels. Home to more brothels per capita than anywhere else in the country, Jerome AZ made its mark for more than just copper and gold! This is the real wild, wild, west where the law could be disputed with a sleight of hand and a 6 shooter. The gambling and gunfights continued and soon enough with its bad reputation, it briefly garnered the title of "Wickedest Town in America." But believe me, I can still find plenty of wildly wicked things to do in Jerome AZ for you!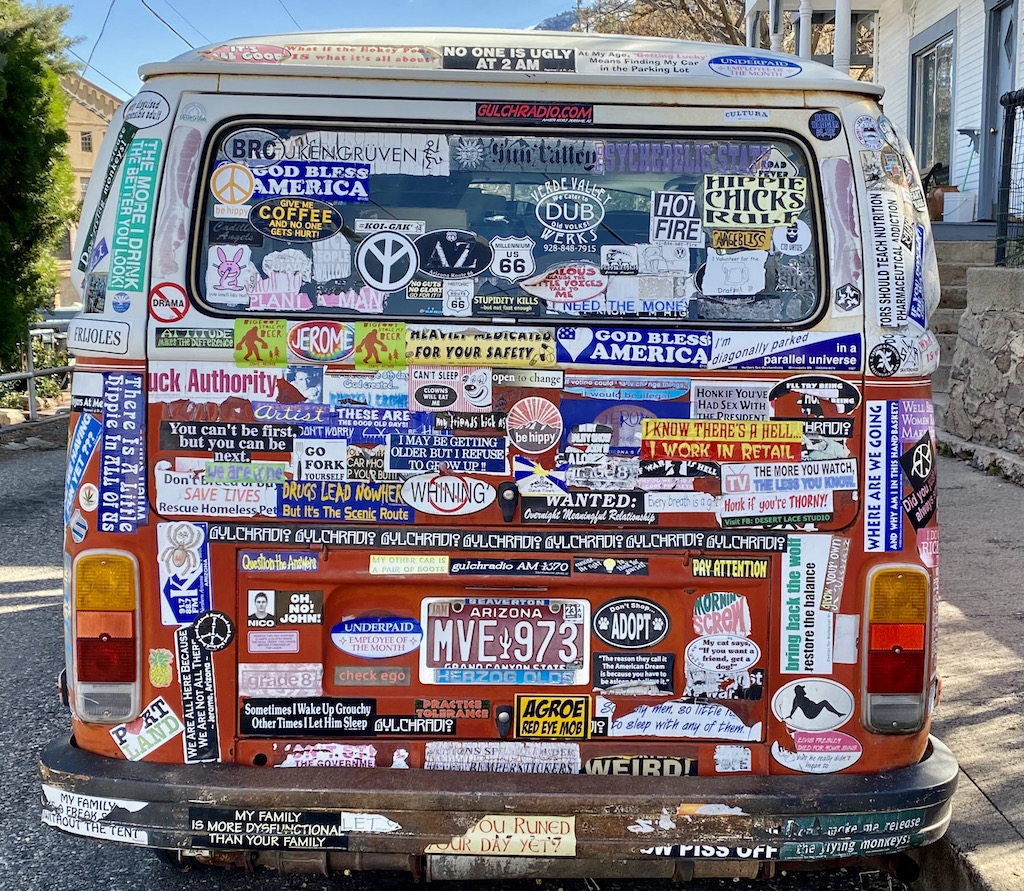 ---
What's in this post:
hide
Things to do in Jerome AZ
---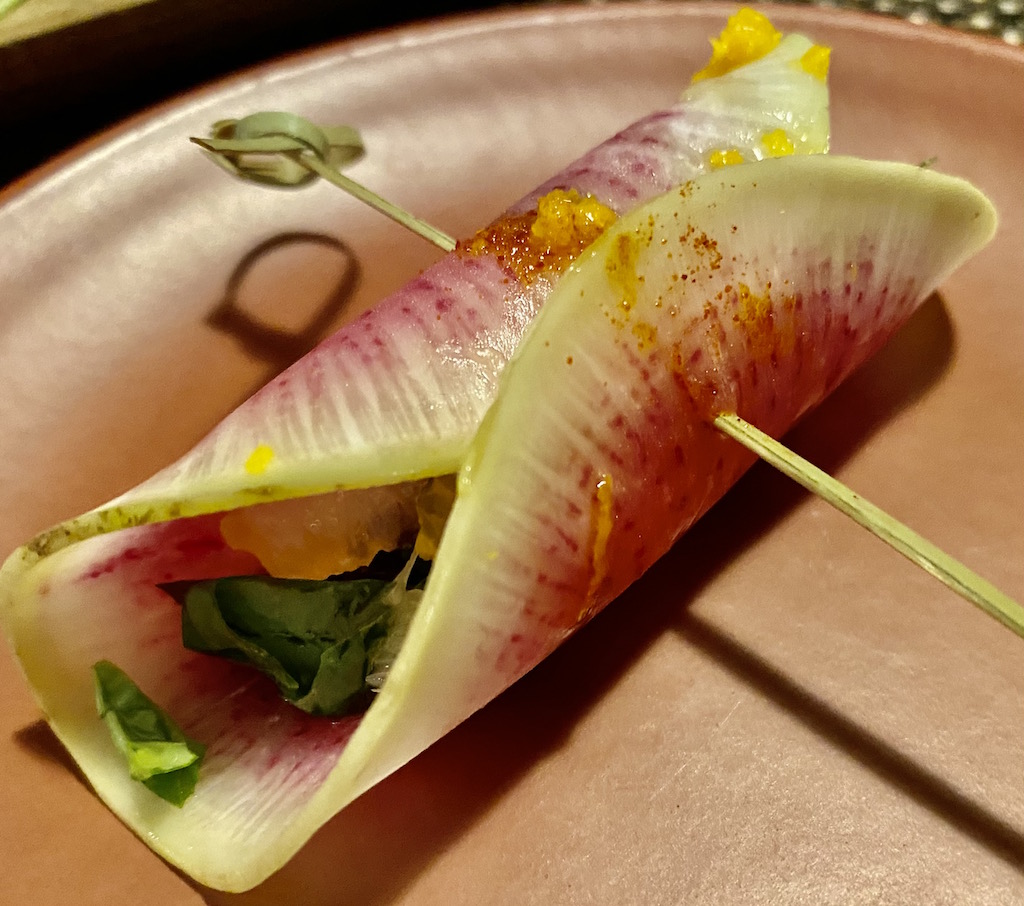 Everyone from immigrants, miners, promoters, and investors flocked to Jerome to get a piece of the mining town's action back in the day. Unfortunately, fires and landslides were the main culprits in destroying this peculiar small town. In 1953, the mines of Jerome were officially closed. The closure of these mines led to the rapid decline in population as people began to leave. At one time, this town had more than 15,000 people living here. What was once an up-and-coming town in the 1920s has now diminished into a population size of less than 500. But don't let the population size fool you, there are plenty of interesting, ghostly, and unusual things to do in Jerome.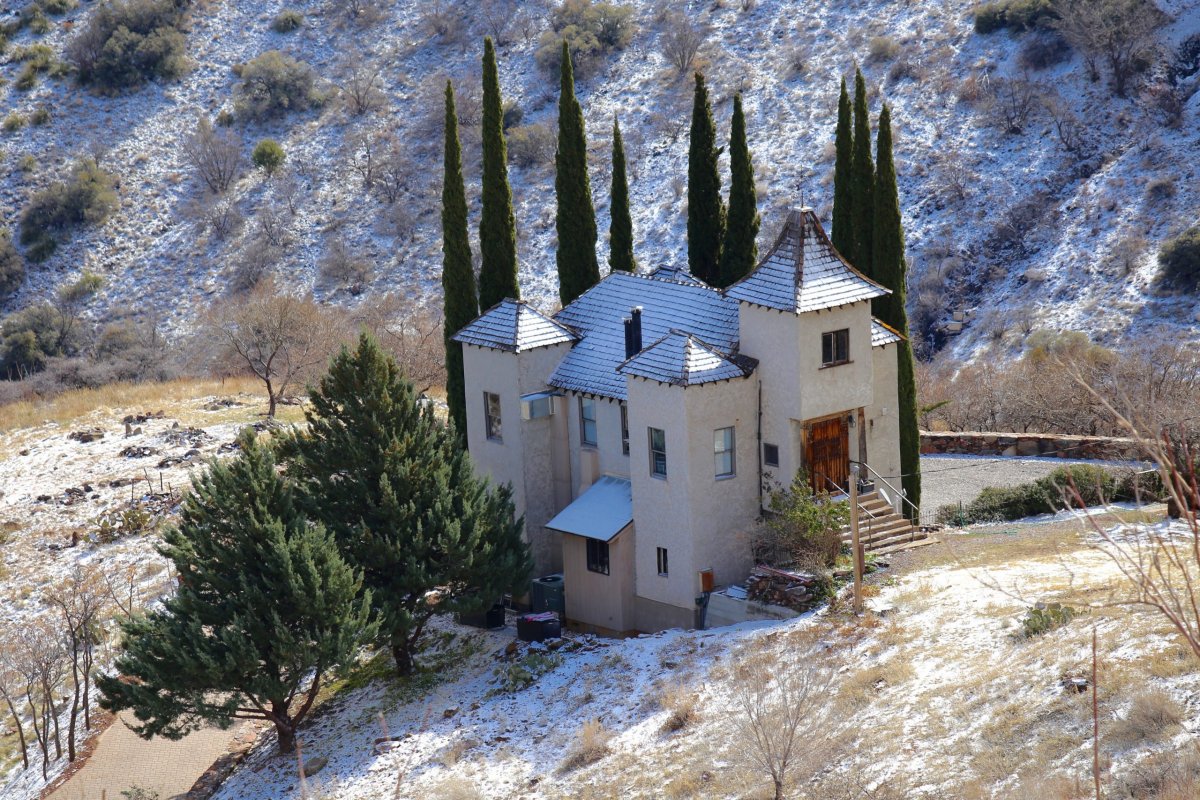 Jerome extends up through the Black Hills of Yavapai County and is located in the Northeastern part of Arizona. It is located about 100 miles north of Phoenix. Over time, this town became full of the pretentiously artistic crowd and is filled with restaurants, bars, wineries, galleries, shops, and hotels! So come along with me to find a few things to do in Jerome AZ.
Things to do in Jerome, AZ
#1 Be Sure and Take a Jerome Ghost Tour!
One of the main attractions of Jerome Ghost Tours is the 1-hour tour of the Haskins House. It is one of the most haunted locations in Jerome. They also offer a 2-hour Pandora's Box tour that included EMF (electronic magnetic frequency) readers, tales of revenge, and a visit to chilling locations. Plus, you even get to hear brothel owner Belgian Jennie tell the tale of the run-in between lawman Wyatt Earp and outlaw Billy the Kid right here in Jerome, AZ. "Belgian Jennie" Bauters was a madam that arrived on the scene when the mining town was still young, It had tents, shacks, and saloons that were scattered on Cleopatra Hill. She had a knack for business, buying property, and running a brothel…eventually dying at the hands of her lover.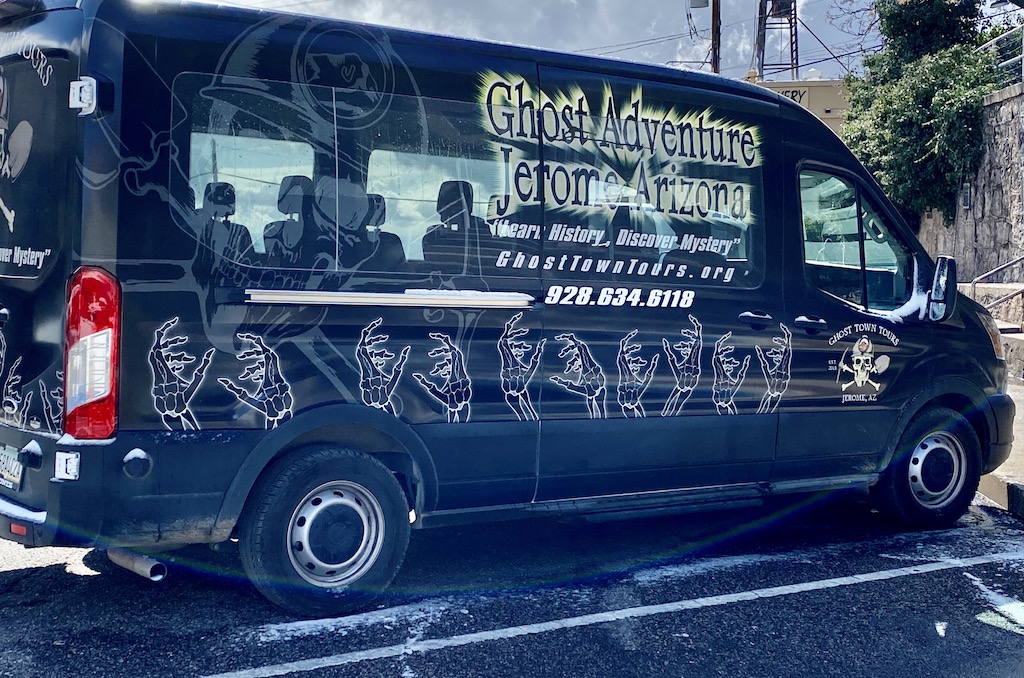 At Ghost Town Tours, they present the fascinating history and mysteries of the unique town of Jerome, AZ! Their haunted and historical tours are the best way to experience the largest ghost town in America. The tours are extremely informative and full of surprises! After all, truth is stranger than fiction!
#2 Stay in Room 32 – the Haunted Room at the Grand Hotel
Yikes! I dare you! In fact… I double dare you!
The Jerome Grand Hotel is a great place to stay but it also supposedly haunted. In the 1920s this hotel was originally built as a hospital. For over 20 years, the hospital serviced the men from the local mines and tended to the wounded. The hallways and staircases are most alive with the strange noises and sounds of spirits or ghosts. The creepiest room in this Jerome Arizona ghost town is room 32, which has been stated to have paranormal activity and sightings of a man bound to a wheelchair.jer
#3 La Victoria Glass Blowing Studio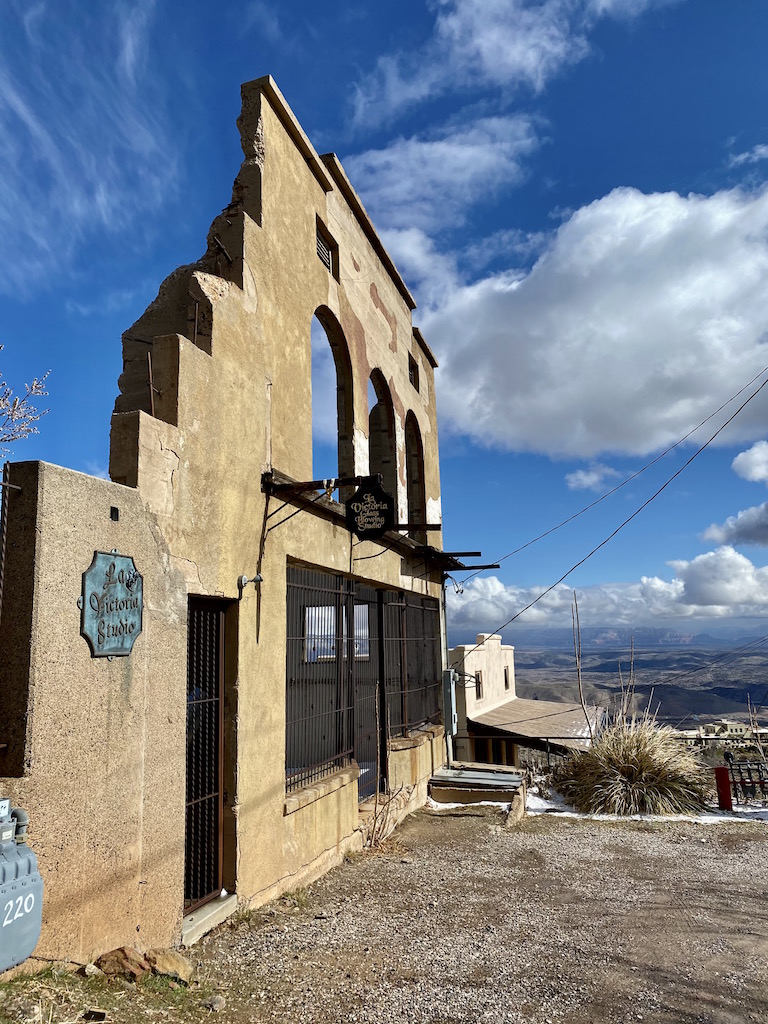 One of the most beautiful sites to see is a demonstration of glass blowing is in this Jerome Arizona ghost town known as La Victoria Studio. Visitors can feel the magical process of glass blowing in demonstrations, as well as there are many items sold in their store. The glass pieces are one-of-a-kind and make for the best souvenirs. See, you don't have to go to Murano Italy to see what glass blowing is all about!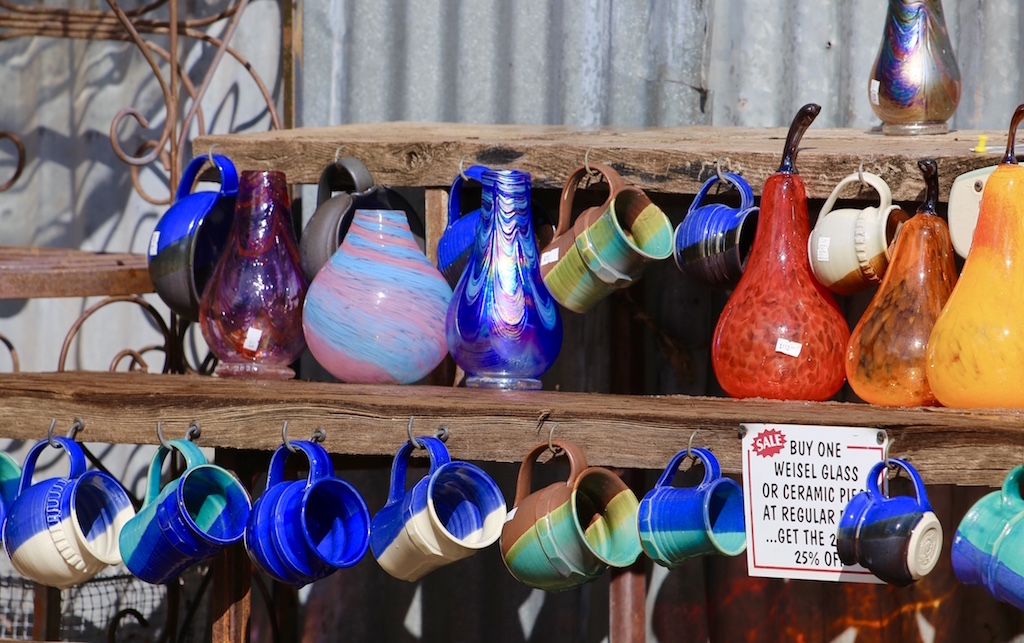 #4 Art Walk and Galleries
More than 25 art galleries have opened their doors to guests during the weekly Jerome Art Walk. On the first Saturday of each month, the art galleries gather together and offer a free art walk starting at 5 pm. For over 50 years, local artists have been showing off their talents at galleries such as Just Jan, Anderson Mandette, Raku Gallery, and Merchants Gathering. Check these Jerome AZ websites for updates, events, and more.
#5 Visit The Largest Kaleidoscope Dealer in the World
Stop by Nellie Bly…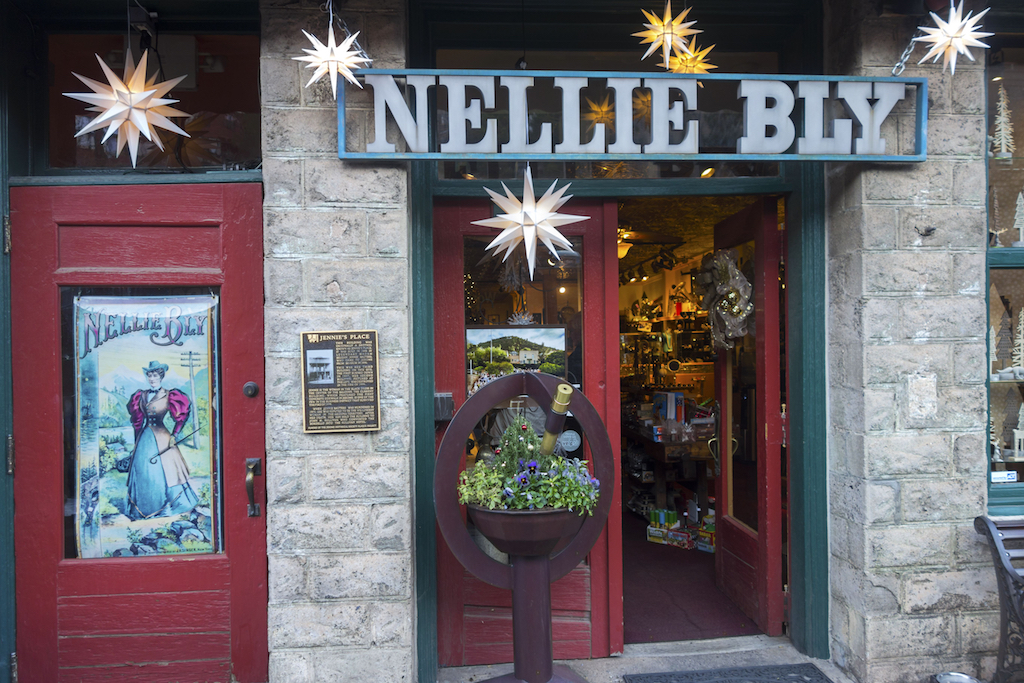 Kaleidoscopes cover every surface of this store—there are brass ones, wooden ones, glass ones, and thin rectangular kaleidoscopes pretty much everywhere. Tourists bend to peer into them, turn the tops, turn the bottoms, and hold them up to the light. Each one is as fascinating as the next one. My friend bought one that came with three spin dials, so no matter which one you prefer, there is always something captivating about it. So be sure and stop by this Jerome AZ store!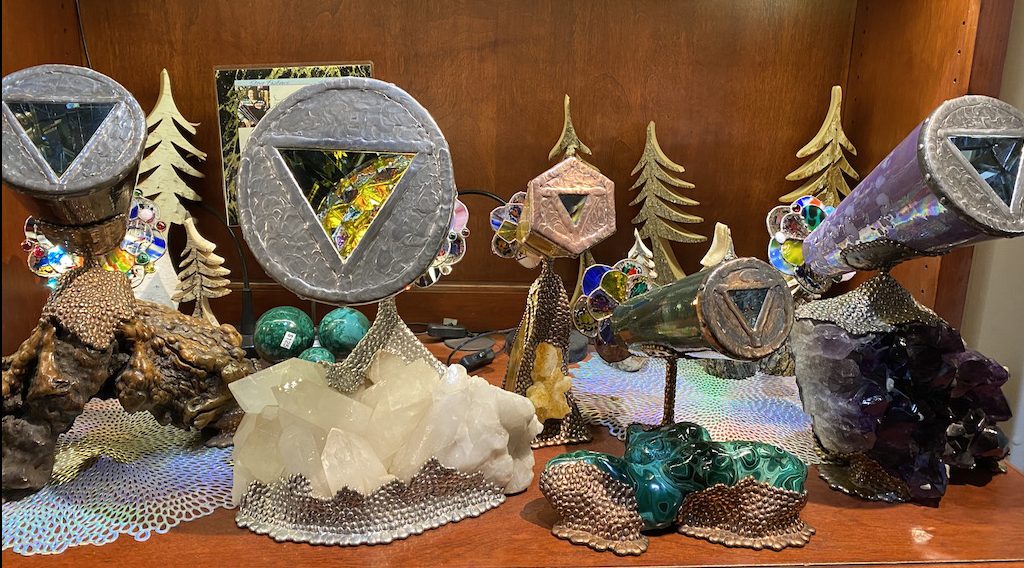 The shop is owned by partners Mary Wills and Sally Dryer. Wills bought her first kaleidoscope in 1969. at the Museum of Modern Art in New York. She bought an $18 kaleidoscope and it still fascinates her to this day. A fun note about Mary Wills is that she was the voice of Lucy in the Charlie Brown cartoons! See, you never know who you will run into in Jerome AZ!
And if you are wondering about the name: Nellie Bly – she was a 23-year old kid in the late 1800s, who pioneered investigative journalism by going undercover in a New York City insane asylum! And the building where Nellie Bly is located? It was once called Jennie's place. a brothel… and is now the kaleidoscope store is called Nellie Bly!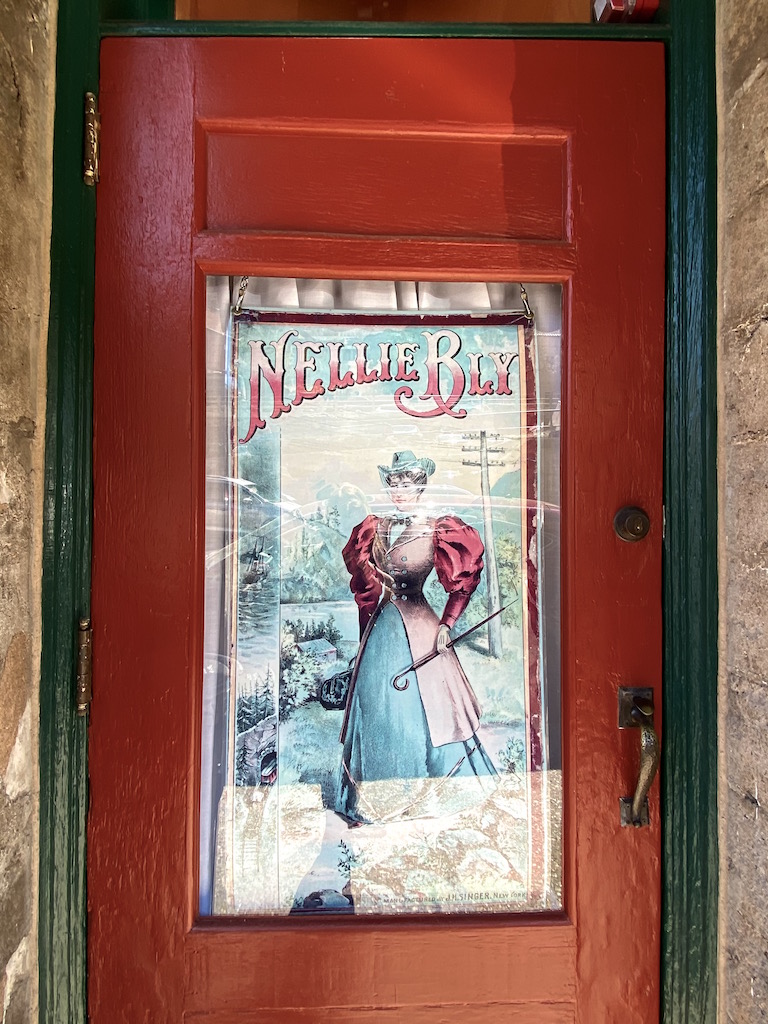 The staff of Nellie Bly in Jerome AZ says they source their inventory from about 90 artists from all over the world. They also buy from about 15 different Japanese artists, where kaleidoscopes are famously expensive.
#6 Audrey Headframe Park
One of the coolest things to see in Jerome AZ is the historical Audrey Headframe Park. With a depth of over 1,900 feet, this old shaft was used in the early 20th century to lower miners in the mines. It was constructed in 1918 only after the location of copper deposits was found and made the investment economically viable. During the years from 1919 through 1938, the Audrey Headframe Park lifted more than 3.6 million tons of ore yielding 320,000 tons of copper, 190 tons of silver, and 5.3 tons of gold. In fact, the United Verde Copper Company who owned the park was the largest producer of copper in the world at its peak production during the World War.
Locals have stated that if you visit this site at night, you can hear strange noises and feel an eerie presence. Could it be ghosts, spirits, or the locals playing tricks on tourists? I will let you decide.
#7 Visit the Best Candy Shops in Town
If you are thinking of what to do in Jerome, then think about your sweet tooth. That's right, Jerome has its very own candy shops with scrumptious delights. One of the candy shops is Rickeldoris Candy & Popcorn Company. This candy shop is located on Hull Ave and opens at 10 AM. At this shop, you will have plenty of sweets to choose from such as Gourmet Milk Chocolate S'mores, White & Milk Coconut Haystack, Jelly Beans, and more.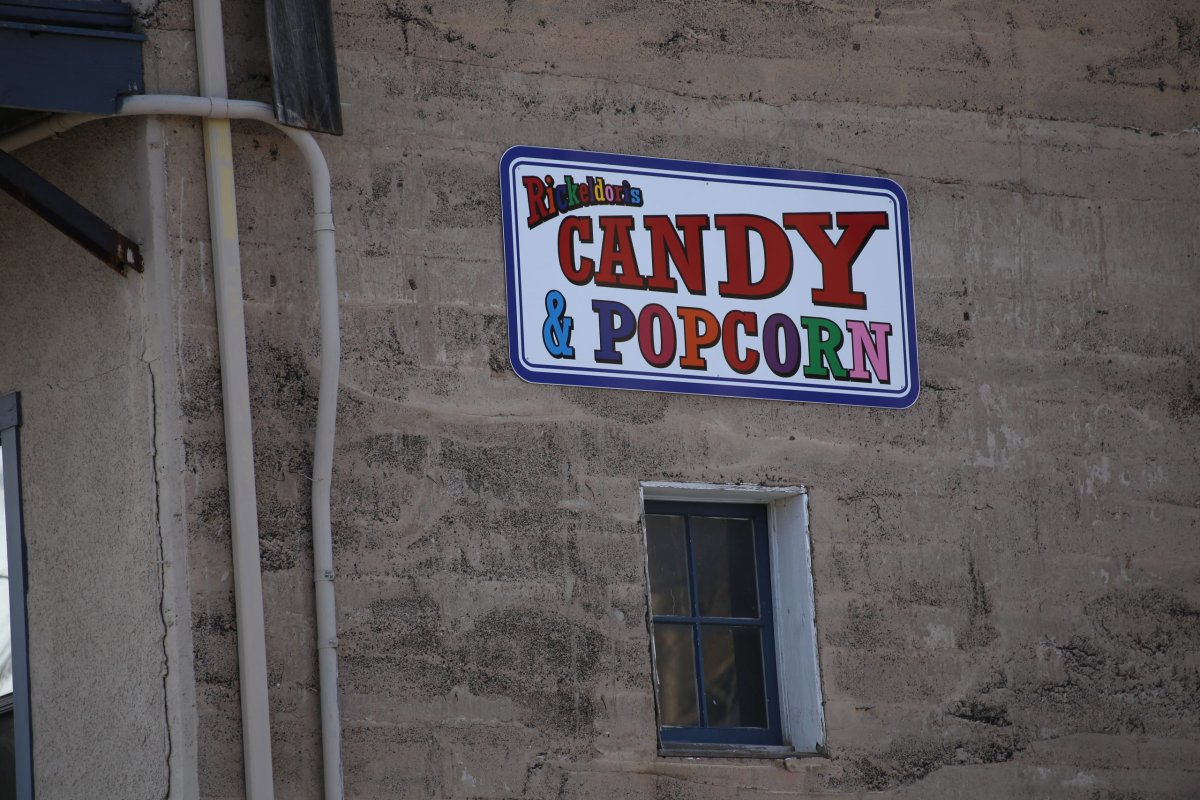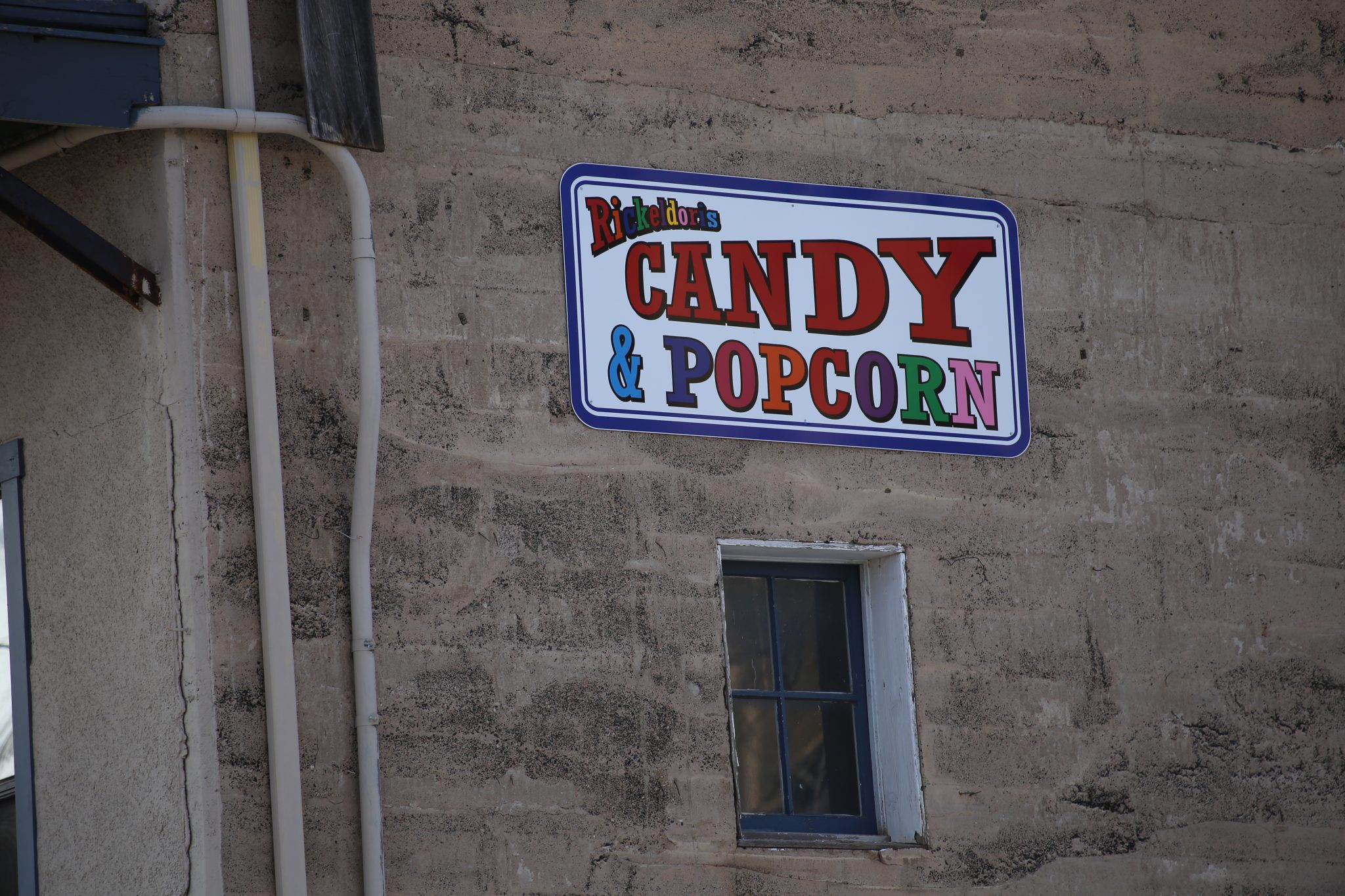 The other delectable candy shop in Jerome AZ is the Cooper Country Fudge. This shop is located on Main Street down from the Clinkscale Bar and Grill and serves the best fudge flavors such as Peanut Butter, Butterfinger, Snickers, Jalapeno, Milk Chocolate, Pumpkin Pie Caramel Pecan, and Vanilla Salted Caramel.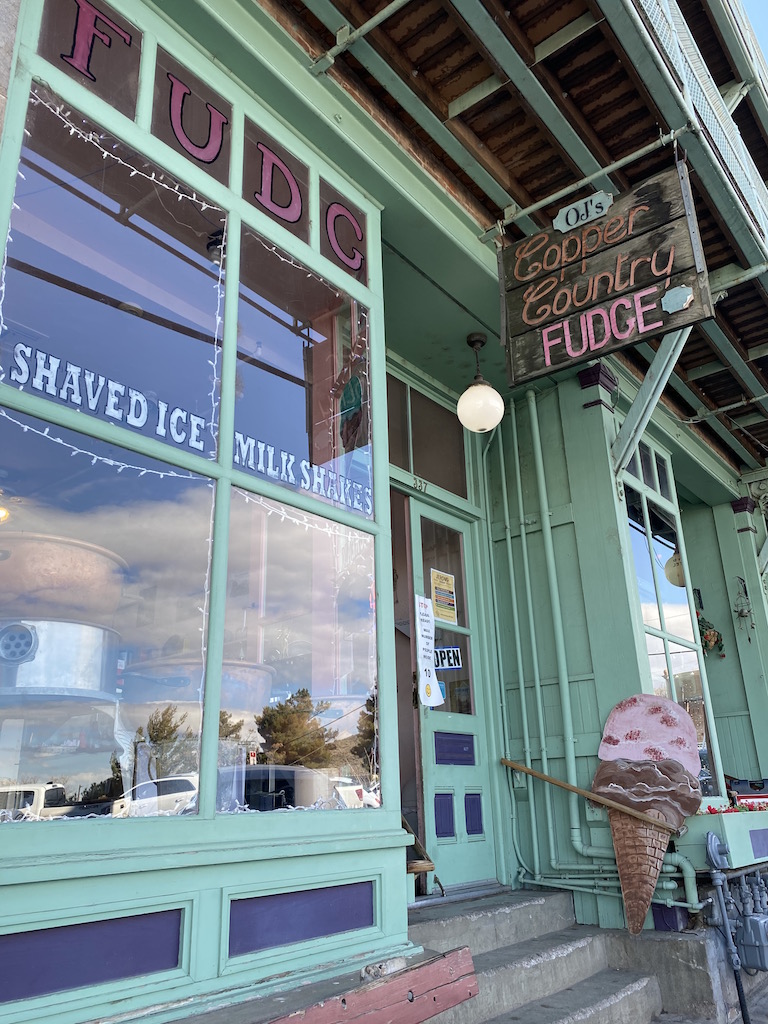 You can't go wrong at either place, that is for sure!
More Things to do in Jerome:
#8 Gold King Mine and Ghost Town
A great place for the entire family to enjoy a trip is to the Gold King Mine and Ghost Town in Jerome AZ. Visitors love to check out the 1,270-foot mine shaft. This hidden gem has an old schoolhouse, old cars, and a petting zoo.
#9 Jerome's Sliding Jail
This will take you all of about 15 minutes!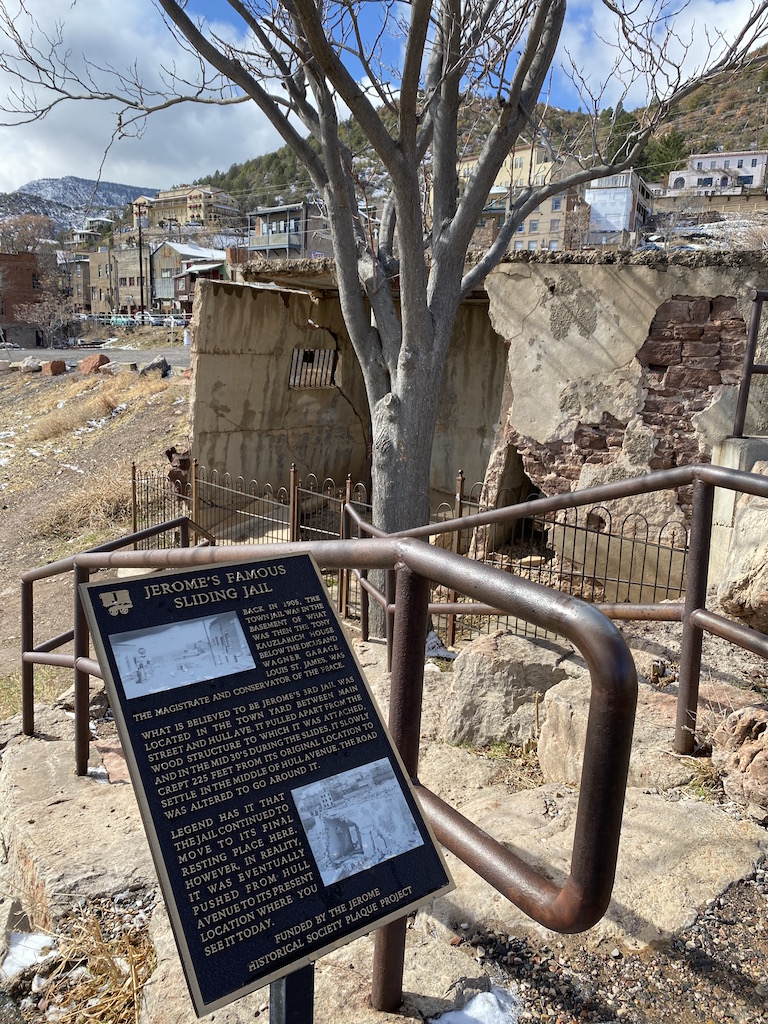 Another historic site to visit in Jerome AZ is the Sliding Jail. In an implausible turn of events, this jailhouse went on the run! This jail is unique because it is literally on a slant down the mountainside, but this jailhouse wasn't always so fragile. During the 1930s, explosions at the nearby copper mines caused a ricocheting effect on the jail's foundation, which has caused it to slide down the mountainside at a slow pace. It can be found more than 200 feet from where it started! For now, the jail is stabilized with retaining walls and surrounded by an iron fence, that is just in case it decides to make another break for it.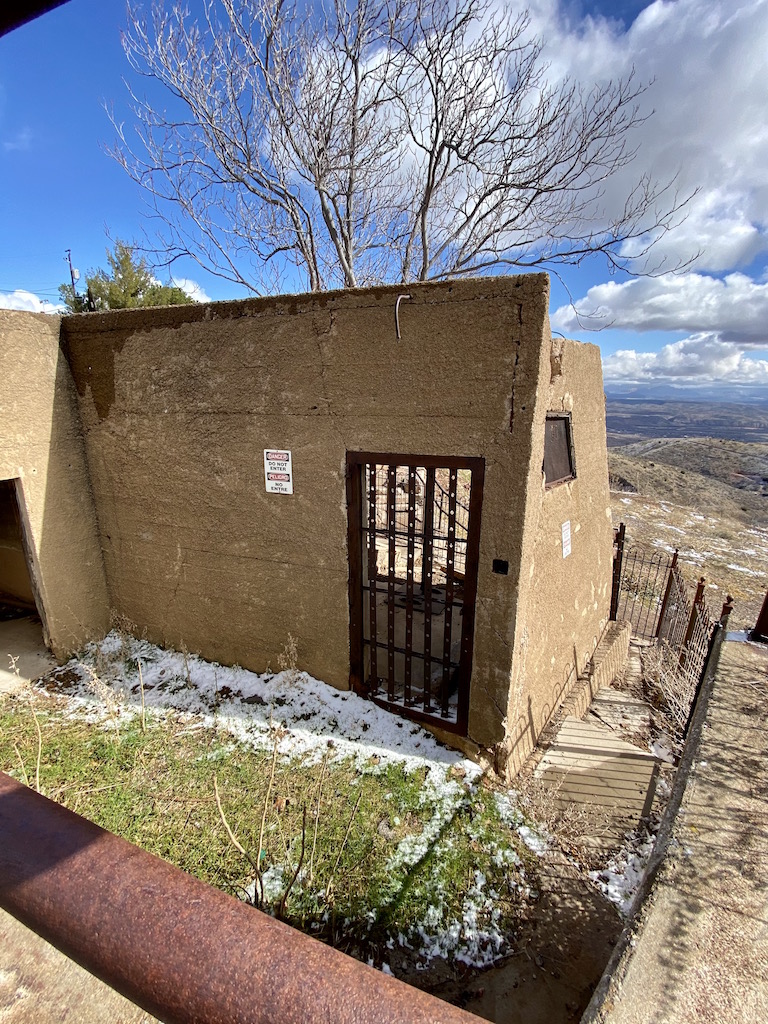 #10 Jerome Historical Society Mine Museum
It is no surprise that the most important years of Jerome revolved around mining. The Jerome Historical Society Mine Museum opened in the 1950s and is open 7 days a week. This Jerome museum features mining equipment, old carts, photos of miners, hospital equipment, and old household goods.
#11 Laura Williams Memorial Park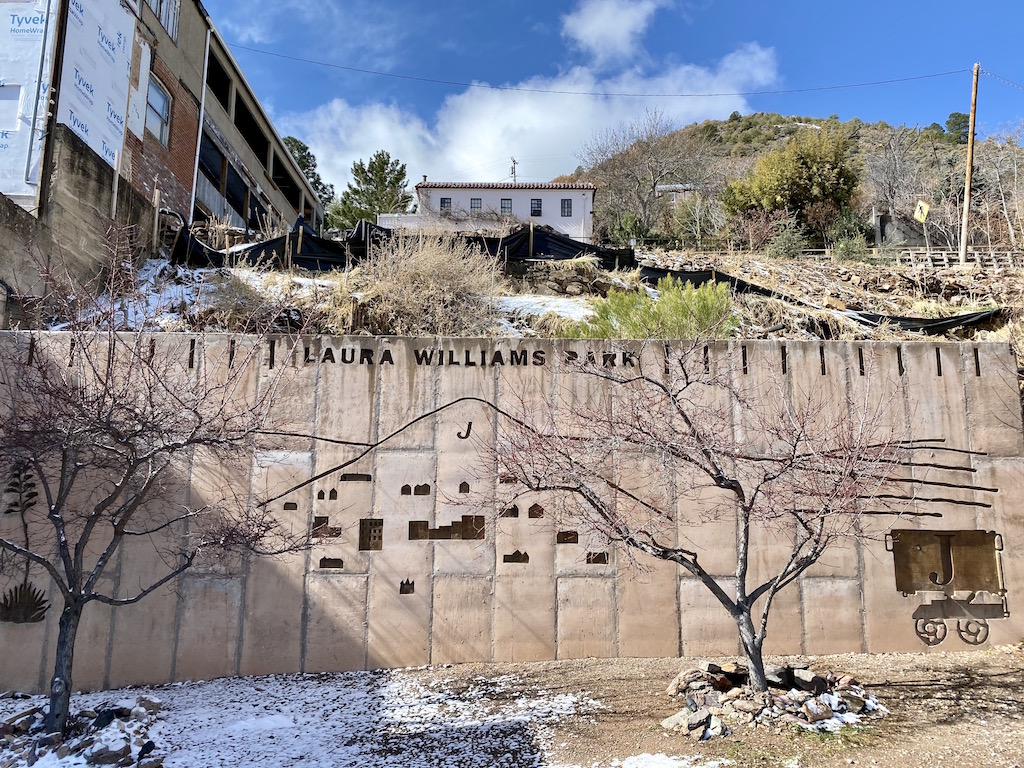 One of Jerome's "ghost town" parks that local artists love to visit is nicknamed the "Art Park". The Laura Williams Memorial Park was dedicated to one of the founding members of the Jerome Historical Society. Visitors are sure to enjoy the open-air venue and stands that are set up throughout the park for local artists to sell their work. Or you can sit awhile and eat ice cream or have some fudge!
#12 Jerome Historic State Park
In 1965, the Jerome Historic State Park opened and the Douglas Mansion was donated on behalf of James Douglas' sons. James Douglas was also known as "Rawhide Jimmy", because of his technique of using rawhide to protect the rollers on mining equipment. This Jerome AZ park offers stunning views, an old dormitory for miners, collections of historical artifacts as well as the Douglas mansions, which were later turned into a museum.
#13 Stop by the Jerome Post Office
At least for a quick gander.
---
Now let me tell you about the Best Jerome Hotels Arizona.
---
Jerome Hotels Arizona: Where to Stay
#1 The Clinkscale Hotel-Bar-Grill
There is nothing quite like the Clinkscale… look closely at the center photo!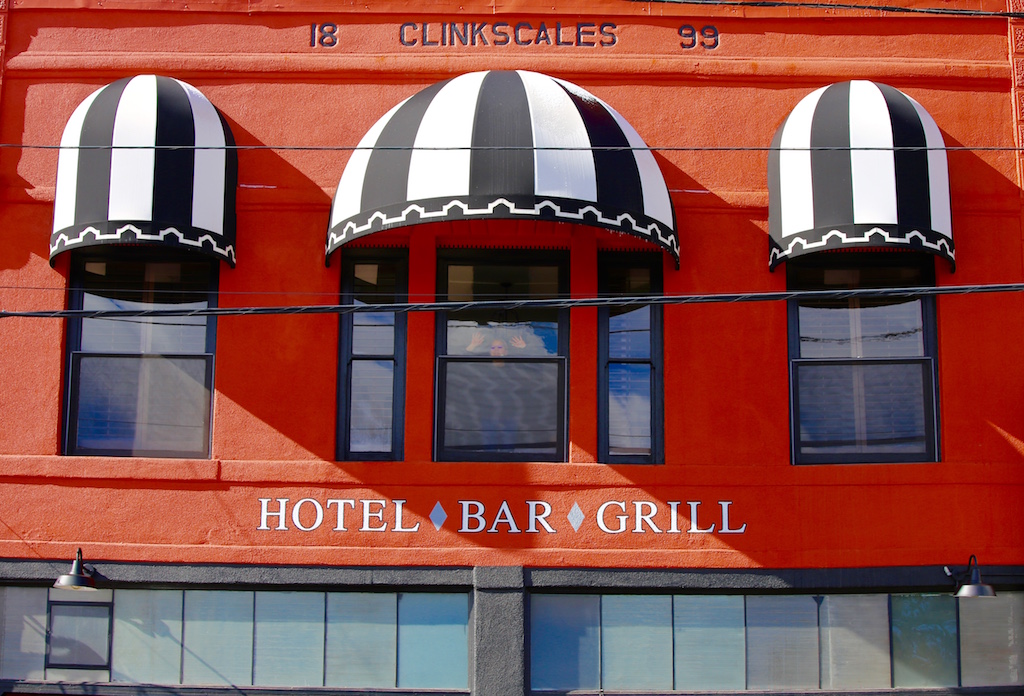 The Clinkscale Hotel's (formerly the Mile High Grill and Inn) recently renovated and freshly painted hotel has a charming and inviting style with its grand re-opening in 2021. The Clinkscale building dates all the way back to 1899 and is located right in the middle of Jerome. The lower level houses their Lobby Bar and Restaurant serving craft cocktails and modern American cuisine. I had the cocktail "smashed cherry mule" which was excellent! The interior of the bar has a great vibe with a nod to the old railway scene and a gorgeously tiled bar.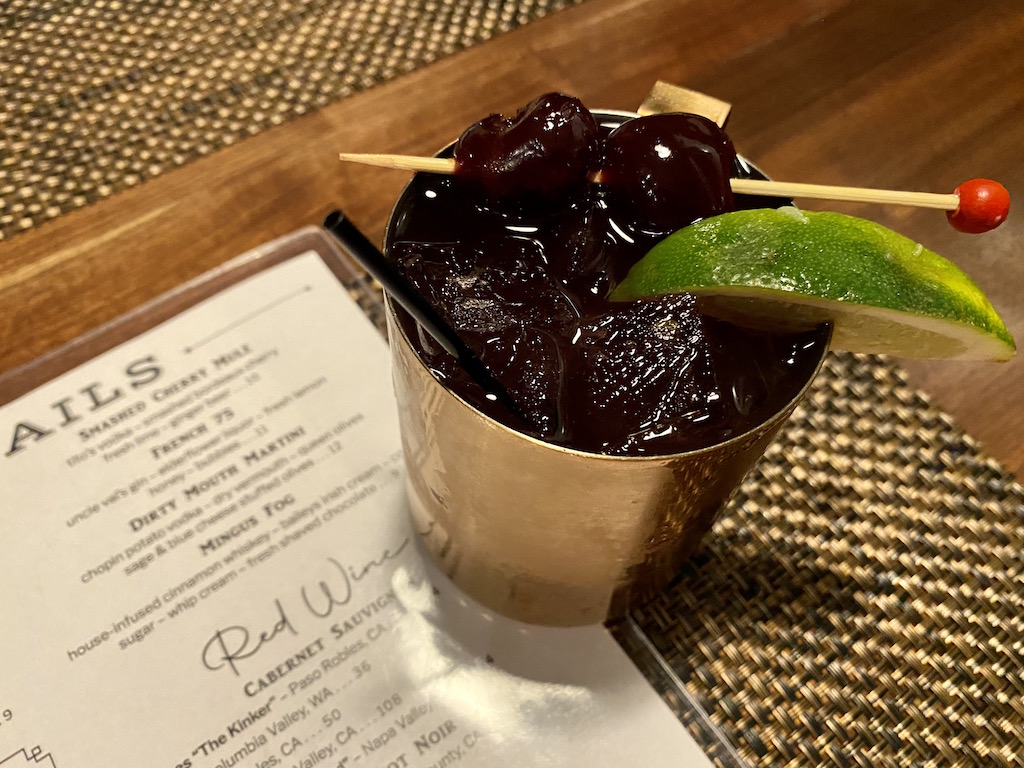 Honestly, it doesn't get much better than this!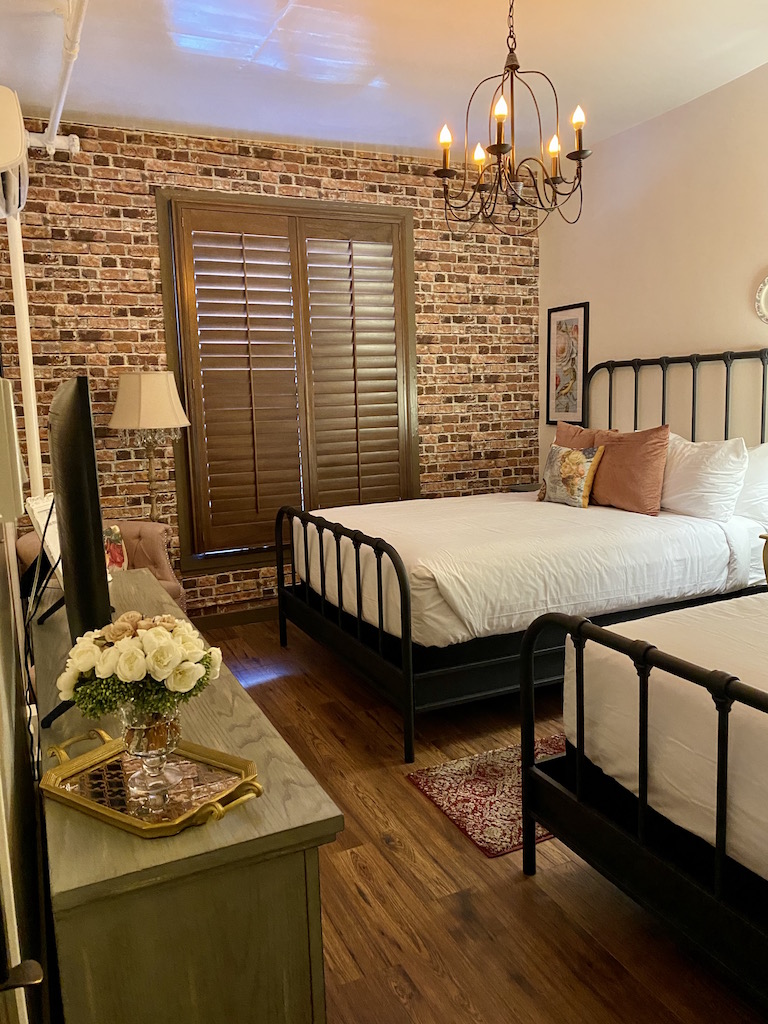 Once upstairs, you will find the Clinkscale's 6 exquisite guest rooms each with luxury amenities, and each individually decorated. So with all that, the Clinkscale's charm just adds to this building's already historic significants. We stayed in the Victoria Rose room that had tons of sunlight and was the perfect little hideaway for the night. Plus, once we headed out the doors, we were greeted by snow! Plus local bars, shops, galleries, restaurants, and even a winery or two! You can't go wrong with a stay and eat at the Clinkscale Hotel Bar and Grill.
#2 Hotel Connor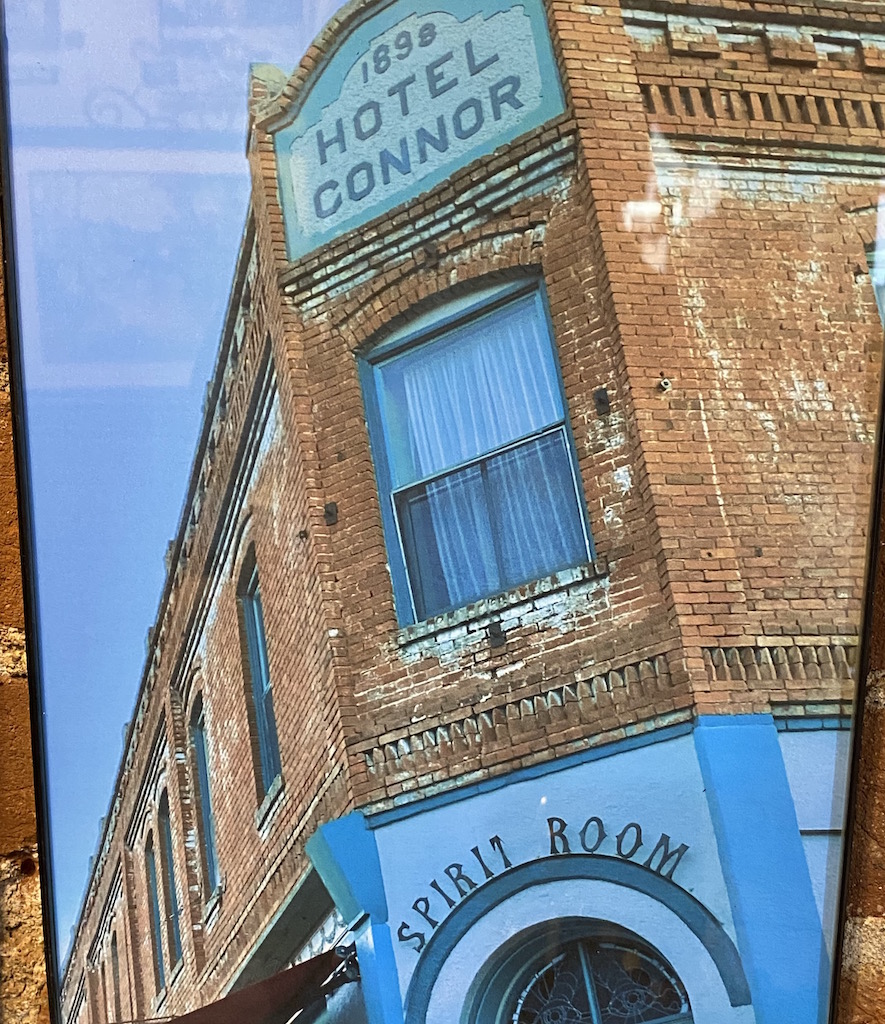 This 12 room Connor Hotel has been opened since 1898 and its rooms have seen their fair share of guests. They boast some beautiful old-world rooms. Whether this is your first stay in Jerome or you are a frequent visitor, they have rooms with layouts that will accommodate couples, families, or even friends traveling together. This historic hotel has rooms that overlook the town park and the Main street of Jerome. A few of their rooms even have antiques and exposed brick from the original hotel.

#3 Jerome Grand Hotel
You can actually stay at the Jerome Grand Hotel, which is located at the top of Jerome up on Cleopatra Hill overlooking Verde Valley. It offers its guests one-of-a-kind views of the Jerome State Historic Park and its own Asylum Restaurant. Guests can choose from rooms with a valley view, connecting balcony rooms, or a mountainside view. They even have Serta Resort Chateau Plush mattresses for your comfort! The friendly staff, interesting atmosphere, and ghoulish experience are just a few reasons guests love visiting this hotel.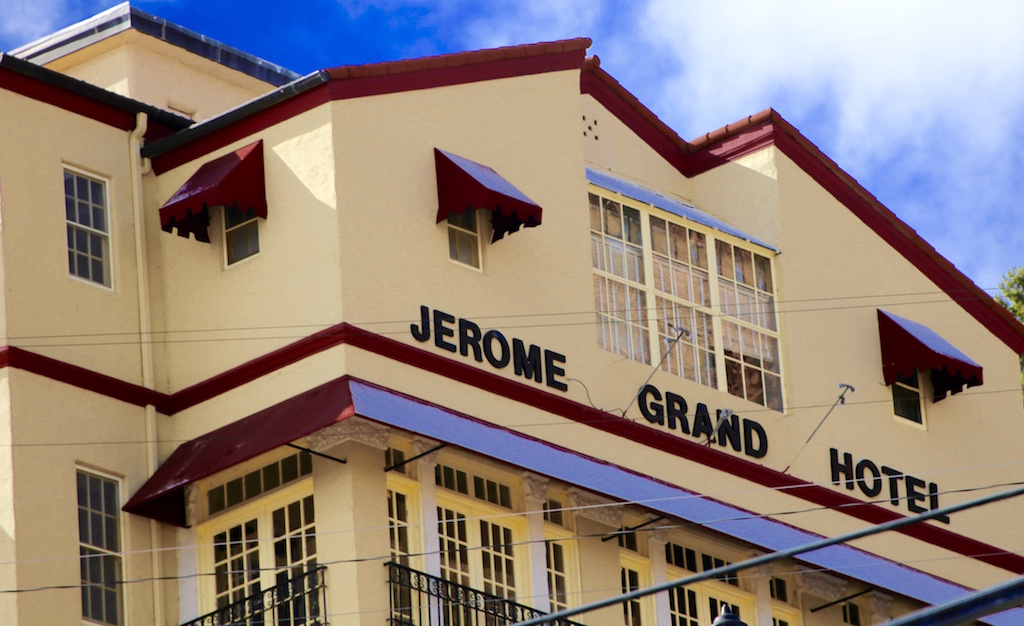 The Jerome Grand Hotel brings back that feeling of grandeur from antique furnishings to the original 1926 Otis elevator offering service to its customers in this historic Spanish Mission Style building. At one time, it served at the United Verde Hospital. Having received the National Historic Landmark status in 1976, Jerome, Arizona offers you a peek into the past, and a glimpse into the grandeur of what was once a "Billion Dollar Copper Camp".
#4 Ghost City Inn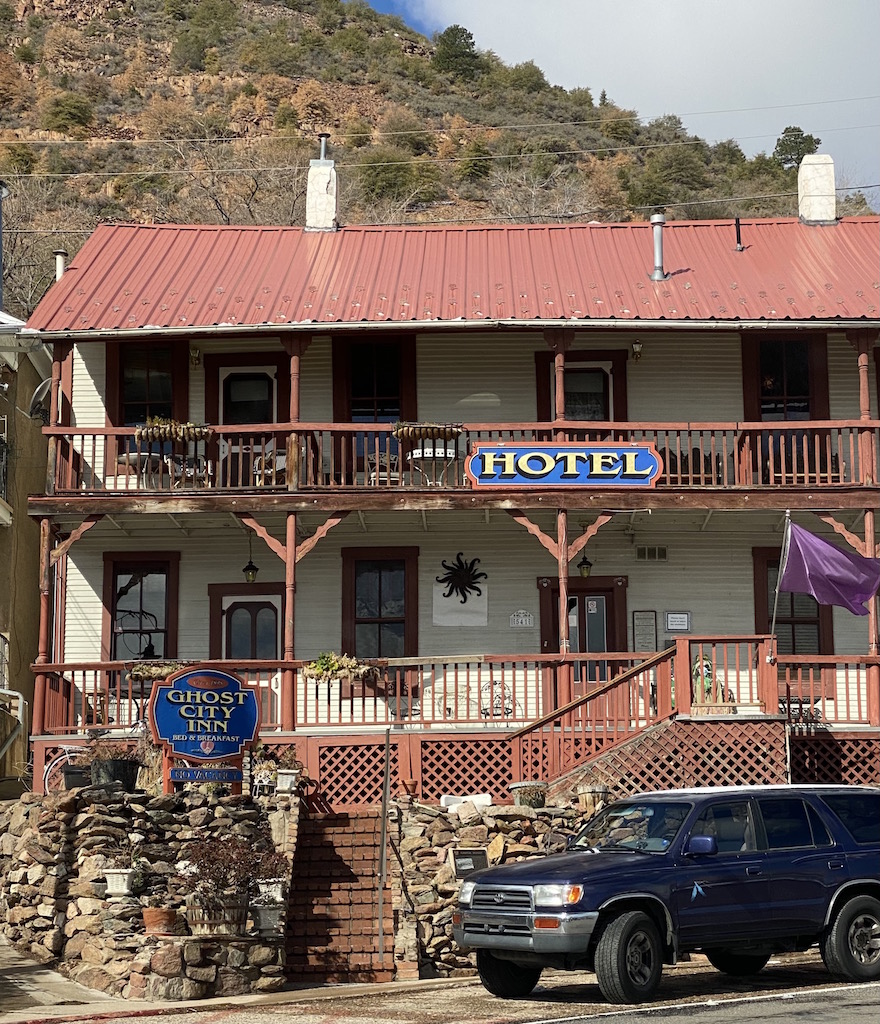 Having been built in 1890, the Ghost City Inn was once a boarding house for lodging of the mine management. And as you can see, this building has seen many uses. It has also served as an ashram, as well as, a restaurant for many years. But since it underwent a major restoration in 2014, and it now has the elegance of the Verde View Room to a rustic feel of a north woods cabin.
The owners have made each room special and super inviting for all to use from the front veranda. Standing at the window, you will see some 2000 vertical feet below the splendor of the Verde Valley's magnificent views. Many magazines have listed this hotel as the "Best Weekend Get-Away in America", "Most Perfect Stay" and "Best in the West". You will not regret staying at ghost city Jerome, Arizona's most unique accommodation.
Here are a few more Jerome Hotels, Arizona:(B&B's)
The Pink Lady, a restored two-bedroom, 7 bathroom house that was built in 1898 and was once a Victorian home with a wrap-around porch. This is a great place to sit on the porch and look at the view. The romantic and spacious master bedroom is on the second floor that has a bathroom with a clawfoot tub.
The entire home is decorated with period furniture, draperies, and gorgeous art that is Victorian. The main floor includes a parlor, formal dining room, kitchen, bedroom, a full bath, and a laundry room with a washer and dryer. With over 2000 square feet, how can you and your girlfriends not love this place?
The Surgeon's House
This Surgeon's House is a restored 1916 Mediterranean-style mansion that was the former surgeon's home. It has now been turned into a relaxed B&B (bed & breakfast) and is stunningly gorgeous. It is owned by Andrea, who they say is the consummate hostess. Her home is beautiful and she gives you pretty much free reign throughout the property. Every corner opens up into another pleasant surprise. Walking through the gardens is magical. It is located a mile from Jerome State Historic Park and 8 miles from Tuzigoot National Monument.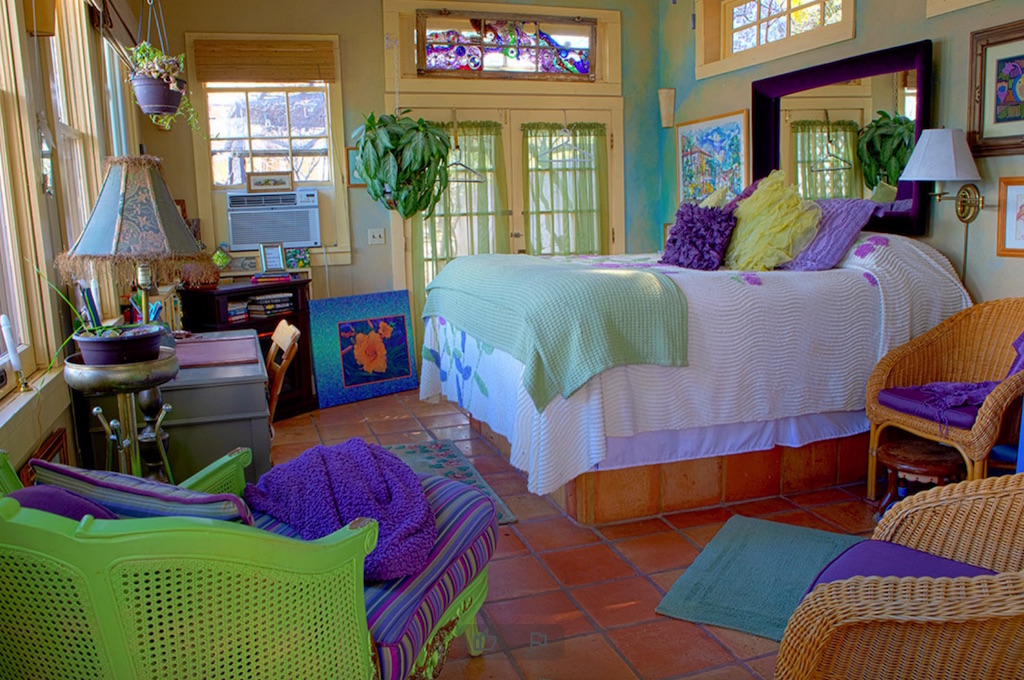 Jerome Arizona Restaurants: Where to Eat
#1 Clinkscale Bar and Grill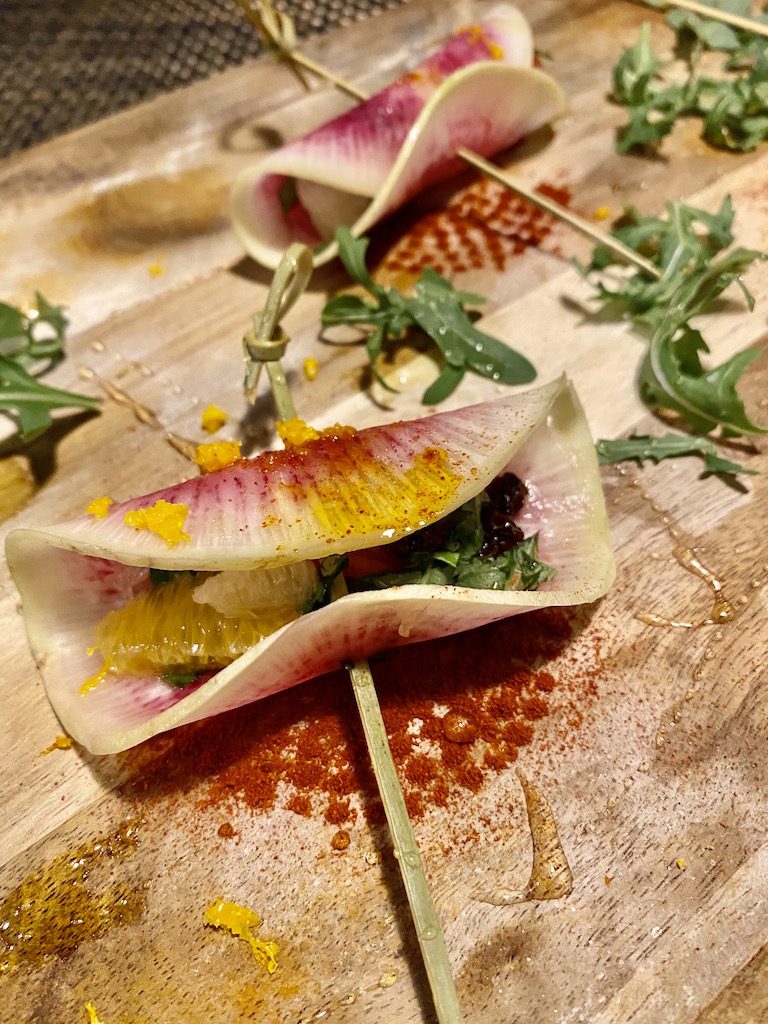 Truly there is so much to say about Clinkscale's Bar and Grill food, that I just couldn't get enough of. I started out ordering a smashed Cherry Mule – that of course was absolutely delicious. Looking over the appetizer menu, I just couldn't decide WHAT to get, so ended up with a stack of parmesan truffle fries and caramelized onions over a steak and brie cheese bruschetta! It was absolutely out of this world.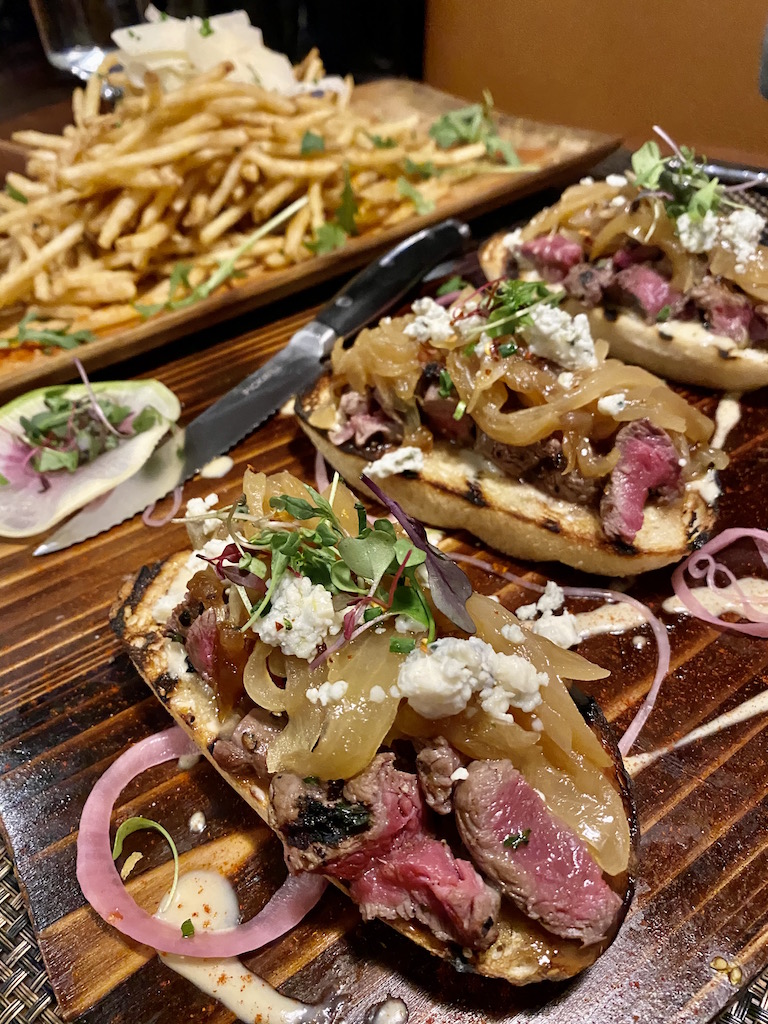 So much so that after eating about half of it, I was already full! So I decided to slow down and wait on dessert. My friend ordered the Chopped Salad and by the time it arrived, I couldn't eat another bite…. even though I tried! Then… dessert! The one that caught my eye was the beignets (donuts), but of course, we ordered everything and got a platter of pure sweetness with the peach cobbler bread pudding and the flowerless chocolate cake… covered in berries and glaze.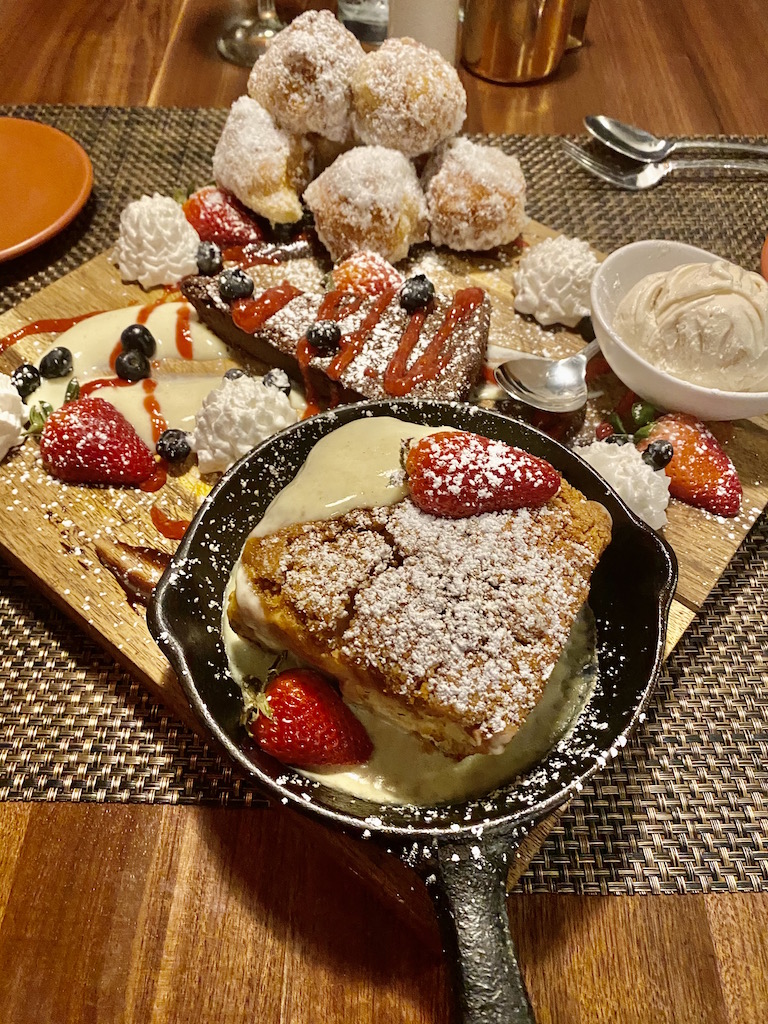 #2 Asylum Restaurant
You are sure to lose your mind (but in a good way) when you eat at the Asylum Restaurant in Jerome AZ. This restaurant is located at 200 Hill Street opened in 2001. Most diners love to eat meals such as Buffalo Chicken, Roast Maples Leaf Duck Breast, Char-Broiled Rib-Eye, Asylum Crème Brulee' and Bourbon Pecan Pie. You really should try it out!
#3 Grapes
Grapes is a quaint restaurant nestled into the mountainside of Jerome. But who would have thought that the building that Grapes is located in used to be the Pony Express Station dating back to the early 1900s? Whether you sit at the bar or settle into a booth, or even sit on the patio, you will enjoy the daily specials from sandwiches, to entrée sized salads, to pasta bowls, pizza, or bruschetta. I tried the bruschetta and I liked it!
#4 Haunted Hamburger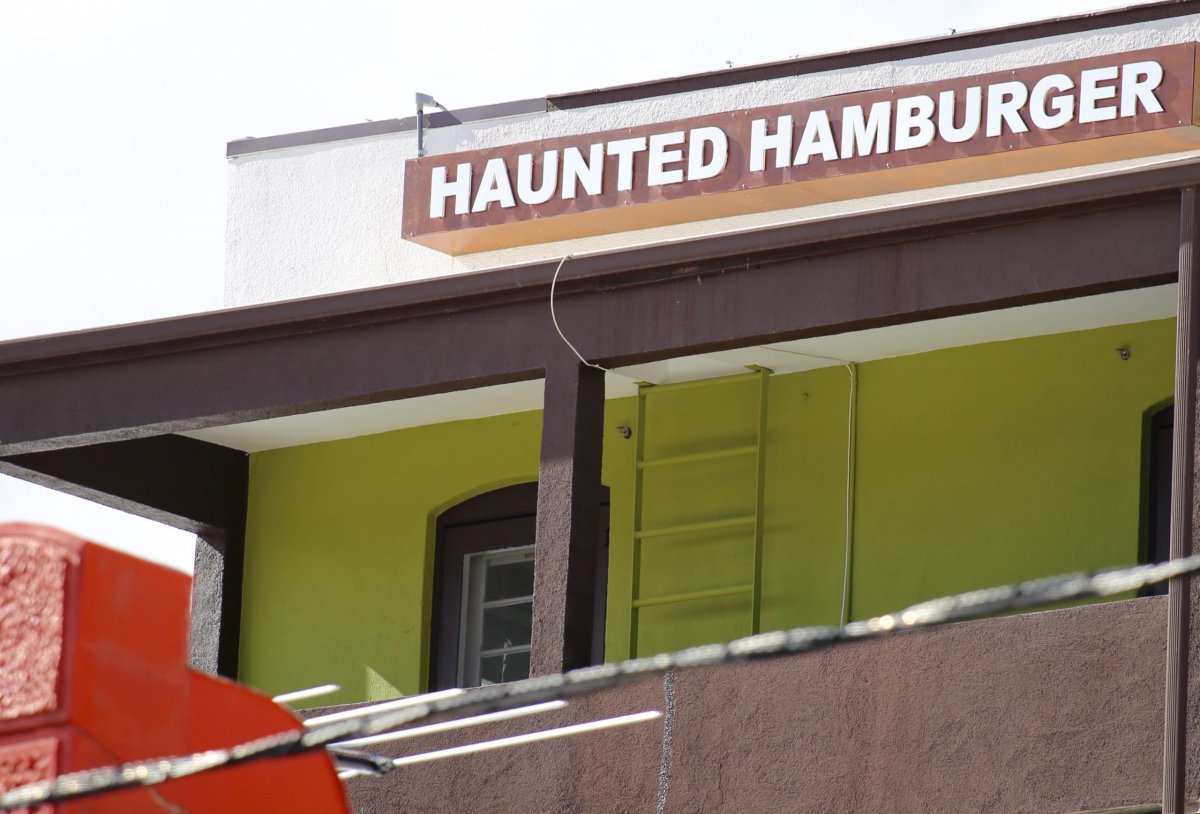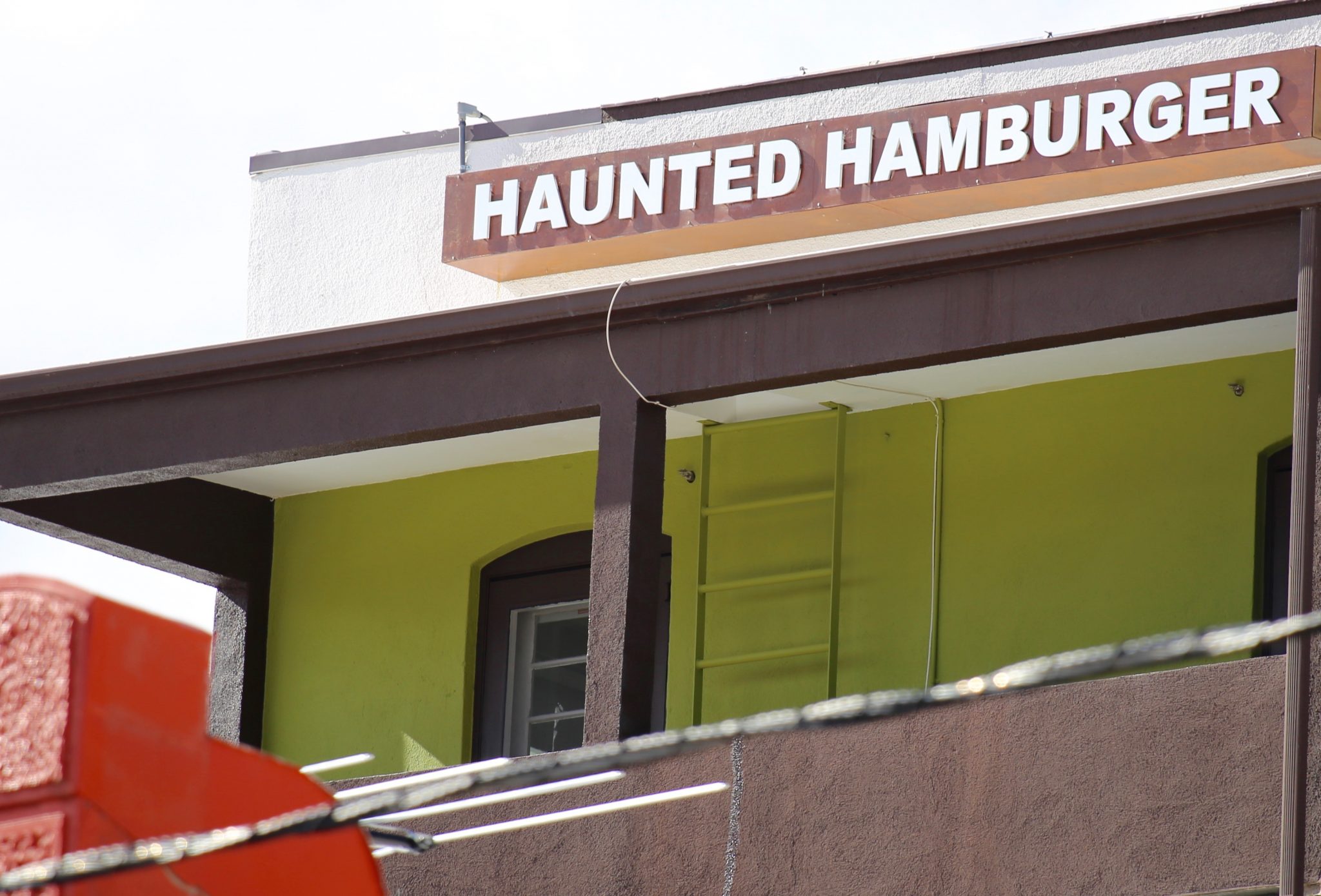 The odd name of this restaurant comes from strange encounters and spirits that might linger around in this establishment. Don't worry, as the story is told by owners Michelle and Eric, the spirits of Haunted Hamburger like to steal hammers and photobomb your selfies. Aside from the friendly ghosts, you are sure to enjoy the food at this restaurant such as Chipotle Deviled Eggs, Jumbo Salted Pretzel, BBQ Burger, and Double Haunted Burger. You can wash down these meals with original cocktails such as the Hauntarita, Haunted Bloody, and the Painkiller.
More recommendations for Jerome Arizona Restaurants
#5 Bobby D's BBQ at the English Kitchen
#6 Hilltop Deli
#7 Vaqueros Grill and Cantina
#8 The Bordello of Jerome
#9 The Flatiron
How to Get To Jerome
The closest and most popular city near Jerome is Phoenix. Most people who want to visit Jerome head to the Phoenix airport and then may their way to the unusual town of Jerome. The quickest and most traveled route to Jerome from Phoenix is via I-17N and will take you 2 hours. If you are looking to take the scenic route to Jerome then I recommend going through Prescott on route 89/89A. By taking this route you will certainly enjoy the beautiful scenery but also make your trip last 90 minutes longer.
Jayride…
For those of you who do not want to drive, then you can take a shuttle bus that takes roughly 2 hours and 6 minutes from Phoenix to Jerome. Jayride is a common shuttlebus company to get to Jerome and a one-way bus ride will cost you roughly $170.
Best Time to Visit Jerome
Spring.
Jerome is a great town to visit any time of year. With that being said, I recommend that the best time to visit Jerome, Arizona is in the spring. The months of April to June have less precipitation and warm weather. These months also guarantee that kids are still in school so there will be fewer crowds. I recommend packing a windbreaker or two because the spring weather is usually windy.
Jerome Reinvents Itself
Instead of minerals, Jerome in Arizona has reinvented itself as a tourist town. On any Saturday afternoon any month of the year—there's not a parking space to be found. Bars boom out their music, bikers straddle their motorcycles, restaurants with names like the Haunted Hamburger or Asylum Restaurant, or the Bordello of Jerome are overflowing with people, and many gaze into gallery windows for a peek inside. I would say that it is worth braving the crowds for.
Where else in the state of Arizona would you find a cluster of Victorian mansions on the side of a mountain? The answer is… nowhere. This kind of planning is only available in Jerome. Arizona. So whatever you choose to do in Jerome, may you have a hauntingly good time!
Don't forget to pack your camera and some snacks for the trip to Jerome in Arizona. The time you spend in Jerome, Arizona will certainly be memorable. As you read this, "Ghost Town" is sure to offer you a mix of fun things to do in Jerome as well as unusual activities. Take advantage of all this small town has to offer and enjoy yourself!