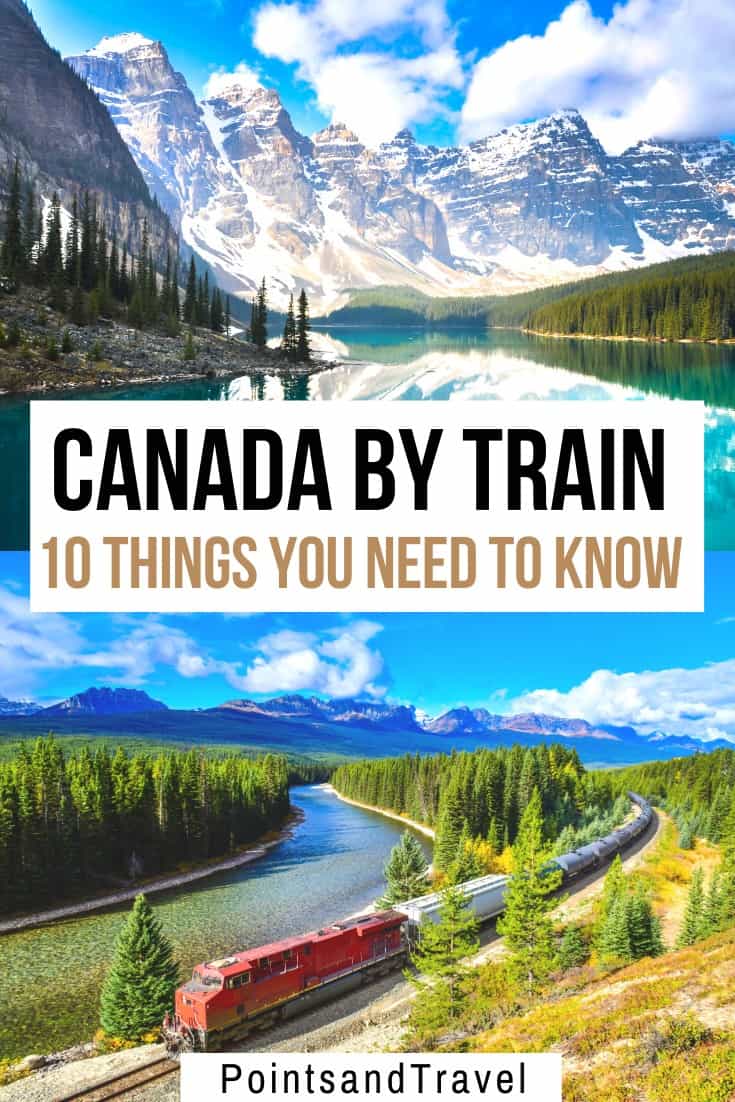 When it comes to traveling, there are endless possibilities in the world. There are thousands of stunning landmarks to see and hundreds of countries to visit. I should know, I have been to 93 countries so far! Most of the modes of transportation to get from point A to point B are planes, trains, cars, boats, or even buses. On this trip across about one-quarter of Canada, I took a luxury train. Many train options available today only allow you to get from one destination to another, but with little to no comfort. But not this train, as this is the famous Rocky Mountaineer train!
So why not combine your train experience and visiting the Canadian Rockies into one fabulous luxury journey? That's what I did with my train trip across some of the Canada countryside on the Rocky Mountaineer. I have been a Travel Ambassador with them for four years now, and honestly, I think it is a fantastic way to see the Canadian Rockies! So come along with me as I take you on a journey through about one-quarter of Canada and give you advice on 1o things to know before taking a train across parts of Canada. Where I will cover topics like what to pack, what the food service on the train will be like, the viewing platform, and even the best time to visit this gorgeous country.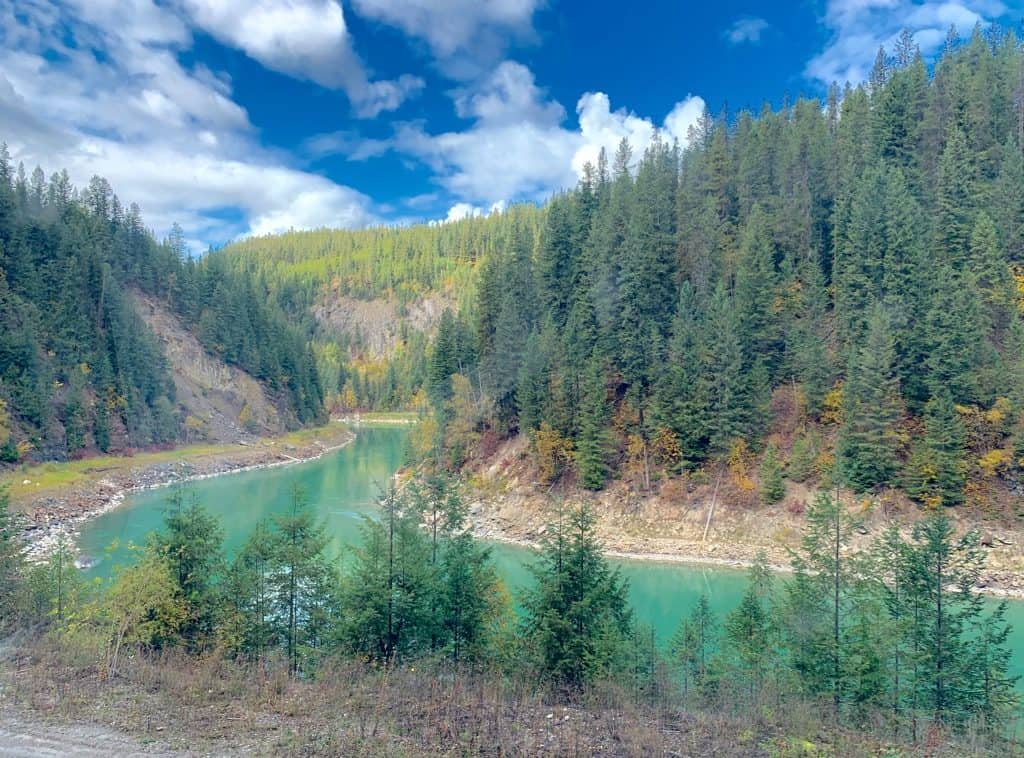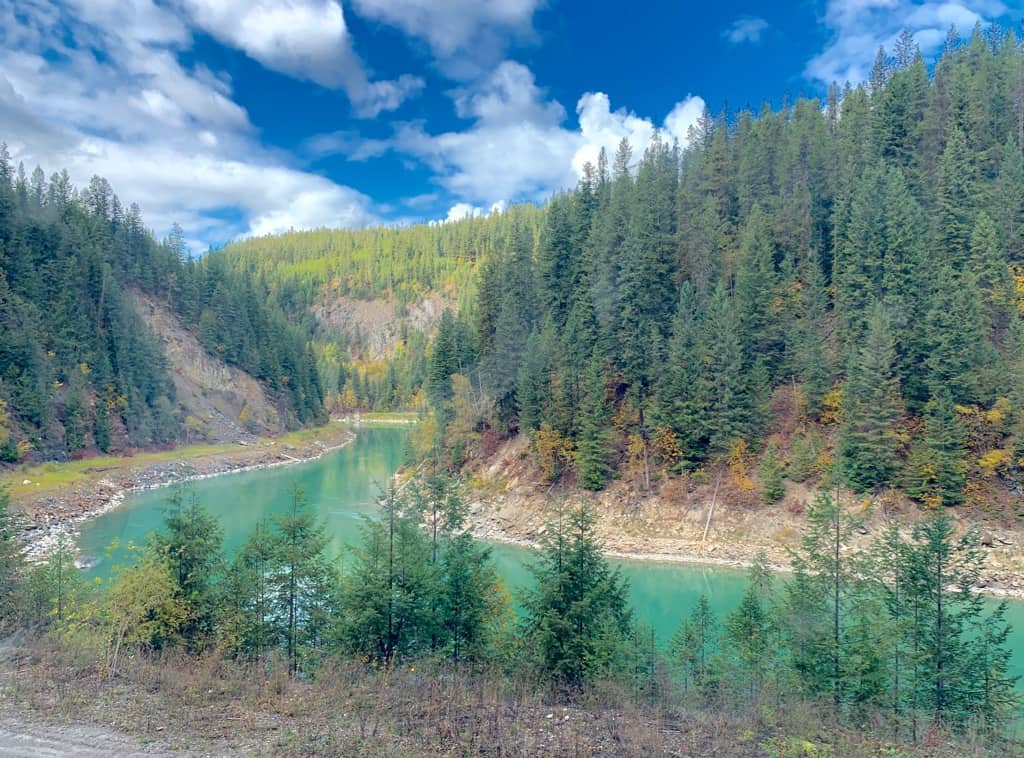 The Rocky Mountaineer (RM) is a unique tour company that uses the railway as an access point to different destinations throughout British Colombia, Alberta, and even Washington state! Since 1990, the Rocky Mountaineer has transported more than 1 million people to marvelous places across Canada. It is no shock that it was awarded several times the honor of being the "World's Leading Travel Experience by Train".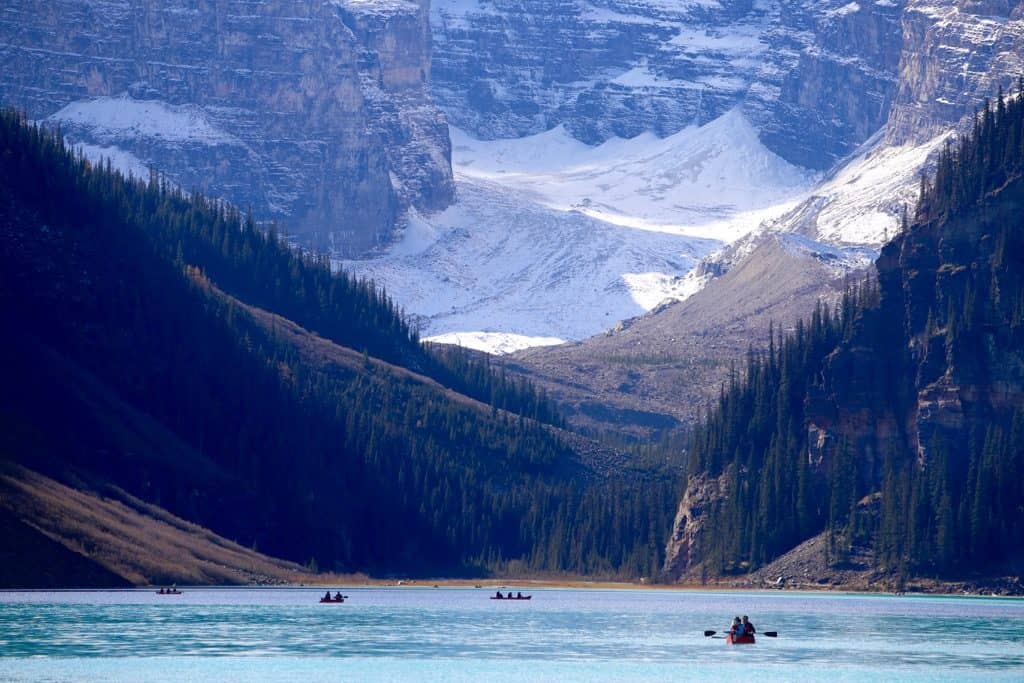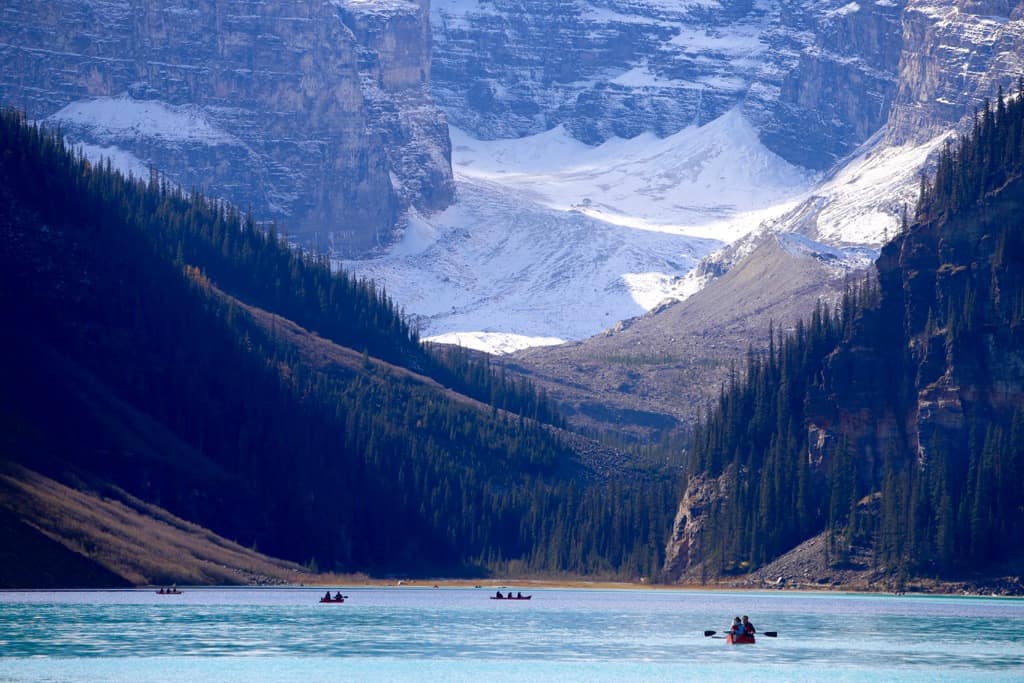 #1: Get Acquainted with the Rocky Mountaineer
Rocky Mountaineer is a luxury train that offers train rides throughout Canada, including Vancouver, Kamloops, Kananaskis, Lake Louise, Banff, and Calgary on the west coast and to central Canda. The four primary routes of this train are First Passage to the West, Journey Through the Clouds, Rainforest to Gold Rush, and Coastal Passage (this trip starts in Vancouver). The trip that I took this time with Rocky Mountaineer was the First Passage to the West. It travels from Vancouver to Lake Louise, with a stop in Kananaskis. Aside from the different routes, there are two different levels of services: GoldLeaf and SilverLeaf (and I will elaborate on these services later in the article.)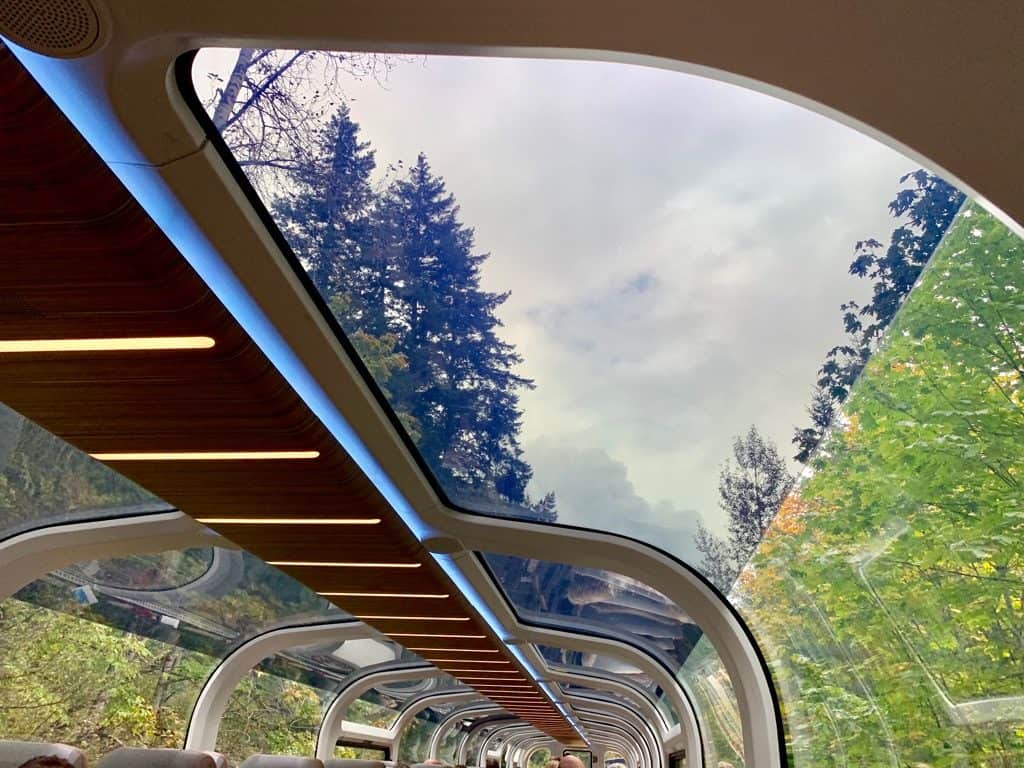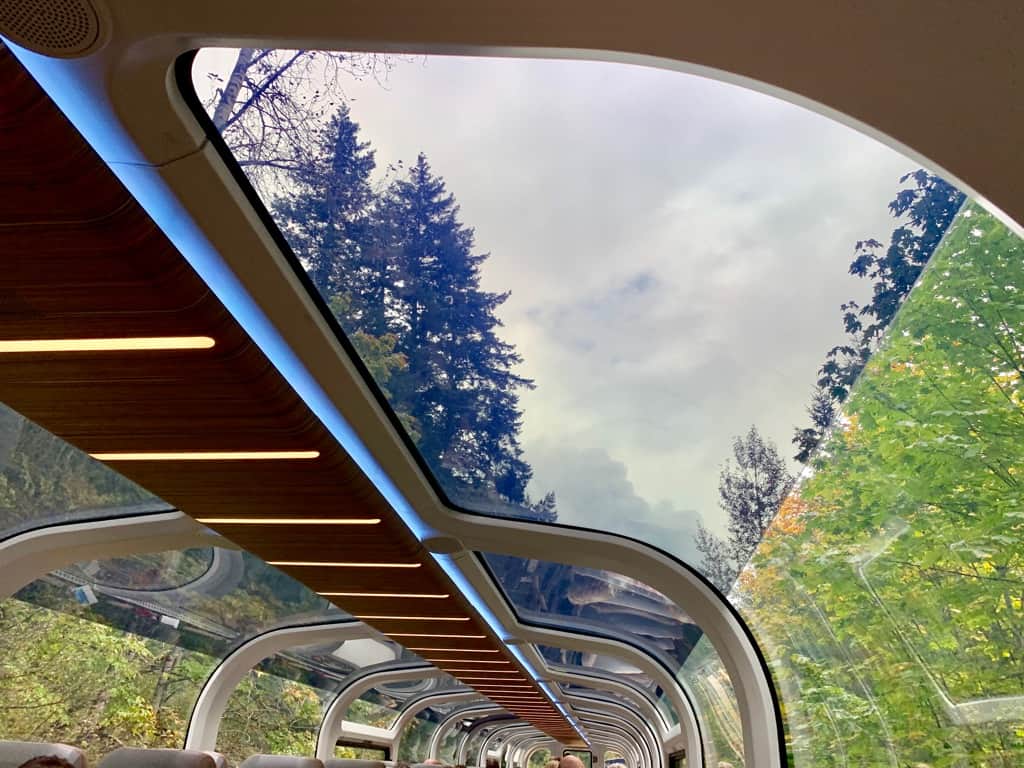 #2: When is the Best Time of Year to Visit Canada?
While most people would think that Summer is the best traveling season, in reality, the best time of year to take a train across the Canadian countryside is in the Fall or early Wintertime. This time of year offers cheaper hotels, fewer crowds, and beautiful weather. Cross country train travel with Rocky Mountaineer has become increasingly popular over the years and honestly, I couldn't wait to do it again.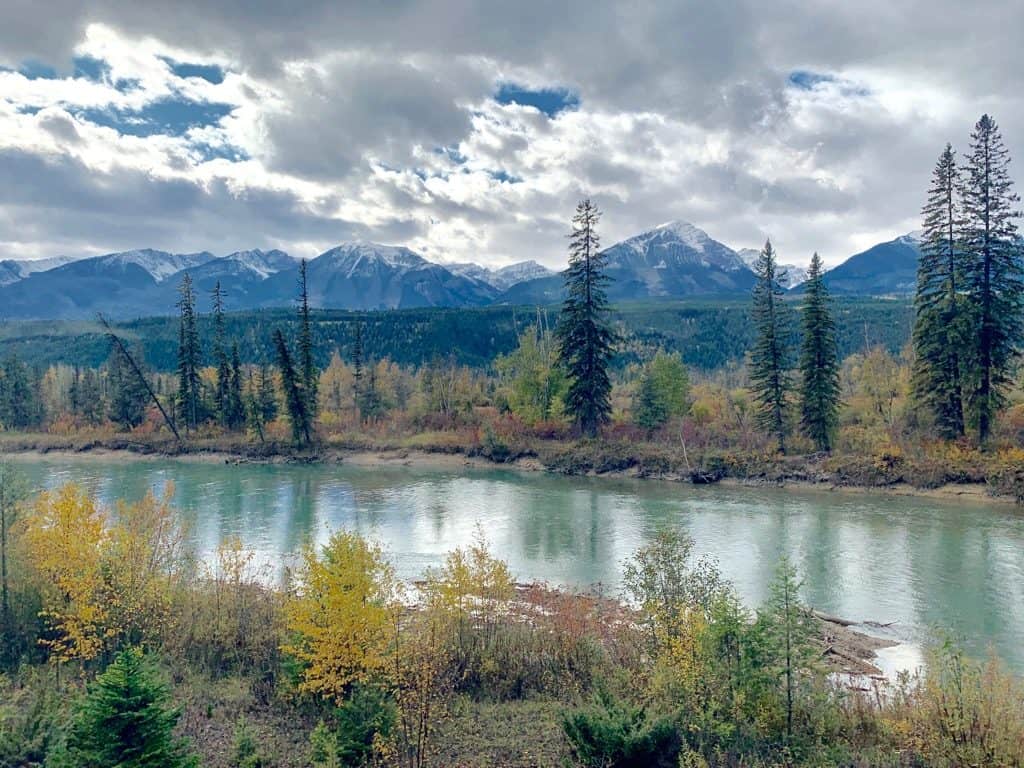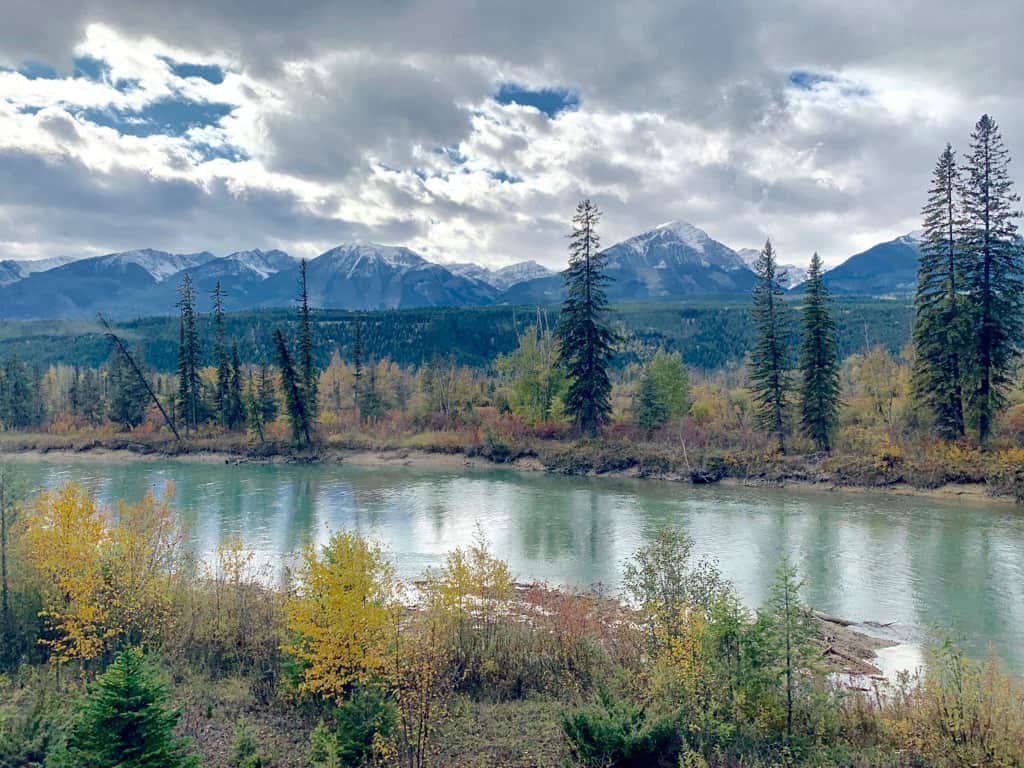 #3: Get your Passport and/or Visa Ready
As previously mentioned, my trip on the Rocky Mountaineer train through Canada was First Passage to the West. I flew into Vancouver and out of Calgary. The key locations I visited were Vancouver, Kamloops, Banff, Lake Louise, Kananaskis, and Calgary. In order to visit these places or any place in Canada, a passport is needed (if you are not a Canadian citizen). Depending on your circumstance or country of citizenship, a special visa may be required. It is best to inform yourself of the proper documentation needed to travel before traveling across Canada via train.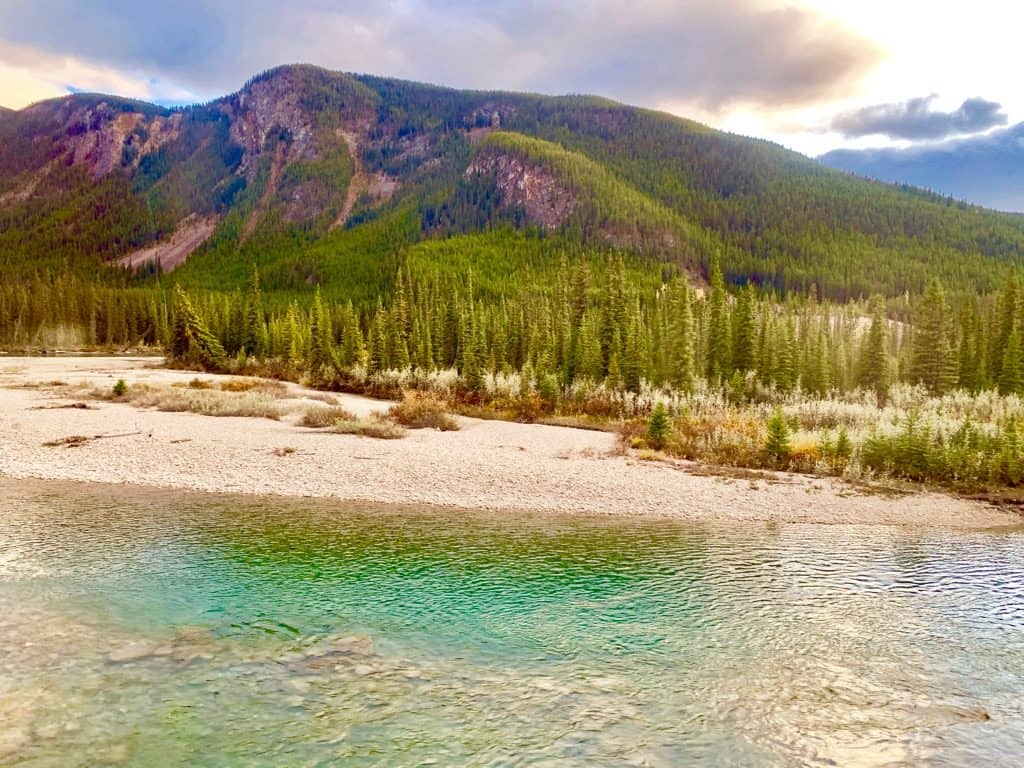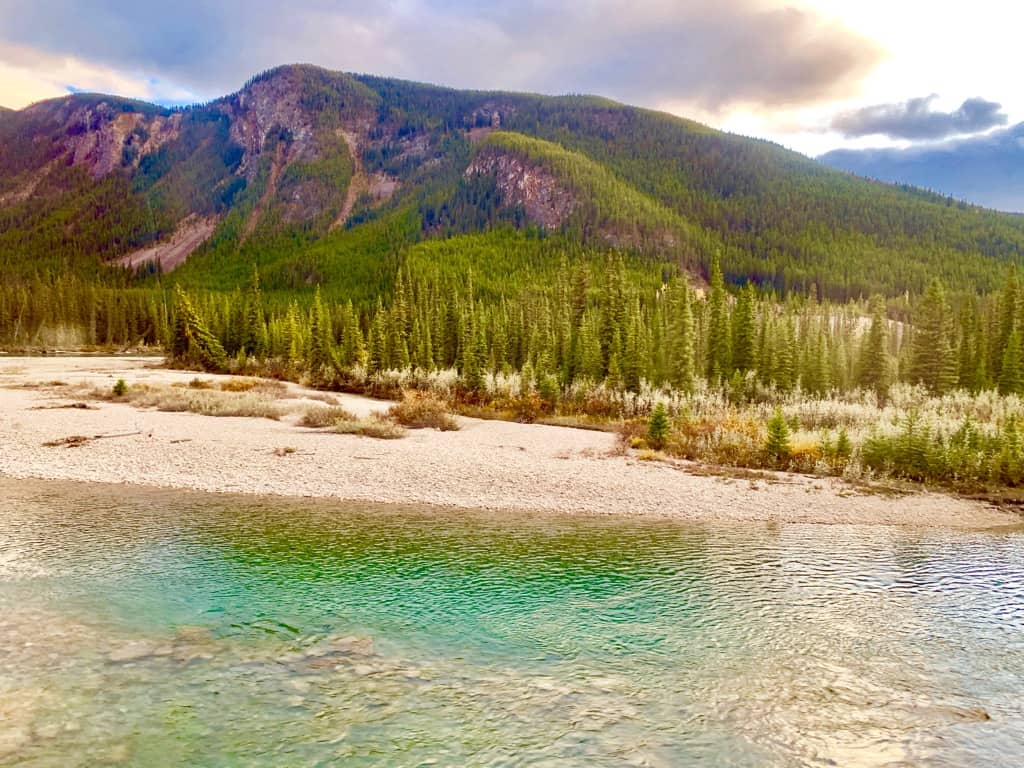 #4: Knowing What to Pack: Clothes, Shoes
Taking a train trip across Canada on a train is a once in a lifetime experience. Being prepared for the trip is essential to a good start. I think the most important thing is to be comfortable for the train ride across Canada! You will be sitting for a long time in your comfortable seat, so you don't want to pack anything that is too tight or uncomfortable.
Packing just might be the most tedious part of your journey, which happens before you actually get on the train. The key point to remember is to pack light and smart. You may want to wear your thicker coat on the train so you can maximize the space in your luggage. Although the train seats are comfortable, there is not a lot of extra room for excess baggage.
The essential packing list should include appropriate attire for the season: wear comfortable shoes (for walking around on the train), comfortable clothing that has you in layers, and bring reading material (or your phone) to keep you company. Dressing in layers of clothes is important to keep your temperature good on the train. That way you can add on or take off a layer depending on your warmth level.
#5: Bring Your Smartphone or Camera (or Both!)
Don't forget your camera. While this may seem obvious, be sure to remember to either bring it or have your phone camera ready! It is important to capture moments of your fabulous time while taking the train across one-quarter of Canada. So many memories will be formed during this time. It is important to remember to make sure the glass dome or window you sit by is clean so that you will not get smudges on your photos. With the new improved dome cars, this should be a breeze!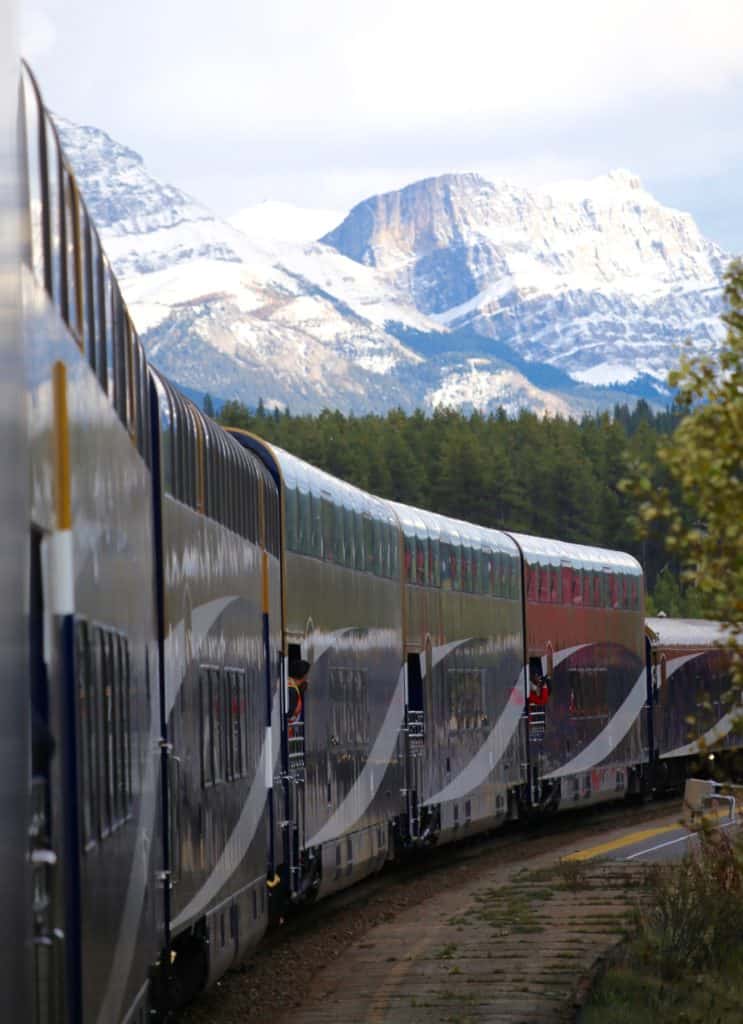 A tip from me is to place your smartphone flat against the glass dome window so that you will not get that glare than can come from windows or lights from inside the cabin. It is sometimes quite tricky to do, but worth it if you can get the shot. But remember, you can go out on the open train platform with your camera to catch some of your best shots. It would probably be best to shoot in RAW so that you can really edit them to perfection. While you are out there, you can also get videos with either your camera or your smartphone. So don't forget to take videos too!
#6: Familiarize Yourself with the RM Packages Offered: SilverLeaf and GoldLeaf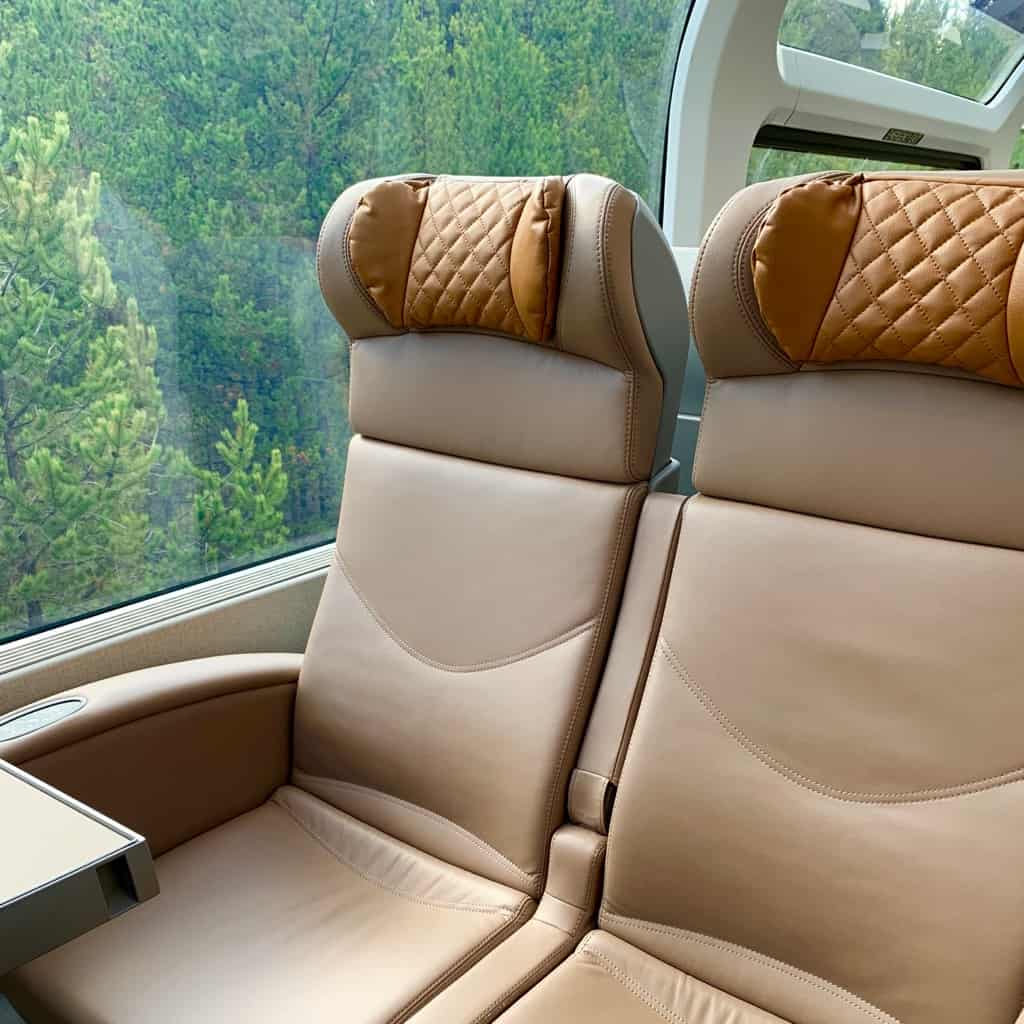 It is important that you know what you want and are looking for in a train traveling experience. Let me give you a quick run-down of the two packages offered by RM.
The SilverLeaf option offers guests to stay in a single-level dome coach with over-sized glass windows. They have a small outdoor viewing platform and typically have two hosts. Breakfast and lunch are served in your seat.
The GoldLeaf option offers guests to move about in a bi-level dome seating, which allows you to get up and go downstairs. It also offers an outdoor viewing platform and has full-glass dome windows in your seat on the upper level. The gourmet meals are provided for you on the lower level for both breakfast and lunch where there is a full culinary team to serve you.
You can choose your level of comfort based on your budget. You can also choose which hotels you prefer to stay at each destination. If you start out with a SilverLeaf package but want to be upgraded mid-trip, there is no problem with that, just let your host know and they will help you.
To be completely honest, if you want to choose the best views for your trip, then you will want to go on the GoldLeaf class of service. This bi-dome car allows you to get a closer look at the stunning flora, fauna, and spectacular mountains that you will be breezing past. This makes for spectacular views while on your trip.
Both services offer gourmet sweets and snacks, as well as complimentary beverages (both non-alcoholic and alcoholic).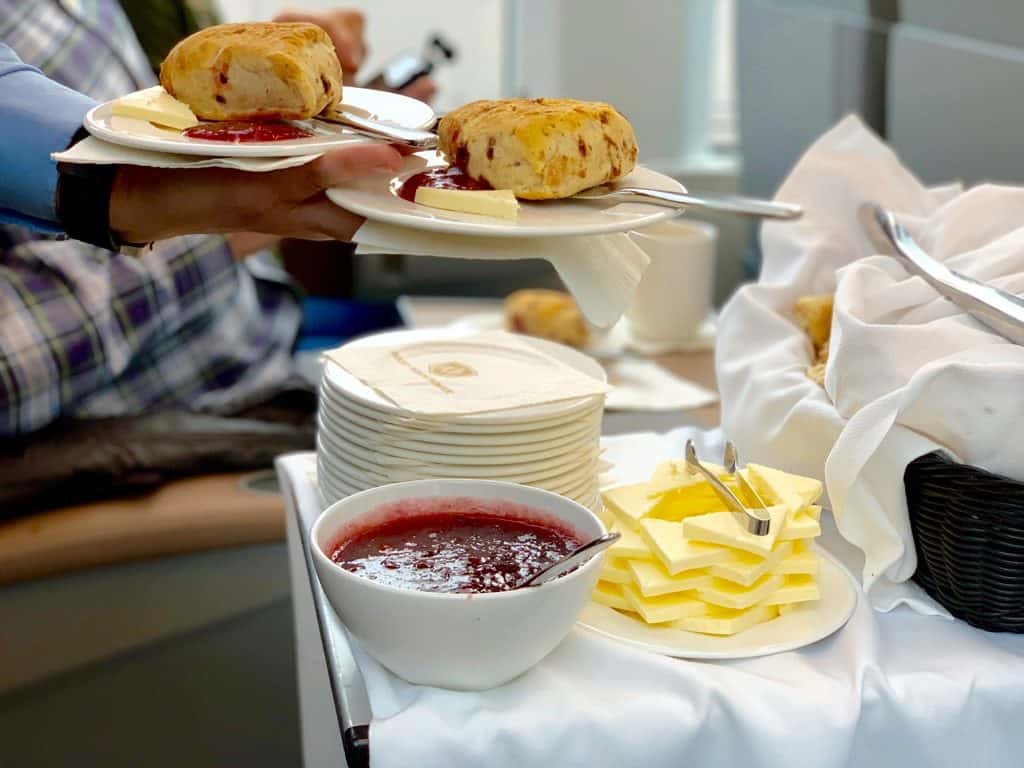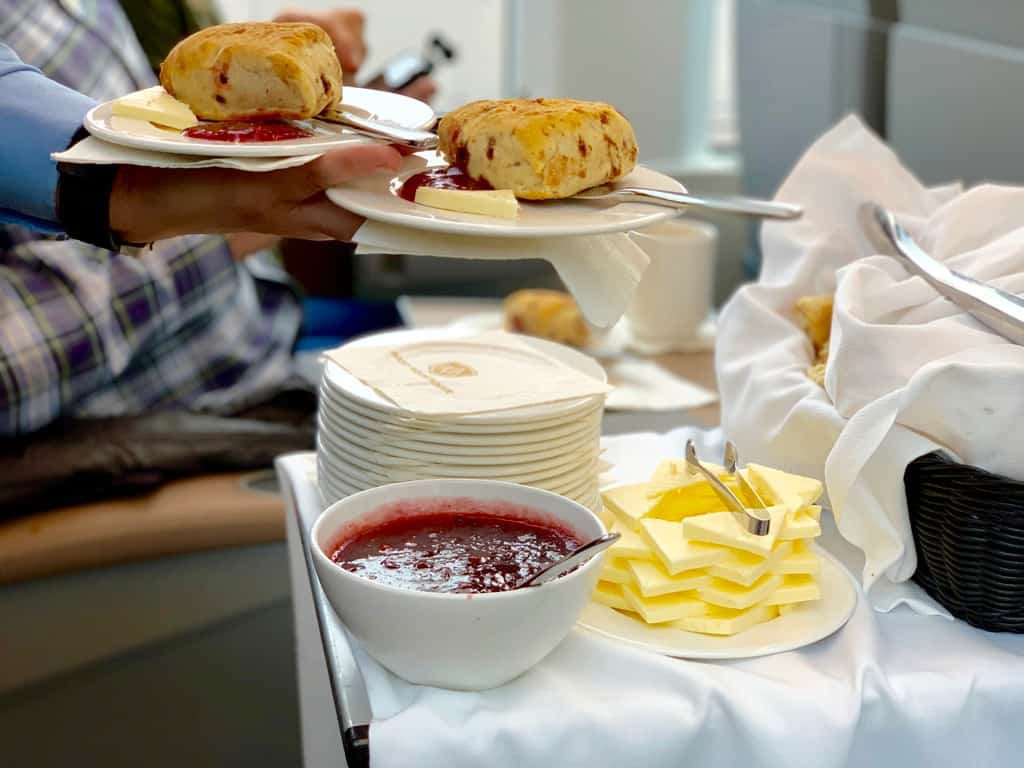 #7: The Rocky Mountaineer is NOT a Sleeping Train
Also, many people think that you sleep on the RM train, but you do not. You ride to each destination and then they transfer your luggage to the hotel that you chose to stay in. The next morning, they pick up your luggage and transfer it to your next hotel. This is a great service that they provide, as they have the luggage go ahead of the train by transfer and by the time you get to your room (key given while on the train) then your luggage is already in your room! This is regardless if you are SilverLeaf or GoldLeaf.
#8: Explore the Rocky Mountaineer Food Options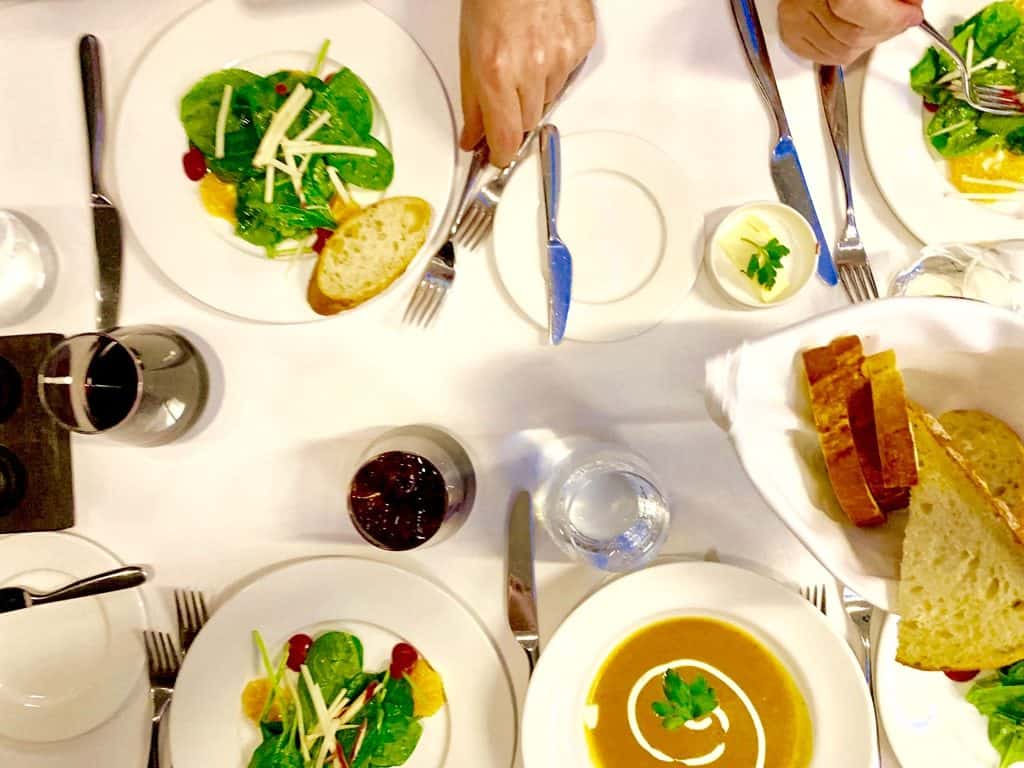 The man behind the delicious menu onboard the RM is Executive Chef Jean Pierre Guerin. He has been working for RM for 11 years. Chef Guerin prepares each menu dish with local flavors and fresh ingredients. For example, his most creative dishes include Albert AAA strip-loin beef, oven-baked salmon, and braised short ribs. Your taste buds will have a marvelous time savoring all the fresh and local ingredients that Canada and Chef Guerin has to offer.
#9: Activities on the Train
The onboard experience of the RM will have your days packed with activities. Mornings and noontime are always reserved for breakfast and lunch. Aside from eating a delicious meal, guests can enjoy the storytelling from your hosts. Guests can listen to stories about the stunning flora, historic sites, and wildlife of each place as you pass by. The hosts always tell interesting or exciting stories about the areas as you pass through them.
Guests can also go outside on the open train platform to take their photographs. The train conductor is very good about slowing down in areas that are spectacular for photography. But you can also relax on the train by kicking off your shoes and reading a good book or taking a comfy nap!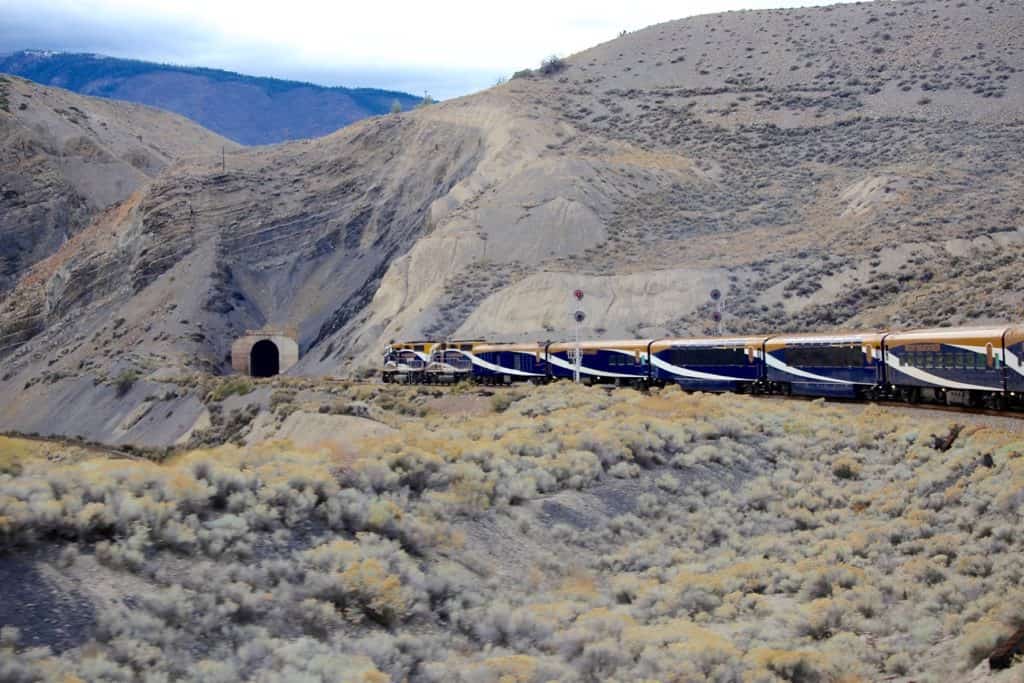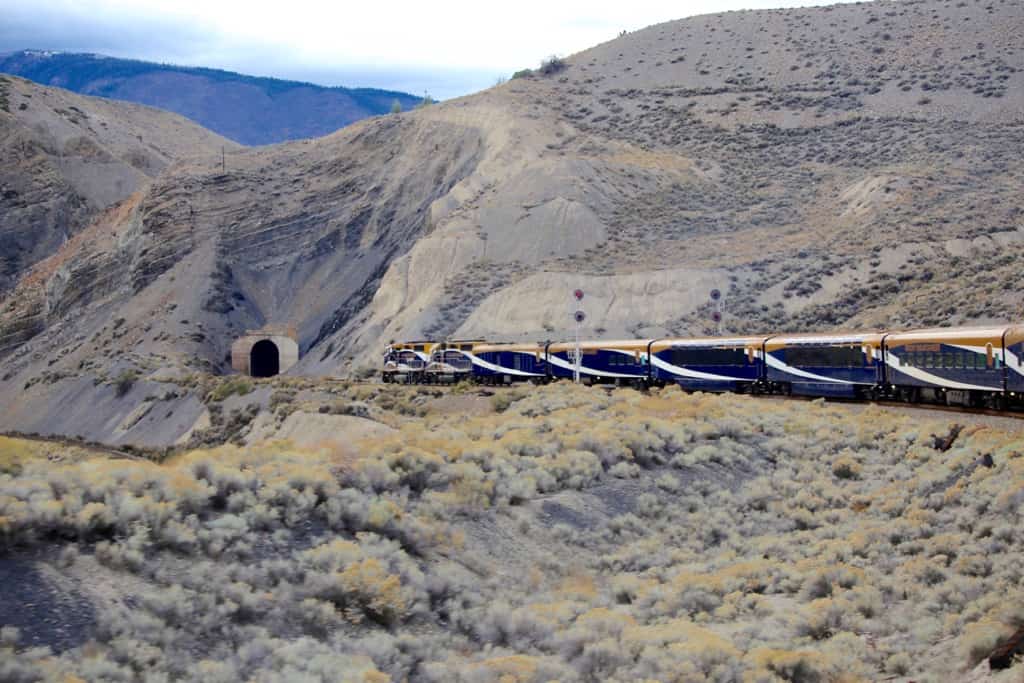 You can visit every part of the world by plane, car or foot, but keeping your eyes open to new possibilities is a must when traveling on a train. You never know what you might see out the window! On this trip, I even saw a very large bear! Also, traveling to Canada by RM train service will allow you to visit some of the most gorgeous places on earth, such as Lake Louise, Banff, and Vancouver in Canada but also allows you to enjoy the ride itself.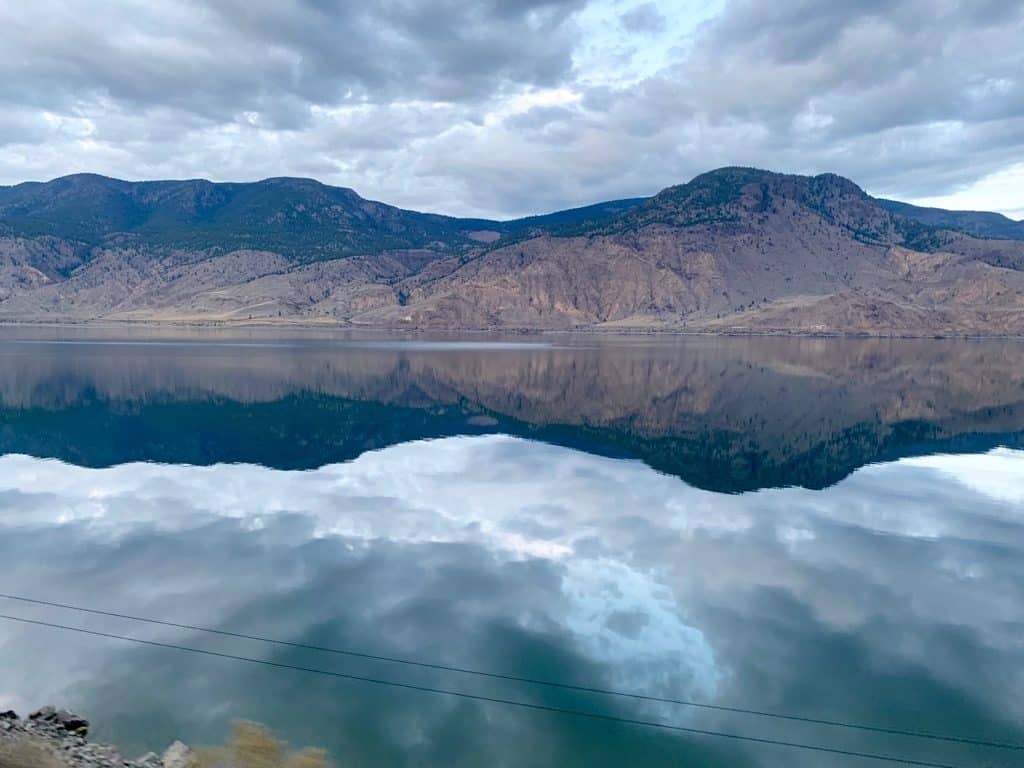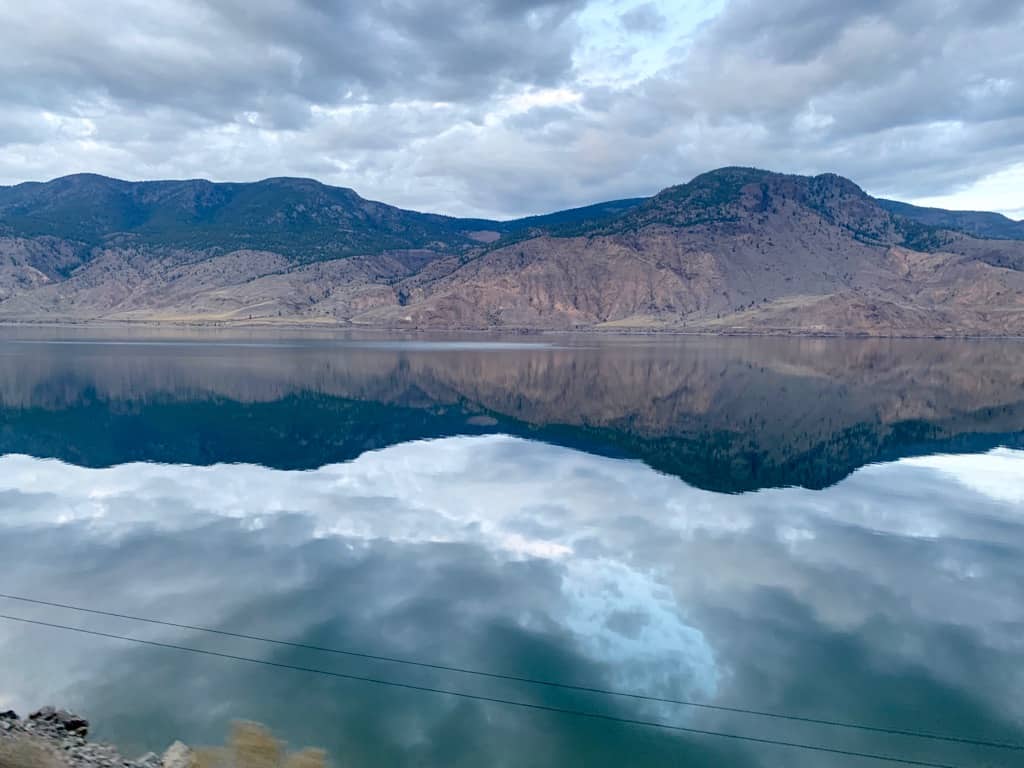 #10 Rocky Mountaineer has Four New Double-Deck Dome Cars, with Six More Coming!
As of April 2019, the first four out of ten new RM double-deck dome cars have arrived! These dome cars include 72 custom-designed heated leather seats that can be rotated around to face forward or the seat behind you. By 2020, the RM will have 26 double-deck GoldLeaf coaches and 16 single-level SilverLeaf coaches. With all the new additions and great service that RM, provides who could deny a chance to travel across one-quarter of Canada with them?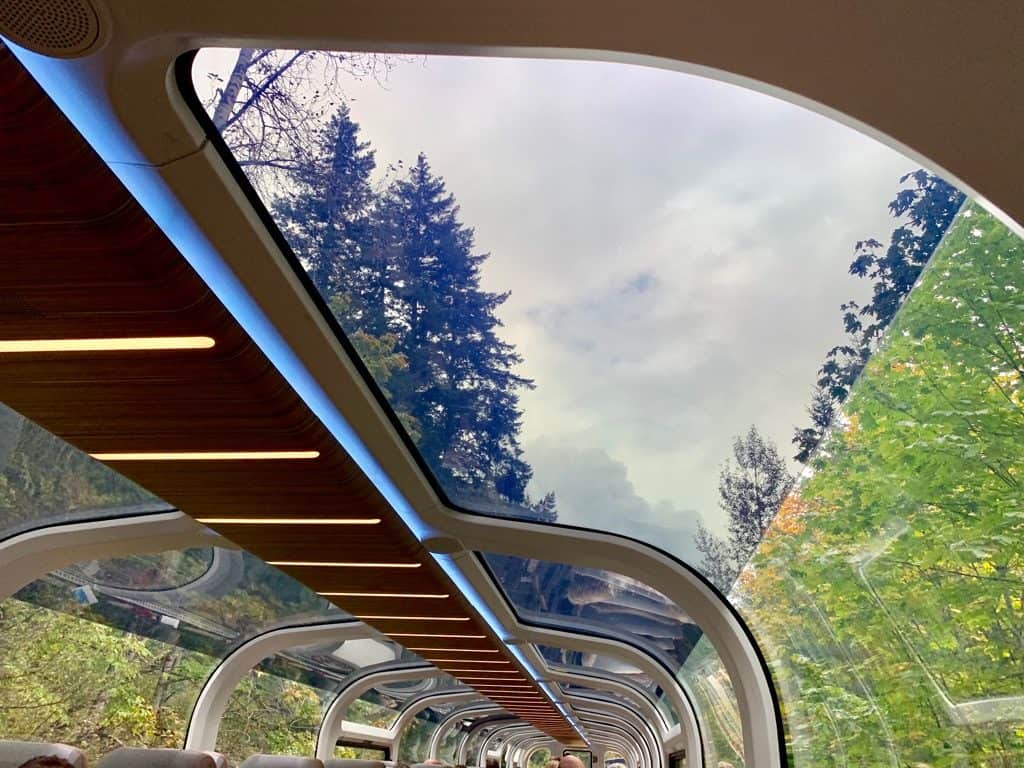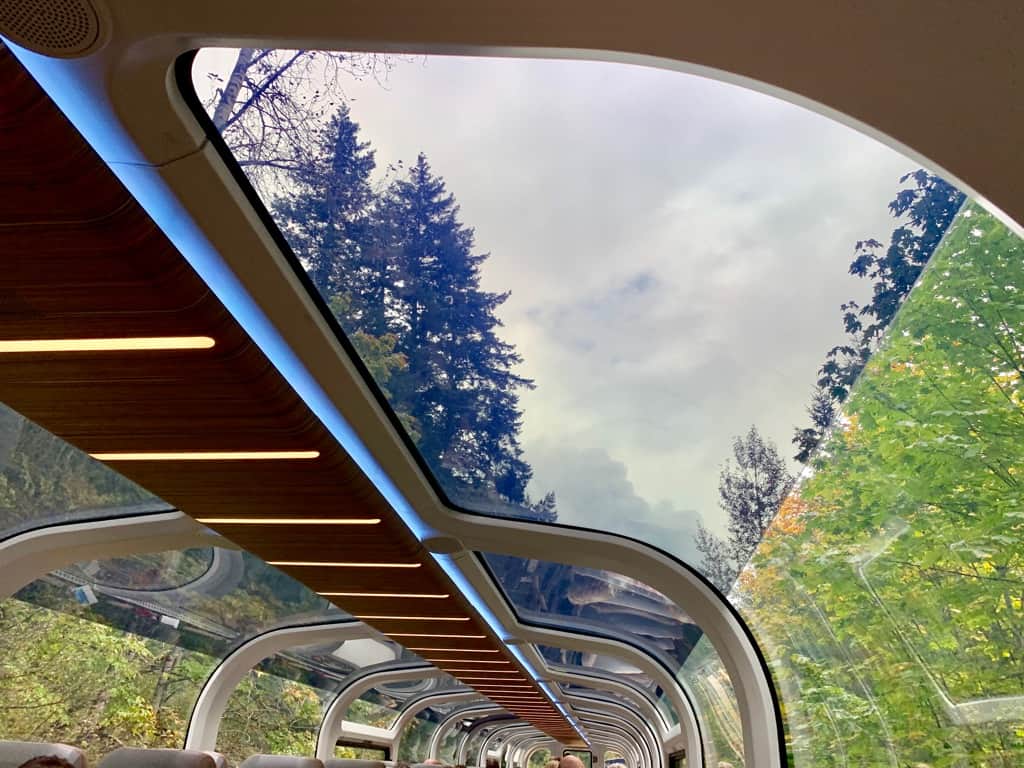 Rocky Mountaineer Best Things…
And do you know what is the best thing about taking a train ride across one-quarter of Canada?
It is the scenery of course! Seeing the changing landscape as you go across this gorgeous country is absolutely stunning! For me, it is so fantastic to note the changes in scenery as I cross hundreds of miles on the Canadian landscape.
The people that you will meet… I always make new friends when I ride the rails across Canada.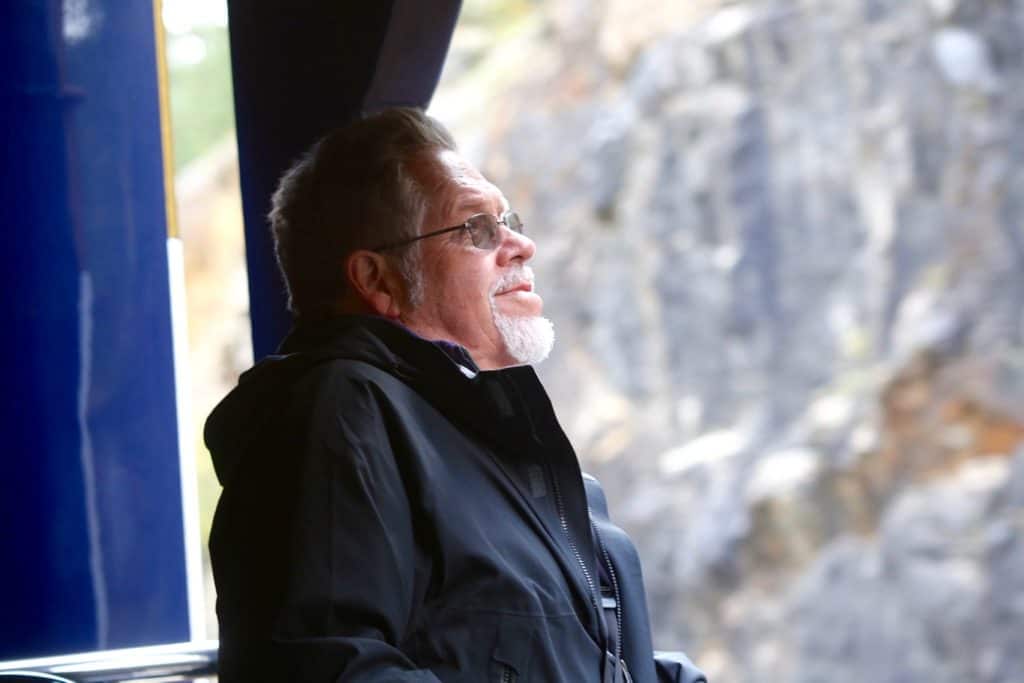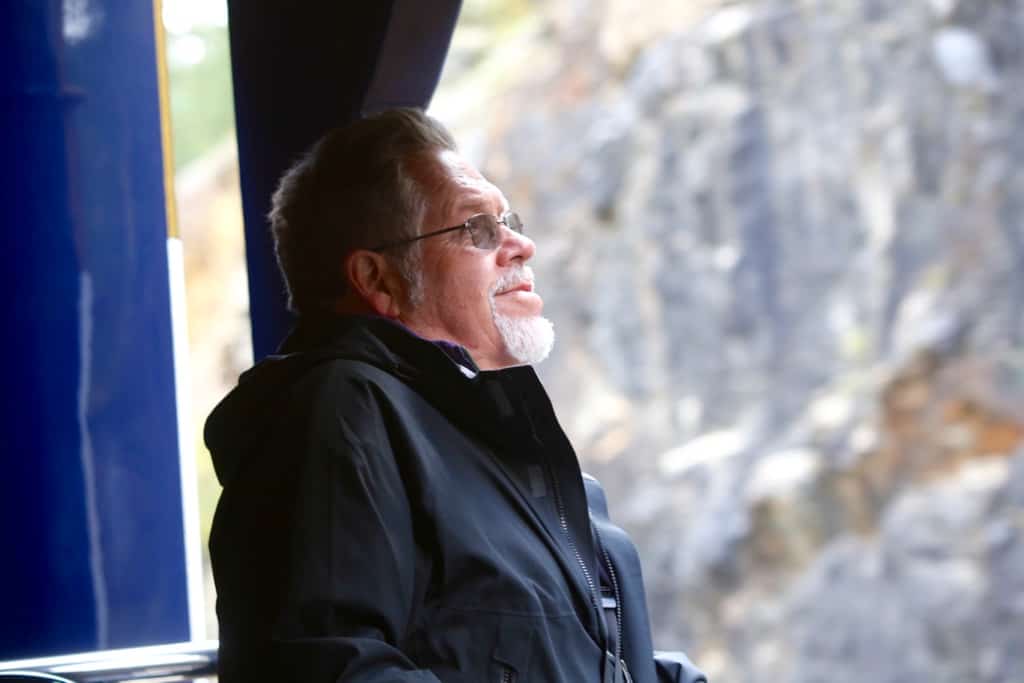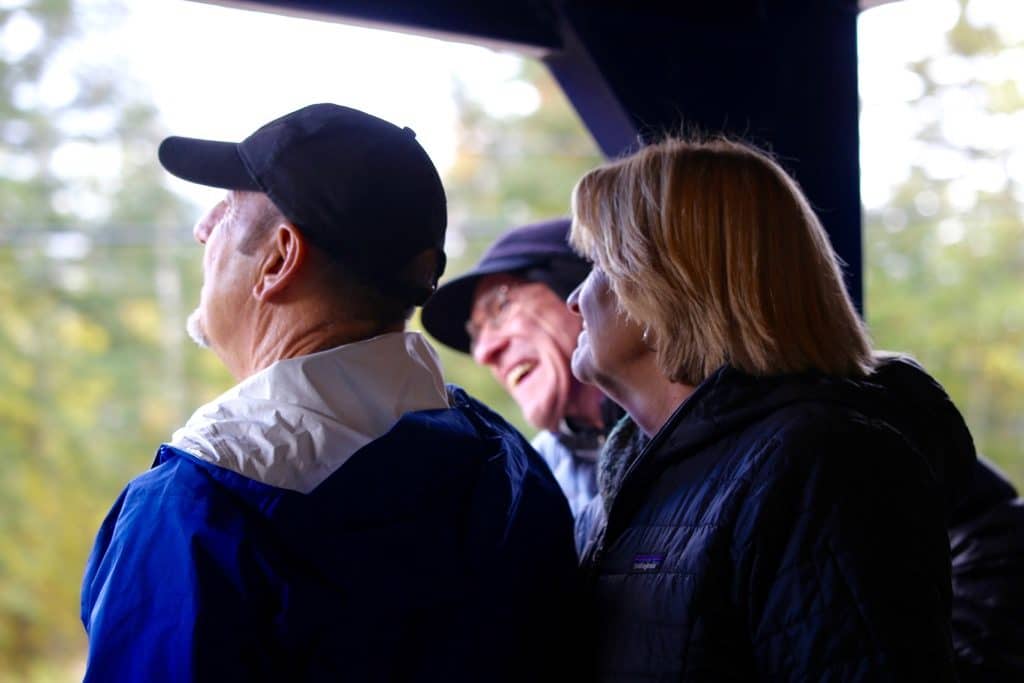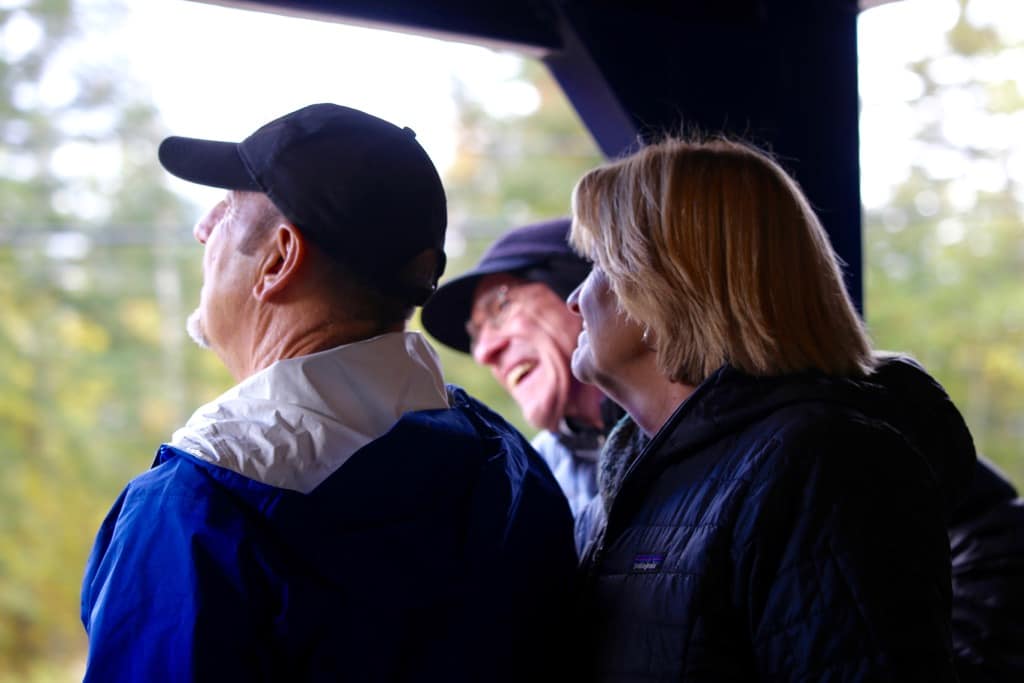 And of course, the staff of the RM makes your trip special as well. They are gracious and kind, and always ready with a smile and ready to serve you!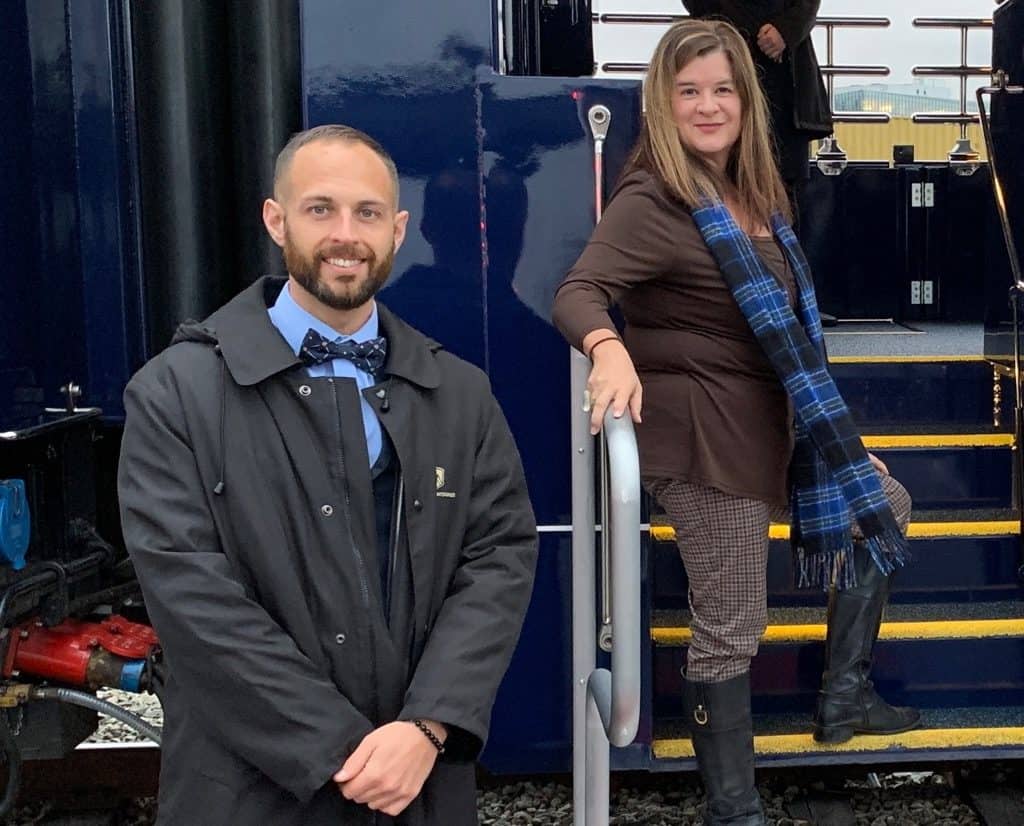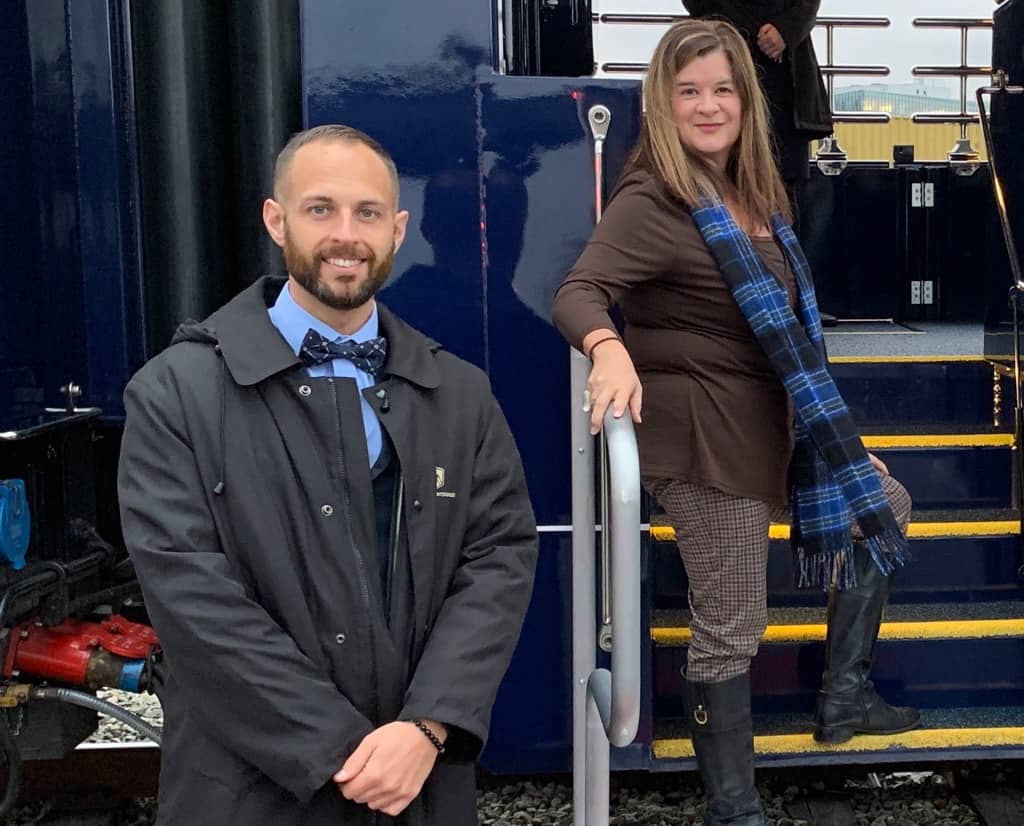 So, if you haven't already booked with RM for a train service across Canada, now is time to get to it!
Disclosure: As is common in the travel industry, Dr. Maloney was provided with accommodations, meals, and other compensation for the purposes of review in partnership with Rocky Mountaineer. While it has not influenced her review, PointsandTravel.com believes in full disclosure of all potential conflicts of interest. All Photos are by the author, given authority over, or are licensed under creative commons. There may be affiliate links in this article.