Cabo San Lucas has always been the go-to destination for many tourists. However, La Paz Mexico is starting to become a tourist hotspot. With more than 300 days of sunshine, plus a peaceful environment, this is perfect for those who want to get away from the crowd.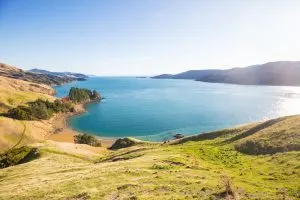 ---
Where is La Paz Mexico?
---
---
Aside from that, it lies in a protected bay. This is why you are sure to find the calmest of beaches here. Not only that but there are plenty of adventurous activities to do here at La Paz in Baja California Sur.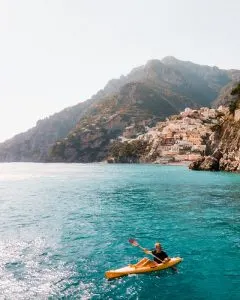 La Paz, Mexico is in a prime location in the Sea of Cortez which Jacques Costeau once referred to as the "Aquarium of the world". This is not surprising given the narrow sea that lies between the mainland and the Baja California Peninsula. It is thriving with sea life. In fact, you can spot sea lions, whale sharks, as well as more than 800 different species of fish. It is not surprising that this is a favorite spot for scuba divers and snorkelers. You can even see them yourself!
Thanks to its location on the Pacific coast, it is possible to relax and unwind on one of La Paz's beaches. Aside from that, you can also go kayaking, snorkeling, or sport fishing if you are feeling adventurous. With an abundance of activities and sights to see, it is best that you consider where to stay. Luckily, there are plenty of hotels here that can accommodate all kinds of travelers. You just need to take your pick.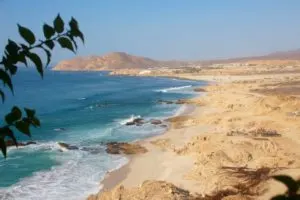 Best Places to Stay in La Paz
The best hotels are usually found along the beachfront or downtown La Paz. After all, you don't visit Mexico and not hang out on one of its beaches. You shouldn't worry too much about the cost, because there are hotels for every budget. If you are a solo traveler or visiting with the whole family, you will find the right hotel to stay in. That said, here are a few examples of luxury hotels that you can book when traveling to La Paz.
Costa Baja Resort
Costa Baja is one of the top hotels where you can stay in La Paz. This luxury hotel provides an excellent view of the Sea of Cortez as well as stunning landscapes. Aside from that, it's part of the IHG hotel chain. This means that you should expect quality service, amenities, and accommodations.
Each room comes with a flat-screen TV, air conditioning, and free WiFi. Other hotel amenities at your disposal are an outdoor pool, fitness center, and an 18-hole golf course. There is also a swim-up bar here where you can order a drink or two. Aside from that, you don't want to miss the private beach of CostaBaja resort.
After all, it is one of the most beautiful beaches in the city. Have your concierge book a boat trip to Isla Espiritu Santo while you're here. This is the perfect place to see exotic marine life.
Hotel Catedral La Paz
Meanwhile, the Cathedral La Paz hotel sits in a great location in the heart of La Paz. This hotel is known for its sophistication, and elegance, not to mention, comfort. Hang out by the outdoor swimming pool, rooftop pool, or on the sun terrace. Aside from that, there are cool refreshments from the internal and even the rooftop bars. There is free parking on the property.
On the other hand, you can book a rental car if you wish to go on a day trip or to the nearby golf course. Each room comes with its own private bathroom. Aside from that, expect their on-site restaurant to serve haute cuisine. The best part is that this hotel is just a few minutes away from tourist attractions thanks to its location in the city center.
Even from the hotel, you can admire the beauty and grandeur of the Cathedral of Our Lady. This is a great place for couples who want to relax and unwind in the city.
Hyatt Place La Paz
This beachfront hotel is just 10 minutes away from the downtown area. What you'll love about this hotel is its modern look. Aside from that, you'll get great value for your money too. Once you step inside your room, you'll feel right at home. It's because of the homelike vibe that they have even with their contemporary décor. Also, the balconies open up to the beach or the cityscape, take your pick!
One of the best things about this resort is that it is near Costa Baja beach. This means that water sports should be part of your itinerary. Although it takes an hour and a half to reach the city center on foot, you can rent a car to reach your destination quickly.
Also, I want to mention that there are more dining options outside the hotel. So go on and have a quick look around to see what restaurants are worth trying out. Once you are full, you can go for a stroll along the Malecon. Thanks to its location near La Paz airport, you can quickly get to your hotel if you book a stay here.
Amazing Vista Coral Condo
Meanwhile, this resort is aptly named thanks to its location on La Paz's beachfront. Guests will enjoy the ocean, mountain, and urban views from here. When you book a stay here, you will have 24-hour security on the premises as well as free secured parking. Not only that but there is free Wi-Fi throughout the hotel, Plus easy access to a private beach. Chill and relax in one of their outdoor hot tubs.
You can even cook BBQ with the family. What a delicious way to spend your vacation right? Aside from that, this condo is a good starting point for families to explore what La Paz has to offer. For example, you can go on a whale-watching tour on the Sea of Cortez. This is one of the more popular activities in La Paz. I suggest that you try it yourself.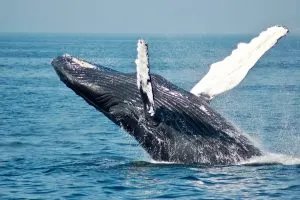 On the other hand, if you want to go dancing and drinking, Los Cabos is just two hours away from Amazing Vista. I like the fact that this condo offers great rates for its accommodations. This is definitely worth considering if you are visiting.
Hotel and Suites el Moro
This marine waterfront hotel has a wide range of options for accommodations. You can choose from their stylish rooms, studios, and suites. In addition, there are various amenities available to keep you comfortable. Not only that but their staff provides exceptional service which is a plus. Also, this hotel is close to the marina making it accessible for everyone.
All the rooms and suites here are beautifully decorated. In addition, they have living rooms, kitchens, and even hot tubs too. Go and swim in their outdoor pool. Or try Vrentino which is El Moro's restaurant. They serve both international and local Mexican cuisines. Feel free to use the WiFi connection to keep in touch with family back home. If you are driving to the hotel, they provide free parking to their guests.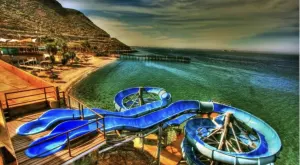 Casa al Mar
Casa al Mar's great spot in the heart of the Malecon makes it a favorite place for locals and tourists alike. For starters, it has a laid-back vibe to it making it the perfect location to relax and unwind. Among the hotel features, you will have direct access to our flat-screen TVs, and air-conditioning units, as well as 24-hour room service. Not only that but they also have a paid airport shuttle service.
You can have the hotel pick you up from the La Paz international airport. Once you are at Casa al Mar, indulge in some of the best dishes from the on-site restaurant. You can even relax and chat away at one of the coffee shops. This beautiful hotel is just a short walk from the iconic Malecon Kiosk. Locals and tourists alike choose Malecon as their pickup point when they go out and about.
Soak up the sun on the beaches of La Paz or swim on the Sea of Cortez. After working up an appetite, you can check out the restaurants in downtown La Paz. You will not run out of dining options here for sure.
Puerta Cortes Residences: Vistamar
I have to say that Puerta Cortes is one of the best hotels that you can book in La Paz. After all, they have redefined what Mexican luxury is all about. They were able to achieve this by improving their security, comfort, as well as privacy.
In fact, they can stand toe-to-toe against other inclusive resorts in the area. Previous guests praised the hotel for its excellent service. That's why I recommend staying here with the family.
In fact, thanks to the elevated position of the hotel, you will have unobstructed views of the Sea of Cortez. Take a dip in the resort's outdoor pool or head to the Blue Cortes Beach Club. Here you will have access to their infinity pool, bar, and restaurant. Guests will also have direct access to the golf club, tennis courts, spa, and more. This hotel provides you with some reprieve from the busy city.
But it is also just seven minute's drive away from the Malecon. Feel free to explore Puerta Cortes and the Marina village nearby.
Baja Club
Meanwhile, if you want to splurge on your trip, book a stay at Baja Club. Aside from its great location, it is also known for its architecture. In fact, the colonial-era main house comes with sophisticated-looking guest rooms that you'll fall in love with. Think of this club as something similar to a five-star hotel. After all, it has amenities like a hot tub, spa, fitness center, and sauna.
Not only that, but the front desk is available 24 hours for any requests or concerns that you may have. Go and relax by the pool or have something to eat at the on-site restaurant. You'll feel cool and comfy in your room with the air conditioning unit turned on. There is room service too in case you don't want to go out of your lodgings.
For those who want to get some drinks, there is a bar and garden on the premises. The best part is that it lies on the Malecon which means you are just walking distance from the historic downtown.
Hotel Seven Crown La Paz Centro
Just a few hundred meters from La Paz's seafront promenade lies the Hotel Seven Crown. This is one of the two Seven Crown hotels in the city with the other located on the Malecon. What I like about this place is its location not to mention the stylish rooms they have here. Also, the upscale suites prove to be a good choice for those who want a bit of luxury on their trip. They have all the amenities you need for a comfortable stay.
In fact, you can take advantage of their meeting rooms if you are on business travel. Step outside the balcony to enjoy some amazing cityscape or ocean views. Depending on which room you book, you can have a private terrace where you can enjoy the sunset. Now if you are feeling peckish, make your way to the restaurant on the fifth floor. Aside from the incredible views, the food here is just superb.
Don't forget to check Playa Balandra which is nearby. Balandra beach is also a nice spot to make good memories with the family. You can also book a trip to Espiritu Santo Island. This UNESCO World Heritage Site is an important day trip while you are in the city.
Pension Baja Paradise
Having a great time in La Paz doesn't mean having to break the bank. In fact, booking a stay in Pension Baja Paradise is a great way to extend your budget here. This hotel lies in the Zona Central district of the city of La Paz. Also, you are near tourist hotspots which means you can explore them easily. The rooms here come with flat-screen TVs with cable channels. Free WiFi and air conditioning are to be expected.
Aside from that, there is a communal terrace and garden if you want to mingle with other guests. There is no doubt that the beaches in La Paz are among the best beaches in Mexico. In fact, you can bring your family to the white sand beach to play in the waters. But if you want to give your family a unique experience, I suggest that you look for whale-watching tour operators. You might spot some whale sharks, grey whales, or even sea lions on the open ocean.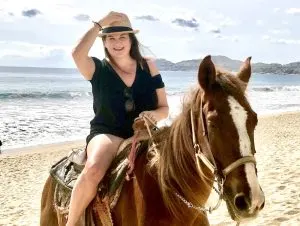 City Express La Paz
Another beachfront hotel that you should look into is City Express. There are major businesses in the surrounding area that you'll not want for anything here. If you are on a budget, you are in luck because the rates that they offer are affordable. Not only that but you'll get good value for your money because you'll be served a hearty American breakfast.
You can book a room online or pay for it at the hotel using your credit card or cash. Either way is fine. If you are here in February, they have a Grey Whale Festival which is worth seeing.
La Paz has Much To Offer
La Paz, which is the capital of Baja California Sur, has much to offer its guests. For starters, it has a more peaceful and relaxing atmosphere compared to San Jose del Cabo. Just because it has a laid-back atmosphere, it doesn't mean that there is nothing exciting to do here. In fact, you can visit El Triunfo, which was a charming mining town, or check out the art community at Todos Santos. If you are hungry, do check Mercado Madero.
The best thing about La Paz is that there is no shortage of places to stay. Take, for example, Hotel Hacienda Bugambilias which is just five minutes' drive from the city center. Aside from its comfortable rooms, the restaurant here serves both local and international cuisine.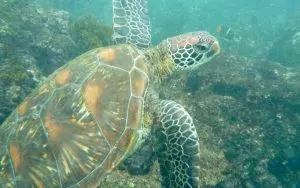 Of course, you should check out the beaches in La Paz. After all, they are among the best beaches in Mexico City. Just imagine strolling along a pristine white sand beach or swimming in the turquoise waters.
If you want to have easy access to the beach, I suggest that you book a beachfront hotel. Not only will you enjoy spectacular views from your room, but you can get to the beach quickly. This is how I choose my stay here since I always want to get to the beach quickly. Fortunately, the hotels here offer cheap to expensive rates. You can stick with the budget-friendly ones or splurge, you choose.
For those who want to get away from the crowd, La Paz is not a bad place to be. With its calm beaches and stunning hotel accommodations, you can rest and relax here.