Saint Martin is the smallest island in the world that lies northeast of the Caribbean Sea. What makes it an interesting destination is that two countries share it. To the north is the French side of the island called St Martin. To the south, which is the Dutch side of the island, they call it Sint Maarten.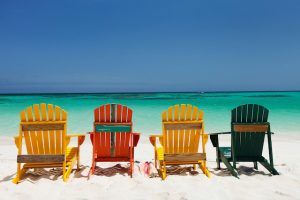 ---
What's in this post:
hide
How to Decide Between
St. Martin and Sint Maarten
---
---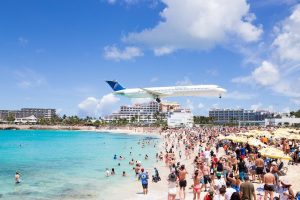 Tourists who will be traveling to the island will land at Princess Juliana Airport International (SXM). This airport is on the Dutch side. You don't have to worry about whether you want to visit the French or Dutch side of the island. You will only go through one airport.
Aside from that, there are no borders, customs, or passport checks for you to worry about. In fact, you are free to explore the island. And since it is just a small island, exploring it will only take 2 hours or less by car.
Which One is Better?
Although this small island is known as St. Maarten, it has been called other names. For starters, people call it the Resilient Island because of its recovery after Hurricane Irma. Another is The International Island given that it is a dual-nation island. Also, many call it The Sun-soaked Island because of its location on the Caribbean Sea. No matter what you call the island of St. Maarten, one thing is for sure, you will have plenty of things to do here.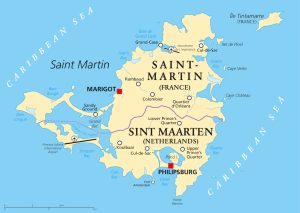 Determining whether the French side of St. Martin is better than the Dutch side of St. Maarten depends on your preferences. Dutch Sint Maarten is popular to many because it is more developed. This means that there are more amenities and services on this side of the island.
On the other hand, those who prefer a more laid-back atmosphere stay at French Saint Martin. Aside from that, it has a more Caribbean feel to it. Which attracts tourists who want to avoid the crowd. Comparing these two sides can give you an idea of which one works best for you.
Casinos
If you are looking for some casino games then you should head to St Maarten on the Dutch side. The French side is lacking this entertainment.
Nightlife
Partygoers should stay on the Dutch side since the nightlife here is more vibrant. In fact, there are dozens of clubs, bars, and casinos here that will keep you entertained. On the other hand, if you prefer a more relaxed evening, then the French side is where you should be.
Beaches
Meanwhile, when it comes to beaches, your best bet is to head to the island's French side. In fact, this is where you will find some of the most beautiful white-sand beaches in the world. Aside from that, they tend to be less crowded compared to the Dutch side which is a plus. Also, if you are looking for crystal clear waters, this is where you will find it.
On the other hand, Maho Beach, on the Dutch side is a known tourist destination. After all, this is where you will see planes flying and landing at the international airport. If you are a fan of planes then this is a must-see beach on the island.
Cost
Of course, the cost is one of the factors that tourists think of when traveling. And when it comes to prices, St Martin tends to be more expensive. The food and wine on the French side are pricier so if you are on a strict budget, Sint Maarten is your best bet. On the other hand, if you want to indulge on your trip, then savor the extensive wines and delicious food on the northern part of the island.
Things to Do in St Maarten – Dutch Side
Considered one of the best places to visit among the Caribbean Islands, St. Maarten has a lot to offer its guests. As was mentioned before, this beautiful island has two sides to it. Let's take a look at the fun things that you can do on Sint Maarten's Dutch side.
Swim with the Airplanes at Maho Beach
One of the best things that you can do in Saint Maarten is to head to Maho Beach. White sands aside, you can also enjoy watching the planes landing and taking off from the international airport. Aside from that, you can either grab a drink at the local bar or dive straight into the crowd to see the plane up close.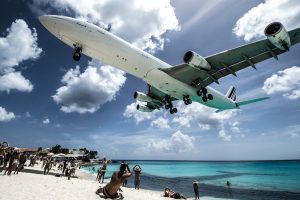 Go Drink Rum
Topper's Rhum Factory is worth looking into if you are a fan of drinking rum. You can go on a tour here to learn how they make this famous drink. This huge distillery produces 50 types of rum using locally sourced ingredients. Aside from that, you can also check Guavaberry Emporium. The Guavaberry liquor makes use of sugar cane, local rum, and guavas growing on the island.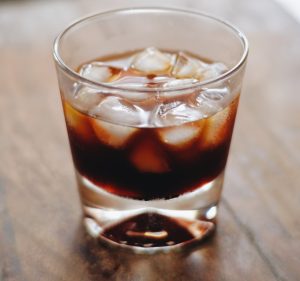 Front Street & the Boardwalk
Another spot that you should visit is Philipsburg which is the Dutch capital. This is where you will get a great view of the turquoise waters of the Great Bay. In fact, with just a few streets between Great Bay and Salt Pond, it will be easier to explore the area. Aside from that, duty-free shopping is available here as well and when you go hungry, the Boardwalk is where you should be. Don't forget to don your swimsuit so you can take a dip in the waters here.
Speed Down on the Steepest Zipline
If you are looking for an activity that will get your adrenaline pumping, the Dutch side is a great place to be. In fact, this is where you will find the world's steepest zip line. You will definitely scream with delight as this is a 56 mph drop! In fact, you will find yourself dropping to more than a thousand feet in elevation here.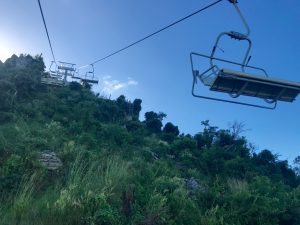 You will find this thrilling ride at the Rockland Estate which is an eco-adventure park. It may be way up the mountains but the Flying Dutchman ride is worth all the excitement. Aside from that, this eco-park has other activities too. You can opt for their canopy tour or grab a bite to eat at their on-site restaurant.
Be Surrounded by Butterflies
Who would have thought that there is a butterfly farm on the island? Take advantage of the tour around The Butterfly Farm to learn more about them. A knowledgeable guide will introduce you to the butterfly species thriving here. Aside from that, this tour will only take up to 20 minutes give or take. It is a good side trip if you are looking for interesting activities to do on the island.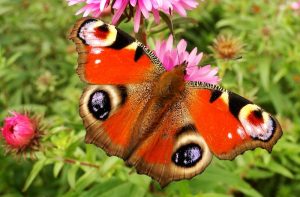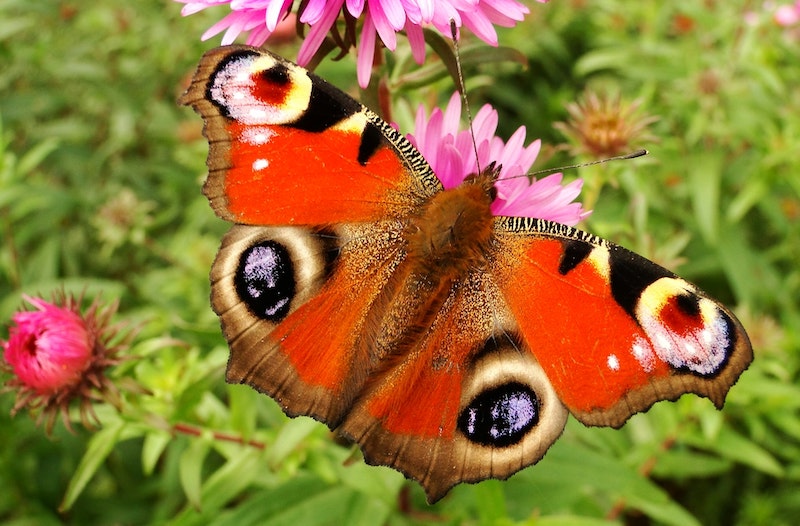 Soak Up the Sun at Mullet Bay
Mullet Bay is one of the most popular beaches that you will find here. It boasts of a long stretch of white sand and protected coves. The calm waters make it an ideal spot to go swimming or do different water sports. Aside from that, there is a golf course lined with towering palm trees on its borders. If you want to soak up the sun, you should bring your beach gear here. The stunning views are a bonus to your beach trip.
Enjoy the Casinos
If you are itching to play a round of Blackjack or want to try your hand at roulette, then you are on the right side of the island. After all, there are 20 casinos on the Dutch side of St Maarten to while away the hours. In fact, take your pick among Tropicana, Jump-Up Casino, and Casino Royale for some excitement. They have more casino games that you can try out.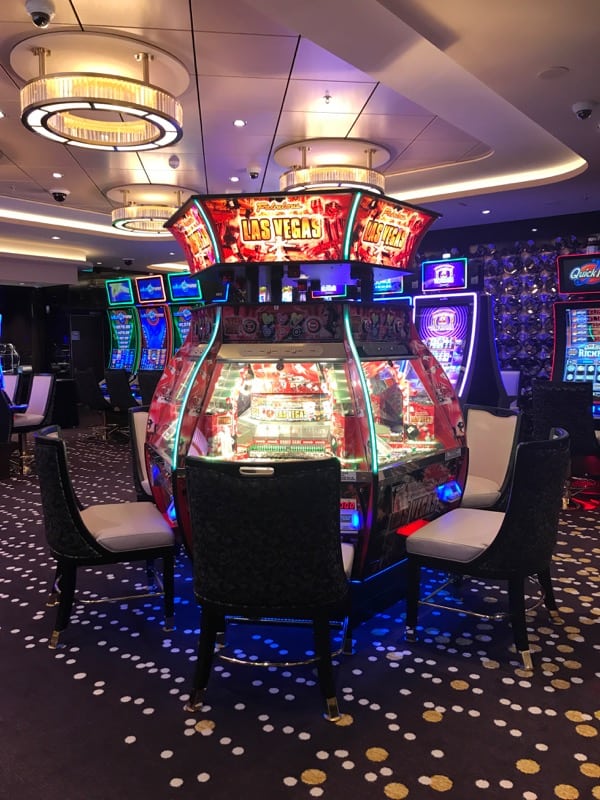 Shop Until You Drop at Front Street
Front Street is the perfect place where you can do some serious shopping. In fact, they have several shops here where you can purchase clothes, accessories, and souvenirs. Aside from that, there are liquor stores too where you can buy flavored rum from. You can even top them off with some yogurt as you walk back to your hotel or the beach. Make sure that you bring enough money when strolling Front Street because you will see plenty of good stuff here.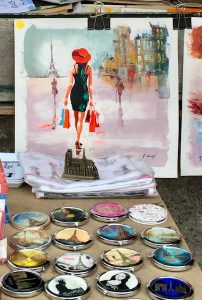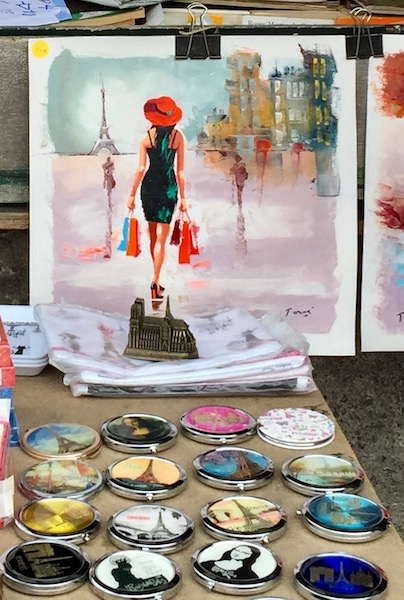 Go Sailing Around St Maarten
Aside from going shopping, another activity that you can do here is to go sailing around the island. In fact, this is one of the best attractions that you can do here with your partner. Just imagine going on a cruise with a cocktail on hand while watching the gorgeous sunset on board cruise ships.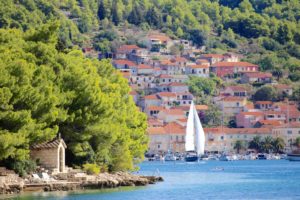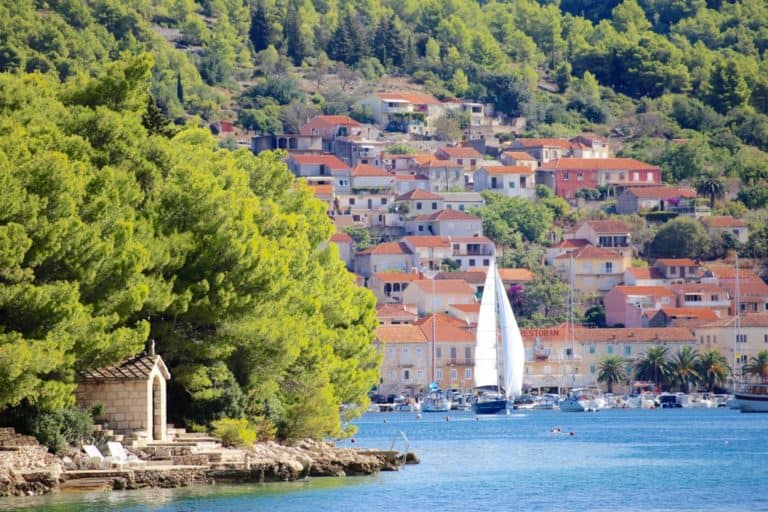 You can find these boats along Philipsburg and Simpson Bay area. Enjoy the happy hour on board the boat while dancing well into the night. In fact, the dance parties organized by the staff are truly enjoyable.
Check Out Dawn Beach
Although Dawn Beach has seen some upgrades over the years, it remains a relatively uncrowded spot to relax and unwind. Its location facing the Atlantic Ocean makes it the perfect place to watch the dawn, hence the name. Aside from catching the sunrise, you can also go snorkeling here. Strong swimmers can explore the reef off Dawn Beach but beware of the strong currents.
Things to Do in St Martin – French Side
The friendly island of St. Maarten also has something to offer on the French side. Fortunately, heading here won't be a problem especially when you can use rental cars. Once you are done on the Dutch side, time to explore what the French have to offer.
Unwind at Loterie Farm
Although the word farm in the name can be deceiving, this place is actually a resort! It is a beach-style club complete with a cascading swimming pool, treehouses, and lounge. Where you can rest and relax all day long. You will find this club in Pic Paradis on the French side of Saint Martin.
There are other activities that you can do here aside from swimming and lounging. For starters, there are hiking trails that will give you panoramic views of the island. Also, you can go on a canopy tour if you like. In fact, Loterie Farm is the perfect choice if you just want to sit back and relax on your vacation.
Indulge in the Best Food
Since you are on French St. Martin, you should indulge yourself in their food. In fact, you should make your way to the village of Grand Case. After all, this is where most of the restaurants are found. Although the hurricane season damaged some of the stores here, they are slowly coming back. In fact, make sure that you try the food at Ocean 82, La Soleil, Auberge Gourmande, and Piazza Pascal to name a few.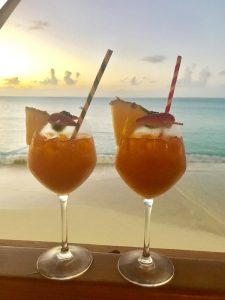 Aside from that, you can also try Barranco which has this French-chic vibe to it. They also threw in some African decorations to make the place pop. This is a great spot to have some drinks while admiring the view.
Adrenaline Junkies Unite!
Meanwhile, adrenaline junkies should not pass up the opportunity to try the Fly Zone Extreme Canopy Tour. If you have a need for speed then this adrenaline-pumping tour is going to fulfill your heart's desire. In fact, you will be on your own as you hurtle above the canopy of trees. The good news is that this tour is quite safe for the biodiversity on the island.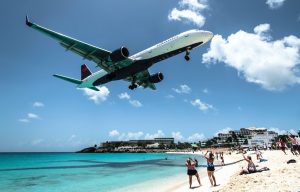 Aside from immersing yourself among the tree tops, you can also try the hiking trails here. These trails will take miles into the forest so wear your best hiking shoes. You will see Pic Paradis towering over the forest since it is the highest point on the island.
Try Water Sports
Snorkeling, flyboarding, and surfing are a few examples of water activities that you can do on this side of the island. In fact, the beaches of Le Galion and Pinel Island are worth visiting. You will need to ride a ferry boat that will take you across the channel to this island. One reason why it is worth visiting is that there are only a handful of people here. What better way to relax and enjoy the waters?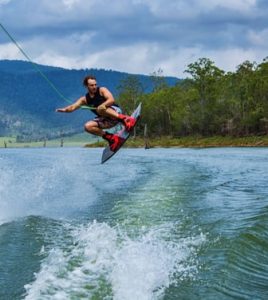 Swim Naked or Not
Ever thought of swimming in your birthday suit? You're in luck because there are nude beaches on the island and one of them is Orient Beach! Orient Bay Beach is a clothing-optional beach with plenty of upscale restaurants that you can dine in. Of course, if you prefer a non-naked beach then St. Martin will not disappoint. In fact, you can choose from Red Bay or Baie Rouge Beach, Friar's Bay Beach, and Le Galion.
Explore Happy Bay Beach
While you are on the north side of the island, you should add Happy Bay to your list of beaches to explore. This is a secluded little paradise that has a tranquil vibe and plenty of picturesque views. In addition, there is plenty of shade here unlike the other beaches on St. Martin. Also, expect live music and tons of fun here. However, you will need to go on a hike from Friar's Bay to reach it since it is not accessible from the main street.
Fortunately, it is just walking distance from Friar's Bay. You just need to wear a pair of sturdy sandals for the hike. It is also possible to access the beach from the water. You can ask around if there is any boat that you can rent to take you here.
Swim in Anse Marcel
Located in the far north of the island lies Anse Marcel. This sandy cove's sheltered waters are perfect for swimming, paddle boarding, and other water activities. With the hills as its backdrop, this is a wide beach area perfect for families. In fact, the shallow waters near the shore and the missing strong waves make it suitable for children to swim in. You can rent beach chairs and umbrellas if you want to relax on the white sand if you like.
Day Trip to St. Barts
Considered the Saint-Tropez of the Caribbean, St. Barts is another island that you can visit from St. Martin. From gorgeous beaches to designer boutiques to upscale restaurants, this is a lavish island you don't want to miss. If you are looking for a unique experience, this is it.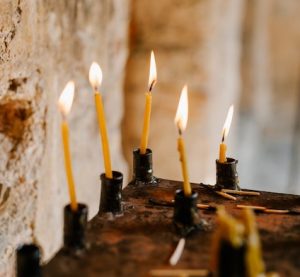 Day Trip to Tintamarre Island
Another option to consider for a day trip is Tintamarre Island. This is a remote island just off the coast of St. Martin. You can go snorkeling, spend a day on the beach, or explore the red rock cliffs. Aside from that, make sure that you bring your beach items like sunscreen, towels, and such. There are no amenities here so bring what you need.
Check Out Fort St. Louis
If you are a history buff then go on a trip to Marigot Bay. This is where you will find Fort St. Louis which is the largest historical monument on the island. Climb up the fort to see some amazing views of the surrounding area.
Best Hotels to Stay in Saint Maarten
Visiting the island of St Maarten is a great way to immerse yourself in two different countries in one trip. After all, both the French and the Dutch have a share of this small island which means that you can learn about their different cultures. That said, you will need to find a good place to stay here during your trip. Let's take a look.
Hotels in St. Martin
Le Petit Hotel
This hotel is on the south end of Grand Case Beach and is just a short walk from the beach. The suites here come with full kitchens so you can cook your own food if you feel like it. Aside from that, guests will have a complimentary breakfast during their stay.
Belmond La Samanna
If you want to splurge during your trip to St. Martin, booking a stay here is a good choice. This is a five-star luxury resort that has lured celebrities like Oprah Winfrey, Salma Hayek, and Anderson Cooper. Aside from the luxury suites waiting for you, there are several amenities like tennis courts, beach bars, and spas here to enjoy.
Hotel La Plantation
Nestled inside a private park in Orient Beach lies the Hotel La Plantation. The colonial-inspired private villas are the perfect retreat for families. Just five minutes walk from the beach, it is the best beach on the Caribbean island of Saint Martin.
Hotels in St. Maarten
Sonesta Ocean Point Resort
This adults-only all-inclusive resort is one of the highlights on the Dutch side of St. Maarten. Aside from the luxurious suites, you can also head to Maho Beach to enjoy the warm waters. Also, there are casinos nearby if you want to try your luck.
Oyster Bay Beach Resort
Meanwhile, this resort lies on the edge of a coral reef overlooking the Atlantic Ocean on one side and the Oyster Pond on the other. They have one-bedroom suites or two-bedroom suites if you are traveling with the whole family.
Oceans at Divi Little Bay Beach Resort
Oceans is an upscale section on Divi Little Bay and is perfect for travelers who want to indulge. Think impressive suites that either open up to the beach or give you a stunning view of the ocean from above. In fact, you will have direct access to the main resort and its amenities like the fitness center and spa. You can head to Little Bay Beach for a swim or hike to Fort Amsterdam which is a colonial stone fort on the edge of the resort.
Wrapping Up Between St. Martin and Sint Maarten
The island of St. Maarten is just 34 square miles with two countries staking a claim on it. Both sides of the island have something to offer their guests. Whether you are looking for a vibrant beach getaway or a laid-back space to rest and unwind, you will find them here. The official currency here is the Netherlands Antillean Guilder but they do accept US dollars. This means that travelers from the US can bring and use their cash and credit cards here with ease.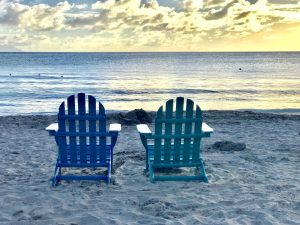 If you are planning your next trip to the Caribbean, do add St. Maarten to your list. It may be the smallest island, but it packs plenty of activities that you are sure to enjoy. The best part is that you can explore both the Dutch and the French sides of the island by car. It will take less than two hours but it is best that you go slow when exploring it. After all, you will want to enjoy the unique experiences offered here. For sure, you will want to go back here time and time again.