The Republic of Panama lies between Colombia and Costa Rica and is halfway between the Pacific Ocean and the Caribbean Sea. Panama City is the capital and the largest city of this southernmost country in Central America which has been drawing tourists across the globe. It is not surprising why many are heading to this gorgeous city. After all, it is best known for the Panama Canal and a UNESCO World Heritage Site called Panama Old Town.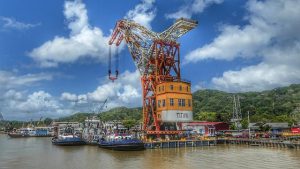 ---
What's in this post:
hide
5 AMAZING Areas & Hotels – Where to Stay in Panama City, Panama
---
---
Panama City has become an attractive tourist destination in Latin America in recent years. It has become a hub for business, cuisine, and of course, nightlife making it the perfect spot for vacationers. Aside from the colonial architecture that is still standing, you will see modern skyscrapers dotting the landscape here.
In fact, the city is rich in historical landmarks and culture that you will want to immerse in during your stay. You will also get a glimpse of American influence on the city's culture. If this is your first time visiting Panama City, you will need to consider the places you want to visit. After all, there are certain neighborhoods that you need to stay away from because of the high crime rate. Even if you are staying in the city, you will still need to be aware of your surroundings at all times. This is a precaution that tourists should keep in mind no matter which country they visit.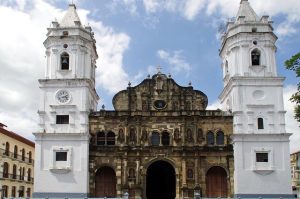 Best Places to Stay in Panama City
One of the first things that you need to consider when planning a trip to the city is where you will be staying. Fortunately, there is no shortage of Panama City accommodations since the city is becoming a tourist destination. The challenge, however, is choosing where to stay.
That said, you will find here a list of the best areas to stay and visit while you are in town. Think of this as a first-timer's guide to the colorful Panama City. You can decide where to stay depending on what you are looking for in your trip to the city. One thing's for sure, you will want to extend your stay here once you see the tourist attractions that this city has to offer.
Casco Viejo
Casco Viejo is known as Panama City's historic district. Also referred to as the Old Quarter, Casco Antiguo, or San Felipe, Panama City's Casco Viejo is one of the best areas to visit in the country. In fact, it is known as the famous Old Town!
What makes this the perfect spot for first-time visitors is that this is where the foundation of the capital was built. In fact, the unique architecture and historical surroundings here leave tourists in awe. Casco Viejo is under the UNESCO World Heritage Site and has since been restored to its old grandeur.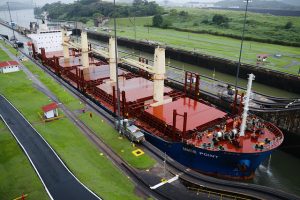 That said, you should make it a point to visit the ruins of the original Panama City. Here you will find the old Panama Cathedral, churches, convents, abbeys, and more. Make your way to the Museo de Panama Viejo where you can learn more about the city's history.
Aside from that, the Old Town has several plazas with brick-paved streets and colonial buildings ideal for walking tours. As you make your way around the city, you will find dozens of restaurants, bars, shops, and museums too. This is especially true when you visit Avenida Central, Plaza Bolivar, Plaza Santa Ana, and Plaza de la Independencia. Don't forget to add Plaza de Francia too.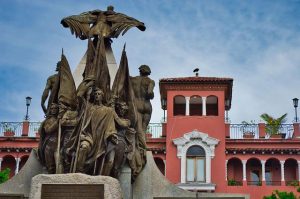 There is also the famous Panama Canal which is one of the 7 Wonders of the World. You can learn more about it at the Panama Canal Museum. Meanwhile, you can watch the transit at the Miraflores Lock, Gatun Lock, or at the Agua Clara Lock. You can also head to the Amador Causeway where ferries to Pearl Island and Taboga Island are.
Casco Viejo is a good choice if you want to stay in a central location that is near tourist hotspots.
Marbella
The quiet residential area of Marbella is a favorite among ex-pats. This is where you will find plenty of international banks, foreign embassies, as well as luxury hotels. Aside from that, there are luxury condos, high-quality restaurants, and shopping areas too. Walking distance from Marbella is tourist hotspots like Cinta Costera and Balboa Avenue. The latter is an important financial district in Panama and Central America.
Aside from that, you should also check out the Balboa Boutiques Panama Strip Mall. This is one of the shopping malls here where you can splurge on luxury goods. Although you will find plenty of fashion boutiques as well as international companies here, there is no shortage of colonial structures too. No wonder ex-pats prefer to stay here because its charming atmosphere is a huge draw to them.
The nightlife is not bad here, but be prepared to spend a lot even for just one night. On the other hand, you can make your way to the northern area of Marbella near Fifth Avenue for affordable options.
For those who want to experience living a life in luxury, Marbella is a great choice. You will find a luxury boutique hotel here and an all-inclusive one too. In fact, booking an all-inclusive stay here may mean a hefty price, but you will have amazing views of the water. Also, the manicured gardens and walkways are ideal for strolling or biking which is a plus.
Bella Vista
Bella Vista, or "Beautiful View" when translated from Spanish, is an appropriate name for this district. The locals also refer to it as Zona Rosa because of all the trendy restaurants here. Aside from that, this district is in close proximity to Cinta Costera. This coastal area connects Cascoa Viejo to Punta Paitilla. What's more, you can easily access the Panama Yacht Club, Miramar Hotel, as well as the MultiCentro Shopping Mall from here.
You have probably seen images of Bella Vista in advertisements for Panama City. After all, this district boasts high-rise buildings and luxury condos with a view. In fact, these structures were internationally funded which helped shaped the landscape of Panama City.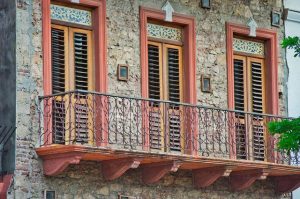 Since the town is bustling with activity, it can be difficult to get around because of the traffic. Public transport is available but at times slow, especially during rush hour. On a good note, there are plenty of restaurants, shops, and bars in the district that can keep you entertained. In addition, there are several budget hotels where you can stay while exploring the city. Booking a room in one of these hotels is a great idea since you will be close to the attractions.
If this is your first time in Panama City, Bella Vista is the best location for budget travelers who want to be close to the action.
Obarrio and El Cangrejo
Meanwhile, Obarrio is another option if you are looking for a great place to stay in Panama City. Obarrio lies in the heart of the town's financial district and is the second most favorite spot too. You will find it on the opposite side of El Cangrejo at the intersection of Via Espana and Via Argentina.
Business travelers, as well as millennials, prefer to stay here because of the number of businesses operating here. Aside from that, the neighborhood has completely adapted to the demands of visitors. This is why you will find plenty of tourist hotspots and activities to do here as well. In fact, if you love heritage architecture and historical landmarks, this is a good place to be!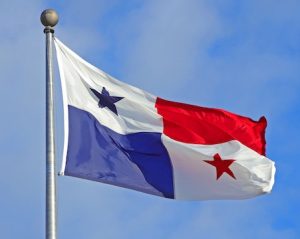 Families and couples will find Obarrio to be one of the safest neighborhoods in the city. In addition, this is the perfect spot to go on a food tour since there are dozens of restaurants to try. Not only that, but there are plenty of hostels, budget places, and boutique hotels to stay in.
Meanwhile, El Cangrejo is a diverse and vibrant neighborhood that you can also stay in. After all, this is one of the most walkable neighborhoods in Panama City. One of the best things to do here is to explore Via Argentina. Here you will find shops, bars, and restaurants that will keep you busy. Aside from that, there is Andres Bello Park where you can rest and relax. Other attractions to add to your itinerary are Parroquia Santuario Nacional del Corazon de Maria and El Trapiche.
Staying in Obarrio or in El Cangrejo is a good idea. After all, you will be close to diverse tourist attractions and places to socialize here. In fact, if you prefer to stay in central areas, then these two are great options to consider.
San Francisco
San Francisco gives off that chic vibe for a metropolis area and as such, has become one of the favorite spots for travelers. In fact, many tourists travel here for the food and the nightlife. This is not surprising given that San Francisco is full of bars, restaurants, nightclubs, and cafes. Everything that you need for a night of socializing can be found in this neighborhood. In fact, no matter what kind of traveler you are, you are sure to find something that will suit your needs here.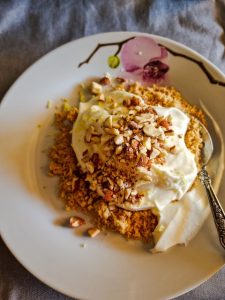 What makes San Francisco one of the best neighborhoods is its gastronomy culture. Restaurants offer a wide selection of food from traditional cuisine to world-famous dishes. Aside from that, you can also find new Panamanian dishes served here as well. The best part is that the prices are suitable for all kinds of budgets which is a plus for travelers.
The best way to sample local cuisine in San Francisco is to check the food trucks. You will find plenty of them parked along the streets. Try the Smoke Truck, Pig Backside, and Avenida Los Fundadores to name a few. Make sure that you try their Geisha coffee, local craft beers, as well as ceviche to start your food journey.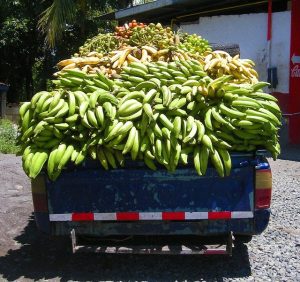 Meanwhile, the Multiplaza Mall is where you can go shopping in San Francisco. It is one of the best shopping centers that you will find in the city. Afterward, make your way to Omar Torrijos Park which is the biggest park in the town. Visitors of all ages frequent this park for some outdoor activities. Among these include yoga classes, Zumba, and meditation classes.
Bonus Areas to Visit in Panama City
Exploring everything that Panama City has to offer is a great way to appreciate the local culture. And what better way to get to know more than by visiting more neighborhoods in the city? Aside from the ones mentioned above, you should also add these areas to your list of options.
Tocumen Airport Area
The Tocumen International Airport serves as a hub between North America, South America, and the Caribbean. It serves both domestic and international flights making Panama City accessible to other countries. However, it is not clear how long it will take you to reach the city center from the airport because of the heavy traffic. For some, staying near the airport is logical since you don't have to worry about missing your flight back home.
The good news is that there are plenty of accommodations near the airport. There are apartments for long-term lease, luxury hotels, boutique hotels, and even budget places too. Of course, staying near the airport means higher prices, but you will find it cheaper in the long run.
In addition, there are residential and industrial areas near the airport. There are clubs, bars, and shops to head out to during your free time. If you opt to stay near the airport, you will still have easy access to the heart of the city but still close enough to not miss your plane.
Punta Pacifica
Meanwhile, Punta Pacifica is a high-end neighborhood you can stay in if you want to splurge. There are plenty of high-end shops, restaurants, and a world-class hospital too. Aside from that, this neighborhood is home to the Trump Ocean Club which is the tallest building you will find in Central America. On the property lies the JW Marriot-brand hotel plus other luxurious amenities.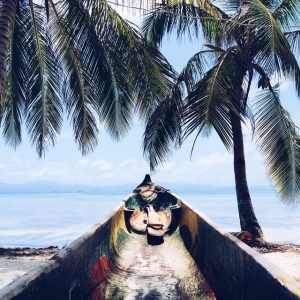 Aside from that, you will find a bridge that connects Panama City to the Ocean Reef Islands here. There are two artificial islands here with luxury condos just like in Dubai. Other points of interest in Punta Pacifica are Punta Paitalla and the Multiplaza Shopping Center. You can also book a trip to the Marina Flamingo for a unique experience.
Costa del Este
For those who want to have easy access to the downtown area and the international airport, you should stay in Costa del Este. This is the only urban-planned neighborhood in the city which makes it a good option for many. In fact, it is similar to Wellington, Florida. There are plenty of palm trees, stunning ocean views, and ample walkways too.
Aside from that, there are strip malls where shops, restaurants, and cafes are available. There is also an Industrial Park and a Business Park here to explore. Check out Paseo del Mar where you can go on a stroll or a bike ride. The nightlife here is thriving so you can hang out in one of the pubs or bars if you want to socialize.
Accommodations to Consider in Panama City
Are you looking for the best hotels to stay in while in Panama City? You are in luck because here is a round-up of potential choices to consider for your trip to the city. Let's take a look.
Central Hotel Panama Casco Viejo
This five-star hotel has a spa center and an outdoor pool to welcome its guests. Aside from that, there is a sauna, a fitness center, and an on-site restaurant. What makes this a good option for travelers is its location. After all, it is just walking distance from the Canal Museum of Panama and the Palacio de las Garzas or the Presidential Palace.
Las Clementinas Casco Viejo
Stay in a luxurious apartment or studio during your visit to Panama City at Las Clementinas. The hardwood floors, high ceilings, and colorful tiles represent the vibrant city. There are six apartments and three studios to choose from, plus you can bring your pet with you too. Amenities include an on-site restaurant, housekeeping, and more. If you need extra services, the hotel staff is more than happy to arrange them for you.
American Trade Hotel Casco Viejo
This boutique luxury hotel is the perfect hotel for tourists who want to be in the heart of the city. Located in the UNESCO World Heritage Site of Casco Viejo, this hotel combines old-world charm with modern amenities. Luxurious guest rooms await the more discerning travelers as well as an on-site restaurant and cafe for fine dining. Live entertainment is also available, plus there is an event space if you wish to celebrate with family and friends.
Magnolia Inn Casco Viejo
Considered to be the best hostel in Casco Viejo, Magnolia Inn is suitable for budget travelers. Centrally located in the Old Town, you will have easy access to museums, galleries, and historic landmarks. Aside from that, the amenities in this hotel include free wifi, air conditioning, and luxurious private rooms.
W Panama Marbella
The towering W Panama Hotel in Marbella is an iconic structure that welcomes guests of all ages. Located in the heart of the business district, this mid-range hotel is a good spot to stay because of its easy access to tourist hotspots. For starters, it is just 15 minutes away from the historic Old Town and 10 minutes away from the dining hotspots in San Francisco. Aside from that, it is just a few minutes' walk from La Cinta Costera. It has an outdoor swimming pool, restaurant, spa, and fitness center. Rooms here boast floor-to-ceiling windows with stunning views of the city.
Hilton Panama Marbella
Small boutique hotels like Hilton Panama are suitable for travelers who want to be in the heart of the action. Each room in this hotel comes with air conditioning, cable channels, and flat-screen TVs. King-size beds are available in their luxury rooms with great views of the Pacific Coast. It is also close to tourist attractions like the Presidential Palace and the Metropolitan National Park.
Global Hotel Panama Bella Vista
This luxury hotel in Bella Vista has a rooftop pool and a panoramic view pool for guests to enjoy. Aside from that, the rooms and suites have a living room, mini bar, and flat-screen TVs. You can have mountain or city views from the rooms here. In addition, Global Hotel Panama is just a 10-minute drive from Casco Viejo which is perfect for tourists.
Things to Do in Panama City
Panama City is ripe for exploration as it is home to dozens of tourist attractions and activities. In fact, you should make a plan of action when traveling here so you don't miss anything. Among the top activities that you can do here are:
Head to Panama City Beach
The white-sand beaches of Panama City are one of the biggest draws here for locals and tourists alike. In fact, there are twenty-seven miles of pristine white sands here that are waiting to be explored. The City Pier is one of the landmarks in the area and it is where most tourists congregate.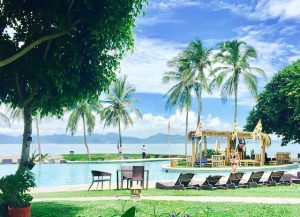 Across from it is Pier Park where you can grab a bite to eat. Live music plays around the park giving it that festive vibe. Aside from that, there are beachfront hotels where you can book a stay in their beach house. The best time to grab some deals is during the off-season.
Explore San Blas Islands
San Blas Islands are one of the best treasures of Panama. These tropical islands are on the Caribbean coast and protected by the indigenous Kuna people. The best way to reach these islands is to book a trip with one of the tour operators. They will handle everything from picking you up at your hotel to the boat ride to the islands and everything in between. You can go on a day trip if you like, but if you are traveling with your children, it is best that you stay for a day or two.
See the Panama Canal
Of course, first-time visitors should see the Panama Canal. You can see transits into the canal from the Miraflores Locks which is just half an hour away from downtown. The canal connects the Atlantic Ocean to the Pacific Ocean and is a stunning industrial marvel.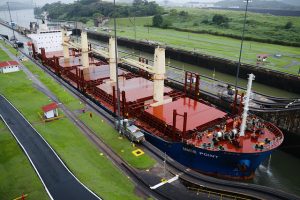 Make Your Way to the Bridge of Americas
Another tourist hotspot that you should include in your itinerary is the Bridge of Americas. You can see this from the Amador Causeway. What makes this a known attraction is that this bridge spans the Pacific entrance of the Panama Canal. The United States was the one that built the bridge back in 1962. One reason why this bridge is quite popular is that it connects North America to South America.
Visit the Centro Artisan Market
If you are looking forward to some great shopping, the Centro Artisan Market is a nice spot to head out to. Local artisans sell their wares here which is why tourists often visit here to grab some souvenirs.
There are necklaces, masks, and even Panama hats sold here. Aside from that, you can also make your way to Avenida Central which is another shopping area.
Stroll Around Cinta Costera
Cinta Costera is an oceanfront parkway that is within walking distance of hotels, restaurants, and shopping malls. This modern area is where locals and tourists take a break from the hustle and bustle of the city. In fact, there are walking trails here that will take you to some of the breathtaking views of the town. Aside from that, you can also rent a bike here or a rickshaw to take you around the park. If you want to take a breather from the bustling activities in the city, this is a great spot to hang out.
Explore the Old Town
First-time travelers to the city should not miss exploring Casco Viejo or the Old Town. This small neighborhood is where the past meets the present. The stunning colonial architecture blends well with modern structures that it is impossible not to feel impressed here.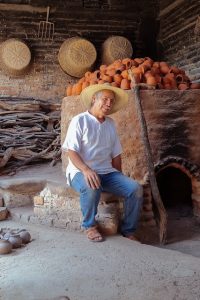 Take part in a two-hour walking tour around the Old Town to learn more about its history. You will explore old churches, convents, and abbeys to name a few.
Explore Amador Causeway
Meanwhile, this 6km stretch of road is home to some of the best attractions in Panama. Just 20 minutes outside of the city proper, tourists can drop by here to do water sports. Among these are swimming, paddle boarding, or going shopping. You can even hop on an aqua bus to see Panama from the water.
Sample Local Cuisine
Since you are visiting Panama City for the first time, it is best that you try their local cuisine. San Francisco is a food lover's haven thanks to the number of restaurants in the neighborhood. It's going to be tough finding the best restaurant since the restaurants here are quite competitive. Going on a food tour is a great way to sample the best dishes that this town has to offer.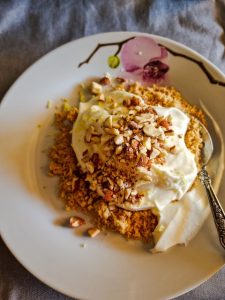 How to Get Around Panama City
Panama may be a small country, but it packs plenty of tourist attractions. In fact, getting here is relatively easy thanks to the Tocumen International Airport which handles both domestic and international flights. However, if you want to fly domestically, the Albrook Airport is where you should be. It is much closer to Panama City and provides easy access to the different towns in the country.
Aside from that, getting around the city is easy. There are a few options to consider on how you can explore the town. Among these are:
Rental Car
Rental car companies are available from the airport. You will need to book ahead of time if you want to drive around the city on your own. This option is ideal for those who will explore the city and the surrounding areas. If you will just explore the city itself, you should consider other options.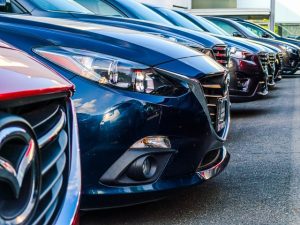 Bus
Traveling by bus in Panama City is a unique experience. Aside from being referred to as the Red Devil, these buses are nothing but a fleet of old U.S. school buses. They have been repurposed to be part of the public transport in the country.
Train
Another option to get around the city is by train. You can look for metro stations to gain access to the subway for a faster commute. Although this is just a single line, it does offer stops in some of the tourist hotspots in the city. It beats getting stuck in traffic.
Boat
Traveling by boat is not surprising in Panama City. After all, you have the Pacific Ocean on one side and the Caribbean Sea on the other. Seeing the city through a boat tour gives you a different perspective of the city. Aside from that, you can get a chance to go snorkeling and swimming on one of these tours.
Conclusion
Panama City has much to offer tourists so it is not surprising why many want to visit. Its rich history is evident in the colonial structures that surround the city. Starting with the Old Town, the city takes pride in the ancient buildings that are still standing.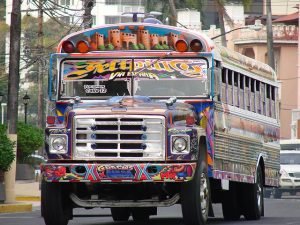 But the city has undergone changes too. In fact, there are towering skyscrapers in the heart of Panama City. All kinds of travelers come and visit the city for business and pleasure. It is hard not to be impressed with the number of activities and tourist hotspots to be seen and enjoyed here.
If you are looking for a new destination to visit, Panama City is a must. In fact, you should list it as one of the best places to see in Central America. Once you see the treasures that this city boasts of, you will want to come back to see more of them.