Like a magic carpet ride, the scenery slips by the bi-level glass-domed windows, as you unplug and spend quality time with your significant other. Railway journeys have a way of tugging at your heartstrings by getting you to relax and unwind. You can move comfortably about the cabins, dive into quality executive chef cuisines, and even possibly spot a bear, a moose, a bald eagle or two. There is just something special about train travel.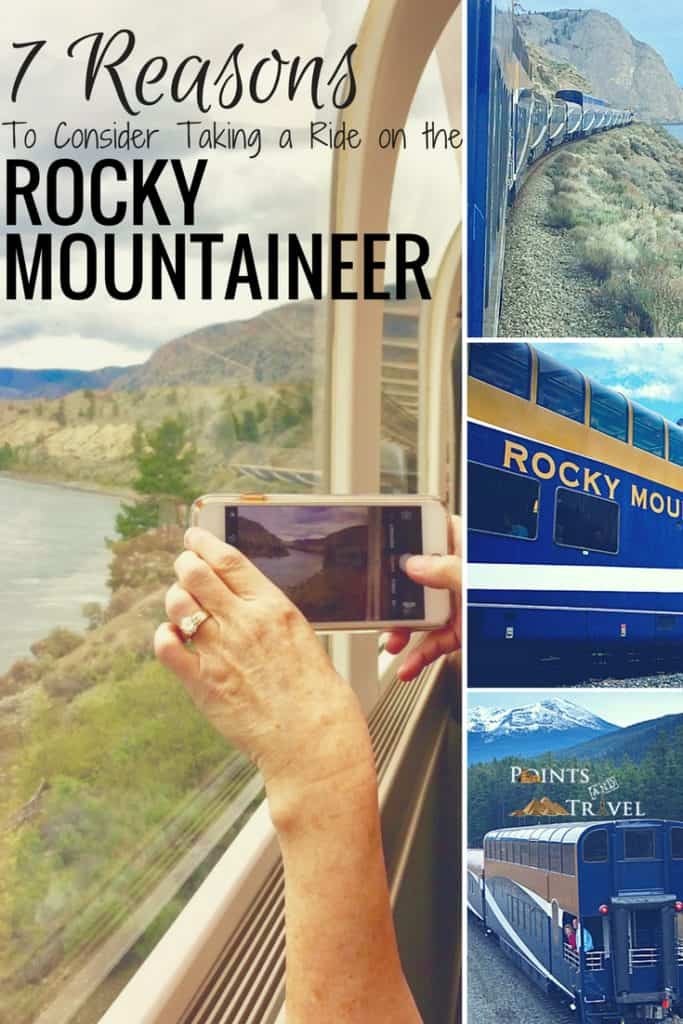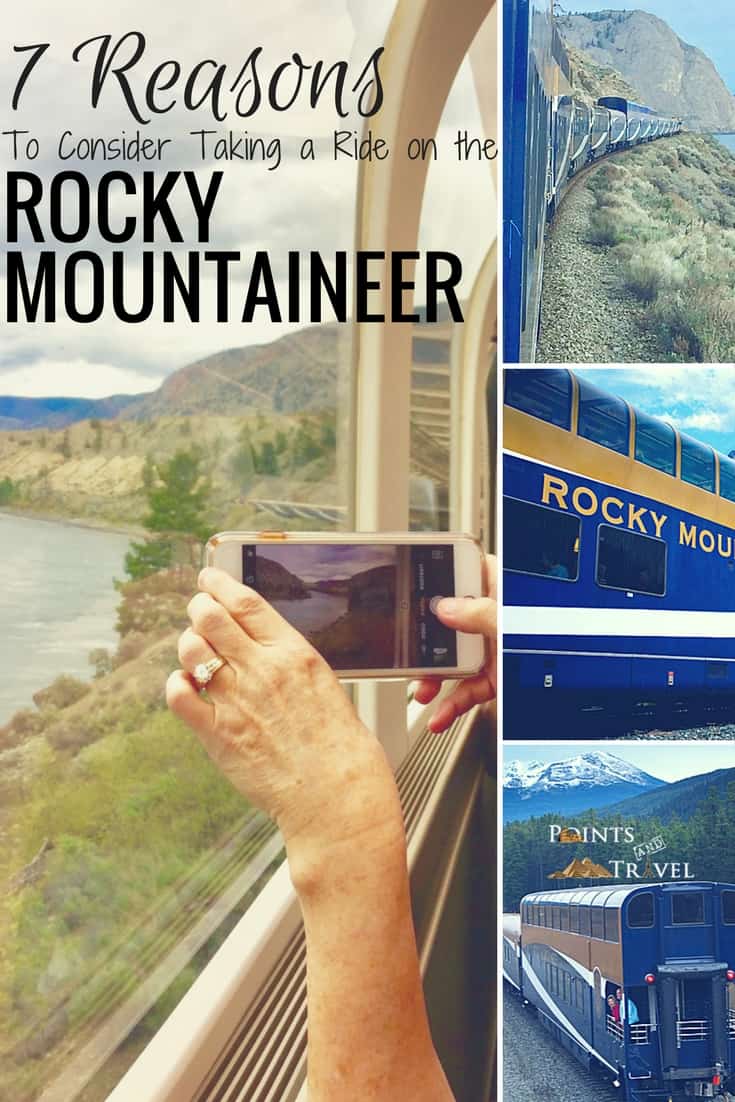 The Rocky Mountaineer doesn't take that lightly either, as they understand how special it is to ride the rails. They appreciate that sometimes people save half their lives to be on this journey. They realize that it is a privilege to get here. In fact, they go above and beyond to ensure that when you visit God's country, that it is perfect in every way. Outstanding service is one of the cornerstones of the Rocky Mountaineer train.
---
"I like trains. I like their rhythm, and I like the freedom of being suspended between two places, all anxieties of purpose taken care of; for this moment I know where I am going." – Anna Funder
---
Once onboard, you can let your romance blossom while you spend quality time with each other by listening to the clickety-clack of the wheels on the train as it gently rolls by gorgeous scenery. The two of you can unplug without the distraction of the TV, internet, or mobile phones. You can take in the landscape that is only accessible by feats of railway engineering, as you go through temperature, climate, and scene changes. If you stand outside on the open-air vestibule you could smell the scents of pine and then the arid desert in the changing air.
When it comes to romantic travel, car rides take too much concentration from one of you, bus rides are usually too busy with people and cramped, cruises only deliver you to ports reachable by water, and, well, we all know what airline travel is like these days. Which easily makes train travel the simplest way for couples to travel. Seated side by side, you can both enjoy the trip at the same time. You can kiss, sleep, eat, and dream whenever you want!
What's in this post:
hide
7 Reasons You Should Consider Taking a Romantic Ride on the Rocky Mountaineer
The Charm
There is just something about train travel that is charming which has the essence of a twinge of romance, or nostalgia, I am not sure exactly what it is. But it seems like a way to free your mind and soul by gazing out the windows in the hopes of seeing the world. Seeing the world in all its glory and grandeur.
The Freedom
The freedom that train travel gives you is the ability to not have to navigate, pull out a map, and figure out where you are. You can freely walk around the train compartments, chat with neighbors on the train, go outside on the vestibule (outdoor viewing platform), and go into another compartment for dining and bathrooms. Don't forget, there are no TSA lines and it is easy on both partners at the same time with less stress.
The Comfort
The seating options continue to get upgraded in the GoldLeaf class of service on the Rocky Mountaineer. Last time I checked, they had bucket-style seating with lumbar support and leather seating. The ride is smooth and turbulent free and provides an excellent way to see the iconic Canadian Rockies.
The Food
Award-winning Chefs create sophisticated and diverse menus full of the finest, locally sourced ingredients from the Pacific Northwest. You will not go hungry with the morning meal, snacks, lunch, afternoon snacks, and dinner. In fact, you will probably eat way too much, so be careful, as it is all so good!
The Scenery
There are panoramic views of the Canadian Rockies through a bi-level glass-domed window, while you wind along canyons or climb pine-covered slopes. Remembering all the while of the possibility of an animal sighting along the route. Your train guides will alert you of any prior sightings they have seen in the area to keep you on the lookout for more. You will experience everything from waterfalls to mountains, canyons to rivers, and bridges to tunnels. The pace is slow and easy, but it allows you time to sit back and enjoy the ride!
The Places You Will Visit
Don't forget that not only do you get to enjoy this iconic landscape between tow places, but you also get to enjoy each city and town that it stops in along the way. I joined in Vancouver, which is an amazing city to start in and ended in Jasper, which is amazing in its own right. There is always plenty of things to do in both these cities, as well as in the cities that you choose on the route you take.
The Overall Experience
When it comes to vacations and "iconic trips of a lifetime", the overall experience that you receive is one of the most important things to think about. That and the memories that the trip produces. Especially since you have spent your time and your money. Time away from your family and doing other important things in your life and your hard-earned money. Travel is not always easy, but it can be rewarding and the overall experience of relaxation and joy are important factors to consider on any trip you take.
Honestly, I can wholeheartedly recommend this iconic trip of a lifetime, a romantic trip on the Rocky Mountaineer. So much so, that I purchased a Rocky Mountaineer trip for my parent's 50th wedding anniversary back before I was an ambassador for Rocky Mountaineer! It was THE perfect gift!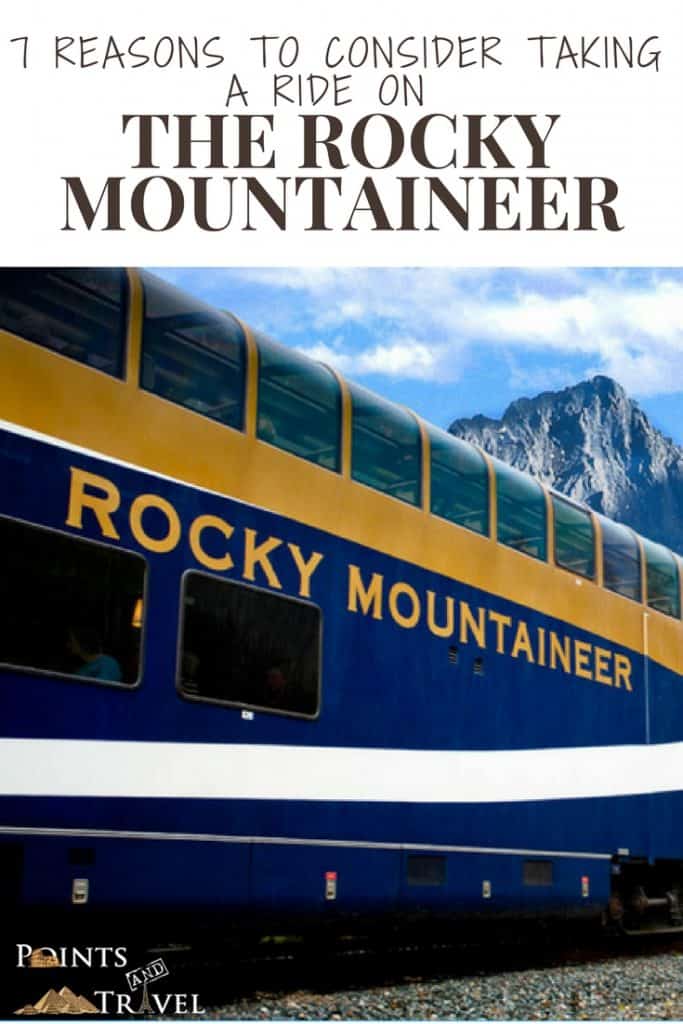 Here's another article I wrote about great railway journeys.
And a few more about experiences on great railway journeys:
7 Things You Will Not See on the Rocky Mountaineer
Rocky Mountaineer – The World's Greatest Trip
Like it? PIN it!
Disclosure: As is common in the travel industry, I was provided with accommodations, meals and other compensation for the purposes of review by the Rocky Mountaineer. While it has not influenced my review, PointsandTravel.com believes in full disclosure of all potential conflicts of interest. All Photos by the author or are used with authorization.