By Cacinda Maloney
Heavy with sweat oozing down the back of my neck, I lunged hard to enter the tiny seaplane door, which would be my home for the next 15 minutes.  I sat under the wing on the right hand side for a perfect picture-taking opportunity. From the tarmac, my heart was pounding when I actually saw the tiny prop plane I would be riding in and sudden past experiences came rushing back.  I was excited, a bit scared and thrilled all wrapped into one. Belizean paradise is quite easy to find, you just have to know where to look.  This, my second trip to Belize, took me flying pass the mainland and on to the island of Ambergris Caye, to the town of San Pedro.  Greeted at the BZE airport by the Maya Island Air agent, after immigration, with a sign, I was happy to see them, since we had been flying all night and now easily found where we were going next.
These smaller airlines run all the flights you need in the area, including anything from just logistics flights to and from the mainland to more scenic flights out to interesting sights, such as the famous Blue Hole.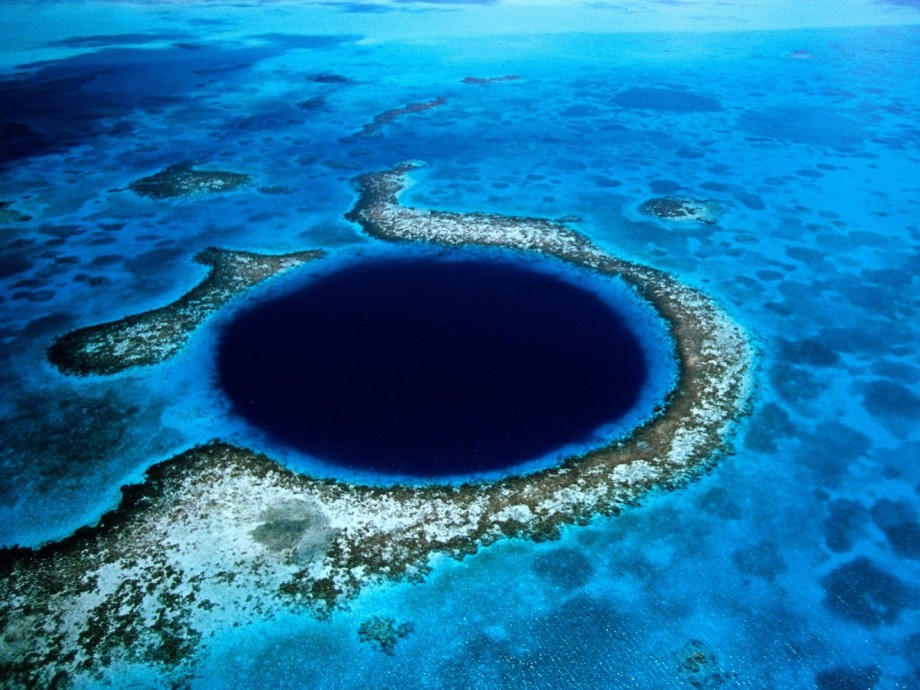 Although my flight was a logistic one, it was actually thrilling and scenic, as well.
Buckled in, my leg rubbed the guy beside me and I moved it, as the heat was stifling until the plane started its propeller. The airstrip appeared to be in the middle of a mangrove field.  Soon we were up, up and into the most gorgeous blue skies you have ever seen.
Camera in hand, I am always one to start flashing away at the scenery below.   At first, we followed along a canal or river, but soon made our way out into the open ocean where the tiny bits of land jutted out of the glassy sea.  The way in which the sun was shining down upon the water, made an endless ripple of glare in my eyes.
Down below were tiny uninhabited islands and a huge ocean.  But soon, I began to see a larger island appear that would be Ambergris Caye.
And just like that, the flight was over.  Coming in over the inlets of water and houses, we landed on the town's airstrip and were whisked away to the holding area until 5 minutes later our luggage was unloaded and our paradise began.
Disclosure:  My trip from Belize City to San Pedro was courtesy of Maya Island Air, which in no way interfered with the excitement, fear and thrill I had riding their scenic plane across a vast ocean!