Apollo Beach lies north of the New Smyrna Beach area and has a hidden gem that you will want to explore in Florida. And just so you know, one is on the east coast side of the Canaveral seashore (Cape Canaveral), and the second one is what I am talking about in Tampa on the West Coast of Florida.
Apollo Beach is one of the best beaches near Ruskin, Florida. Which is in Hillsborough County. One of the reasons why it has become a great place for the locals is because of its being secluded. Aside from that, the beach itself stretches about 5 miles. Pair it with stunning blue waters and you have a beach with a great view in Florida.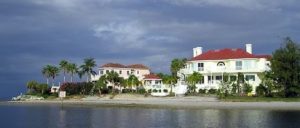 ---
The 15 BEST Things to Do in Apollo Beach
---
---
This may be a new place for many, but there are dozens of activities that you can do here. In fact, if you are wondering what the best things to do here are, then take a look below in Florida.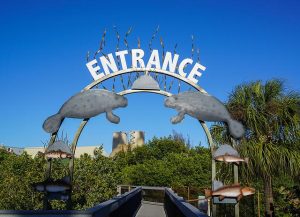 Great Things to Do While in Apollo Beach, Florida
Are you looking for a good place to spend your vacation with the entire family? You are in luck because Apollo Beach is worth visiting. This 22 square miles of land has much to offer its guests. In fact, you should add these to your itinerary.
Sugar Mill Ruins
This historical site was once part of the 19th-century Cruger-dePeyster Plantation. It was later raided by the Seminole Indians when they went to war with the United States. You can explore the ruins at your own pace. Plus, it is free admission too!
Turtle Mound National Historic Site
One of the best places to visit is this national historic site. Explore the area through their elevated walkways that will take you around lush vegetation. Not only that, but you'll also get amazing views of the Intracoastal as well as the ocean.
Ponce de Leon Inlet Lighthouse and Museum
Meanwhile, climbing the tallest lighthouse is a must while in New Smyrna. That's right! Ponce de Leon Inlight Lighthouse is the tallest in Florida. Check the museum first to learn more about its history. Afterward, climb the 203 steps to reach the top of the lighthouse. If you are lucky, you will see some sea turtles on the beach here.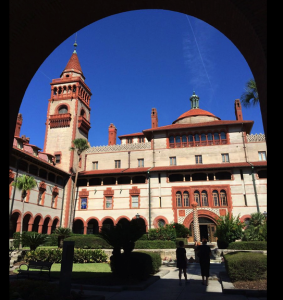 Flagler Avenue Park
Flagler Avenue Beachfront Park is a hotspot for locals and tourists. For one thing, there are plenty of shops to go through along the beach. Afterward, head to the restaurants nearby to dine on delicious food.
New Smyrna Museum of History
If you want to know more about the beginnings of New Smyrna, then this is where you should be. In fact, you will find artifacts and photos that show how this place started. The best way to appreciate this place is to join their walking tours.
Canal Street Historic District and The Hub on Canal
Meanwhile, if you are looking for fun things to do then head to the Canal Street Historic District. Here you'll enjoy a nice blend of culture and history in one area. Afterward, head to The Hub where you will find dozens of works made by local artists.
Day Trip to Kennedy Space Center
For those who are dreaming of becoming an astronaut, add this to your itinerary: Kennedy Space Center. This is the perfect place where you can get up close and personal to the space program. In fact, you'll be able to touch a moon rock and even learn through simulators. The best part is that it is just an hour away from Smyrna Beach.
New Smyrna Speedway
If you are looking for exciting things to do, then head to New Smyrna Speedway in Florida. It is not as popular as the one in Daytona Beach, but it is still worth visiting. After all, this is where you will spot to see the races up close. And yes, this includes NASCAR too. There are weekly races here so it's not going to be difficult to get tickets. In fact, Saturday nights here are all a buzz.
27th Avenue Beachfront Park
What better way to start your day than a walk in a park? This 27th Avenue Beachfront Park is the perfect destination for early risers who want to see the sunrise. Aside from that, the beach has soft sand and blue waters. In addition, there are park amenities as well. There are various picnic spots, basketball courts, as well an oceanfront boardwalk.
Marine Discovery Center
Meanwhile, this non-profit organization aims to restore the Indian River Lagoon. A trip here means learning about the various plants and animals in the lagoon. There are educational as well as interactive exhibits here. Aside from that, this Florida aquarium is a great spot to see marine life in its natural habitat.
Tampa Electric's Manatee Viewing Center
Thanks to the Big Bend Power Station, manatees have been frequenting the area lately. This is because the power station circulates water from the Tampa Bay area for cooling. Afterward, they send the warm water back into the bay which the manatees love.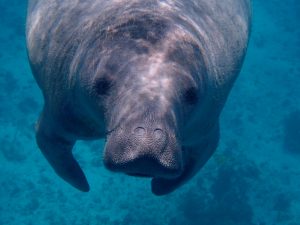 In fact, because the manatees have been coming back here, Tampa Electric created the warm water viewing center. This allows guests to see these wonderful creatures up close even during the winter months. Their education center is definitely a must-see.
Apollo Beach Preserve
As mentioned before, Apollo Beach is a hidden gem in New Smyrna Beach. Here you'll find unique harbors as well as neighborhoods to explore. Aside from that, the weather here makes swimming, kayaking, and surfing a must. In addition, the Manatee Viewing Center is nearby which is a plus.
Also, there are picnic tables here for families who want to have lunch outdoors. You can say that this is one of the peaceful places here. If you want to avoid the crowd then come visit it. There is free parking here but they go out fast.
Day Trip to St. Augustine
St. Augustine is one of the unique places that you can visit in the area. In fact, you should go on a day trip here. You will feel like you have slipped back into the past while in St. Augustine. After all, this is the oldest city in the nation. Among the top spots to see here is Ponce de Leon's Fountain of Youth and Castillo de San Marcos. This is just a short drive from New Smyrna Beach which means a quick getaway here is not a bad idea.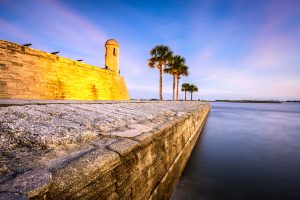 Explore Dunlawton Sugar Mill Gardens
Meanwhile, explore the botanical gardens in Dunlawton Sugar Mill. It covers ten acres of land so there are lots of spaces to check. Aside from its botanical gardens, this sugar mill is also a historical site. Walking around here will give you a glimpse of the old Florida. Even children will fall in love with this place. After all, there are full-sized dinosaurs in the garden.
Smyrna Dunes Park
And last but not the least, go on a day trip to Smyrna Dunes Park in Florida. This inlet gives you easy access to the Indian River and the Atlantic Ocean. There is an elevated boardwalk here that brings you out over the water as well as around the park. What's interesting here is that the natural beauty of the place remains intact. This is why you will enjoy the best view here as well. The best part? This park is dog-friendly too!
You will need to come here early if you plan on doing the hiking trail. This is especially true if you are driving your own car. The parking space here gets full fast. The same goes true if you want to check the habitat trails. Afterward, sit back and relax in their picnic area for your packed picnic lunch.
More Activities to Do in Apollo Beach
Are you planning to have a full day of fun in Apollo Beach? The good news is that aside from the activities above, there are more to add to your itinerary. Let's take a look.
Go on a Daytrip to Daytona Beach
Daytona Beach is one of the best beaches nearby. In fact, this is a favorite spot for many during Spring Break. This beautiful beach is just a 20 minutes drive from New Smyrna Beach. On the other hand, if you will take public transportation it will take an hour to get here. You are sure to have a fun day here. After all, you can check the Daytona International Speedway.
Orlando Day Trip
Another option to consider is to visit Orlando. After all, it is just an hour away from New Smyrna so it is to get there. There are amusement parks here to keep your family entertained. Think Disney and Universal Studios.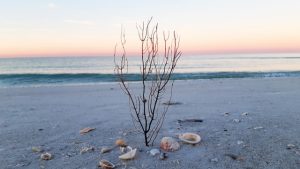 Riverside Park
This eight-acre downtown park lies on the Indian River. Here you will find walking paths, a fishing pier, and a playground. Aside from that, this outdoor site plays host to art festivals, summer concerts, and community events.
Explore the Best Restaurants
After a long day exploring Apollo Beach, you are bound to go hungry. The good news is that there is no shortage of dining options here. For starters, you can head to Circles Waterfront restaurant for a fine dining experience.
Visit Busch Gardens
If you are looking for something fun and exciting, this is where you should be. This is one of the amusement parks in Central Florida. Aside from their exciting rides and attractions, there are kid-friendly activities here as well.
Conclusion for New Smyrna Beach
New Smyrna Beach is one of the best small beach towns in Florida. It is also accessible from Sun City Center near Tampa as well as other towns in the state. If you are disembarking at Tampa International Airport, it will take at least 5 hours to get here. Last year, social distancing was still enforced here. However, now that things are getting back to normal, you'll find that there is a growing crowd in New Smyrna.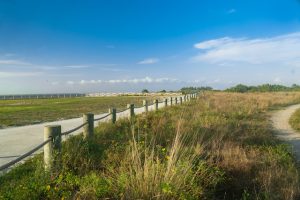 This is not surprising since there are tons to do here. For starters, there is a golf course nearby for beginner and professional golfers. Aside from that, there are areas where you can go fishing such as in Mosquito Lagoon. You can go on short walks around the parks while having ice cream along the way.
Of course, you should visit Apollo Beach too. This untouched paradise is ideal for those who want a laid-back vacation. This beach on the Florida Coast is a gem here. Aside from the beach, there are shopping areas here that you can visit too.