Mexico is, without a doubt, one of the best beach destinations in the world. With powdery white-sand beaches, turquoise waters, and abundant marine life, you can never go wrong here. Although most tourists flock to Mexico's coast, there are several idyllic islands here too. These Mexican islands have much to offer tourists as well. Which is why you should include them in your itinerary.
In fact, if you want to see Mexico in a new light, you should see these islands! Aside from white sand beaches, they are also perfect for scuba diving and snorkeling. Not sure where to start? Here are some of the best Mexican islands that you should visit today!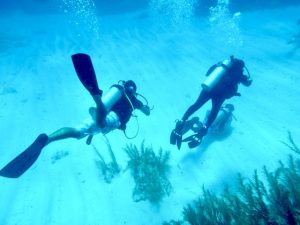 What Is the Best Mexico Islands to Explore?
What is the best island to visit in Mexico? Honestly, it is hard to choose. It's because each one of these islands has something to offer its guests. In fact, if you want to immerse in local culture, you will definitely experience it here. I have grouped the islands based on their location. That said, let's take a look at these stunning islands in Mexico.
Caribbean/ Gulf of Mexico Islands
A lot of people dream of visiting the Mexican Caribbean area with good reason. After all, this is one of the best places where you can go island hopping! Not only that, but you can throw in some diving adventures while you are in the Riviera Maya in the Quintana Roo state.
Isla Cozumel
This is Mexico's largest island. Not only that, but the Mesoamerican Barrier Reef surrounds it making it a hotspot for scuba divers. In fact, this is where you will find the Museo Subacuatico de Arte! This underwater museum is home to several sculptures which is worth seeing. It's just 45 miles from Cancun and lies in the warm waters of the Caribbean Sea.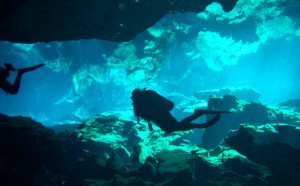 If you are looking for pristine beaches with palm trees lining the beach, this is definitely one of them. Not only that, but it also boasts great food as well as an amazing shopping experience. Aside from bird watching and diving, Cozumel is also a great place to explore for its cenotes. Cenotes are freshwater sinkholes that you will enjoy swimming in. More adventure, you say? Book ATVs to explore the island! Also, Playa del Carmen is a quick ferry ride away from the island. Here you can enjoy live music while having a drink or two.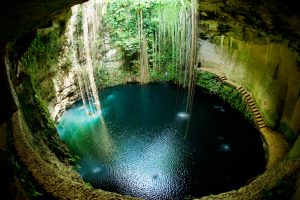 Isla Holbox
Meanwhile, if you want to see whale sharks up close, then a day trip to Isla Holbox is a must. Located just off the northern tip of Quintana Roo, on the coast of the Yucatan Peninsula, this little island has a laid-back atmosphere that you'll enjoy. In fact, locals get around this tiny island on golf carts or on foot!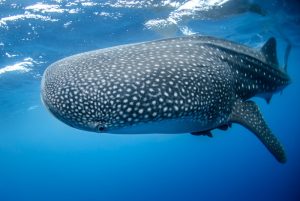 This undeveloped island is quite popular because of the whale sharks feeding on plankton near the shore. Other animals that you can spot here include endangered sea turtles, pelicans, crocodiles, and even flamingos.
Fortunately, there are boutique hotels here that you can stay in. This way you will have more time to explore the island. In fact, Isla Holbox has been considered one of the Top North American Islands by Conde Nast Travelers 2022 Reader's Choice Awards.
Isla Contoy
Isla Contoy is one of those lesser-known islands in Mexico. In fact, the entire island is just five miles in length and can only accommodate 200 guests per day. This is because the island itself is protected by the Mexican government. After all, this island is a national park and is home to around 152 species of tropical birds plus 4 types of turtles.
If you are looking for a quiet place to rest and relax, this is it. Aside from sunning yourself on its white sandy beach, you can also have some fresh seafood too. In order to get here, you will need to apply for a permit from Isla Mujeres and Cancun. Make sure that you visit early in the day. This way, you will have plenty of time to explore the mangrove forests, coastal dunes, and others.
Isla Mujeres
Isla Mujeres, or Island of Women, has become a popular destination for many in recent years. After all, it is just a few miles from the coast of Cancun. Not to mention has some of the most beautiful beaches in the country.
If you want to take a break from the hustle and bustle of Cancun's Hotel Zone, then a day trip here is a must. You can travel here from Cancun's main terminal at Puerto Juarez. Tourists visiting this island will not get bored because there are plenty of activities to do here. For example, you can shop at the local boutiques or visit historical sites. You can also check out the beach clubs here while you are visiting.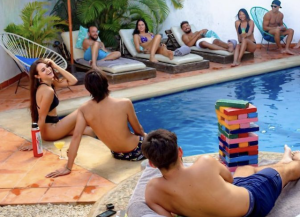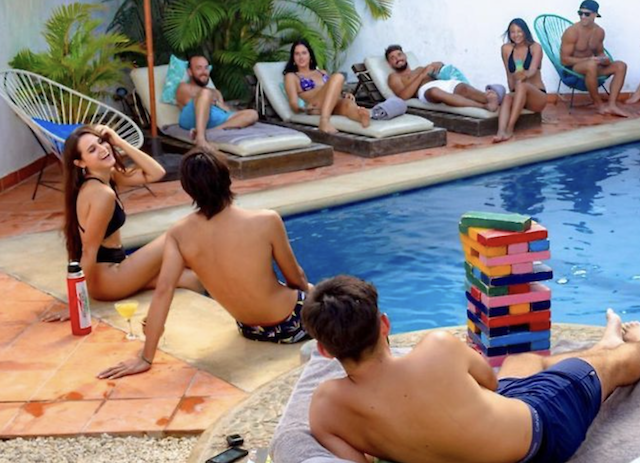 You can start at Playa Norte or North Beach. After all, this is the most popular beach on the island. Here you will find plenty of coral reefs that you can explore through snorkeling or diving. Meanwhile, if you want to see ancient Mayan temples then make your way to the south of the island. If you don't want to miss anything on this island, like the Garrafon Natural Reef Park, I suggest that you go on a tour.
Pacific Ocean Islands
Want to explore the western side of Mexico? You are in luck, because there are several spots here that need to be seen. In fact, some of the most beautiful islands are found here near Puerto Vallarta.
Isla Socorro
This small island is quite popular among divers. After all, you can spot giant manta rays, whale sharks, and even Galapagos sharks to name a few. Aside from that, there is a small naval station on the island itself. For the most part, the island is uninhabited which means that wildlife is quite abundant here including dense vegetation. In fact, this island is a UNESCO World Heritage Site!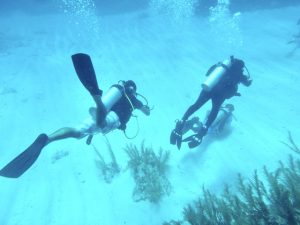 Isla Socorro is one of the volcanic islands that make up the Revillagigedo Archipelago. Its surface is made from mostly rocks but the jungle area is something else. Getting here won't be easy as it will take you around 24 hours to reach your destination. Those who travel here usually do a liveaboard. You can book one from Cabo San Lucas or San Jose del Cabo. Take note that diving on these islands is not recommended for first-timers. It's because the waters here are a bit temperamental.
Islas Marietas
Meanwhile, Marietas Islands lies in the Bay of Banderas. Its beautiful islands are near the famous Puerto Vallarta. And are actually a natural sanctuary. In fact, it is part of the Marieta State Park where you will find plenty of wildlife. This is the perfect place for those who want to immerse themselves in nature, the ocean, and the landscape too.
You will see plenty of wild dolphins not to mention humpback whales too. The best way to make the most out of your trip here is to go on a tour. There are two types of tours that you can book here. The first one is the Hidden Beach tour which is perfect for couples. You will head to "Lovers Beach" where you can swim and sunbathe.
Aside from that, you can also swim through rock archways and even cave formations. Not only that, but you will find plenty of tropical birds and other marine life here. The other tour is more of a discovery tour. Here you will learn more about the nature reserve and their efforts to maintain them. In fact, keep your eyes peeled because you might spot some blue-footed boobies here.
Isla Todos Santos
Isla Todos Santos, on the other hand, is a pair of beautiful islands that you will find on the coast of Baja. Surfers flock here because the waves coming off from the small island are the biggest in North America. It is a quick boat ride where you can spend most of the day with sea lions, seals, pelicans, and others.
Meanwhile, scuba divers can swim into underwater caves and gardens. Keep in mind that there are no amenities on the island. If you want to visit, make sure that you bring food and water.
Gulf of California Islands
For those who are more adventurous, exploring the Gulf of California is a must. After all, this is where you can go snorkeling, scuba diving, and exploring too. You will need to be a certified scuba diver before you can dive here. But don't you worry. After all, there are plenty of diving schools in Mexico to choose from. Make sure that you pack your reef-friendly sunscreen too!
Isla Espiritu Santo
Also referred to as the Holy Spirit Island, this island lies on the Sea of Cortez and is about 45 minutes away from La Paz. It is also here where you will find Isla Partida. These 32 square mile islands are separated by a shallow channel. The famous Jacques Costeau called it the "World's Aquarium" and he is not wrong!
After all, there is an abundance of marine life and plenty of colorful tropical fish here. Thanks to the crystal clear waters, it is easy to see them even while snorkeling. There are hundreds of different species of marine life here. In fact, you will spot whale sharks, sea turtles, manta rays, tropical fish, and more.
Meanwhile, the Los Islotes, which is to the north, is where you will find most of the sea lions. The good news is that they are already familiar with humans. Some will even swim alongside your boat. Not only that but Isla Espiritu Santo is also known for its stunning nature trails. These islands are uninhabited. It's because UNESCO has declared it a protected biosphere reserve. These are among the best islands that you can visit in the Baja California Peninsula.
Playa del Carmen
Playa del Carmen is a popular tourist destination in Mexico. It's a bustling town with tons of attractions, including some of the best beaches for travelers from the United States and other countries. In fact, it is here where you will find one of the most famous islands in Mexico!
Isla Cozumel
Cozumel Island has always been a top tourist attraction. Thanks to its stunning blue waters and powder-soft sand, It is the go-to beach destination for honeymooners and divers for years. Not only that, but it is also here where you will find the largest cruise port in the country. You will find the port area to be bustling with activity every time cruise ships stop by. After all, there are plenty of restaurants and shops here catering to tourists.
Exploring Cozumel should take more than a day. In fact, I suggest that you rent scooters so you can go around the island at your own pace. If you want some peace and quiet then head to the east end of the island. Scuba divers love Cozumel because it sits on the Mesoamerican Barrier Reef. This is second to the Great Barrier Reef in Australia. Diving here will take you up close to various marine life. And if you want to see plenty of starfish, head to El Cielo.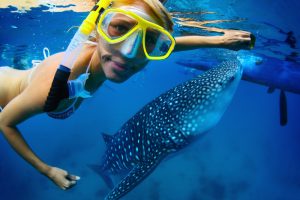 More Islands to Explore
One of the best things about Mexico is that there is always something new to explore. Aside from the top islands mentioned above, there are more options to consider. Let's take a look.
Mexcaltitan
Often referred to as "Mexico's Venice", the main street of this beach town gets flooded from time to time. And like its namesake, the locals use canoes to get around. Also, it has the same romantic vibe as Venice!
It is believed that this small island was once the ancestral home of the Aztecs. It might be that the lack of any colorful structures or charming plazas gives that romantic vibe to it. Whatever the reason is, the Mexican government has declared it a Pueblo Magico or Magical Town.
Deer Island
Mazatlan, on the Pacific Coast, has plenty of tourist spots. However, none are as popular as the three islands that are visible from the shore. In fact, Deer Island is the best choice for a day trip from the city. It offers a quiet spot for tourists who just want to soak up the sun and swim in the clear waters.
You can play a round of beach volleyball or go snorkeling if you like. Some go on tours on nearby islands. In fact, you can see Deer Island as part of a catamaran cruise if you like.
Isla de Janitzio
Some islands in Mexico lie on lakes just like Isla de Janitzio. This impressive island sits on Lake Patzcuaro. The main town is known as Janitzio and is one of the best places to witness the Day of the Dead. This is a popular holiday in Mexico and in Janitzio, they celebrate it with candle-lit boats floating along the lake. Afterward, the locals head to the church to hear mass.
Aside from that, this island has another main attraction which is the statue of Jose Maria Morelos. The statue stands at 130 feet which is an impressive sight to see from the lake.

Mexico City is not the only top tourist destination in Mexico. In fact, many are aware of Mexico's stunning beach towns like Cancun and Cozumel. Fortunately, there is more to this country than meets the eye.
There are islands that add to the overall beauty of Mexico. Those that are on the east coast are perfect for beachgoers. Meanwhile, the islands on the west coast are more volcanic in nature. This means that the islands here are more suitable for relaxing by the beach and exploring the landscape.
Beachgoers have fun!
One of the best ways to explore these islands is by going on a tour. The good news is that there is no shortage of island tours in Mexico. For those who will be traveling here for the first time, the best time to book a trip is between November to May or the winter months. The weather is balmy but take note that the prices are higher during these months. Once you get here, you can skip the usual tourist hotspots and see more of the islands.
No matter what kind of adventure you are looking for during your trip to Mexico, you are to find something to do here. In fact, if you are more into exploring places, I suggest that you visit the islands mentioned above. Aside from coming in different sizes, you will have a great time exploring each and every one of them.
Whether you prefer a bustling island or one that is uninhabited, you are sure to find one here. Just make sure that you know what to bring during your island hopping. And if you don't want to miss out on anything, then book an island hopping tour immediately!