Rum has a special place in the world of alcoholic drinks. In fact, it is one of the more popular drinks of today with good reason. It can be served as is or mixed in a cocktail. This drink goes through the process of distillation of sugar cane juice to produce it.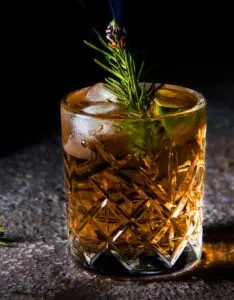 ---
Best Rums From Central America
---
---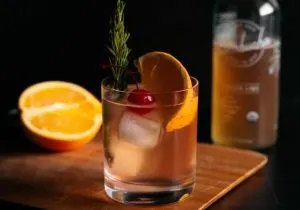 Although rum has distant origins, one thing is for sure, they are all linked to Latin America. Aside from that, this drink has a different name which is Ron. Regardless of what name it takes, everyone agrees that it has a unique flavor to it. It has that sweet and refined taste to it that leaves a strong sensation in the mouth. The next thing you know, you are making great memories.
What is the Best Rum?
There are different types of rum in the market. In fact, they can be classified based on their color, aging, flavor, or origin. There are two types of rums that we know of. These are industrial rum and agricultural rum. They produce industrial rums through the distillation of molasses. Meanwhile, agricultural rum comes from pure sugar cane juice.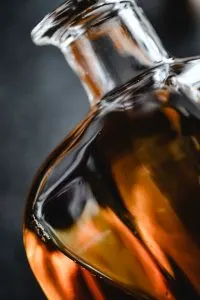 In the Caribbean, they are still adhering to the use of sugar cane juice. However, in Spanish and English colonies in the Caribbean, the rum that they make is the industrial kind. They age these rums in barrels just like what they do when making sherry. You'll notice that this type of rum has a softer, younger, and liqueur taste to it. That said, let's take a look at which rum brands are popular in the market today.
Best Rum Brands to Keep an Eye On
Before, rums were associated with that sickly sweet flavor with the essence of coconuts. Today, however, there are more profiles, flavors, and distilling methods used to create the perfect rum. From the sippable dark rum to cocktail-ready white rum, there is a lot to try out. In fact, there is something for everyone. Let's check them out below.
The first one on the list is the Ron Zacapa rum from Guatemala. They distill their rum at 2.300 meters above sea level in the highlands of Quetzaltenango. This is to ensure that they maintain the unique spirit of the rum. Also, the Ron Zacapa Centenario no 23 brand doesn't mean that it was aged 23 years. Instead, it is a combination of rums aged 6 and 23 years. It is not surprising why they call it "the greatest rum in the world". It has won this honor at the International Rum Festival's Hall for five years running. All thanks to their Master Blender, Lorena Vasquez.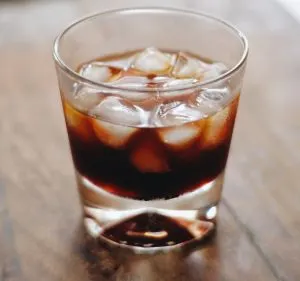 You can sip a bottle of Zacapa no. 23 neatly with just one ice cube in a glass. This helps bring out the flavors of sugar cane honey, oak, fruit, and vanilla. Aside from that, it also has dried fruit, and hints of ginger and cinnamon. Aside from that, the long and smooth finish gives off a hint of smoky marzipan. The high altitude helps with the fermentation process. As a result, expect a high price for it.
Meanwhile, the Ron Zacapa XO is a great option as an after-dinner cordial. This time, the rum spends an extra time in French oak barrels from Le Bois Du Roy. In fact, this unique blend of flavors gives it that distinct smell and taste. Regardless of whether you go for the Zacapa XO rum Centenario rum, you know you have the best blend of rum on hand.
If you notice, this Guatemalan rum sports a petite band on its bottle. A Guatemalan weaver creates this band to give the bottles that authentic touch. In addition, they also use the sistema solera process in making rum.
The first thing that you will notice about this rum is its low price point. This is quite surprising given that it is a premium rum brand. In fact, this is a sustainable and natural brand that takes pride in the fact that it uses sustainable processes to help the environment. Aside from that, they have been in the business for 130 years. This alone should give you the confidence that they offer the best rums in the market.
In fact, you can start with their 4-year-old rum which is the white rum from Nicaragua. They age it without using any additional sugar. In addition, it is light-bodied and ideal for mixing with cocktails. This is a popular brand in Central America that dates back to the 1800s.
Among the popular choices is Flor de Cana Ultra Coco which makes use of coconut milk. It has a light body and a creamy finish. Aside from that, if you are looking for dark rums then try their Spresso. It has a dry and smooth fish with notes of coffee and wood.
For those who are wondering what happened to the Zacapa rum with teen numbers, they have a new name. Ron Botran is a sister company to Ron Zacapa. However, the brand is not as prestigious as that of Zacapa. In fact, their bottles are not that fancy either. On the other hand, they have the same flavour profile. After all, they use the first pressing sugar cane instead of sugar cane molasses.
If you join a beverage tour, your tour guide will say that the main difference lies in the sugar cane that they use. Since they harvest their sugar cane in a different season it has an impact on the flavor of the rum. Aside from that, they do share the same master distiller as well as storage facilities. The company is not really open about how old rums are in their company.
Their top rum is the Solera 1983. It is a type of blended Solera rum aged up to 18 years. Another option is the Reserva which has been aged for 15 years. This might have spent a long time in barrels used for sherry or for a port. Aside from that, you can also try the Reserva Blanca version. After all, it is one of the best versions of white rums on the market. The Botran rum is definitely one of the best rums that you can sample from Central America. In fact, Industrias Licoreras de Guatemala is one of the distilleries and distributors of this brand.
Santa Teresa 1976 Solera Rum
One thing that you will notice about rums in the market is that they are run by large companies. And then there is Santa Teresa which is a small independent family-run company. This is a rare gem in the market that knows how to match the bigger brands in terms of flavor. In fact, they use the Solera method in making rum.
For example, they produce their Rum Venezuelan DOC from selected raw materials. These are local in origin and follow strict controls. They call this blend rum aging between 4 to 35 years. Aside from that, it has a distinct flavor of fruity aroma with hints of chocolate and virgin honey. In addition, it has an intense color with amber reflections.
The country of origin of Ron Centenario is Costa Rica, but that's just it. It is not as popular outside of the country compared to other rum brands in Central America. This is a bit sad though since this rum is similar to a warm liquid caramel gliding down your throat. In fact, this is one of the smoothest elixirs that you will find.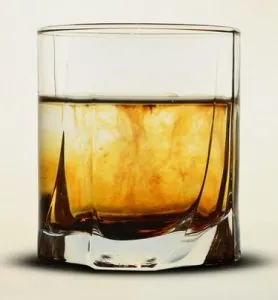 They come in a range of years of aging. If you want to sample one, you can buy a pack from your local duty-free. One thing you will notice is that they will have that smooth texture to them. In addition, the complex flavor becomes more prominent the more oak it has. You will notice this with its higher number.
Ron Abuelo, or "grandfather rum", is a brand that you can depend on any occasion. They offer classic as well as innovative aged rums that you don't want to miss. For starters, their aged rum begins with their homegrown sugar cane which takes 11 to 12 months before harvesting. During the fermentation process, they introduce a special yeast strain to give this drink its character. It is during the fermentation that secondary aromas develop.
Aside from that, they make use of two types of aging systems. First is the Vintage Palette System. In this system, they refill their barrels with rum of the same age every two years. This helps preserve its singular profile, maintain its quality, and protect its delicate flavor.
Second, the Solera System introduces aged rum into the younger rum to create a well-rounded drink. Aside from that, this blend of rum gives it more depth. This is a special blend that they use to create the Ron Abuelo Centuria.
If you are looking for the best value for your money, Havana Club is a good option. Aside from having a rum fit for any occasion, it is one of the more established brands in Cuba. What sets it apart from others is its use of Cuban culture as its influence. It is not surprising that it is popular in the United States and Europe.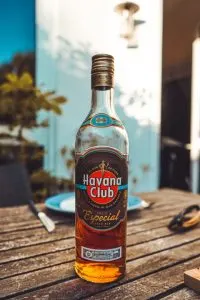 According to Don Jose Navarro, the Maestro Romero of Havana Club, their Anejo Blanco is the whitest of all aged rums. After all, it has been distilled and aged in Puerto Rico for a year. Afterward, they blend the aged rums before aging for another two months with good reason.
Not only is it crisp on the nose but it also gives off flavors of dark chocolate, tangy fruit, and vanilla spices. In addition, it has a long citrus finish to it with more crisp, fruity notes. It is a good rum for mixing cocktails like Daiquiri or even a mojito.
Other Rums to Try
Tasting fine wines is always a treat to the palate. Aside from the first rums mentioned above, there are others that you should consider as well.
Copalli Rum entered the market in 2019. It is an organic rum that makes use of sugarcane sourced from the rainforest of Belize. They extract the juice of the sugarcane and then distill it twice in their pot stills. After, they age them in their bourbon barrels before they bottle.
Ron Cihuatan Solera 12 Reserva Special
This rum is under the Licorera Cihuatan. It uses molasses in its products with the rum aged in American white oak barrels. They achieve the best quality rum using the solera method.
Don Pancho Origenes Reserva 8 Year
This drink makes use of a blend of rums of different ages. Thanks to their Master Blender and Distiller, Francisco Jose Fernandez Perez, you can expect a fine rum to drink. In fact, they constantly monitor the lengthy aging process. Also, they add the age statement on the bottle. This refers to the minimum age of each rum in the final blend. Once Don Pancho found the right blend of brown sugar and an aging environment, he never looked back.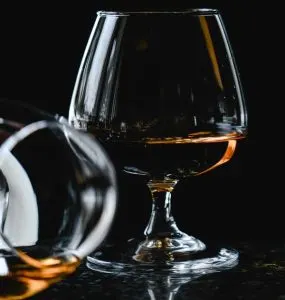 The Kraken Black Spiced Rum
This spicy distillate is a Caribbean rum that you are sure to enjoy. In fact, it is an aromatic rum that is a firm favorite by those who want their drink to have a hint of spice to it. It is a dark rum that uses 13 different spices. You can taste the strong flavor of cloves and ginger here. Aside from that, this drink has been aged for 12 to 14 months at least.
Matusalem Rum Gran Riserva
Meanwhile, Matusalem is a recent addition to the rum market in the Dominican Republic. It is one of the higher quality rums too that you should try. The best way to enjoy this glass of rum is neat or with ice. Aside from that, it also works well with cocktails like mai tai, piña colada, and others. It has a 40% alcohol content that hits you in the right spot.
The Caribbean countries always have palm leaves swaying overhead as you laze around the beach. Aside from that, they also have active volcanoes and plenty of cane sugar that play a part in their rum industry. In fact, you should look for rum brands with a gold standard on their bottle. This means that they have the highest quality not to mention the best price too.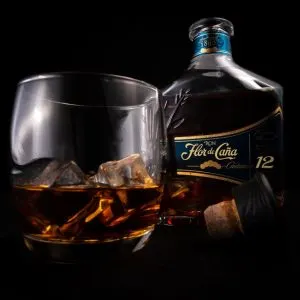 From the Caribbean to South America, expect a wide range of rum brands to choose from. Think gold rum that can be mixed with pineapple juice, lemon zest, and others. You can have it neat or mixed in cocktails. You choose.