Ireland's unpredictable weather can make it tough for you to decide when to visit. But one thing is for sure, regardless of the season, there is always something for you to enjoy. Also referred to as the Emerald Isle, Ireland promises its guests a great time. After all, there are tons of activities to do here not to mention interesting sights to see too.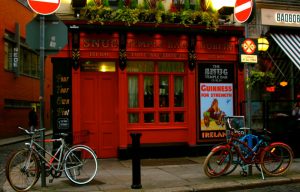 If you have already bought a ticket but are wondering what to do here, you are in luck. I made this guide to show you why Ireland is a year-round destination for many. It may be that you are looking for a particular activity here, or just want to get an idea of what to expect. Whatever it is, I hope that you can use this when you visit Ireland.
Ireland's Peak Season
Ireland boasts temperate climates as well as amazing sights. This is why it is one of the most popular destinations year-round. That said there is no denying that the best time of year to come and visit is during the summer months. In fact, the high season for hotel accommodations and tourist attractions is from April to September.
Aside from that, the most popular time to travel here is from July and August. Take note that you will be traveling along with other tourists so expect a crowd here. The same goes true during mid-March. Dublin, in particular, gets pretty busy during this month because of St. Patrick's Day celebrations. On the other hand, if you prefer fewer tourists, then time your trip during spring and early autumn.
Best Time to Visit Ireland for the Weather
If you want to take advantage of the best weather in Ireland then come here during spring and summer. In fact, expect the driest and warmest temperatures from May until September. Also, there are more hours of daylight during these months which means that you'll have more time to explore. This is the perfect time to enjoy the scenery as well as the sights at night.
Keep in mind that, just like with other countries in Northern Europe, rain can happen any time of the year. In fact, it is highly likely that you'll encounter, sun, rain, and wind all in one day! As mentioned before, the weather here is pretty unpredictable. That is why you need to prepare for it when traveling here. In fact, I recommend that you wear layers when exploring Ireland. Don't forget to include windproof and waterproof jackets when you are out and about.
Aside from that, the weather conditions will depend on which part of Ireland you are in. If you are on the west coast, you should expect more wind because it is near the Atlantic Ocean. On the other hand, if you are in the southeast, expect warmer temperatures.
Best Month to Travel to Ireland
The weather may be a big draw for many travelers. Others may come and visit Ireland for a specific season or reason. That said, let's take a look at what the best month is for tourists.
Exploring Ireland in Summer
One of the best seasons to be in Ireland is summer. After all, you'll have warmer weather with average highs ranging from 13 to 18 degrees Celsius. Not only that but you can expect longer daylight hours too. This is the perfect time to enjoy all the summer activities and attractions in Ireland. In fact, the country is booming during this season what with the sudden rush of tourists from across the globe.
Aside from that, the summer season is also the ideal time to go on a road trip. The sunny weather and longer days make it easier for you to enjoy Ireland's landscape at a leisurely pace. You might want to consider joining a small group trip if you like. On the other hand, if you are traveling with the family, a private tour is worth considering. On this tour, you can simply sit back and relax and listen to your guide as they show you around their country.
Summer is also a good time to visit the Aran Islands or Skellig Michaels. These secluded spots are more accessible during this season because it is easier for boats to reach them. You can book boating trips during the summer, but this is also dependent on the weather. It is always a good idea to time your trip here between April and September. The peak season here is between June and August so expect tourist attractions to be in full swing.
Visiting Ireland in Winter
It is nice to be in Ireland on sunny days. However, there are some tourists who prefer to spend their time here in winter. The winter months here usually start from October all the way to March. Fortunately, since Ireland lies on the path of the Gulf Stream, the local temperatures don't drop way too much. In fact, the average temperature ranges between 4 and 8 degrees Celsius.
One thing you need to know about Irish winter is that it is a mixture of wind and rain. Aside from that, don't expect to see much snow here too. In fact, it rarely snows here except up in the mountainous regions. These areas are subjected to snow for about a month each year.
Traveling to Ireland during the winter season or "off-season" does have its perks. For starters, there are fewer crowds to contend with. Aside from that, even though the daylight hours have become shorter and traveling becomes limited, you can still appreciate the grandeur of Ireland from where you are. In fact, you might find some tourist hotspots to be empty of people! This means that you can explore the entire place by yourself.
In fact, if you want to experience Irish culture then this is the best time to visit. This is the perfect time to head to the pub where you can have a drink while listening to traditional Irish music. Enjoy local food and drink while being welcomed by the renowned Irish hospitality. I guarantee you will feel right at home.
The winter weather does have its downsides too. For example, some tourist attractions may be closed or have limited operational hours. Also, there are fewer activities to do which might make you feel bored. You should consider this if you want to visit in winter.
Shoulder Seasons in Ireland
If you have been reading travel guides for Ireland, you'll know that the shoulder seasons are from April to May in late spring and September to October or early fall. They refer to these months as the mid-season for tourism. In fact, I think these are the best months to travel to the Emerald Isle!
After all, these months enjoy the same good weather as the peak season. Of course, the exception being there are fewer travelers at this point. Not only that, but the prices for accommodations and flights to this country are much cheaper compared to the peak season. In addition, a bank holiday occurs in the months of May and October. This means that there is an uptick in prices during this public holiday. Make sure that you keep an eye on it then.
The Best Time to Explore Ireland
As mentioned before, there are no bad times to visit this country. In fact, no matter what month you visit, there is always something for you to do. Just to give you an idea, here are some of the favorite activities that tourists do here and when you should come and visit. You can adjust your itinerary as you see fit to accommodate any of these tourist attractions and activities.
Visiting Dublin
Visiting the capital of the Republic of Ireland should be done during the summer. After all, this is a great time to immerse yourself in all the hubbubs of the city. In fact, you can take your pick of activities to do here. There are music festivals, lush green parks, not to mention day trips to the seaside too! Dublin is thriving during the summer season with good reason.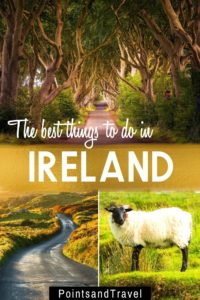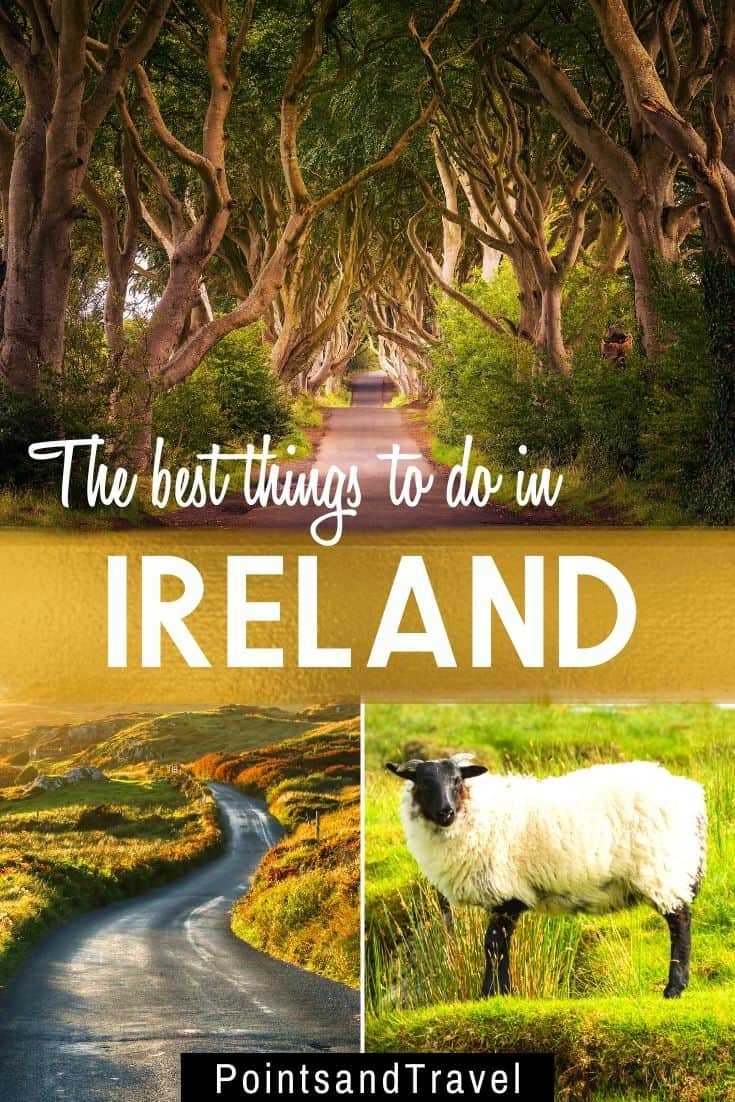 The air tends to be warmer during this season which is why there are plenty of outdoor activities for you to enjoy. In fact, the longer days make it easier for shops and tourist attractions to extend their opening hours to accommodate the influx of tourists. You can go on a walking tour that feels like you are part of a James Joyce novel.
Aside from that, you can also go and have a picnic with the family if you like. Of course, let's not forget to do some shopping on Grafton Street. On the other hand, if you prefer to spend your time here in pubs then a winter trip is in order. This way you will be enjoying your time in these warm pubs while being regaled by stories.
Wildlife Watching
Wildlife watchers will have a field day when visiting Ireland. For starters, the country welcomes more than 250 migratory bird species on top of the local birds. You'll be able to spot cormorants, puffins, and gannets here, especially on the west coast. If you want to see more of them up close, then a trip to the Cliffs of Moher is in order.
This is a Special Protected Area because of the 20 species of seabirds that were discovered here. If you want to see these animals in Ireland, then time your trip between April and July.
The same goes true if you want to see denizens of the sea. In fact, the coast is one of the best places to visit in Ireland because fishing is a way of life here. If you want to spot the best sea life here, I suggest that you go through the Wild Atlantic Way. This starts from Malin Head all the way to County Cork. Along the way, you can stop and take photos of sea animals like dolphins, otters, and whales. If you want to see more whales then come here during the summer season.
Meanwhile, if you love seals then time your visit during spring. This is the time when seal pups are born. On the other hand, grey seal pups are usually born in late September. That said, don't forget to bring your cameras with you to document these different species.
Walking and Hiking
It is highly likely that you have added walking and hiking to your Ireland itinerary, am I right?
The best chance to have quality time up in the mountains is to do this between April to September. Go for a stroll along Ireland's coastal cliffs or climb up National Parks to get sweeping views of the surroundings. Either way, you will be amazed by the landscape at such vantage points.
The good news is that spring, summer, and autumn, are perfect to go on a half-day or full-day hike. If I am going to be more specific, the ideal time to go hiking is between early to late summer. This way, you will be able to immerse yourself fully in Ireland's natural beauty. In addition, the trails tend to be more accessible since there are fewer people out and about. The Irish summer ushers in longer daylight which means you will have plenty of time to enjoy the outdoors.
Meanwhile, spring and autumn bring mild weather which is great for some physical activities. However, be sure that you are ready for the sudden change of weather. Layering is important at this point. If you are prepared then you can enjoy your tour of Ireland easily. I highly recommend that you prepare yourself for the changing Irish weather at this point. This is especially true if you are traveling along the coast or up the mountains. After all, the weather can change quickly so it is best to come prepared.
Exploring Northern Ireland
Northern Ireland is actually a part of the United Kingdom but a portion of it belongs to Ireland. If you want to explore it, you can book a full tour of the island. For me, the best time to explore northern Ireland is during the shoulder season. This can be before or after the summer season.
One reason behind this is that there are lots of people traveling here during the peak season. This means that if you want to see the Giant's Causeway, you will have to wait in line because of the crowd. Late spring months and early autumn work too because there are fewer people and the days are good for exploring. Not only that but the weather is also suitable for hiking.
Meanwhile, the city of Belfast is perfect for those who want to take a break from the city. In fact, you can visit museums like the Titanic Belfast if the winter weather brought heavy rains. Just keep in mind that there are bank holidays to watch out for. It's because some shops and attractions will be closed during this time. Among these are Good Friday, Easter Monday, Christmas, and St. Patrick's Day to name a few.
Admiring Castles
Ireland may be a small country, but it certainly has a lot of castles for you to visit. In fact, these ancient structures are tied to Ireland's rich history. Most of them are open to the public. Not only that but you can choose between a guided or a self-guided tour. You can learn a thing or two about Ireland's history through these castles. That said, if you are planning on exploring these stunning structures, you should do so between spring and autumn.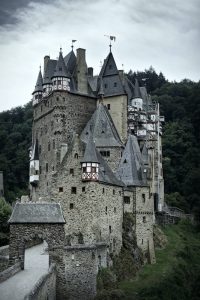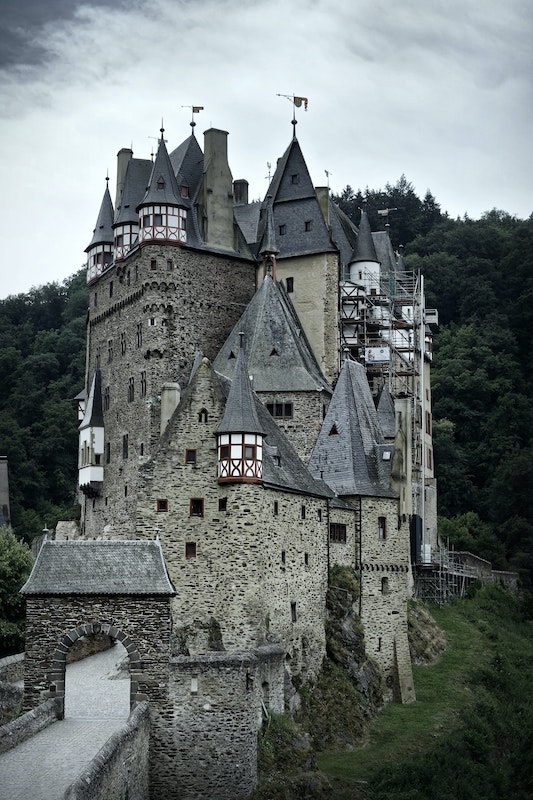 Yes, some castles do operate year-round. However, there are those that have shorter operational hours or are closed during winter. In addition, most if not all are closed during holidays like Christmas. For those who are adamant to see these towering castles, I recommend that you check their hours of operation first before heading to them. If you're lucky, some of these castles play host to Christmas markets too.
If you ask me, the best time to visit these castles is during the shoulder season or low season. This way you will not get overly distracted by the number of people walking along the halls of the castles. On the other hand, if you find yourself exploring castles during the summer, do so early in the day. This way you will be able to avoid the crowd later in the day.
Events and Festivals
It cannot be said that Ireland is lacking in social events and festivals. In fact, you will find a bit of everything here. You can choose from art, film, seafood, Irish history, you name it and you'll probably find one here. It doesn't matter if you are here in mid-July or mid-January, there are plenty of events and festivals to keep you entertained. Of course, summer is still the busiest season all throughout the country.
For those who will be ringing in the New Year in Ireland, make sure that you are in Dublin for this occasion. After all, they have three countdown events to celebrate this occasion. You can also take part in the New Year's Day concert with the family. This is usually free of charge which is a plus.
Other events that you should keep an eye on are the TradFest and the Dublin International Film Festival. The TradFest is the largest festival related to traditional music in Ireland. Meanwhile, the film festival showcases new films. This event runs from late February to early March. Don't forget the Galway International Arts Festival too. Also, keep an eye out for the Dublin Theatre Festival too.
Come early September, watch out for the Galway International Oyster and Sea Food Festivals. This is heaven for me since there will be plenty of fresh seafood up for grabs. Of course, Ireland will not be complete without some spooky celebrations come October. In fact, they host the Bram Stoker Festival. How cool is that? Meanwhile, Trinity College does join in the festivities. In fact, they host concerts and shows from time to time.
See the Northern Lights
The best time of the year to see the Northern Lights in Ireland is between September and October as well as between March and April. This amazing display of lights in the sky is one of the things you don't want to miss while you are here. These lights appear because the earth tilts during these months with the solar winds creating these colorful displays.
Aside from that, it is also possible to see the Northern Lights from November to February. Of course, this will depend mostly on the weather conditions. If you have timed your trip to Ireland correctly, you will want to go out at night to see this impressive display of colored lights. The important thing to do is to check the local weather report to see if there is a good chance that you will see the northern lights.
Ireland is the best place to Explore!
Ireland is one of the best places to explore in Europe with good reason. Its mild climate attracts tourists from all over the world. From the east coast all the way to the west coast, there is always something to see and do here. In fact, it doesn't matter if you are off exploring the rural areas or prefer to immerse yourself in the urban areas. What's important is that you will not run out of activities to do here. For example, there is the Puck Fair which is held in August. Aside from that, you can celebrate the Winter Solstice at County Meath if you like.
The cold weather is actually a good time to go on pub crawls with your mates. This tradition is fairly recent but quite fun to do too. The object of the game is to visit as many pubs as you can and have a drink in each one of them. Most of these pubs play live music to accompany your drinks.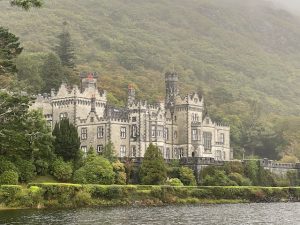 Meanwhile, if you are wondering when is the best time to visit Ireland, I would suggest it during the summer. Yes, this means that you will be rubbing shoulders with other tourists but there is an upside to this. That's right, the long days mean longer operating hours for attractions. This means you'll have more time to spend with your loved ones.
If you want to save money during your trip to Ireland, do it during the off-season or shoulder season. The lower prices may be due to the rainy days, but it will be worth it. In fact, you can purchase tickets to Dublin Airport at low prices! If you want to see Ireland in its glory, then use this post as your guide.