Family vacations are always exciting to plan. This is especially true now that there is some semblance of normalcy after the pandemic. If you are one of those parents who want to give your family a vacation they will not forget, then Mexico is a great choice.
Mexico has always been the go-to destination for many. One, it is accessible from the United States. Two, it is a great place for travelers of all ages because of the attractions they offer. And three, it is a country rich in history and culture that the whole family will enjoy immersing themselves in.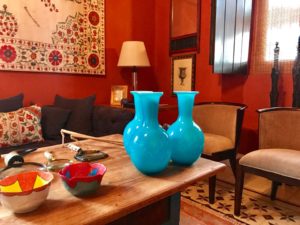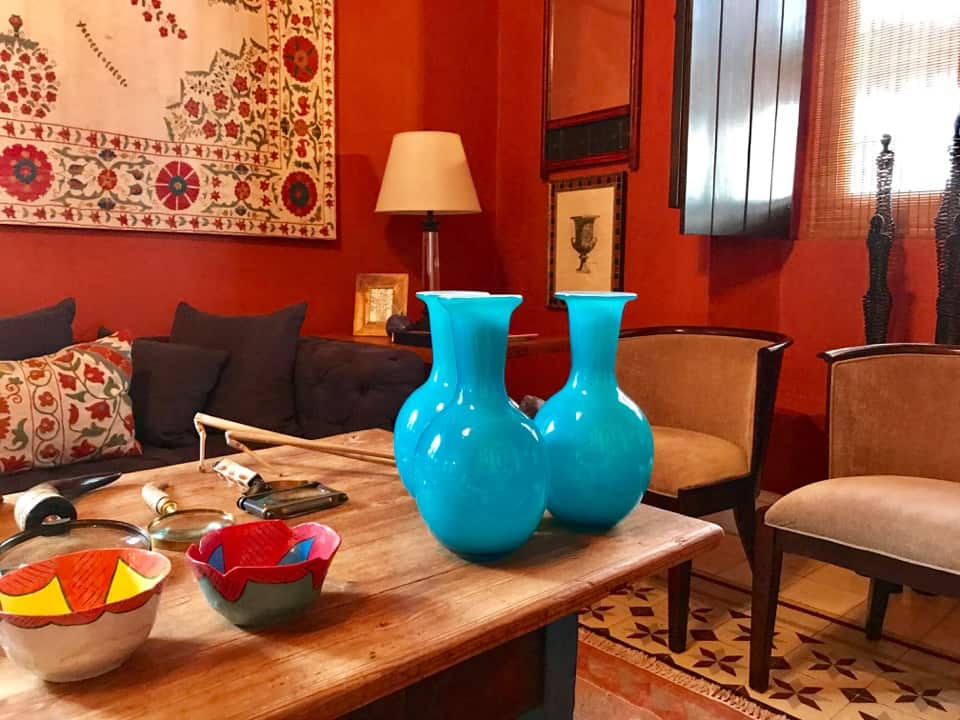 Aside from that, Mexico is one of the best places to see gorgeous white beaches and turquoise waters. Fortunately, there are plenty of family-friendly resorts that you can stay in, So that's not a problem. The challenge, however, is choosing which places to head to in Mexico with your kids.
Top 5 Kid-Friendly Places in Mexico Perfect for Your Family Trip
One of the reasons why Mexico is perfect for families is that it has everything for everyone. Want to see the beach? You got it. Do you want to go on an outdoor adventure? There are several options to consider. Want to learn a thing or two about their history? You'll find museums and galleries here. That said, let's take a look at the ideal places that you can bring your kids to.
Cancun
Cancun may have a reputation as a spring break destination, but you might be surprised to hear that it is also suitable for families. Especially those with children. For starters, it is just around 15 minutes away from Cancun International Airport. This means that you can easily get to your hotel from the airport so you can start your vacation as soon as you arrive. As soon as you have settled in your room, you can go and have fun with the family.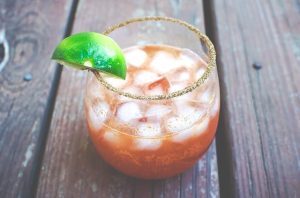 In fact, among the activities that you can do here is to explore the El Meco Archaeological Site and Chichen Itza. This archaeological site is also a UNESCO World Heritage Site. Aside from that, you and your kids can climb aboard the Jolly Roger to see a pirate show. You can even book a table for the Captain Hook Pirate Dinner Cruise.
Not only that but there are also adrenaline-pumping rides and water adventures at the Savage Adventure Park at Xcaret. This is on top of the white sand beaches that this resort town is known for. In addition, you can go snorkeling, and on catamaran rides. Most tourists book a stay in one of the hotels at Cancun's Hotel Zone. But if you are with the entire family and want some peace and quiet, you should stay outside the Zona Hotelera.
In fact, I suggest that you look for family-friendly inclusive resorts. This way your adventure will go smoothly. After all, these resorts have kid-friendly amenities like a Kids club, pools, and entertainment. You can also check nearby towns like Playa Mujeres which lies to the north, or to the south which is where the Riviera Cancun is. Check out the water park here too to keep your kids entertained.
Puerto Vallarta
Meanwhile, Puerto Vallarta lies in the center of Banderas Bay which is on the Pacific Coast. One thing that can be said about this town is that it is a world-class destination. And ideal for families with kids too. With 40 miles of beautiful beaches to explore, you will not run out of activities to do here.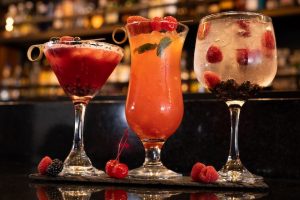 For example, there is Playa Camarones which is the perfect place to go swimming and snorkeling. If you are looking for beaches that have high energy levels, you can choose either Playa de Los Muertos or Playa Olas Altas. Meanwhile, if you prefer something more intimate for the entire family, I suggest that you try Playa Conchas Chinas. Aside from that, you can also ride a water taxi to Playa Las Animas. Both playas are secluded and away from the crowd so you will have more time to bond with your little ones.
Aside from that, you can also go for a stroll on the Malecon. Your kids will love it because of the carnival-like vibe. There are bands playing traditional Mexican songs, while vendors are selling candies and local delicacies. In addition, there is an outdoor market that you should explore at Isla Rio Cuale. If I were you, I should also try the local cuisine here starting with the taco stand.
Additionally, you can book a dolphin adventure with Vallarta Adventures. It is possible for the entire family to swim with the sea lions here. If you prefer something more thrilling, the canopy tour is worth a shot. These zip lines will take you across the Sierra Madre mountains for stunning views. Don't forget to go on a cruise to the Marietas Islands which is just five miles from Punta Mita. If you are lucky, you might spot humpback whales here.
Los Cabos and San Jose del Cabo
It is understandable that you prefer to spend your family trip in a not-so-crowded place. Well, Los Cabos is actually a good place to explore with your family. Located on the tip of the Baja California Peninsula, there are two resort towns here namely Cabo San Lucas and San Jose del Cabo. I recommend that you check the latter if you prefer a more laid-back trip to Mexico.
San José del Cabo may have that sleepy vibe on the outside, but it has plenty to offer tourists. For starters, it is possible to rent a golf cart if you want to play golf at Quivira Los Cabos. Water sports? Well, the sky is the limit here! Aside from swimming, you and your family can do sports fishing, swimming with whale sharks, snorkeling with an open bar, and even parasailing. How cool is that?
Cabo San Lucas, on the other hand, is nearer the Pacific Ocean. This means that there are stronger waves here so you might want to keep an eye on your kids when they are playing in the water. On the other hand, older kids can go horseback riding or join ATV tours. In addition, there are boat tours that will take you to the Arch where you will see sea lions basking under the sun. Don't forget to visit Todos Santos too as this is a Magic Town or Pueblo Magico.
I suggest that you also look into their seasonal activities. For example, the best time to go whale watching in San Jose del Cabo is from November to March. If you are looking for more activities, you can explore the town with its colonial architecture and streets made from cobblestones.
Isla Mujeres
If you prefer to explore nearby islands, then Isla Mujeres is the perfect place to head out to. One of the best things about this island is that it has a calmer vibe compared to Cozumel. It is easy to access by ferry which will take you only 15 minutes to reach the island. Don't be surprised if you find yourself falling in love with the place. Trust me, I've been in your shoes. Where else will you find an island that boasts a slow-paced way of life? Not only that but you only use a golf cart to get around here aside from walking.
Since you are traveling with your kids, Playa Norte is where you should head to. After all, this is the only kid-friendly beach on the island. Aside from that, there is also Punta Sur which you can reach via a golf cart. This is just a short drive, I promise. One reason why I want you to visit this area is that there is a sanctuary for sea turtles here.
Afterward, make your way to the island's downtown. Here you can explore the place on foot. Check out the restaurants and shops here. Bring your kids to the beach where you can enjoy the sun, sand, and the sea. After all, the white sands and shallow waters are perfect for snorkeling and swimming.
Meanwhile, if your older kids are already good at swimming, you might want to check out MUSA. Also known as an underwater museum, here you will find several sculptures and statues immersed in water to help the coral reefs. Don't forget to check the Garrafon Natural Reef Park as well. This tourist attraction is quite popular so add it to your itinerary.
Mexico City
There is a good reason why Mexico City is a nice place to visit with the family. In fact, I vote that you come here if you want an immersive experience. For starters, this is the most populated city that you will find in entire North America. Aside from that, there is no shortage of activities to do here that even your kids will love to do.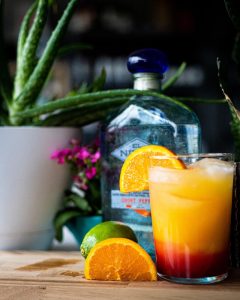 For example, you can go and visit the Blue House which was the home of the renowned painter, Frida Kahlo. If you want your kids to appreciate Mexican culture, then take them to see the Catedral Metropolitana as well as the Centro Historico at the city center. Do include the National Museum of Anthropology in your list. This museum houses ancient artifacts that showcase local culture.
As for outdoor activities, why not visit the Xochimilco? This is a UNESCO World Heritage Site and boasts ancient canals. If you prefer to see the natural beauty of the country, then a great option is the Chapultepec Forest, especially the Bosque de Chapultepec. This is a huge urban park so be prepared to spend a few hours here. Meanwhile, if you are short on time, then go on a walking tour of the city. Your local guide will bring you to the best spots in the city. Not only that but you'll also learn a thing or two about Mexico's history too. It's a win-win!
Keep your children's interest by taking them to see ancient ruins. In fact, if this is your first time then head to Teotihuacan. Tourists can climb up the Pyramid of the Sun where you'll get the best views of the surrounding. If you are looking for a place to stay here, there is a beachfront resort that you can book.
Additional Hotspots for Families in Mexico
It doesn't matter if you are planning a day trip or want to explore Mexico a bit further, these hotspots are worth taking into consideration.
Puerto Escondido
This small town is the ideal place for families who want to surf. In fact, there are two surfing competitions held here each year which attract the crowd. If you want to learn how to surf, head to San Agustinillo which is about an hour away. There is a local surf school here plus boat tours for families with young children. Rafting excursions are also available for those with older children.
Aside from that, you can make your way to Manialtepec on a horse. The thermal waters here are quite enjoyable. Also, book a night tour of the Manialtepec Lagoon. You'll see bioluminescent creatures following you.
Akumal
On your next family vacation, be sure to include Akumal in your list of places to visit. This small beach strip lies between Tulum and Playa del Carmen. This is also referred to as the place of the turtles which is why you will see plenty of them on the beach. Yes, tourism has certainly picked up these past few years. However, it is not as crowded as Cancun or other party towns. In fact, this a great option if you want to get your family away from the crowd.
Feel free to take a dip in the clear waters of Akumal with your kids. Who knows? You might spot a sea turtle or a hatchling making its way into the open ocean. Meanwhile, there are scuba diving and snorkeling shops here where you can rent equipment from. You can use them to explore the crystal-clear waters of Yakul Lagoon. This is a unique experience for sure.
Tulum
If you are looking to spend some quality time with your family, then Tulum is worth considering. Another small town in Mexico, Tulum has emerged to be another family-friendly destination. Aside from its white-sand beaches, it boasts hip culture and quaint eateries that will fill your belly. In fact, if you are looking for a budget-friendly trip to Mexico, this is a good place to start.
There are natural swimming holes called cenotes here that were once used by the Mayans to worship their gods. In addition, you can explore ancient ruins like the Coba archaeological site while you are here. This is one of the best Mayan ruins that you will find in this area.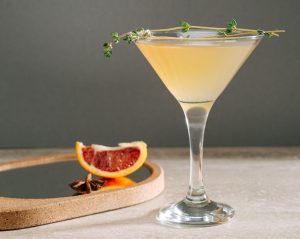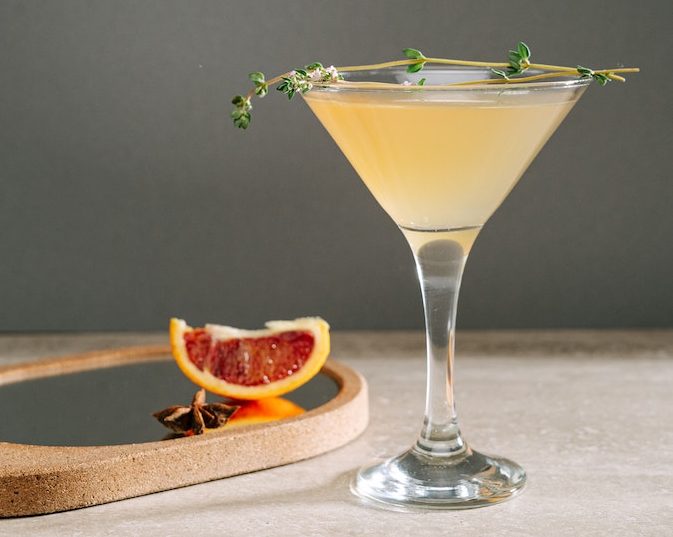 Riviera Maya
Meanwhile, the Riviera Maya is a popular destination for travelers. If this is your first time visiting, you will not go wrong when you choose to explore this area at the start. It covers eighty miles of the Caribbean Coast which means that you have plenty of sights to see here. Not only that but you can get a great view of the Mayan ruins too.
Aside from that, there are family resorts here that offer kid-friendly amenities. Think of a kids' club, teen clubs, and pools specifically for younger guests. The best part is that these clubs offer activities like rock climbing and even movie nights. This gives parents the opportunity to go on a date. In addition, there are walking trails nearby that first-timers can explore with their younger ones. Just make sure that you start early in the day to keep everyone busy.
La Paz
La Paz is one of the best cities in Baja California Sur with good reason. It may not be as busy as Los Cabos, but it offers activities that are suitable for the whole family. In fact, the waters here are calm and quite clear too. Bring your kids to the Catedral de Nuestra Senora de la Paz which was built in 1861. This ancient structure will impress your kids for sure.
Meanwhile, if you want to go swimming, then head to Playa Balandra. Here the waters are more suitable for the younger ones.
San Miguel de Allende
If you are itching to teach your little ones about a bit of Mexican history, this is the perfect spot to start. Home to several colonial architectures like the pink sandstone church, there is plenty to see and do here. For starters, you can go on a short walk nearby to see local shops and eateries. Have some ice cream here or go for a stroll along the gardens. Aside from that, there are open-air markets too where you can buy local produce and handmade products.
In addition, there is a toy museum here that will keep your kids entertained. You can explore the town on foot, or get a rental car if you prefer. Me, I prefer to explore on foot because I get to see hidden gems along the way. Of course, don't forget to try the local cuisine here. I guarantee that even your kids will love dining here.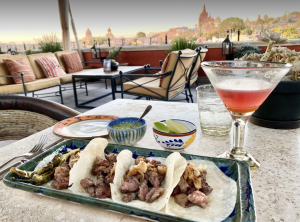 Where to Stay in Mexico
Yes, Mexico is home to the best beaches. However, it is also home to inclusive family resorts too. This is not surprising as the country takes pride in being a family destination across the globe. After all, with its year-round gorgeous weather, crystal-clear waters, and white sandy beaches, it's hard to resist the temptation of just lazing under the sun. That said, I know you are thinking about where to stay. Well, you are in luck because I have narrowed down resorts that are suitable for families of all sizes.
Azul Beach Resort
Splurge on your stay at Azul Beach resort and get pampered right from the moment you arrive. They have spacious rooms as well as swim-up suites to choose from. In fact, you will feel like a celebrity especially when you get to see the luxurious amenities waiting for you here. Not only that but they do have activities that are suitable for their more younger guests.
Azul Beach Resort also has an adults-only side where parents can visit when they are on a date. Don't worry, there are kids' clubs here where they can leave their kids. In fact, I suggest that you take this opportunity to pamper yourself in the hotel's wellness spa.
Grand Velas Riviera Maya
Meanwhile, Grand Velas lies between the jungle of the Yucatan Peninsula and the Caribbean Sea. This all-inclusive resort provides three options to its guests. If you are here with the whole family, go for the AMBASSADOR option for a truly remarkable experience.
Grand Velas has 195 rooms for you to stay in. Each room has its own waiting room, jacuzzi, and other home amenities too. In fact, you will feel at ease when you reach your rooms. What's more, the ocean views here are amazing. You can admire the view from your private terrace.
Grand Residences Riviera Cancun
If you are thinking of beachside luxury then you need to consider this brand. One of the reasons why I recommend this place is because it caters to different types of travelers. They have everything you need to keep you happy and comfortable too. The family suites are spacious and stunning to look at. Add to this modern amenities and you will feel right at home.
I like the fact that they have different activities that are sure to keep everyone entertained. For starters, they can do arts and crafts, play games, and even watch a movie. Teenagers have clubs to socialize in, while parents can enjoy some "us" time.
Velas Vallarta
Grand Velas Vallarta is yet another family-friendly hotel that you can stay in. In fact, your kids will love their time here especially since there is a kids club. Sitting on 10 acres of oceanfront beach, this stunning resort gives you easy access to its amazing beaches. Your little ones will have fun at the club because there are plenty of activities to keep them entertained. You can use this time to get pampered or just go out on a date with your partner.
Love Me Some Mexico!
Making a list of the best cities to stay in Mexico for kids is harder than it looks. After all, there are several options to choose from. The same goes true when choosing a resort to stay in. You can find some that are within walking distance from popular tourist hotspots. Others are within the Hotel Zone. Whatever location you are interested in, most of these inclusive resorts have multiple amenities at your disposal. Think tennis court, fitness center, and wellness spa too.
Depending on the hotel that you are staying in, some have water slides for their younger guests. Of course, adults can have some fun too. There are bars here that have live music to accompany you as you have a drink or two. Aside from that, good food is always available in these resorts. After all, they were prepared by international chefs. This is one of the things that I look forward to whenever I travel.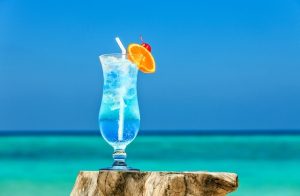 After indulging in good food, you are probably eager to take a nap. Fortunately, the family suites in most hotels can accommodate large families. There are three-bedroom suites with a private terrace and modern amenities at your disposal. The family suites are perfect to stay in because they are beautiful to stay in.
I understand if you have a hard time choosing where to stay and go in Mexico. For me, a good rule of thumb is to consider what activities that will engage your little ones. Swimming is possible as long as there are gentle waves. Some areas have strong currents that are not ideal for inexperienced swimmers. If you can, time your trip here for seasonal activities. One example is the humpback whale season. This is just the icing on top of the cake once you see them.