When I tell you that there is more to St. Augustine, Florida than originally meets the eye. it's true. There is a charm here that will capture your heart and make you long for more, especially if you only stay for a little while. I had a chance to talk to a few locals and they tell me they love living here!
---
The Charming Side of St. Augustine, Florida
Florida's Waterfront Revisited
---
---
For me, this was my third stop on a road trip from Savannah down thru St. Simon Island and then on to St. Augustine, FL. Honestly, I loved this road trip and it is easy to do. As you know, I fell in love with Savannah, enjoyed the beaches of St Simon Island, and told you about the "kitschy" side of Saint Augustine.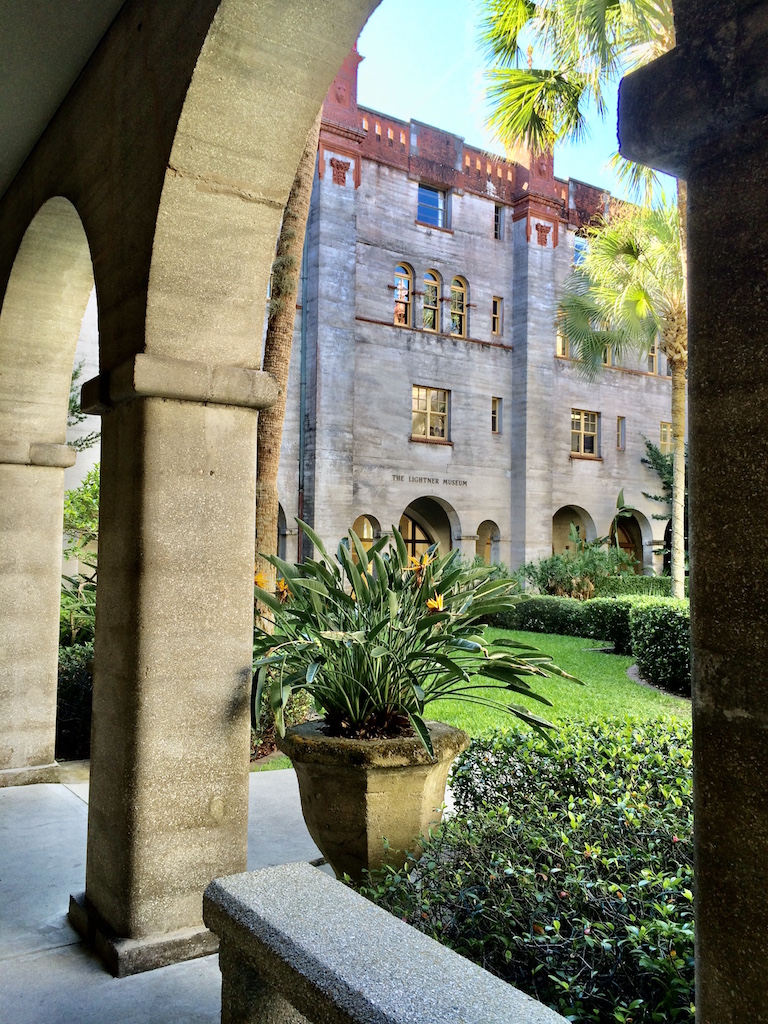 So now you will learn about the charming side of St Augustine Florida. She will take your breath away!
---
The Charming Side of St. Augustine, Florida
Florida's Waterfront Revisited
---
St. Augustine, Florida, is known as the oldest city in America, in fact, this ancient city is filled with tons of history and things to see and do. This waterfront community reflects the Spanish and Colonial heritage that I love so much.
With old brick streets crafted from coquina shells that wind through the historic district, St Augustine exudes some sort of ancient Southern magnetism that won't let you forget it. She has old buildings that have remnants of the old city wall perching on the shimmering Matanzas River banks.
So read on for a fun-filled few days in St. Augustine Florida.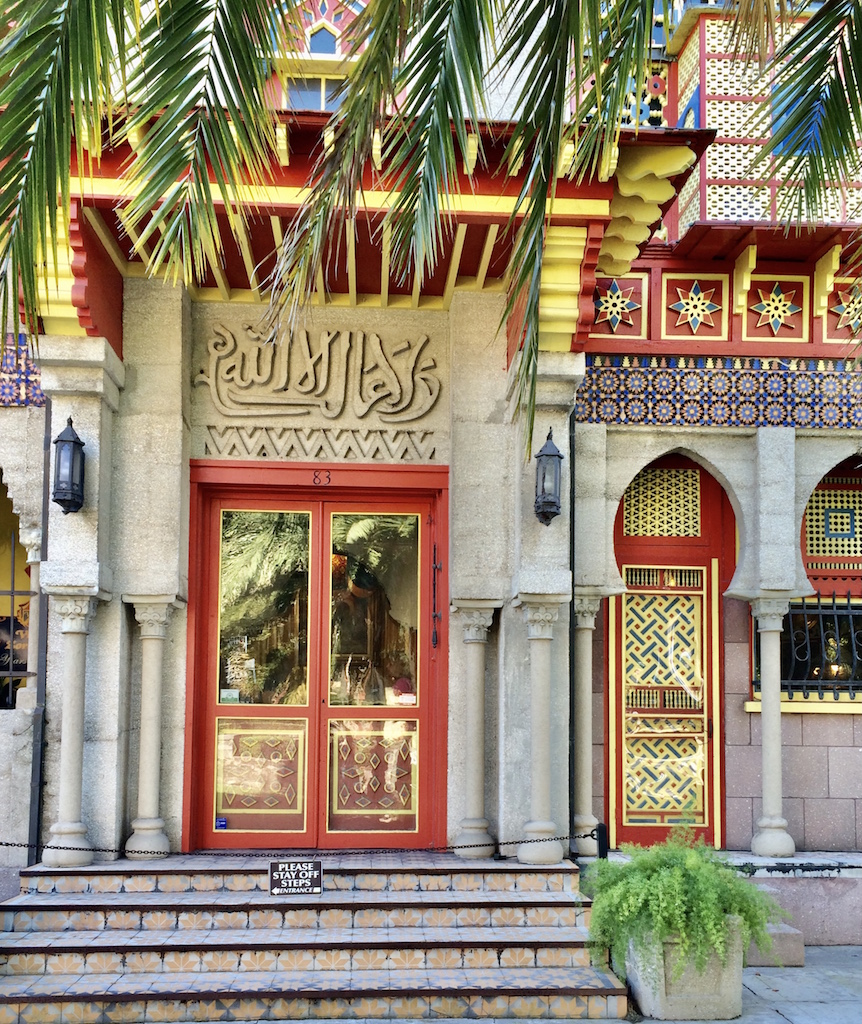 The Sunshine State – Saint Augustine Florida
If you think the Sunshine State is all about theme parks like Epcot, Walt Disney World Resort, and Sea World, then you probably haven't been to St. Augustine. This continuously occupied European settlement in North America is the oldest city in the entire US country.
St Augustine is full of Spanish colonial and Moorish-style architecture, plus tons of history, iconic cultural sites, and unspoiled beaches. She really is hard to miss.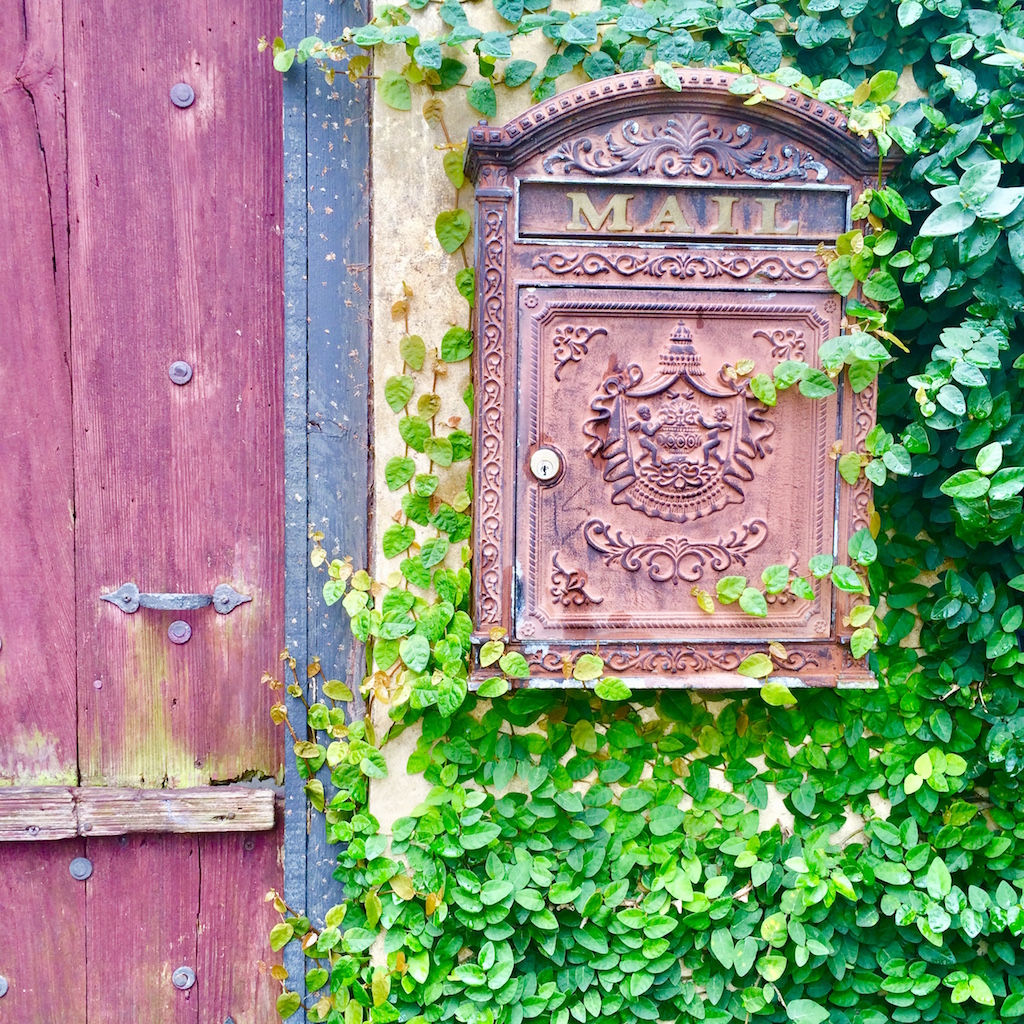 You can explore the city's 144-block Historic District on foot. Once you step through its massive city gates, the ancient city of Saint Augustine will captivate you. The water at the city's Fountain of Youth may not transport you back to your youthful days, but there is plenty of magic going on in St. Augustine's brick streets.
Charming Side of St Augustine
#1 Walk the Neighborhood of Matanzas Bay
Here are a few photos from walking around in the neighborhood of historic St Augustine. You will enjoy taking a walking tour of the area.
#2 Tour Flagler College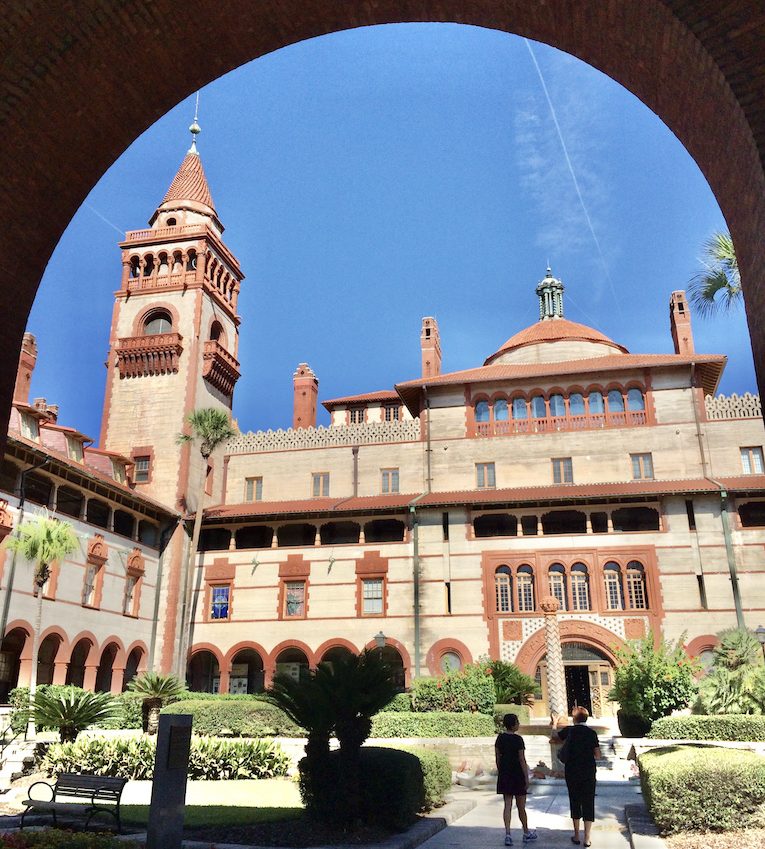 Within walking distance from the Bayfront Marin House, I was able to make my way to the historic district, where my first stop was Flagler College. How on earth can a college be a tourist stop you might ask? Well, this place is particularly beautiful and you will notice it right away. At one time, it was once the most luxurious hotel in all the land! Founded by Henry Flagler, you will hear a lot about one of the founders of Standard Oil here and at the Lightner Museum across the street as well.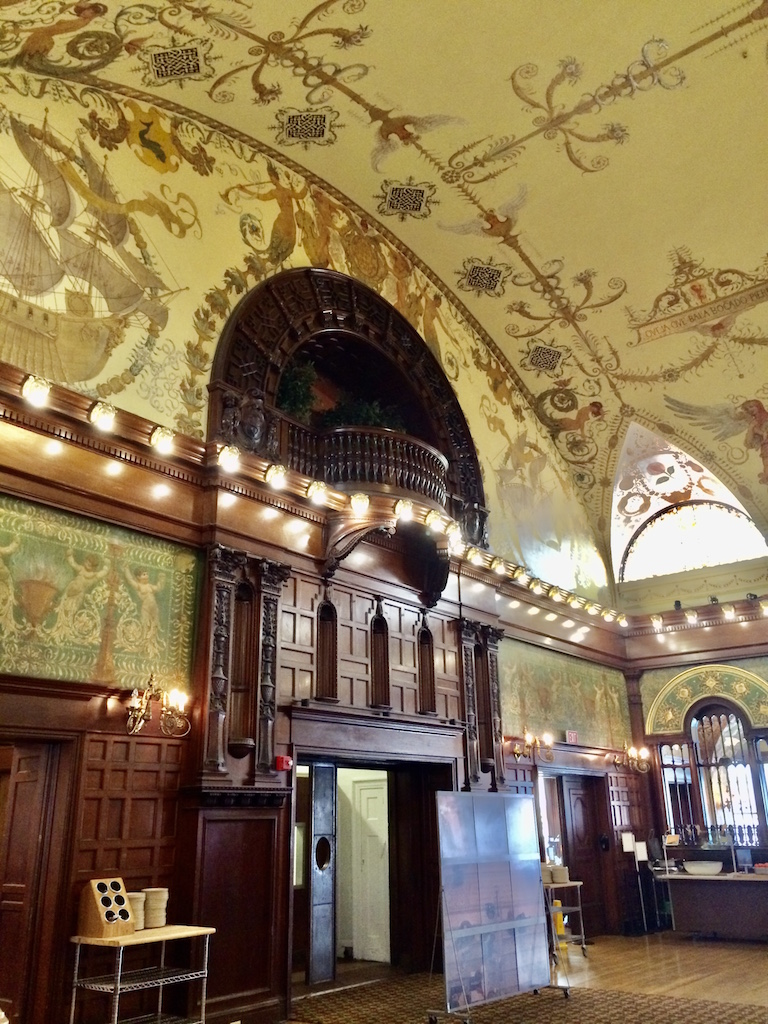 Flagler College is a Liberal Arts School
The funny thing about Flagler College is that it is a fully-fledged liberal arts school today and opened in 1968. An actual student from the college gave the tour I went on and she was terrific, by the way!
Flagler College architecture is spectacular and a must-stop on your first trip to St. Augustine. The college's dining hall itself still has originally installed Tiffany glass-stained windows and a few of the rooms still contain era furniture. It is quite a unique experience to visit Flagler College.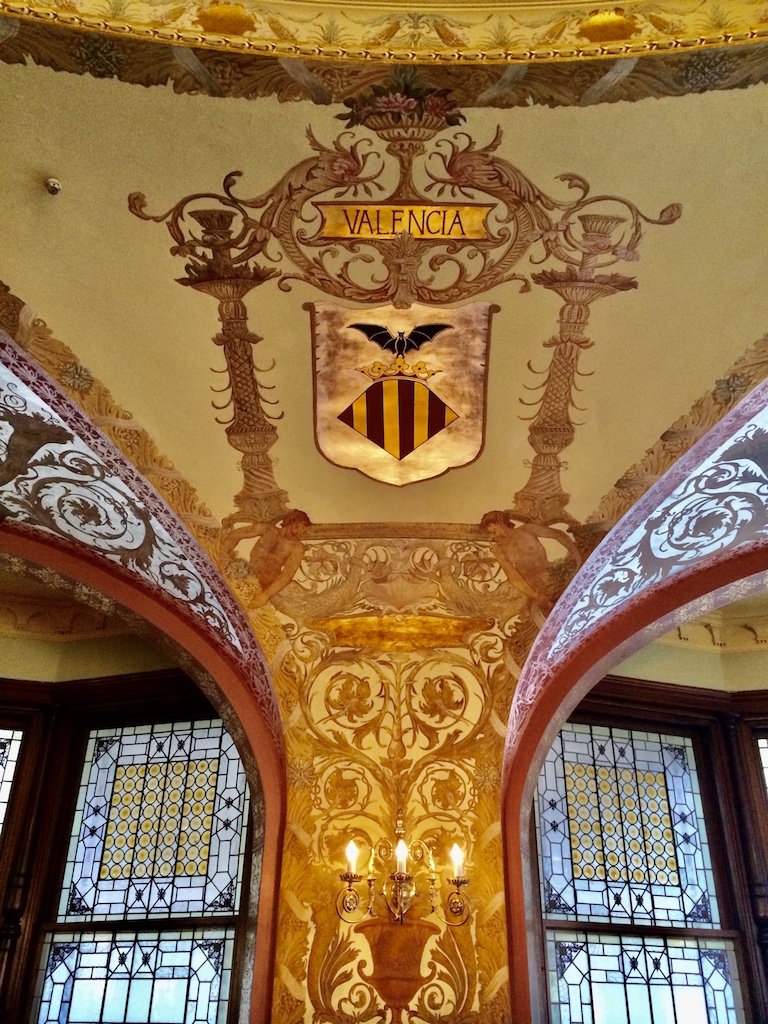 #3 Visit the Lightner Museum
No visit to St. Augustine would be complete without a trip to the historic Lightner Museum. Located in the heart of downtown St. Augustine, the Lightner Museum is housed in an iconic landmark building and is enjoyed by both tourists and locals alike.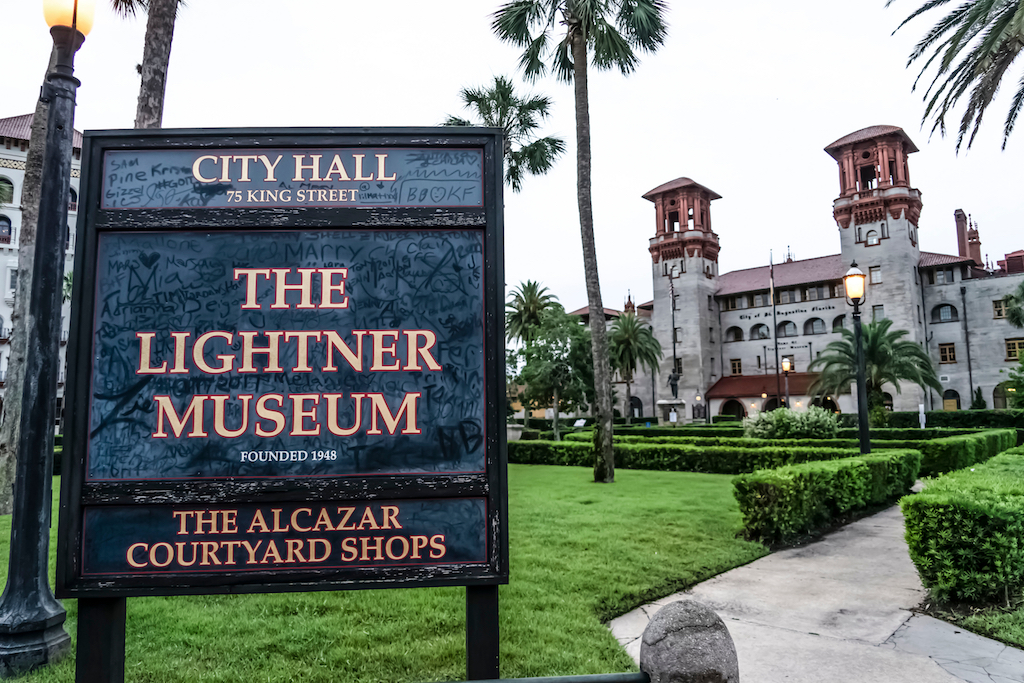 The Lightner Museum is housed in the former Alcazar Hotel, which was built by Henry Flagler in 1888. In 1948, Otto C. Lightner converted this empty hotel into a museum. It contains his vast collection of antiques, artifacts, and decorative and fine arts from his collection.
It has a total of four floors that display his blown glass, furnishings, paintings, Victorian art, and other natural specimens. He also has a lot of art nouveau works and oriental art. Its former swimming pool, which was the world's largest indoor swimming pool of the day, is the site of the only Cafe Alcazar.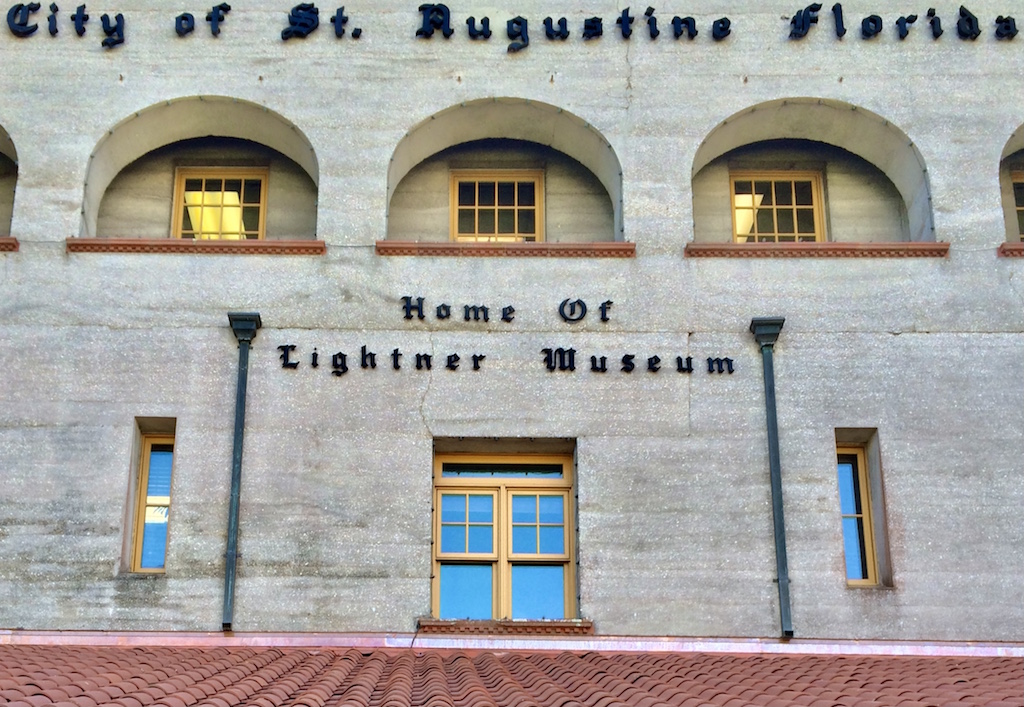 #4 Ride the Trolley Car in St Agustine FL
I suggest after Flagler College and the Lighter Museum that you purchase tickets for one of the trolley car companies. That way you can do a quick sweep of the neighboring attractions without having to walk too much. I enjoyed the ease of a trolley to get me around town and to show me all of the sites.
#5 Ripley's St. Augustine
There are two trolleys that do the loop around the city's historic and "kitschy" sites: the green Old Town Trolley Tours and the red Ripley's St Augustine Sightseeing one. I took the first trolley that picked me up close to the Lightner Museum. The trolley tour guides narrate the city's history as they drive you from one stop to the next stop. One of the first stops I wanted to get off on was at the Old Fort, better known as Castillo de San Marcos National Monument.
The second trolley ride is Ripley's St Augustine Sightseeing Train Tour. This tour has been capturing the hearts of tourists since 1953 and takes them on a historical ride, starting at Ripley's Believe It or Not! This is the perfect ride to take with your family to enjoy the unusual and fun side of Saint Augustine, Florida. Other Ripley adventures include the Haunted Castle Investigation (open Fridays and Saturdays) and the Ripley's Bayfront Mini Golf.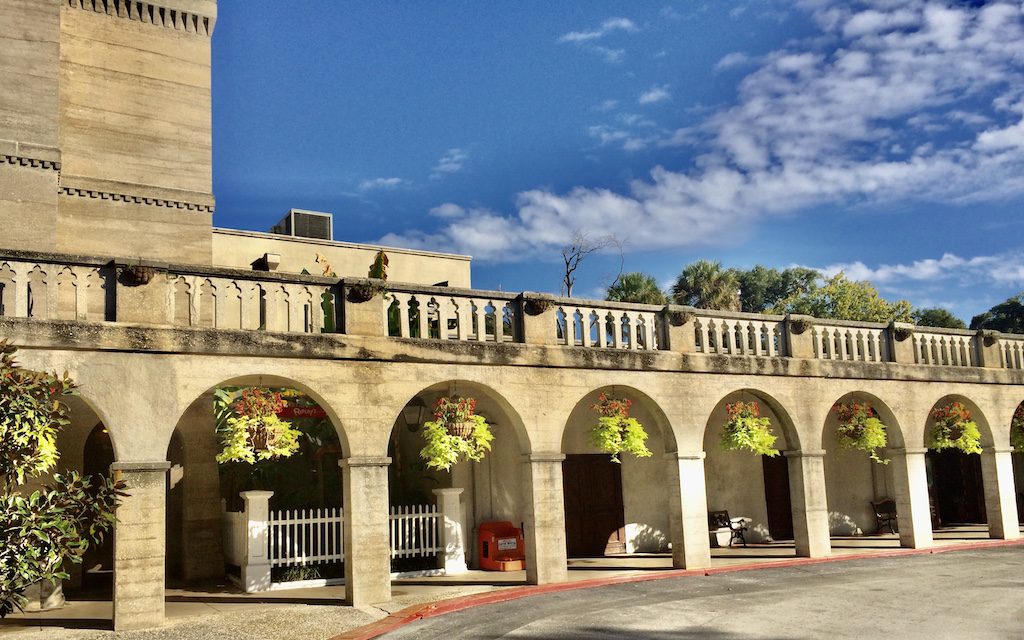 #6 Castillo de San Marcos National Monument
Once I got off on this oldest city stop, it wasn't too hard to find the Castillo de San Marcos. It is the oldest masonry fort in the continental United States and was constructed by the Spanish in 1672. It is definitely worth a look around.
As I walked around the Castillo De San Marcos, I saw rangers that were dressed up in period clothing to add a more dramatic effect for guests. Similar to the gladiators outside the Colosseum in Rome, these rangers are available to take pictures and answer history questions about the fort. This attraction is especially fun for kids who get to make their own colonial-era toys, build a paper cannon, and even build their own fort!
#7 Oldest Wooden School House
The fourth stop on the Trolley Tour will bring you to the 18th century Oldest Wooden School House. This schoolhouse was originally owned by the Genoply family who transformed the second part of their home into a classroom for the Minorcan children. This house is situated in the heart of the historic district downtown area and makes for the perfect stop in this charming town of Saint Augustine, Florida.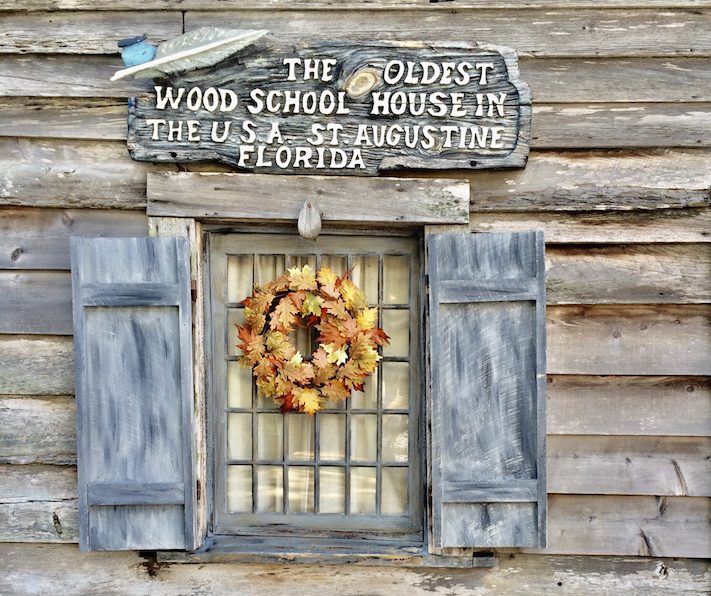 Outside the house is a small water fountain that displays a statue of two children in an embraced pose under an umbrella. There is also a courtyard that has more statues of children. The interior of the house depicts a classroom scene, complete with students, a teacher behind a desk, and the classic red apple on the teacher's desk.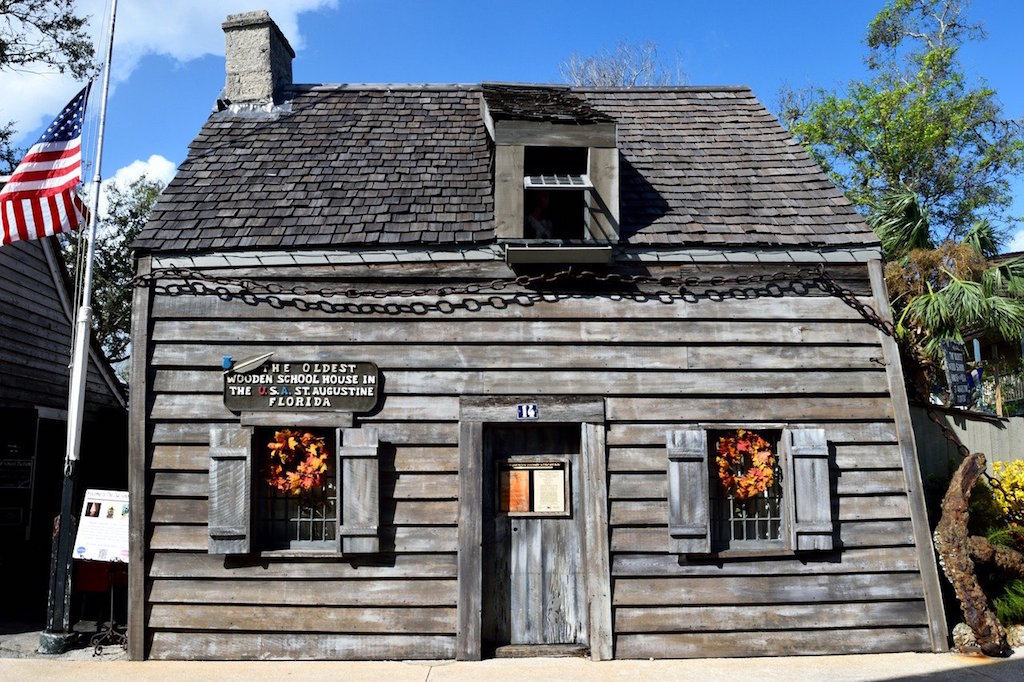 #8 Fountain of Youth Discovery Park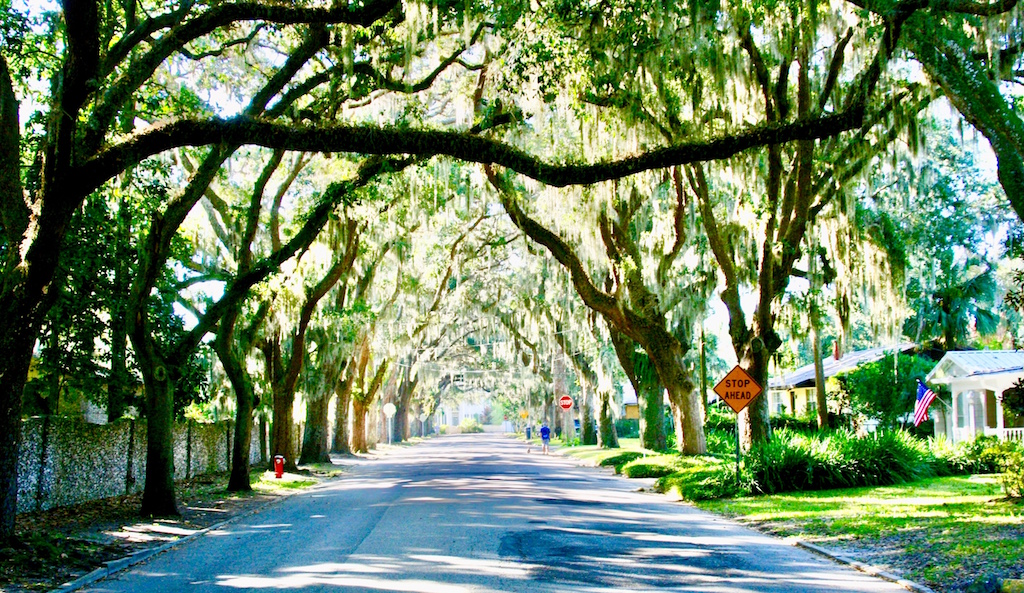 If there was one thing, I could say about St. Augustine Florida is that it is filled with historical sites that are both intriguing and interesting to learn about. The Fountain of Youth is an archeological park and was the first official tourist attraction of St. Augustine.
Over the years many stories have been told about Ponce de Leon visiting this fountain for its magical power, a Spanish king who wanted to be young again (by drinking the park's water), and the mysterious longevity of the St. Augustine locals.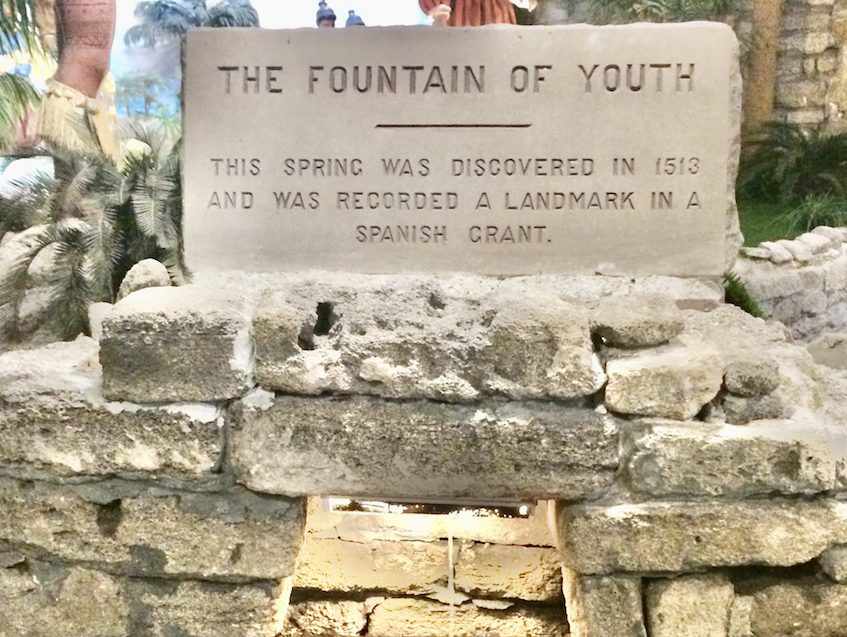 While many of the stories may be false or legend, there is one thing that is true- it is absolutely beautiful to visit. The pavilion at this park offers a venue for people to celebrate special events such as a wedding. The many exhibits at this park include The Spring House, Navigators Planetarium, Timucuan Village and Burials, Spanish Lookout, and the Founders Riverwalk.
#9 Saint Augustine Lighthouse
Standing at over 165 feet above sea level is the St. Augustine Lighthouse and Maritime Museum. This lighthouse offers a stunning overview of the ocean and the city. Visitors can walk around the lighthouse and admire the Maritime Archaeology and Education Center, check out the souvenir shop, and climb the 219 stairs to the top of the lighthouse.
The black and white stripes that decorate the lighthouse are beautiful and have a peculiar design that makes it stand out among other Florida lighthouses.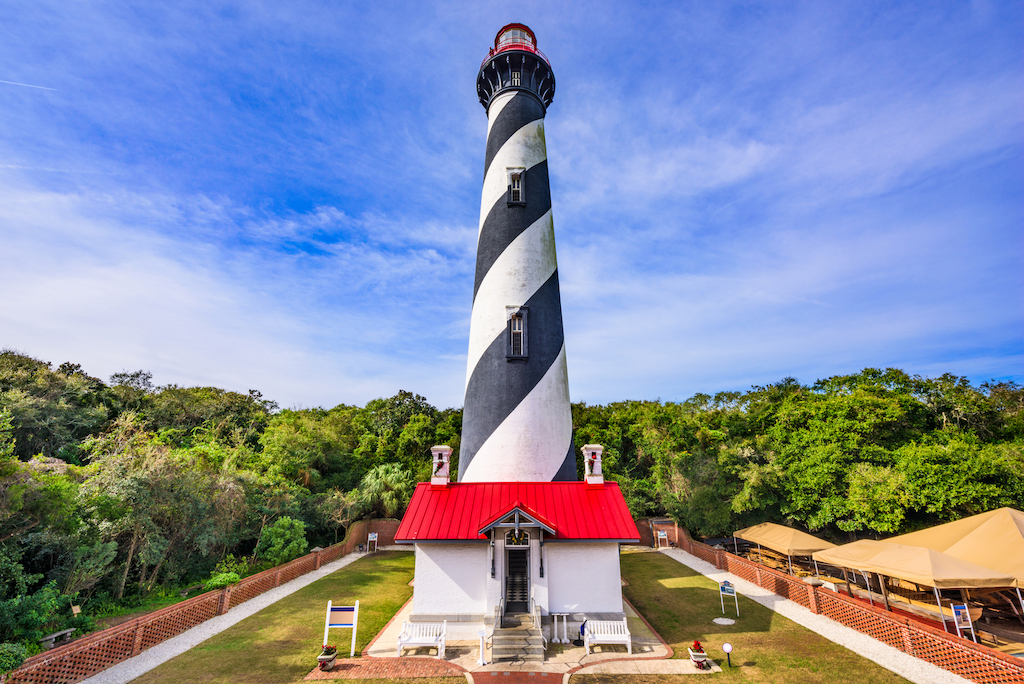 One of the ghost legends is that one of the lighthouse towers calls out to live and dead souls of the ocean and brings them home. There are also ghost stories about children and a man who hung himself in 1929 who haunt the lighthouse.
#10 Augustine Alligator Farm
If you want to enjoy most of the stops of the Trolley Tour, then stop 14 is the Alligator Farm. This farm celebrated its 100-year anniversary in 1993 and has been a fan-favorite among tourist attractions in St. Augustine, Florida.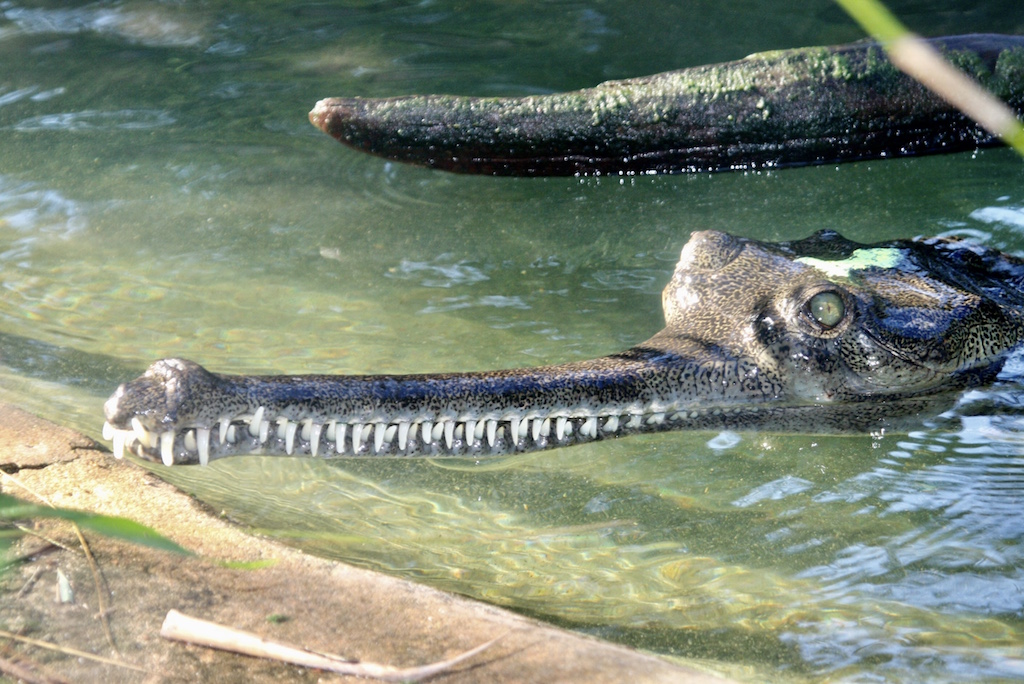 At this farm, visitors can witness a live feeding of the Albino Alligators. Aside from alligators, there are also several animals that roam around this farm such as crocodiles, herons, toucans, monkeys, and wood storks. A relatively new activity at this farm includes a zipline adventure over the alligator pits!
#11 The Beaches of St. Augustine
Florida is known for its stunning beaches and it wouldn't be a complete vacation if you did not visit at least one beach in St. Augustine. A historical value to visiting the beaches is that you can step foot on the same beaches that Spanish explorers walked on over 300 years ago!
The most popular beaches in St. Augustine include South Ponte Vedra (which is dazzled with sand dunes), Vilano Beach (which is a fishing lover's perfect beach), and St. Augustine Beach (which includes a pavilion, concessions stands, and a playground).
The Fort Matanzas National Monument Park doubles as a beach and a popular attraction for activities such as fishing, bird watching, kayaking, boating, and hiking.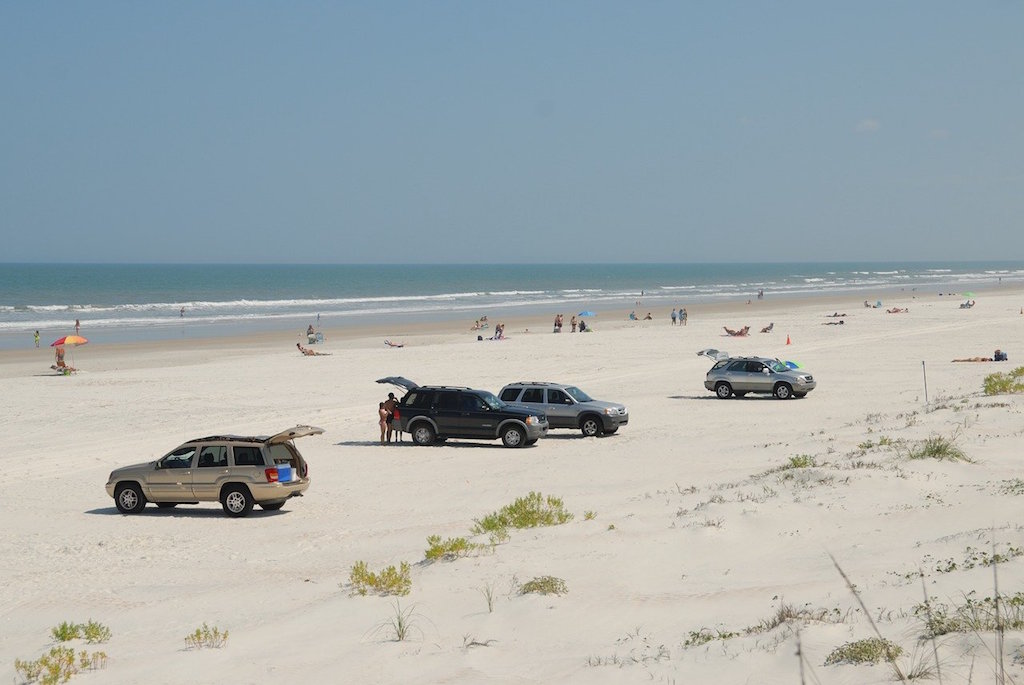 #12 Take a Ghost Tour
The type of ghost tour in St. Augustine you can choose from varies from a trolley tour, walking tour, and even a boat tour. Since 2002, the most original ghost tour is the Pub tour, which takes you on a journey on the Pub Hearse Ride to the most haunted bars in the city.
A visit to the Huguenot Cemetery and scary ghost stories from an expert is what you will enjoy with the Secrets of St. Augustine Ghost Tour. The Old Town Trolley Tour offers a 1-hour ghost tour along the streets of the city while being spooked at spots such as the Old City Gate and Tolomato Cemetery.

#13 Tour the Old Jail
The P.J. Pauley Jail Company, which built the famous Alcatraz prison, is responsible for building the 1891 Old Jail in St. Augustine. This jail was known to hold the most violent and horrible criminals between 1891 and 1953. A tour of the old jail would certainly include stories about the infamous jailbirds, visits the cells, the sheriff's quarters, and the museum. You can book your Old Jail tour by clicking here!
#14 Visit St. Augustine Distillery
As long as you are 21 years or older, you are allowed to visit the St. Augustine Distillery. It is one of the oldest distilleries in the state and independently owned. The owners of this distillery have made it a point to use local products, collaborate with local farmers, and use the best quality products to make top-of-the-line merchandise.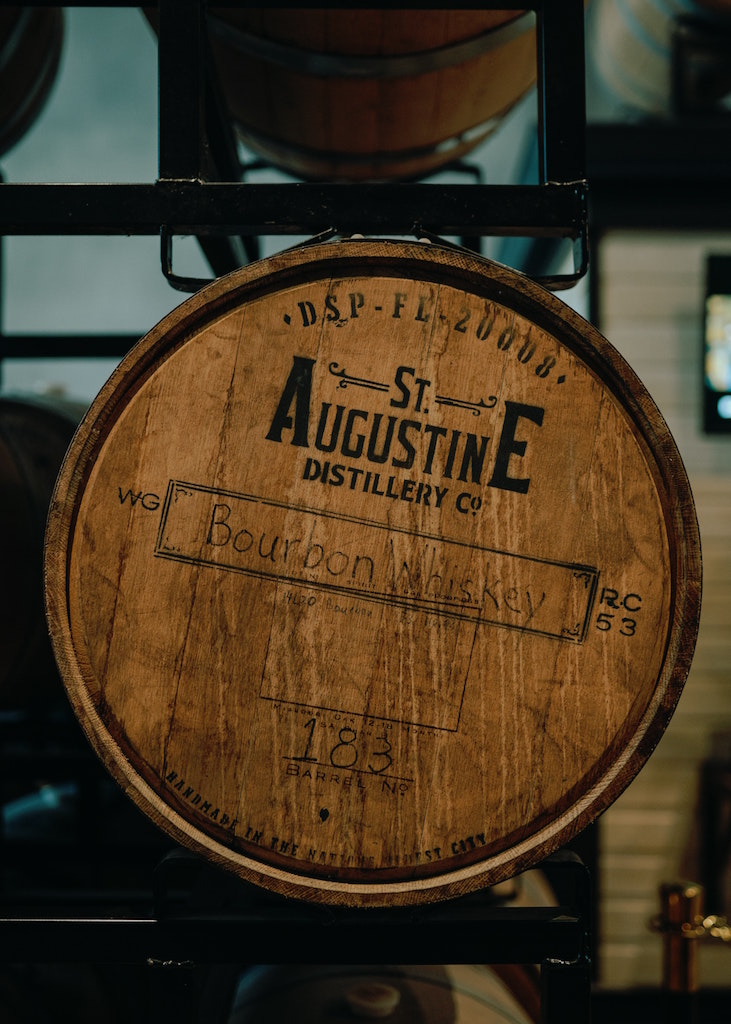 Here are some of the spirits created at this distillery:
Florida Straight Bourbon- made with cinnamon marshmallows, dark cocoa, and takes like baking spice and chocolate.
The Saint Bourbon– 11.4 proof and is an award-winning bourdon. It is made with toffee and citrus to give a sweet and silky taste.
Pot Distilled Rum– The light and bright clarity of this rum is made with anise and black tea to give you a sweet and woody taste.
Florid Cane Vodka– This clear-colored vodka is 80-proof, made with cane sugar and grass for a sweet and floral taste.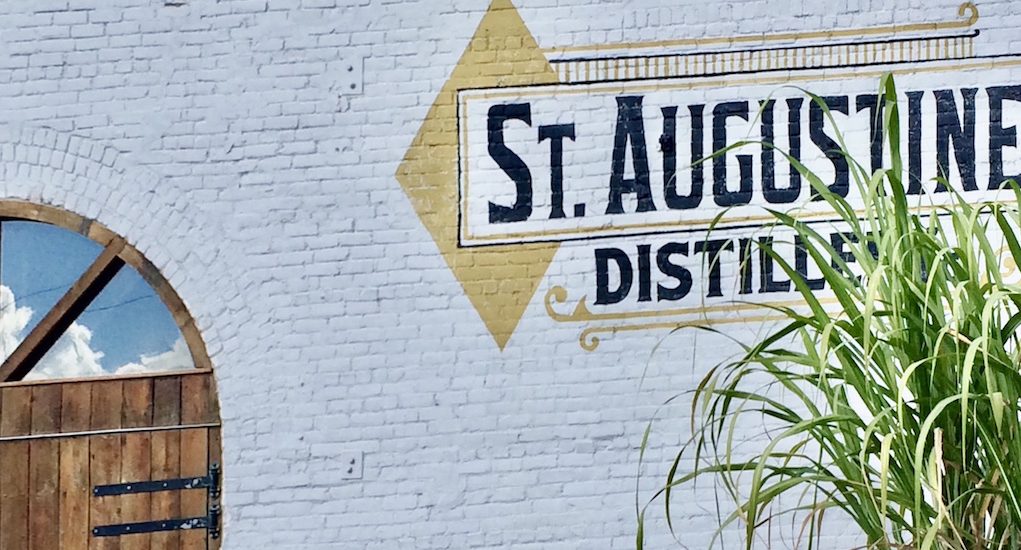 #15 Food And Candy Stores
Afterward, you might want to try some of the sweet sides of St. Augustine! You can start your tour with a delicious coffee, latte, or iced tea to wake up before you go back in time. You will discover more on this St. Augustine chocolate ride than you ever imagine, as you explore mom-and-pop candy stores and local bakeries. This is a fun and exciting tour!
#16 Basilica Cathedral
The Cathedral Basilica of St. Augustine, Florida is absolutely breathtaking and looks like something you would find in Europe, not in a small yet charming city in the US. It is a stunning cathedral adorned with statues, sculptures, and frescos.
This cathedral was inspired by the Spanish residents who wanted to bring their Catholic religion into the heart of the city. The Neoclassical style of this cathedral brings forth embellished holy doors, the main altar, and a side chapel.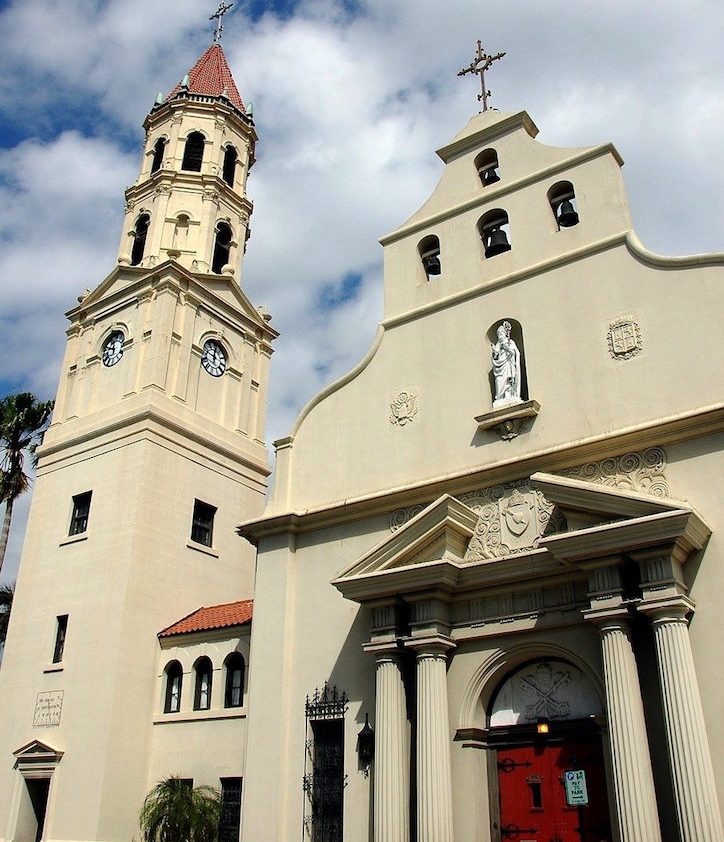 #17 Colonial Quarter
You can immerse yourself in the historical part of the Colonial Quarter, which takes you to a time when the Spanish governed the city during the 18th century. For a relatively low admission fee visitors can enjoy the guided tours, learn about the blacksmiths, walk through history and climb the 35-foot watchtower. You are sure to have a great time watching a cannon get fired, the loading of a muzzle, and the intricate details of the 18th century come to life.
#18 Excelsior Museum and Cultural Center
Located at 102 Martin Luther King Ave is the Excelsior Museum and Cultural Center, which was the first school for African Americans. This school was originally built in the late 1800s and then renovated in 1925. This school was the learning center for many people who grow up to become nurses, educators as well as Henry and Kat Twine and NFL Star Willie Gilmore.
#19 Potter's Wax Museum
Wax museums are an interesting place to get a somewhat "real-life" view of all types of famous people. At the Potter's Wax Museum you are sure to be in for a treat of the best replicas of figures such as Princess Diana, Johnny Deep, Albert Einstein, Austin Powers, Michael Jordan, Harry Potter, and Voldemort.
In fact, Potter's Wax Museum was the first established Wax Museum in America. They have over 150 wax figures and more than 50 years of history. I don't know about you, but I think Johnny Depp looks pretty real in wax!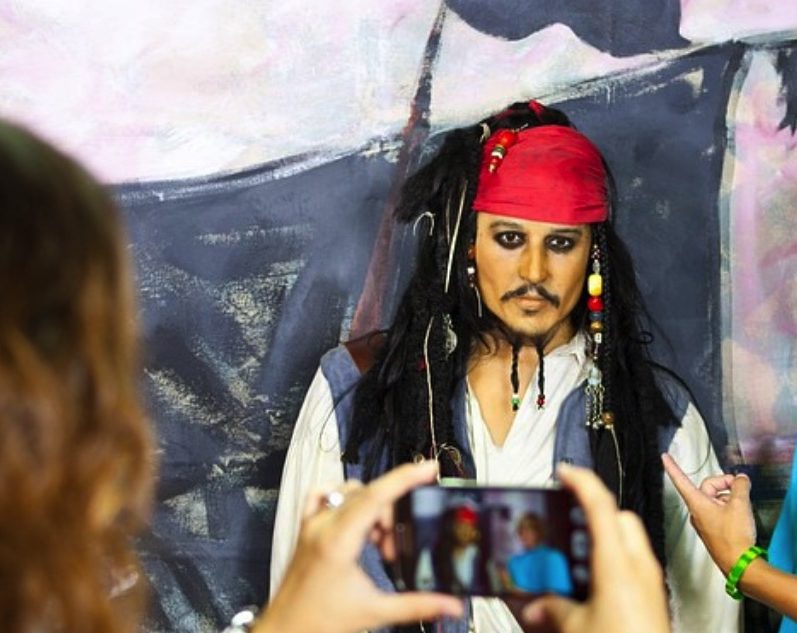 #20 Saint Augustine Wild Reserve
In 1995 the Saint Augustine Wild Reserve was funded by Deborah Marlene Warrick. The main goal of this wild reserve is to protect abandoned and exotic animals. Unlike the normal zoo animals, this will reserve offers viewing of species such as Arctic wolves, African lion, hissing cockroach, and birds.
The newest family members of this wild reserve are the Black and Spotted Jaguars. Visitors can tour this wild reserve via appointments only on Monday, Wednesday, Friday and Saturday.
#21 Saint Augustine Pirate and Treasure Museum
The Trolley Tours makes its 5th stop at the St. Augustine Pirate and Treasure Museum. This museum is an awesome place that transports its visitors to an authentic Era of Piracy. Since its' opening in 2005, owner Pat Croce has been collected piracy artifacts such as The Journal of Captain Kidd's Final Voyage, the Treasure Chest of Captain Thomas Tew, flags, cannons, and a piece of gold! Expect to walk along with a recreated set of Port Royal, complete with cobblestones streets and the main deck.
#22 St Augustine Winery
Along this path are several wineries in the St. Augustine area, the most notable and loved is the San Sebastian Winery. Located a few minutes from the historic downtown of St. Augustine is the family-owned San Sebastian Winery.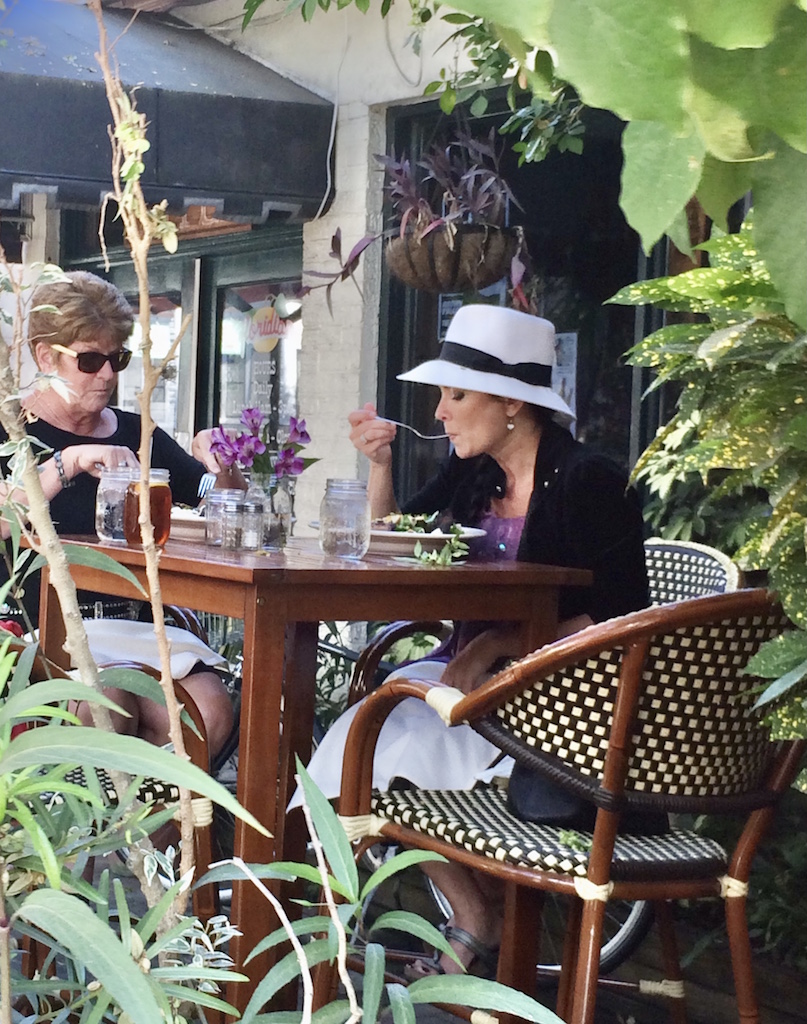 Since opening in 1996, this winery has won awards such as 2020 Double Gold for the Blanc De Fleur at the Florida State Fair, 2019 Silver at the Los Angeles International for the Cabernet Sauvignon, and 2020 Double Gold at the Florida State Fair for Vintners Red.
Tours and Tasting are available daily and you are sure to enjoy the Premium Wines. Due to certain travel restrictions, if you cannot get to St. Augustine, Florida then you should order the San Sebastian wine on their website.
#23 Stop by the Tini Martini Bar
Do you take your martini shaken? Do you want it stirred? Stop on by the Tini Martini Bar at the Casablanca Inn. It doesn't matter how you like your cocktail, there's an entire menu of martinis and cocktail choices for you.
This jewel-box of a tiny martini bar is the perfect spot for live music and people watching. So head on over to the patio verandah for waterfront views, as you sit and listen to cool jazz. Bay winds sway the palm trees as you watch the yachts go by. They will envelop you in tropical comfort. The Tini Martini bar boasts a beautiful location and view of the Matanzas Bay from the Casablanca Inn.
#24 Have an Empanada at the Spanish Bakery & Cafe
The Spanish Bakery & Café is nestled under St. Augustine's famous historic Cedar tree for over 50 years. It has been family-owned since 1965! They are serving empanadas, gazpacho, sandwiches, soups, and salads made fresh by their on-site chefs. Open 7 days a week 11 am to 5 pm!
When you add in the above itinerary with the one mentioned in my "kitschy" article about St. Augustine, you have a complete guide to a day's activities in St. Augustine.
Be sure to stay around a bit longer to truly experience America's oldest city.
Since its founding in 1565, the charming St. Augustine, Florida has captured the hearts of locals and visitors alike. This 'Ancient City' has some of the oldest structures in the southern part of the US and charming spots to explore. Take your pick of any of the places listed above and you are sure to have a marvelous time in St. Augustine, Florida! Pick a few spots along the way in this charming, yet quirky town of Saint Augustine, Florida.
Where to Stay in St Augustine?
Stay at a few Bed and Breakfasts – Casa de Suenos
Recently named "one of the 10 most walkable cities in the United States," historic St Augustine offers you a stroll along their brick-paved streets, historic attractions, and art galleries. But what else does it offer? A chance to stay at an old-fashioned "bed and breakfasts place"!
One of my favorites is Casa de Suenos Bed & Breakfast. Casa de Suenos is close to everything, and far from the ordinary. Known as the "house of dreams." with seven guest rooms overlooking the Old City streets. A stay at Casa de Suenos B&B is truly a dream.
Bed and Breakfast – Bayfront Marin House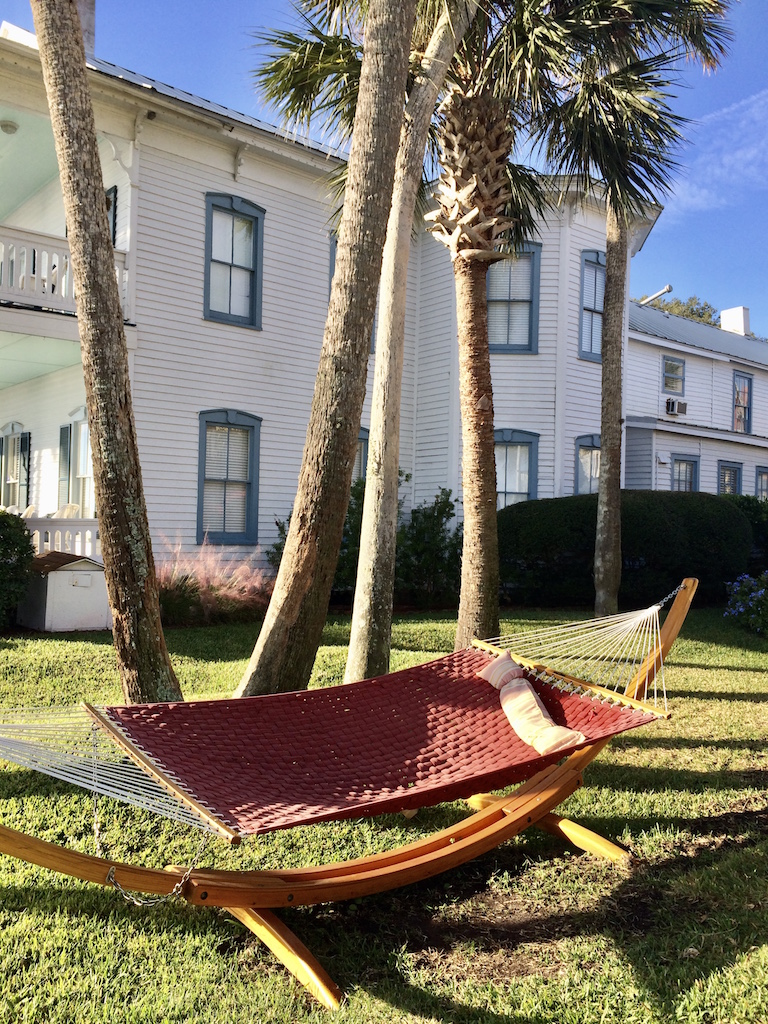 I also stayed at the well-located, colonial Bed & Breakfast called the BayFront Marin House right in front of Matanzas Bay. My room was exquisite with fancy decor and had so many extras, including my very own electric fireplace and a body/rain shower that was out of this world!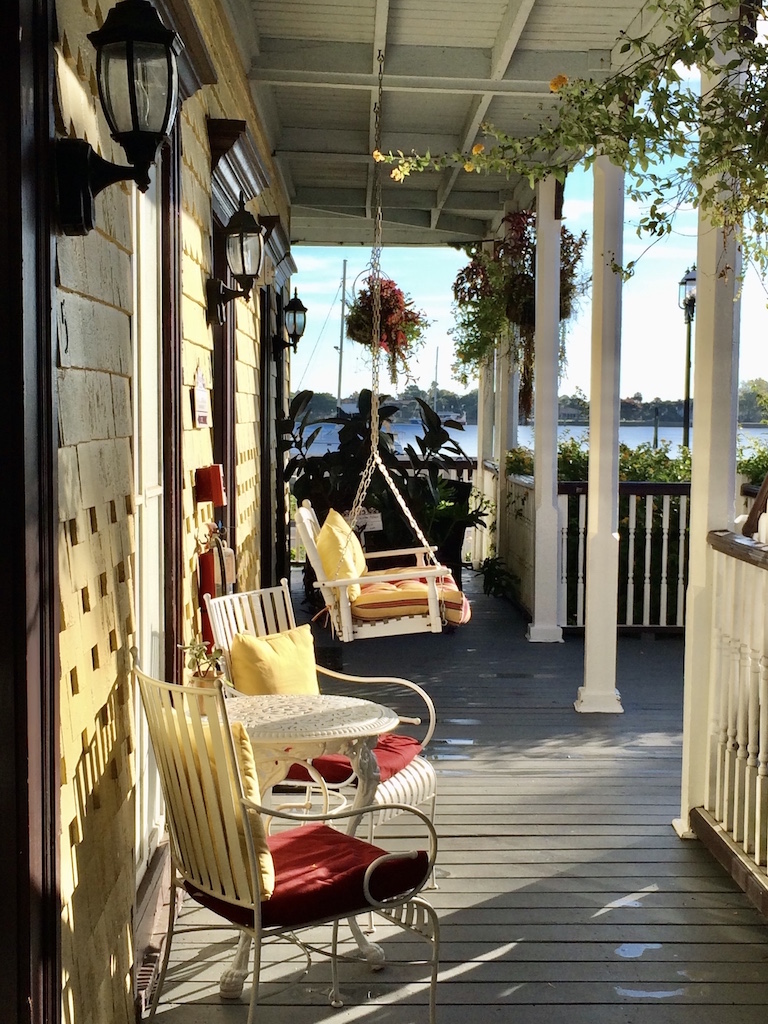 I cannot say enough about how comfortable I was at this bed & breakfast, and how well treated I was by the staff. I had heard so many wonderful things about the owners, but in the end, the gentleman owner ended up not being on-site, and sadly I did not get a chance to meet him.
But I love how the owners train their staff and how smooth things went when they are not around. The staff of this bed & breakfast took care of everything I needed. They were very pleasant, reminding me of that southern charm that I love and came to the South to experience.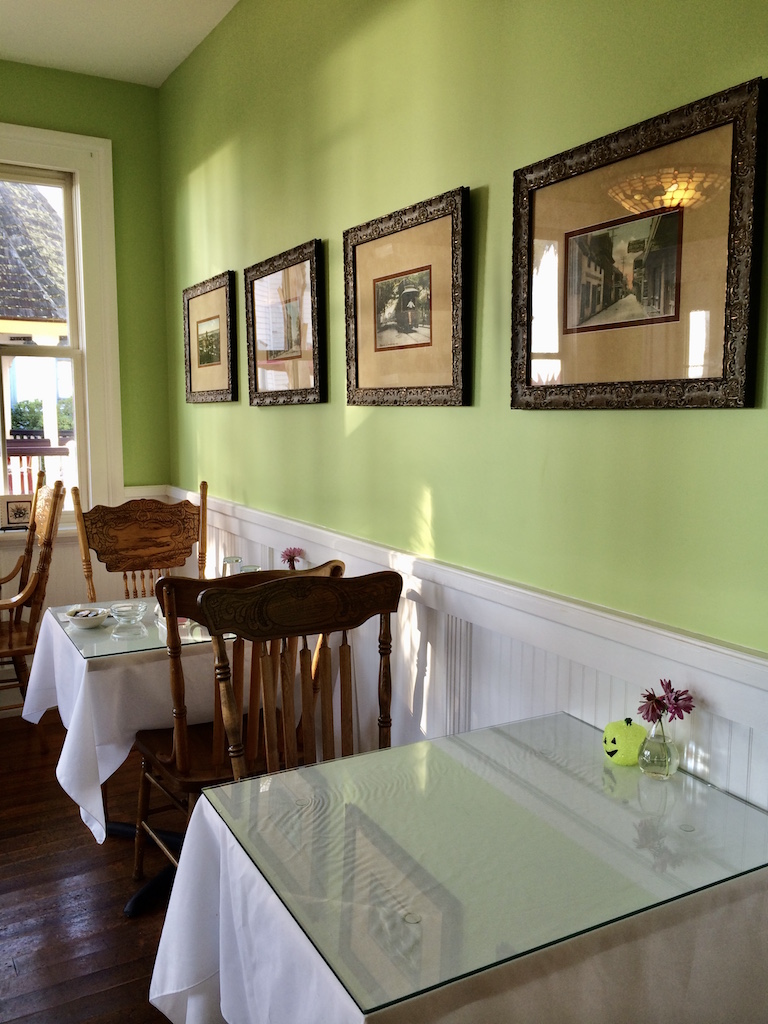 You can find many more photos of historic St. Augustine's Hotel Ponce de Leon (aka Flagler College) on PointsandTravel's photo album page
Disclosure: This road trip to St. Augustine was sponsored by Florida Historic Coast, the official tourism board to St. Augustine.