If you have always had a penchant for travel like me, the chances are that you may have already done the slumming style of backpacking when you were younger. I never did, but you may have. I knew plenty of people in their early twenties who made their way to Mexico, Thailand, India, or Malaysia and ventured across different terrains, backpacking along the way.
Hostels were their accommodations of choice and they didn't plan too much as spontaneity was probably the order of the day. Now, fast forward to today and maybe you crave that sense of adventure once again. However, you don't yearn for the shoestring budget, the subpar sleeping quarters, and the dodgy street food. Instead, why not have a go at the latest trend in travel and do some luxury backpacking with the best luxury backpacks of all time?
The freedom that backpacking affords is life-affirming, but there's nothing to say that you can't put on a front-loading backpack and then stay at a five-star hotel, instead of hostel hopping. So if you are keen to embark on a new travel adventure, it pays to take a decent chunk of time off work. You can't immerse yourself in a new culture in a week. If you can, try and go for a month. It doesn't matter where you are heading to, you want to see how the locals live, learn the lingo and venture off the tourist trail.
What is Luxury Backpacking?
Luxury backpacking tends to be the travel of choice by the more discerning and older traveler who understands the need for comfort, good food, and hot water from a shower! Take a look at the sort of planning that you need to consider when looking at your next luxury backpacking adventure.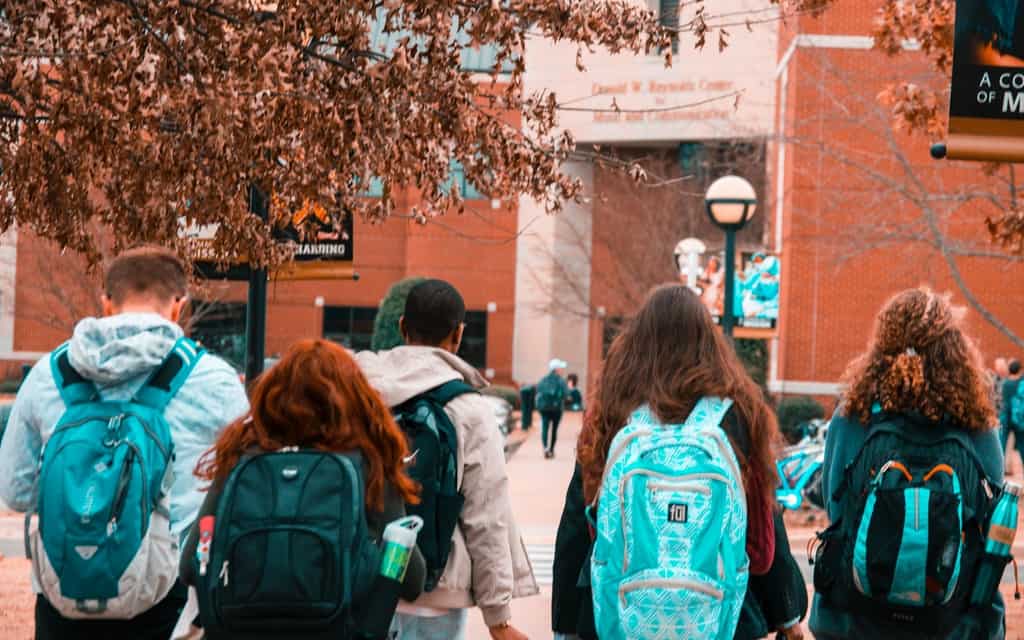 Luxury Backpacking
The backpack itself is vital. You might assume that you need a vast trunk-like backpack that you could fit the world into. However, this will only become heavy, cumbersome, and impractical while on the road. Instead, opt for a backpack that is no larger than forty-five liters.
This way, you can fit in enough clothes for a week or ten days, and you won't have to worry about your backpack is too heavy. You might be tempted to take a hard backed wheeled suitcase instead. While these are great for regular holidays or trips to an all-inclusive resort where you'll be staying for an extended length of time, they aren't great for traveling. You want something that is mobile and allows you the freedom to pack up and go when you please.
Front-loading backpacks are best
Go for a front-loading backpack so that you never have to rifle from the top of your backpack to find your passport or your visa at the airport. A front-loading backpack is much more like a suitcase but in a more mobile form. Being a maximum of forty-five liters also means that you don't have to worry about checking your luggage into the hold down below on an airplane too. This ensures that you can take your backpack into the cabin of the airplane. This can save you time at the airport and can also prevent travel anxiety if you are a panicky traveler as you'll never have to worry about your baggage being on your flight.
Roll your Clothes vs. Folded
When you pack, always roll instead of fold. This way, you will maximize the space available. It's like a game of Tetris. Put your socks in your shoes and roll your clothes tightly. You'll be amazed at how much you can squeeze in.
Bring Your Documentation
When you are planning your travel adventure, make sure that you sort out your documentation as early as possible. This can ease travel worries and save you from panicking at the last minute. Ensure that your passport has at least six months left on it before your travel date. Also, apply for your visa in advance. Sometimes, you will need to head to an embassy or visa application center as part of the process, so make sure you leave yourself plenty of time.
If you are heading to a far-flung destination and you may need some vaccinations. for your own health. Get them booked quickly if you find out you need them. Jabs like yellow fever and hepatitis prevention can take longer to order so prepare well in advance. While antimalarials can cause mild side effects, make sure that you stick with them and take the course to ensure that you don't get sick when overseas.
Plan Your Itinerary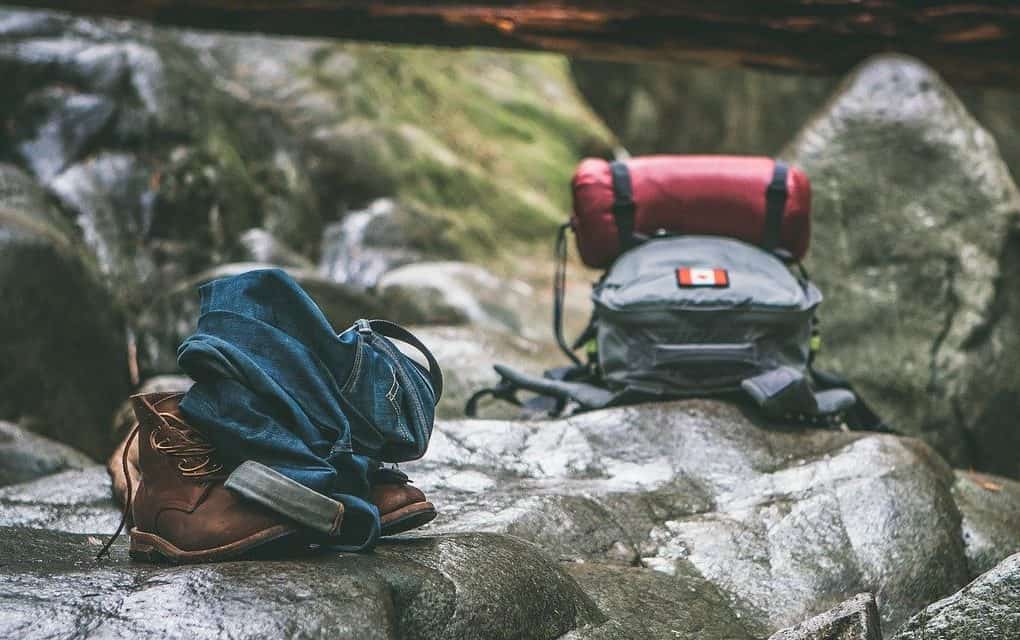 As a traveler, you need to make sure that you get the most out of your trip. This is where itinerary planning kicks in. You need to ensure that you budget effectively. While you may have a healthy pot of funds to plan your luxury backpacking trip with, you don't want to overspend. It's important to plan at least a skeleton itinerary so you know where you are sleeping every night and when your travel days are.
---
Looking for a backpack you can use for a carry-on on airplanes? Check out this article about backpacks for carry-on!
---
Luxury Campers are an Option
If you are thinking about an overland adventure, consider heading to a company like Austrack Campers, which can empower you to take an incredible trip through the outback. Campers are renowned for being poky and far from luxurious. However, these campers are large and luxurious. You can even take a look at the floor plans and make sure you get the right camper for you. You can be sure of a comfortable night's sleep, perfect for when you have had a strenuous day traveling, sightseeing, and taking part in touristy activities.
Other travelers might be keener to stay in hotels. Take a look at comparison websites as well as the hotels directly and get booked in advance. Many sites will let you reserve rooms without paying for them until you check in. This gives you the freedom to plan your itinerary without much cost to you, as sometimes this option makes the room a bit more expensive. It doesn't matter where you are heading to in the world, you should be taking a look at your potential accommodation. You could opt for four or five-star hotels in Dubai, incredible glamping options in teepees or yurts in Mongolia, or luxury camping as part of a safari tour in Kenya or Tanzania.
Where do you want to go?
When it comes to thinking about where to go, think about the sights you want to see, the vistas you want to view, and the food you want to try. If you have always wanted to take a rail tour across Europe, you can check out specialist luxury tour providers. These firms ensure that all comforts are provided and that you will enjoy five-star luxury throughout your journey. You may have a cabin or compartment on a train complete with ensuite shower room, luxury bedding, and five-star dining options. Alternatively, you might want to travel in luxury through Canada or in the Far East. The Shinkansen bullet trains in Japan are renowned for their luxurious feel and speed. You could be venturing from Tokyo to Kyoto and then onto Hiroshima in style.
Plan Your Excursions
There's nothing wrong with doing the tourist trail. There is a reason tourists go there. Go and check out the Eiffel Tower, head to the Pyramids, and venture on the hop-on, hop-off tourist buses that charge a small fortune for the privilege. But, don't forget to head off the beaten track and go where the locals go. This will help you to immerse yourself in new cultures more readily. Check out where the locals go to eat and follow them. These local haunts won't be in the Lonely Planet guide and many won't even have a sign above the door!
If you want to experience the Northern Lights in Iceland or you fancy trekking the Inca Trail, you can do this in luxury. Check out the reviews for the five-star luxury excursions and try and book before you even land in your destination of choice. This can take some of the pressure off your shoulders when it comes to itinerary planning.
Maybe you are a Self Planner?
If you are after some luxury travel but you don't fancy being tied into a tour, you can design your own travel itinerary. This takes time and effort but put the hard work in before you set foot on the plane and you could have the most incredible and fulfilling travel experience of your life. If you are planning on a multi-destination trip, make sure that you don't go for too many stopovers. Two days in a place or covering two dozen cities in a month won't allow you the breathing space to explore and enjoy a destination. Take your time and go for the quality of experiences rather than seeing your trip as a destination ticking exercise.
Learn the Lingo (a bit!)
If you are heading to a country where English isn't the first language, consider learning some of the lingo before you venture out there. It can come across as arrogant and disrespectful if you simply speak slowly and loudly in English when trying to converse with the locals. Instead, try a course and learn the basics. This way, when you attempt to speak the language, you can converse with locals more freely and they will appreciate your efforts.
Head Overseas
Heading overseas and traveling to see new vistas and enjoy new experiences is a luxury in itself. To make your backpacking adventure even more luxurious, check out the specialist tours on offer, look for luxury accommodation with excellent reviews, and try out some high-end foreign dining. Get planning early, sort out your documentation and find yourself a comfortable and front-loading backpack. Before long, you could find yourself heading abroad for a spot of backpacking, luxury style!