Autumn is almost here which means that Aurora B. will be popping her green head in the nighttime sky. Who is Aurora B.? She is better known as Aurora Borealis or the Northern Lights. And she a sight worth waiting for! She may be taking her time to get here, but the most comfortable place to see her is in the warm lounge of the Hurtigruten Cruise ship. As when she turns up, you will agree that this is the best seat in the house! So start thinking about booking your visit to Norway to witness your enchanting Northern Lights holiday! The best way to soak up this mesmerizing and crazy green light show is to join one of Hurtigruten's excursions. And now this Norway Fjords Cruise Company makes you a 100% guaranteed offer you just can't pass up:
---
See the Northern lights or you'll be offered a FREE 6 or 7-day cruise to come again*!
---
✦ Hurtigruten Cruise and Their Northern Lights Promise
As the Northern Lights are visible only in darkness, there's no better way to soak up this mesmerizing light show than from onboard one of Hurtigruten's fleets. While there is no guarantee of spotting the Aurora Borealis on your journey, taking the Hurtigruten's offer that you'll be offered a FREE 6 or 7-day cruise in the event that the Northern Lights does not appear during your journey. * (To be clear, this offer is applicable to those who will join one of Hurtigruten's 12-day cruises from October 1, 2018, to March 31, 2019.)
✦ Hurtigruten Cruise: What Causes these Lights in the Night Sky?
The Northern Lights have long fascinated people from the polar regions, most especially sailors who often venture out into the night. This natural phenomenon occurs when the storms from the sun become stronger than usual, they are guided along a magnetic field line and give off a charged particle into the atmosphere. The spectacular light display is formed as a result of these charged particles' colliding against the Earth's atmosphere. The displays of light take place above both magnetic poles of the earth, the Aurora Borealis is in the Northern Hemisphere and the Aurora Australis is in the Southern Hemisphere.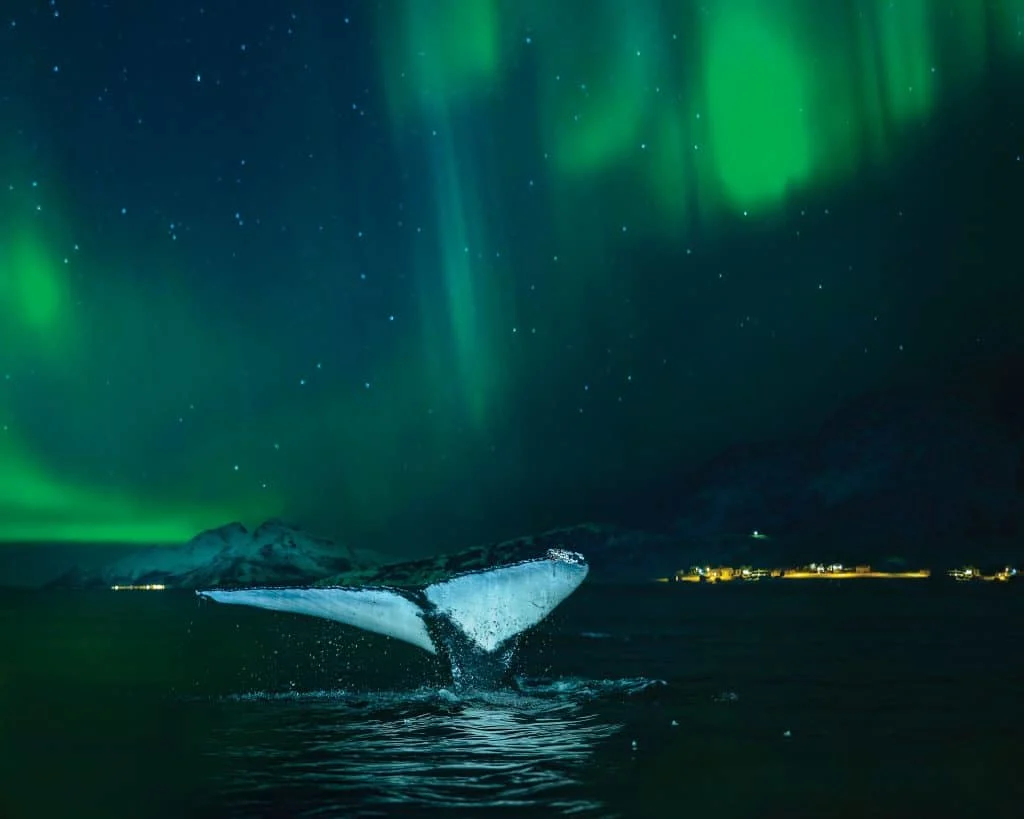 ---
Witnessing the Northern Lights should be on top of everyone's bucket list.
---
✦ Hurtigruten Cruise: A Bucket List Item for All to Experience
There is definitely something magical about witnessing the Northern Lights and beholding this natural splendor is something that we all should experience at least once in our life. With Hurtigruten's Northern Lights Promise, you will have the opportunity to hopefully witness the Northern Lights during your 12-day expedition. The best thing about this offer though, if you don't, then Hurtigruten will offer you a chance to do it again for free on their 6 or 7-day cruise!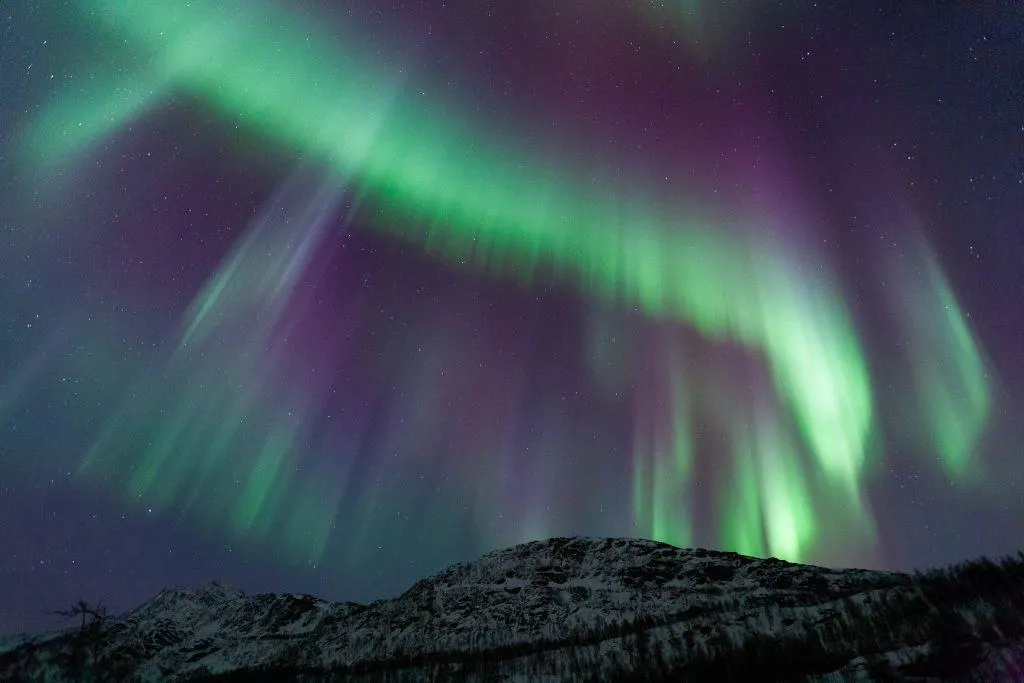 ✦ Northern Lights Package from Hurtigruten Cruises
The Northern Lights can only be viewed in the northern hemisphere and is usually at its best above the Arctic Circle, such as in Northern Norway. I was lucky enough to experience the lights in Manitoba, Canada, but I failed to see them during my previous time spent in Norway and Finland, so I need to take this Hurtigruten cruise myself, just for the guarantee! Appearing as a diffused green glow that seems to be dancing across the sky, it emerges in different sizes and shapes, from small streaks across the sky to the entire sky being lit up in blocks of green, red, or even pink shades of color against the black sky.
✦ Hurtigruten Excursions: Hiking, sledding, and other Outdoor Activities
Hurtigruten's expeditions to the Northern Lights will take you to explore the incredible coastal scenery of Norway where you can take part in various excursions along the route that include hiking, sledding, and some other interesting outdoor activities organized by Hurtigruten's professional expedition teams.
As mentioned, there are various excursions and activities available for all guests to take part onboard or when docking at the port. For instance, in Lofoten, you can join a tour that will take you to the Lofotr Viking Museum where you can learn about the history of the island. Different excursions and adventures await guests in the different Norwegian cities where the ship stops. If you're up for some adventure, you can join the Northern Lights safaris, dog sledding, and even reindeer sledding!
There are also a number of lectures, demonstrations, and presentations during your voyage with Hurtigruten, which are centered on nature, Norway, wildlife, and the science behind the Northern Lights. Renowned authors and professors are behind these educational lectures. Listening to the lecture is a great journey to self-learning and discovery.
Joining these activities and lectures are not compulsory. If you prefer to simply relax and enjoy the ever-changing and breathtaking scenery along the way, you are free to do so.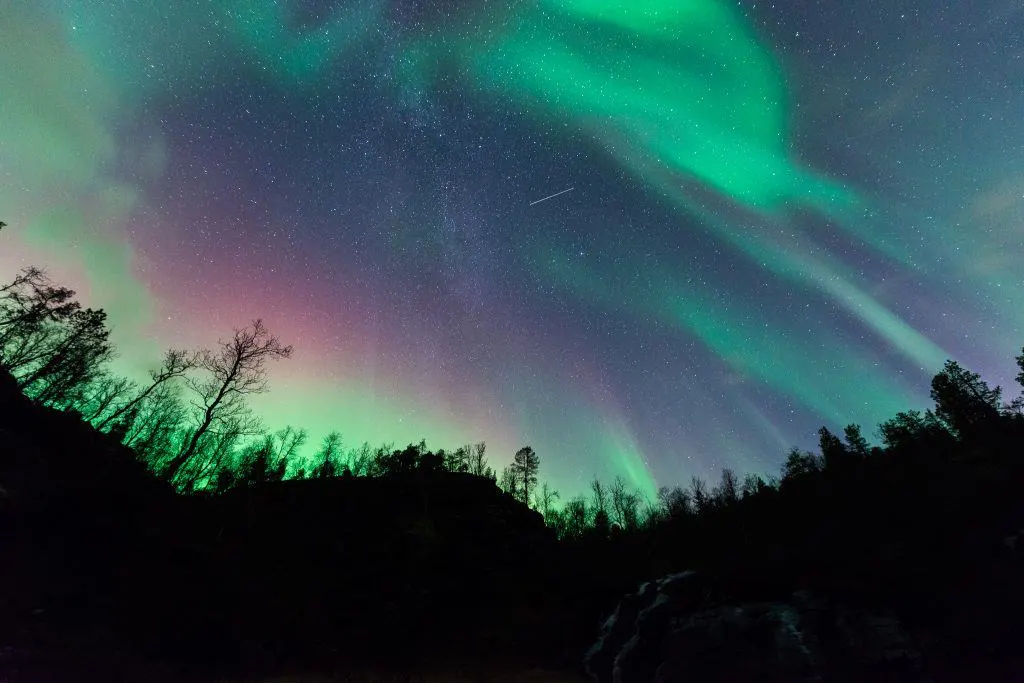 ✦ What to Expect On Board the Hurtigruten?
Of course, all the activities in the Hurtigruten cruise, it is witnessing the Northern Lights in winter that is the most popular. As soon as the Aurora Borealis will appear, the crew will make an announcement in the intercom and passengers will then gather at the viewing platforms to witness the mesmerizing view.
The Hurtigruten ships are fully equipped with facilities to keep passengers occupied throughout the entire journey. On board, you can expect a bar, cafe, sun deck, fitness room, shops, library, and panorama decks where most passengers would spend most of their time taking pictures of the mesmerizing landscapes that the ship passes through. There is also a spacious restaurant where meals are served. When it comes to the food onboard, Hurtigruten will not disappoint. The entire fleet is dedicated to using locally produced ingredients sourced from local suppliers to ensure the freshest foods for all passengers onboard.
✦ Memories that Last a Lifetime: Northern Lights Holiday
Taking the Hurtigruten cruise is definitely a great way to discover Norway at its best, as it passes through the country's most scenic routes. Along the way, prepare yourself to be mesmerized by the picturesque views of the mountains on this Norwegian fjords cruise. Taking part in some of the various excursions and activities during your voyage is also a great way to get to know the country even more. And if seeing the Northern Lights is in your bucket list, then this is a great opportunity to tick it off your list. Witnessing the Northern Lights while onboard the fleet of Hurtigruten is such a fulfilling experience. You'll feel rejuvenated and inspired as you create memories that will surely last a lifetime.
Hurtigruten Cruises: As an added bonus if you take part in one of Hurtigruten's 12-day round-trip cruises from January 1 to March 31, 2019, you will also be entitled to a $250 discount per person. See the Hurtigruten link below to book your trip.
---
Want to read more?: Cruising the Fjords in Norway!
---
Disclosure: As is common in the travel industry, PointsandTravel was provided with compensation for the purpose of review by Hurtigruten. While it has not influenced her review, PointsandTravel.com believes in full disclosure of all potential conflicts of interest. All Photos were provided to PointsandTravel by Visit Norway.