My arrival into Heaven on Earth: Palawan, Philippines was nothing short of spectacular! I have not seen such pure beauty in a tropical island setting in quite some time, but I do have to admit that I agree with Conde-Naste Traveler Magazine when they named Palawan, Philippines, also called Palawan El Nido Resorts as the best island in the world!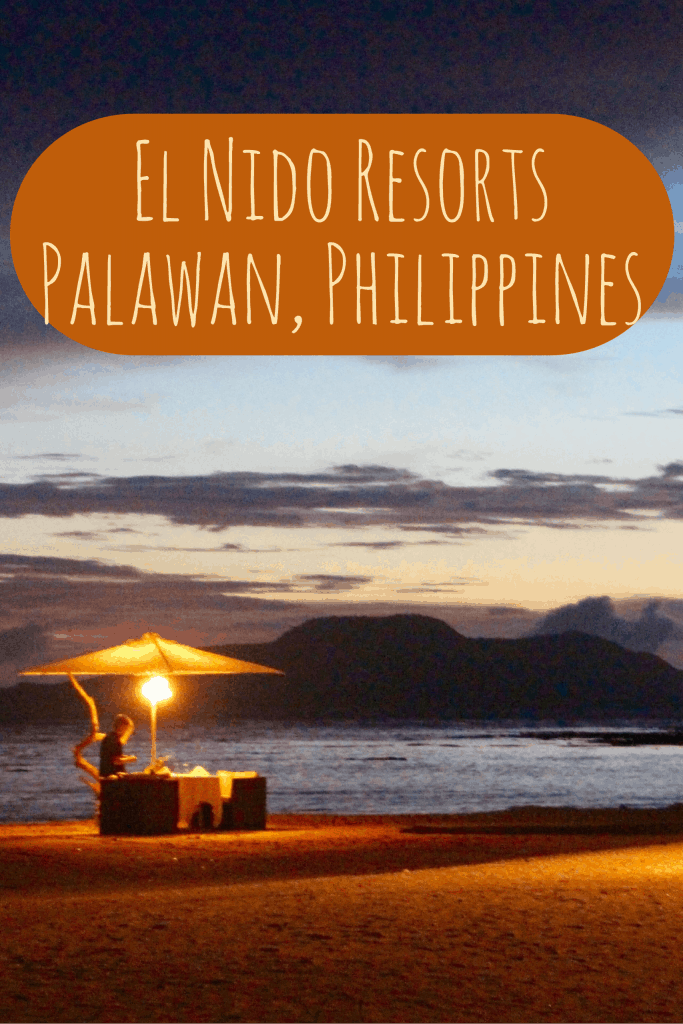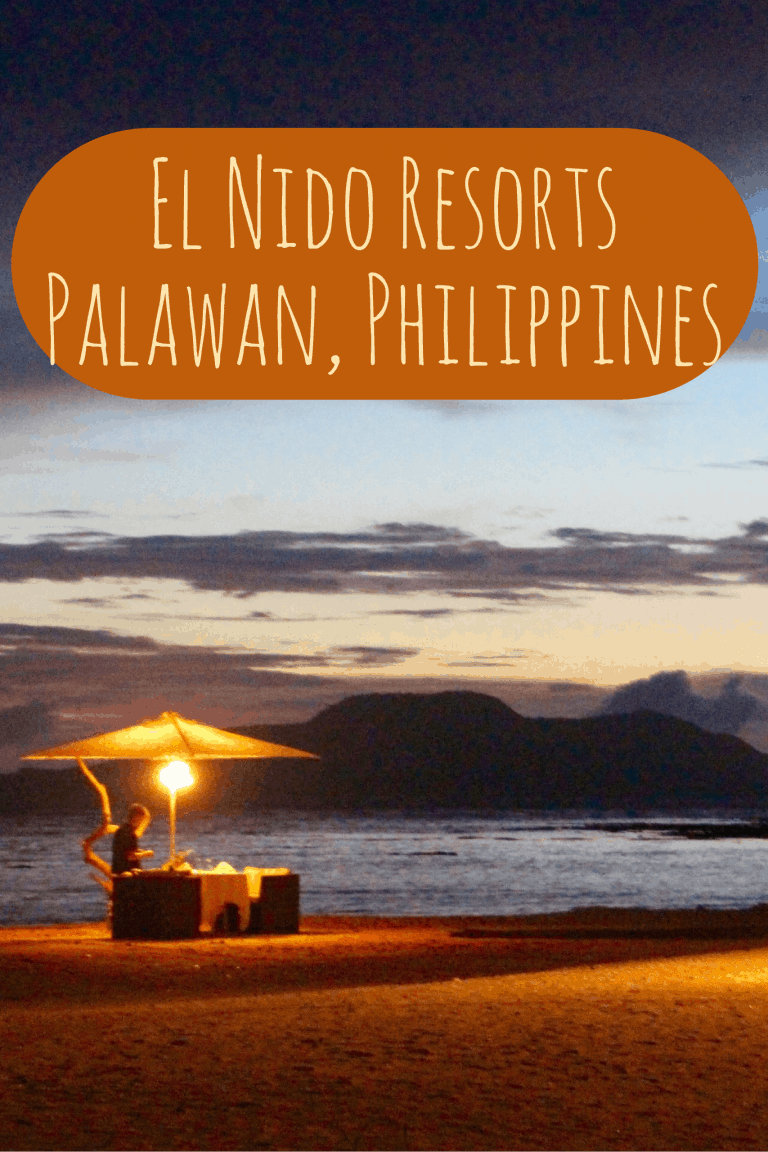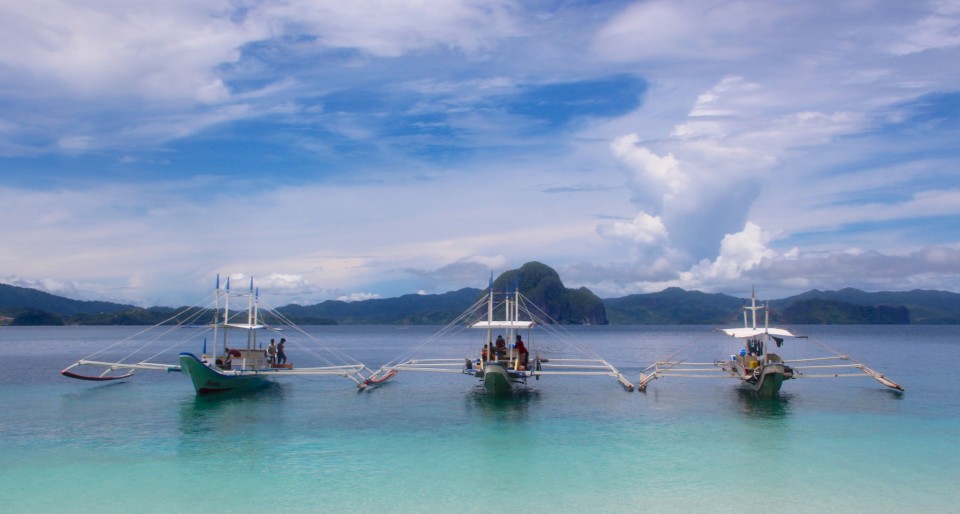 Palawan Philippines – Palawan Resorts
Just WOW! El Nido Resorts will blow your mind with its serenity, beauty, and pristine coral reef. Once you have sunk deep into your thousand thread count sheets, tanned in the sun and walked from one end of the island to the other at the Palawan resorts, you will wonder: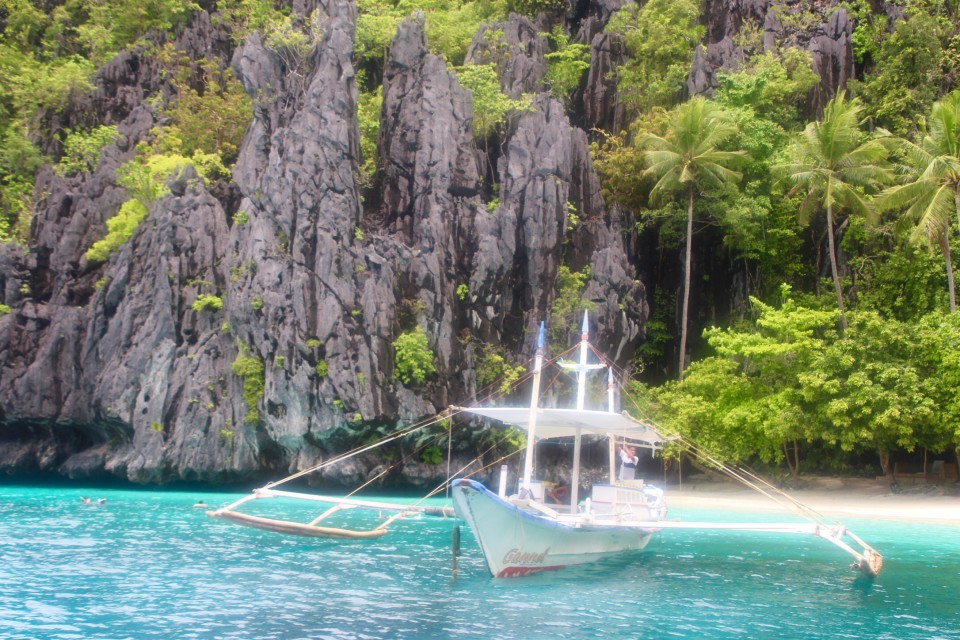 What else is there to do in Palawan, Philippines?
10 Things to do in Palawan, Philippines: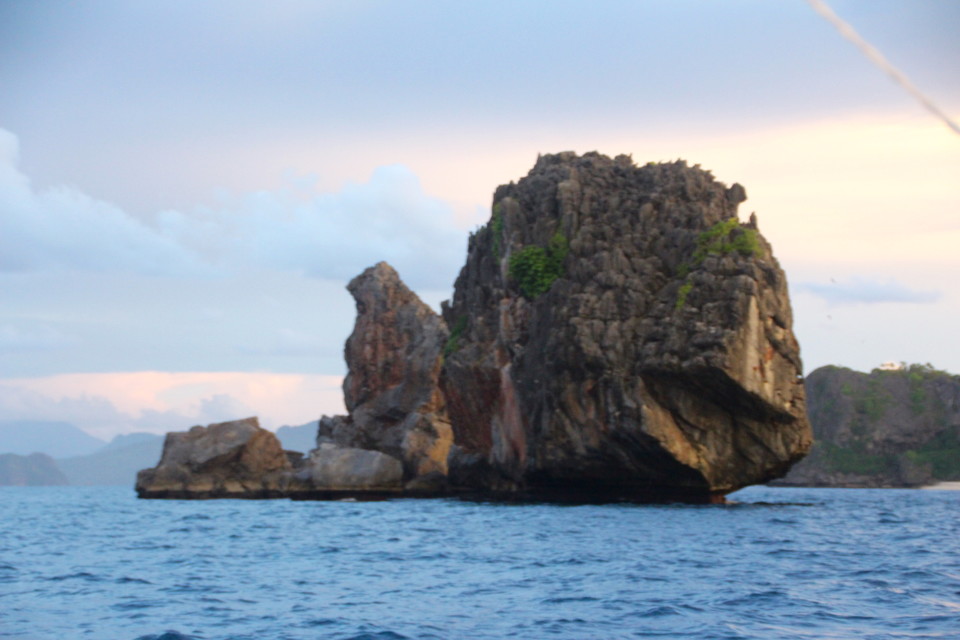 Palawan Philippines – Palawan Resorts
Swim Through the Hole to Secret Lagoon – This is typically the #1 thing on everyone's list when they come to Palawan and I am no exception. I couldn't wait to do this, but alas, the tide was too high when we arrived and I was unable to do this #Bucketlist item, so I must return to Palawan El Nido!
Visit Secret Beach – Secret beach, on Matinloc Island, is a pocket of white, sandy beach at the corner of a sinkhole that is inaccessible by boat. It is surrounded by steep limestone rock jutting out of the ocean. To reach it, you must swim underwater and go through an opening. It is a piece of beach that is surrounded by limestone cliffs on all sides.
Go Diving in Palawan –As a diver, this has always been on my diver's wish list. There are 20 dive sites in Bacuit Bay alone! The Bay is also home to five species of marine turtles, 4 of which are endangered. This area is a naturally protected area from the government and at one time was a turtle sanctuary, so there will be plenty of creatures to see in the underworld of Palawan Philippines! 
Go Snorkeling – Right off the beach (accessed by Banca boat), we went on a black-tipped reef shark snorkel, where immediately upon entering the water we spotted 2 large sharks. Then we spent hours just hovering over the gorgeous local reef right off of Pangulasian Island where one of the Palawan El Nido Resorts finds a home. The limestone cliffs in Palawan, Philippines are natural attractions to a diverse variety of undersea creatures. 


Palawan Philippines – Palawan Resorts

Eat a Fusion of French, Spanish and Asian Cuisines – There are different Palawan resorts and islands that offer places to eat and to spend the day. We took a day trip to Lagen Island (another Palawan El Nido Resort), as well as has lunch on Miniloc Island. Don't think you are stuck eating at only the island you are staying on, as there is plenty of places to eat around here.
Visit Matinloc Shrine – Another one of those things I did not get to do but heard it was recommended quite often, so I wanted to add it to the list. It is an abandoned shrine to the Virgin Mary. Many people dock here for the day to take a hike for viewpoint photos, as you can see the entire channel running between the islands.


Palawan Philippines – Palawan Resorts

Have a massage in your beachfront villa – The staff at El Nido Resorts will set up your room for an in-suite massage so that once you receive your one or two-hour massage and/or scrub, you can go straight for a quick shower or to your comfy bed of thousand count thread sheets. You choose.
Pop a bottle of bubbly on a sunset cruise – The sunsets really are gorgeous here and why not take an evening to glide out on the water and enjoy the view? Watch the radiant sun slowly descend into the deep blue sea. This is a perfect way to cap off a memorable day. 


Palawan Philippines – Palawan Resorts

Try the Spa at El Nido Resorts – I am sure I won't have to pull your leg to try this, but the spas of El Nido offer a variety of Asian and European body treatments as well as traditional Filipino hilot massages, so be sure to book a day to relax and do nothing.
Stop for a Coconut drink and a swim at Entalula Island – I enjoyed an afternoon of relaxing cool waters, swimming, and standing in the waters near Entalula island. The sand is talcum-powder soft, and is a perfect place for a picnic or add to the tropical flavor of the trip by sipping a rum-filled coconut. Entalula Island is quick Banca boat ride from the El Nido Resorts.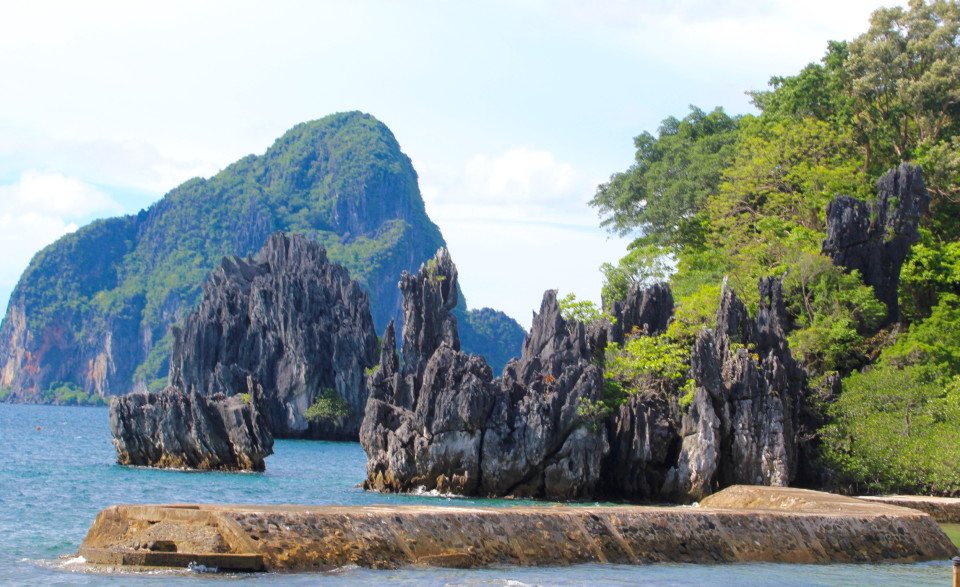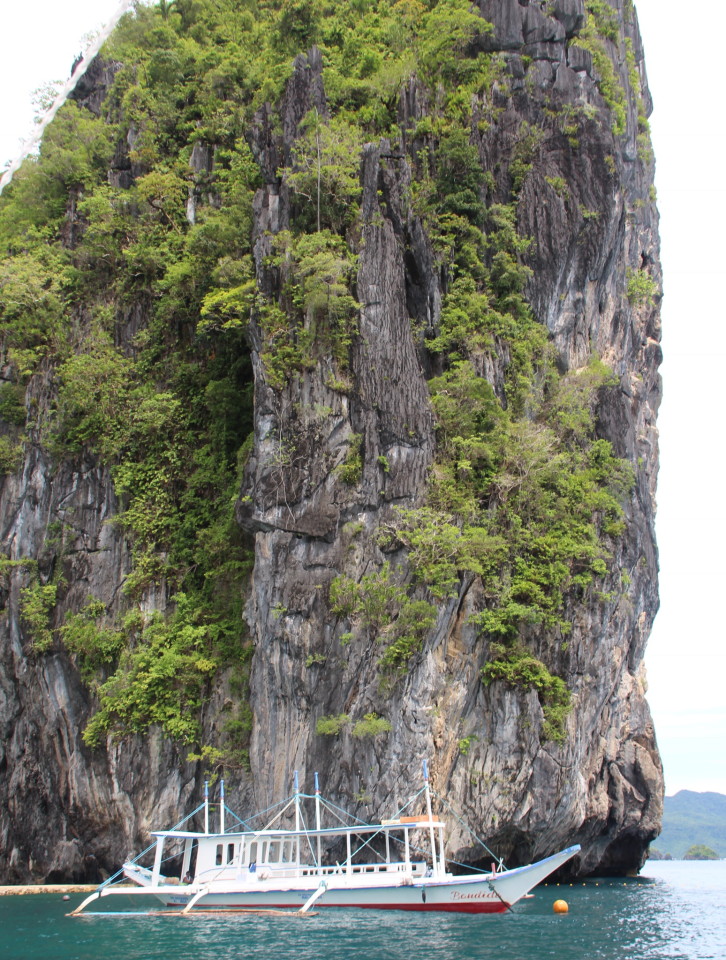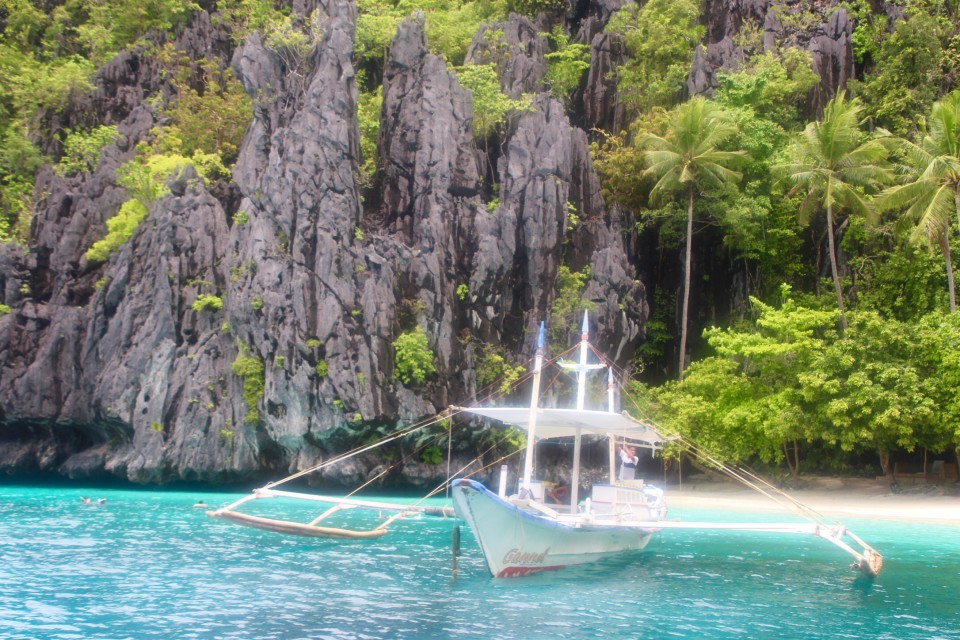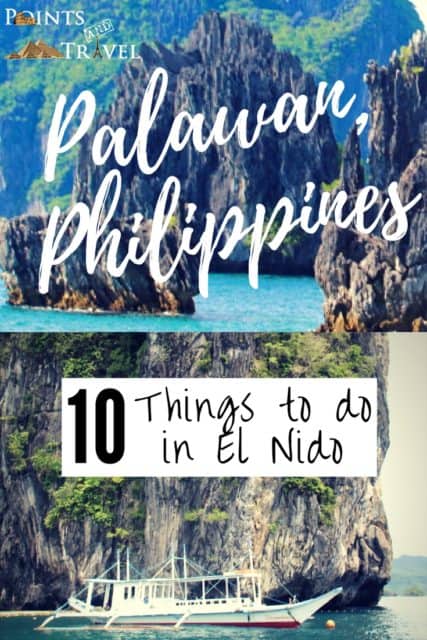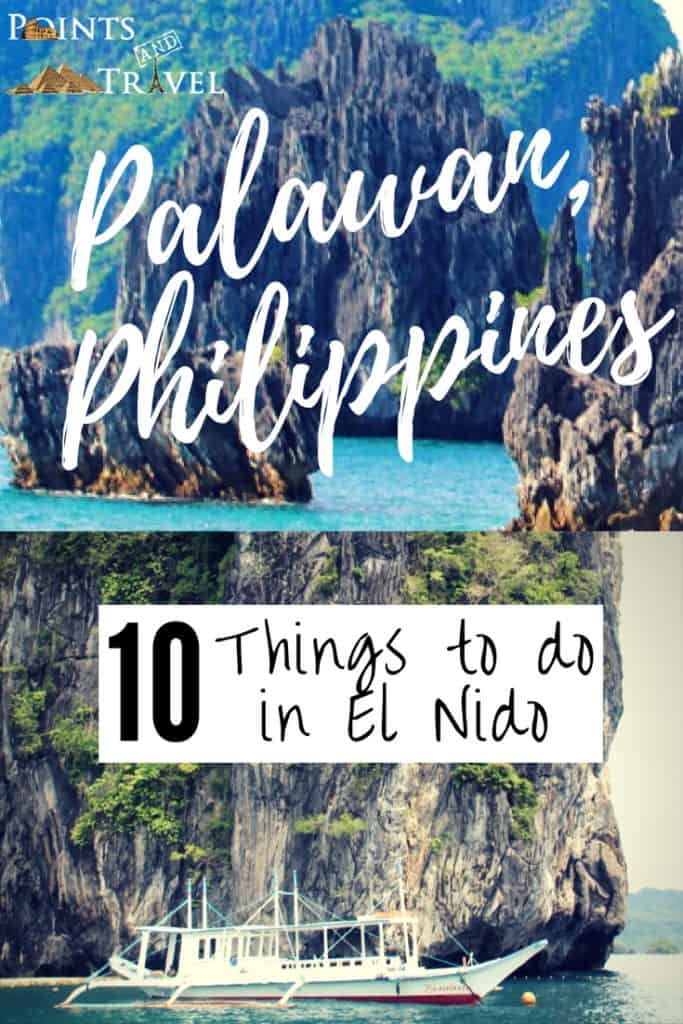 Disclaimer: I was a guest of the Philippine Tourism Board, in conjunction with TBEX (Travel Blogger Exchange). However, the opinions expressed here are my own!