It was love at first sight, the minute I stepped out of the black BMW luxury transport and took a look at the Japanese lanterns and those "golden doors". I knew my lavish love affair had begun. I was greeted quickly by an attendant and my luggage was whisked away into my Asian-inspired upstairs suite overlooking the swimming pool.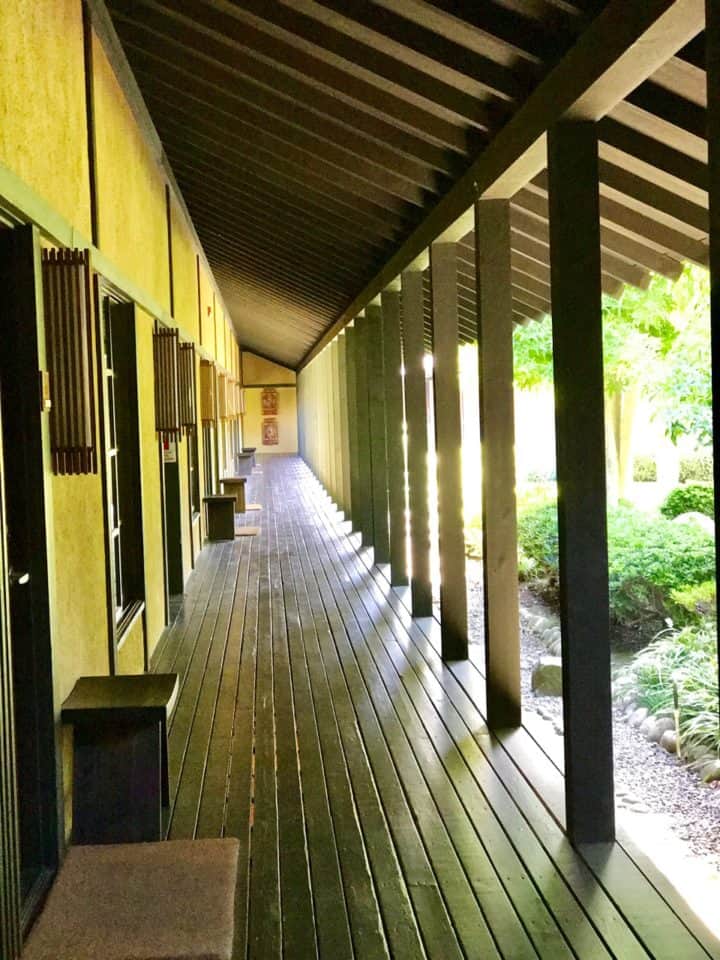 ---
What's in this post:
hide
Spa Getaway
At The Golden Door!
---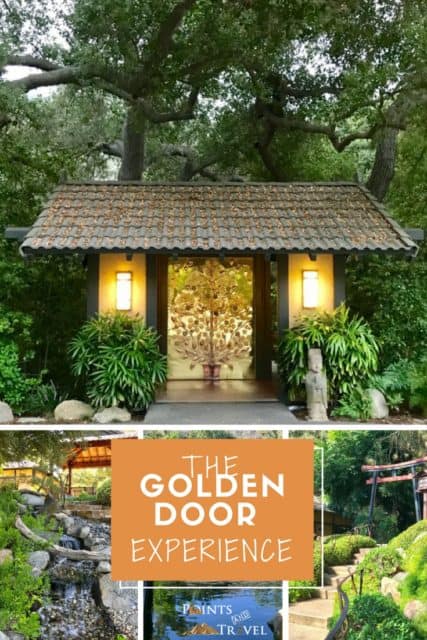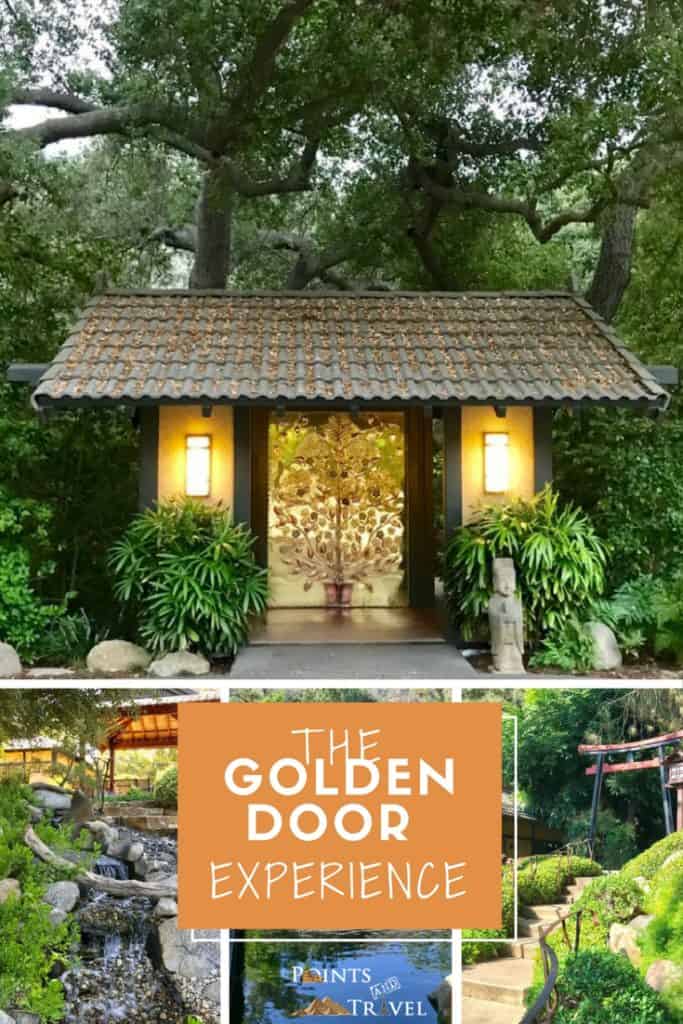 ---
My Golden Door Experience
Somehow an air of zen and tranquility in seclusion overcame me as I walked across the bridge through those iconic and literal "golden doors" and passed the crook in the walkway. It was said that there is an old ancient Japanese saying that negativity cannot cross a crooked path, and so it was here that I left my real world behind and entered the world of luxury well-being and spa getaway.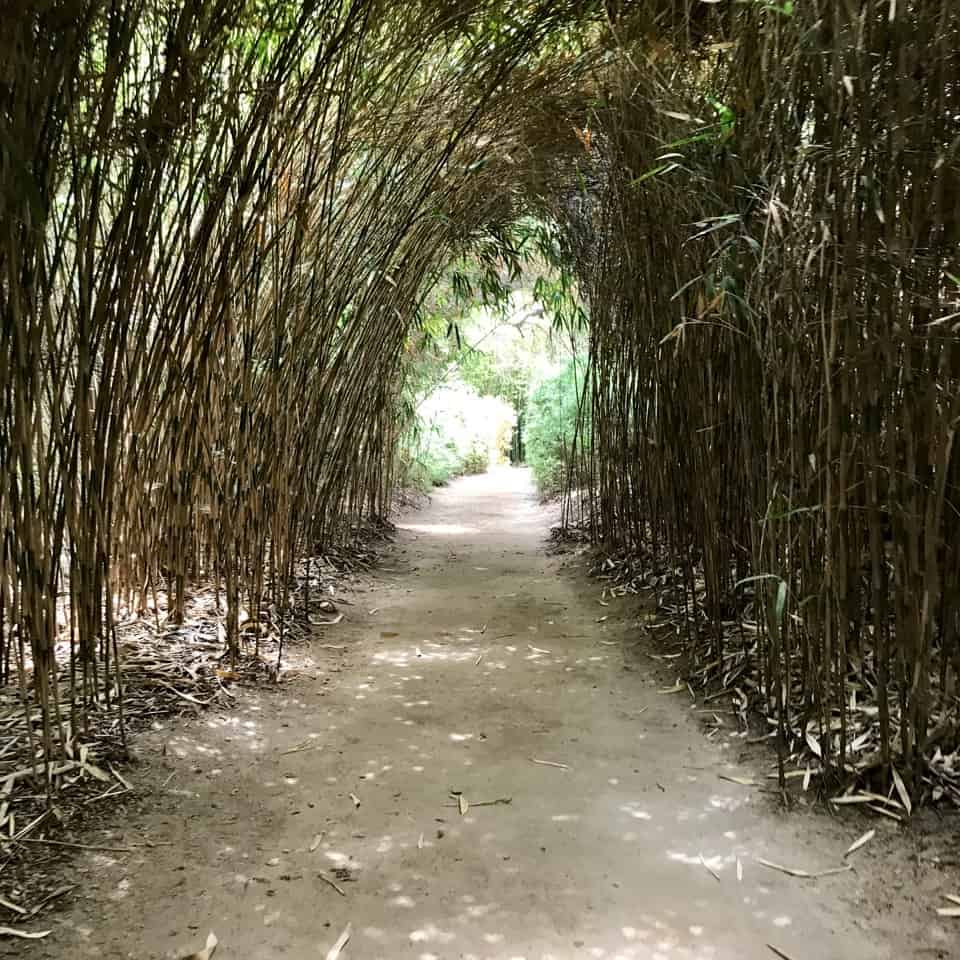 Find Your Way
There are times when each of us feels a little discombobulated, a little out of sorts and we try to find our way back to who we are. I know a lot of men and women have experienced this, either through empty nesting, divorce, changes in relationships, and just in everyday life. Many people use travel as a way to escape their lives, but there are also times when you need to use travel as a way to find yourself. That is where I was at. I decided it was time to start looking.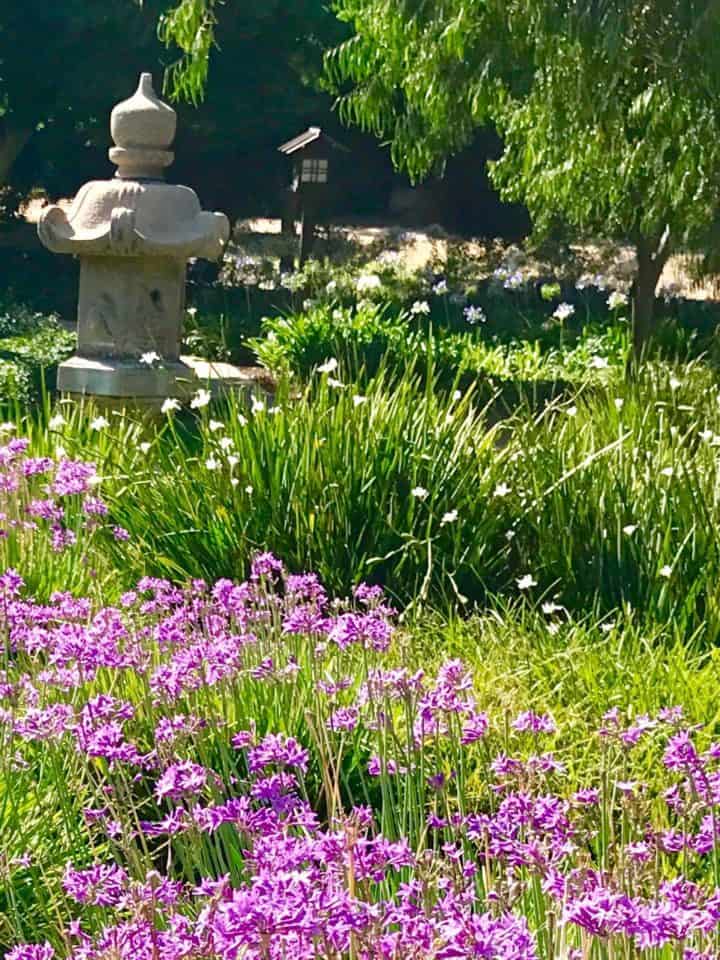 Wellness Spa Resort
However, finding a wellness center at a spa resort near me to try to regain my life and health was certainly not easy. Much less taking time off from my work for myself was quite a difficult decision to make. The options can be expensive and many spa getaways may be out of reach for some. But if you're willing to put yourself first and to go "off-week" or "off-season" or on a "deal", for a smart luxury experience, then I found the perfect place for you: The Golden Door.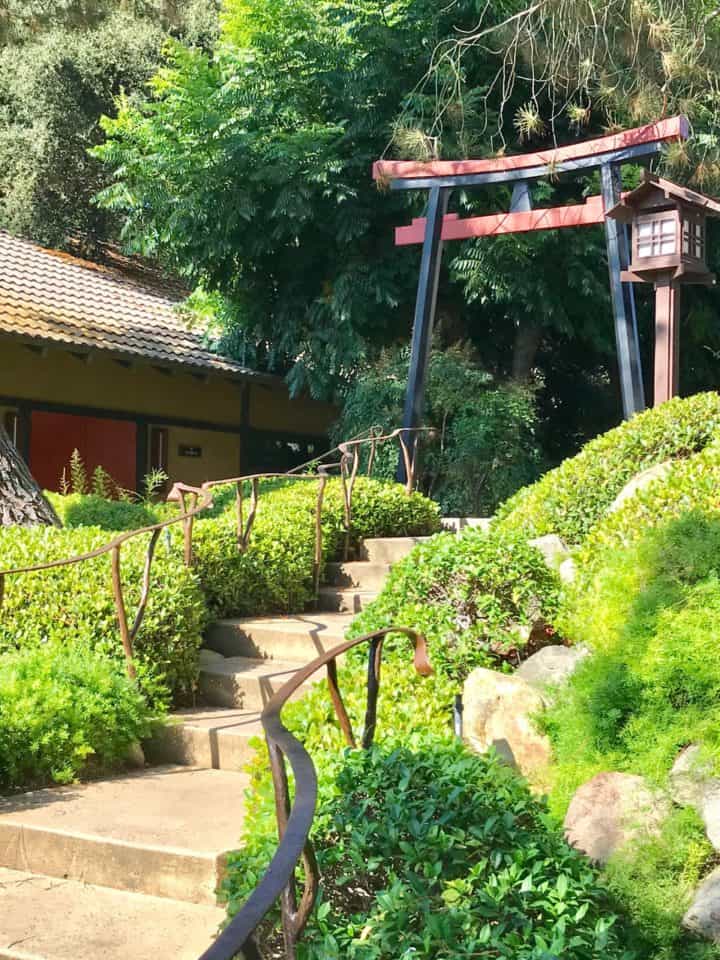 The Golden Door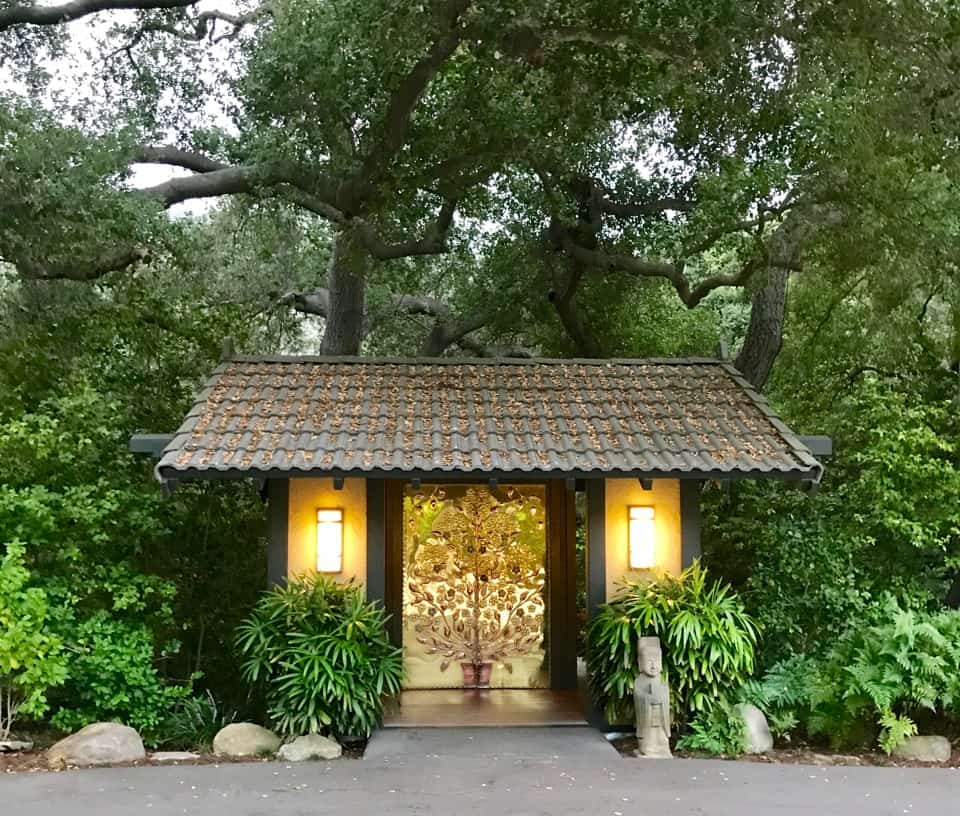 Clean eating, a personal trainer, massages in your room daily, facials, body treatments, manicure, pedicure, hair treatments, daily hikes of up to 3 to 5 miles in the rolling hills of California, tai chi, watercolors, cooking classes, water classes, dance, yoga… you name it, it seems as if they have it. They've thought of everything.
Golden Door Offers It All
Things from mindful living to essential oils, acupuncture, speaker series on things and ideas that can enhance your life, it's all done here. I have to give a shout-out to my personal trainer Sandy, who has worked at the Golden Door for over 20 years. I felt like her service was extremely personalized. She really listened to my erratic schedule and the difficulties that I find in getting a regular workout into my daily routine and taught me the 7-minute workout that I can do from anywhere in the world, including a hotel room. She counseled me and encouraged me just the perfect amounts of each.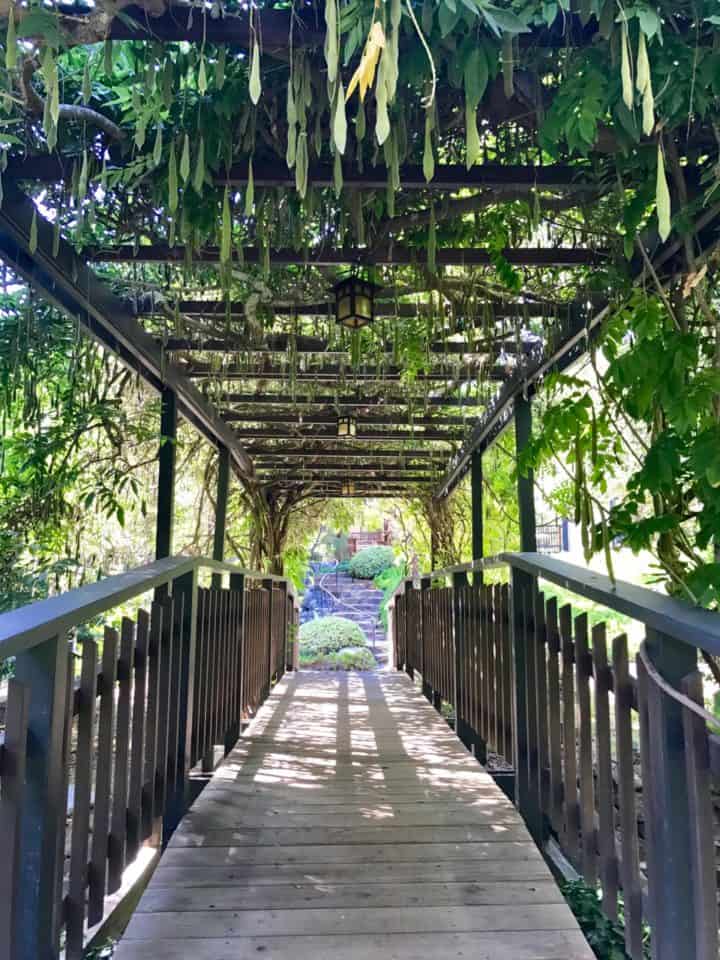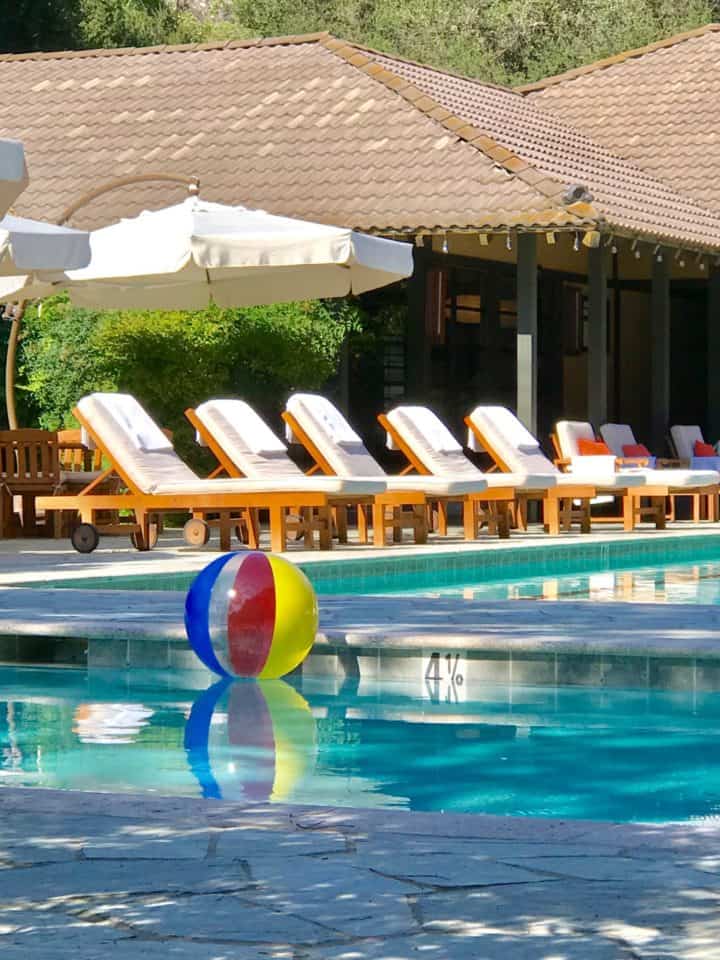 ---
Do you like to take road trips? How about a drive down to Southern California?
Romance in the Skies of San Diego!
Things to do in Newport Beach, California
Southern California Dreaming: Road Trip
Fourth of July Celebrations: Nado, California Style
Ojai, California: Things to Do!
---
De-Stress and De-Clutter Your Life
So what's it like to spend an entire week at a wellness center and spa getaway? First of all, it's fantastic. But for me, it takes a while for me to get into the de-stress mode and to simply relax. My first couple of days were spent in my mind trying to slow down and figure out how things worked around here, but the Golden Door staff was there at every turn, bringing me breakfast every morning at 7:30 am in my suite. They had wake-up calls for early morning hikes for two different strenuous levels depending on what you were comfortable with or nothing at all if you chose.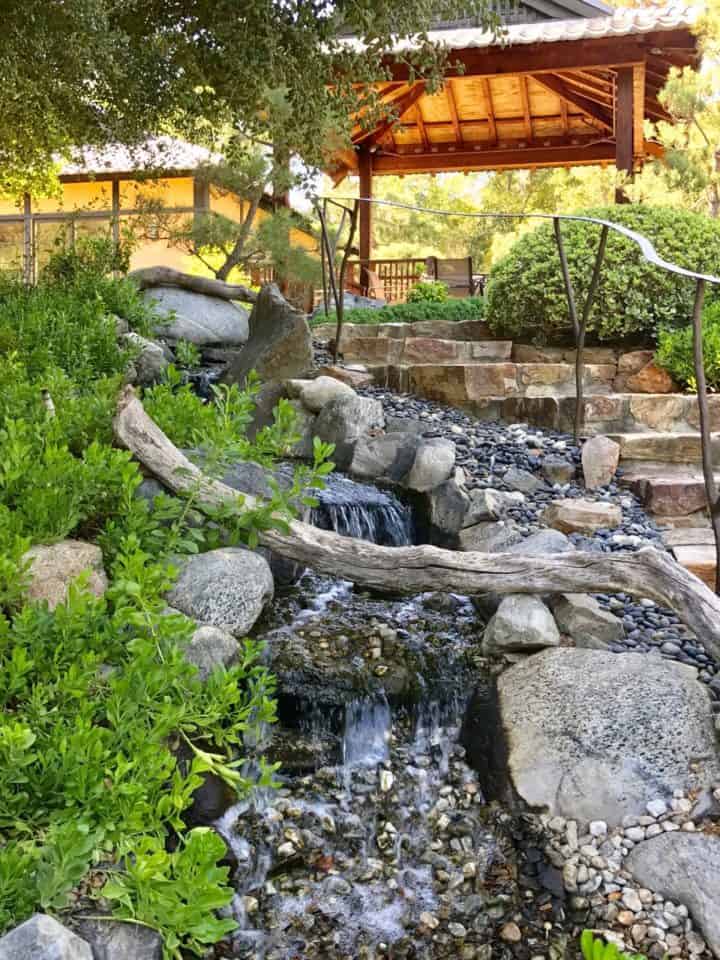 Luxury Spa Getaway
I had daily laundry, clothes given to me that I could wear for working out, a Japanese print yukata robe that I wore every night for dinner, and a plush spa robe that I wore to different spa services from manicure and pedicure to hair and facial treatments. I had daily massages in my room. I had a 1200 calorie clean-eating meal plan for lunch and dinner (with two additional snacks-one in the morning and one in the afternoon that we're healthy).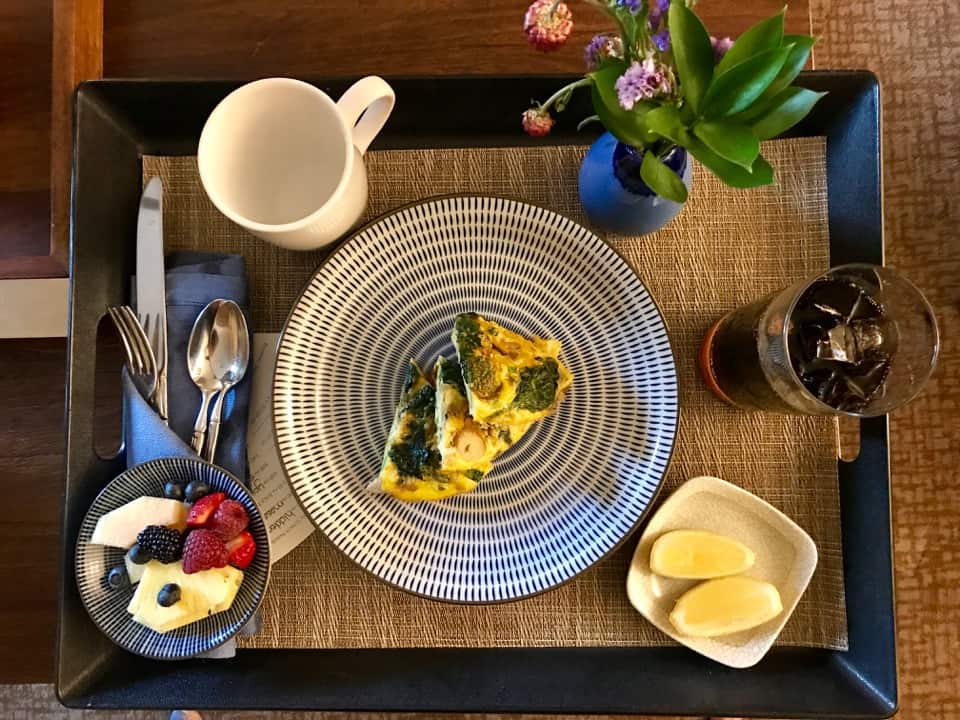 Get into A Morning Routine
My morning at this spa getaway was filled with exercise, cooking classes, garden visits, and literally thinking of anything other than my normal "routine". The afternoon was spa-type activities, such as body wraps and scrubs, massages, hair and nail treatments, learning about essential oils, mindfulness skills, and swimming classes. By late afternoon, I was relaxing in my suite when I would hear the daily Edo-period Japanese Temple bell go off alerting the guests that hors d'oeuvres and dinner would soon be served.
Afternoon Routine
I didn't even have to dress up for dinner. I was able to put on my yukata Japanese print robe with my t-shirt and shorts on underneath, no makeup, and would go to join my new friends at the communal dinner. For once, it was really nice to just go as you were, without worrying about what you looked like. I even wrote a Japanese Haiku on a watercolor print I painted while there: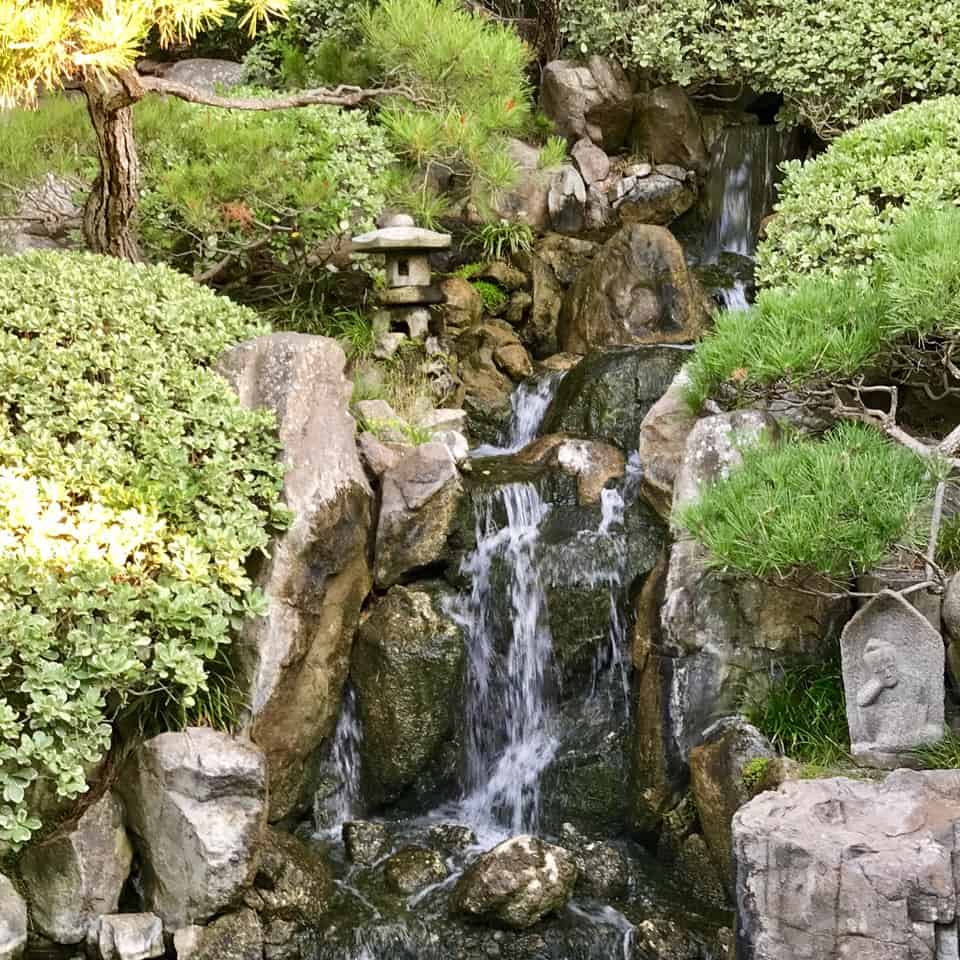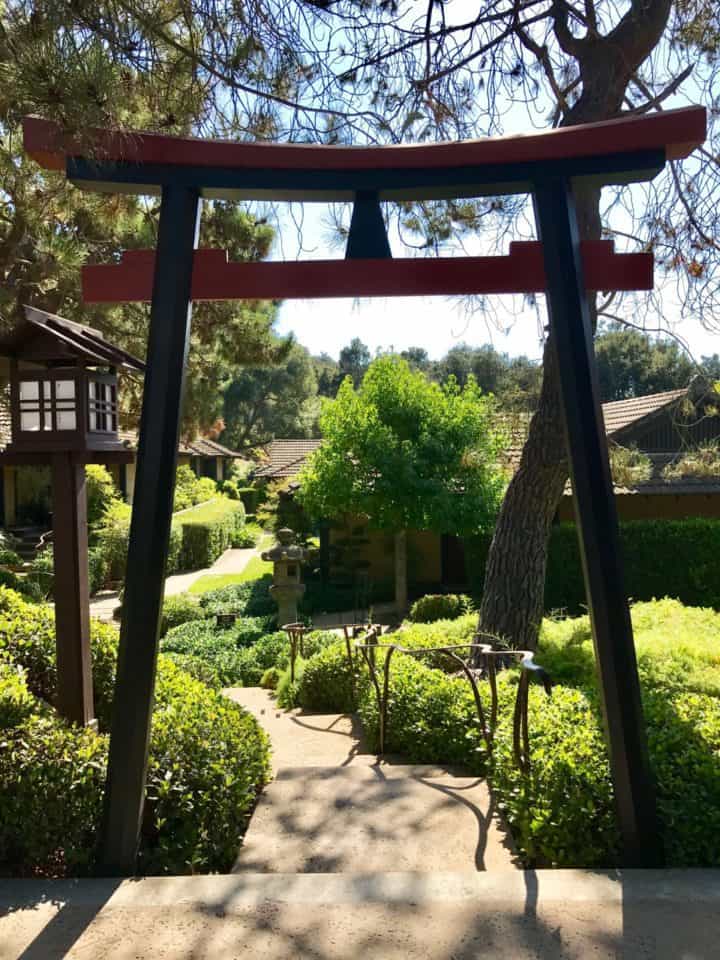 My Japanese Haiku
A "Haiku" is a traditional form of Japanese poetry. Haiku poems consist of 3 lines. The first and last lines of a Haiku have 5 syllables and the middle line has 7 syllables. The lines rarely rhyme.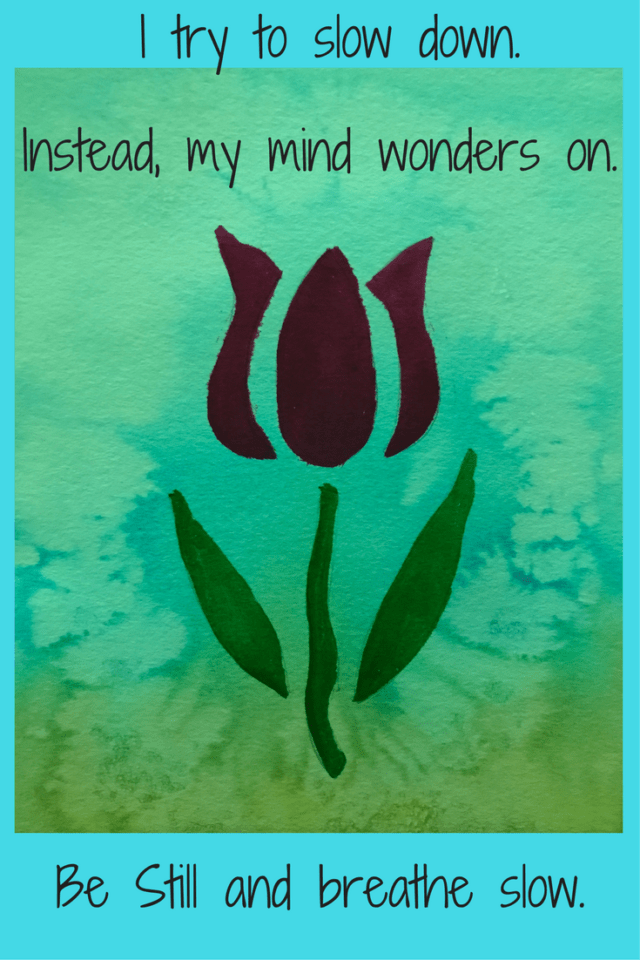 Golden Door's Cooking School
I also attended the Cooking School, but I ended up getting so much more than that on my spa getaway and I promise, you will too! I even came home with a few lifelong friends! (You ladies know who you are!)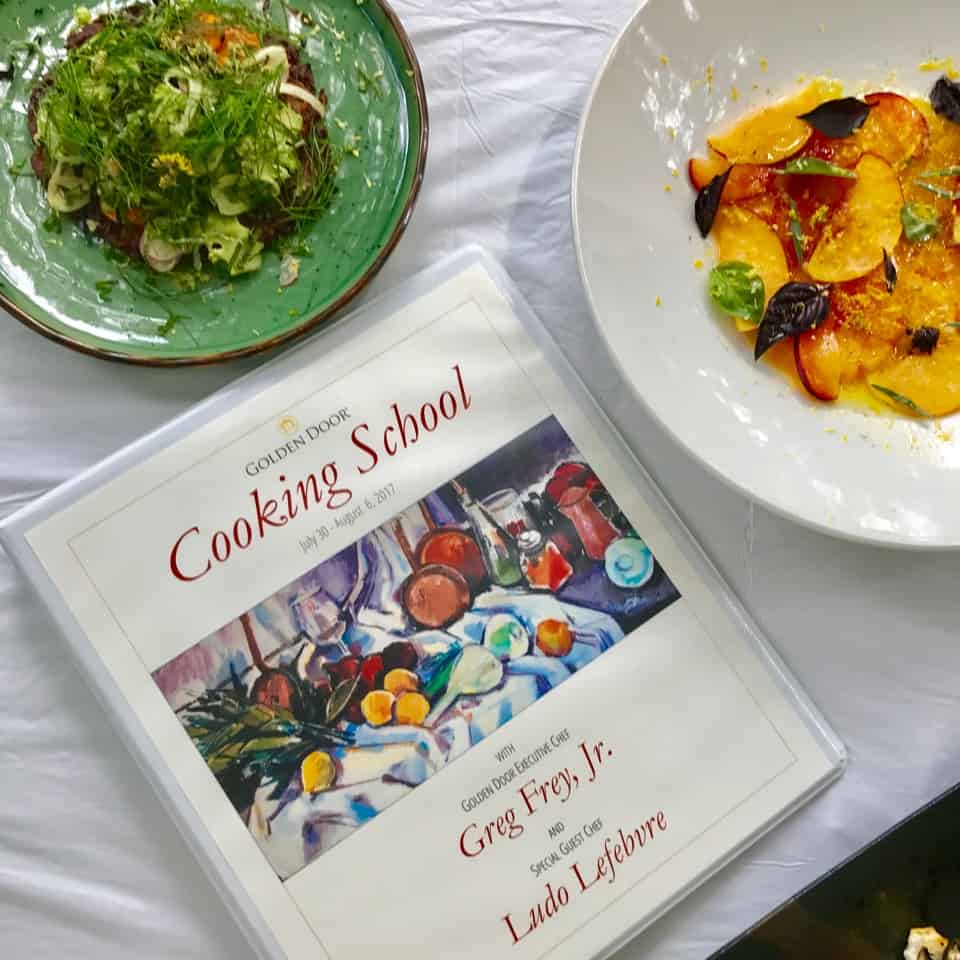 Be sure and make plans to visit Chef Greg Frey Jr.'s Cooking School, as it only happens twice a year and is very special. Check out the Golden Door website for more information. You won't regret it! You can read about my experience at the cooking school in this Huffington Post article.
Want to read more about California vacationing?
How to Plan the Perfect Lake Tahoe Winter Vacation
The Perfect 72-Hour Itinerary for North Lake Tahoe
Disclosure: As is common in the travel industry, I was provided with accommodations, meals, and other compensation for the purposes of review by the Golden Door. While it has not influenced my review, PointsandTravel.com believes in full disclosure of all potential conflicts of interest. All Photos by the author.