Guadaloupe is a French overseas region composed of more than 12 islands. It is an off-the-beaten-track kind of archipelago since it is not that well-known outside of the Lesser Antilles. But things have certainly changed since it was featured in Death in Paradise on BBC TV. Although the French favored this region as their vacation spot, many are now setting their eyes on visiting the islands of Guadeloupe.
---
What's in this post:
hide
Where to Stay in the Guadeloupe Islands
---
---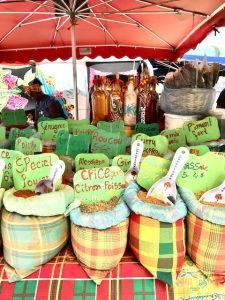 This is not surprising since each island has its own unique charm. For starters, there are towering mountains looming over the islands. Aside from that, there are long stretches of white sand beaches with palm trees that you can explore here too. Of course, throw in some amazing local cuisine and other activities, and you'll not run out of options to do here.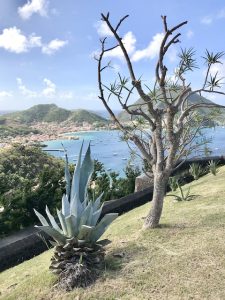 French is the official language on the island, but expect the locals to speak English too. Expect a great welcome once you set foot here since the locals are quite friendly. It is not surprising why many want to come back here to explore the islands further.
Since there are tons of activities waiting for you in Guadeloupe, where you will stay is important. As was mentioned before, each island has its own unique charm. This means that you need to consider what you want in your vacation on these islands.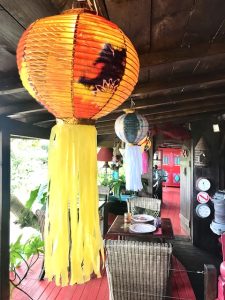 When to Visit Guadeloupe?
Guadeloupe has a tropical climate which means that it is hot and humid year-round. However, the best time to visit is between November to March which is the high season. After all, the weather here is warm, sunny, and not too humid. This means that exploring the islands will be more comfortable!
Expect cooler weather from January to March courtesy of the northeast trade winds. Mornings and evenings will be cooler plus there is a low chance of rainfall too. On the other hand, July to November is the rainy season or low season. You should expect hotter days, high humidity levels, plus more rain showers. September to October is the peak hurricane season so you might want to avoid it.
That said, Guadeloupe gets busy during the French school holidays. This means that the peak times are during December, February, and Easter, as well as holidays in July and August. In fact, you should expect higher prices for plane tickets and hotel rooms.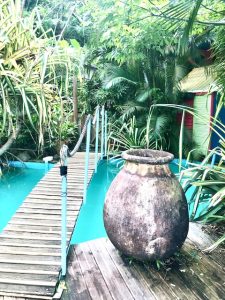 Getting to Guadeloupe
If you are from Europe, the fastest way to get to Pointe-a-Pitre International Airport is from Paris. In fact, there are budget airlines to choose from like Air France, Corsair, and Air Caraibes. Meanwhile, if you are traveling from North America, there are direct flights from Miami and New York in the United States and from Montreal in Canada.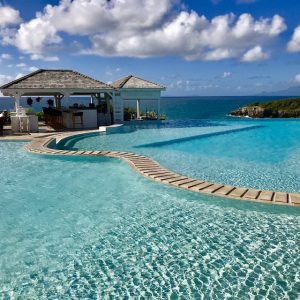 Once you have arrived in Guadeloupe, you can also take a ferry ride to nearby Martinique. From there, you can then head to Saint Lucia and Dominica.
How to Get Around Guadeloupe
Getting around the main islands of Guadeloupe is easy thanks to the bus service operated by Karu'lis. Most of the bus routes begin and end at the Pointe-a-Pitre where they will take you to the main locations around the island. You can check their timetables on their website. Aside from that, keep in mind that their services will be limited during weekends.
On the other hand, if you are staying here for a limited time or want to explore more, car rentals are also available. You will find car rental companies at the airport. The roads around Guadeloupe are quite good although it can get hilly when you are in Basse-Terre. What's great about driving on your own is that you can take your time exploring the islands. Aside from the small structures of homes, you might find some hidden gems too.
Meanwhile, there are ferries that run from the islands of Les Saintes to Pointe-a-Pitre, Basse-Terre, and Trois Rivieres. Aside from that, there are ferries traveling from Marie Galante to the airport and Saint Francois. The same goes true from La Désirade to Saint Francois. Travel time will range from 20 to 45 minutes.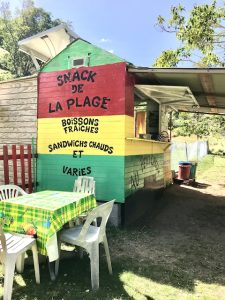 Four Areas to Stay in Guadeloupe
There are several areas that are ideal for first-time travelers to Guadeloupe's Caribbean Islands. The best part is that you will find the type of accommodation you are looking for based on your budget among them. Let's take a look.
Le Gosier
Le Gosier lies between the islands of Grand-Terre and Basse Terre. This makes it the perfect place to start your first trip to the islands. Aside from being the base camp, this town has museums, beautiful beaches, and local markets to explore.
In fact, if you want to learn a thing or two about the history of this French-speaking territory, you should make your way to the Memorial ACTe. This museum contains detailed information about the indigenous people and the slave trade in the Caribbean. Also, their exhibits also talk about how the island has changed over time.
The best part is that this town is quite close to the airport which means that travelers can head here easily.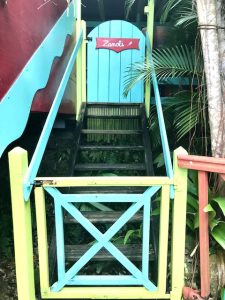 Pointe-Noire
This small community lies on the far west coast of Basse-Terre. It is here where you will find a mixture of colonial and Creole houses. Thanks to its location near the beach, there are a few pristine beaches that are a few minutes drive. In fact, one of the more popular beaches here is the Caribbean Beach. Locals and tourists flock here to go swimming and snorkeling.
What makes this spot an ideal place for travelers is that the prices for accommodations are cheap. In fact, you might find low prices here in terms of apartments and hotels. Aside from that, this is where you will find the only hostel in Guadeloupe.
Apart from the budget-friendly accommodations, there are plenty of activities to do here as well. Among these are hiking to the hidden waterfalls and visiting the zoo. In addition, you can also go scuba diving here to see the underwater statues at the Jacques Costeau Underwater Reserve.
Deshaies
Meanwhile, Deshaies is a great place to stay for nature lovers. This small town lies north of Basse-Terre surrounded by stunning nature everywhere you look. In fact, you will find the best beaches of Guadeloupe off to one side, and on the other are mountains and jungles.
If you are planning on staying here, make sure that you add the Guadeloupe National Park to your itinerary. After all, it is home to amazing waterfalls, plenty of exotic wildlife, lush rainforest, and swimming holes.
Aside from that, if you want to challenge your physical strength, why not hike the La Grande Soufriere? This is the highest peak on the island at 1,467 meters above sea level. The best part is that this is also an active volcano which adds to the excitement.
Don't forget to check out the Botanical Garden here. Aside from the lush vegetation, there are waterfalls and ponds here to add to its overall charm.
Saint-Francois
Saint Francois lies on the southeast side of Grande-Terre. It is also one of the most popular destinations on the island. There are dozens of tourist attractions that you can visit here such as the iconic Pointe des Châteaux. You will find it at the easternmost tip of Grande-Terre with dramatic cliffs and amazing views.
Aside from that, it is home to one of the largest ports as well as a marina on the island. This is the perfect spot to embark on a day trip to the smaller islands of Guadeloupe. Meanwhile, if you prefer to stay on the mainland, then you're in luck. After all, there are plenty of pristine sandy beaches where you can get a tan, do water sports, and more.
Best Places to Stay in Guadeloupe
Now that you have an idea about the areas in Guadeloupe that you can visit, it is time to consider where to stay. As was mentioned before, your choice will depend mostly on the type of vacation that you want. You should ask yourself whether you want to be in the heart of the action or prefer a more laid-back environment to rest and relax?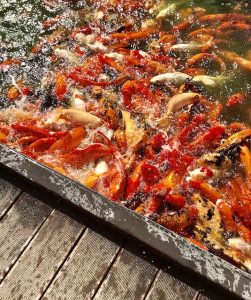 If you are looking for the best accommodations in Guadeloupe, you can start with these options.
Hotel Amaudo
Hotel Amaudo lies tucked in and overlooking the Anse a la Barque Bay which is on the island of Grande-Terre. It is a quaint, colonial-style house with 14 fully-equipped rooms with great sea views. However, the hotel doesn't have any restaurants or bars on its property. On a good note, guests will be treated to a complimentary beachfront breakfast instead. Just imagine having a delicious meal in the hotel's lush and well-arranged gardens each morning.
Aside from that, there is also a 24-hour infinity pool with panoramic views for guests to swim in. It is not surprising why this hotel is a favorite among tourists who just want to kick back and relax. If you are getting hungry, then make your way to the city of Saint-Francois which is just a 10-minute drive.
Here you will find a wide array of restaurants and shops to indulge in. After exploring the town, your next stop should be at Raisins Clairs Beach. With its fine white-sand beach and sparkling turquoise waters, you will be hard-pressed not to swim and lounge on the beach. Also, you should watch out for the city's "Marche Nocturne" night market. This happens every Tuesday night where you'll find plenty of fresh produce, locally made crafts, and delicious food.
Club Med La Caravelle
If you are looking for a spot where you can let loose your adventurous spirit, this is it. Club Med La Caravelle lies on the south coast of Grand-Terre where plenty of activities await you. In fact, you will be spoiled for choices when it comes to land and water sports here. Aside from that, there are leisure activities that you can indulge in if you want some downtime. On the other hand, you can also book a chartered excursion to see more of this idyllic location.
Another activity that you can do while in Club Med is to immerse yourself in Creole culture. The best way to do this is to visit the local markets and shops at the Point-A-Pitre. Here you will find plenty of local produce that you can sample. After exploring the nearby markets, you can rest and relax at the restaurants and bars on the resort's property.
One of the best things that you will enjoy in Club Med is its Zen Oasis. In fact, this is the perfect spot for adults to unwind. This space is exclusive to adults only who want to enjoy relaxing treatments. To complete the zen-vibe, this beachfront space has a calm swimming pool, yoga huts, and adult-exclusive lodging to name a few. But don't worry. Families who want to stay here will also be accommodated. After all, the main area of the resort caters to families with children which is a plus.
La Creole Beach Hotel and Spa
Meanwhile, La Creole Beach Hotel and Spa lies on the southwestern coast of Grande-Terre. Situated in the heart of tropical gardens, this hotel and spa have several clean, modern suites for all kinds of travelers. Guests can enjoy some pampering time by taking advantage of the spa's numerous treatments. In fact, they offer different body and water treatments, massages, facials, and more. What's more, it is just a stone's throw away from the beach where you can relax on one of their beach chairs with a good book on hand.
With regards to dining, La Creole has three restaurants onsite. This includes a beach snack hut that serves pizza and the other is an all-day buffet. Aside from that, there are other dining options to consider which are a about 5 to 10-minute walk from the hotel. You can even find a bar where you can listen to live music while enjoying your cocktail.
The resort can also arrange land or water excursions for their guests so they can explore the rest of the archipelago. In fact, you should take advantage of these offers to see Les Saintes Bay, Maria Galante, and Petite Terre to name a few. You can have the hotel arrange a day trip to these islands for you.
La Toubana Hotel et Spa
If you are looking for a place that will make you forget all of your troubles, you have come to the right place. La Toubana is this charming boutique hotel that you'll find at the entrance of the fishing village of Sainte-Anne at the Grand-Terre. As soon as you arrive, you will feel all your troubles melting away because of the calm and serene atmosphere. After all, this French Caribbean hotel overlooks the Caribbean Sea. In fact, the panoramic views of the ocean are among the best on the island.
Aside from that, La Toubana has a wide range of spacious rooms to choose from. Among these are bungalows, villas, and luxurious suites with amazing ocean views. In terms of amenities, guests can lounge in their outdoor infinity pool overlooking the beach. You can even go on a stroll on their private beach. For those who want to get pampered, the spa is waiting for you. Here you will find different spa treatments to help you get rejuvenated.
La Toubana also boasts its own restaurant called Le Grand Bleu Restaurant. Here you will find classic Creole dishes served in an idyllic setting. Meanwhile, you can head to the poolside Bar de la Mer for some tropical cocktails to sip while lounging by the pool.
Langley Resort Fort Royal
Make your way to the northern tip of the island of Basse-Terre and you will find Langley Resort Fort Royal. This is the only Caribbean Sea beachfront resort that you will find on the western island. What makes it one of the best hotels to stay in is the fact that it lies in the heart of nature. In fact, you are going to have a unique and exotic experience in the West Indies if you book a stay here.
Aside from that, Fort Royal is the perfect location to see some of the most amazing sunsets on the island. In addition, the pristine soft-sand beaches here are worth exploring, especially with the turquoise waters beside them. It is not surprising why travelers often make their way here just to sunbathe and swim in its waters.
Guests can opt to stay in one of their comfortable rooms in the main hotel. On the other hand, if you want a bit of privacy, then a private bungalow is a good idea. After all, their bungalows are set right on the beach so you can have easy access to the waters.
In terms of dining options, the Le Royale Restaurant delivers modern Creole and international dishes to the table. This is a great place to sample some of the finest cuisines on the island. Aside from that, you can enjoy a few drinks at the Kawann beach bar at night.
One of the best things about this resort is its close proximity to Deshaies which is a tourist hotspot. This resort is also a good jump-off point for a Caribbean water excursion or a tour in their national park.
Le Relais du Moulin
If you are looking for holiday rentals then you can stay in Le Relais du Moulin. Located in the vibrant coastal town of Sainte-Anne, this hotel is the perfect getaway in Guadeloupe. In fact, the location of the property puts it just 15 minutes from the Plage du Helleux. Also, Le Relais promises an idyllic setting complete with a garden and a spa for those who want to relax and unwind on their trip here.
It's easy to spot this hotel since it has an old windmill on its property. Combine this with its lush garden and charming hotel rooms and you will agree that this is a peaceful place to stay in. You can even make your way to the Tipsy Bar to have some cocktails as you settle in for the night. Their rustic bungalows and on-site restaurant make Le Relais your home away from home while in Guadeloupe.
Canella Beach Hotel
When it comes to popular beach resorts, you are sure to find Canella Beach Hotel in the list. This is not surprising since it promises its guests a private beach experience. In fact, this hotel has a small islet, colorful and spacious rooms, and an outdoor pool. Aside from that, you can dine on mouthwatering food paired with cocktail drinks. Guests get to enjoy a continental breakfast throughout their stay here. In addition, they have a large parking lot that is free of charge, plus exclusive access to their beach.
What's more, this resort offers one of the best rates for a beachfront hotel. It is not surprising why many travelers stay here often since it ticks all the right boxes. From amazing rooms to their excellent service, you are sure to have a pleasant stay here.
Bwa Chik Hotel & Golf
As was mentioned before, you can choose where to stay based on the activities that you love to do. For those who want to play a round of golf, then booking a stay at Bwa Chik is a great idea. After all, it lies between a golf course and the busy Saint-Francois Marine lined with bars and restaurants. You can simply park your car somewhere and explore the area on foot if you like.
Bwa Chik's suites come with all the amenities that you will need for a comfortable stay in Guadeloupe. In fact, you can have your breakfast served at the poolside terrace. If this sounds like paradise to you then check out their rates right now.
Village Le Pre
If you are traveling to Les Saintes, then booking a stay at Village le Pre is not a bad idea. This hotel apartment lies on Route Des Press Cassin which is beside the restaurant Les Balancoires. What makes this a great spot to stay in is the fact that it is near the beaches. Also, it is just 1 km away from the town proper. This is also a good spot to go and visit Fort Napoleon on the Terre-de-Haut island.
Auberge de la Vieille Tour
For those who are looking for four or five-star hotels, you have come to the right place. Auberge de la Vieille Tour is a four-star hotel in Le Gosier that exudes elegance and sophistication. With its fine sandy creek and turquoise waters, you know you have come to the best hotel on this beautiful island.
This charming hotel has 104 stylish and comfortable rooms to choose from. What makes them extra special is that they have amazing ocean views. Aside from that, there are three restaurants on the property where you can dine. If you are looking for gourmet dishes then you will not want anything here. Cap your day with a few drinks at their lounge bar before heading to bed.
Hotel Fleur d'Epee
Meanwhile, Hotel Fleur d'Epee is the prime spot for couples and families traveling to Guadeloupe. Guests will have direct access to the private beach and a huge outdoor pool here. Also, they are near the iconic Bas du Fort and the Guadeloupe Aquarium. This means that you will not get bored during your stay here.
In addition, this hotel is near the Bas du Fort Marina where you can dine and shop to your heart's content. Basically, this hotel is perfect for those who want easy access to public spaces that they can explore at their own leisure. In fact, this is a good reason to consider this hotel if you want to be in the heart of the action.
La Tortue Bleu
La Tortue Bleu is this quaint bed and breakfast in Bouillante that you will want to stay in. The main house lies on a hillside, surrounded by a stunning garden. As soon as you step inside, you will feel a calm and relaxed atmosphere here. In addition, they have a bungalow-style accommodation plus a pool where you can relax.
This is a great place to sit back and relax after exploring the coral reef nearby. Good thing that it is near the Costeau Reserve since you can go back for more diving.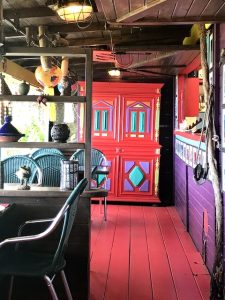 La Vielle Sucrerie
Are you one of the more adventurous types eager to hike the highest peak on the island? If this is the case, then this bed and breakfast is where you should stay. What makes it an ideal accommodation is the fact that it lies on the slopes of Saint Claude. Aside from the amazing view from here, you can get a jumpstart on your hike up to the highest peak.
In addition, this bed and breakfast has a personal touch to it meaning that you will feel at home. This tourist area is a favorite among hikers because of its comfortable rooms and decent rates. Not only that, but it is also near the Bains Jaunes hot springs too!
Jardin Malanga
There are only a handful of accommodations in Guadeloupe that are as beautiful and complete as Jardin Malanga. In fact, this is probably one of THE best hotels that you can stay in that has a beautiful infinity pool. Plus points too since it overlooks Les Saintes.
What makes this spot truly extraordinary is how everything seems well put together. From the rooms to the garden and its terraces, this is a perfect getaway for tourists. In fact, you should be booking a room already if you want to go on a much-deserved vacation on the island.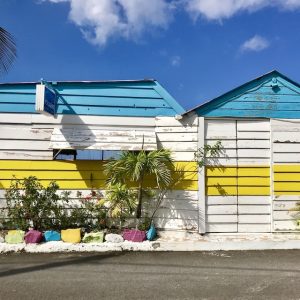 Know More with Guadeloupe Islands Tourist Board
Aside from the beautiful bays of Guadeloupe, guests will love the rich cultural heritage here as well. In fact, you can experience a mixture of its past and present as you explore its islands. What better way to get to know more about what Guadeloupe has to offer than by checking its tourist board? In fact, one of its board members, Michel Kozminski, has nothing but praises about this French-Caribbean island.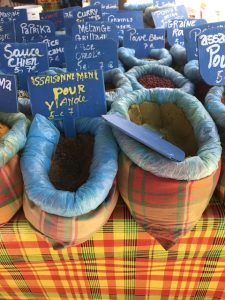 From the tourist board, you will get an informative guide on the tourist hotspots on the island. One of these is the Guadeloupe Island Biosphere Reserve. It comprises two separate sites. The first one is the Basse-Terre which is home to a tropical forest. Second, is the Grand-Cul-De-Sac Marin which traverses the Basse-Terre and Grande-Terre. This large bay is home to coral reefs, mangrove forests, seagrass beds, and more.
Since you are on a French-Caribbean island, you should know that Guadeloupe is also known for its rum distilleries. You can tour these distilleries to learn more about the history of rum and its part in Guadeloupe's economy.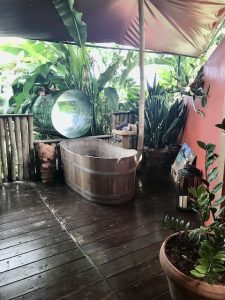 Wrap Up
As was mentioned before, Guadeloupe is under France. This means that the locals follow the laws of mainland France. This includes adopting French as its official language. Aside from that, Guadeloupe offers plenty of attractions and activities to its guests that it is impossible not to fall in love with it. Special thanks to the local government for constantly promoting this French-Caribbean island, it would not have gotten that much attention if not for their efforts.
If you are still of two minds going here, you shouldn't be. This archipelago boasts pleasant weather, coconut trees lining pristine beaches, and sparkling blue waters. In addition, each of the inhabited islands here has its own unique charm to them that you don't want to miss. With its rich culture, delicious cuisine, and land and water activities, there is always something to do here.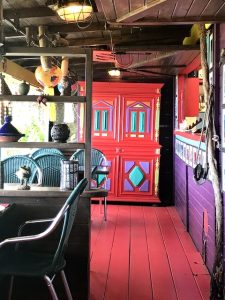 In fact, you should start planning your trip here. You can use this as your guide to finding the best places to stay in around Guadeloupe. It doesn't matter if you will stay here for a short time or not, there is always great accommodation waiting for you. All that you have to think of is what kind of vacation you want to have on this island.