Located in Southern Caribbean, Aruba is well-known for its stunning white-sand beaches and gorgeous blue waters. Add to this its almost perfect weather year-round and you got yourself a great place for a family vacation! Also referred to as "One Happy Island", Aruba is just 15 miles from the coast of Venezuela. It is also home to various tourist hotspots that you don't want to miss. Among these are Arikok National Park and the Natural Bridge.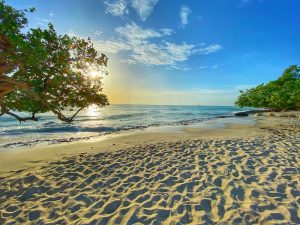 ---
Top-Rated Beach Resorts in Aruba
---
---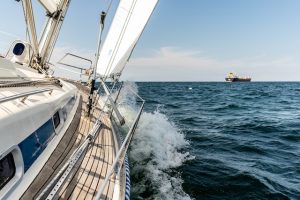 Of course, the reason why many people travel here is because of its beaches. In fact, there is the beautiful Eagle Beach which is the most popular of them all. Aside from being an Instagrammable spot, it is also an ideal location for destination weddings. There is also Druif Beach which is ideal for those who want to get away from the crowd. Its serene and calm environment is perfect for relaxing. That said, what better way to access them than staying in a beach resort?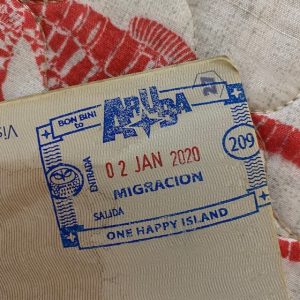 What are the Best Beach Resorts in Aruba?
Staying in one of the inclusive resorts in Aruba is not a bad idea. In fact, your family members will appreciate it since it has all the comforts of home. That said, here are the best places to stay in Aruba.
Barceló Aruba
This upscale all-inclusive resort lies on the popular Palm Beach. Part of their all-inclusive plan is having unlimited access to the bars and restaurants on their property. Aside from that, they have a natural-style swimming pool plus nightly entertainment. There is also a fitness center on the property plus you can play some sports here too. Think tennis and water polo. Also, there is a Kids Club for the younger guests.
Their spacious suites are ideal for large families. They even have connecting rooms to accommodate everyone in your group. And you know what the best part is? All the rooms have private balconies that open up to stunning ocean views. You can explore the surrounding area too if you like. This will give you some insights into local culture too.
Divi Aruba All-Inclusive
Divi Aruba Phoenix Beach Resort can be found on the world-famous Eagle Beach. This is one of those family-friendly resorts that you can stay in. It provides easy access to nearby Tamarijn Aruba which is just a 10-minute walk from the resort.
Guests will have full access to the 10 restaurants and 8 bars on site. Aside from that, there are several freshwater pools to relax and unwind in. Non-motorized water sports aside, there are tennis courts and biking tours to try here as well.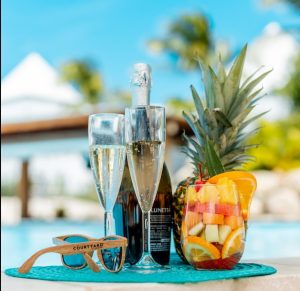 Children can spend some time socializing at the Sea Turtle Kids Club. Not only that but there are babysitting services too. This way you too can have some alone time with your partner during your vacation. There is live music and plenty of entertainment here.
Tamarijn Aruba All Inclusive
Since there are tons of activities to do at Tamarijn Aruba, staying in this inclusive resort is a great idea. In fact, guests will not run out of dining options here since there are 10 onsite restaurants. On top of that, there are 8 bars plus four freshwater pools too. You will have direct access to all of these with their all-inclusive package. As for activities, you can play beach volleyball, tennis, or pool basketball even. Also, you can watch a sporting event on the big screens at the lobby bar if you like. You can even attend their fitness classes if you want to maintain your workout regimen.
Meanwhile, your kids can join the Sea Turtle Kids Club. This supervised club will keep your younglings entertained throughout the day. Not only that, but you will also have full access to the amenities at Divi Aruba which is just beside it. How cool is that? With one and a half miles of beach to enjoy, you'll want to stay longer here.
Holiday Inn Resort Aruba – Beach Resort and Casino
Meanwhile, this self-proclaimed best resort in Palm Beach caters to guests of all ages. In fact, guests under the age of 12 will not be charged for lodging and food. Activity-wise, you will not run out of things to do here. For starters, you can take a dip in one of their pools or their hot tubs overlooking the Caribbean Sea. Aside from that, you can go biking or play a round of tennis. Guests often look forward to the buffet breakfast here. The dishes served here are sure to impress your palate.
In addition, there is an activity center that you can bring everyone to. Here you will find more activities to enjoy like video games, ping pong, and more. Take advantage of their nanny and babysitting services if you want to go on a date. And if that is not enough, there are tourist attractions outside of the resort that you can visit.
Manchebo Beach Resort
If you want to explore the white sands of Eagle Beach, then book a stay in this resort. This boutique hotel is an ideal place for travelers who want to rest and relax on their vacation. If you are traveling with the family, this resort is better suited to those who have kids 12 years old and above.
Meanwhile, foodie travelers may want to take advantage of the Premium Culinary all-inclusive plan. It comes with free breakfast, lunch, and dinner. Also, if you are staying here for more than 4 days, you will be treated to dinner at one of the local restaurants.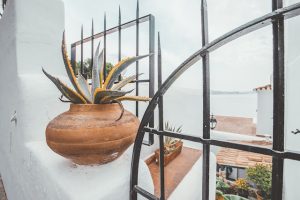 Guests of Manchebo Beach Resort will be treated to relaxing activities. Among these are yoga and pilates classes, wellness spas, and even beachfront massages to name a few.
Hyatt Regency Aruba Resort Spa and Casino
Although there are limitations to their inclusive program, the choices are still competitive. In fact, some will include lodging and food. Located in Palm Beach, their guest rooms come with ocean views. Aside from that, they have a three-tier cascading swimming pool with its own swim-up bar. In addition, they have a lazy river plus a full-service spa at your disposal.
Other amenities include a championship 18-hole golf course, catamaran tours, and snorkeling and scuba diving. Adults can play in the casino where slot machines and other games are available. If you have your kids with you, they can join Camp Hyatt Kids Club. Your children will be under the watchful eyes of their staff as they go and have fun. If you want to enjoy some downtime with the family, there are dining and shopping options outside the resort.
The Renaissance Aruba Resort & Casino
Located in the heart of Oranjestad, this hotel has two distinct personalities. If you are traveling with your partner, you can book a stay in their adults-only hotel. Here you can indulge in shopping and the nightlife too. Meanwhile, families can book a stay in their Ocean Suites. The number of rooms and suites is more than 500 and are newly renovated.
The main feature of this resort is Renaissance Island. The pristine beach on this private island is accessible by water taxi. Enjoy the white sand beach and swimmable lagoons for hours. Aside from that, you should keep your camera at the ready for the island's residents which are the pink flamingos.
Aruba Marriott Resort & Stellaris Casino
One of the best places to stay in Palm Beach is none other than Aruba Marriott resort and casino. After all, it has all the amenities that you are looking for in a resort. Palapa-style umbrellas and lounges line its white sand beaches. Aside from that, there is a beach bar and a casual grill for your enjoyment. There are two pools, including an adults-only pool, and several restaurants to dine in. Even business travelers wind up in this resort because of its amenities.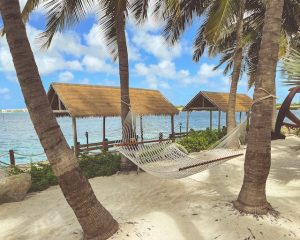 Aside from a spacious living area, the bedroom suite has all the modern conveniences too. Depending on which room you take, you will have ocean or garden views from your private balcony. You may miss a bit of home, but you'll be pleased to know that there is a Starbucks store on site. There is also a 24-hour gym facility as well as a spa center on the property. The best part is that shops and other restaurants are within walking distance from the resort.
Casa Del Mar Beach Resort
Meanwhile, this beach resort on Eagle Beach has all the accommodations and amenities you need for a great family vacation. In fact, you can choose between staying in their Presidential Suite or their Ambassador Suite. The Presidential suite comes with a double room plus two baths. Meanwhile, the Ambassador is a one-bedroom suite with a fully-equipped kitchen. In addition, it comes with a spacious living room too.
Aside from that, the resort has its own minimart and babysitting services too. Not only that but there is also a children's activity center too. Everything you'll find here guarantee a great vacation for everyone.
Amsterdam Manor Beach Resort
Resorts in the Caribbean Island of Aruba cater to different kinds of travelers. In fact, if you are traveling on a strict budget, you'll want to stay at Amsterdam Manor Beach Resort. This resort has been operational since 1989 and has been servicing tourists in true Aruban fashion. Aside from that, its low-rise buildings come with modern amenities and services. You will have free Wi-Fi, freshwater pools and waterfalls, plus bike rentals.
Choose from their 72 rooms and suites all with spacious interiors that are beautifully decorated. Also, there are plenty of water activities to do here. Think swimming, snorkeling, and others.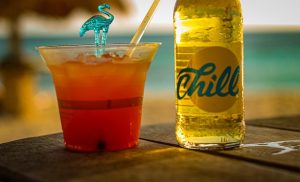 Don't let Aruba Fool You!
Aruba is a small island, but don't let this fool you. In fact, beach lovers see Aruba as their favorite destination because of its beautiful beaches. Book an inclusive stay at one of the hotels on the island and get pampered throughout your stay. Most of the resorts here come with modern amenities such as treatment rooms, spacious lobbies, and room service to name a few.
Not only that but the restaurants that they have an on-site range from casual to fine dining. In fact, you can check Divi Sushi Bar at Ritz-Carlton for an exquisite dining experience. If you are looking for something casual, check Gilligan's seafood shack. The good news is that most of these resorts accept credit cards as payment.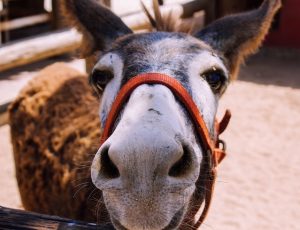 Travelers to Aruba will not run out of daily activities to do here. Aside from taking advantage of the amenities in the resort that you are staying in, you can also explore the entire island if you have the time. Of course, for tourists, beach hopping is their favorite thing to do here. But there is more to Aruba than its beaches.
There are tourist attractions like the National Park to visit. As for leisure activities, you can go on boat tours or settle for a date in a wellness spa. Take your pick! There is no doubt that Aruba is the perfect getaway for everyone. If you want to know more about Aruba's activities, follow their social media account for the latest news.