Who would have thought that St. Thomas, USVI has plenty of stunning beaches to choose from? From secluded shores to hidden coves, and waterfront parks to beach bars, you'll be spoiled for choices. In fact, there are around 40 beaches here. Each one has its own unique character that is sure to charm tourists. No wonder cruise ships love to visit the island.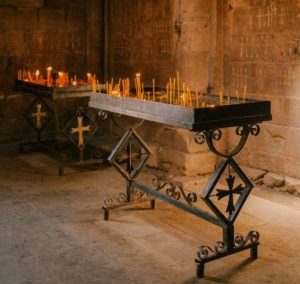 ---
Best Beaches in St Thomas, USVI
---
---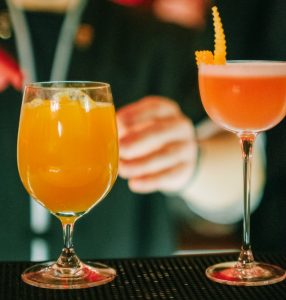 One thing is for sure though. The beaches here boast soft sand and turquoise waters. This is why St Thomas is one of the best places to head to in the U.S. Virgin Islands!
The Best Beaches to Visit at St Thomas, USVI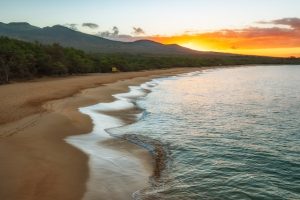 If you are looking for the best St. Thomas beaches, you are in the right place. Here you will find several of the most popular beaches on the island. Let's check them out!
Mermaid's Chair
Make your way to the far west of the island and you'll find Mermaid's Chair. This thin strip of sand lies between the Caribbean Sea and the Atlantic Ocean. Thanks to its location, it is one of the most secluded beaches on the island. However, if you are willing to trek 1.5 miles back and forth, you will be well rewarded.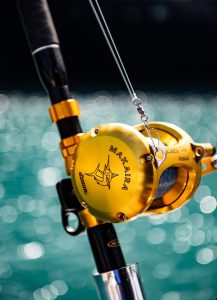 Yes, there are other more accessible beaches. However, the beauty of Mermaid's Chair is incomparable. Aside from its serene vibe, you'll enjoy the crystal clear waters too. Since there are no facilities here, be sure to bring what you need for your beach trip. This includes plenty of water, sunscreen, and beach towels.
Magen's Bay
Magens Bay Beach is among the top beaches on the island with good reason. This horseshoe-shaped beach boasts a mile of white sand beach on the north side of St. Thomas. You can do various activities here! Go sunbathing, strolling on the beach, or people-watching if you prefer. Hiking is also possible since there is a nature trail here as well. As mentioned before, there are dozens of activities to do here.
Aside from that, its warm turquoise waters are ideal for swimming and kayaking. You can also do paddleboarding and snorkeling when the conditions are right. Getting here will be about 30 minutes by taxi. There is an entrance fee of $10 as well. This is for the use of the amenities on Magen's Bay. Sandwiched between two mountains' sides, the beach is a picture of tropical beauty. There are picnic tables where you can have your snack and bathrooms and showers are available as well.
Hull Bay Beach
Meanwhile, Hull Bay Beach is quite popular among the locals. Most of the time, the beach is relatively crowd-free during the week. If you are here during winter, you will see local surfers putting up a show. This is because of the high swells due to the north wind.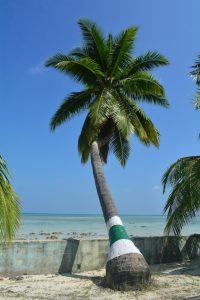 The good news is that the beach is easily accessible. You can ride a taxi or via a rental car. Once you reach Hull Bay, you can spend your time between the beach and the snack bar. Aside from that, there is a dive shop here too. You can go on a snorkeling tour with them within the shallow waters of the bay.
Honeymoon Beach
The good news is that there is no shortage of white-sand beaches in St. Thomas. In fact, Honeymoon Beach is one of them. You will need to board a ferry from the Crown Bay Marina to Water Island. The ticket price costs $10 but this will include the bus fare to the beach. Although it is possible to reach the beach on foot, take advantage of the bus. The uphill climb under the scorching sun is going to be tough. If you booked a boat charter, it will depart from the Charlotte Amalie harbor.
Palm trees line the beach while the crystal blue waters look inviting. In fact, this is one of the best beaches to swim in because the water is warm even early in the morning. Aside from that, the shore deepens gradually. This means that you can sit down by the sand with half of your body immersed in water. Some of the best things about this beach are the presence of sea turtles and tropical fish. So, grab your snorkel gear and see them up close. Afterward, you can explore the public park nearby.
Lindquist Beach
Lindquist Beach is the best beach that you will find on the east end of St. Thomas. Located within Smith Bay Park, this beach gives you a great view of St. John as well as the British Virgin Islands. This park spans 21 acres of land managed by the National Park Service.
Aside from that, the beach has amenities like a picnic pavilion and restrooms too. Guests can lounge under sea grape trees and coconut trees that dot the shore. Also, the water remains a clear turquoise making it easier for you to see marine life. You will find plenty of snorkeling spots in the swim zone here.
Coki Beach
Coki Beach is another popular beach that lies on the north coast of Saint Thomas. Thanks to its location, it is a favorite destination for snorkeling and scuba diving. Aside from that, Coki Point Beach also sits beside Coral World Ocean Park. Although this beach is not as big as that Margen's Bay, it is still worth visiting.
One of the main draws of Coki Beach is the fact that you can go snorkeling right from the beach. In addition, there are several amenities here as an added convenience. There are colorful wooden shops here where you can grab some souvenirs and local food too.
Secret Harbor Beach
You can find this relatively small beach within a protected cove on the east end of St. Thomas. This is an ideal place for families who are looking forward to doing water sports during their trip. Secret Harbor Beach is actually closely associated with Secret Harbour Beach Resort. Aside from that, it is accessible via taxi too. It's because it lies between the red hook and the port cruise marina.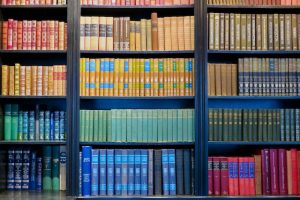 Secret Harbor boasts soft white sand and clear and calm waters. In fact, it's a great place to go swimming and snorkeling. Make your way to the right side of the beach since this is here where colorful fish are found. In addition, Secret Harbor Beach has a floating platform on site. This is a great spot to dive, swim, or just lie on it. Take note that the lounge chairs are for the resort's guests only. On a good note, there is an area where you can rent beach chairs and umbrellas.
Limetree Beach
Meanwhile, Limetree Beach lies within Limetree Beach Resort or more recently, Bluebeard's Beach Resort. This beach may not be as big as the others. However, it is an ideal spot to lounge by the beach while reading a good book. You can even bring your drink with you while watching the waves crash against the rocks.
Aside from that, Limetree Beach can be an entertaining spot for your little ones. They can go and explore the rocky terrain or go shell hunting on the shore. In addition, they can also go splashing in the pool. Meanwhile, for travelers who want to go on an adventure, check Aqua Marine Dive Center at the resort. You can rent your snorkel or dive gear here. In addition, they can take you to the best dive spots in the area. Among these are Shipwreck Cove and Turtle Cove.
Sapphire Beach
Sapphire Beach is aptly named thanks to its pristine beach and gorgeous blue waters. Aside from its wide stretch of sand, you can see a great view of St. John and the cays too. This beach lies within the grounds of Sapphire Beach Resort. This is on the east end of St. Thomas. In addition, this place is quite popular with families, swimmers, and sunbathers. Get some reprieve from the heat under the sea grape trees.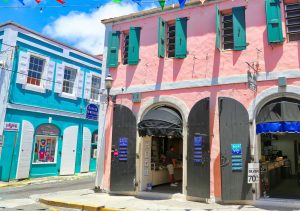 Windsurfers love to spend time here because of the strong winds. If you want to do a bit of exploring, there are jet skis for rent on the beach too. Also, there are coral reefs nearby that you should head to since there is plenty of marine life here. What you'll love about Sapphire Beach is that it balances water sports and relaxation. You can grab a drink from the Sapphire beach bar and pair it with the meals coming from their open-air grill. Enjoy the food with live music playing in the background.
Brewers Bay Beach
For those who are arriving at St. Thomas on a plane, this is the first beach you are bound to see. This untouched piece of paradise sits beside the University of the Virgin Islands. In fact, this is the most pristine beach that you will find on the island. This is because the University makes sure that it remains this way through regular maintenance. Aside from that, the waters here are calm and crystal clear. This makes it a great spot to go swimming and snorkeling.
Verdant hills surround the beach which adds to its overall beauty. Coconut palms line the beach where they give ample shade to beachgoers. In addition, there are food trucks that sell local food like Johnny cakes, salt fish, and jerk chicken. Getting here won't be that difficult since it is near the airport. You can rent a taxi to reach this beach. Take note that it can get pretty noisy at times because of the planes overhead.
Lindberg Bay
Meanwhile, Lindberg Bay is another tranquil beach that is close to the airport and the Emerald Beach Resort. It boasts a wide stretch of soft white sand that guests of all ages are sure to enjoy. After all, this is an active beach with various water sports to do. From swimming to windsurfing to kayaking, you name it, you can do it here. Aside from that, there are restaurants nearby where you can grab a bite to eat.
Families will love this place because there is a playground at the end of the beach. Although snorkeling is not that popular here, cruise ship passengers often disembark here. It's because of the calm waters that are perfect for swimming. You can rent a taxi to take you to this beach from the terminal.
Neltjeberg Bay
The most popular beaches in St. Thomas come with modern amenities. This is one of the major draws for tourists who want the added convenience. But this doesn't mean that there aren't any secluded spots for you to enjoy. In fact, Neltjeberg Bay falls in this category. I would say that this is the most secluded among the beaches on the island. The best way to reach this place is by driving a 4-wheel drive.
What makes the perfect spot is that palm trees line the beach. Also, lush green hills surround the bay giving it that tranquil atmosphere. If you are looking for any signs of civilization, there is one on the closest peninsula. This means that you are completely alone to enjoy this unspoiled beach. If you are thinking of heading here, make sure that you pack all that you need. Water, sunscreen, snacks, and beach towel are just a few things to consider.
Sandy Beach
If you are looking for hidden gems on St. Thomas island, Sandy Beach is one of them. Located in the gated community The Preserve in Botany Bay, you will need to walk to reach the beach. On a good note, the drive here will give you great views of the Caribbean Island and its surrounding waters. Take note that you won't find a parking lot for guests in the private community. This means that you will have to park outside the gated community.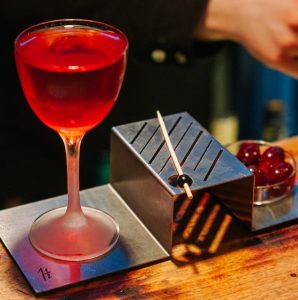 Aside from that, anyone entering the area needs to present a valid ID and have their picture taken too. Guests can only stay here until sunset. Also, you will need to sign out too. I don't mind the extra process here, because this is the perfect beach for tourists who want to get away from the crowd.
Bolongo Bay
There is a good chance that you will fall in love with Bolongo Bay once you see it. This is not surprising since the waters here are calm. Also, there is a serene quality to the atmosphere that invites you to just sit back and relax. Palm trees line the shore with rock formations providing snorkeling spots.
Aside from that, there are different water sports that you can enjoy here with the family. You'll find a jet ski rental, snorkel rental, and more here. At night, the atmosphere becomes electric. Thanks to the restaurant's lively music, tourists are sure to enjoy the night away. There are drinks and food served here to add to the festive air.
Common Questions About St. Thomas, USVI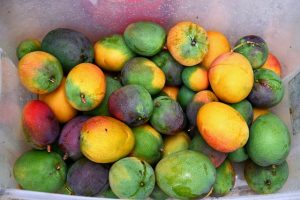 The US Virgin Islands are home to some of the most beautiful beaches in the world. That said, there are still a few questions that tourists would like to know about it.
Are there public beaches in St. Thomas?
Most of the beaches boast soft white sand and turquoise waters. Aside from that, they are all public beaches including the others on the Virgin Islands.
Is St. Thomas better than St. Croix?
St. Thomas is suitable for those who want to go shopping while on vacation. This is the most "American" of all the islands here. In fact, you'll find familiar brands here that you see in the US. And because of this, you will find that most travelers head here.
Meanwhile, St. Croix is a bit far from St. Thomas and is the least popular. However, this is bigger than St. Thomas but it has that secluded vibe to it. If you prefer to stay away from the crowd, then this is your best bet. It does have its own airport too which is a plus.
When to visit the Virgin Islands?
The peak season in USVI is from December to March. If you want to get into the heart of the bustling activity on the island, book your time during the peak season. However, the best time for me would be from April to June. There are not many travelers during these months. This is the best time to explore the beaches.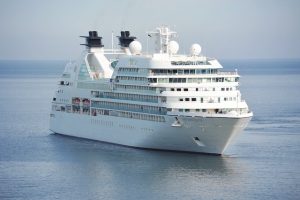 St. Thomas May be Small!
St. Thomas may be a small island, but it is one of the best places to go on a vacation. Just imagine walking on soft, white-sand beaches. Pair this with crystal clear waters and you know you have found paradise already. Some have a lively atmosphere to them while others have that calm and relaxed vibe to them. Whatever kind of beach adventure you are looking for, you are sure to find one here.
The beaches mentioned above are just a handful of options to consider. As I mentioned before, there are around 40 beaches here. If you can spend more time here, do so. I would love you to see the most popular spots on the island including its hidden gems too. Just make sure that you have all the right items with you. Pack your sunscreen, your swimwear, and beach towels. St. Thomas' beaches are ready to provide you with an unforgettable experience. For sure, you will be looking for more reasons to extend your stay.