Planning a trip as a couple may be difficult, especially if you have different holiday wishes and
travel preferences. However, traveling together as a couple brings special experiences and
makes single moments unforgettable memories.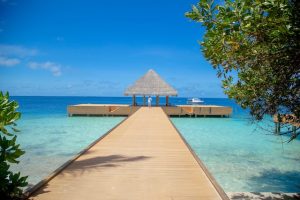 ---
What's in this post:
hide
Best Holiday Destinations for Couples
---
---
One of the important things to consider when organizing a holiday is the country's entry
requirements. Despite the rise of internet booking alternatives, travel agencies can assist with
various travel needs, liaising with the visa and passport processing service on your behalf and
providing them with the necessary information about you along with a photo for your passport or
visa.
An extensive world is waiting to be discovered, whether you want to see enormous cities and
historical landmarks, go out all night partying, or get away from everything and relax on the
beach.
Check out our list of some of the top romantic getaways, from modern metropolises to charming
coastal towns, adventurous road excursions, and romantic wine regions.
Santorini, Greece
We're starting our list with Santorini, one of the most well-known romantic getaways for couples.
A place with stunning sea views, whitewashed houses that shimmer in the sunlight, and
amazing beaches. Among the most romantic locations in the world, Santorini is known for combining delightful regional cuisine with magnificent cliffs, where many local businesses, restaurants, and
structures are perched on.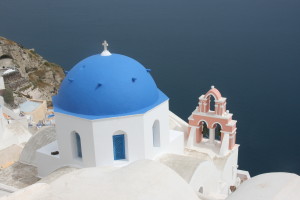 Enjoying the beautiful sunsets in Oia, a small village, is one of the greatest ways to experience
Santorini. Take a seat at a table in a restaurant and taste the regional cuisine as the sun sets
over the ocean. Another exciting way to spend time with your partner is a boat trip to Nea Kamini Island, which is close to Santorini and has the well-known Santorini Volcano. It's understandable why
Santorini is regarded as one of the greatest Greek islands for couples.
The Maldives
Features breathtaking overwater villa suites with direct access to the region's beautiful seas. It
is no surprise that this location is a favorite choice for couples. The Maldives has some of the
most breathtaking white sand beaches in the world and bungalows with glass floors that allow
visitors to see aquatic life below. Couples who prefer to spend most of their trip on or near the sea may stay in luxury at this location.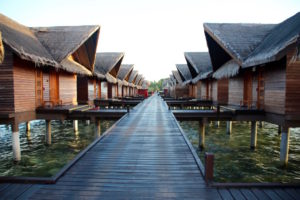 You may go swimming with whale sharks, surfing at secluded coral breaks, or sailing at dusk, in
addition to snorkeling and swimming in overwater pools.
Additionally, the cuisine in the Maldives is just outstanding. You can't go wrong with a delicious
blend of Western and Maldivian dishes.
Paris, France
Paris, one of the most romantic places in the world, must be included on any list of the most
fantastic vacations for couples! Paris is one of the most romantic cities in France and Europe. It offers something for every couple to enjoy – from delectable cuisine to culture, thrilling activities,
and breathtaking vistas.
Every couple should go together at least once throughout their lives since it radiates romance everywhere! Whatever the occasion is, there are countless romantic activities to do in Paris that
will make your vacation memorable. The Luxembourg Gardens, the Wall of Love in Montmartre, and the Eiffel Tower are some of the city's most romantic locations.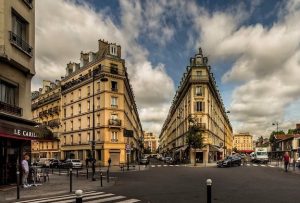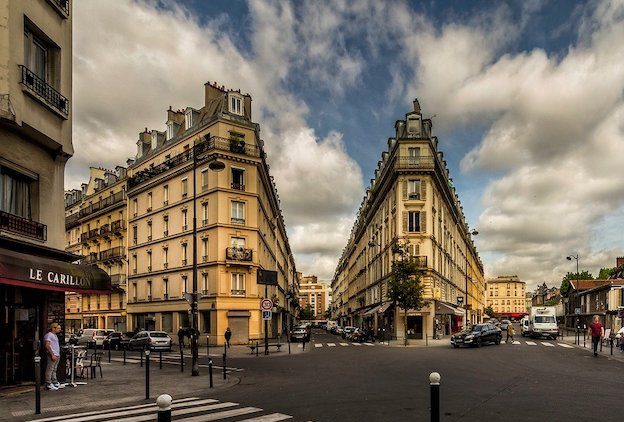 It is also good to taste as much of the regional cuisine as possible since Paris is a foodie's
paradise. Choose a few adorable local cafés, enjoy coffee, and eat croissants like a real
Parisian. Before traveling to one of these similarly romantic locations in France, we advise couples to
spend at least two days in Paris, taking in the ambiance.
The Amalfi Coast, Italy
The Amalfi Coast, which overlooks the Tyrrhenian Sea, is a feast for the eyes and the senses.
This lovely city provides breathtaking beaches, delectable fresh seafood, and amazing views
from cliffside rooms. It's the ideal location for foodies who wish to enjoy stunning vistas and
opulent Italian elegance.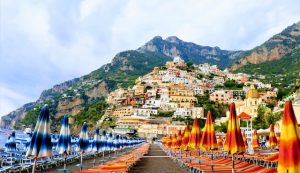 Discovering the most fabulous hidden stores and cafés requires some exploration of the area's
winding, cobblestone alleyways. Take a romantic day ride on a Vespa down the beautiful
coastline, stopping for a gelato or a drink at one of the well-known beach bars.
Though every restaurant you visit will offer a fantastic variety, it is imperative to try the local fish.
Like many other visitors, you'll leave Amalfi believing it to be one of the most romantic spots on
earth.
Bali, Indonesia
Bali is known for its magnificent beaches. The area also boasts stunning rice fields, picture-
perfect lakes, gushing waterfalls, imposing mountains, and practically every other kind of natural
monument. Impressive temples can be seen scattered throughout Bali's breathtaking natural
beauties.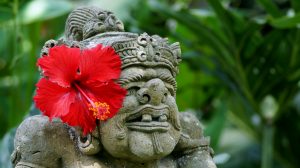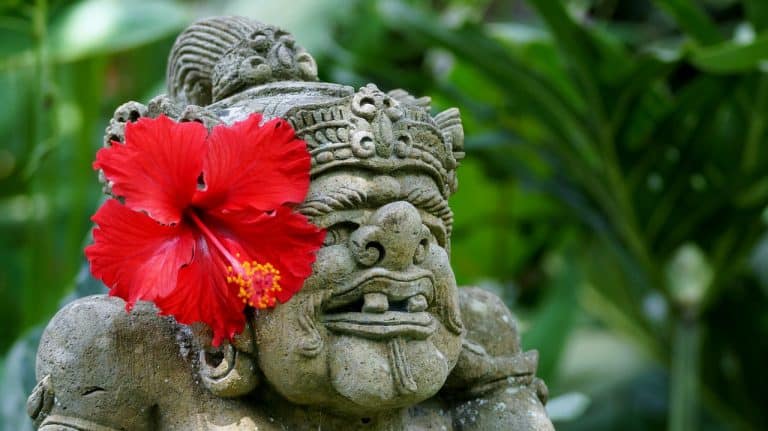 Ubud, one of our favorite romantic destinations in Bali, is a bustling mountain town with
delicious food, breathtaking natural hidden treasures, and a range of activities to offer all sorts
of couples.
Buzzing Seminyak, laid-back Canggu, stunning Uluwatu, and family-friendly Nusa Dua are all
located along Bali's south coast. Couples can also find more entertainment alternatives,
stunning beaches, and five-star hotels in these destinations.
Costa Rica, South America
Couples who share a passion for the outdoors will find the ideal escape in Costa Rica. You'll
find many opportunities to connect with nature in Costa Rica, which has long been regarded as
one of the world's most biodiverse nations.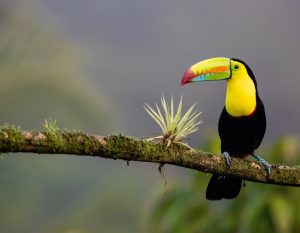 Suggestions include hiking through the tropical forest of Manuel Antonio Park or strolling
through the cloud forest of Poas Volcano National Park while keeping an eye out for capuchin
monkeys, coatis, meerkats, and the ambiguous quetzal.
Couples may also enjoy sustainable dining, artisan crafts, creole swing dancing, and historical
hikes in San José, Cartago, Puntarenas, and Limón in Costa Rica to satiate their cultural
curiosity.
Kyoto, Japan
Kyoto is one of the most peaceful and romantic cities in the world, where you can take a
moment to relax and smell the cherry blossoms and roses. Kyoto attracts millions of Japanese
tourists annually with its calming bamboo woods, gorgeous architecture, historic temples, and
grand shrines.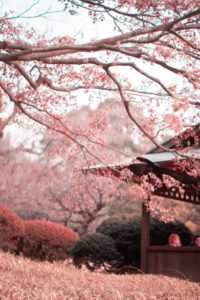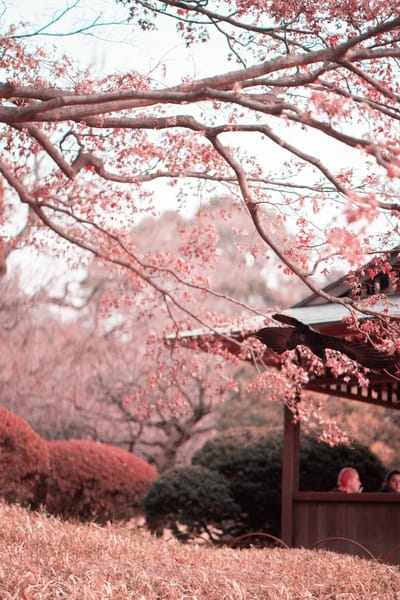 As the cherry blossom trees begin to bloom and blanket the city in a soft pink tint, this city is
also the spot to visit to feel at one with nature and enjoy its real beauty. Japan is presently
available to tourists, although there are certain limitations in place. New arrivals must also
submit to a two-week quarantine period.
The people are friendly, the cuisine is delicious, and the environment is stunning. Kyoto is
Japan's most seductive, with bamboo trees providing an excellent background for a pleasant
and a romantic stroll under the stars.